Looking to make some DIY minion shoes for your Minion lover? This minion-inspired pair will make you super mom of the year!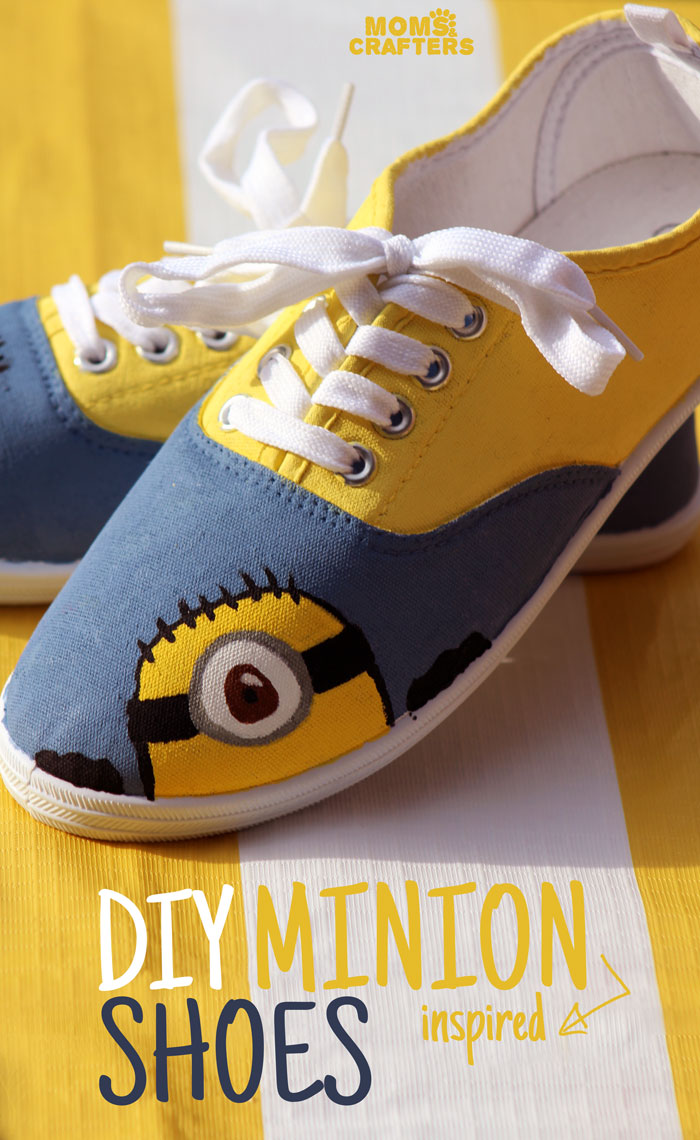 Hand-painting an old (or new) pair of tennis shoes with everyone's favorite character gives them new life!
Who doesn't love a mischievous Minion? I know I do. One minion peeks over the end and the other screams "hooray!" on this friendly pair.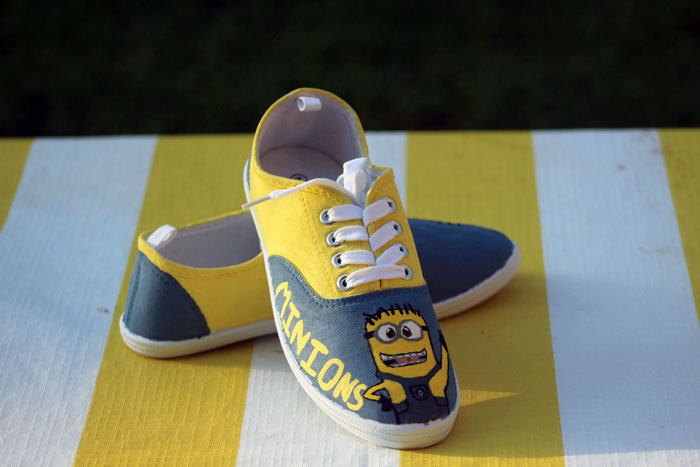 Materials Needed to make DIY Minion shoes:
(affiliate links included for your convenience)
How to make DIY Minion shoes:
1. Prep your shoe: Remove the laces from each shoe. Tape around the sole of each shoe so that paint will not get on it. Stuff each toe with old newspaper.
2. Draw it: Hand draw or copy the Minion on the right shoe and the half Minion on the left shoe – including the facial features and clothing. (see the image above for a better angle of the second shoe).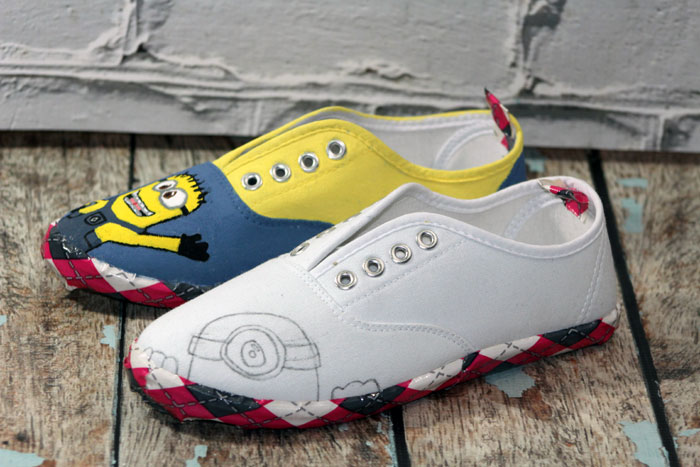 3. Paint it:
Outline the Minion in black.
Fill in the body with yellow except for his overalls.
Paint the overalls gray and add details in black.
On both shoes outline and color in the gloves, hair and goggles frames.
Outline the mouth in black, make two grey lines on the top and bottom on the mouth adding small white squares for the teeth.
Outline and color in the grey frames for the goggles, and make a button on the pocket in the center of the overalls.
Using white paint again fill in the white in the eyes, brown in the center of the eyes with a small white streak close to the black dot in the eye.
In the mouth add a small, short line of pink. Add a small red dot in the center for the tongue.
Finally, in yellow, spell out the word "MINIONS" in all caps.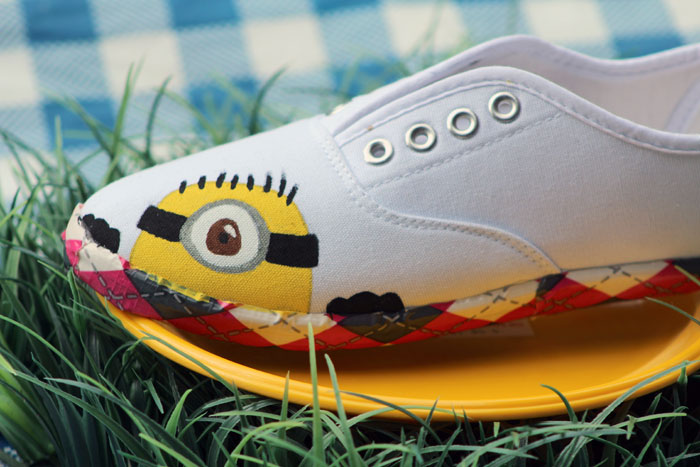 4. Allow it to dry overnight or until you can touch it without getting paint on your fingers.
Note: If you want them to last longer, you may want to spray a protective coating on them prior to wearing. If you're doing it just for fun, you can skip this step.
There you have it! The cutest DIY minion shoes on the block!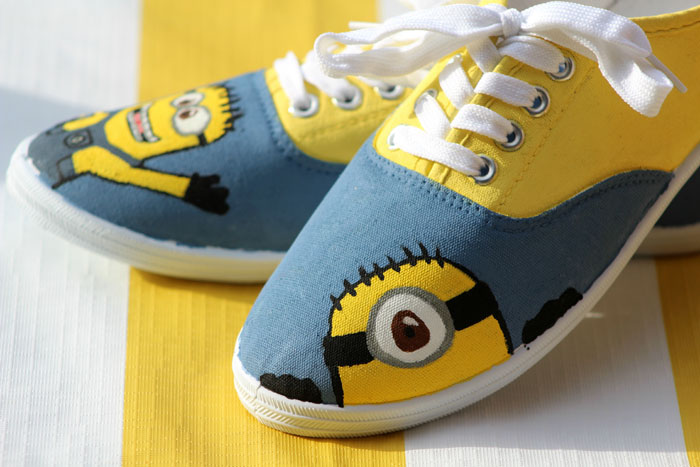 Who will you be making these DIY Minion shoes for? Please share in the comments below!