I put together this list of easy no sew Onesie ideas, so that your baby will have the cutest (and most frugal) wardrobe on the block!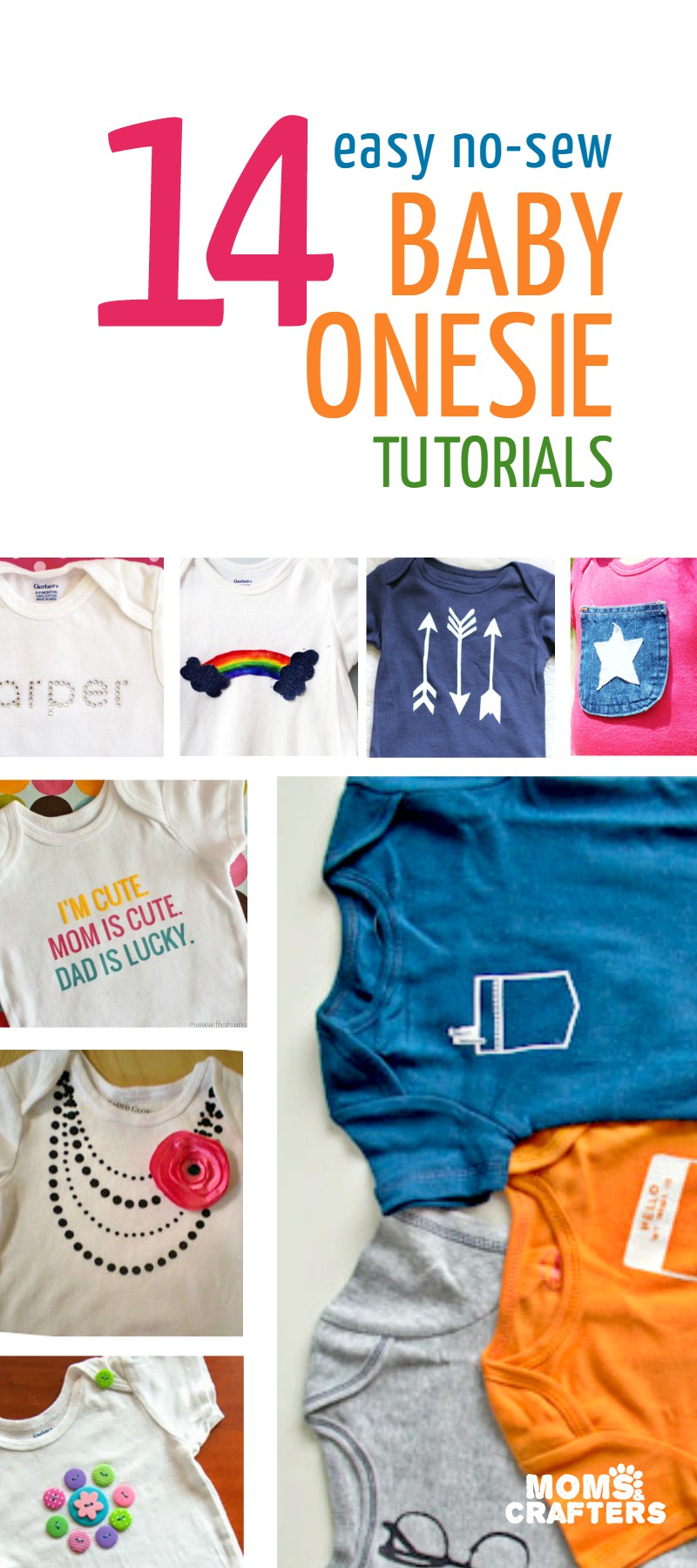 Disclaimer: this post contains affiliate links
Had I known that there are so many no sew Onesie ideas out there, I would have probably just bought a couple of packs of plain ones when my baby was born, and a stash of craft supplies.
Why no sew? Well, some of us don't know how to sew, and even those of us who do don't have a sewing machine. And I believe that crafts should be for everyone. So, while you'll find many adorable DIY onesies that you can sew all over Pinterest, I chose those that don't require sewing skills.
Use these ideas as inspiration, or copy them exactly. Make them for your own baby or toddler, or as a baby shower gift. Click on each image or link for the full tutorials. Once you're there leave a comment on that blogger's post to show your appreciation!
A few of these are actually kids' tees that would go over so well on a onesie, and any of these can be made on a toddler tee as well.
14 DIY no sew onesie ideas and tutorials:
1. It's surprisingly simple to make this amazing and adorable unisex rainbow bodysuit, using recycled materials!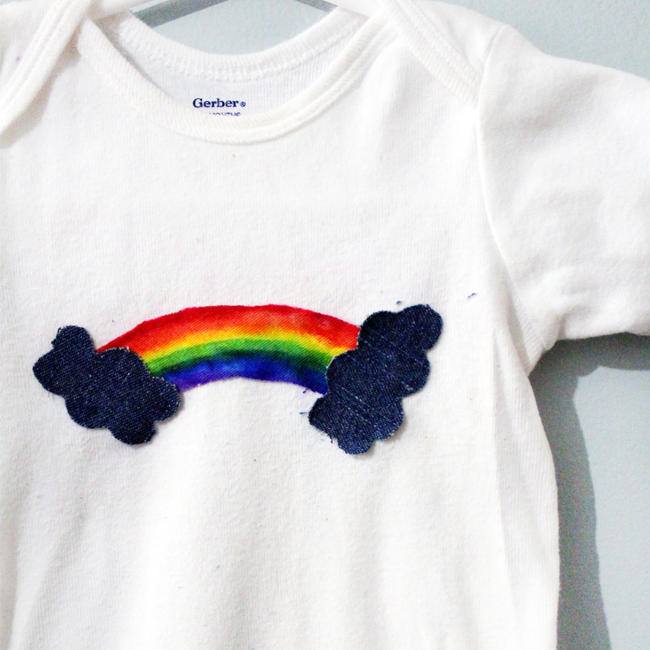 2. Isn't this necklace top bodysuit by Tutus and Tea Parties precious? She made one for every holiday – click the image to find out how!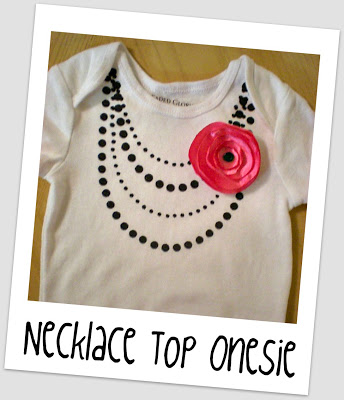 3. I didn't know you can do this without sewing! Check out this no sew heart bodysuit by Schooltime Snippets.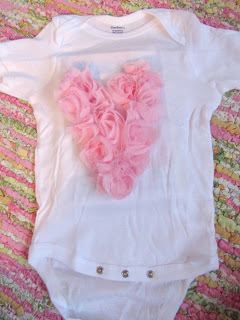 4. Don't limit yourself to owls! See Vanessa Craft makes these hand dyed & freezer paper stencil bodysuits in the most adorable prints.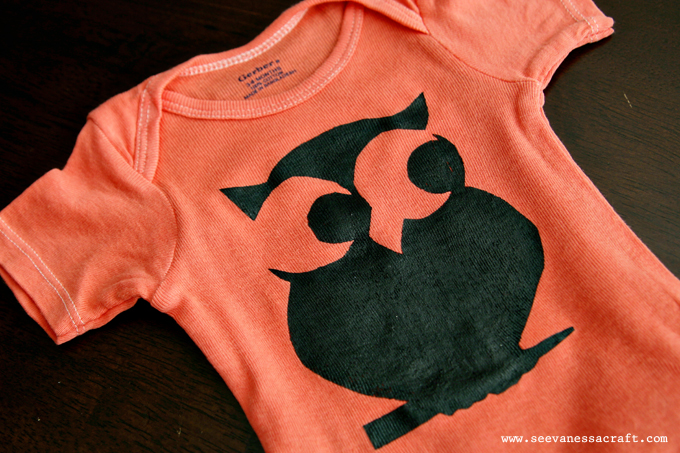 5. Be patriotic year round with this DIY patriotic bodysuit. Isn't that pocket precious?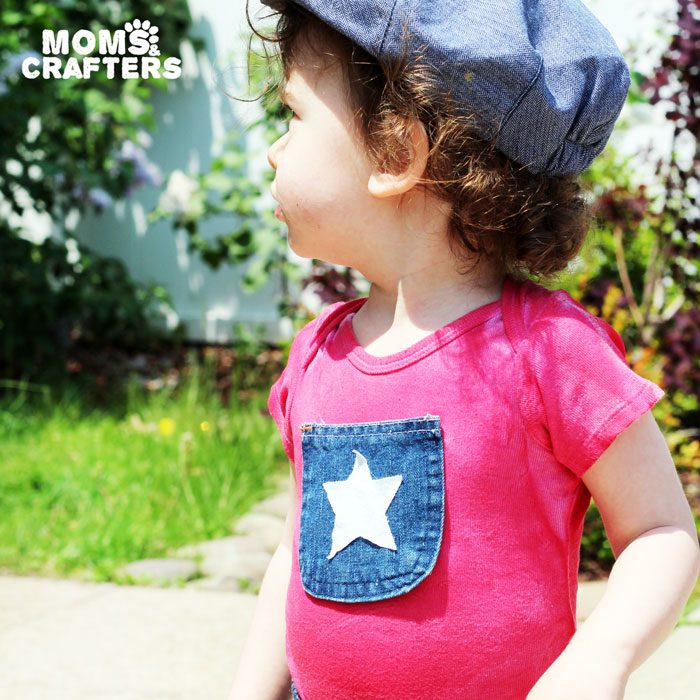 6. Make these team spirit bodysuit by Mom Endeavors with your child's (or your) favorite teams…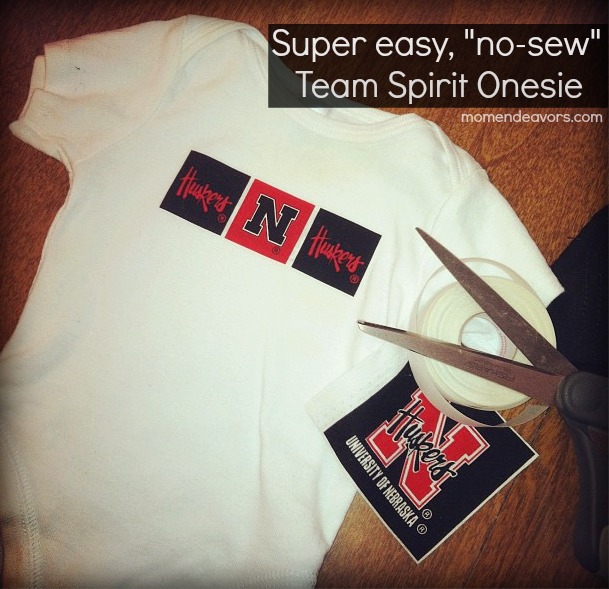 7. Here are some more ideas for fun easy stenciled bodysuits by Domestic Superhero!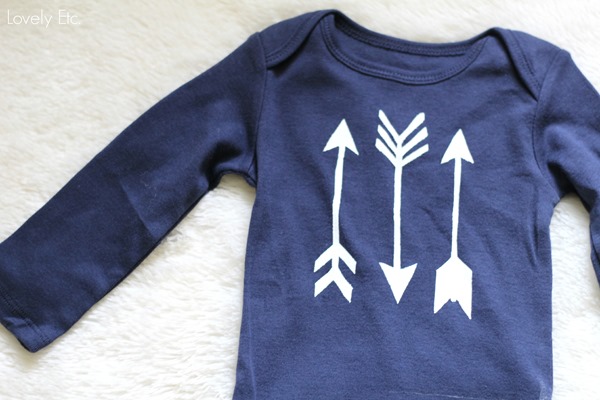 8. Or, make this funny baby bodysuit by That's What Che Said. Dad is sure to love it (he'd better!)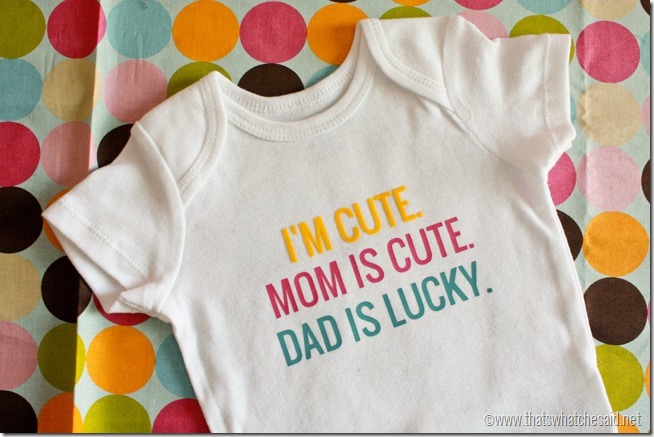 9. I'm thinking up so many variations I can make of these buttons flowers bodysuit by Titi Crafty, for my little boy. Click for the supplies and tutorial!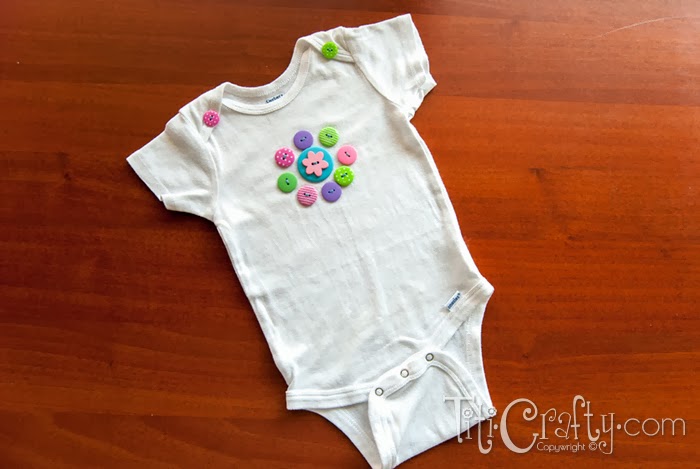 10. Bling it up with this rhinestone bodysuit by The Thinking Closet! Write a name, or click on the image below for more ideas!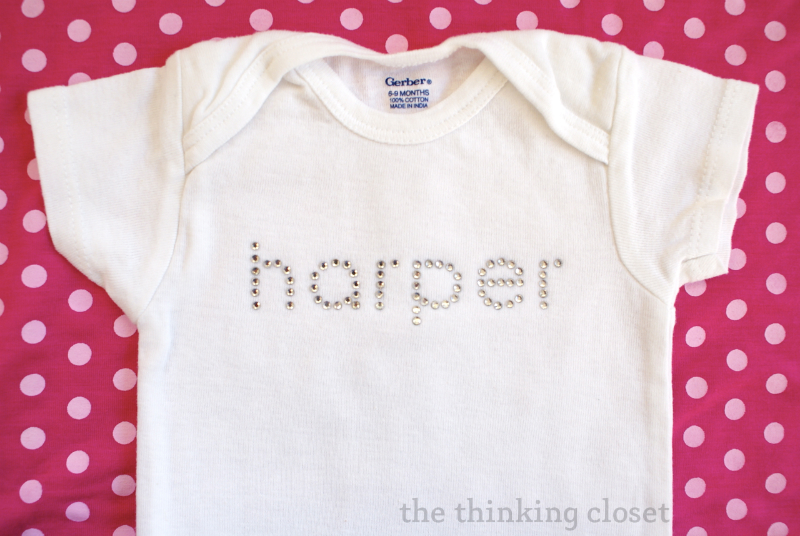 11. Update your child's plain old bodysuit with this no-sew character update. Use favorite characters, or any image – just click to see how. Psst.. it won't take more than 5 minutes!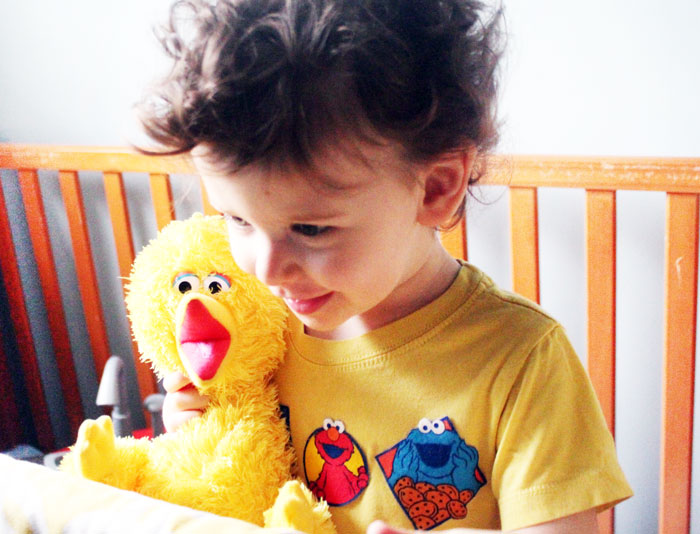 12. This assortment of baby bodysuits by Lovelie Indeed are indeed lovely for a little man! Have you seen anything cuter?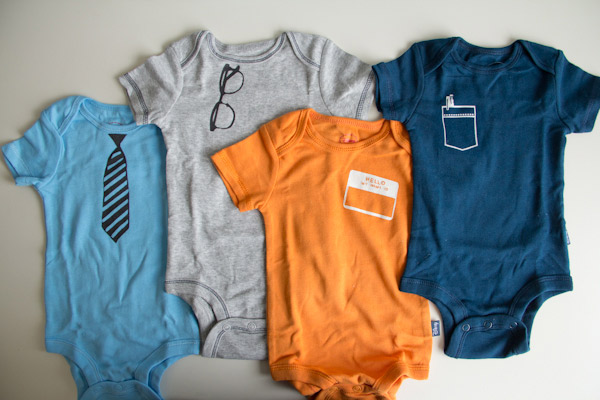 13. Very Hungry Caterpillar tees by The Life of Jennifer Dawn are perfect for bodysuits too! Once you're at it, grab the board book to go along – it's a favorite of ours.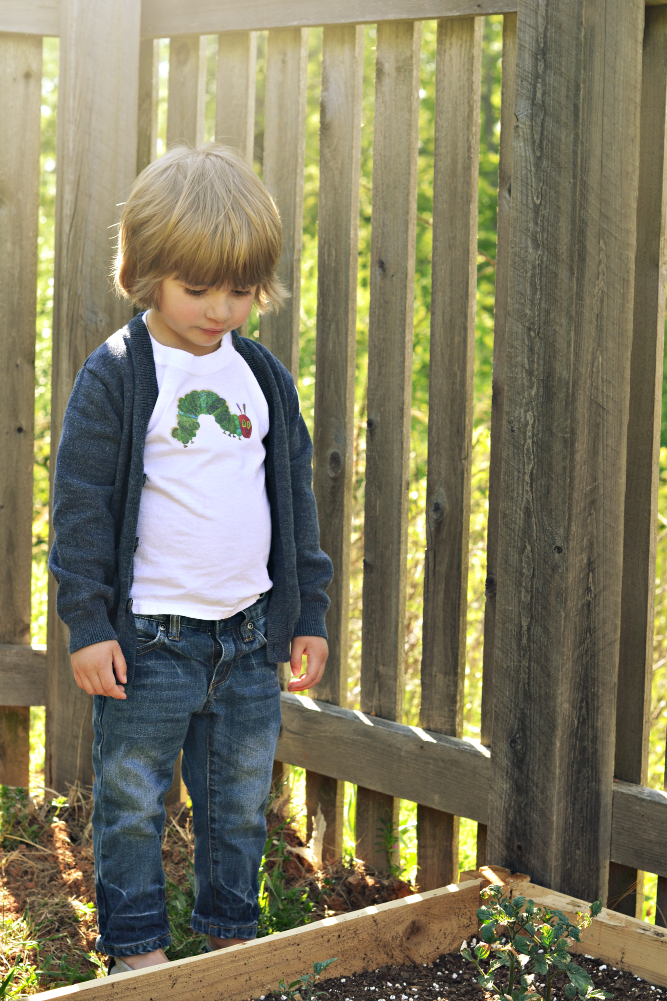 14. Felted t-shirts by When We're at Home are cute all year round, and perfect for bodysuits.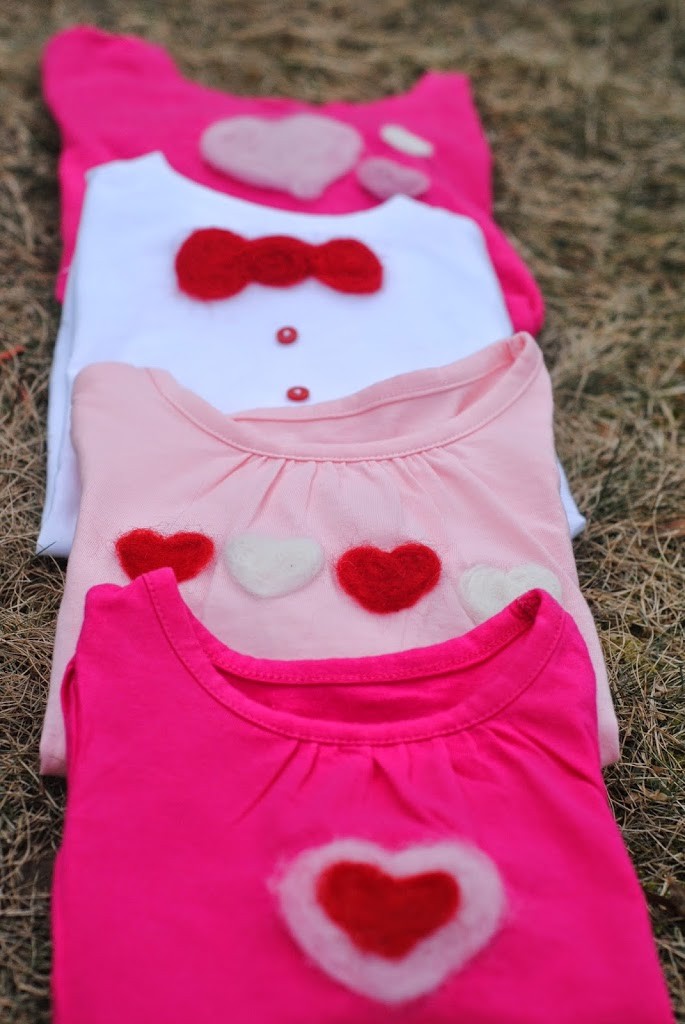 Which of these DIY no sew bodysuit ideas will you be trying? Got any to add? Comment below!

Copyright: feel free to share this post using the first image, or the image below! Please do not use any of the images for the individual crafts to represent this entire post. All photos have been reproduced with respective bloggers' permission. Please do not use these images without checking with the original blog owner.