Check out this beautiful list of DIY patriotic clothes and accessories from some of my favorite bloggers! It's fun to dress all-American on July 4th, but it's even funner to make the things you wear.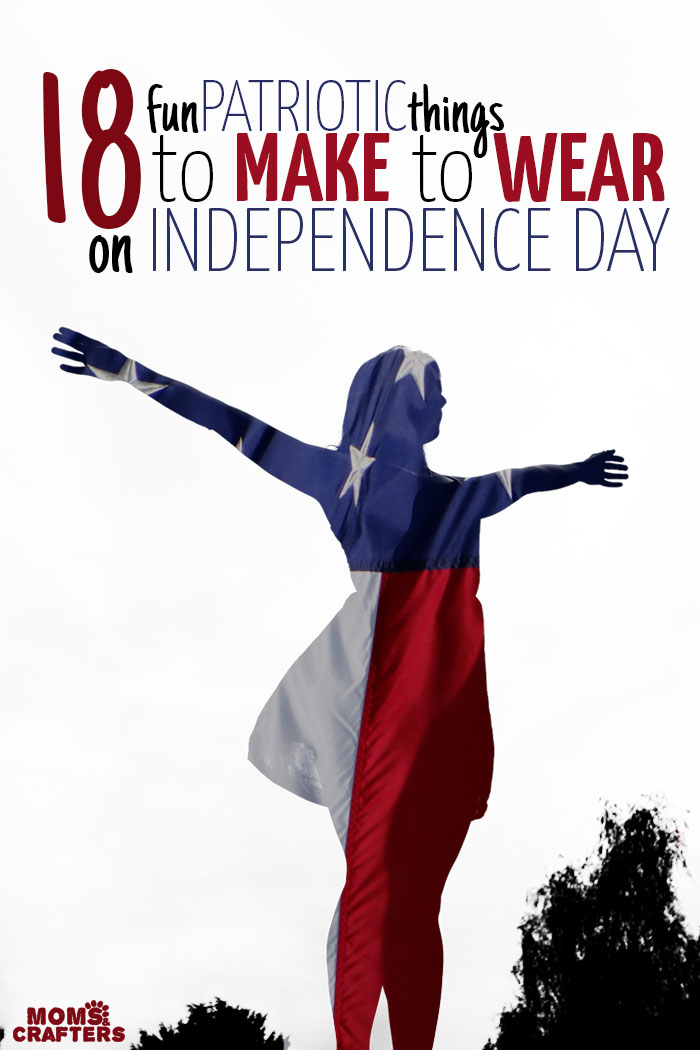 These DIY patriotic clothes and accessories include something for the whole family! And yup – they can pitch in to help make it too! They're all simple, doable crafts, for a variety of ages.
7 DIY July 4th T-Shirts:
1. I love the patterns on this beautiful no sew shirt by Meaningful Mama.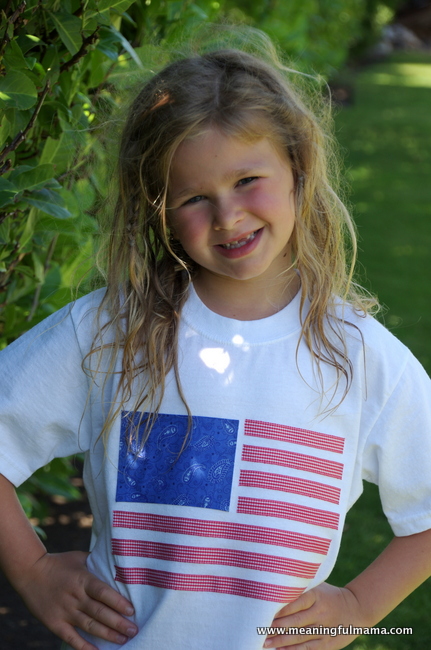 2. Make a July 4th t-shirt more personal with this hand print version by The Storibook.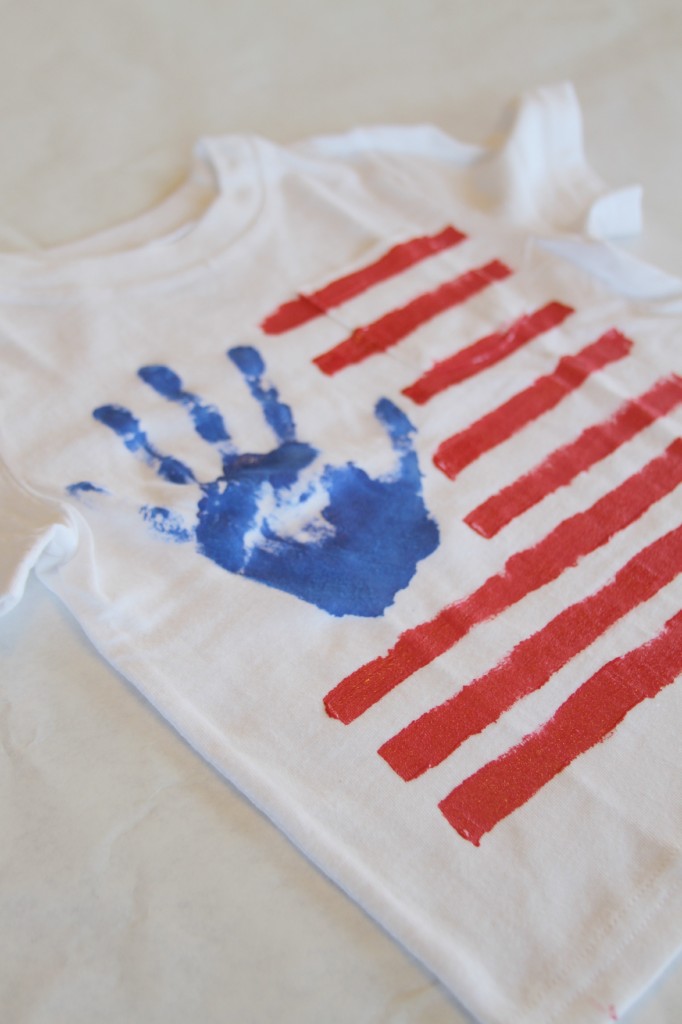 3. This patriotic t-shirt was done on a bodysuit but can be made in any size. It's made from recycled fabrics too. And doesn't the pocket add the perfect touch?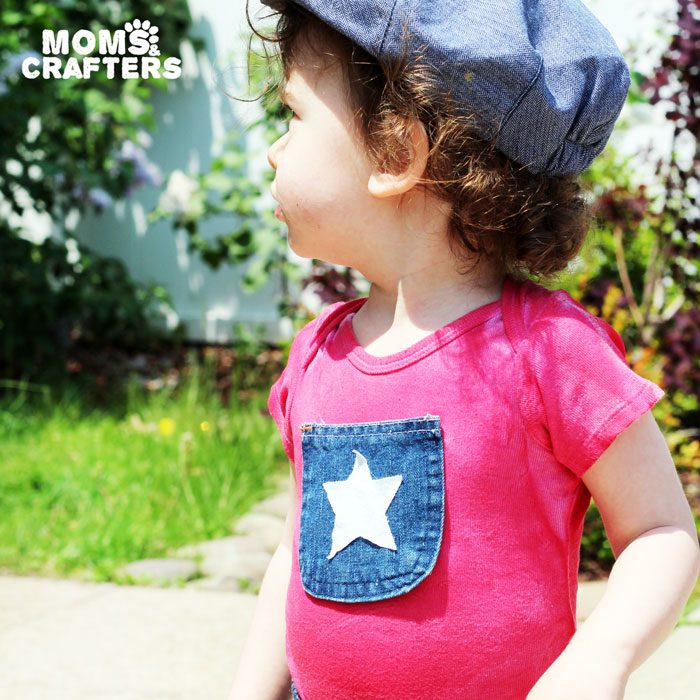 4. The flag on this patriotic shirt by Clumsy Crafter takes up the whole shirt – and looks anything buy homemade!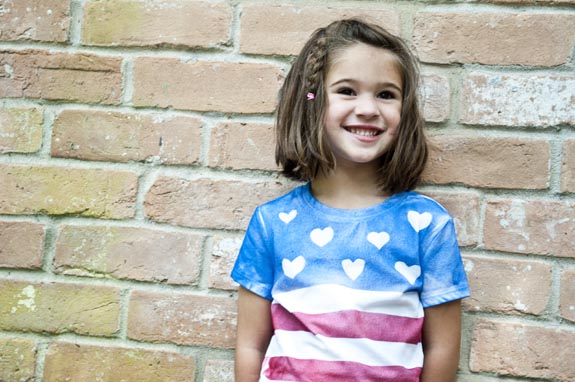 5. Here's another flag that takes up the whole shirt by Kids Activities Blog, this one made entirely by kids.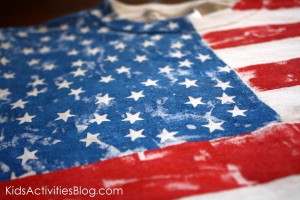 6. Wow! Transfer your child's artwork directly onto a shirt with this genius craft by Growing up Gabel.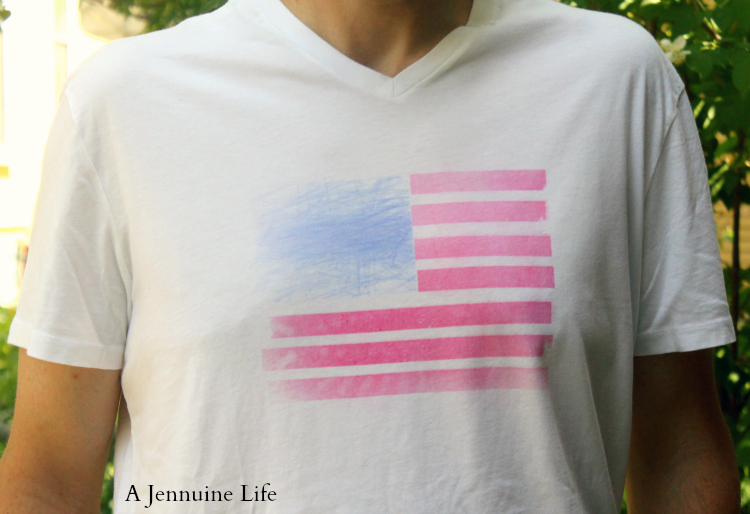 7. Got a little girl? Go beyond a tee with this simple, pretty dress, by Crazy Little Projects. No sewing skills required.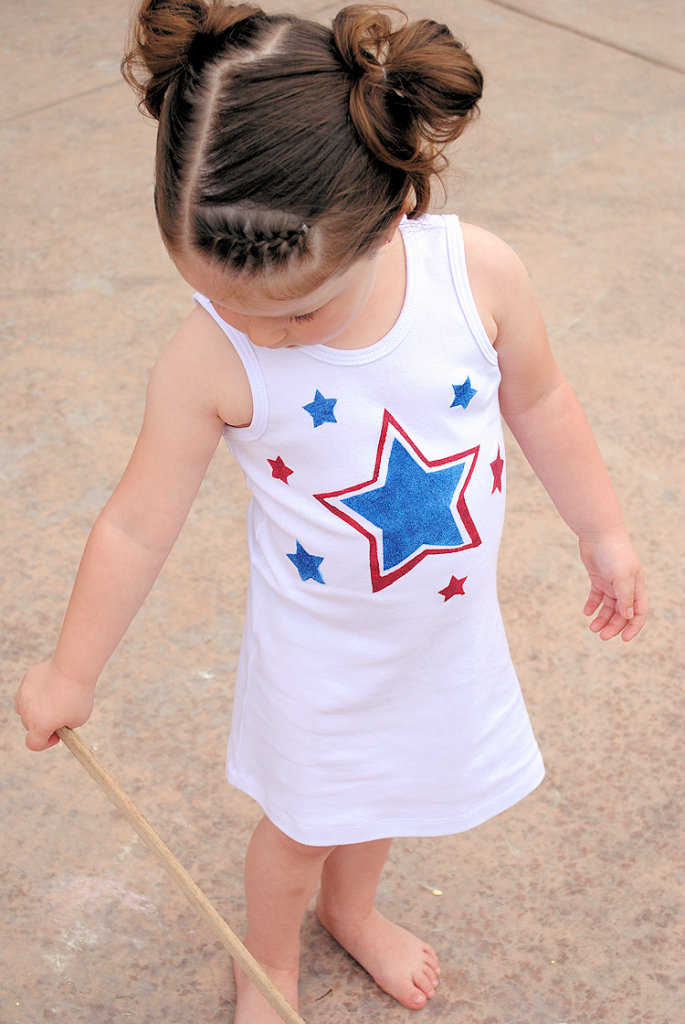 5 DIY Patriotic Accessories
8. Make these adorable pinwheel hair accessories by ZingZingTree – you'll want to wear them all year round.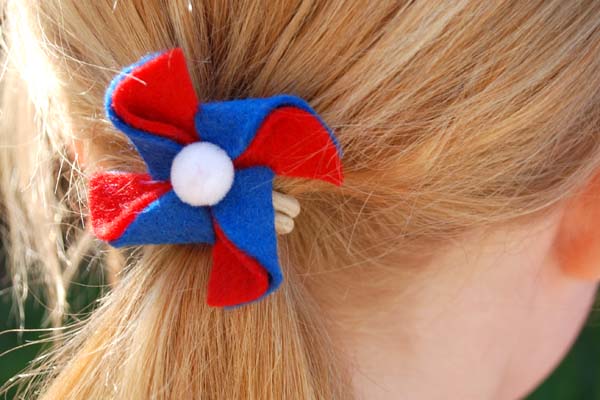 9. This patriotic hair bow was once a best seller in Jade Louise Design's Etsy shop – and it's clear why. It's rustic, and so beautiful, and now you can make it yourself!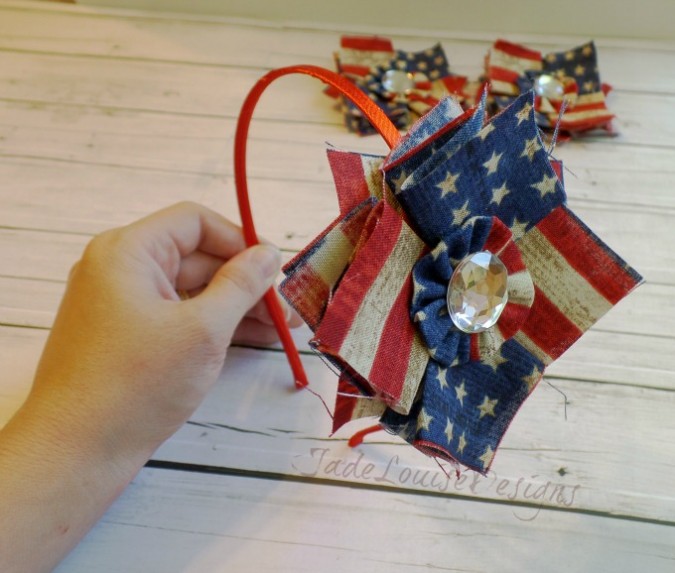 10. Thrifty DIY Diva made the most adorable patriotic dollar store flip flops.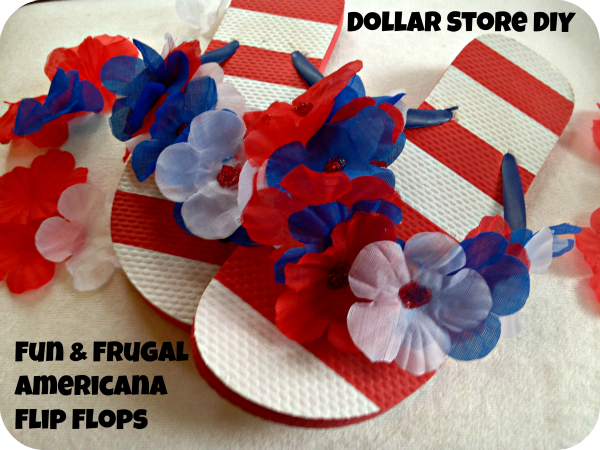 11. Or, you can dress your feet in these colorful sneakers from the DecoArt blog.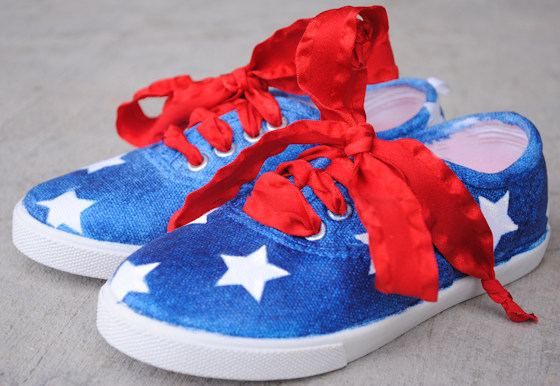 12. Don't forget the nails! Here's some simple patriotic nail art by Pink U Rock.
BONUS! Here's a late addition by Camp Makery that I'm adding in because I love it so much! Be the star of the party in this adorable DIY glitter star crown.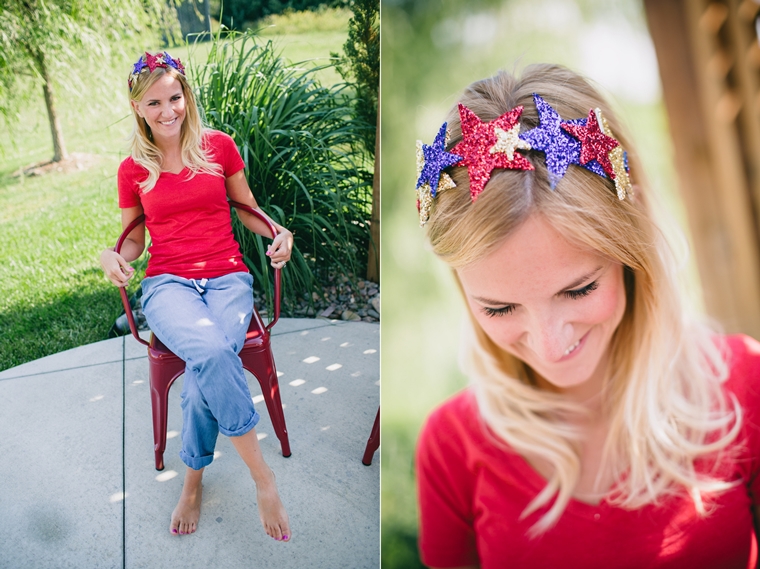 6 Patriotic Jewelry Tutorials
13. Combine patterns successfully in these patriotic wood bracelets by Mama Miss.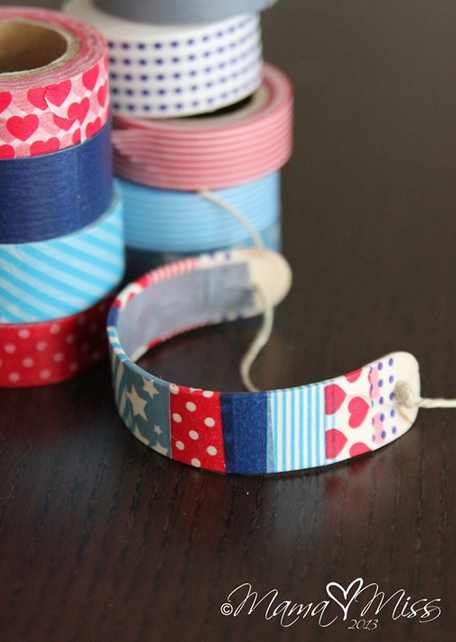 14. This simple, sharp patriotic necklace or bracelet by Buggy and Buddy is simply genius!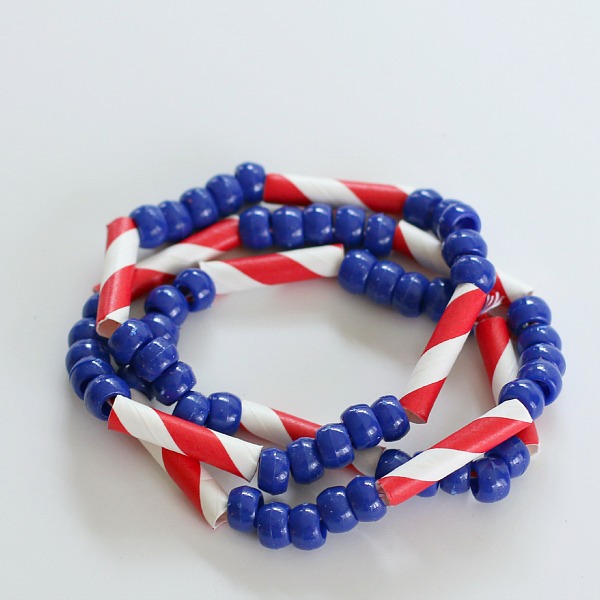 15. Make this shrinky dink flag bracelet by Kid World Citizen all-American for the 4th, simply by making the flags all American…
16. Make this precious patriotic button bracelet by dandee! As a bonus, it comes with another simple t-shirt idea too.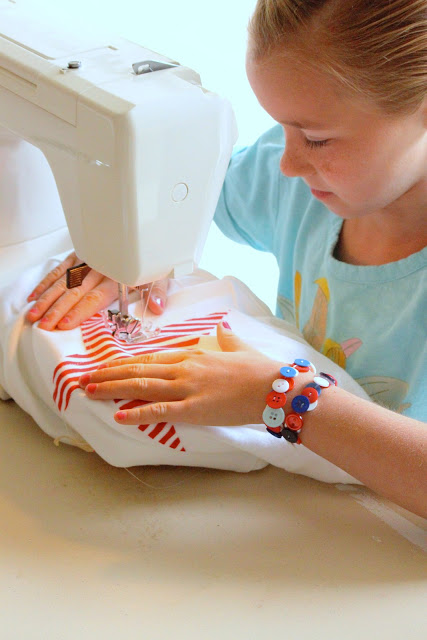 17. Bangles are fun to make and to wear. Here's a tutorial for red white and blue bangles by Jac o' lyn Murphy.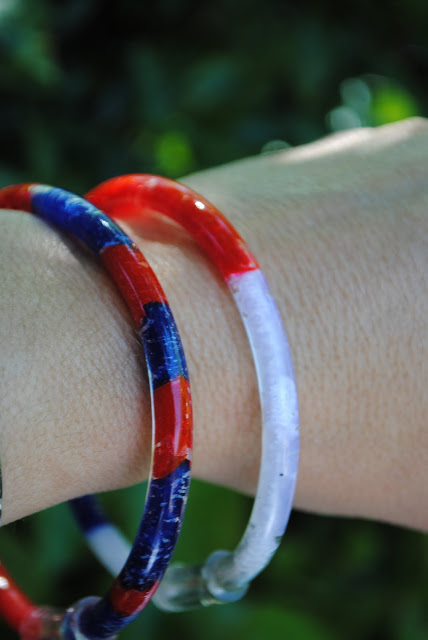 18. This layered patriotic beaded bracelet by Crafts Unleashed is on my to do list to make and wear – all year!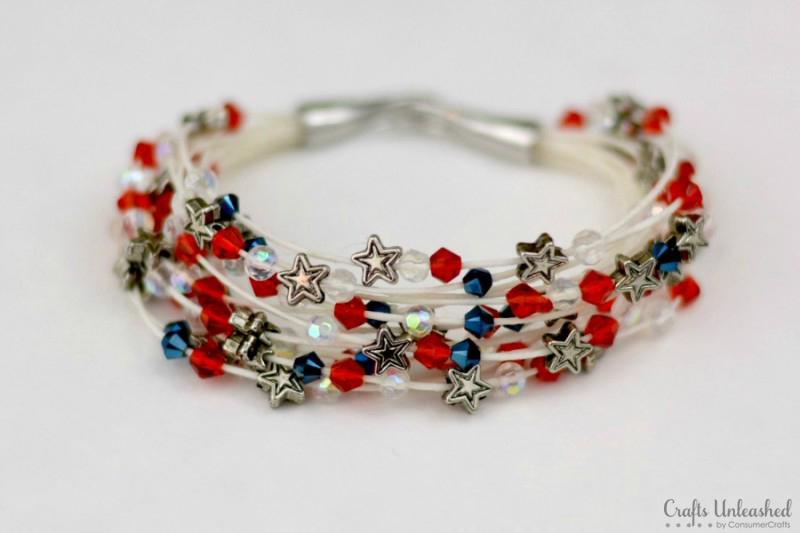 Which DIY patriotic clothes or accessories do you plan to make?
Copyright: Images belong to the respective authors of each post. Please do not use without permission and proper credit to the owner. If you'd like to use an image to share this post, please use the first or last image, not one of the individual projects.