Hey readers! Today I'm over at Learning 2 Walk with another great guest post – this one featuring Mother's Day crafts for kids that can be pulled together at the lat minute!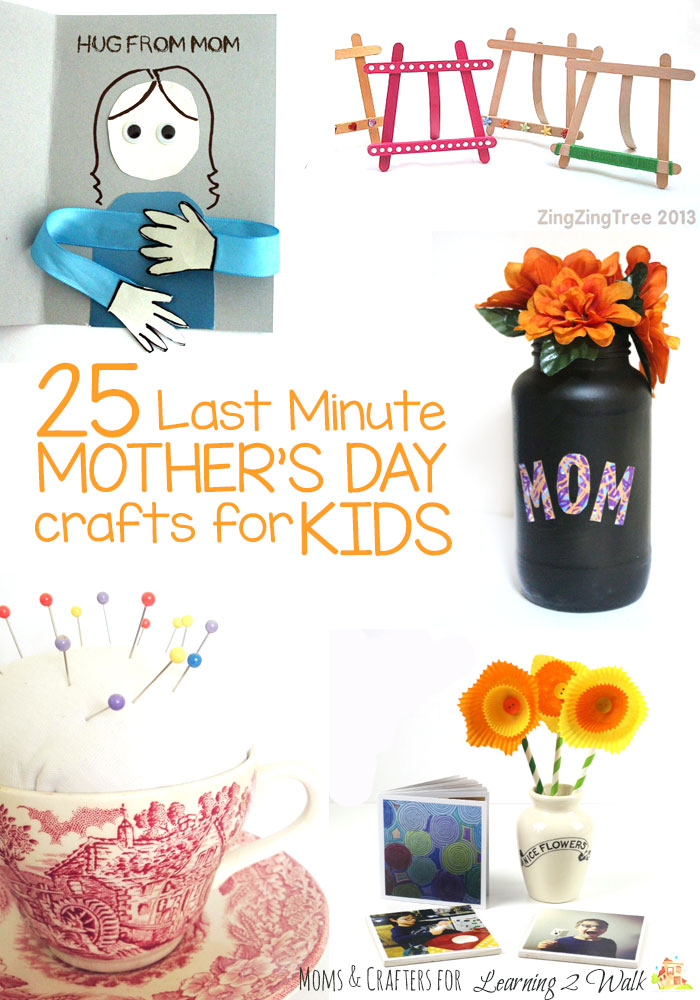 We all know how exciting it is to get something hand made. Getting something hand made by your own child is just delightful! These crafts are perfect for making together for Grandma, making with students, or for Dads making with kids.
I've included some for all ages, including lots for preschoolers, plus some for bigger kids. You'll find that even the ones for preschool can be done by big kids (some of them.) You simply won't believe that those mason jars were done by such young kids, and they really can be done by older children, or adults.
So head on over to Learning 2 Walk to check out these awesome Mother's Day crafts! Enjoy!