I am so excited to feature this Incredibundles review! Please note: I did receive a free sample for review. I have also included affiliate links. Incredibundlesis a brand that I have been watching for some time now, so I am pleased to be able to share with you my experience.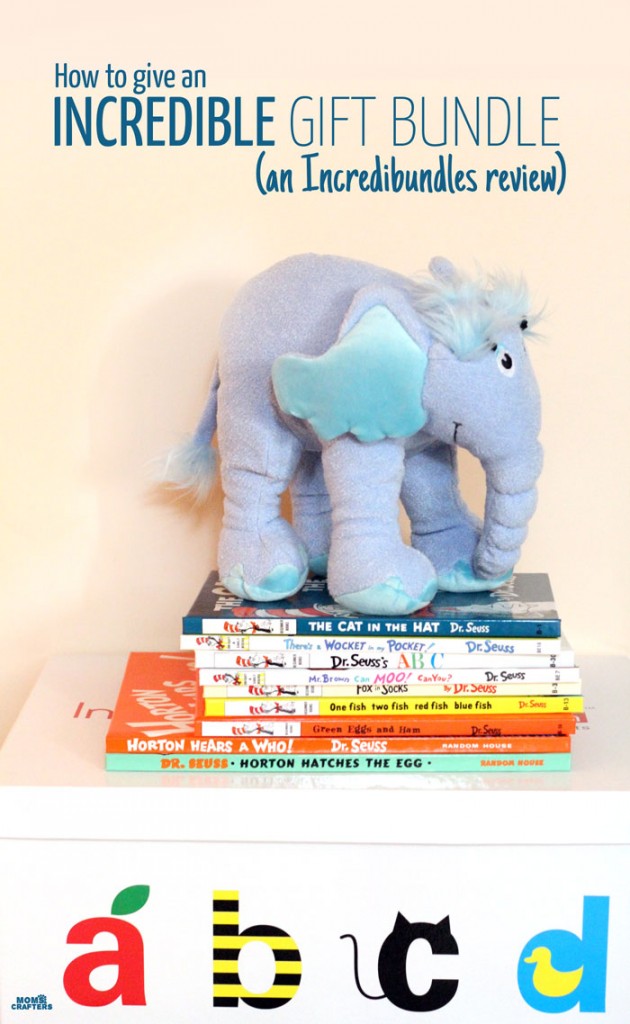 I am going to be working this review differently from previous ones, as an experiment. Instead of outlining feature, pros, and cons separately, I will be going over the various aspects and discussing what I liked or didn't like about each one, separately. This review is pretty long, so I've split it clearly into various points and written in bold important points, so that you can skim and read the parts you want to.
In addition to this review, there is a giveaway at the end for a gift card to Incredibundles! So scroll to the bottom to enter to win one for yourself.
Incredibundles offers various gift bundles for babies and young children. Instead of shopping around and throwing together a "bundled" gift package, they do the work for you.
The concept is brilliant, and a favorite of mine. I usually prefer to give baby (and birthday) gifts that include a few smaller items, rather than a single larger item, so that I can cover smaller essentials that others might not. It also allows you to give a gift on a theme (such a a favorite show) without scampering around looking for products.
In addition, because you can purchase according to a particular final price point, it takes out guesswork, and can ultimately save you time and money. It's also a great option if you want to ship a bundled gift directly to the recipient. Plus, it allows you to buy items that are already loved by parents, eliminating the need for research.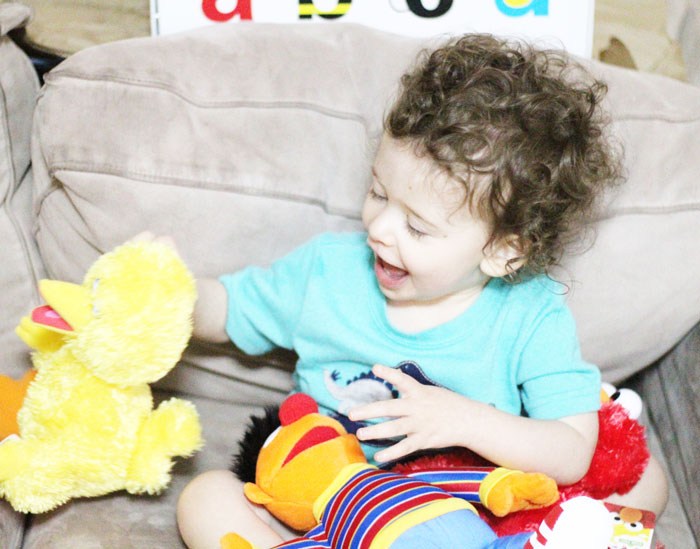 While most of the products focus on babies (that is the theme of the brand) Incredibundles does also carry some products appropriate beyond the newborn stage.
While they do have limited choices within each category, the categories are diverse. They range from diaper bundles in various sizes, and bath essentials, to fun toys and books.
Within each category, you have various price ranges to choose from. For example, if you're looking at the book bundles, they have selections from $49 (for a bundle of six books) to $245 for a year of books (30 diverse popular books).
The only "character" assortment they really have is Sesame Street, which works for us as it's my son's favorite. I think it would be fun to see more popular characters featured in their own bundles. Incredibundles does have some themed book bundles (such as the Dr. Seuss), of which the larger ones also come with a plush character.
I also love that you can "build your own bundle" and choose what you want inside. I did find the selection there to be smaller, but it's a great alternative if you want to tweak what you see and customize it.
The products I ordered came quickly and efficiently (literally within days). Ordering was easy and straightforward, and shipping is free for bundles $49 and over.
When I received the bundle, they accidentally sent the wrong bundle (something they said rarely happens, and I'll take their word for it.) They were very efficient and professional with correcting it. When I review a brand I always wish I had a chance to tell you what happens when something goes wrong (as it happens to everyone), as that is a huge part of what determines how I like a product. I don't often have the chance, but in this case I can assure you that they are prompt, courteous and take good care of their customers!
Wow! That is all…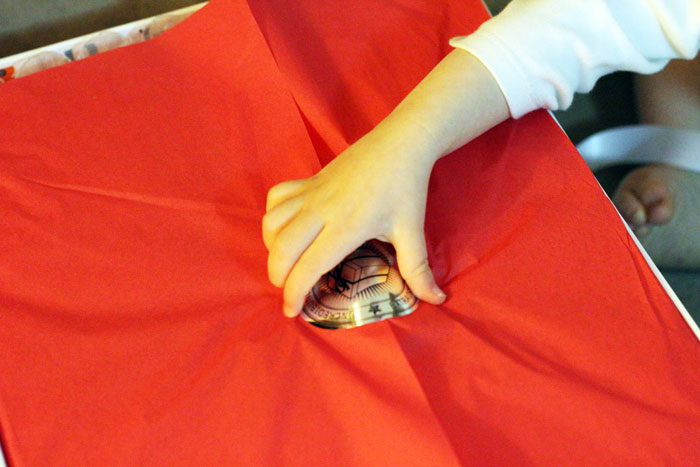 Okay, I'll give you more details. The products are bundled into a simply branded box that doubles as a storage box. It is the most ingenious thing I have seen!
I mentioned above that I am a huge fan of bundling gifts, right? Well, one of my favorite ways to give a gift bundle is in a functional package. Incredibundles sends theirs in a sturdy coated cardboard storage box, that snaps and folds compact. And the size is perfect ! The "medium" sized box that I received fits right onto my changing table shelves, and fits stacks of diapers, wipes, spare changing pad covers, and other essentials. The outside of the box is a simple alphabet print that looks great.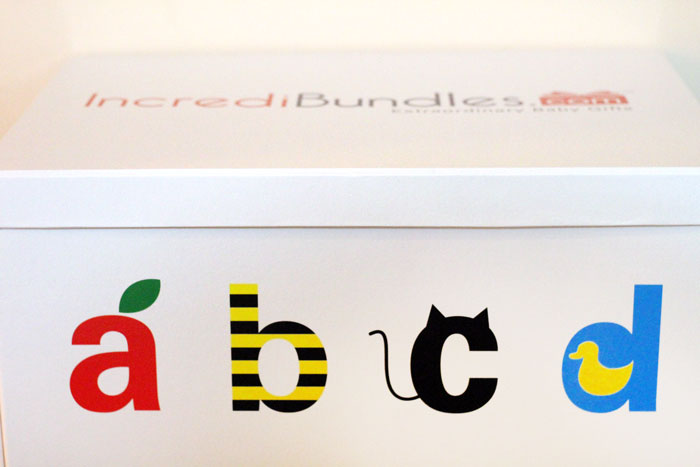 The box is simply branded, and has finishing touches, such as a ribbon and tissue paper, to help make it ready for gifting.
The listing description clearly states what size you'll receive, so keep that in mind!
Here's the part you've been waiting for!
Sesame Street Bundle: I chose this fun bundle because M loves Elmo. Mind you, he says "Elmo" and still won't say "Mommy". He can even say "Big Bird" (or "Beebo") and won't say Mommy yet… But that's a different story.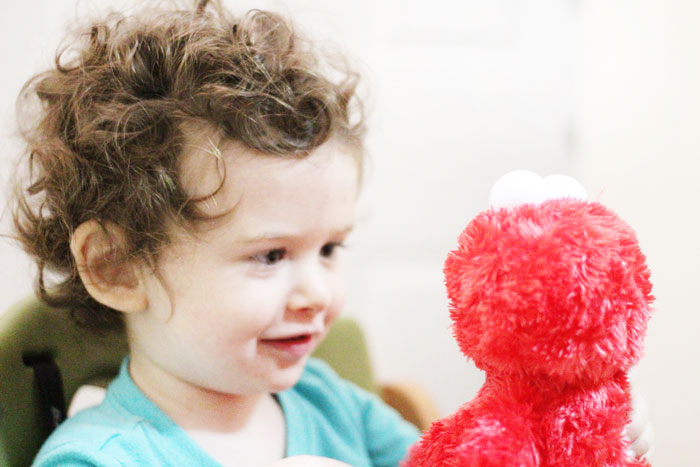 The Deluxe bundle that I received included 3 plush characters (Elmo, Ernie, and Big Bird) a huge book, a DVD and a CD. That is a great, diverse assortment. The quality of the products are great and M loves the characters. It would have been cool to be able to choose which (as he loves Elmo and doesn't know Ernie that well). But then, again, you do know what you're getting in advance, which is a great perk of Incredibundles.
From the media products included, the book is my favorite. It is a very large, hardcover, high quality book. I know it will be a favorite of his. (Update: it is!)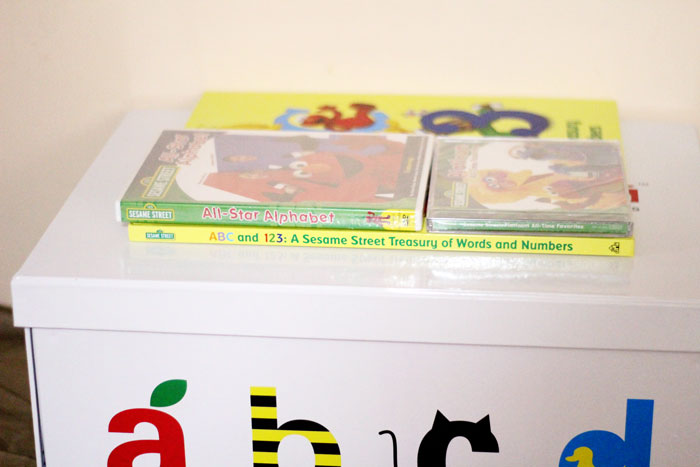 In summary: It was a nice, varied assortment that my son loves. While some I could have done without, and would have preferred other products instead, they are all very much loved. I could have done the "build a bundle" option, but it's worth it for me to be able to have one that's pre-made, knowing what's inside before purchasing.
Dr. Seuss Bundle: This is officially a "book bundle" but the Dr. Seuss Bundle does come with a plush Horton too. It comes with all the most popular titles, including: The Cat in the Hat, Horton Hears a Who, Green Eggs and Ham and more. All the titles are listed in the link above.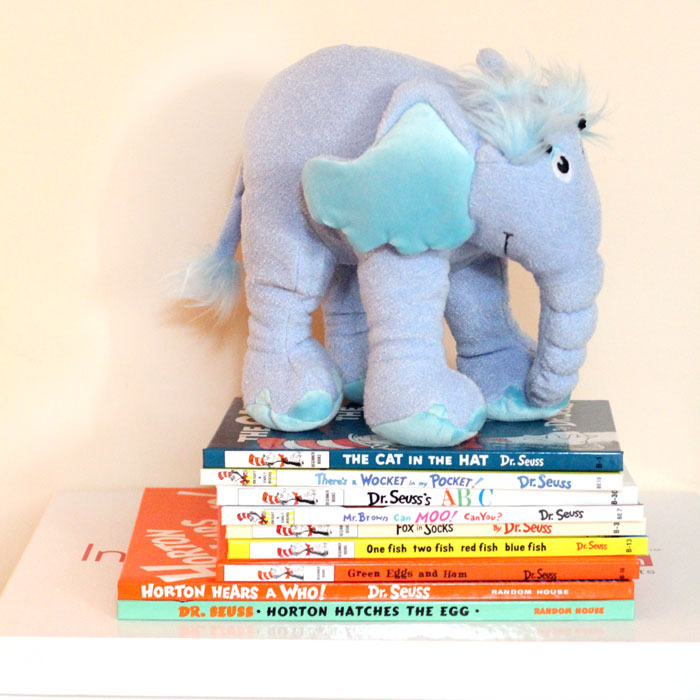 I do love this bundle – it is a great asset for building a child's library. The advantage of a book bundle is that it's less hit or miss. A child can never have too many books, and this is a great, easy way to jump start that.
Sesame Street Bundle Deluxe: Cost: $99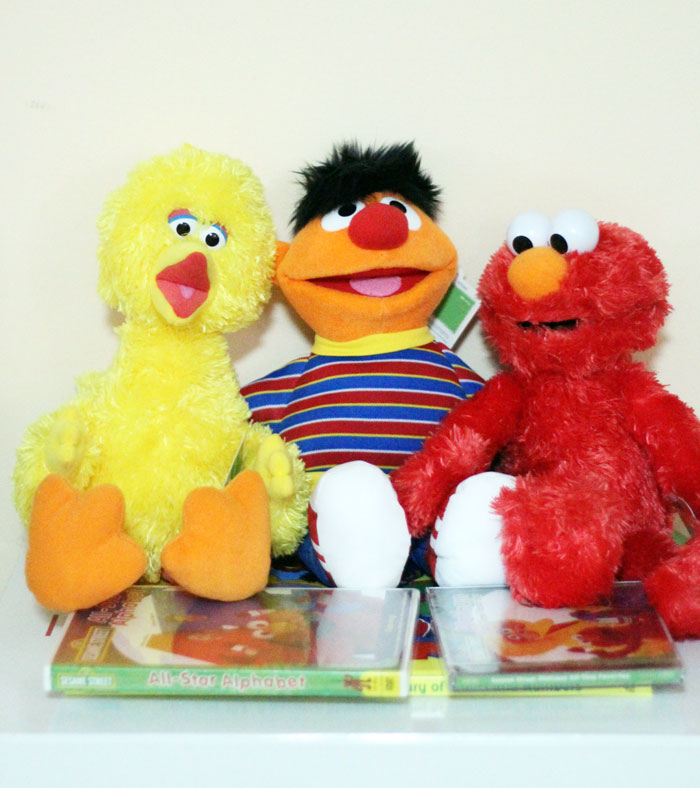 Each plush as a value of approximately $20 x 3 = $60
DVD: $12.98
CD: $11.99
Book $9.99
Don't forget the box!
Considering that it includes the service, and free shipping, the value is very fair.
Dr. Seuss Book Bundle Deluxe: Cost $149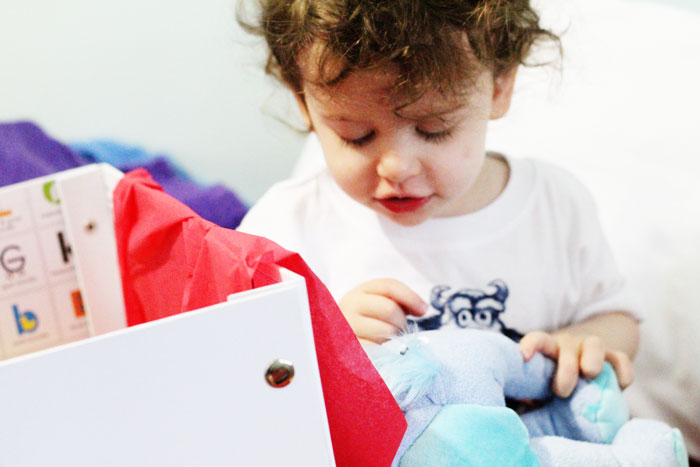 The 9 books run between $5-$10 on average (they are all hardcover, and some are larger). The plush is a very high quality weighted plush. I couldn't find the exact product online to compare value, but I've found similar but smaller ones in the $35 range. It also comes with an informative booklet, plus the medium box (which is quite large). The value, again, if you consider the service, shipping, and packaging is fair.
In conclusion:
Incredibundles is a very efficient, convenient service that creates themed baby gift bundles. While their pricing is fair, don't shop there to get a bargain. Shop there to get a beautiful, thoughtful gift that is helpful, and can last for the first few years of life.
You'll get great service, a convenient, streamlined shopping experience and a lovely thank you card later from the recipient.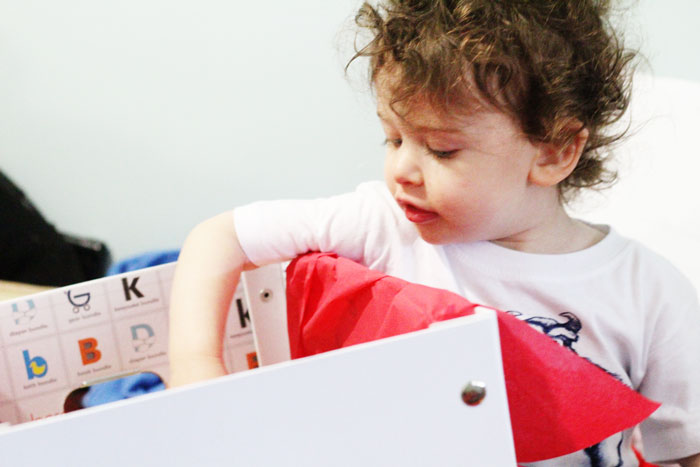 Do you have any questions or comments about my Incredibundles review? Comment below!
Update (2/8/16): Now until Valentine's Day create your own bundle with 20% off! Use code LOVEU.
Enter to win!
Enter to win a $50 Incredibundles gift card using the Rafflecopter below. Giveaway is open to residents of the Continental US only. Giveaway runs from June 7-June 14.
a Rafflecopter giveaway

Disclaimer: Moms & Crafters received products free of charge to facilitate this review. Nevertheless, all thoughts and opinions are entirely my own. The giveaway is coordinated and run entirely by Incredibundles. They are responsible for selecting the winner and prize fulfillment. Good luck!