Toddler should mean walker, shouldn't it? But for many of us, milestones seem to come later than expected norms. Read on for some practical ways to help encourage a toddler to walk.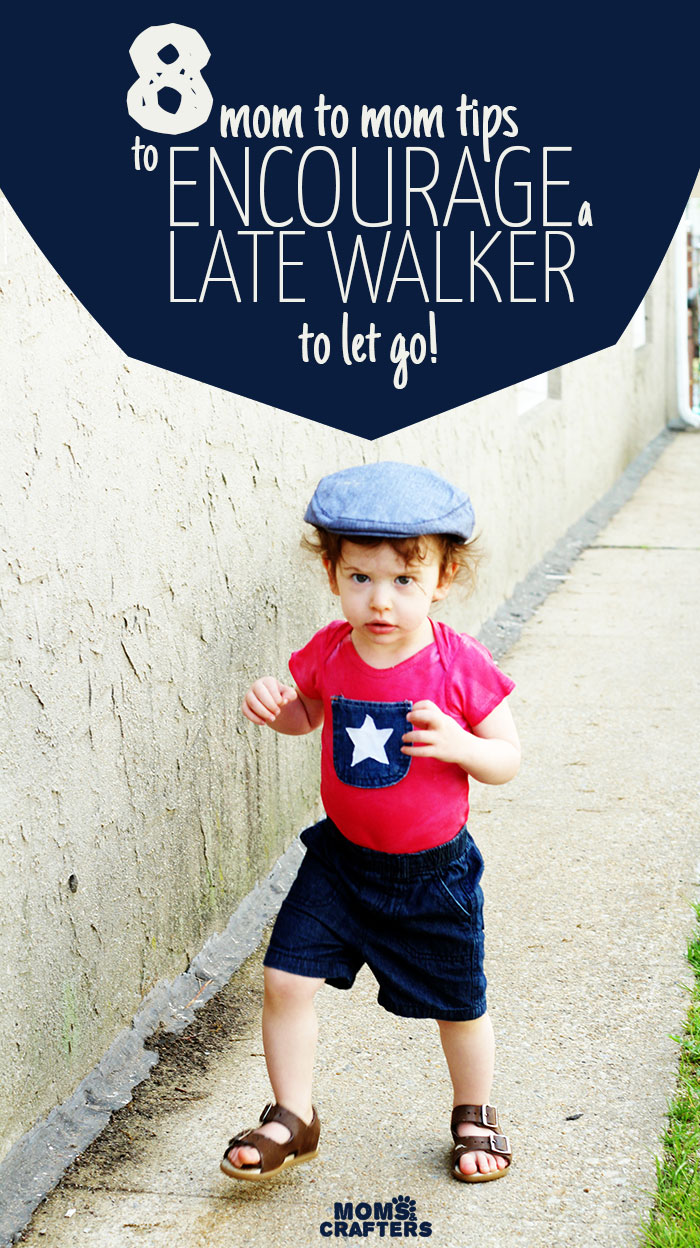 According to Wikipedia:
A toddler is a child between the ages of one and three.
But if you're the parent of an 18 month old who refuses to walk, you know that the "toddler" stage can sometimes start with nerves and lots of worrying.
I spent the first half year of the toddler stage worrying instead of doing. I wanted him to walk for my sister's wedding. Then I wanted him to do it in time for our trip to Israel. And then I just wanted to be able to tell the doctor at our eighteen month checkup "Yes, of course he walks like a pro!".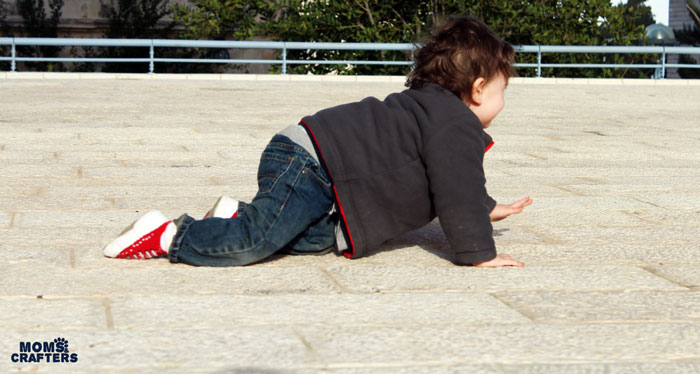 But this wasn't the case. At our visit to the doctor, I sighed and told him that no, M does not walk yet. He had been cruising since nine months, but still wouldn't let go. We discussed therapy, which the doctor (thankfully) decided wasn't necessary. So I went home and started "doing" instead.
To tell you the truth, there were some small tips that experts do recommend, that we were already implementing. We stepped up our game after our visit. This led up to the day when M stood up and started walking. And he hasn't stopped walking since.
How to encourage a toddler to walk
(This list includes some product recommendations – all of them things that we personally used to help M walk. Links are affiliate links.)
1. Don't force it- The key is to create a safe and comfortable environment for your child to learn on her own! Encourage rather than push.
2. Give many opportunities – for your child to walk! That means holding your child as little as possible and allowing for plenty of free movement and play time.
3. Skip the shoes – When you are indoors, let your child run barefoot so that he can feel the floor properly.
4. Use soft shoes when necessary – While everyone was telling me that my baby doesn't need shoes, I did want to follow with tip 2 – allowing my child to cruise even when outdoors!
I put these slipper socks on him to protect his feet when playing outside, allowing for many more opportunities, while still allowing him to feel the floor. I used them also in the winter on my cold ceramic floor.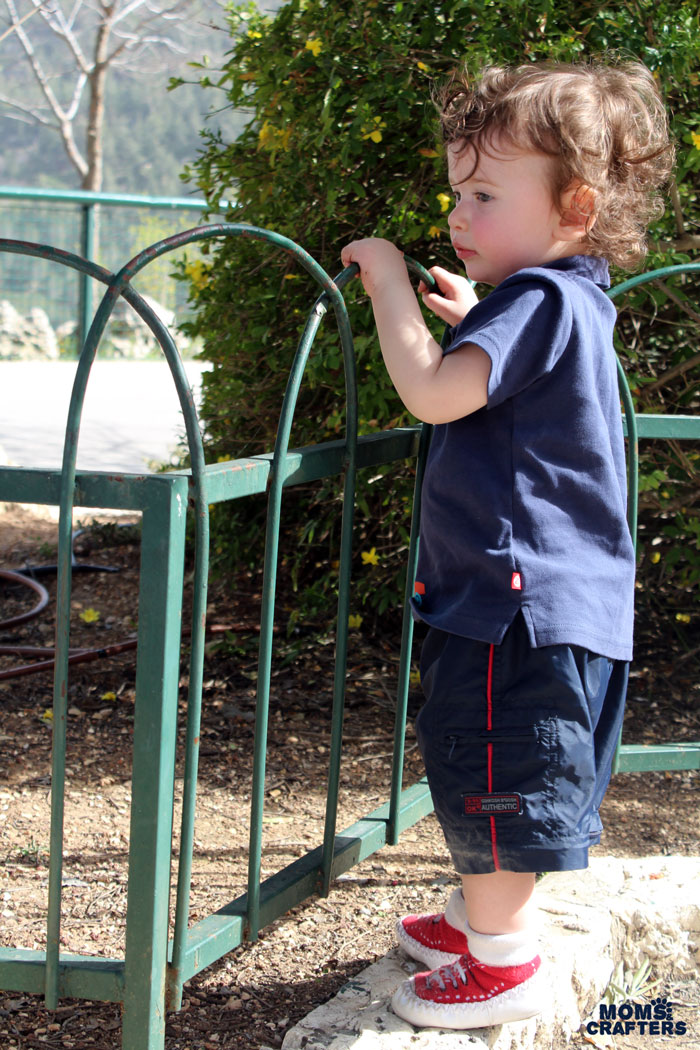 5. Walk holding your hand when ready – When we were in Israel (when M was 18 months old) we seized every single opportunity to walk with him holding his hands. We took him out of his stroller on our day trips, and we both held his hands. He LOVED it!
The key is to do this once your child cruises very nicely, but doesn't want to let go. It teaches her to move along with just her feet, and gives her a sense of walking like the big people.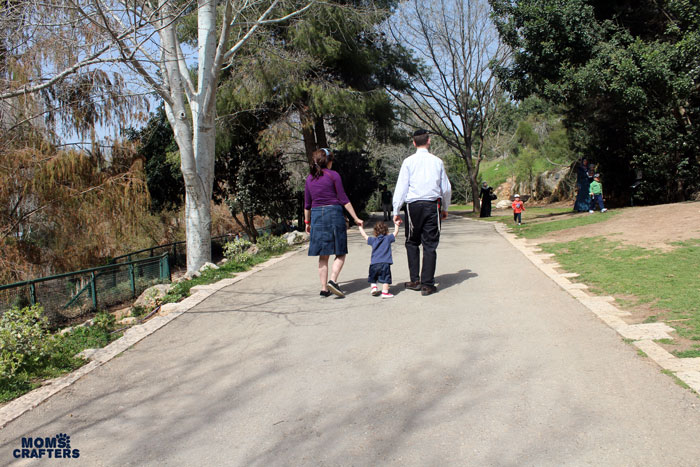 6. Walk with a chair – A walker can move too quickly for toddlers who aren't ready to let go yet. We let M practice while sliding a kitchen chair (one that was steady and wouldn't tip).
7. Consider therapy – There is absolutely nothing wrong with getting some help if it's needed! If your toddler isn't walking by eighteen months, you should definitely discuss it with your doctor, to see if there maybe any underlying problems.
The final thing that got my late walker to let go:
This final tip was the last straw that got M to let go and run! Once he started, he wouldn't stop…
8. Use a padded play mat – That one Friday, soon after we entered his 20th month, we got a foam play mat that was meant just for fun. I took out the toy cars, showed M how to drive on the roads, and put him down to play. Instead, he got up and started walking!
Afterward, I spoke to a friend who told me that her physical therapist encouraged her to get something similar to help her baby crawl. The soft foam is easier and more comfortable for young children to be active on.
There's one last message I want to leave you with…
YOU ARE A GREAT MOM!
How do I know that? Because you clicked through to read this – which means that you are concerned about your toddler's development. It's great moms that worry, and many children who have developmental delays have great moms too.
Don't worry. Your child will learn! And while you wait… celebrate the "forgotten" smaller milestones, and call Grandma with each new one. You have a lot to be proud of!
What tips do you have to encourage a toddler to walk? Share it in the comments section below!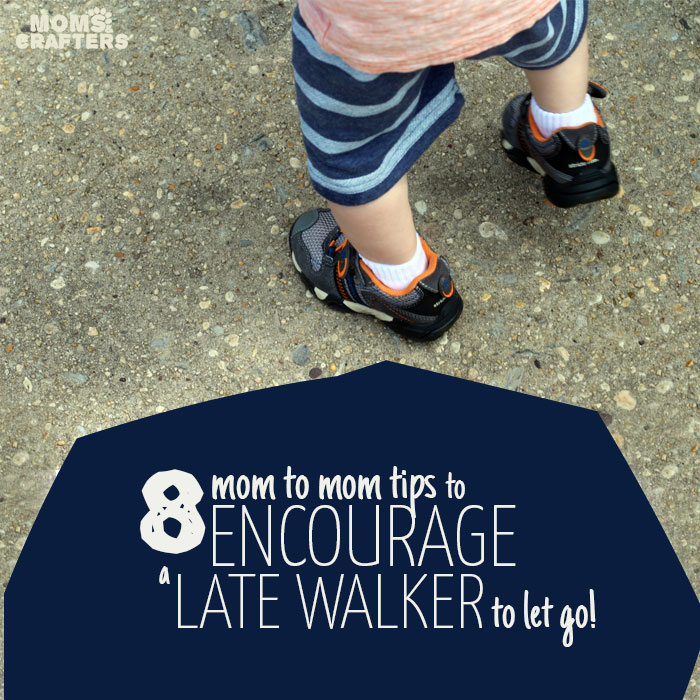 Disclaimer: I am not an therapist, pediatrician, or an expert of any sort. I am a fellow mom, sharing what worked for us! Don't take any of these claims as medical advice, and always consult with a professional if your child is not reaching milestones on time.