I love an elegant wire wrapped headband that looks like it was taken right out of my jewelry box!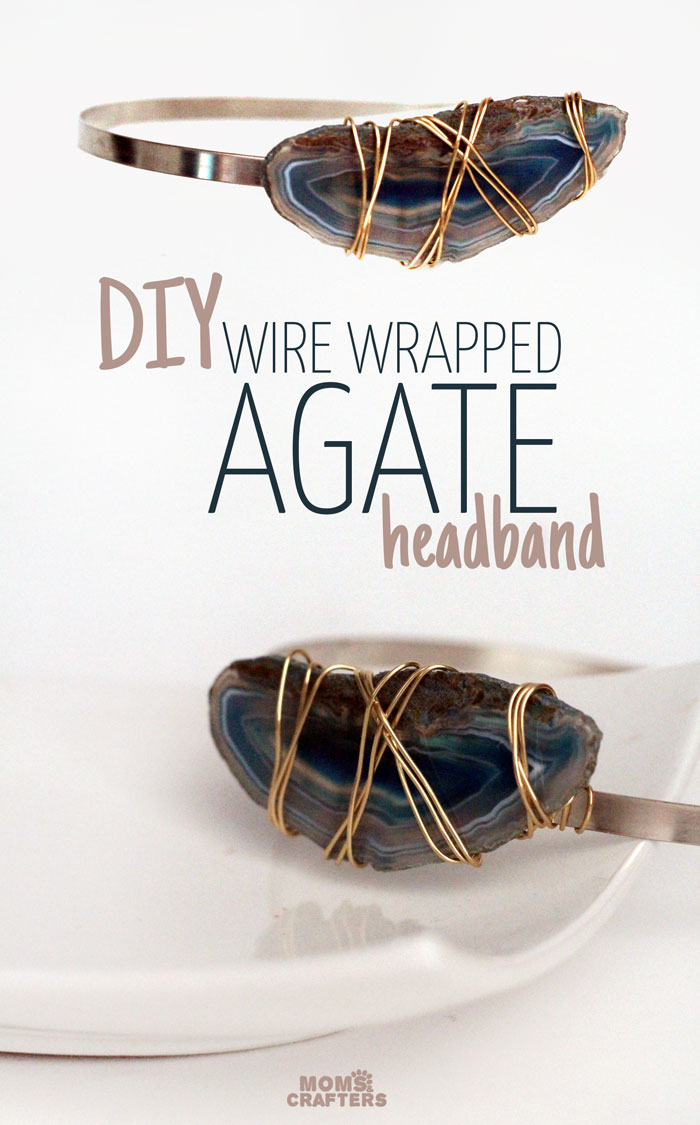 I have a few headbands like this that I've made for myself, but I decided to simplify my process and share it with you so that you can make it too!
This wire wrapped headband works like your favorite cuff or necklace – It transfers seamlessly from your casual jeans to your little black dress. The blue on the agate slab here makes it even more versatile, as it'll pick up the blue on your jeans, but isn't casual in the least.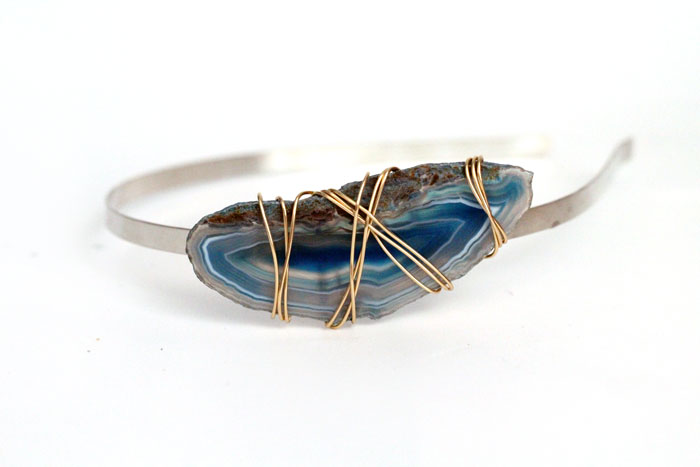 As I've mentioned, I have a few similar wire wrapped headbands, and I don't stop getting compliments on them! I wear one with curls for events as big as my sister's wedding, and it looks very dressy (I made one special to match my dress). I've also made bridal headpieces using the same technique.
This one uses an agate slab, but you can use any large, flat gemstone for it.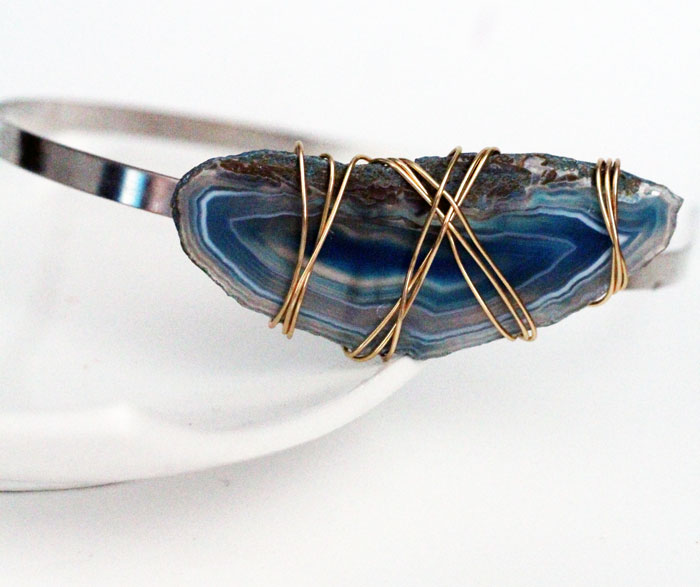 As with all of my wire wrapping crafts, you can choose your thickness of wire. Thicker wire is slightly harder to work, but cleaner and more durable. Thinner wire is easier to manipulate, but can get kinks easily, and is less likely to stay exactly where you put it.
What you need to make a wire wrapped headband:
(Affiliate links included for your convenience.)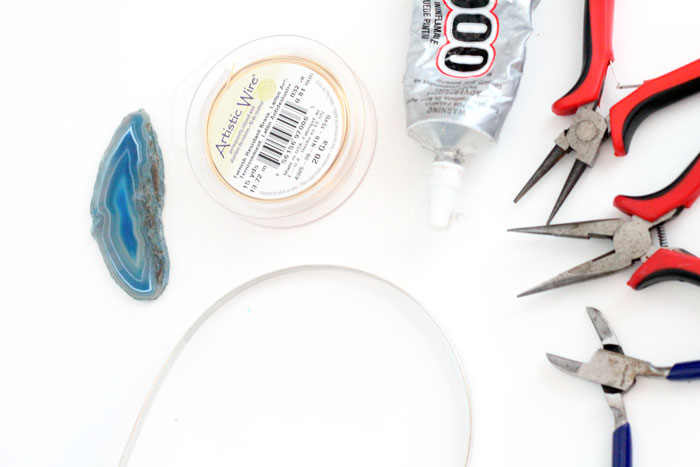 How to make a wire wrapped headband:
1. Glue your Agate slab onto the headband in the position you like it (I did mine slightly off center). Allow it to dry completely (overnight).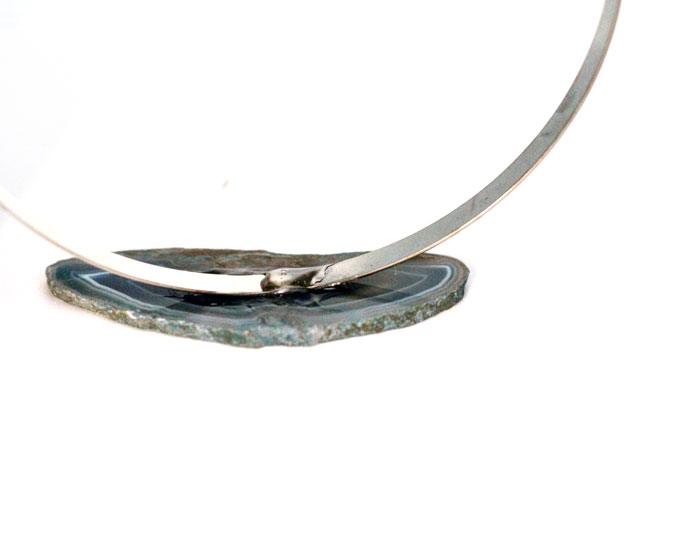 2. Wrap your wire around the headband a few times, starting as deep underneath the Agate slab as you can.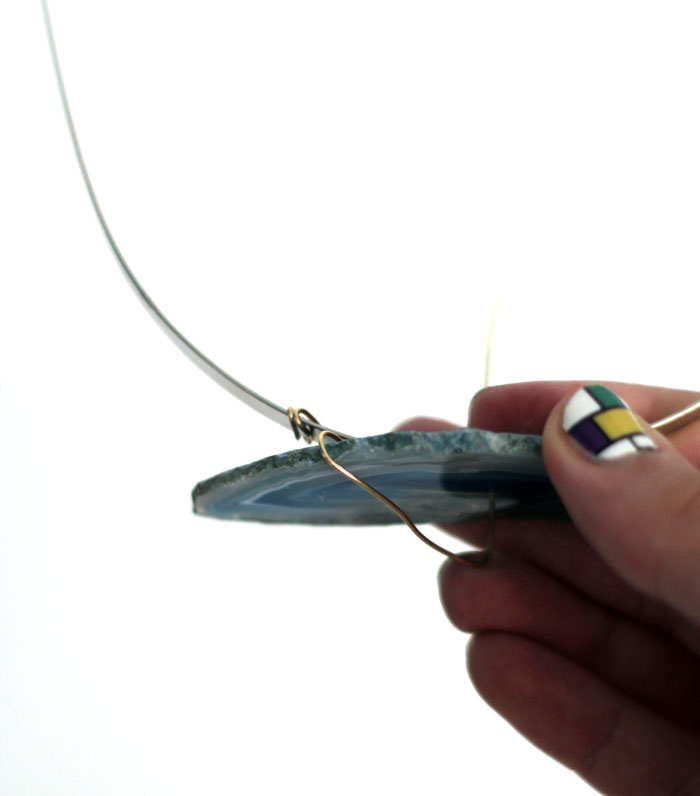 3. Wrap it a few times around your slab and the headband.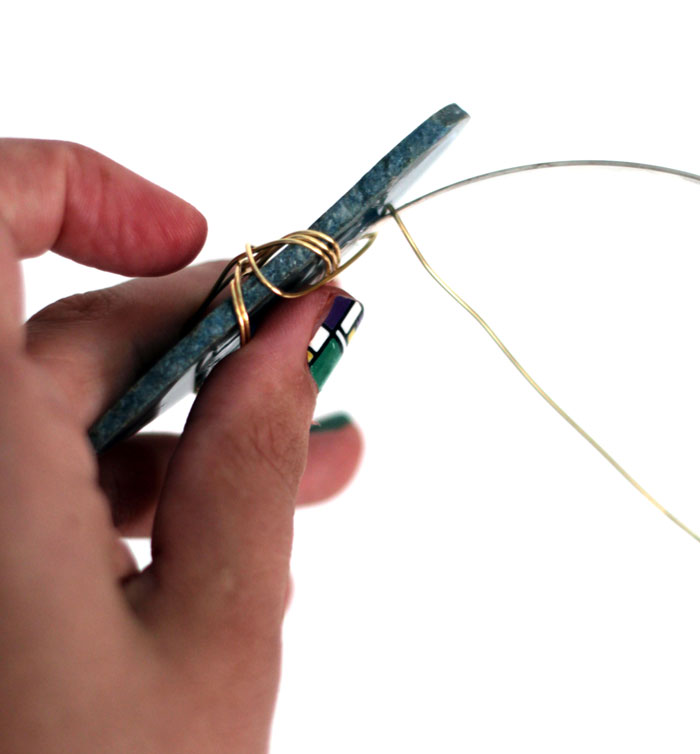 4. Continue wrapping until you are completely satisfied.
5. Secure your wire by wrapping it around your headband on the other side of the slab. Finish your wire off by tucking it underneath the wire wrap so that you don't have a sharp edge.
There you have it! A beautiful wire wrapped headband to wear, to gift, or to sell (just make sure to switch it up a bit if you plan to sell it).