I'll be perfectly honest with you. I wasn't expecting this dreidel napkin fold to explode like it did. But here it is, and people are asking for a post showing the step by step. First of all, if you prefer a video but couldn't view it on Facebook – scroll down – I've embedded a video here too. I also have a complete list of Hanukkah crafts for all ages, as well as decorations and party ideas like this one. Disclosure: this post contains affiliate links.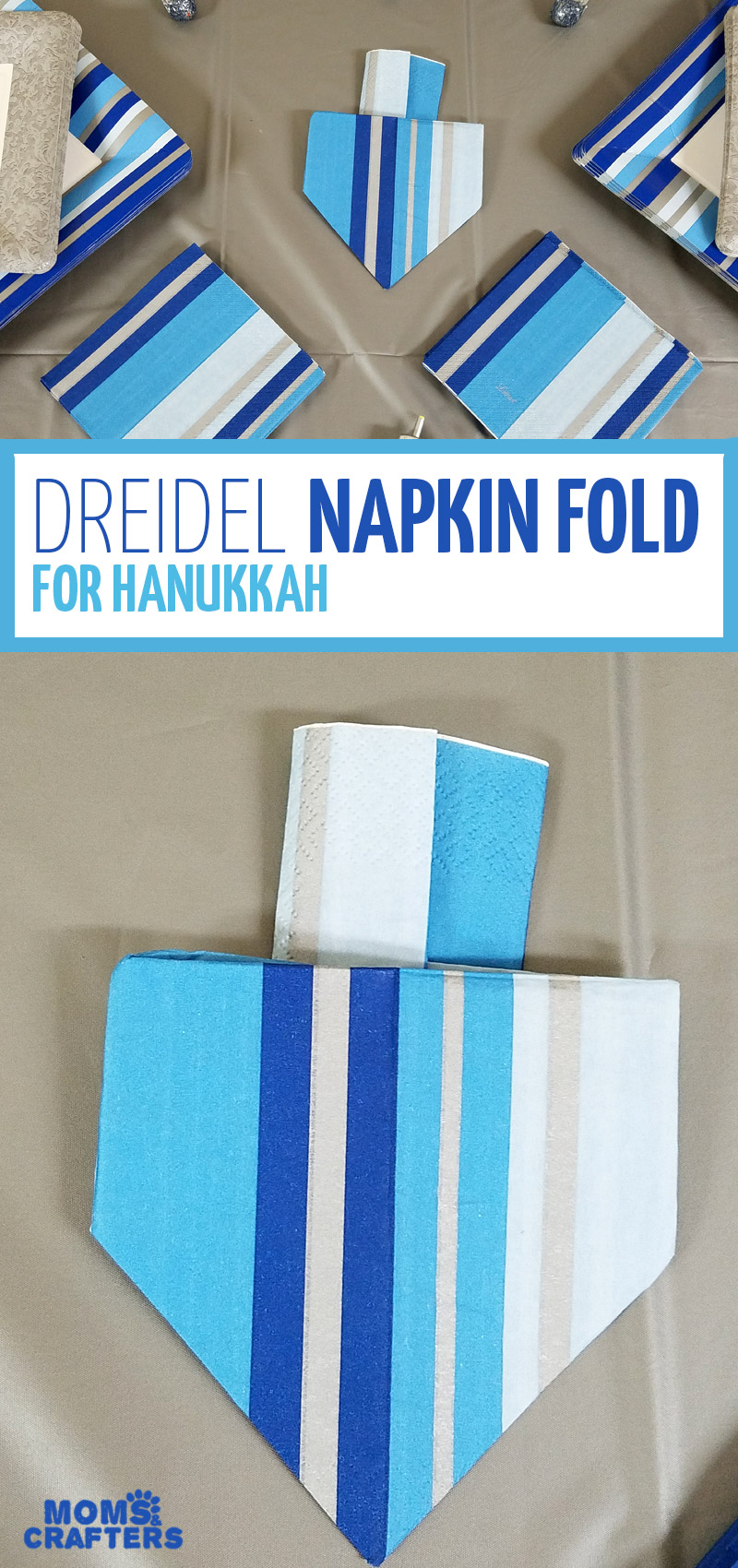 I apologize that it took me so long to get to this dreidel napkin fold tutorial – I have the flu and yesterday I couldn't even look at a screen to watch a movie, no less to work! But today thank G-d the fever is down and although I swore I'm relaxing all day, I'm gonna get to that after this… 😉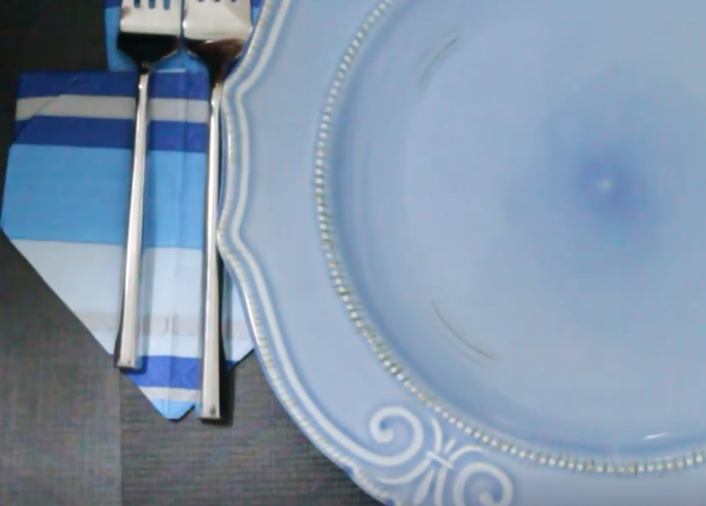 The story behind the Dreidel napkin fold:
I was prepping for our chanukah party when I created the Dreidel napkin fold on a whim. I decided to record a quick video as I had my setup in place for my glitter bombed dreidels video (which was definitely more planned than this one!!) and for my clay dreidels that I made.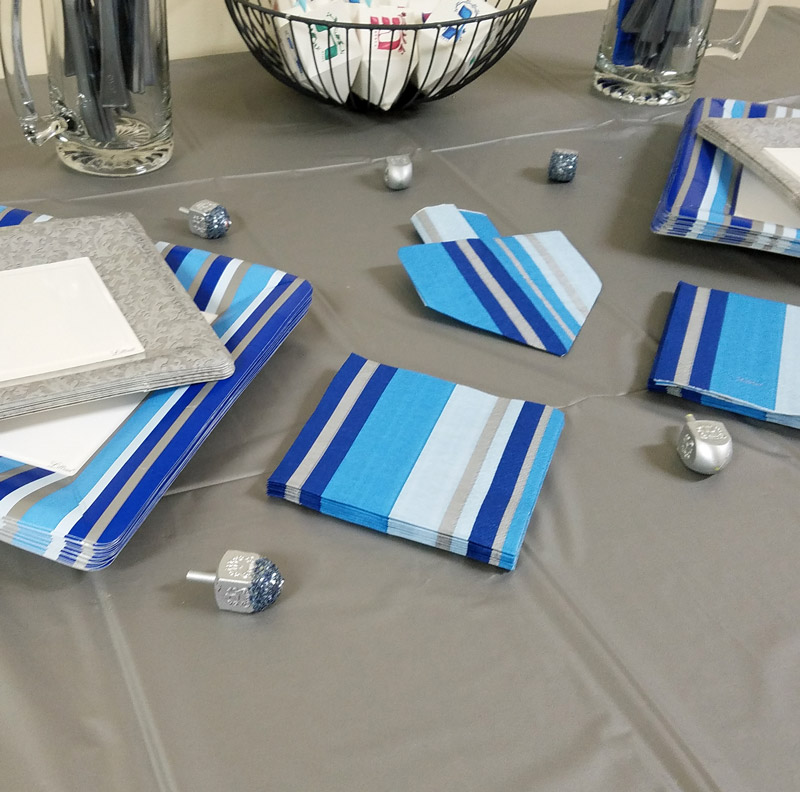 I posted it, went to my parents for the weekend, and when I came back I saw that it had exploded! Now, I hadn't really planned on creating a blog post for it until next year (I tend to plan seasonal content a year in advance, as I was definitely decorating my dreidels the night before Chanukah!!) But since it "took off" and people are asking, I'm writing it regardless.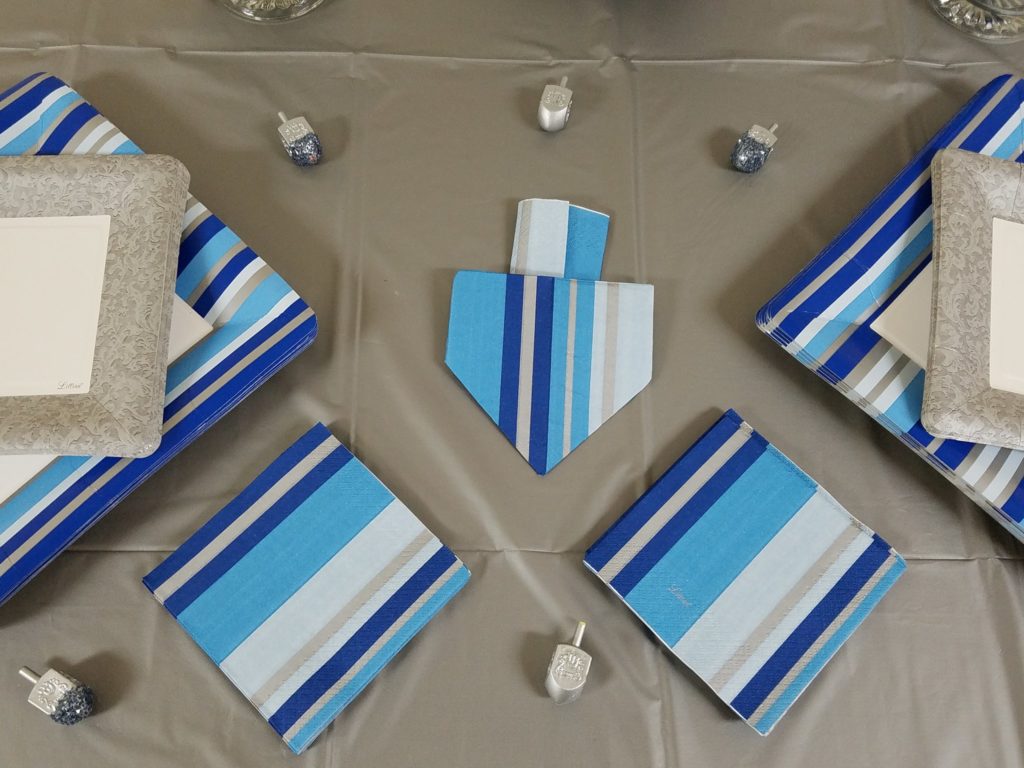 So, now, I'll apologize to you that the photos aren't beautiful – as I hadn't planned it, don't have the energy to recreate it and take photos, so I just had to screenshot from the video… I hope you enjoy regardless!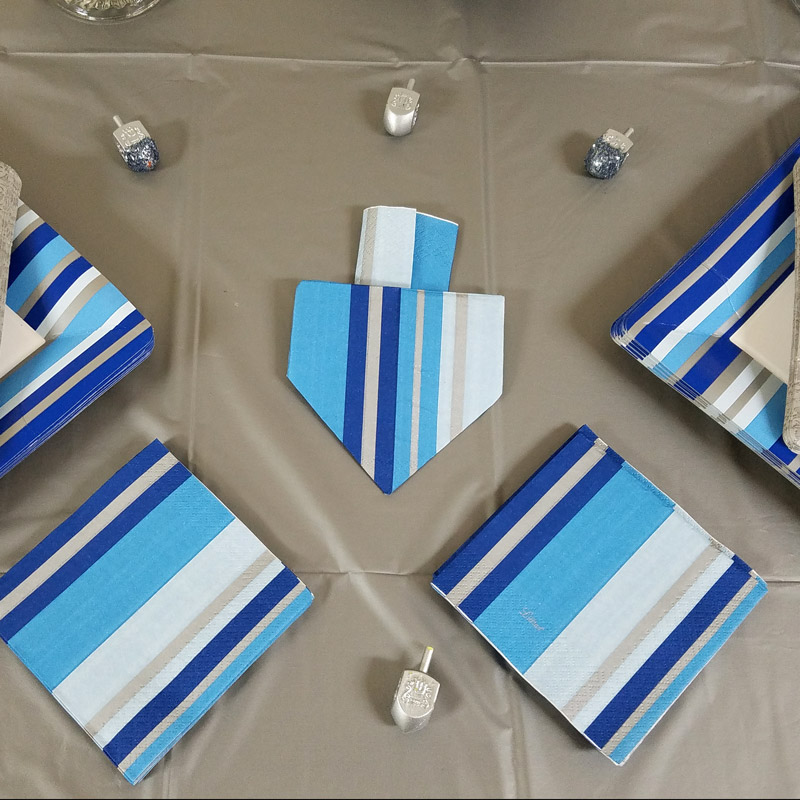 For those of you looking at the whole table setting: the dishes are second hand so I can't point you to the exact product, but the flatware we just got from Target (and yes, I am in love. Much less expensive than higher end versions of this style.)
These are the napkins I used for this dreidel napkin fold, and for our actual Hanukkah party, I paired it with the matching large plates, contrasting silver small plates, a silver table cloth, and disposable silver flatware.
My friend tried this dreidel napkin fold it in her Chanukah tablescape and it worked out great with fabric napkins on individual place settings too.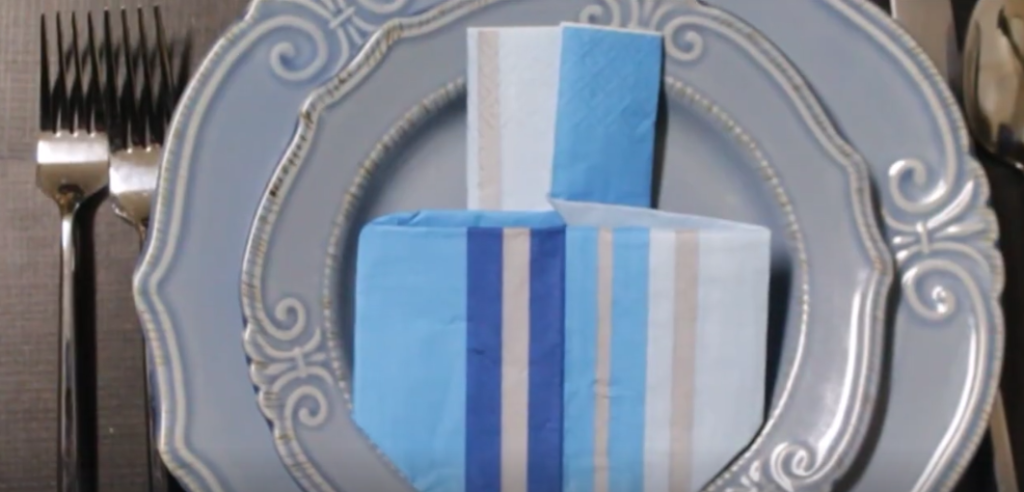 How to do the Dreidel Napkin Fold:
WATCH THE VIDEO:
1. Open up your napkin and flip it to the reverse side.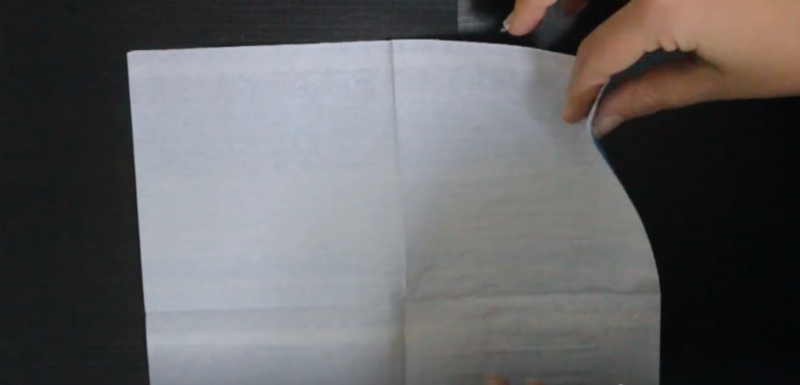 2. Fold the corners up to the centerfold.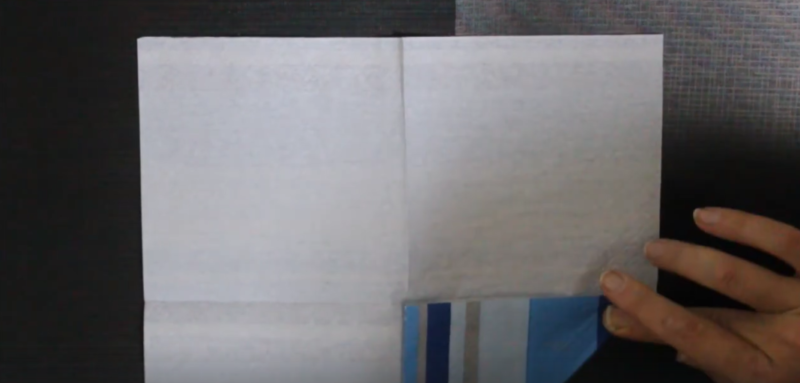 Do this on both sides. Press the fold flat.
3. Fold both sides inward to the center fold.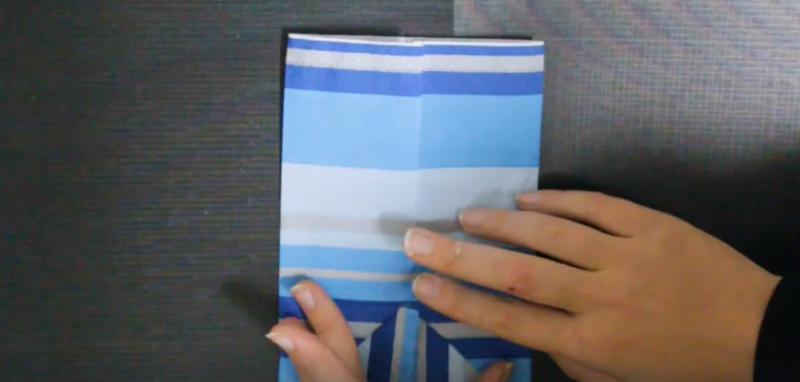 4. Fold the top half down so that it meets the bottom point.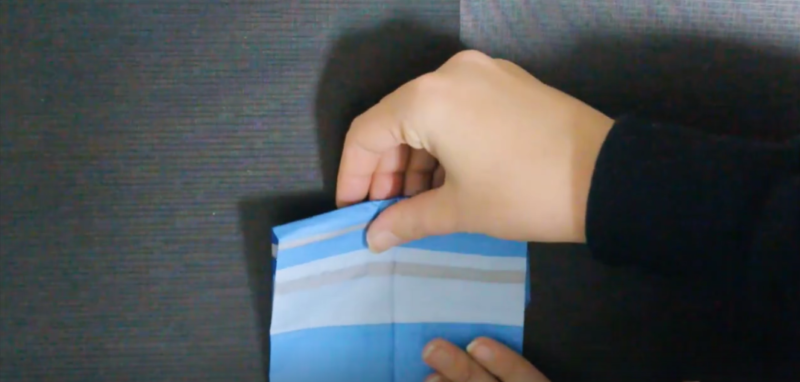 5. Now fold it back up halfway. Your fold whould be about halfway up the straight part – not including the "triangle" at the bottom that was formed in step 2.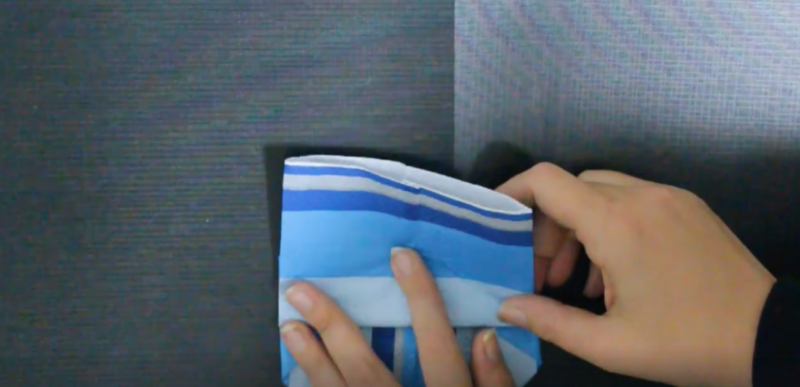 6. This is the slightly tricky part – if you're not following along, you can just scroll back up to the video at the top of this page. Lift up your top "flap" and fold a triangle into the corner. How deep you make this is up to you – just make it look nice, like a dreidel. About halfway to the center would work.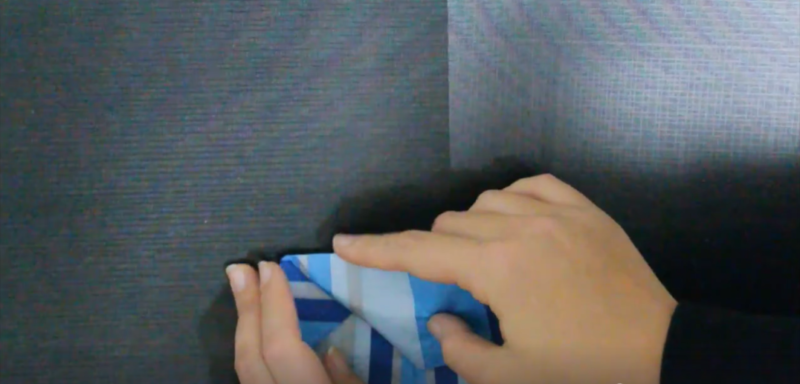 7. Fold up the top flap so that the triangle in the previous step is creased into the corner. Fold it flat along that vertical line.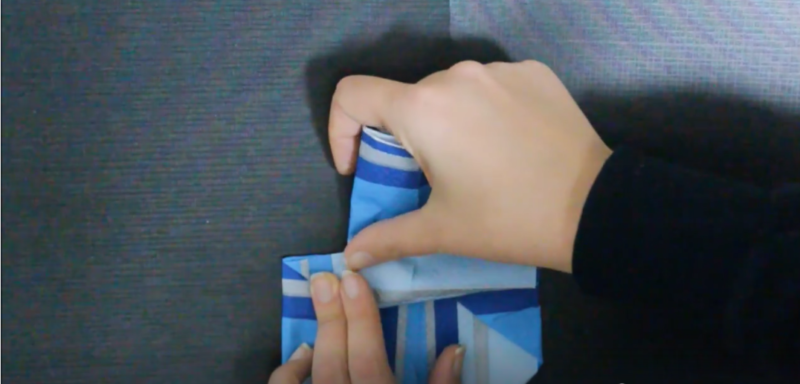 Do this on both sides. Make sure all our creases are tight and secure.
Flip it over and set that table!!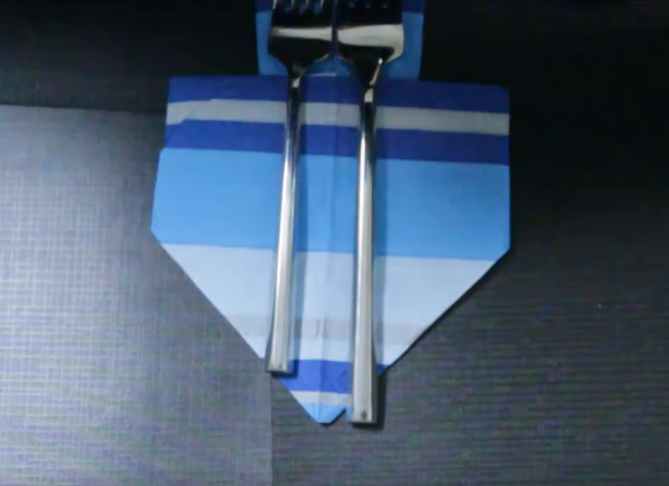 On that note, wishing you all a Happy Hanukkah and Chanukah Sameach!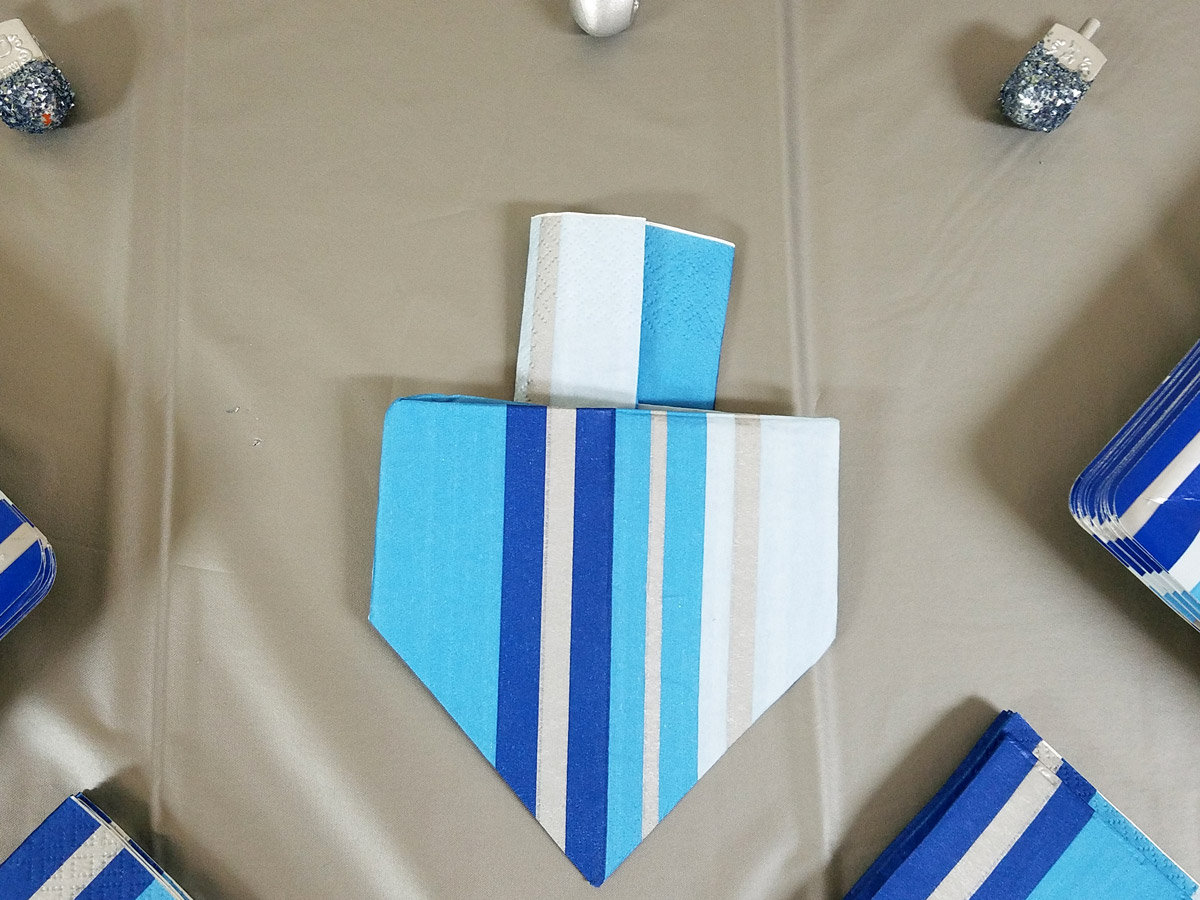 New! Get the Hanukkah coloring page packet! You can find it in my Etsy shop, or on Gumroad, or purchase it here:
This post was originally published December 2016