Ready to find that perfect for your old boy birthday gift? These carefully selected ideas are tested by a very discerning child. You can also refer to my best birthday gifts for a 3 year old boy for more ideas! This post contains affiliate links. Many toys in this list were received free of charge to help facilitate this post, however they were carefully chosen by me and my boys based on online demos, reviews, and our experiences.
---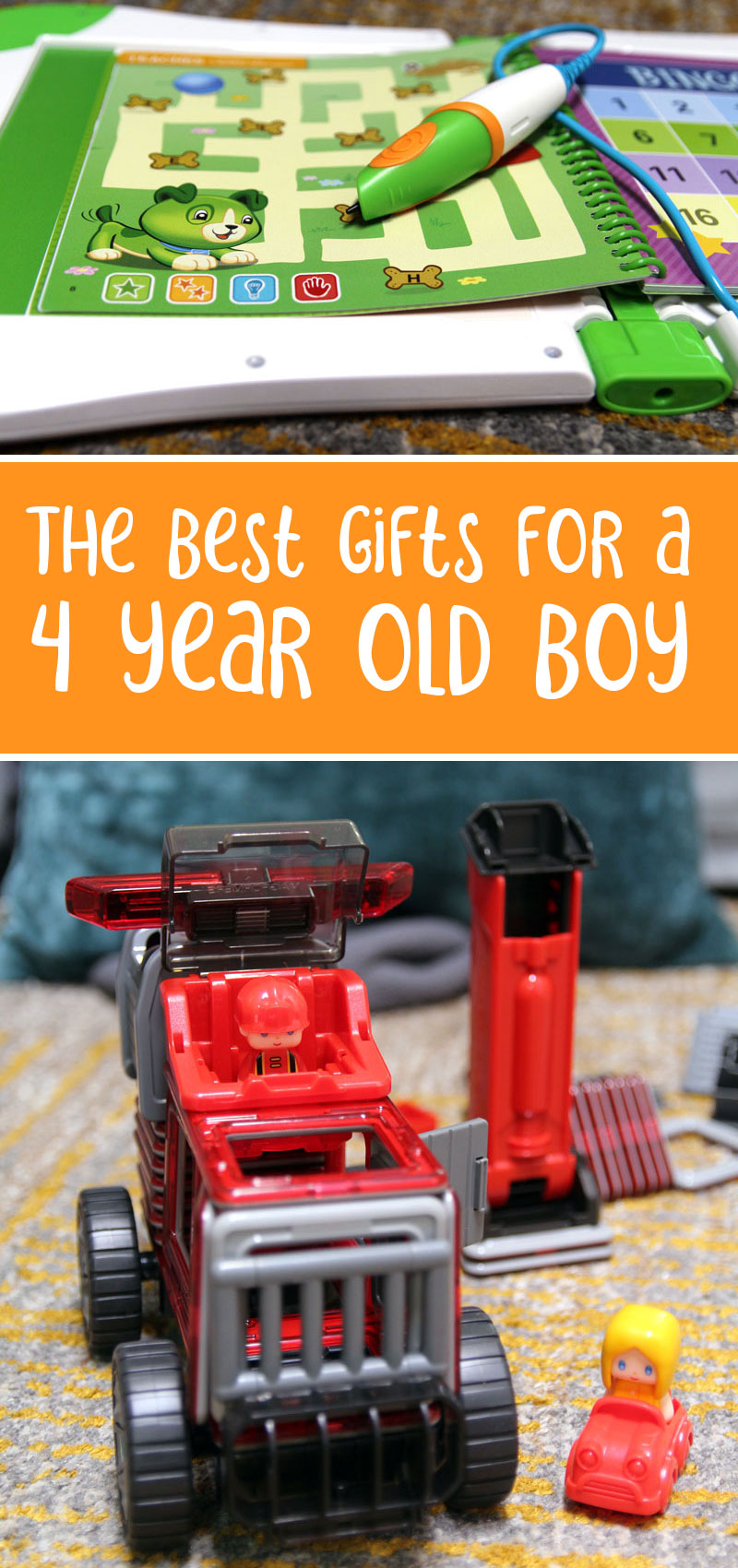 Holiday season is here and while this post is designed to help you find the perfect holiday gifts, I've made sure to keep it "evergreen" so that you can also find amazing four year old boy birthday gift solutions!
These gifts were carefully tested by a very special four year old boy (OK, I'm biased.)
Y helped choose which items we might test and put in. He has strong opinions and shares them freely.
Table of contents:
Of course, the four year old birthday gift ideas in this list are fantastic for girls too and many are great for three and five year olds too! My goal is to really zoom in on what works for us, to help you find what might work for you. So you won't find hot pink glitter and unicorns here, but if your son, or the boy you're buying for, goes for that, go for it!
Focus on the child's interest to find what's best.
Tips for finding the best four year old boy birthday gift ideas
I always encourage parents and caregivers to focus on the child's interests. It's the best way to give gifts, because what other parents swear by might be totally boring for your child.
My two boys are polar opposites and even when they play with the same toys, they play differently. M dismantles his toy cars. Y scoots all over the house, dramatizes it. M builds his LEGO sets and then rebuilds it. Y will need help building, have a vision and want me to help him fulfill it – and then whoop and scoot all over the house, dramatizing his creation.
That's okay. Kids play according to their personalities and interests.
These four year old boy birthday gift ideas are designed to appeal to these personalities.
Ask – what kind of play do you want to encourage? Imaginative play? Active play? Creative play?
Kids with more active streaks tend to enjoy imaginative toys, such as character play sets, cars and trucks… They play act, run around the house, etc.
Those with a bit more tinkering, take-apart personalities tend to enjoy the building toys more.
Do they prefer active play – or is that something you want to encourage? Do they have bigger sensory needs? Are they creatives who need that kind of stimulation?
Four Year Old Boy Birthday Gift Ideas for each kid
I've summarized these ideas into three main categories, but of course each one is different. Take these as starters and run with them.
For kids who love dramatic play
Imaginative and active kids tend to love character play sets. They can either be based on their favorite TV show, or more interest-based. Y loves creatures and vehicles, and these two were huge scores.
Gifting tip: Many play sets are compatible with each other. You can get more out of it by gifting one as a large gift, and then providing add-ons (such as additional animals, action figures, etc) as stocking stuffers, reward chart prizes, etc.
Schleich Farm World – Vet Visit to the Farm:
From mini splints to an adorable "vet case", Y loves healing these animals. It's less of an active play toy, and more imaginative play for him. This Schleich play set has gorgeous detail and a solid build, complete with large, strong wheels and parts that open and close.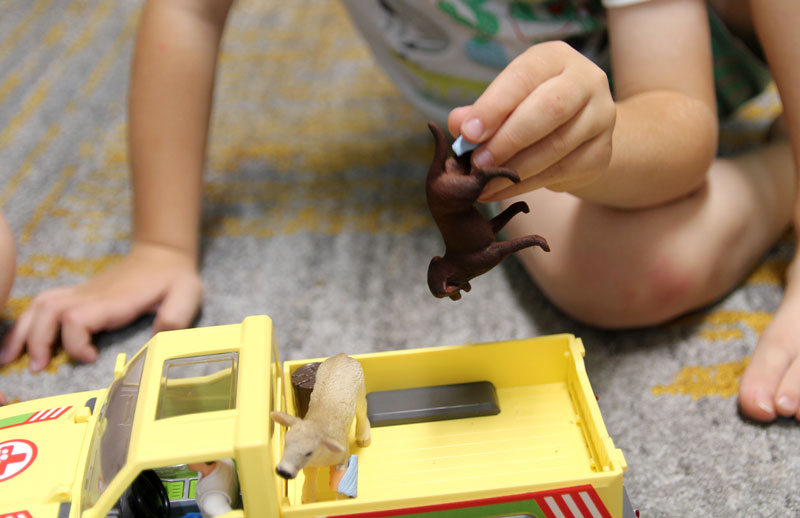 Y works his toys hard, and I found the vehicle to be much better built and sturdier than similar types of play sets. We combine play with this with our huge bin of play animals and figures, making it a fantastic "add-on" for an already robust toy collection. It definitely includes what you need – so even if you don't have lots of toy animals, this is a great starter.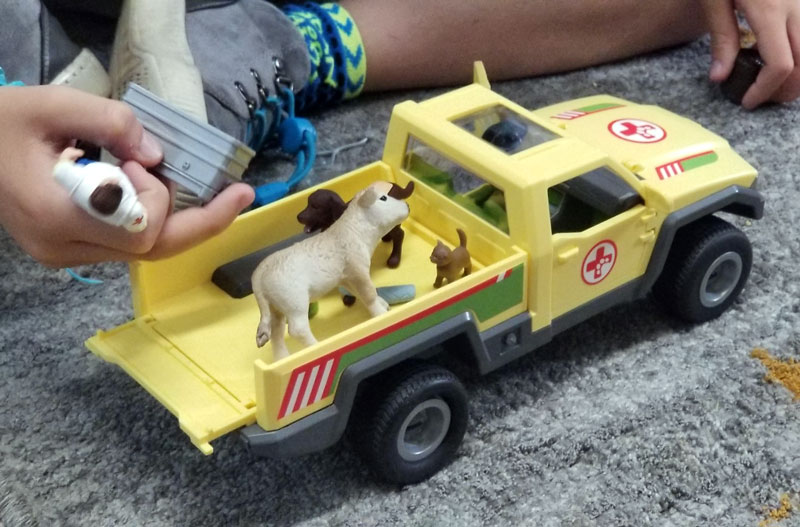 If your little one loves toy animals, has a sensitive soul, or enjoys pretend, this play set is a hit!
Ricky Zoom play sets and figures:
Ricky Zoom is a new-ish show that both boys love but Y is totally obsessed with! Ricky, the main character, is a red rescue bike, making his toy line a hybrid of action figure and vehicle fun. These toys totally appeal to Y's imaginative side AND his active side, and when he refuses to do something he needs to do, we grab one of the Ricky figures and "Ricky zoom to go put that in the laundry!" It actually works (for now).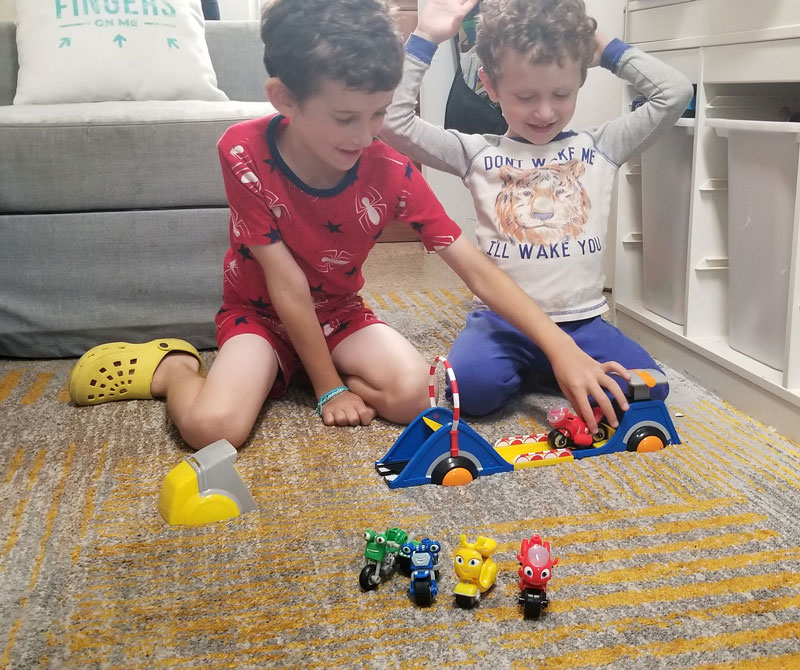 Once again, the quality is absolutely fantastic – sturdy toys that hold out when you dump them in the big toy box.
Here are some favorite specific sets: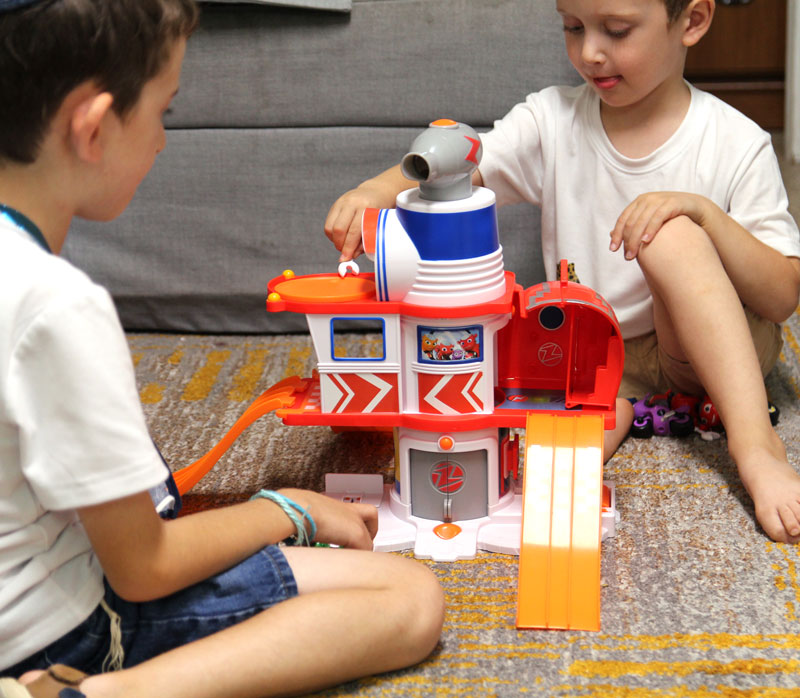 The ultimate way to start a kid's Ricky Zoom collection, the multi-level interactive play house includes slides, sounds, a lookout telescope, rotating rescue pod , vehicle maintenance, a launcher, and Y's favorite: an elevator. It comes with two characters: Ricky and his sister, Toot.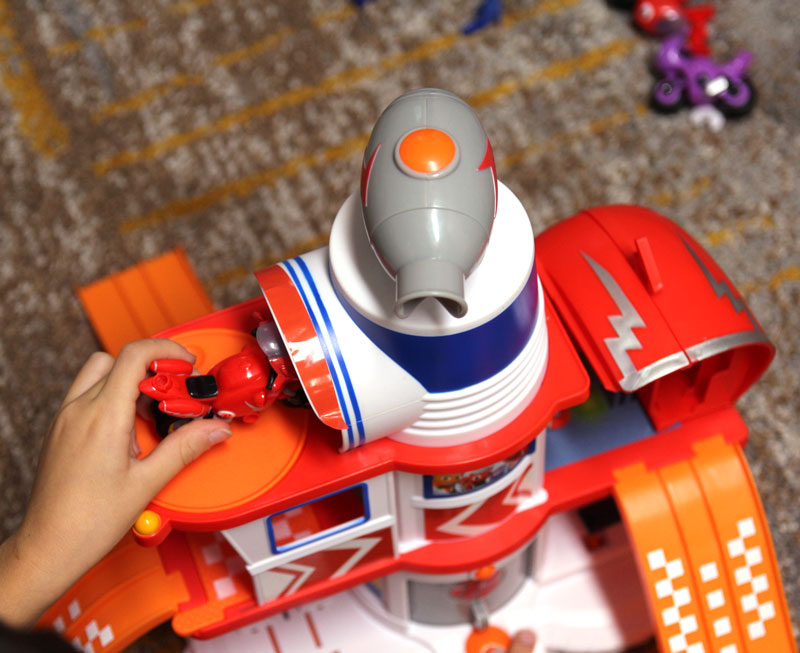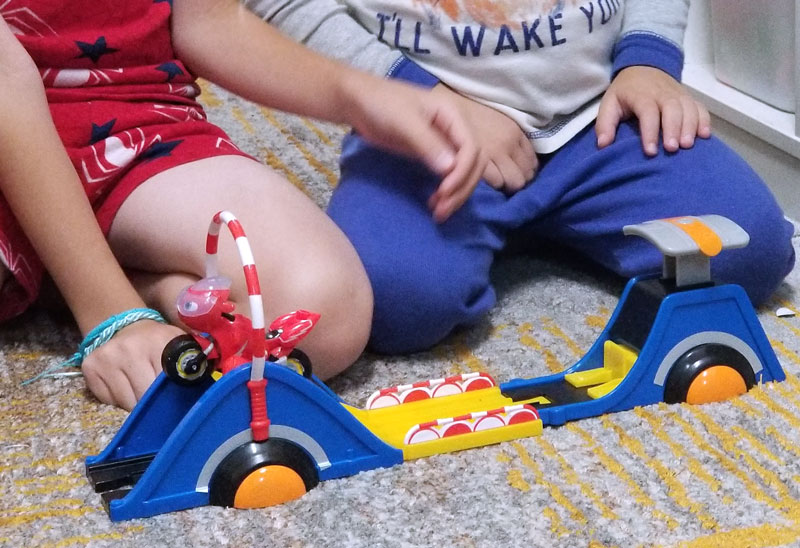 Launch Ricky and see if he can hit the target and release the badges! I was surprised to see how long the boys played with such a small, compact toy. It comes with Ricky and two accessories that attach to Ricky. The ramp is adjustable. Yes, you're sneaking a teensy bit of STEM into your kids' play. No batteries required.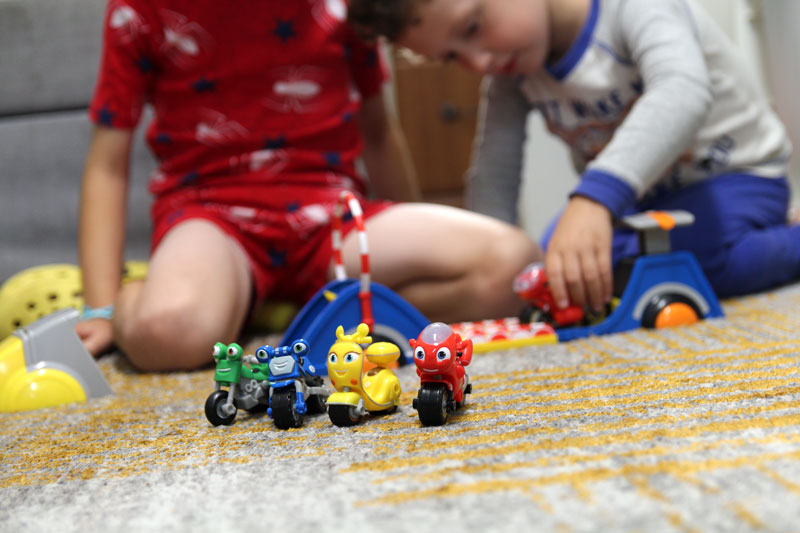 Playable on their own as well, the 3 inch action figure two packs are compatible with the two toys I shared above. They are great stocking stuffers or incentives, but make fantastic gifts on their own as well.
For kids who love building & creative toys
Creativity comes in many forms. I love to address this need in toys that keep things open-ended but introduce something to start with. Many of these do have an imaginative or active component to them, which may be why Y loved them so much.
Tip: piece count is a biggie with building toys, but they are typically compatible with each other. Expand sets your child loved last year with new sets that can be combined. This encourages kids to come up with their own designs and builds.
Magformers Amazing Rescue Set:
My boys were obsessed with the construction set from this line – but they kept fighting over the special pieces! So it was time to expand. The Rescue set focuses on fire rescue builds and includes 50 pieces: 24 magnetic and 26 accessories. The accessories are some of their favorite parts to build with.
As usual, they are compatible with other sets as well. Magformers are one of our "always out" toys (we keep them in open IKEA bins among the toys the kids always have available, as opposed to those we store in the toy closet and take out one at a time). Adding sets like these to our stash give the kids endless hours of play value.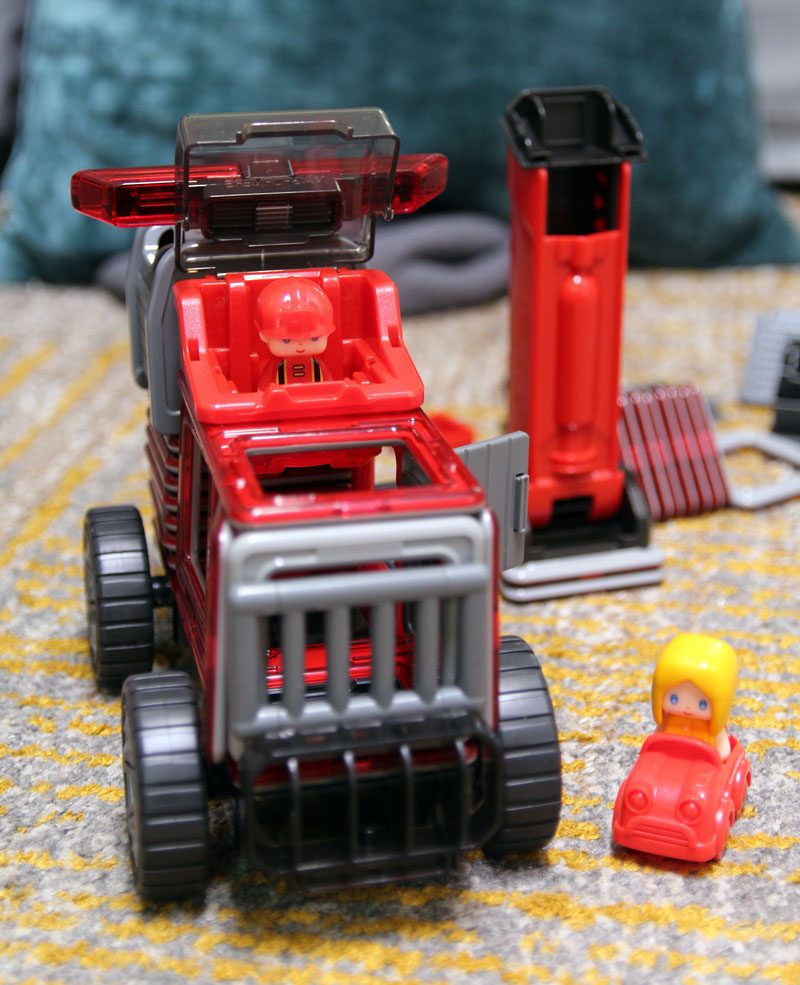 The Amazing Rescue Set helps supplement Y's need for dramatic play, with a fun STEM toy. Kids can build over 50 builds with this one set, or make up their own.
Oaxis myFirst Voice Microphone and Portable Karaoke Speaker:
It's a speaker, it's a microphone, and combine the two for some Karaoke fun! The adorable cat face keeps things modern but makes it adorable for kids. It's available in pink or blue and really easy for kids to learn to use.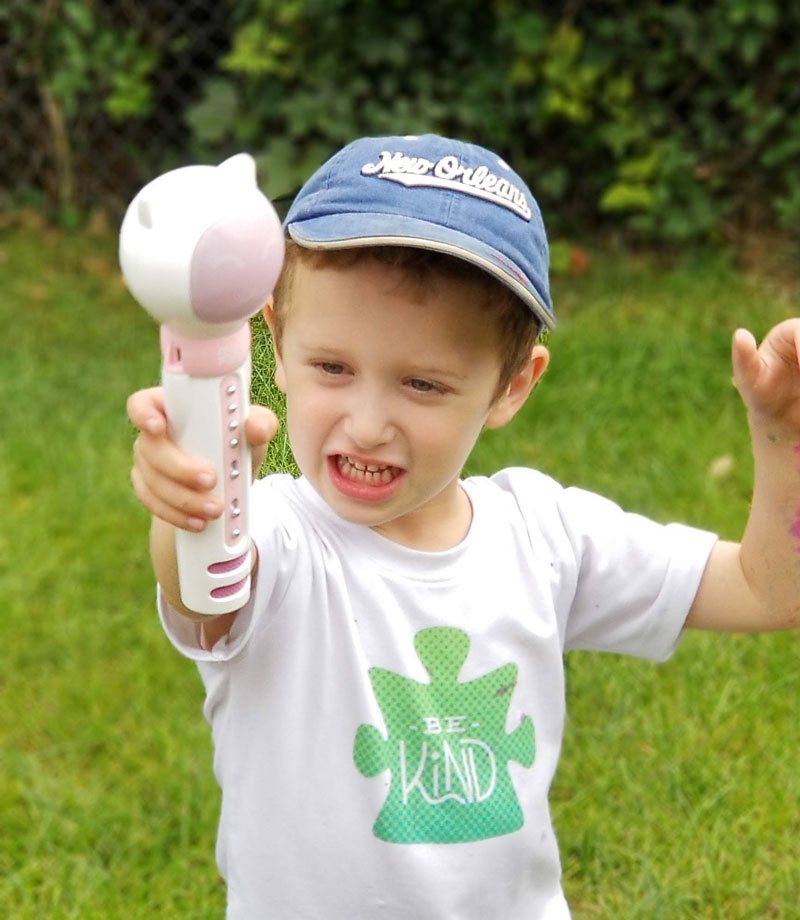 Both boys love music and a little bit of musical fun keeps them active as well. It's the perfect accessories for dance parties. You can put an SD card loaded with sing-alongs in the built in slot, connect it to a headphone jack, or use the bluetooth connectivity. You can also send your kids to a separate room to play with it if you have a headache – it's exciting enough that that trick works (ask me how I know!)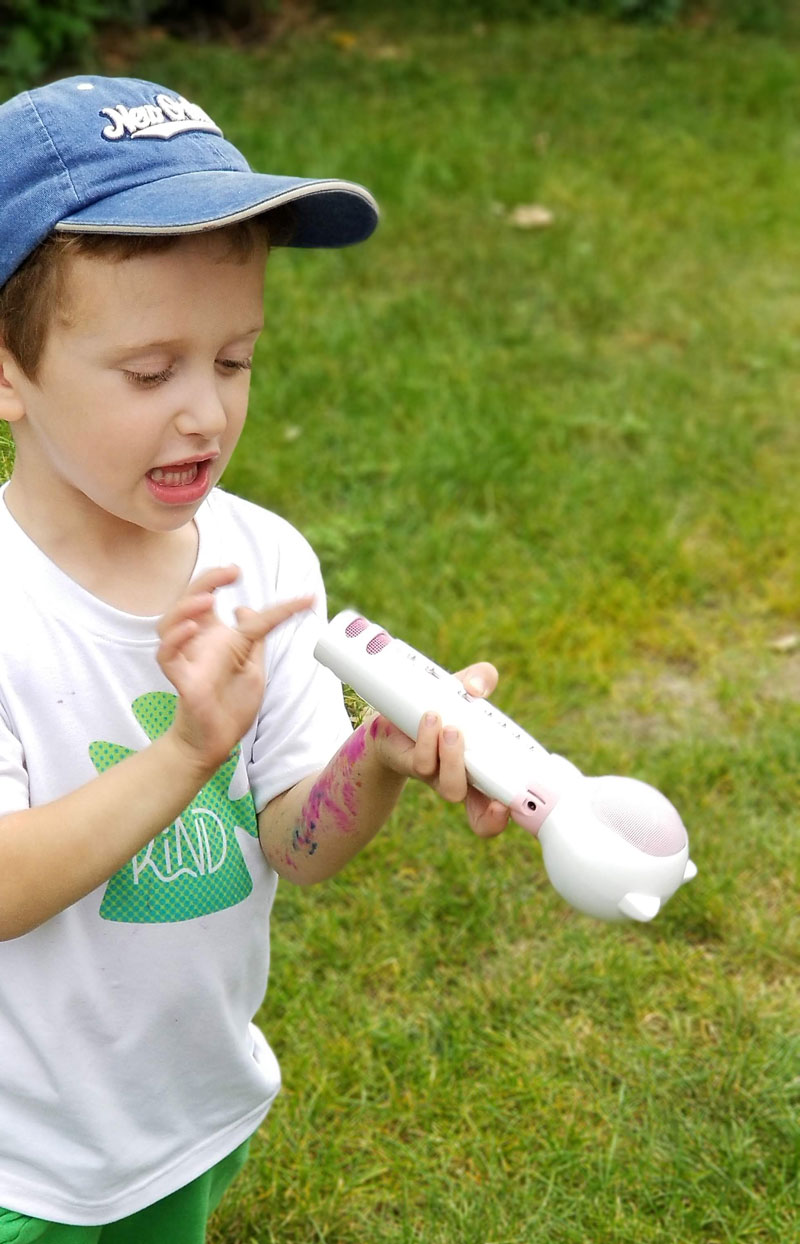 Art and craft supplies are one of the best gifts – they entertain, inspire, and are used in a very engaging manner. They tend to be less clutter, more productive. And even the basics can make amazing gifts!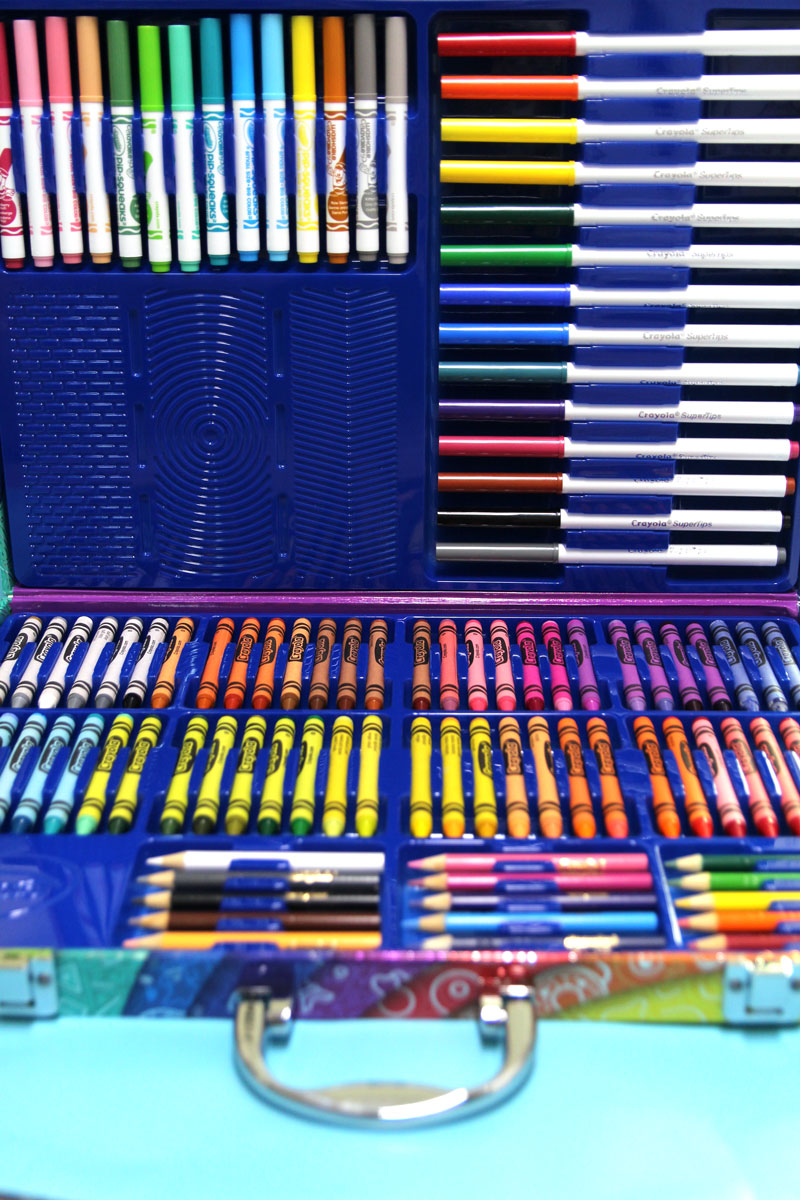 We have always been fans of Crayola's art sets, ever since a relative got them for my boys. The new Imagination Art Set includes a huge stash of Crayola's high quality and most popular art supplies including:
14 Super Tips markers
15 short colored pencils
14 Pip Squeaks markers (like regular markers but smaller)
56 Crayons
Paper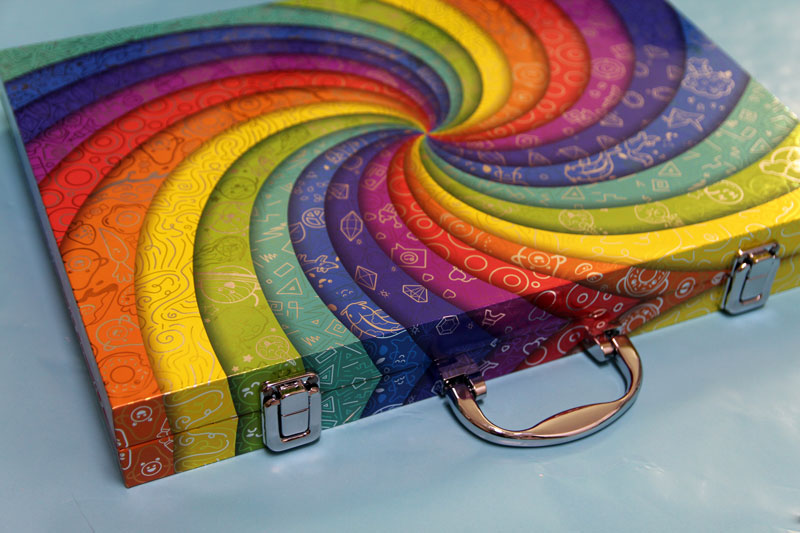 The new set also has built in texture plates so that kids can experiment with that. It comes in a very sturdy case with a handle and latches. My boys pull it out any time they are working on a project and I may even borrow the markers occasionally to do some "crayoligraphy"… At age four, your child may be ready to move beyond scribbles and explore different media. This is the perfect gift for that, and as much as he cares for his set, that's how much it'll grow with him.
Learning & educational four year old boy birthday gift ideas
Preschoolers learn through play, so even if your four year old boy birthday gift is purely educational, if there's play involved, kids will thrive! Some of the absolute best gifts are highly educational and will light up that little dude's face. And you can never go wrong wth a new book!
Banana Panda Figure It Out Space Puzzle:
Y's latest obsession is puzzles. He literally had a meltdown at my parents' house when he learned that they don't have any kid puzzles… Developmentally, they offer all sorts of benefits for preschoolers, including building hand-eye coordination, patience, problem-solving, shape recognition, and more.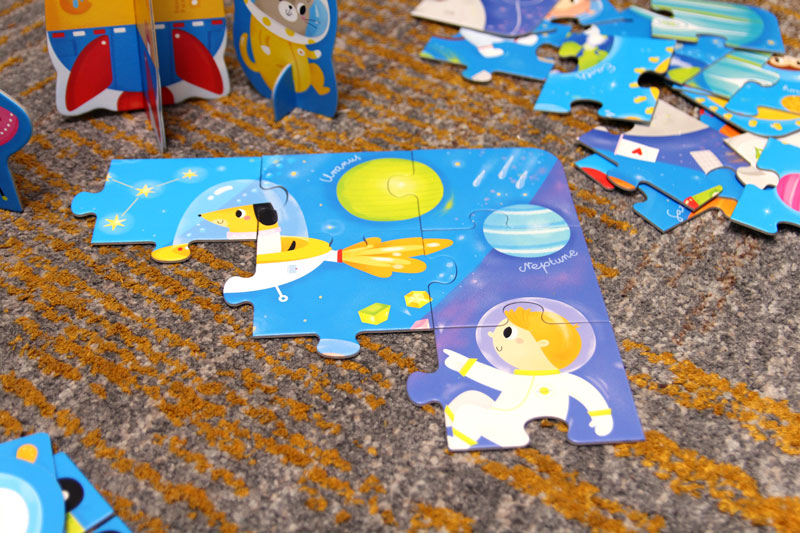 This new puzzle from Banana Panda is really cool because it also has space figures that are easy for little hands to assemble. Since Y is keen on dramatic play, it extends the play of the puzzle, has a unique twist, and really inspires him. Did I mention he's a little obsessed with outer space too? They have this concept in other themes too.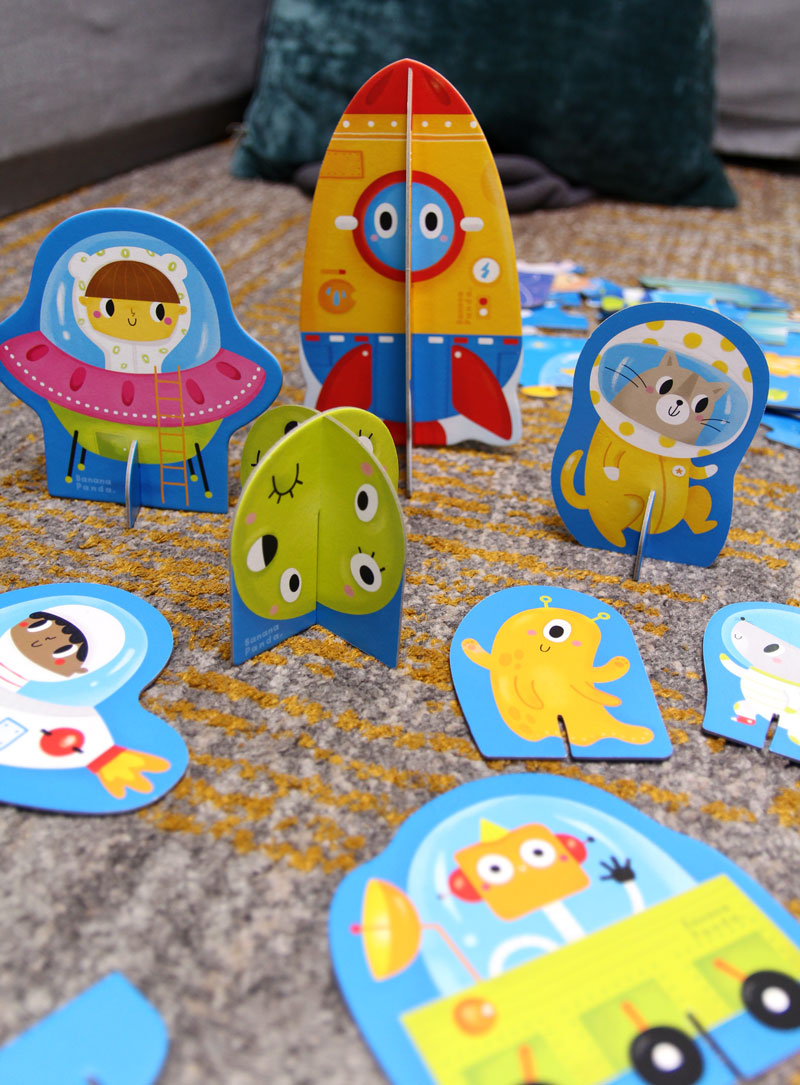 LeapFrog's LeapStart Preschool Success:
LeapFrog's LeapStart series is a standard for a reason and the Preschool Success starter bundle is affordable and fun! This interactive system includes a base/case with an attached stylus (your kid won't lose it!) It also has two starter books full of interactive, engaging games and activities to build basic skills, with "touch-and-talk" pages.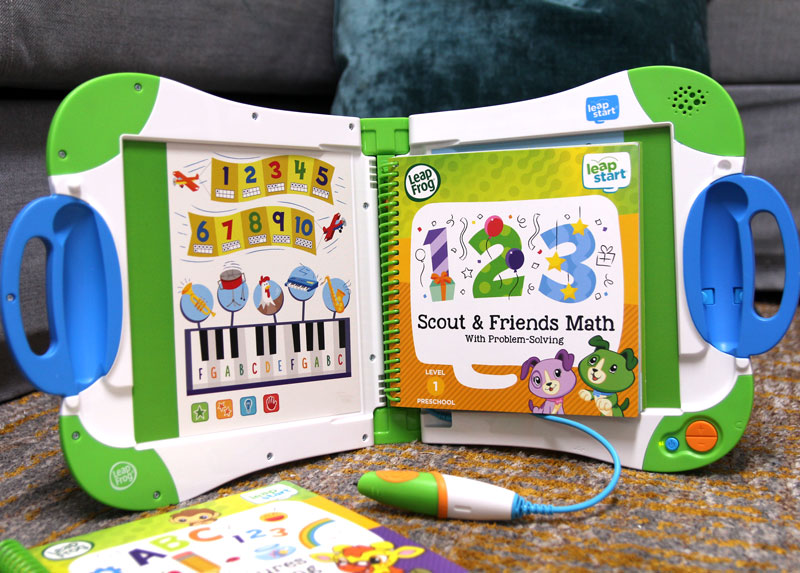 Kids simply need to tap the page with the stylus in the various spots to learn alphabet, numbers, and more. The activities have multi-level approaches, the activities can be repeated many times. Y is always asking for more alphabet based activities and sometimes I can't keep up. If you have a child like Y who likes to be prepared and learn new things, this is a perfect gift! Even if your child isn't as "ambitious", they'll think it's a fun electronic toy and learn "by mistake".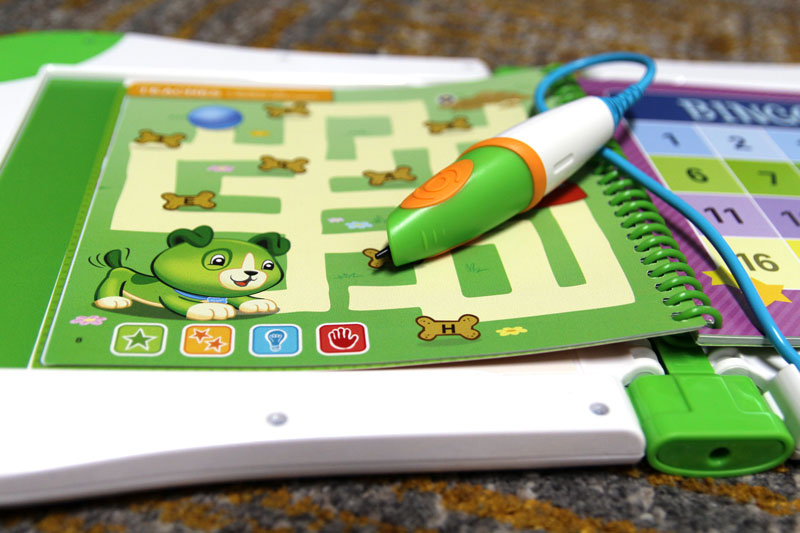 It's also an expandable system – you can gift more books on upcoming occasions (I registered for a few for when the baby comes and the big brothers need a boost…)
Blue's Clues and You! Clue Into Words Interactive Book:
Another score from LeapFrog, this interactive book focuses on learning words. Y loves helping Josh find the clues by touching the images. The pages are touch-responsive – something our kids can relate to! It teaches new vocabulary, colors, word recognition, and other essential preschool skills.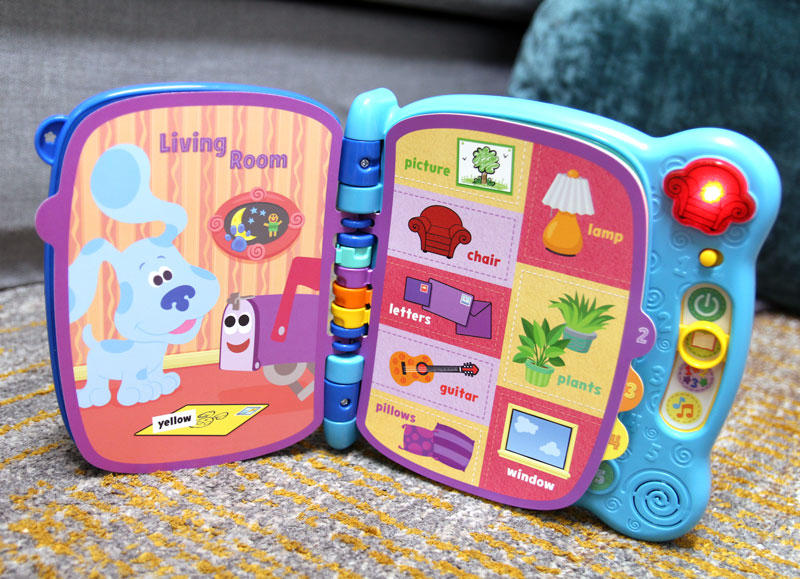 There are a few different play modes and pressing the chair will start a search-and-find game that is Y's favorite. And the best part? The voices are right out of your kids' favorite show!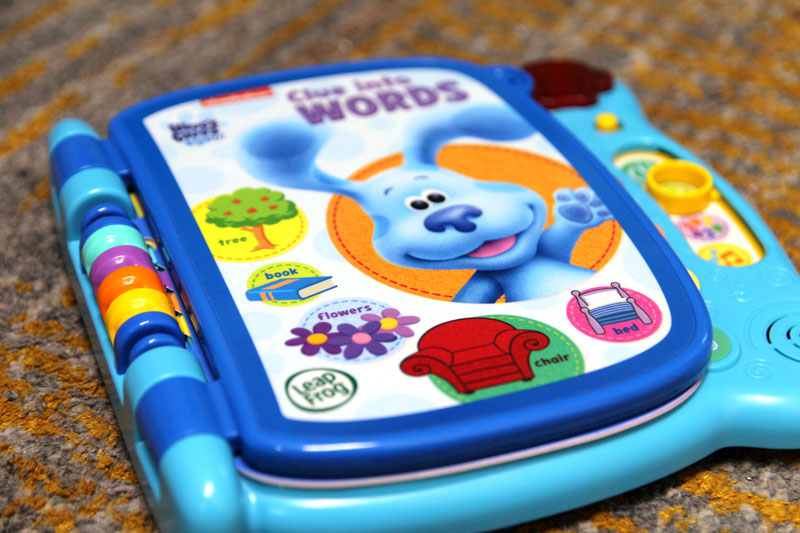 Quarto Kids Encyclopedia of Animals and Insects:
A few times a year, Quarto releases a new list of book recommendations called the STEAM Club. It's free and you can join here (you get bonus perks, like printable activities and videos, too). I like to choose my favorites to recommend in my gift guides.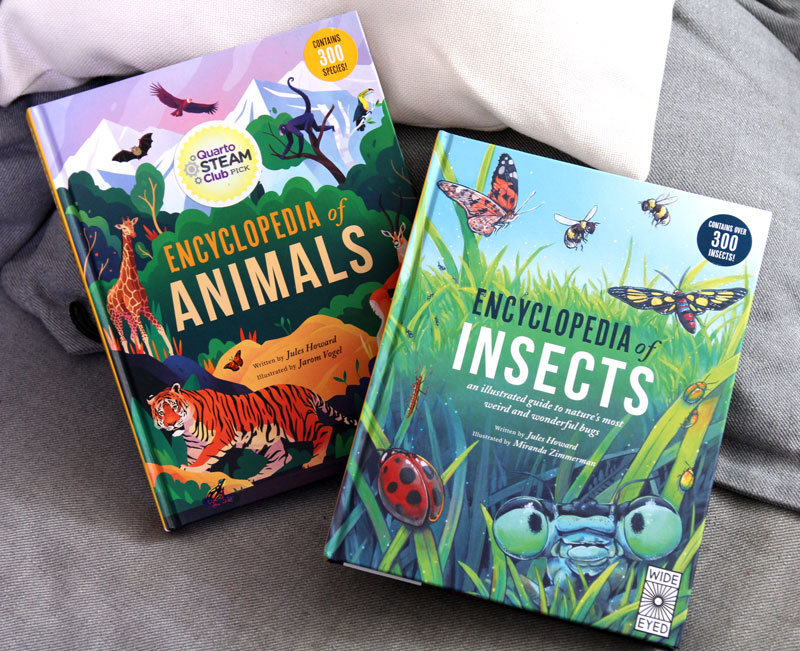 Two that Y absolutely love are the Encyclopedia of Animals and the Encyclopedia of Insects. While he can't quite read yet, he loves creatures, and enjoys exploring the beautiful illustrations, and asking what each animal is.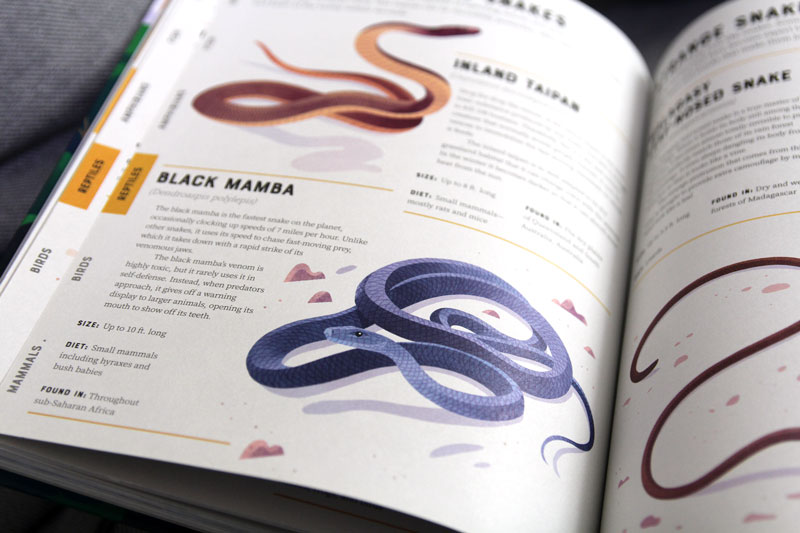 You can gift these together or separately.
A Number of Numbers by Allan Sanders: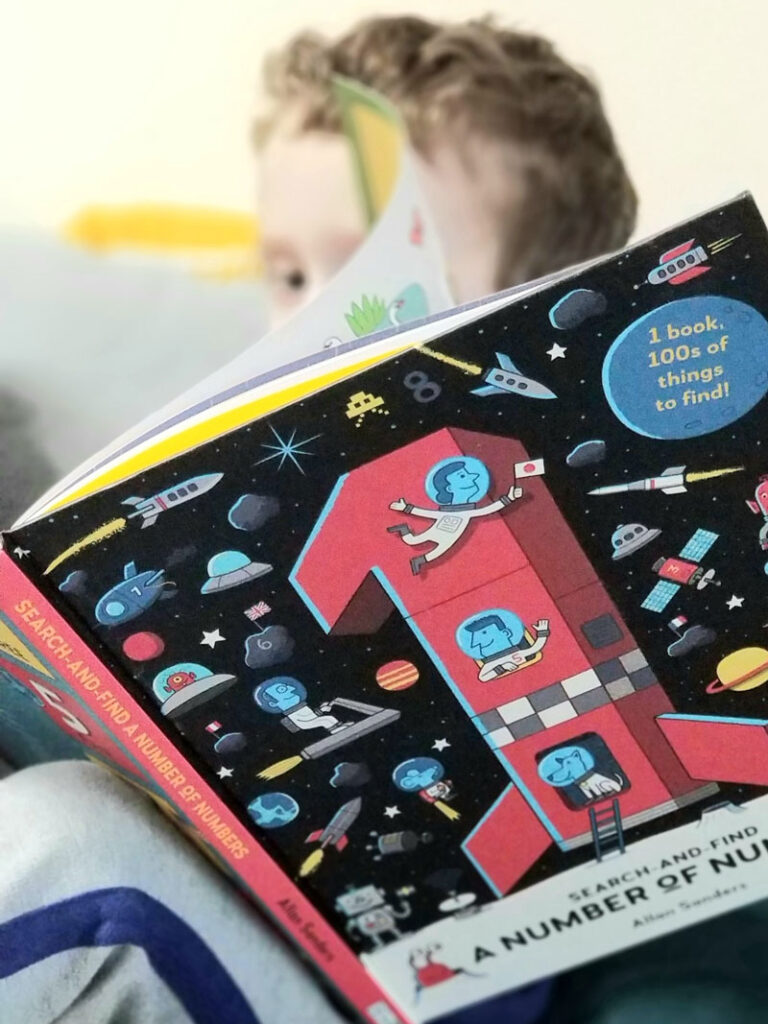 You can't have too many books! Another steam club pick, this one kept Y busy for hours! It's a new kind of "search of find" book that gives you hundreds of things for find for that number. For example, for number eight you need to find eight starfish, seahorses…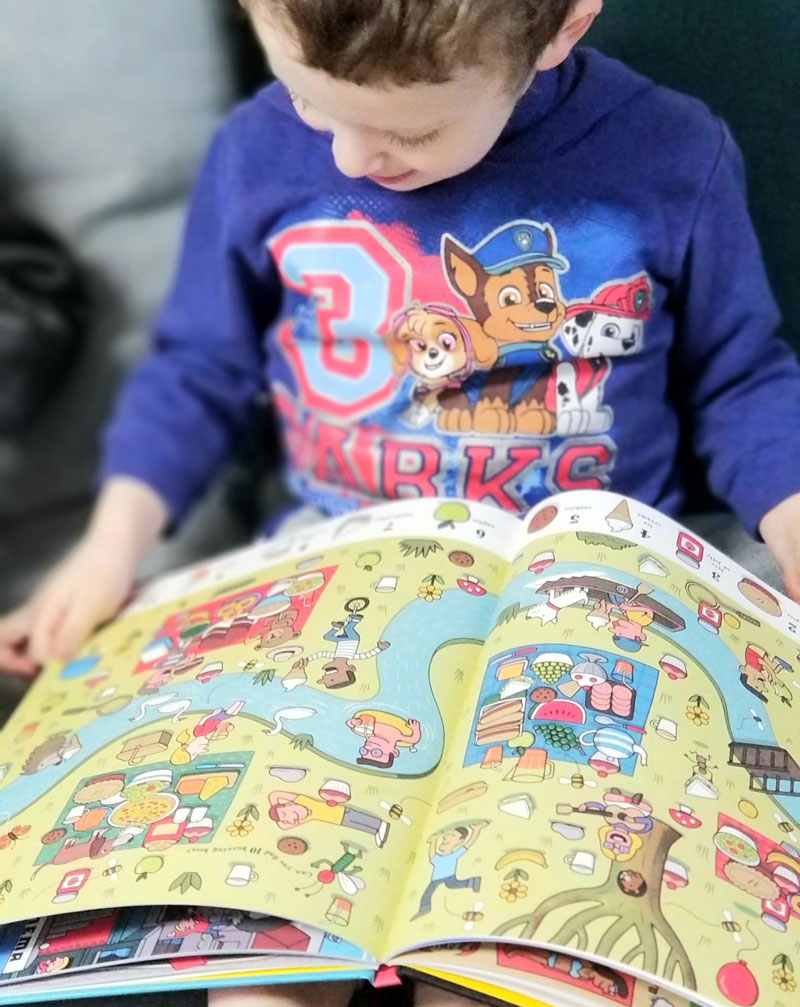 Got any four year old boy birthday gift ideas to add to the list? Comment below!
More Gift Ideas for everyone on your list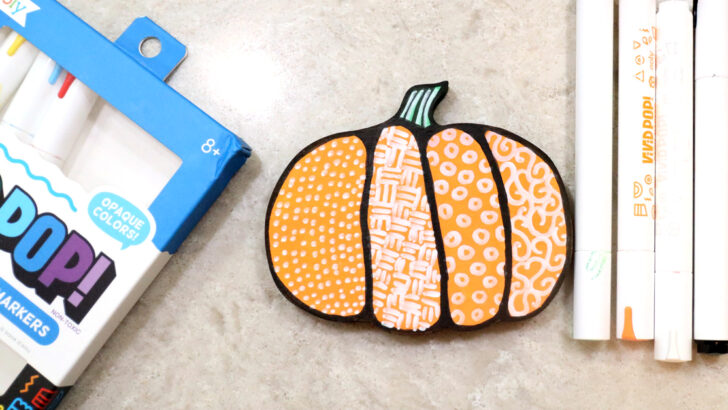 As a grown-up who loves to make stuff, I'm thrilled to share with you some of my favorite craft gift ideas for adutls! Also check …