Grab this free printable 2016 calendar, along with two to-do list templates that you can print as needed! They include a weekly to-do and a daily to-do. Pick which you want or print both!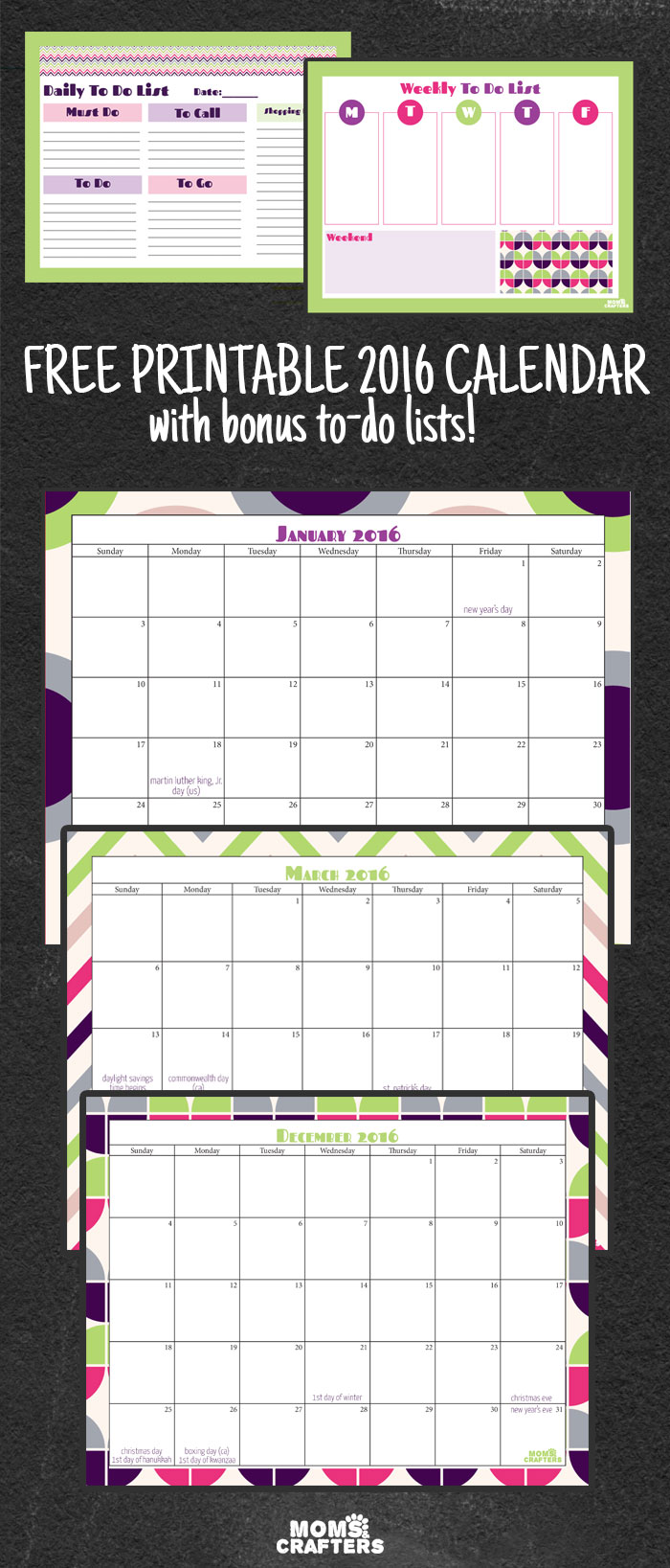 Last year, I created a calendar to download for free, and I really hoped to do that again this year.
But I honestly did not have the time (it is extremely time consuming…)
So… I hired it out!! I got another designer to create for you this calendar, added in some holidays and voila! I think next year, I'll try to design one on my own again, but for this year – here ya go!
PRINT YOUR FREE 2016 CALENDAR HERE!
Disclosure: this post contains affiliate links.
The boxes are big enough to mark down important events and dates. It also comes bundled with free weekly and daily to do lists that you can print separately as needed.
How to use this free printable 2016 calendar:
I personally like to print a month at a time (the entire calendar is bundled into one PDF, but in the printer settings you can always choose which pages to print – according to the number of the month). Tack it onto a fridge or bulletin board and keep track of the family's dates.
If you'd like to use it as a traditional calendar, you can punch it and use book rings to attach the pages. You can also slip it into a report cover, or slip them into sheet protectors and then use book rings to combine them.
Another option is to pop this free printable 2016 calendar into a clipboard, and to move the pages to the back as you finish. I might try that one this year.
PRINT YOUR FREE 2016 CALENDAR HERE!
I really and truly hope that you enjoy this free printable 2016 calendar! Please let me know what you think in the comments below!
If you are looking for a more full-fledged planner, you can try this amazing blog planner from Artsy Craftsy Mom that I'll be using this year. It's so inexpensive, and there is plenty of complex coloring to do as you brainstorm and "figure things out". It is definitely geared toward bloggers, with many pages for blog statistics, planning, and goal tracking.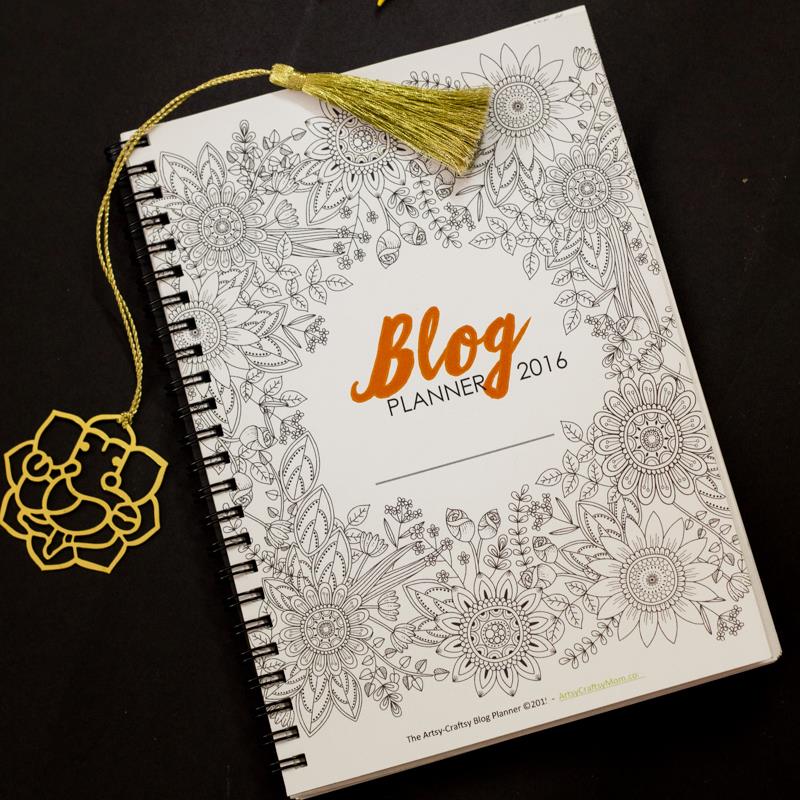 You can find more free printable calendars for 2016 in this amazing list by Lolly Jane.
Make sure to hit the share buttons to the left to share this with others! Everyone appreciates a good freebie. Have an amazing 2016 and beyond!