Has it been years since I last shared some mandalas here? I think I need a time out. I'm going to try to make things right here by offering you a single download with four free printable mandala coloring pages in one! Yep, that's one 4-page "mini ebook"that you can add to your collection of adult coloring pages. This post contains affiliate links.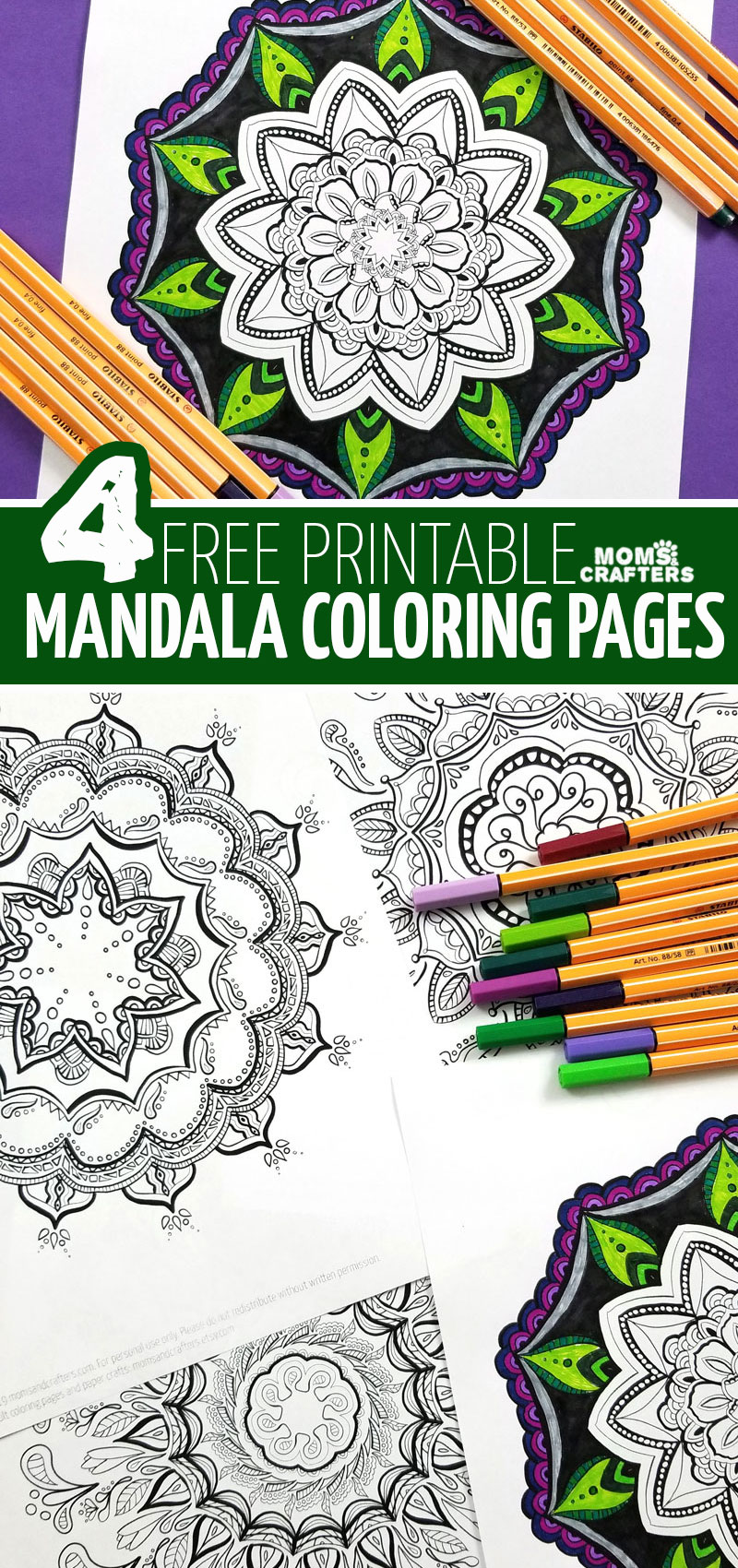 There's something about mandalas that make them one of my favorite relaxing coloring experiences.
Unlike more realistic pages that showcase actual real-life STUFF, mandalas can be colored mindlessly. Only I think they call it "mindfulness" but whatever.
Download it here:
To color these free printable mandala coloring pages, I used mostly Stabilo Point 88 pens, with Pen 68 in black to fill in some background.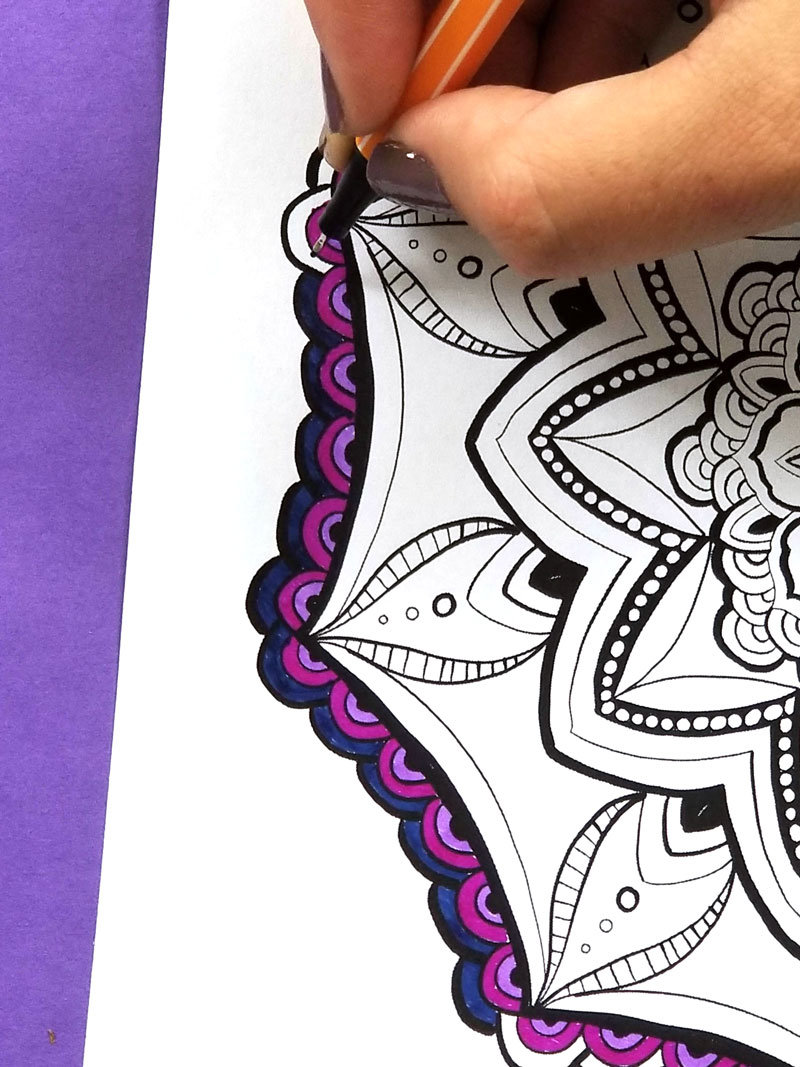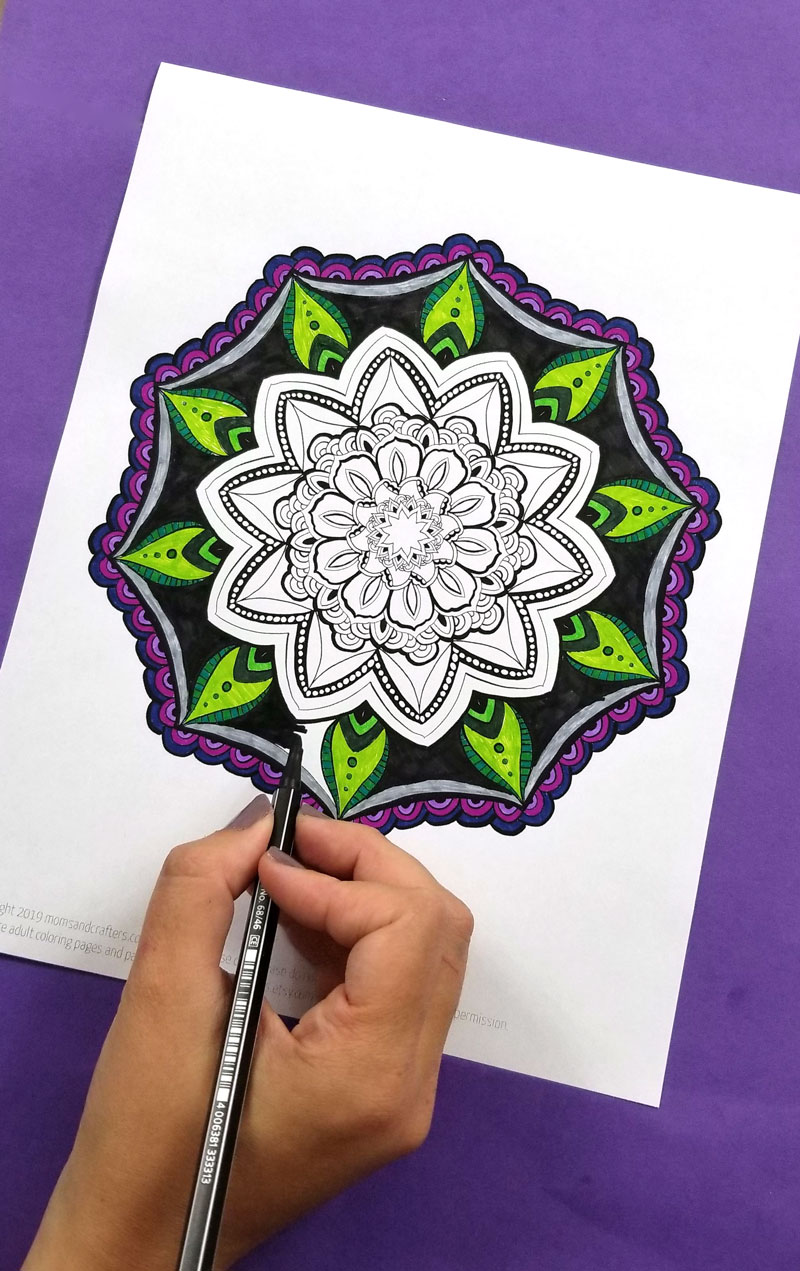 I first chose some color families and colored one section at a time, using different shades from the same family. No, I did not finish coloring it yet… it's sitting on my dining room table, waiting to be finished!
If/when I do, I'll definitely share it on Instagram.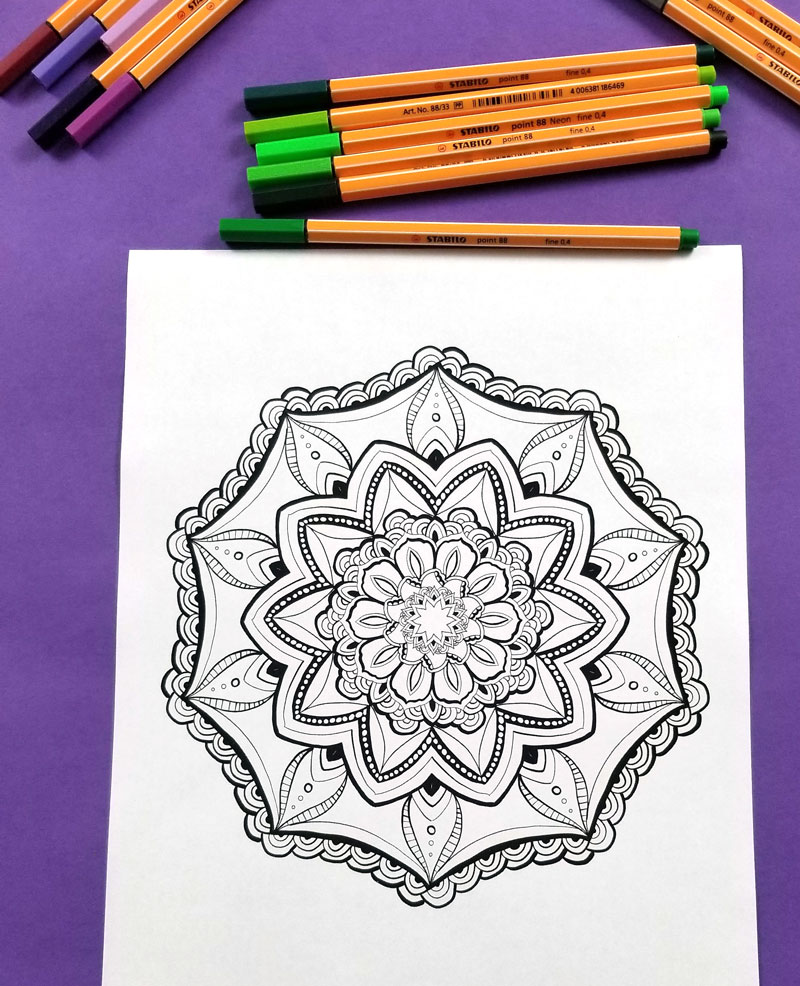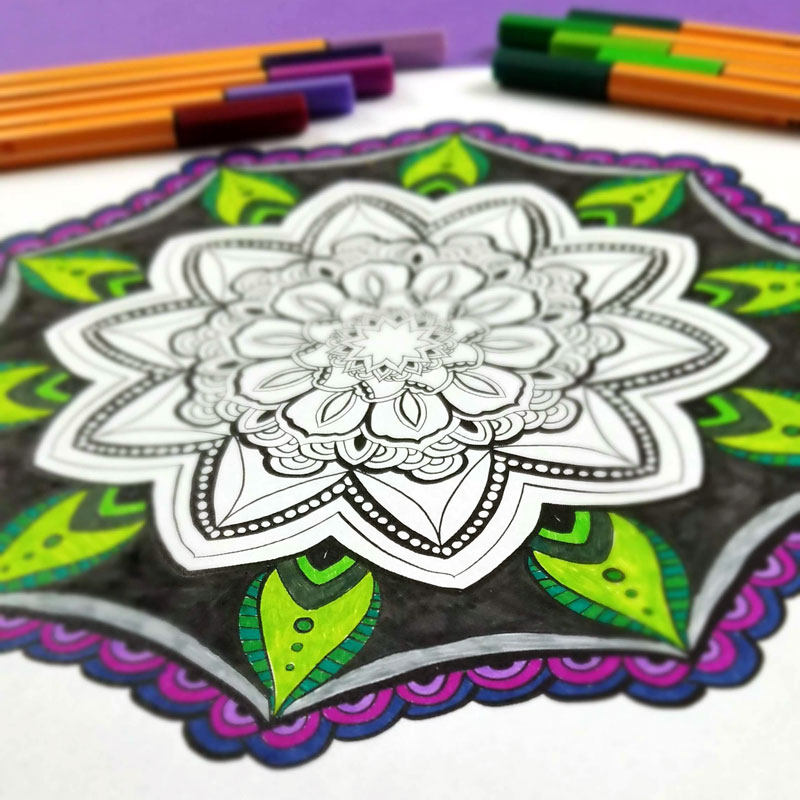 I hand-illustrated the free printable mandala coloring pages using my Surface Pro.
What does that mean and why do I "cheat" and use digital means to illustrate my coloring pages?
I used to do everything entirely by hand. To tell you that the process took longer is an understatement. Even more so, the results were inconsistent and sometimes I spent hours just trying to keep the quality while sharpening the scanned artwork.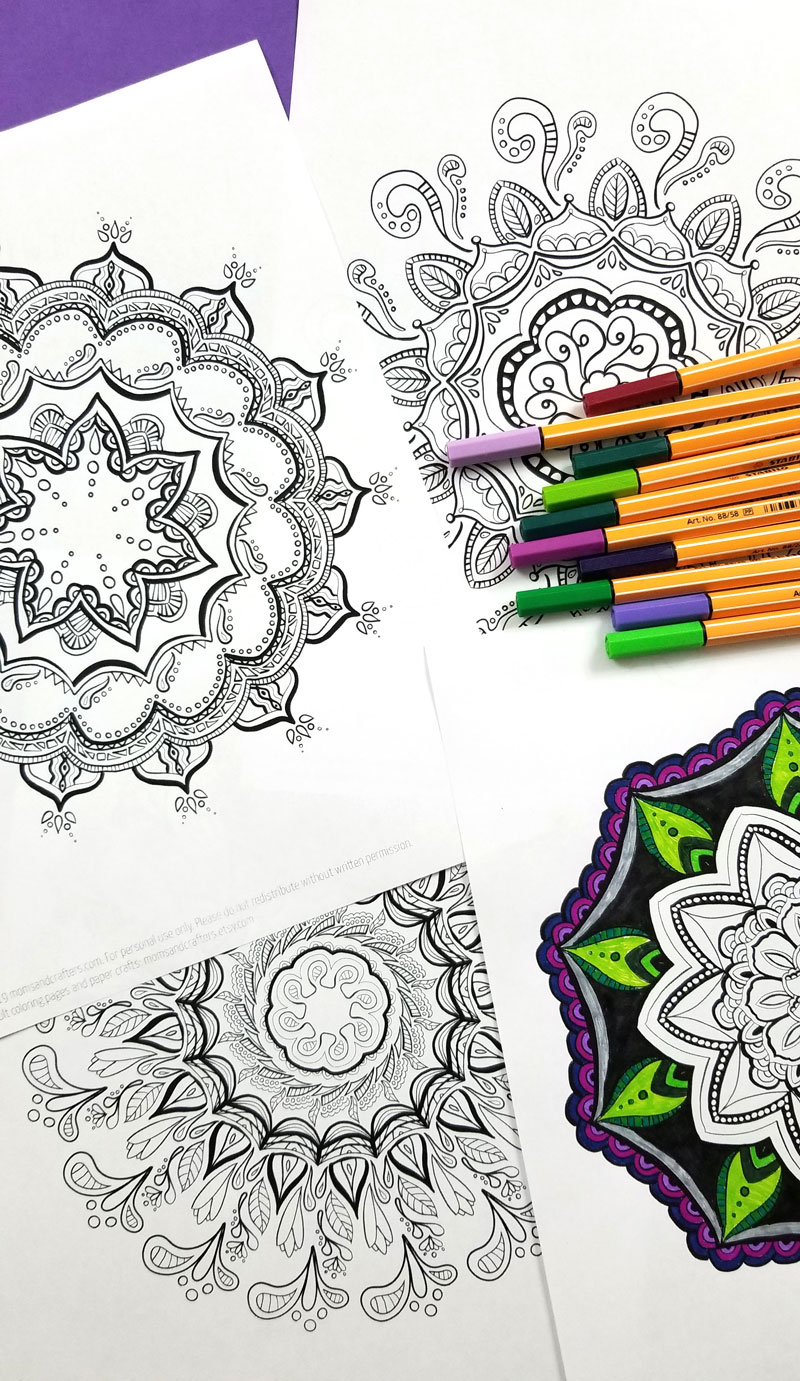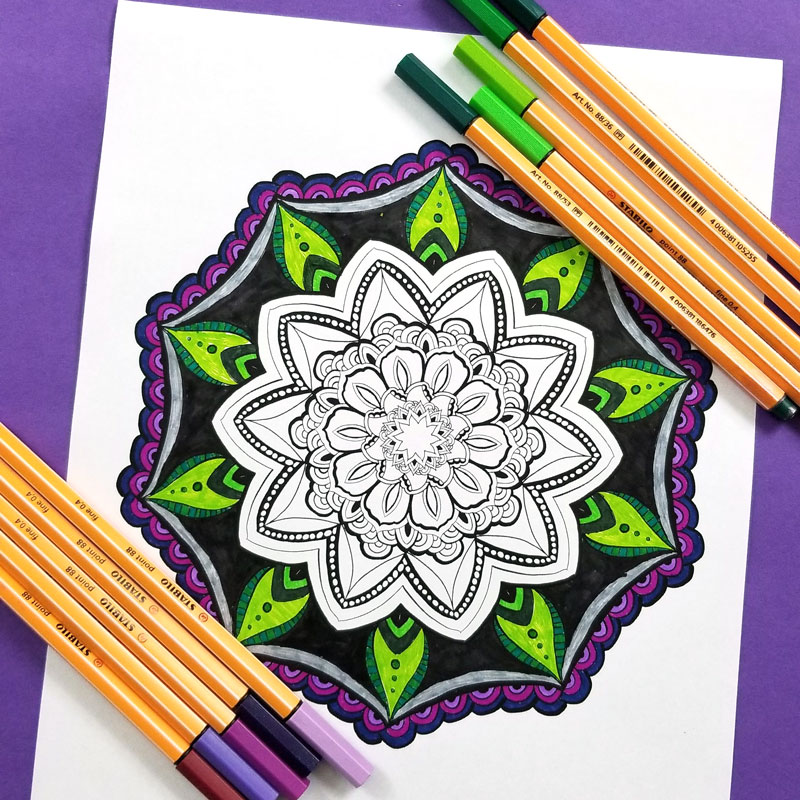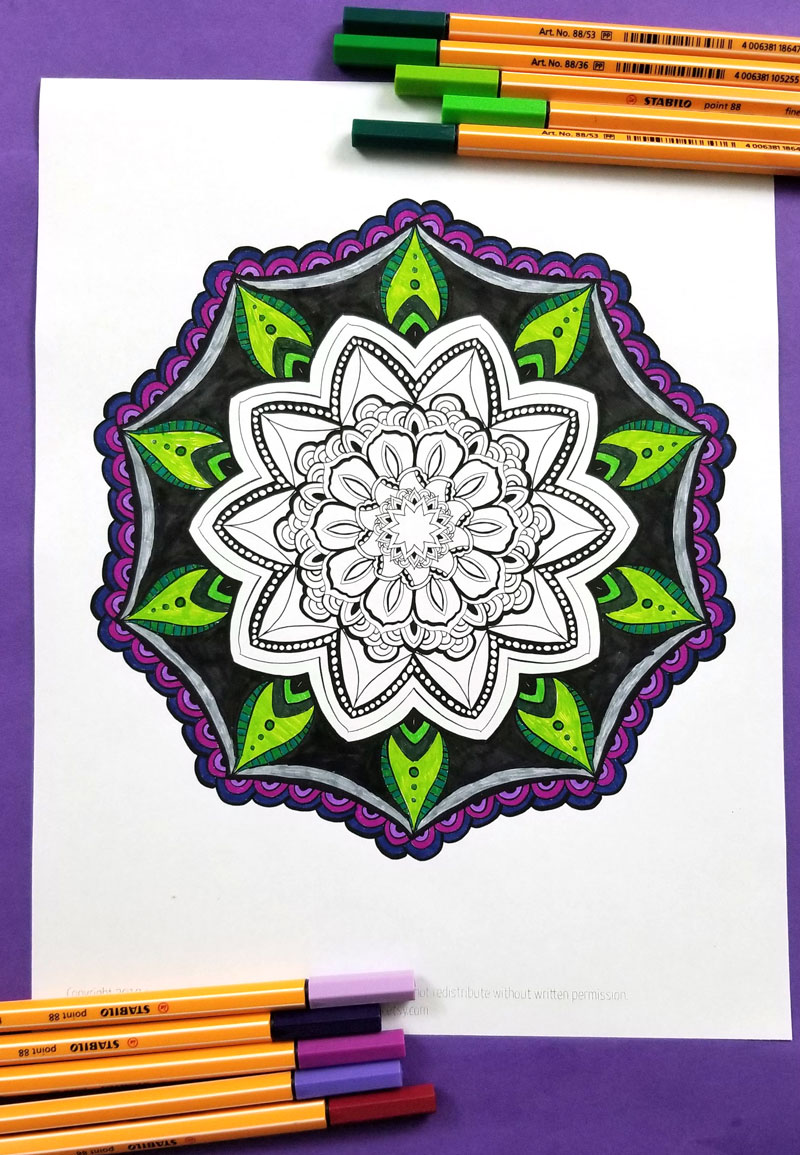 When I hand-illustrate onto my Surface, it means that I'm not using a computer-generated image. It's the same intricate doodles you're used to. Only, features such as line correction and the fact that I don't need to rely on a scanner that pixelates it, mean that you're getting a better, higher quality, more consistent image.
And even more so… that's how I was able to offer four different designs in this free printable mandala coloring pages bundle! Because of the time-saving features included in the app I used, as well as the ability to create an image that's good-to-go, I was able to create four pages in less time than it would take me to do one, while improving the quality!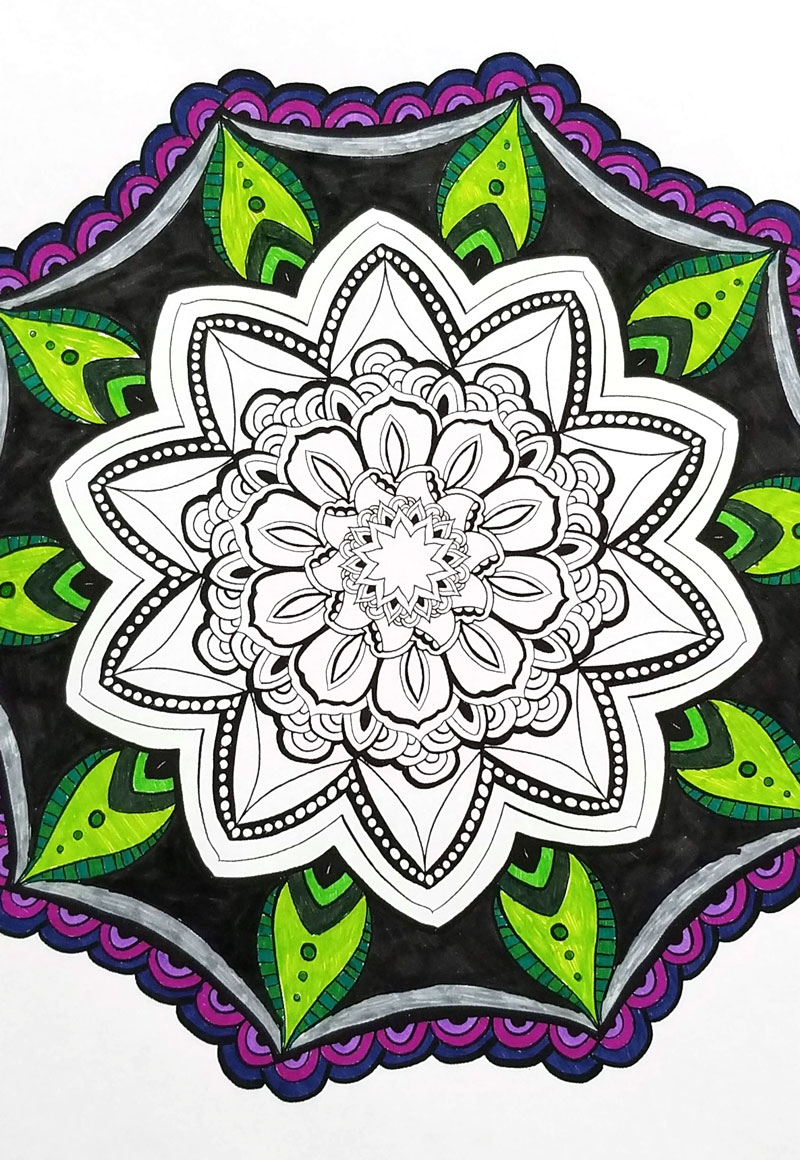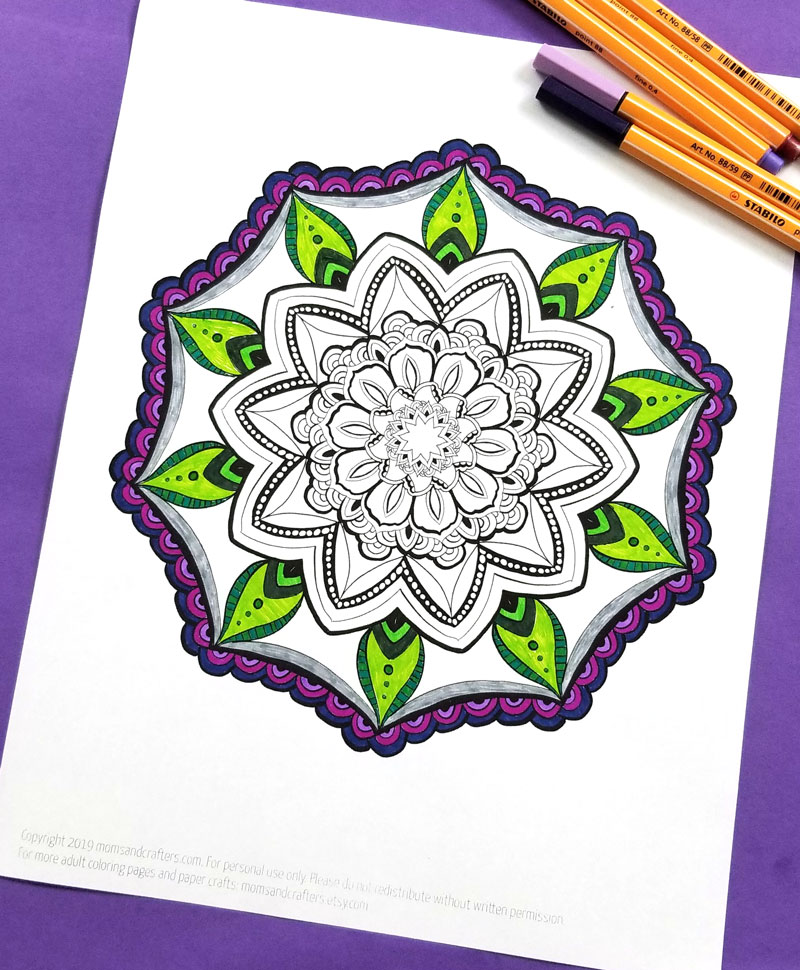 So there you have it!
If you still haven't, you can download the free printable mandala coloring pages below:
FYI: After you download this, you'll be taken straight to a really cool limited time offer to buy almost all my coloring ebooks I've ever created – small and large bundles – in one easy download, and at a huge discount.
That includes not only more mandalas, but loads of coffee themed, nature themed, and inspiring coloring pages for adults.
If you land on the deal page, it means your mandalas should already be in your inbox – peek into your spam folder if you don't see it.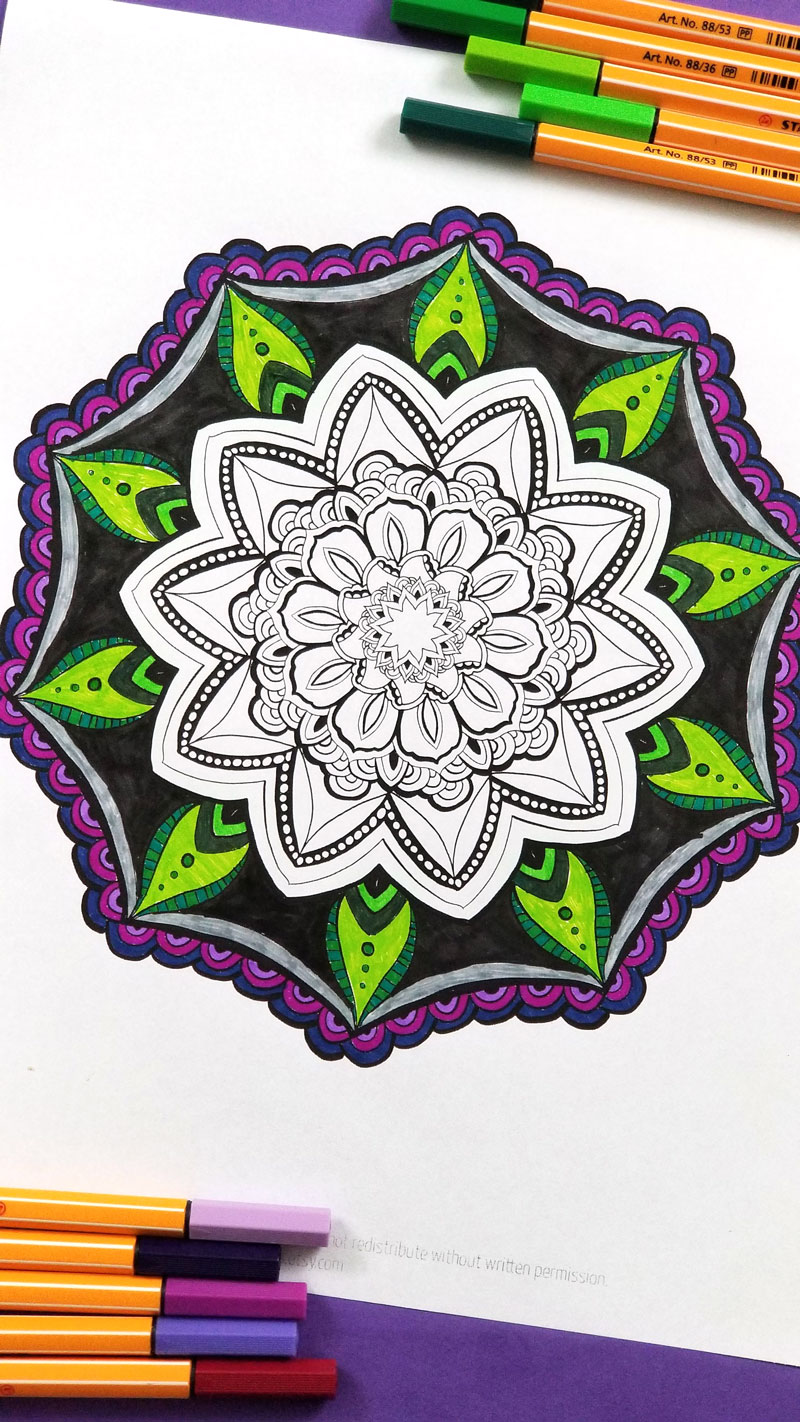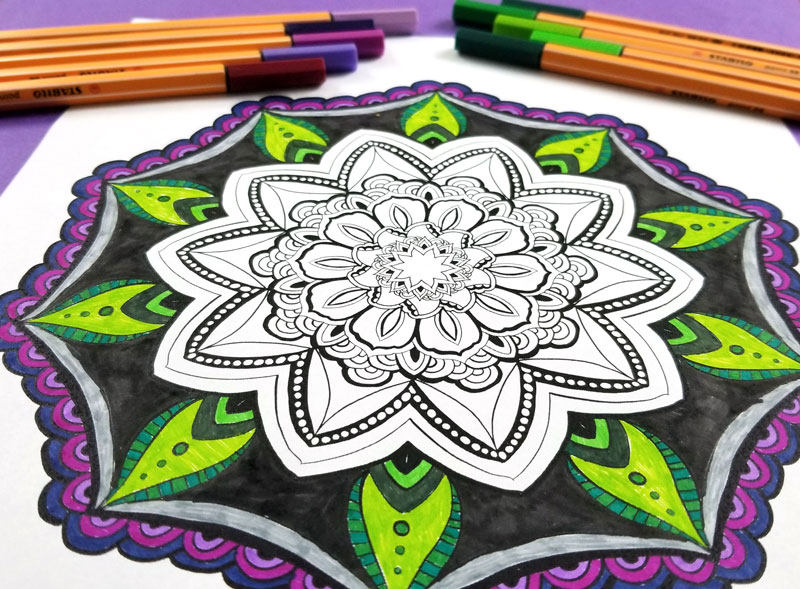 Enjoy, and don't forget to share your finished artwork!
And if you want more coloring pages you can download, check out this bundle of coloring pages for girls 10 and up, or my famous coffee cups coloring pages.