If your kids are anxious to get their hands on your Cricut, these Cricut crafts for kids range from young kids through teens! You can also read my review of is Cricut access worth it here.
---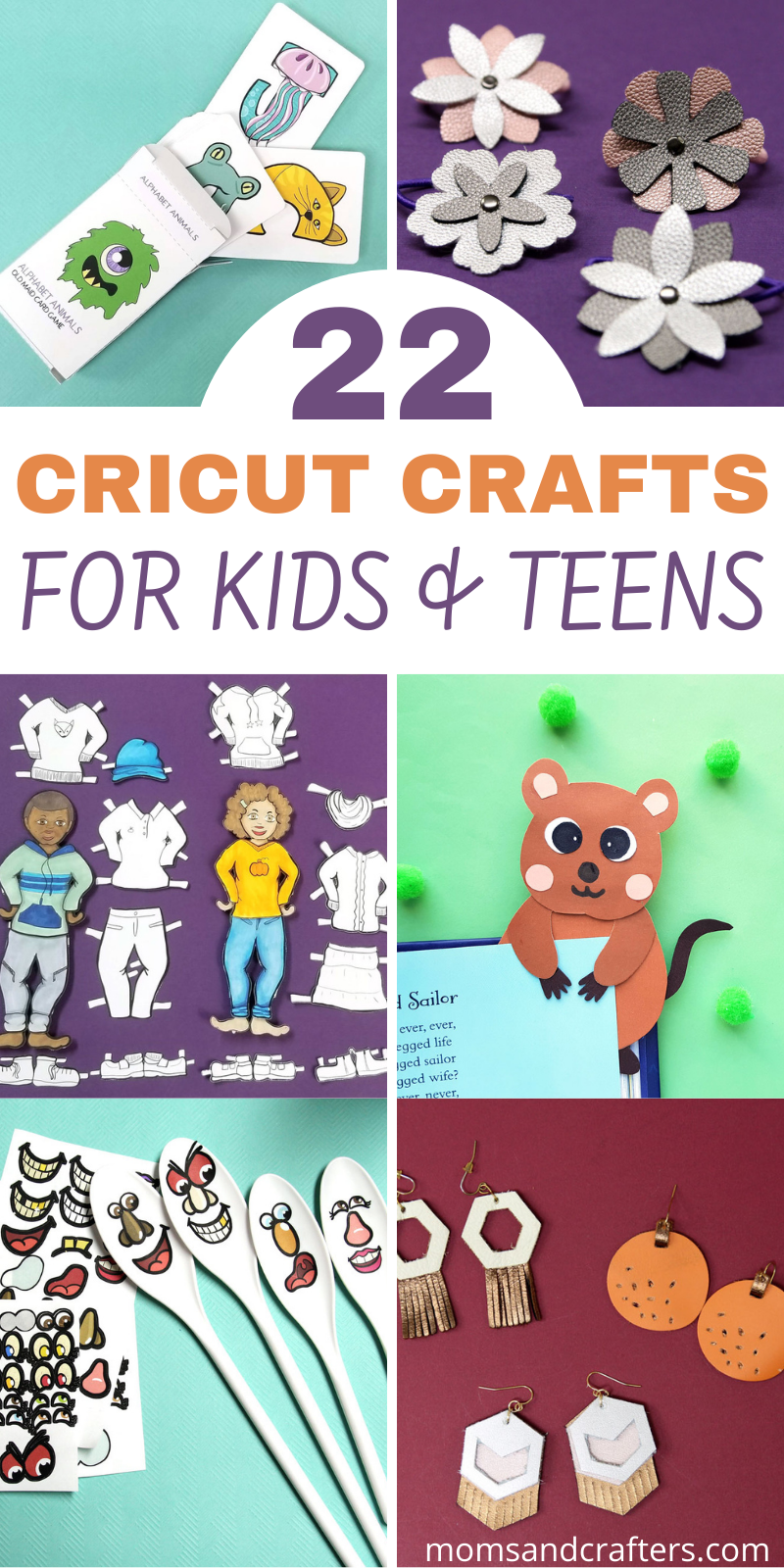 While it might seem crazy for your kids to craft with your Cricut, children really enjoy getting their hands on it! And if your kids are younger and not ready to get their hands on your actual Cricut device, there are lots of Cricut crafts for kids that you can cut for them to assemble.
There are also loads of things you can make to join in assembling with your children. I recommend starting with cardstock for younger kids. Practicing on more affordable materials makes for less waste. Younger kids also might not be ready to use your heat press but they can assemble glued crafts.
I've sorted this list into different categories to make it easier for you to scroll through. Feel free to skip to the part that is most relevant to you. Please note: this is a roundup – that is, a curated list gathered in one place to make it easier for you to skim to find ideas that work best for you. You'll need to click through to the featured link for any tutorials, instructions, SVG files…
Table of Contents:
Cricut Crafts for Young Kids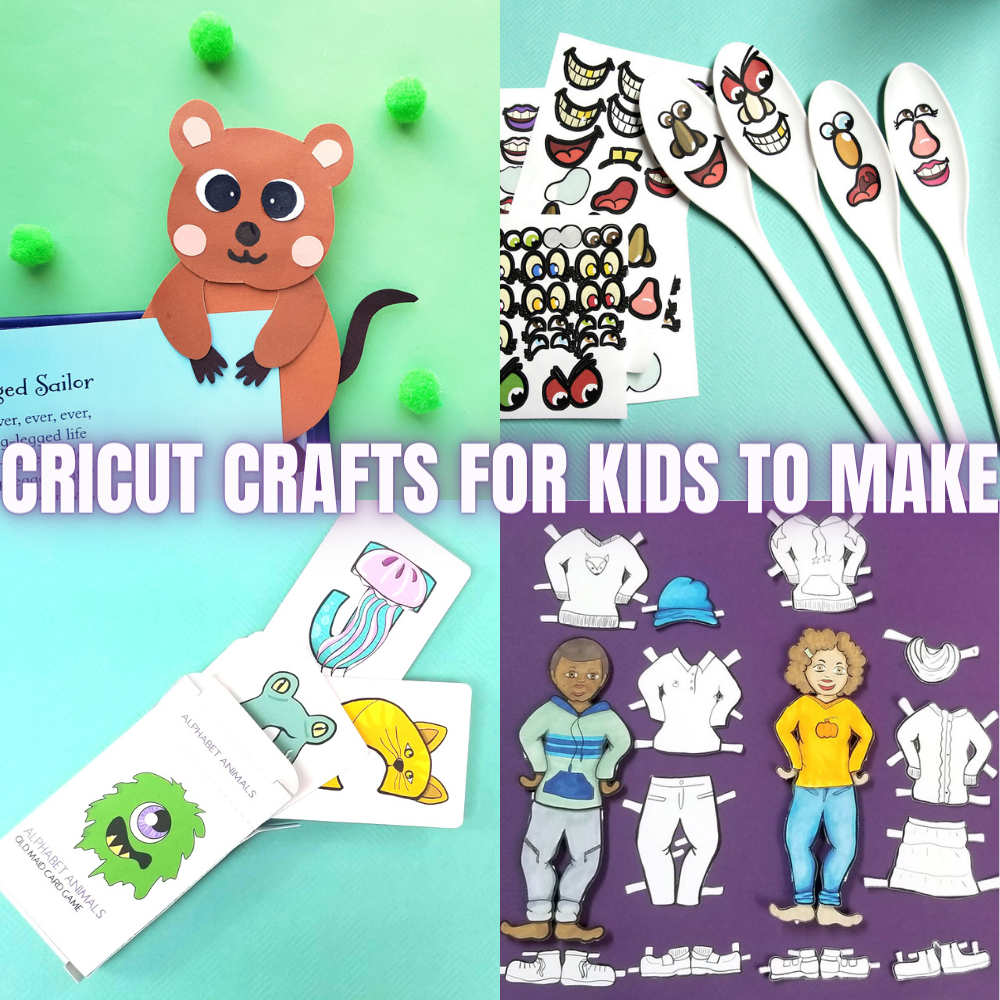 When looking for simple Cricut crafts for kids that are younger in age, you'll want to focus on what they can do after you work the machine. These ideas include things kids can color, assemble, and more. My kids love assembling Print then Cut projects (you can learn more about what is print then cut on Cricut here.)
If you love using your Cricut for teacher gifts but want to add a kid-made spin, these cards are fabulous! Draw it using your Cricut machine and Cricut Fine Point Pens. Then have your child color it in and possibly sign their name.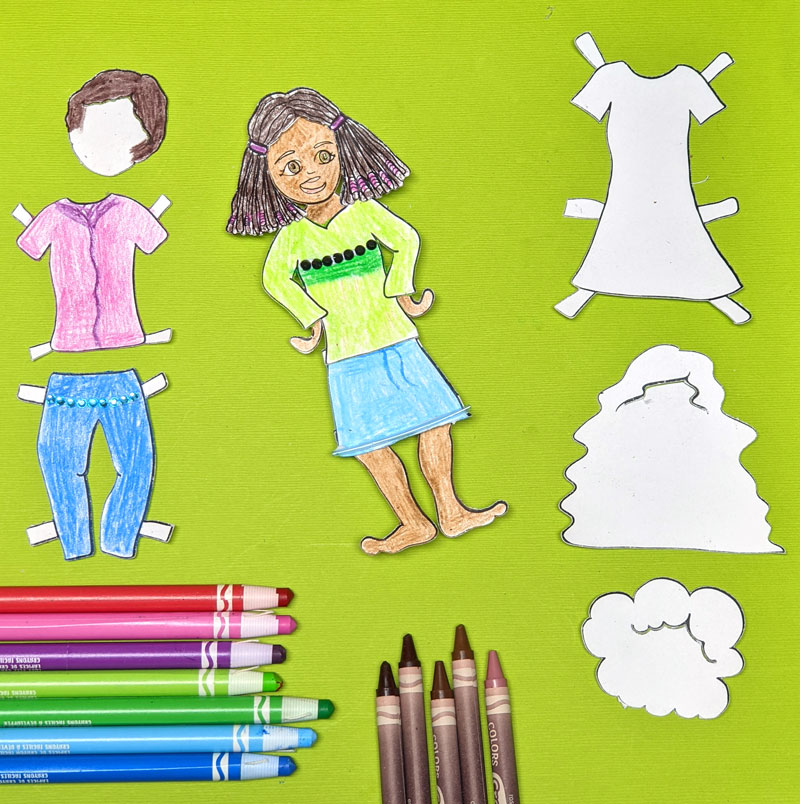 Did you also grow up on paper dolls? I just love them and therefore love illustrating them for children to play with. This set above is free to download and print. It comes with various hairstyles to choose from. I recommend using Crayola's Colors of the World to color them in!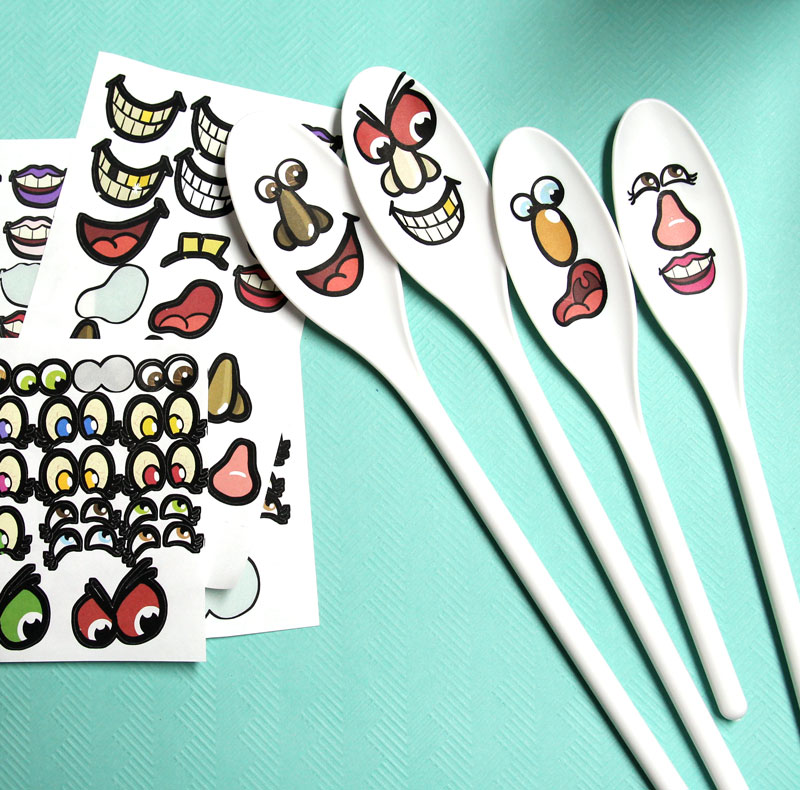 This craft granted us hours of sanity during crazy times! We used these four-packs of spoons from Dollar Tree to make these puppets. We used the Cricut to Print and Cut these face stickers on sticker paper, which just made the activity that much more exciting!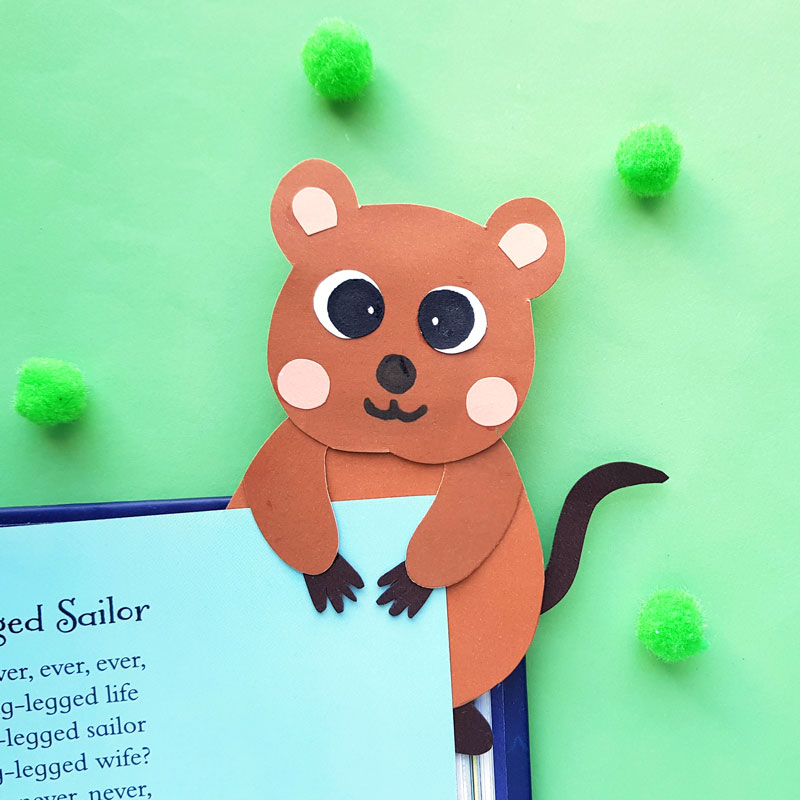 Fantastic as a letter Q craft or just to teach kids about unique animals, these Quokka bookmarks are best made on the Cricut. Kids will then have fun assembling them into adorable hug bookmarks.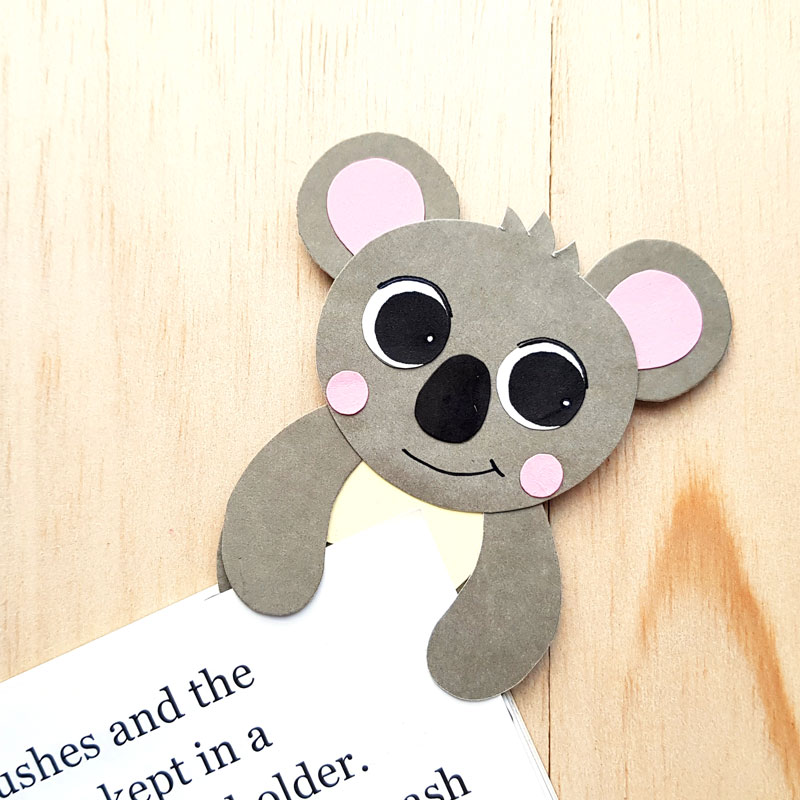 If you prefer to use a more familiar animal, this cardstock hug bookmark features a friendly koala! I just can't get over these bookmarks! These are fantastic for library crafts and for take home craft kits. Cut the parts on your Cricut to save time and accuracy, especially when crafting this with a group.
These alphabet animals are an old favorite of mine, and I made it Cricut-friendly to allow you to assemble a beautiful game at home. And while this doesn't require any assembly on the part of young kids, it's something really fun that you can make for young kids at home! Get the game here.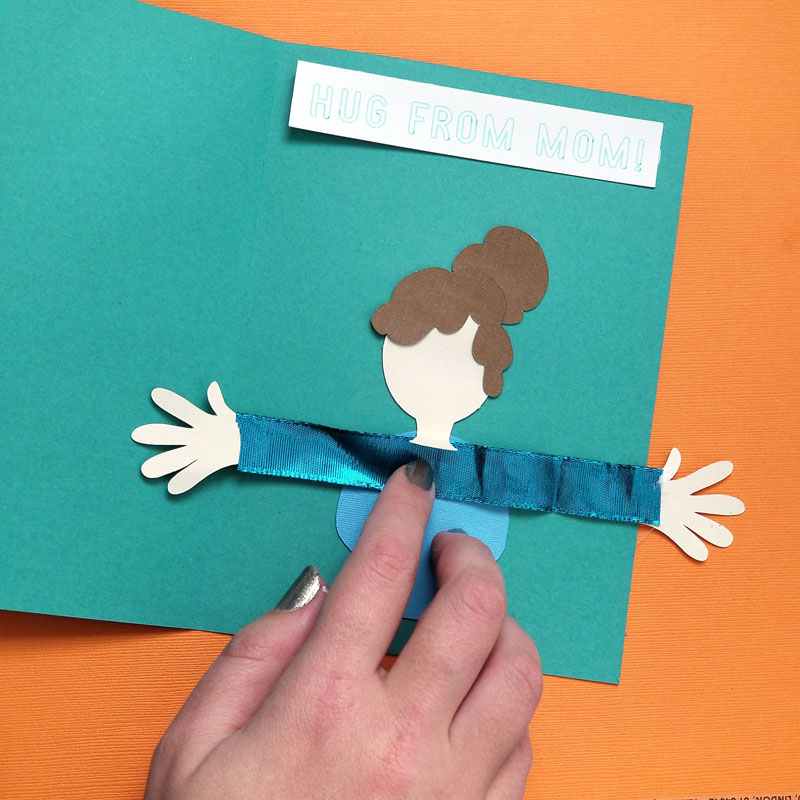 I designed this Mother's Day card years ago and it was such a hit but I felt like it needed a template! So I created both a PDF and Cricut version. You can use a ribbon for the hands for an adorable, sweet gift for Mother's Day.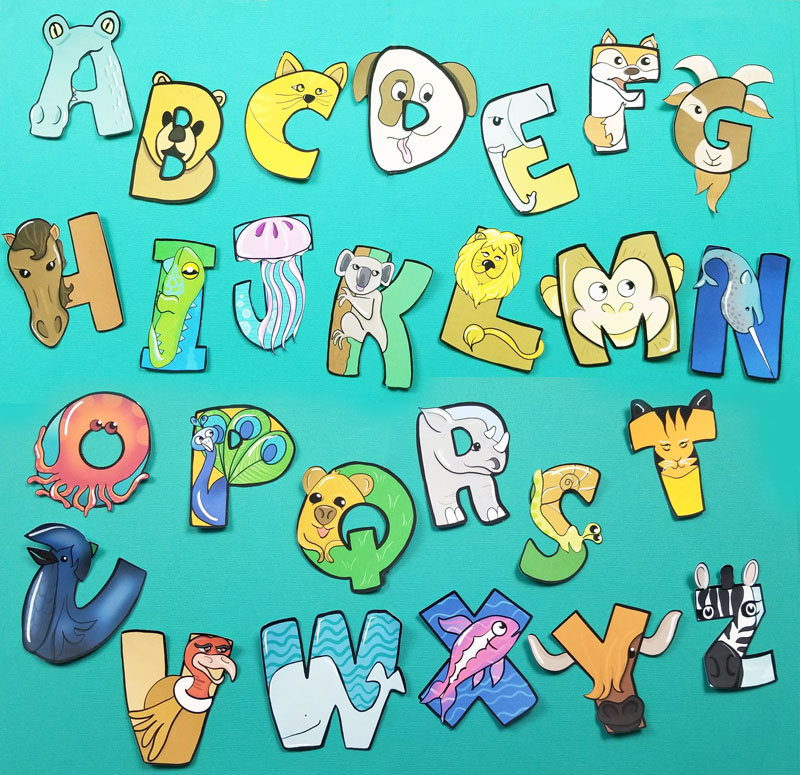 A project that took a long time and lots of passion to assemble, these alphabet animal puppets were such a score with my kids! There's a color-in version too so you can have the kids assemble it and put more of their own touch into it. This can be cut by hand but the PNG images make it easy to Print then Cut which gets you such a fun final puppet! Get it in full color or color-in.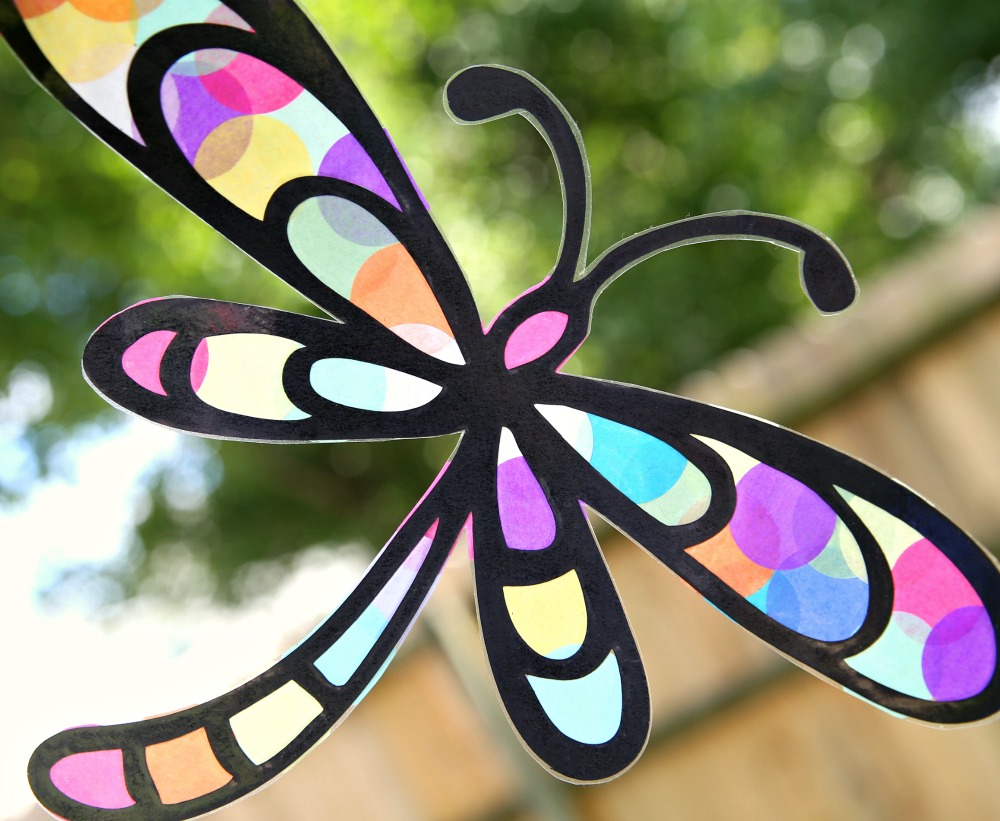 Cut out the frame for sun catchers and have kids "color" it in with tissue paper! Check out Kara Creates' process and then get out your Cricut to get crafting! I love this concept and I'm totally going to try it with my own kids!
Cricut Crafts for Tweens to Make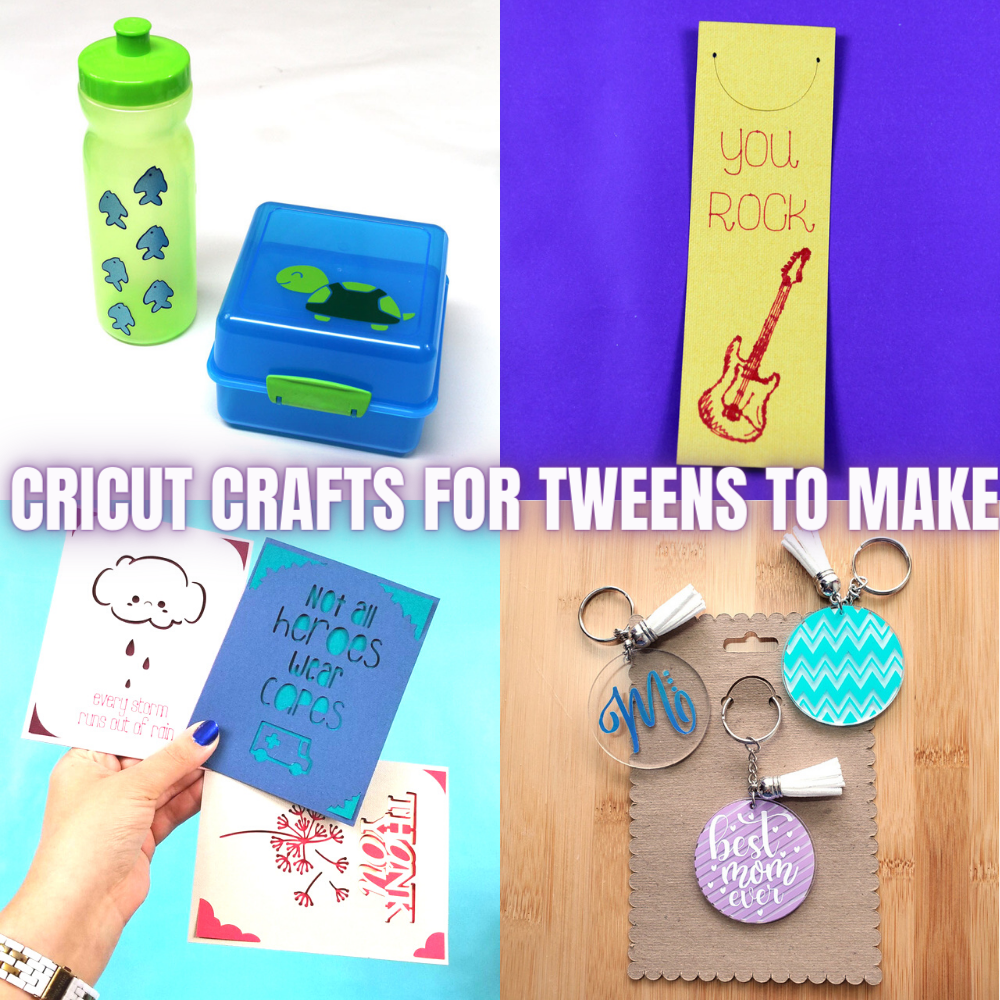 Tweens can already start doing their own thing with the Cricut as you'll see below. I recommend doing a couple of projects hands-on first, and using cheaper more basic materials. Then let your little bird fly! (Only don't call them that to their face… That's just mortifying!)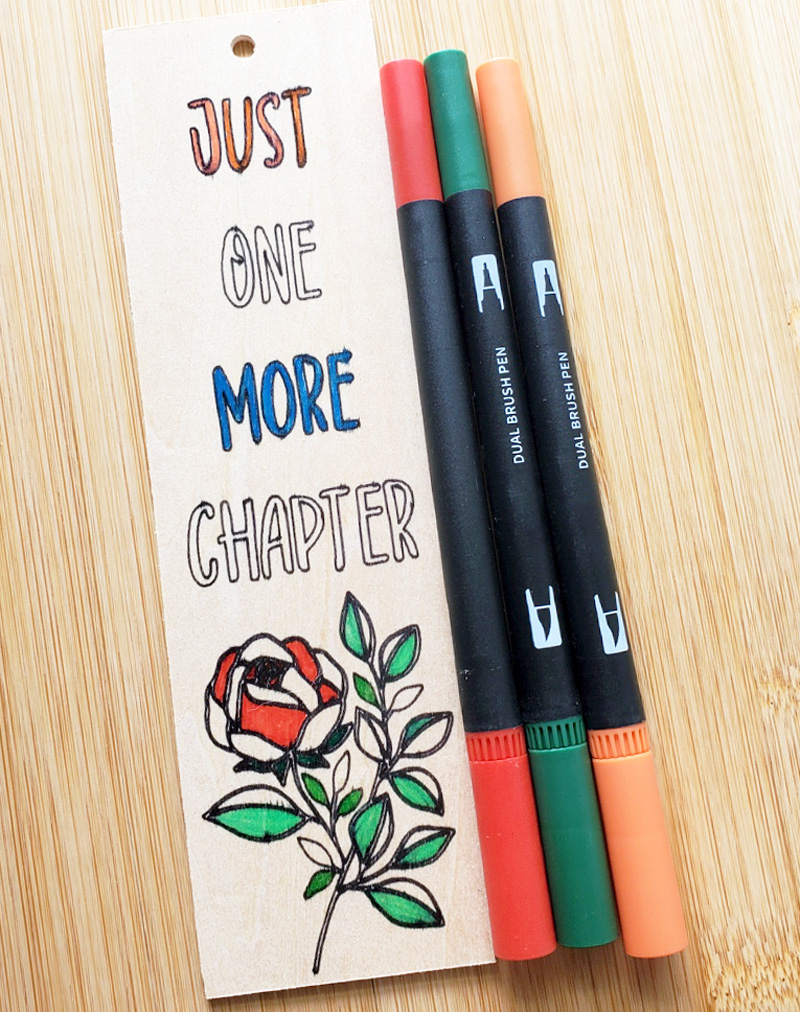 Pull out the Cricut Maker, your Cricut Maker knife blade, and some Cricut pens to get drawing a super cool bookmark. Your tweens will love crafting this for friends, but first try something simpler, like the project below: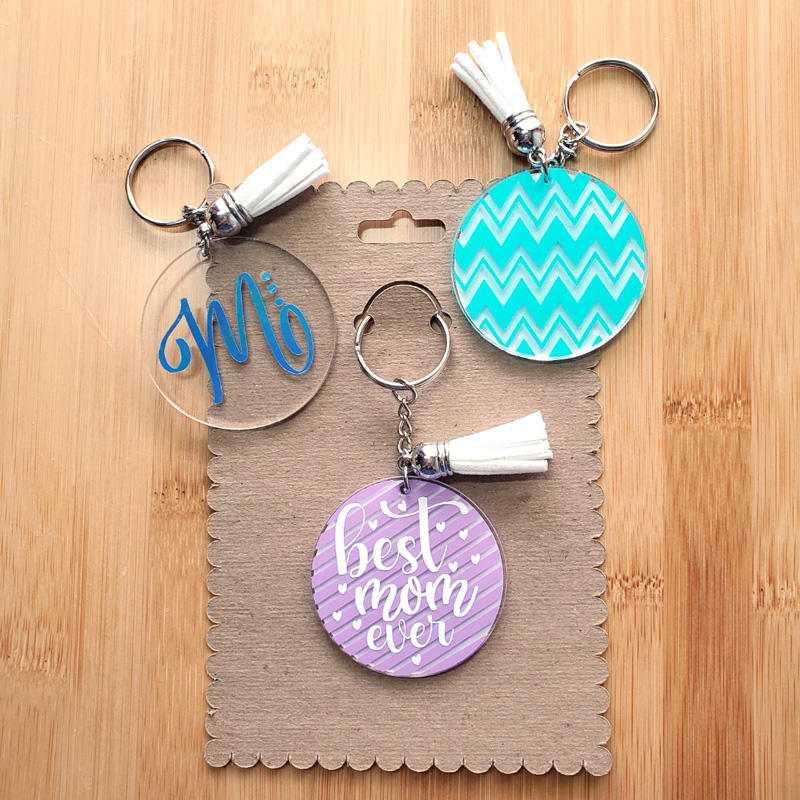 A super fun trend right now, acrylic keychains are so easy to make and such a fun beginner Cricut crafts for kids that are a bit older and ready to learn how to create on their own! Get full acrylic keychain kits to start and then get crafting these with permanent vinyl! These are also a great sellable item for tweens that want a little pocket change.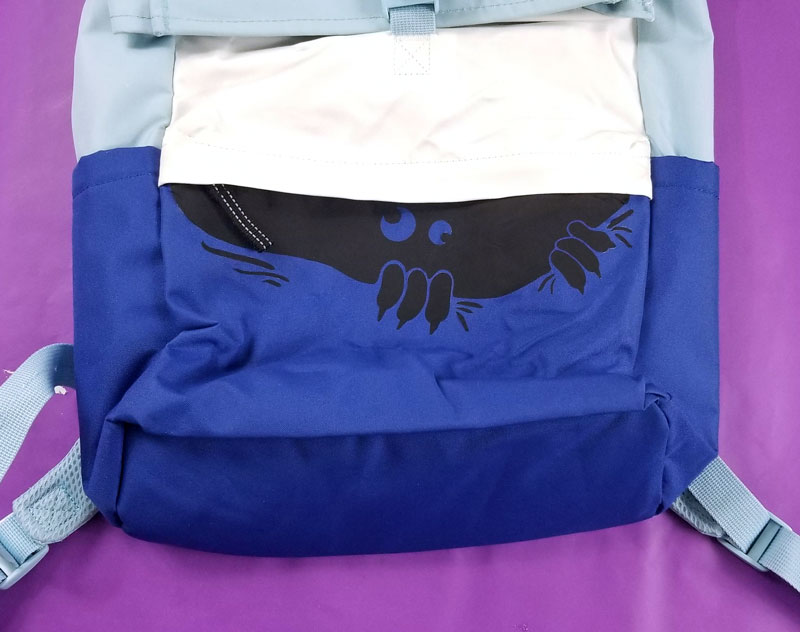 If your tween has a sense of humor, this peeking monster SVG is spot on! We put it on a backpack, and on my Cricut Maker. It's a fun idea for pranking the world on Halloween, something your tween will definitely love. Use removable vinyl to add it to the bottoms of walls or doors, the toilet tank just below the lid, or wherever you think monsters might secretly live.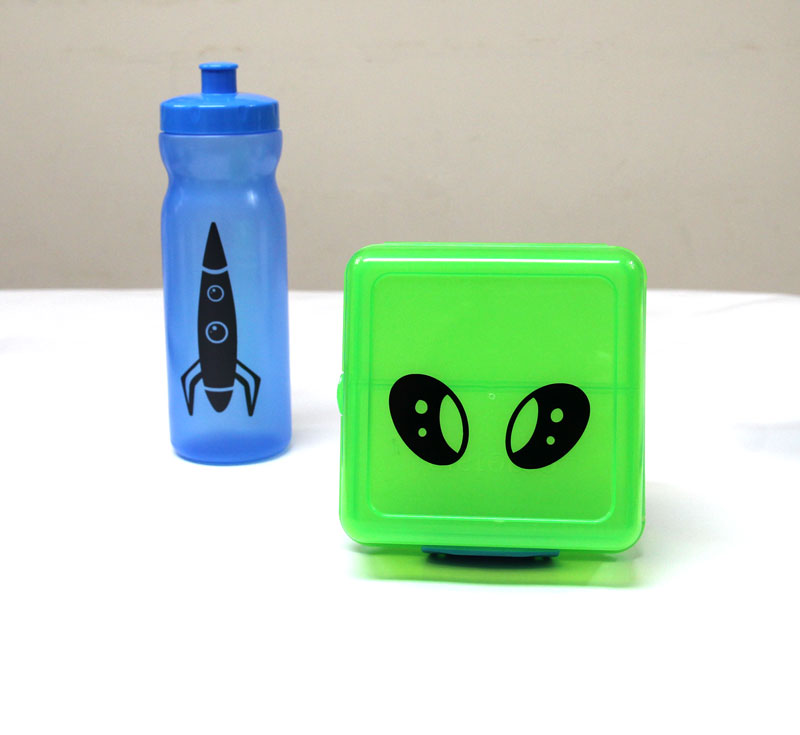 Many people like having the Cricut Joy as their kid-friendly Cricut machine. These decorated lunch boxes are perfect Cricut crafts for kids! Your tweens might want to choose more mature designs – but this just shows how much you can do with a little permanent black vinyl and a little Cricut Joy.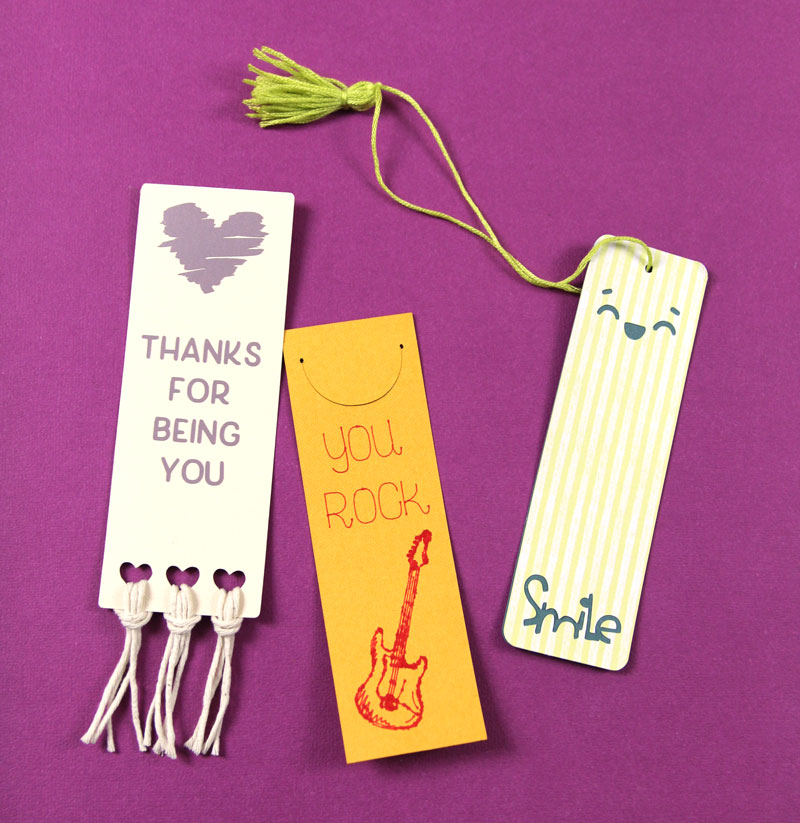 Here's another fun bookmark craft using the Cricut Joy this time! Your tween will be able to make dozens of these to hand out to friends! It's the little touches, such as an embroidery floss bookmark and cotton twine tassels that make all the difference.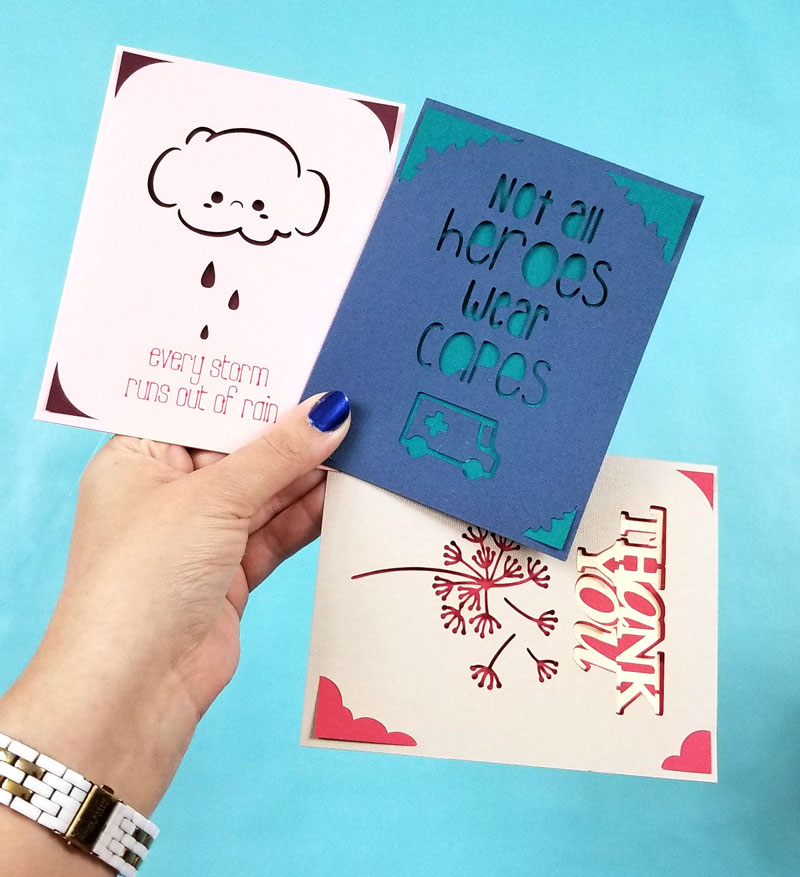 Tweens are at the cusp of taking life for granted (if they're not already there) – so why not teach them some gratitude with thank you cards? The ones we sent out were in 2020 to those putting their lives on the line to help us. But you can make them for anyone, really! We used the Cricut Joy with insert cards, a favorite that we love to use for all our greeting card needs.
Cricut Crafts for Teens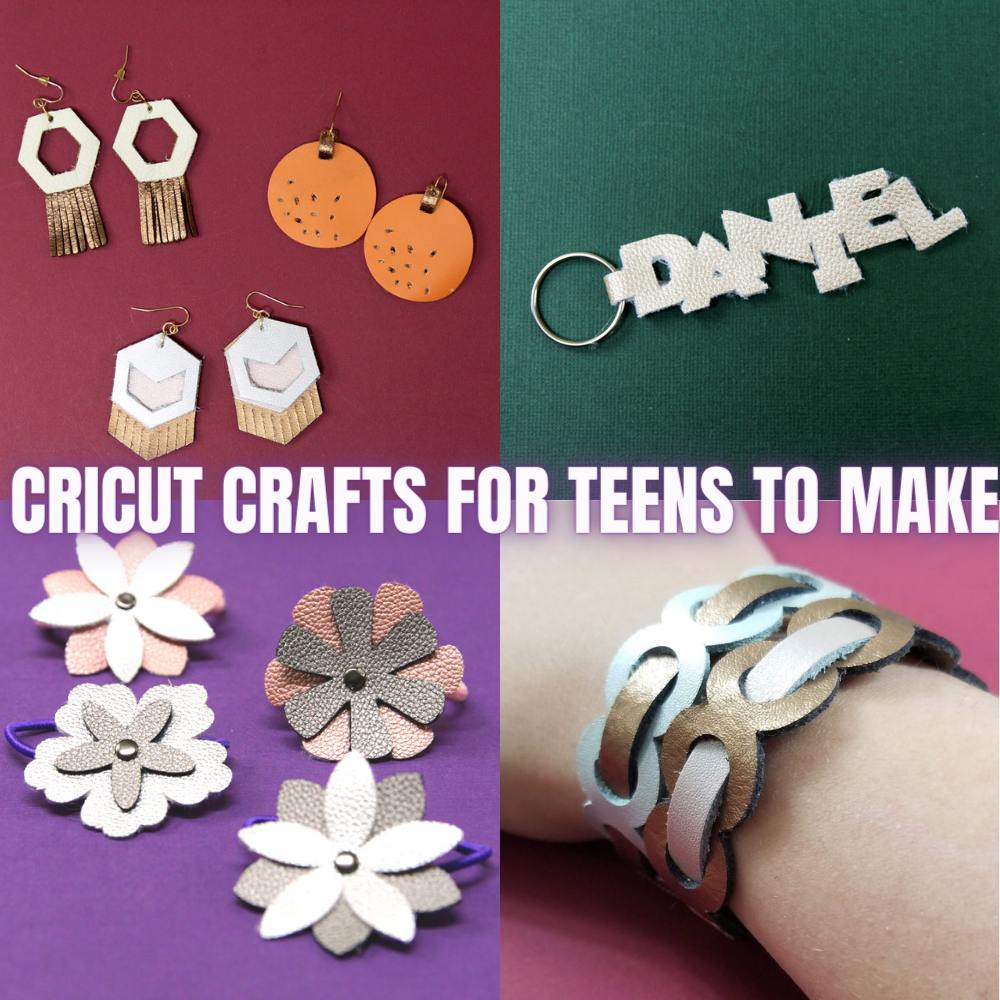 Teens can pretty much do anything you can, but let's assume they don't have years of crafting experience, and that they want things that are relevant for their lives. These Cricut crafts for kids target the teens both in skill level and interest!
We made these personalized keychains as birthday gifts when we needed them last minute for drive by parties. They were such a hit! You can use these faux leather sheets with the rotary blade or the knife blade with real leather scraps.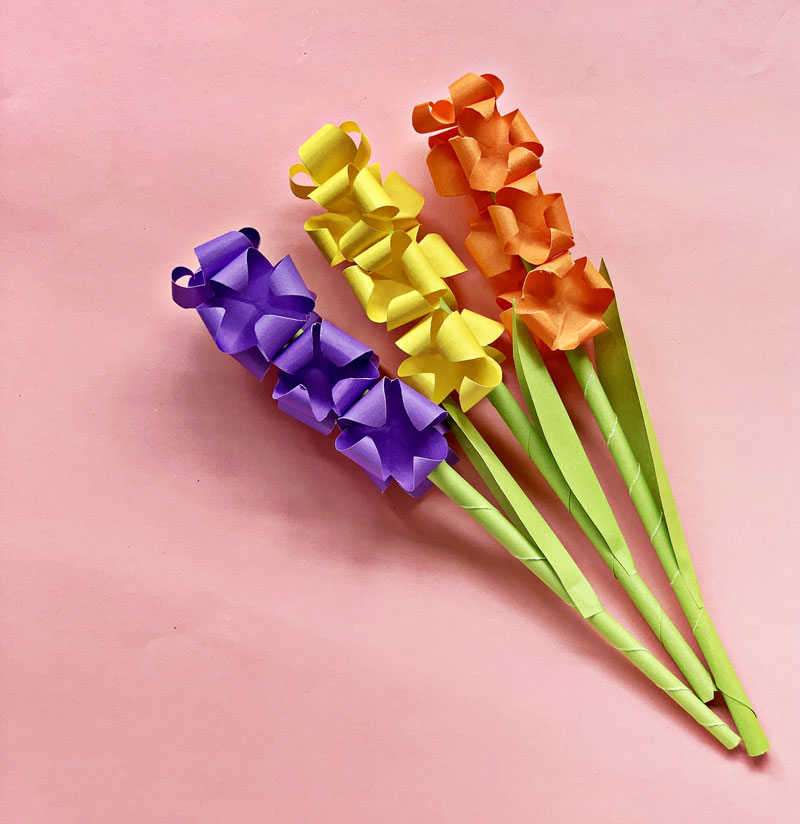 A free SVG allows you to make super fun paper flowers! These hyacinths are fun and spunky for Spring. Your teen can make them to decorate their bedroom or to gift to a friend. Just use solid core cardstock for best results.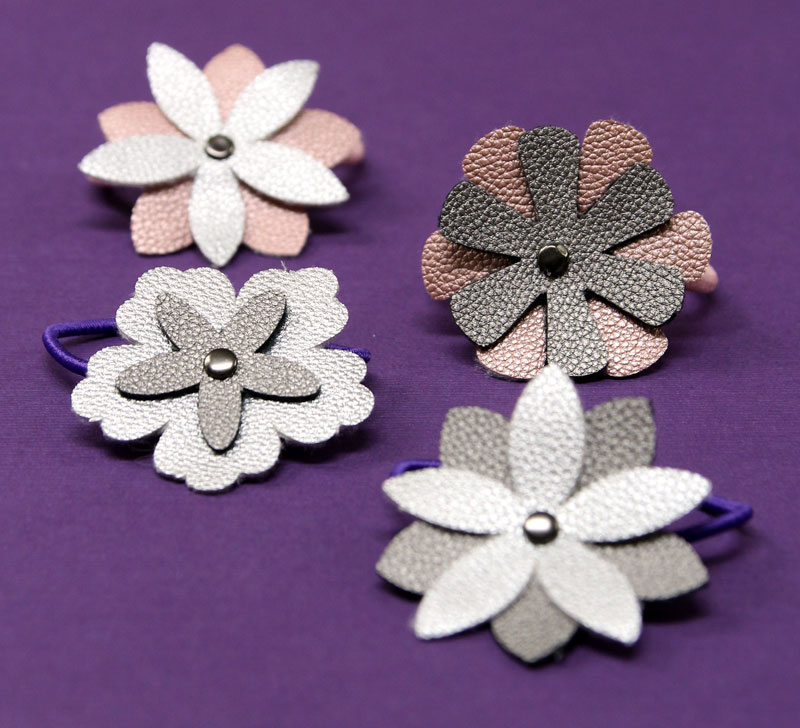 I made these a couple of years ago to gift to my nieces and they were such a hit! Use faux leather sheets, preferably with the rotary blade, and attach it with a small leather rivet in the center. Attach it to pony tail holders, headbands, or alligator clips. These are so fun to wear and you can try it in other themes besides flowers!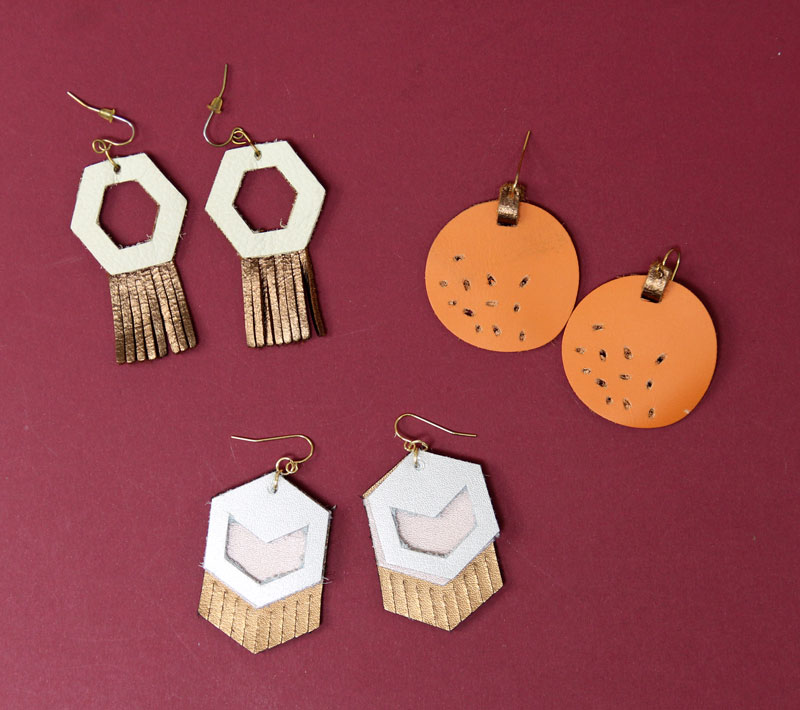 Leather earrings are one of my favorite things to make with the Cricut Maker, especially since I use piles of leather scraps to make it. Once you're done cutting assembly is simple – just attach an ear hook and you're done! Cricut Access has loads of designs for you to choose from.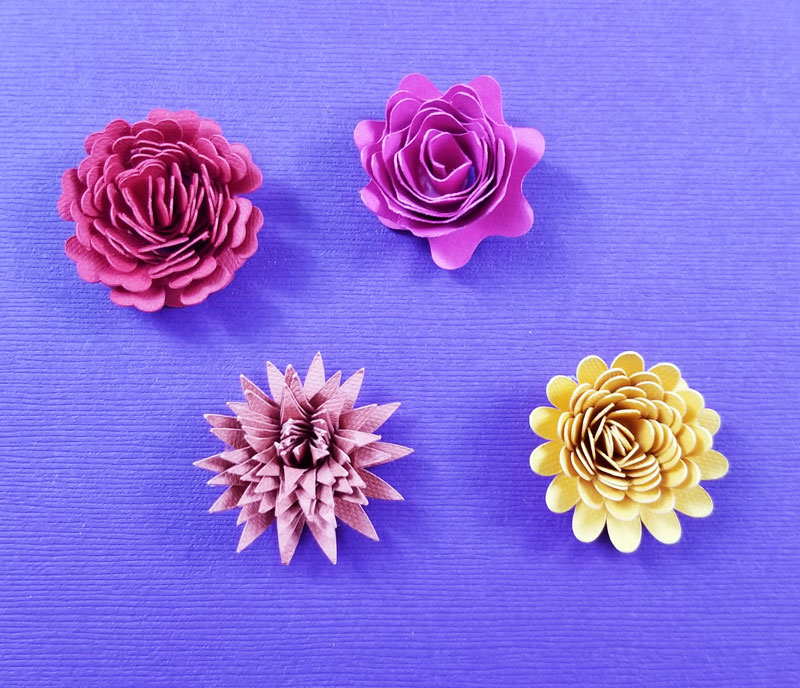 Whether you like rolled flowers or lotus flowers, Cricut has loads of fun designs to choose from and your teen will love to craft them! This is a fantastic Cricut craft for kids because it uses cardstock, an affordable material to stock up on.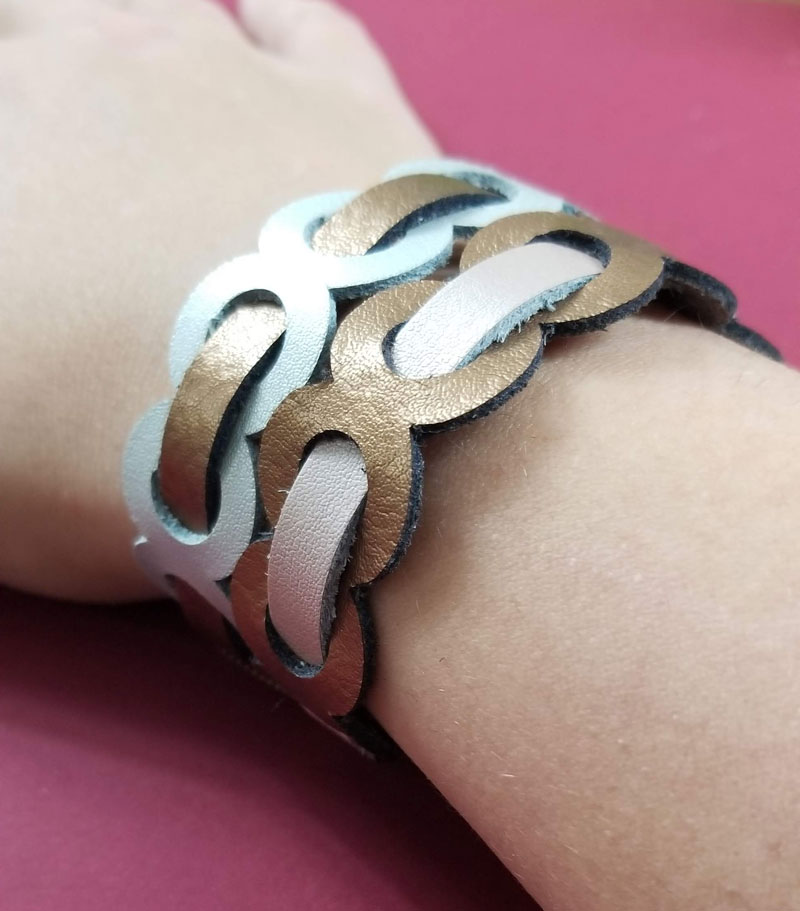 A favorite design of mine, this woven leather bracelet is super fun to assemble. I used Cricut's metallic leather for this and made a few to stack. Putting it together is so satisfying and the results will garner so many compliments!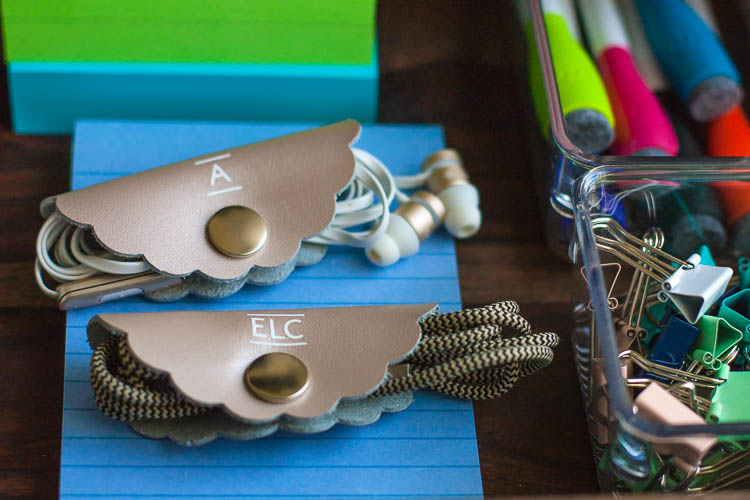 If your teen has loads of devices, why not make something to pull it all together? Cord Keepers are a super popular item among teens. While this craft was brought to you by Small Stuff Counts and not me, I did try this one as Hanukkah gifts for my brothers and they loved them.
What are your favorite Cricut crafts for kids? Comment below!