Putting together a list of gifts for creatives is possibly the easiest for me, requiring the least research. Because all I really need to do is visit my Amazon wishlist… I put together another list of gifts for crafters a while ago, but this is the fresh, updated one.
Well, here ya go. I found the best ideas for every price range for the creative people on your list, and shared it with you. Disclosure: this post contains affiliate links.

Creative gifts are often my go-to even when not getting gifts for creatives. I choose them a lot for toddler birthday parties and such. Creativity, as you'll know from this blog, has touched a part of my heart, and is an indispensable component of my life.
These gifts for creatives cover big budget (and skill) range so you'll find what works best for you.
Update: If you're looking for a fresh list, I published this 2018 list of the best gifts for creative kids.
Disclosure: I did receive some samples from brands for potential coverage. Some of the products on this list include those samples which I have tested and enjoyed, some I researched and liked what I saw, and some are products I purchased and received as gifts, love, and chose to feature.

This post is sponsored in part by HP.
Gifts for Creatives of all ages:
1. A laptop with powerful graphics and a cool look:
For me, as a creative person, my HP laptop has been essential to moving forward. The HP 15 is a dependable and fun laptop that has a LOT of storage. The specs are in line with what you'd need to manage heavy duty graphics programs such asAdobe Creative Suite, and it has plenty of RAM to take you to good places.
2. Coloring Books for Creative Adults (Yes, they are totally family friendly!!)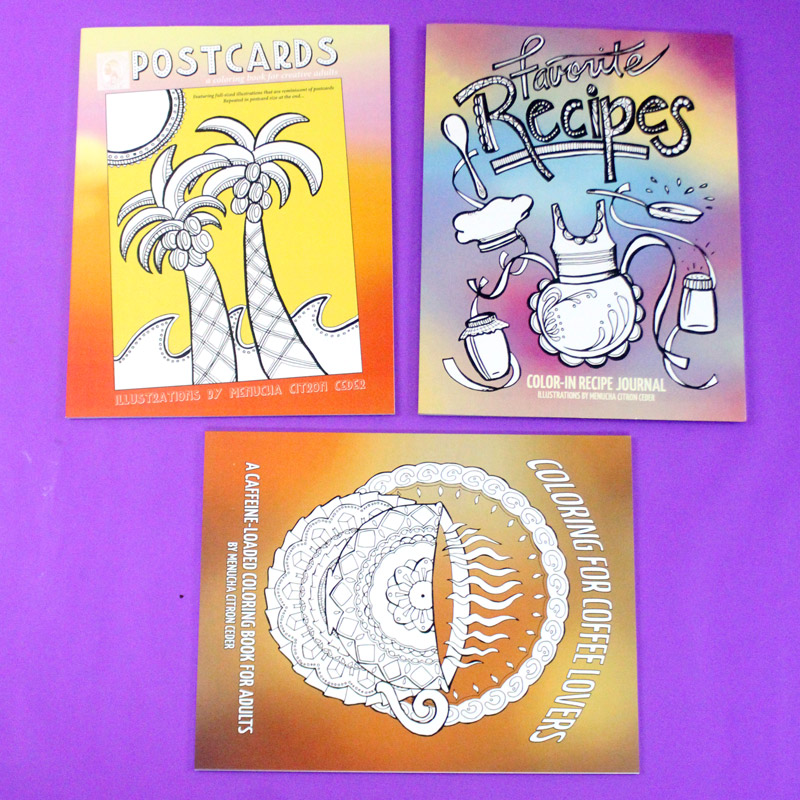 As the adult coloring trend catches on, I realized that many children enjoy the advanced challenge of coloring slightly more detailed than childrens' coloring books. Grown-ups enjoy books on mature themes that aren't overly detailed.
The Color-in Recipe Journal has found that sweet spot and makes an amazing gift for creative children and adults who love to cook.
Coloring for Coffee Lovers blends an adult-but-family-friendly theme with a very diverse choice of images to color
And Postcards features full-sized images that are postcard-worthy, with postcard-sized versions repeated at the back.
Want "super gifter bonus points"?
Create a bundle of a few books, or add in some cool coloring tools – or both!
3. Skill-building books on every subject imaginable: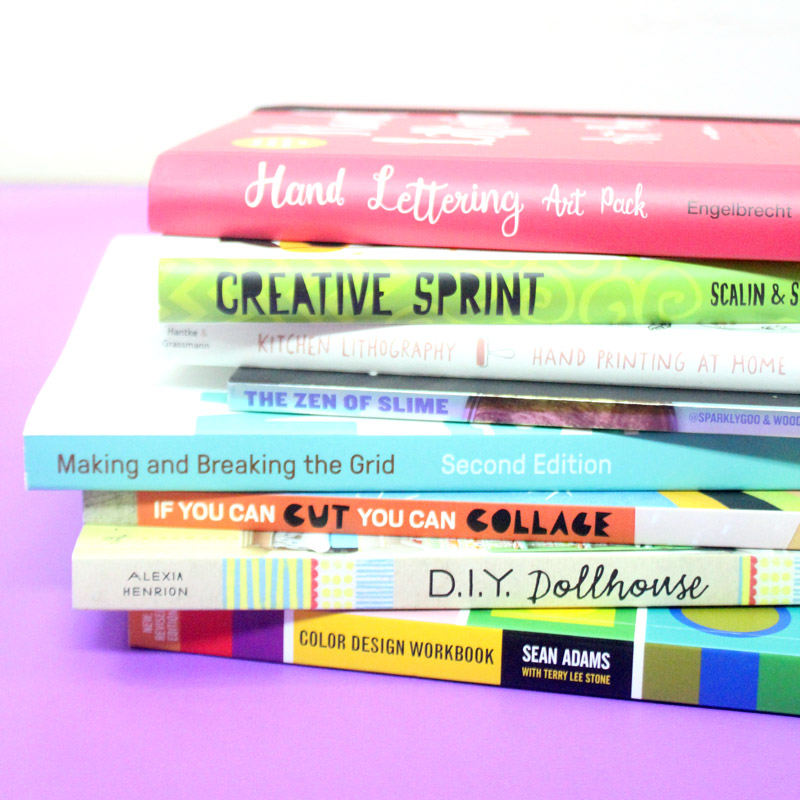 What better gifts for creatives could there possibly be than teaching a new skill? I have an extensive library of craft books that I read in my spare time, but if you want some cool ideas, here are just a few.
Pictured above: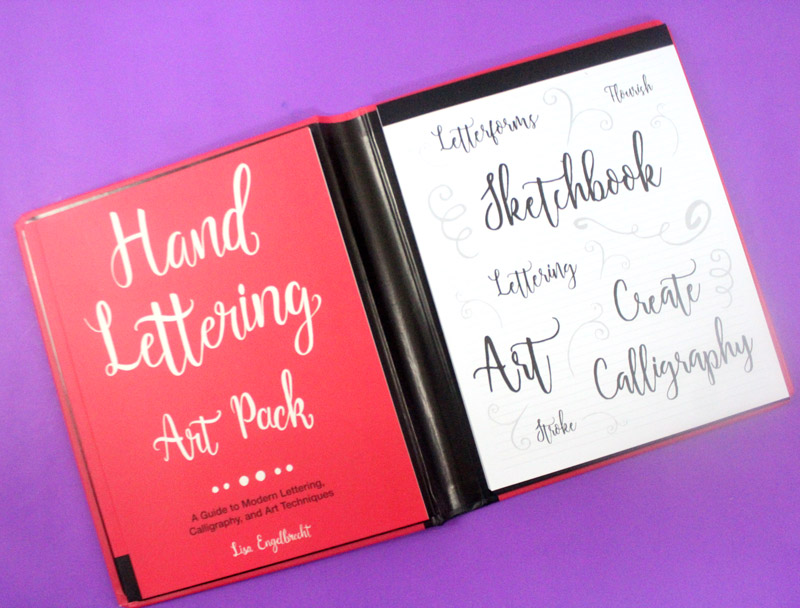 Hand lettering is a skill that is timeless, and the Hand Lettering Art Pack by Lisa Engelbrecht is totally gift-worthy. It comes in a portfolio with a side-by-side instruction book and sketchbook to help you get started creating art immediately.
And my favorite of all is Creative Sprint by Noah Scalin and Mica Scalin – it's an art journal, but so much more than that! It features six 30 day challenges to get the creative juices flowing – and you can craft them right into the pages. It's not so much instructional as it is motivating you to think.
The challenges are open-ended – and you can put into it what you'd like. As a busy mom who doesn't get around to crafting much for herself (I craft plenty for this blog, but it IS work!), this is a great way to get me going.
4. Artist quality colored pencils in every color imaginable
For one of my birthdays – maybe I was sixteen? – my grandmother bought me a set of Prismacolor colored pencils. I still have them 10+ years later, and use them regularly. These soft core colored pencils allow for superior blending and really give you room for creativity.
5. An interchangeable artwork frame that'll clear up your fridge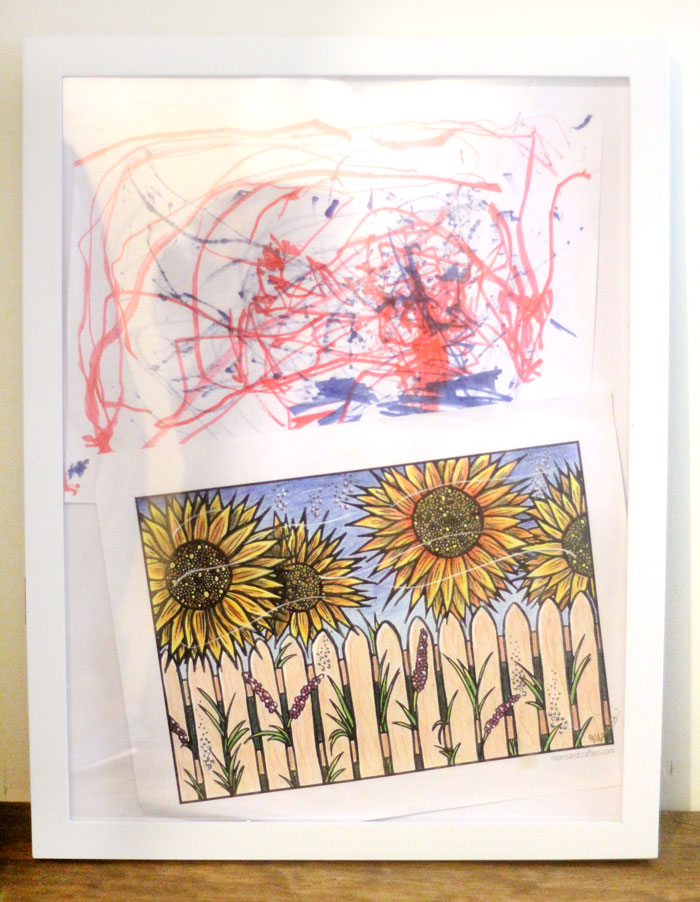 The Pearhead Children's artwork storage frame is one of those things that was MEANT to be for M, but I ended up stealing it for my craft room. It snaps open and shut with a magnetic closure and holds two letter-sized pieces of artwork at once. Bands hold it in place so it's easy to swap out new artwork. It's a great way to encourage creativity in kids, or to inspire you in your own crafting area!
The clean white frame means it'll fit in pretty much anywhere in your home.
6. A Craft desk for grown-ups or kids is a wonderful gift for crafters that encourages ongoing creativity. It allows for a dedicated workspace, taking a lot of the prep and cleanup out of crafting, and makes it much easier to do.
7. A subscription service that brings the craft right to your door
Doodle Crate is my favorite craft subscription right now, with amazing ideas that leave plenty of room for creativity. You can gift one month or twelve, or anything in between – whatever suits your budget! It's more than just a craft kit with more papers and buttons – you'll learn new hobbies you've never experimented with before!
The terrarium "fairy garden" below was made using one of their boxes – with my own added twist.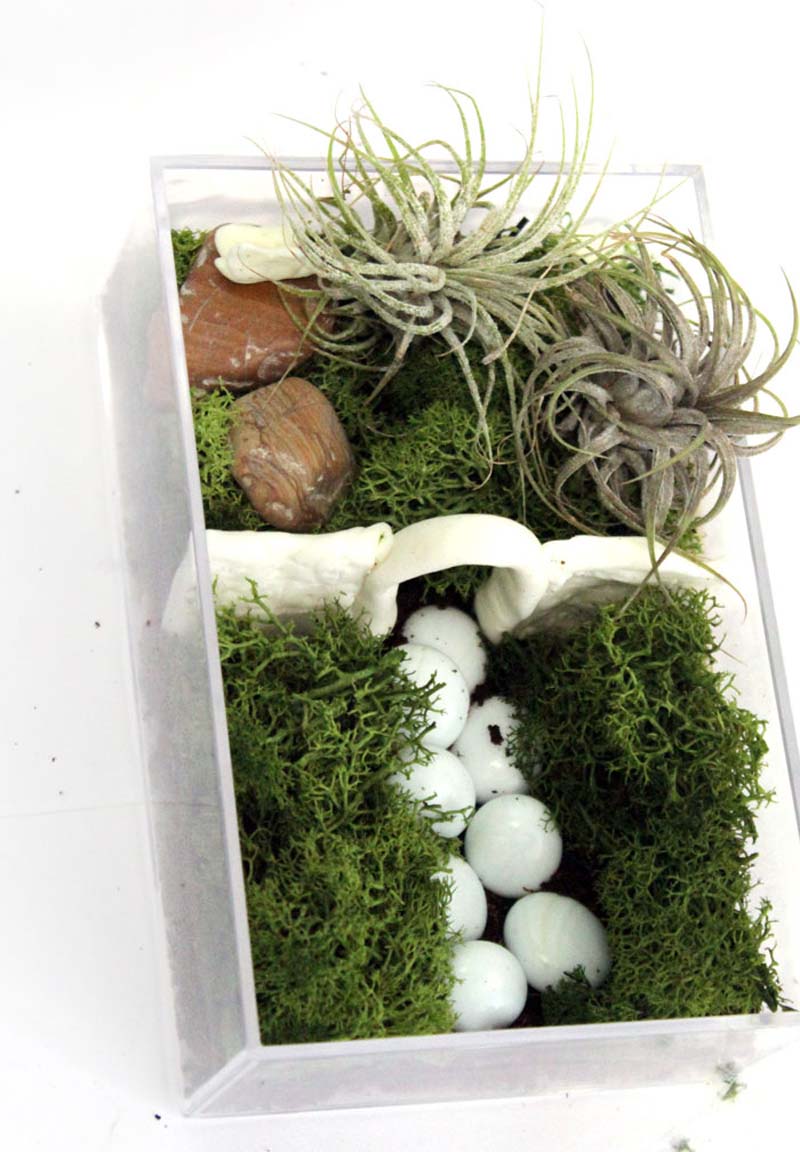 8. A craft organizer for people with hundreds of rolls of washi tape.
The CraftStack is really, really amazing. It has drawers that open out and bend down and organize your washi tape (or paint bottles, glitter vials, anything curved really) in a beautiful and accessible way.
9. Prismacolor double-ended alcohol markers are so freaking cool – it's super easy to blend and layer, and get some real depth with them. I colored the puppets below with these markers: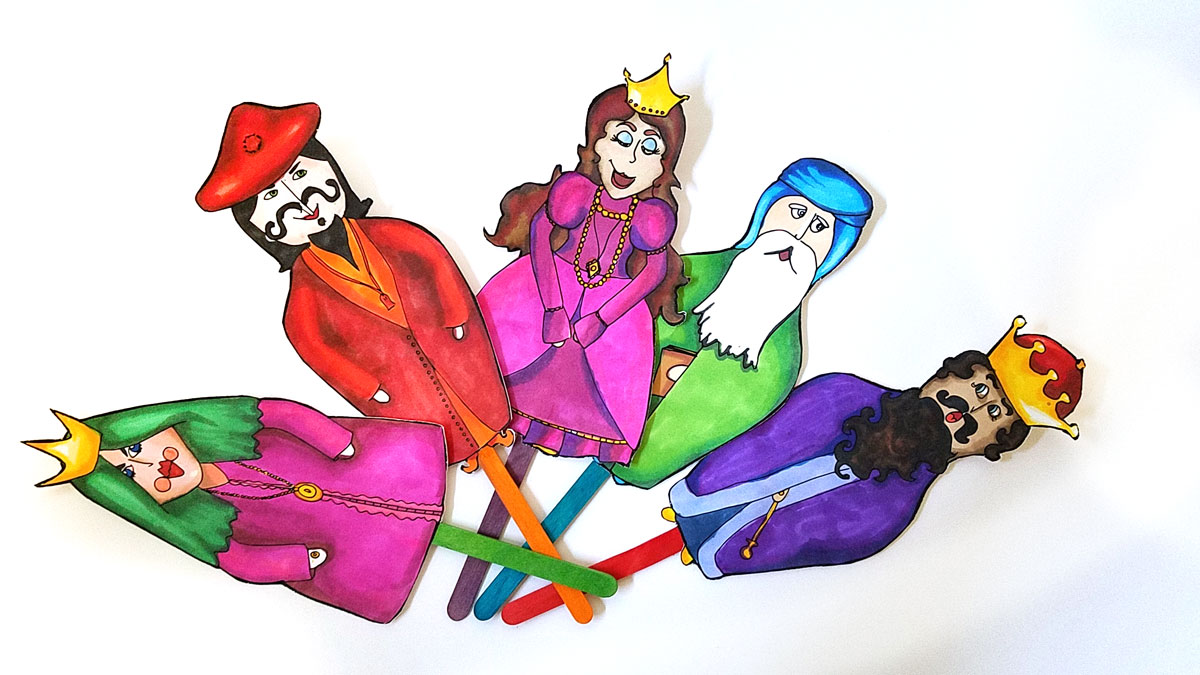 Gifts for Creatives and Crafty Kids And Teens
10. A kit for making jewelry the way you like it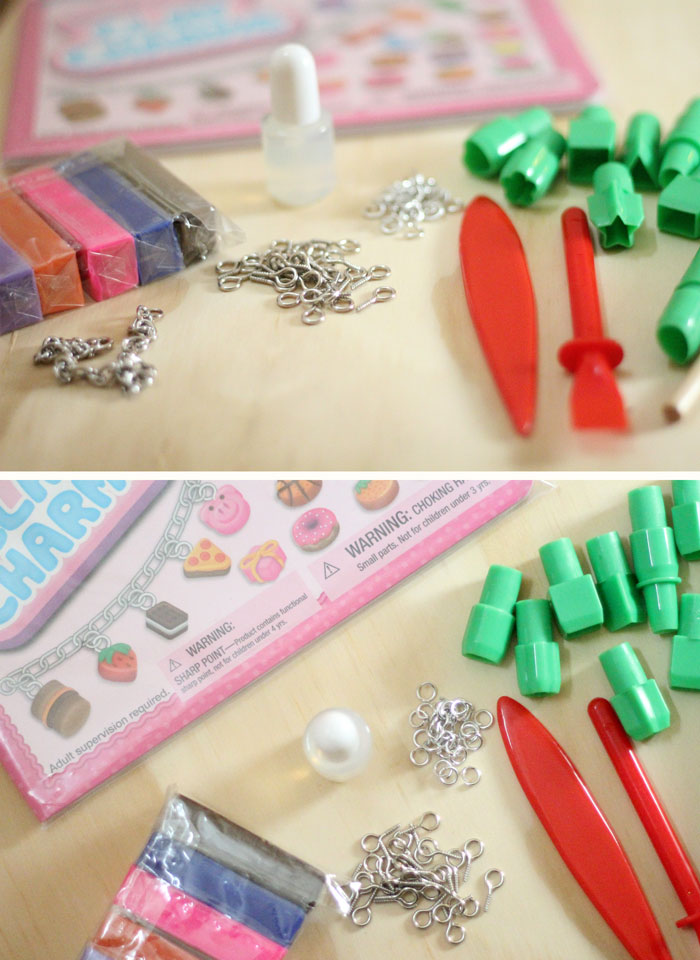 Clay jewelry is really fun to make for a few reasons: it spans a variety of age ranges, it allows you to go all-out and get creative, and it gives a sensory satisfaction as well.
Lakeshore Design & Wear Clay Charms kit is a perfect option for kids and tweens. It includes EVERYTHING they need to get started with clay charm jewelry. When they're done, they can sport the charm bracelet with pride (or gift it forward.) For me, jewelry-making has always been a favorite craft, and clay jewelry is a great place for kids to start.
11. A Throwback Loom like you played with as a child: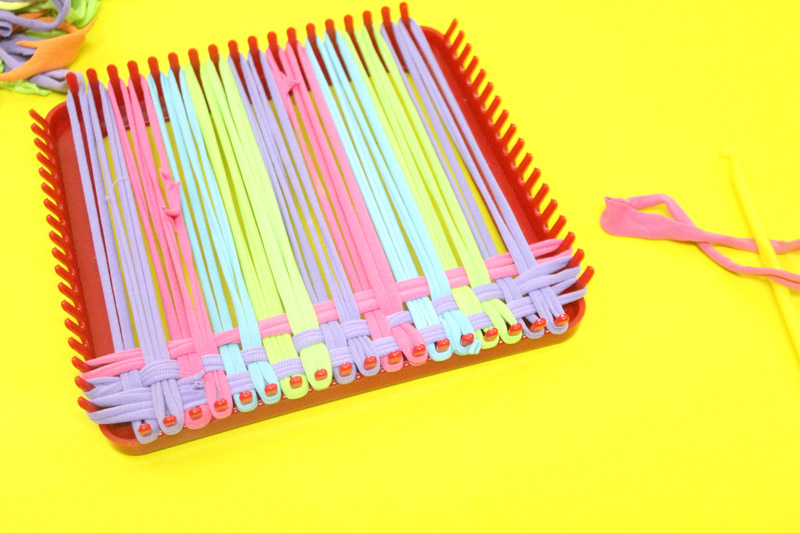 I remember having this exact Weaving Loom & Hook Kit as a child and creating "masterpiece" pot holders! There's a lot of developmental skill-building involved in creating these, including plenty of fine motor practice.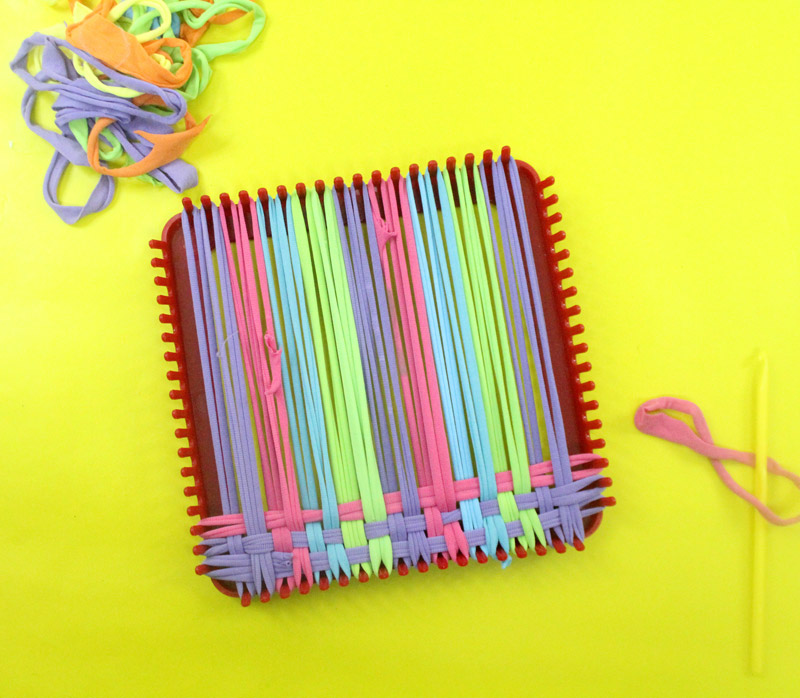 Cracker Barrel Old Country Store has so many nostalgic throw-back items like this – and they don't need to break the bank. Stop by their stores, or shop online. You can get the kit AND a refill pack for under $12, making this one of the most affordable gifts for creatives on this list.
12. A dot art kit that allows you to turn favorite photos into an art experience: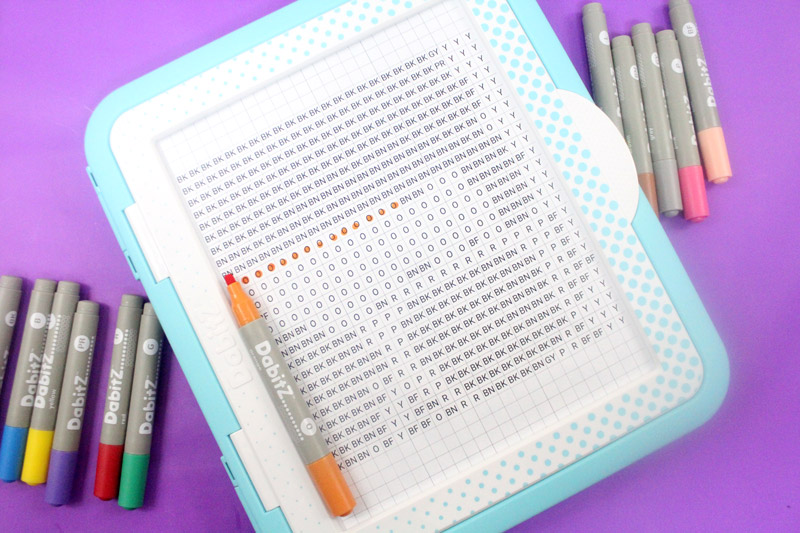 Dabbers are next-level dot markers: they have small dotted tips which allow you to dab your image into a mosaic piece of art! Use your printed image as a template to dab designs onto vellum sheets.
The DabitZ Learner Dab Desk Set has everything you need to get started. It comes with plenty of markers, printed images to practice on, and vellum sheets. It even comes with a desk so that you can have everything neatly stored and keep your vellum fixed on your template.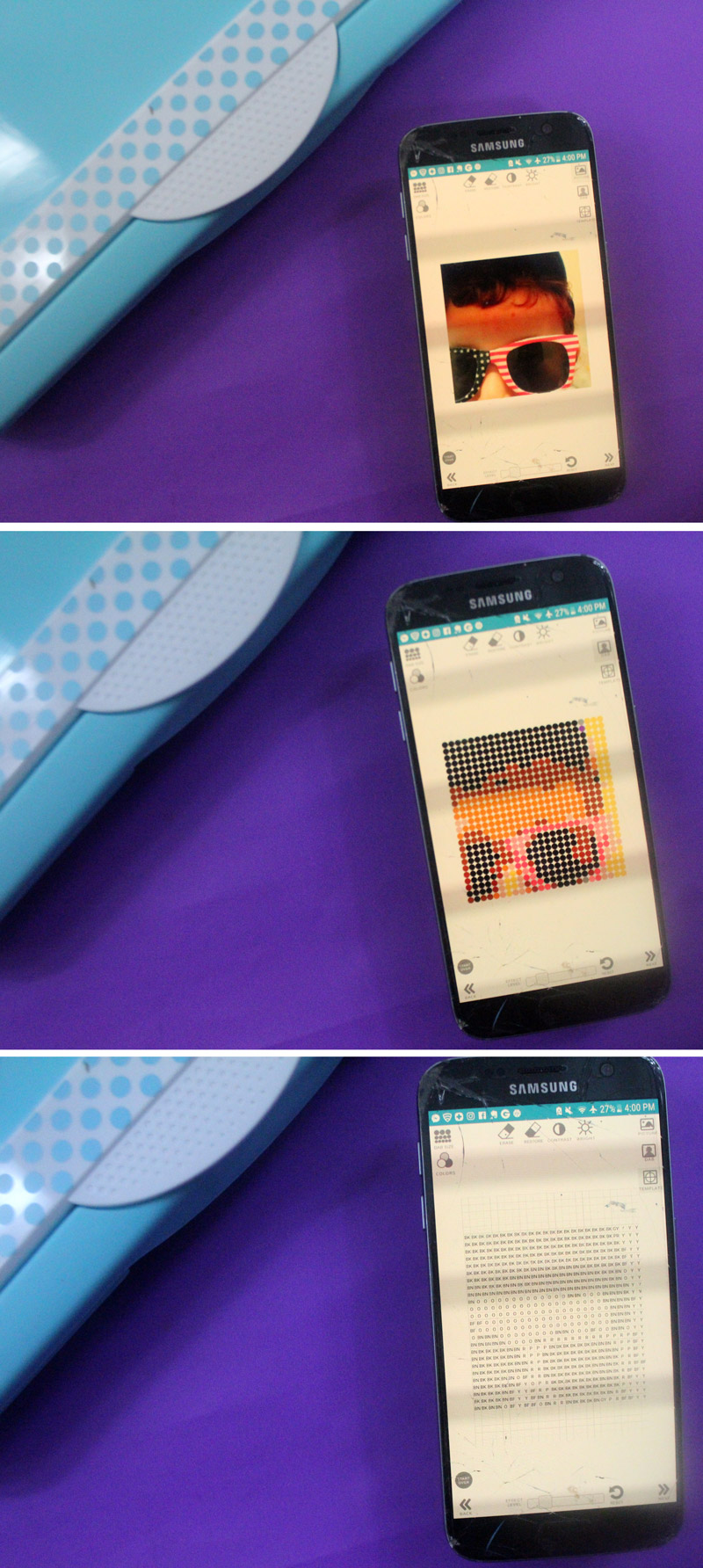 You also get access to the free app, which allows you to convert your images into templates. You can see a preview of what it will look like once it's dabbed and choose from other options as well. Then print it out and dab away!
13. A custom accessory-making-device like no other!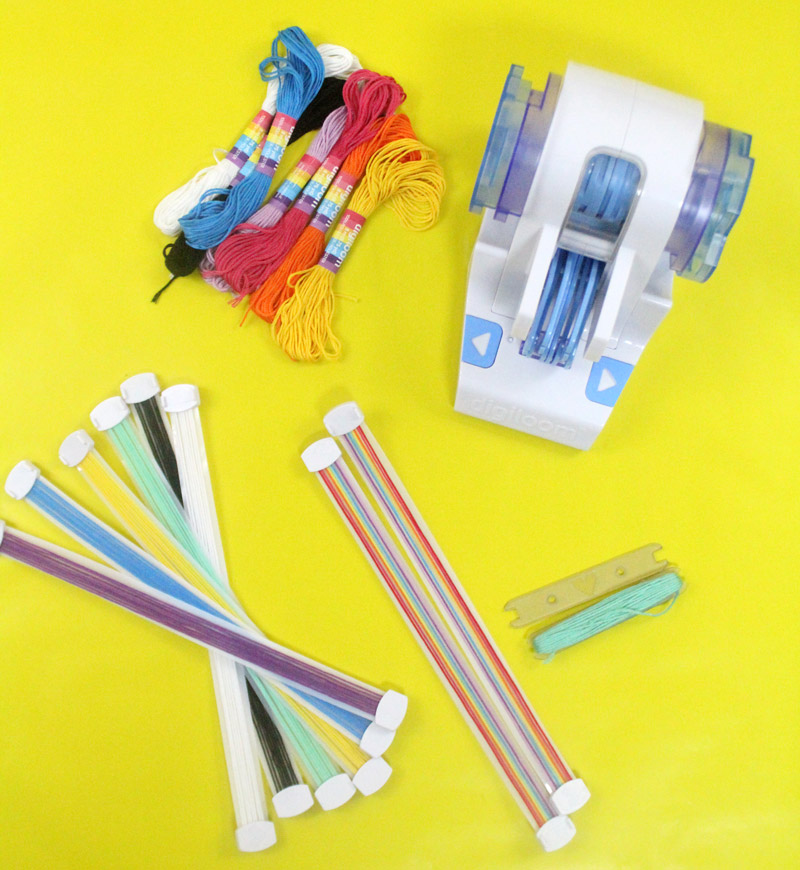 As a child, I used to design my own friendship bracelets. I'd sit and sketch, trying to figure out how to customize names and things like that. It wasn't easy!
Digiloom by WowWee is an app-connected device that allows you to easily weave different patterns into the (included) bands of strings.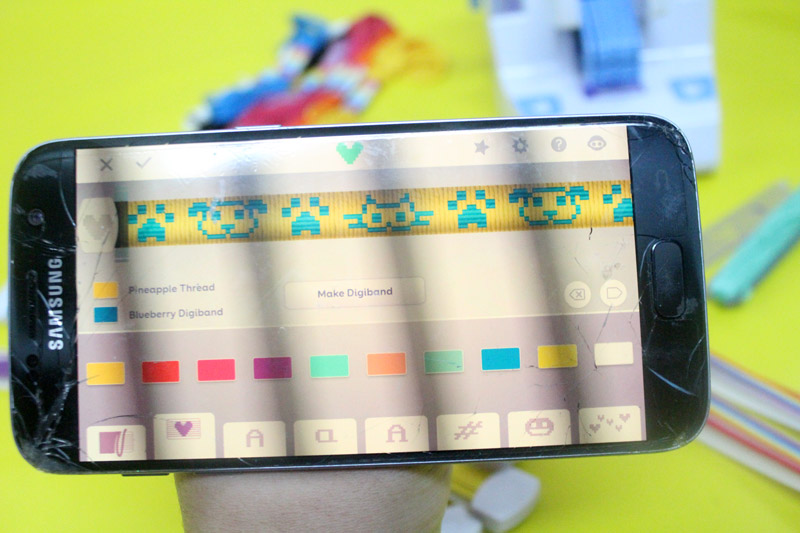 You can choose from their designs or create your own. The starter kid includes everything you need to make eight bracelets. You can also turn them into headbands, bookmarks, and more!
You can customize them with names, different colors, symbols, and shapes. The machine then lifts the correct number of "arms" so and you pass the thread underneath.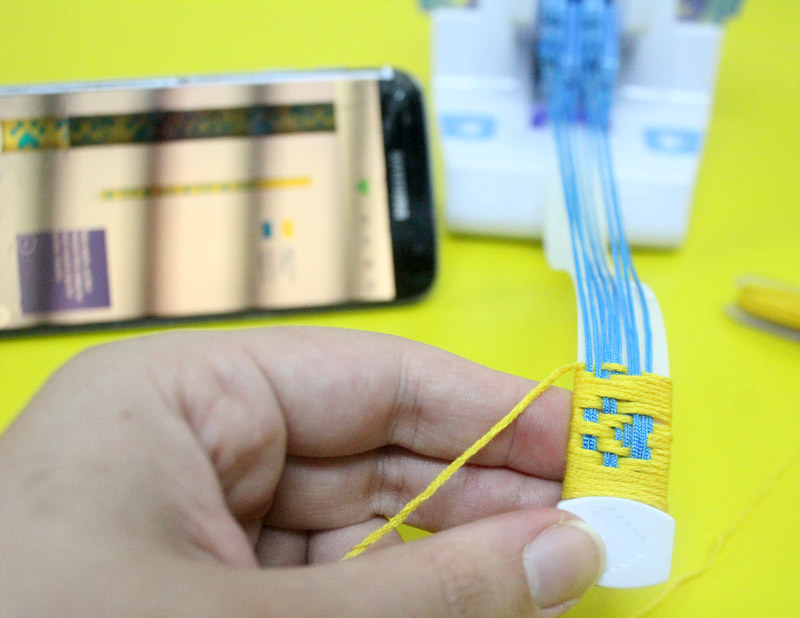 One of my favorite features of the digiloom? It takes TIME! Yes, it can take a good hour (or more) to make a single bracelet, which, when you're trying to entertain your eight-year-old on a long afternoon, is a good thing!
The starter kit will get you many hours of creative entertainment. You can then expand on it with themed refill kits. All of the above are available exclusively at Michael's.

14. An inexpensive pen set that allows you to draw vertically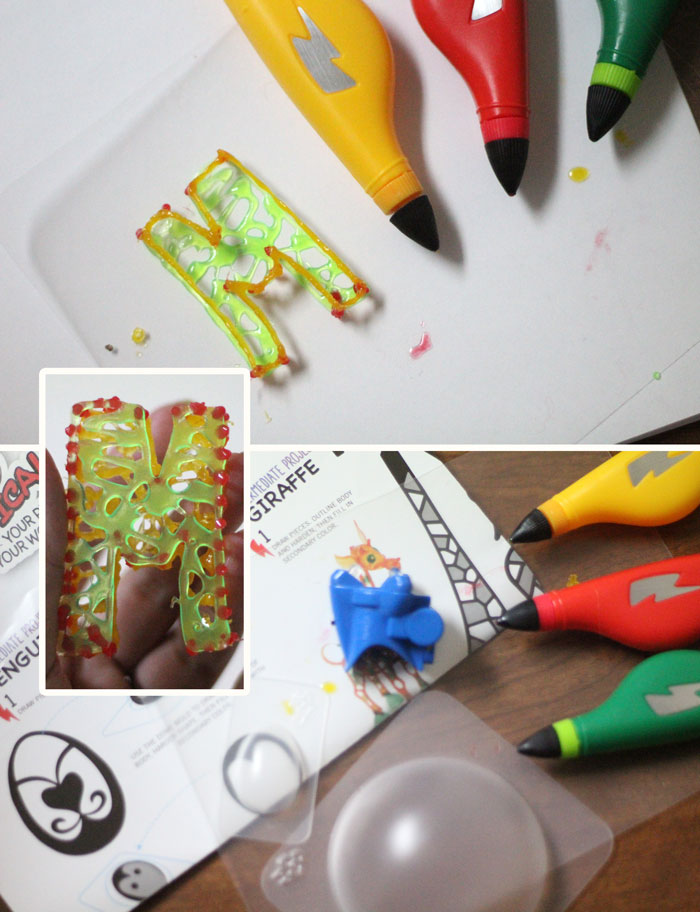 IDO3D pen is a 3D drawing pen that's: 1. designed for kids and 2. affordable! But there's more! It's not connected – meaning it doesn't need to plug in – so you can really draw easily. It also includes plenty of design ideas, templates, instructions, and anything you need to create wonderful 3D creations.
I had the time of my life creating this 3D "M", though I must confess, there is a learning curve there. Note: this is NOT of the quality of a "3D pen". If you expect it to be so, you'll be disappointed. It's on par with a kids' toy and some fun entertainment.
15. Kiwi Crate is the perfect crafting option for kids. I did mention Doodle Crate in the "kids and grown-ups" section above. If you're interested in getting something more kid-friendly, Kiwi Crate is the way to go.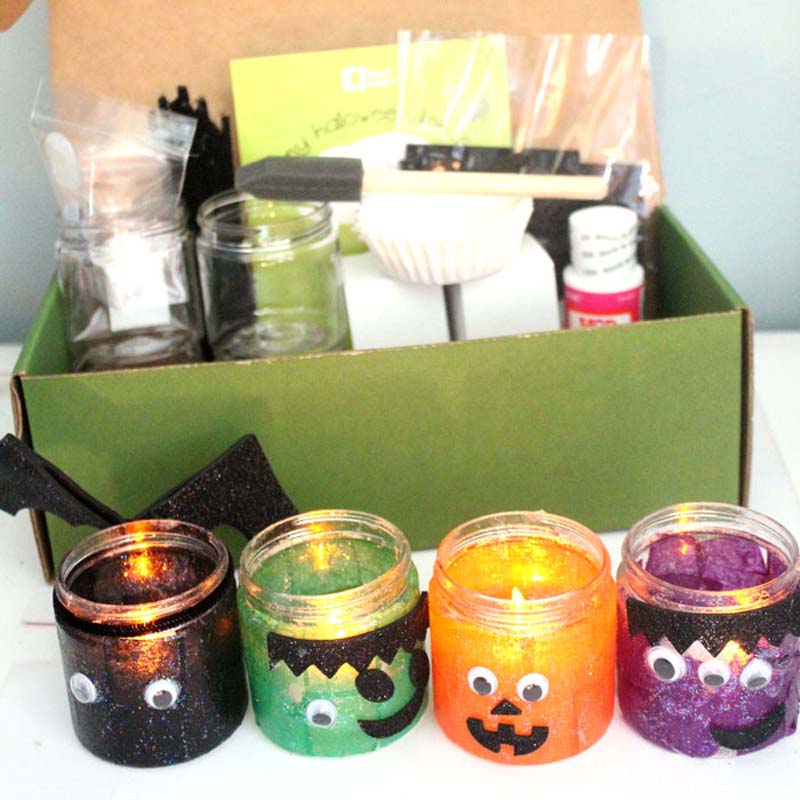 16. A string art set for tiny fingers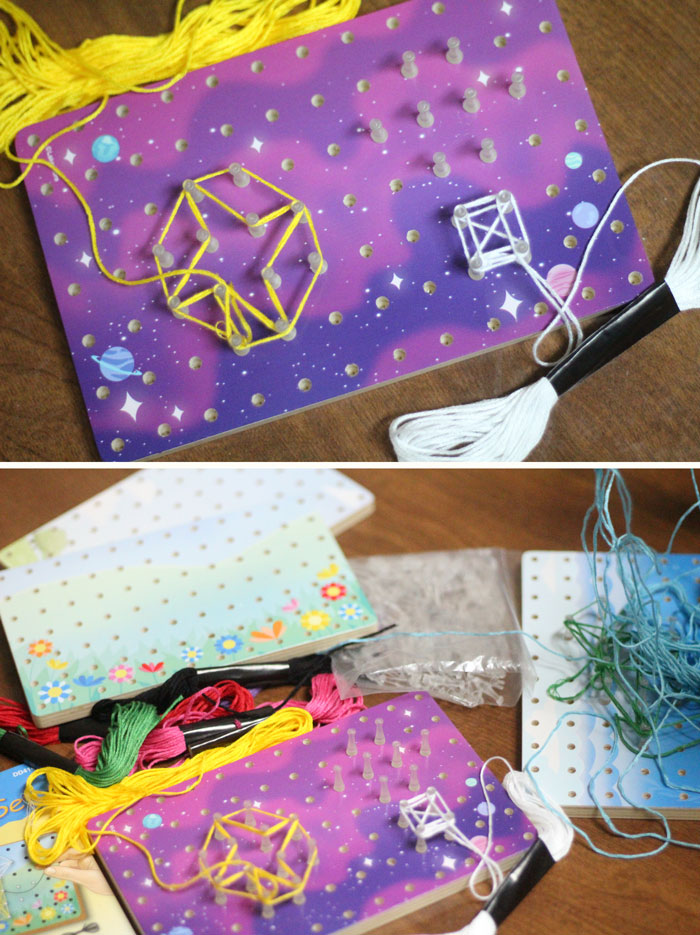 String art is a popular craft, gaining lots of speed. While it might include lots of hammers and nails when grown-ups do it, children can do it as well with the Lakeshore Picture-Perfect String Art Set. It includes background boards, pegs, instructions, and plenty of string. I did it alongside M, who got his too-creative spirit on and made a string-dump but LOVED the activity and asks me to do it every day.
You can reuse the boards and pegs afterward (don't forget to photograph the creations!) and it can work with any embroidery floss when you eventually run out.

Gifts for Creatives and Crafty Grown-ups:
17. The Project Runway Brother sewing + embroidery machine has been on my wishlist for a while. I eventually got a very basic sewing machine, but hope to one day upgrade to this (hint hint…)
18. An Xacto X5282 Basic Knife Set combines practicality and function with a great, presentable gift idea. It offers everything you need in a craft knife, packaged as a beautiful gift.
19. If you want something unique but still very versatile, Sugru is a moldable glue that turns to rubber when air cured. I literally used it to mount rocks on a piece of wood, so it's quite the gift to give!
20. The Cricut Maker is the latest in the die-cutting world that connects to the computer so that you can cut pretty much any shape – from a much wider variety of materials than ever! It's a great idea for someone interested in starting a shop and/or combining graphic design skills with crafting. It's also sitting on my wishlist…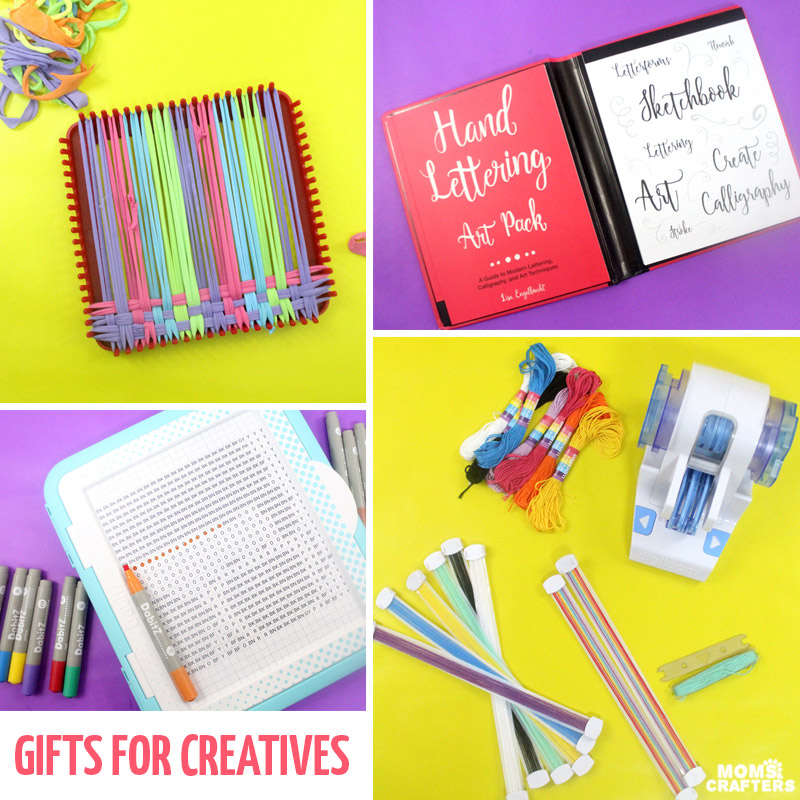 This post was originally published November 2016.