Educational gifts can be just as fun as non-educational – with the added perk of creating a learning through play experience!!! These top educational toys are unique and don't compromise on the fun factor. Gifts for creative kids are educational too – so make sure you check that out too!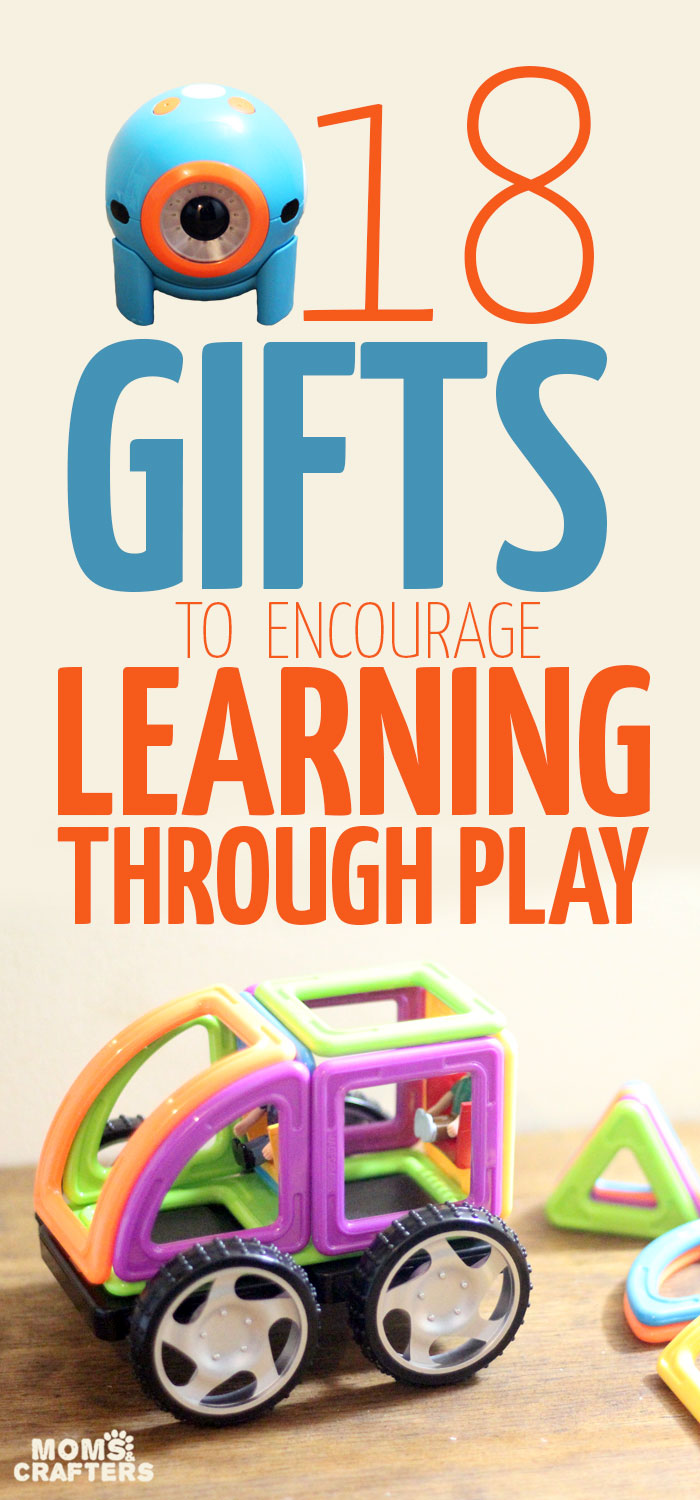 I've chosen toys that are personal favorites, suggestions from friends, and some fun new ideas. You'll find a broad price range – even within some of the suggestions – so you meet your budget whatever that is.
If you want smaller, get a smaller bundle. Bigger? Go for the 200 piece set. Want to spend less, get a single gift box. If you're looking to go bigger, opt for a year subscription. Many of these educational gifts can be tailored to your budget. And they all have one thing in common: they encourage hands-on learning through play, the most memorable and best way to learn!
Disclosure: I did receive some samples from brands for coverage. Some of the products on this list include those samples which I have tested and enjoyed, and some are products I purchased and received as gifts, love, and chose to feature. All of these products are "tried and true" in my personal experience. Nevertheless, I am not otherwise affiliated with these brands and cannot take responsibility for quality, fulfillment, or anything else that's in their hands.
This post contains affiliate links.
18 Educational Gifts and Toys for Kids:
Techy educational gifts:
Tech has gotten lots of bad rap for being unproductive play. But as long as you do it right, the opposite is true! Of course, you want to make sure your child gets lots of movement (not all techy toys inhibit movement!!) And many of these toys have lessons that can only be learned through tech…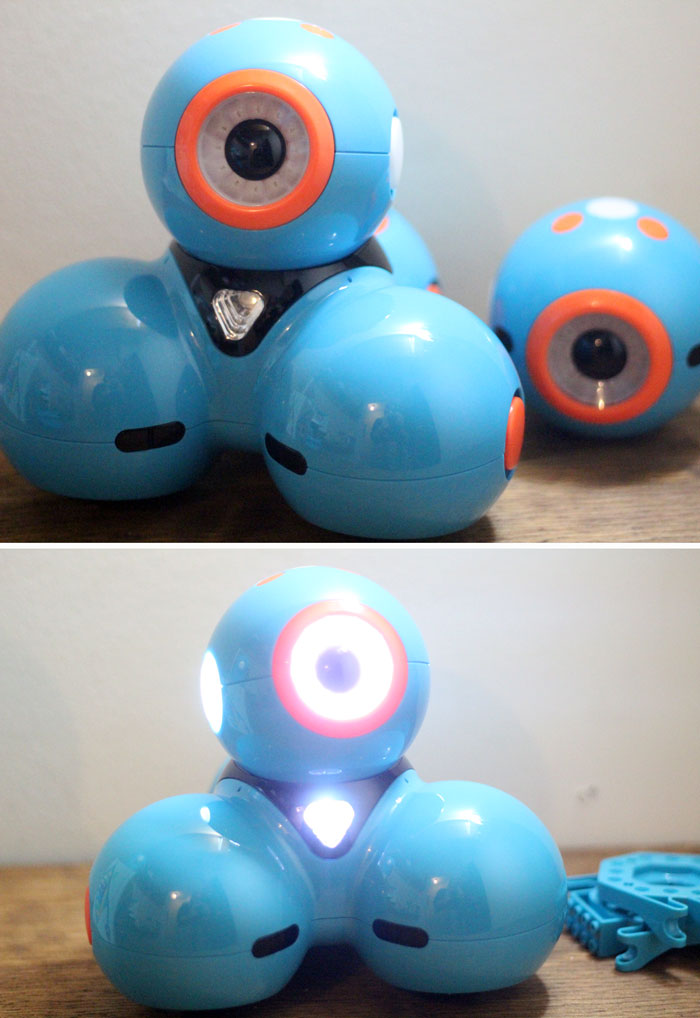 Programming is a major skill for a child to have, and giving him or her that gift is possibly one of the longest-lasting you can hand over. Package it in the fascinating Dash robot so that the child learns it "by mistake"!
Learn new programming skills with the assorted apps that are compatible with Dash, while teaching Dash new skills. Make Wonder has created in Dash a robot that can be mixed with all sorts of fun play. Create obstacle courses for Dash, or play with some of the accessories, such as building brick connectors (pictured) for hours of endless educational play. The apps guide your child through the process, so that it's perfect for total beginners.
Dash also has a smaller, simpler robot friend named Dot. IF you're looking to spend less, get Dot alone, or if you're looking for an upgrade, get a bundle with Dash and Dot together!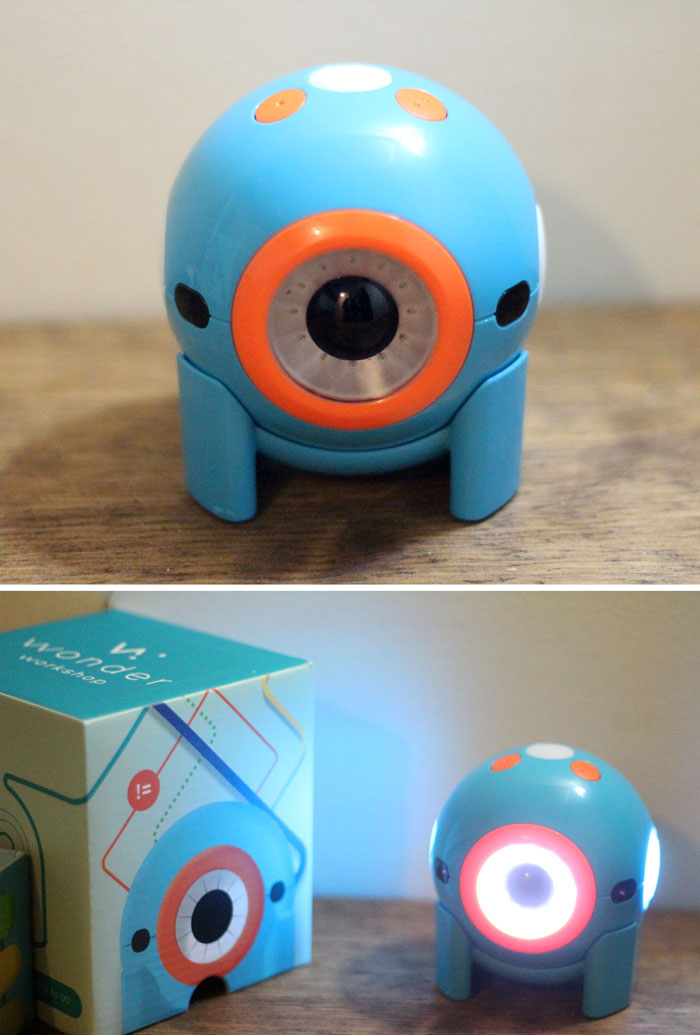 Dot is an adorable, friendly robot brain. You can program it to play lots of games, or play the pre-programmed games right out of the box. M loves to hear it say "I love it when you hold me!" He hasn't gotten very far with programming yet – because playing with Dot is an extra special treat!
Both Dash and Dot are fascinating toys that will be viewed as any tech-toy by your children: exciting, and never boring. But at the same time, they teach your children important skills in a hands-on manner that make it memorable!
3. eKids Disney Imagicademy Rocket Builder: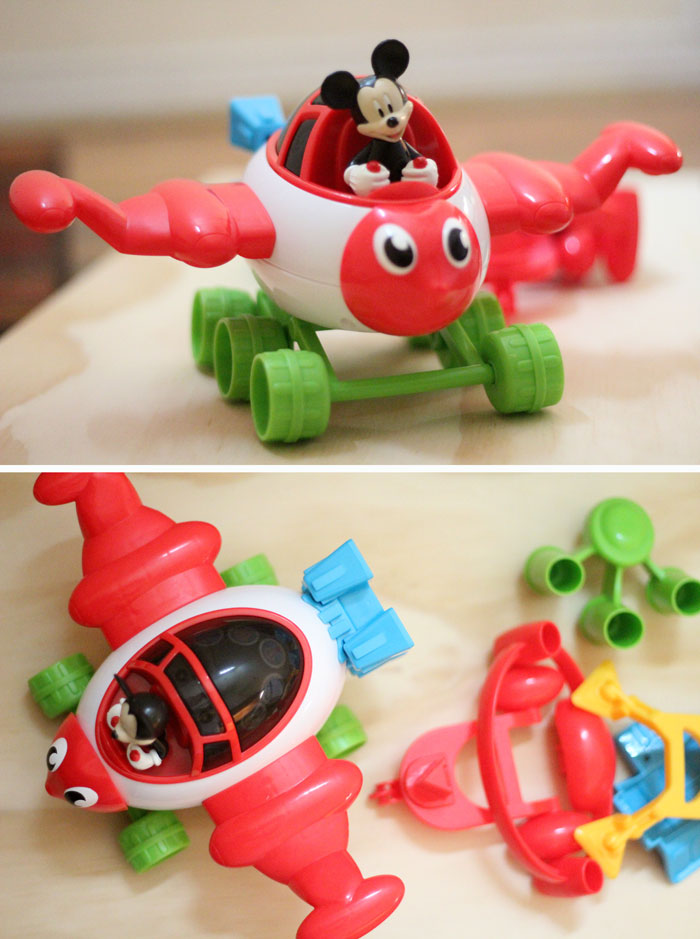 The Rocket Builder, at first sight, is a wonderful fine motor toy. It challenges your preschooler to find which pieces fit into which parts on the rocket body, and brings out the best of his or her imagination. M loves building all sorts of rockets, and has practiced his color skills by matching it up to make an all-red rocket! You get a rocket base, complete with Mickey, lights, and sounds, along with accessories in four different colored themes.
But the fun doesn't end there! The Rocket Builder communicates with the Mickey's Magical Math World app, bringing your child's custom creation to life on screen! From there, she can play all sorts of fun games and learn numbers and shapes along the way.
4. Little Scholar learning tablet:
How on earth did I survive a new baby with a toddler around? It was the Little Scholar learning tablet that came to the rescue. It comes pre-loaded with plenty of learning apps for young children, including math, phonics, letter recognition, books, and even its own camera!
Building toys that make great educational gifts
Building toys have endless hands-on learning possibilities. From problem-solving, to fine motor skills, engineering, and cooperative play, there is so much to be learned just by building! Plus, alongside the tech toys above, these are all highly entertaining, beyond your classic "lights 'n sounds" toys.
With building toys, there are simply so many to choose from, so I picked a few favorites that are a bit more unique. You can find a full list of LEGO gifts here, and DIY LEGO gifts here.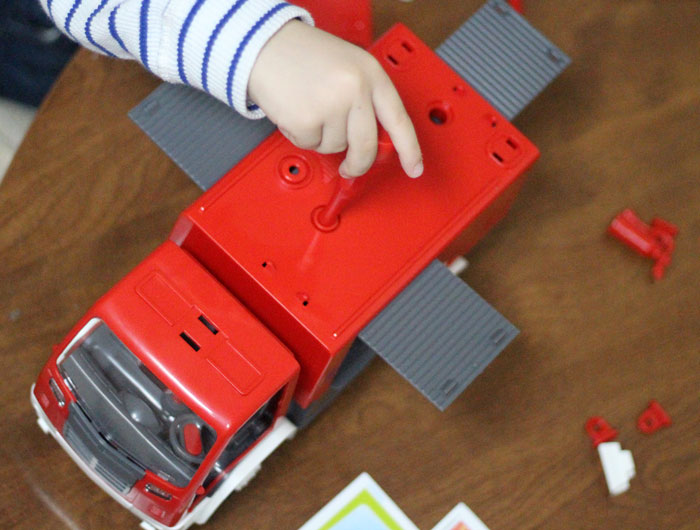 Since M loves to tinker, I always had my eyes on take-apart toys. But this one is so much more than that! M has an obsession with fire trucks, so the Revell Junior fire truck kit was perfect for him. We built it together (older children can build it on their own – it's really simple). Now, we treat it like a take-apart toy and he partially dismantles and reassembles it.
6. Magformers Wow Vehicles 27 pieces: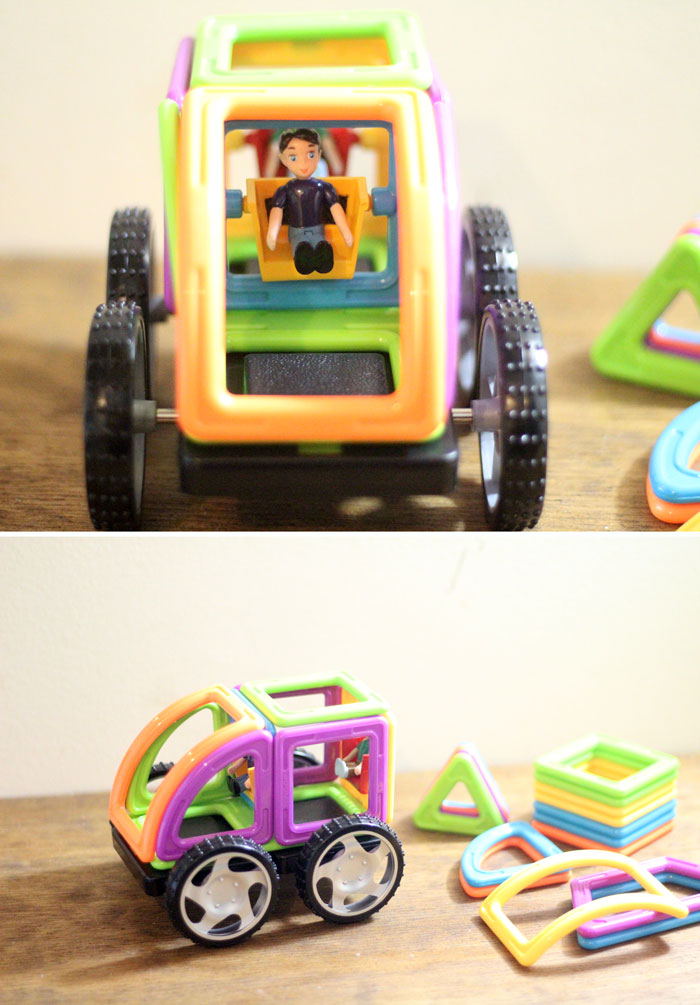 Magnet toys have gotten a reputation as a top pick when you need something that REALLY keeps little hands busy. But how do you turn that into a gift that's really unique (especially for a child that may already have a toy in this category?) You get the Magformers Wow vehicles set! With 27 pieces, including a two riders, you can build all sorts of vehicles. Mix them up with your child's other Magformers for even bigger play!
Your kid can never have enough Magformers.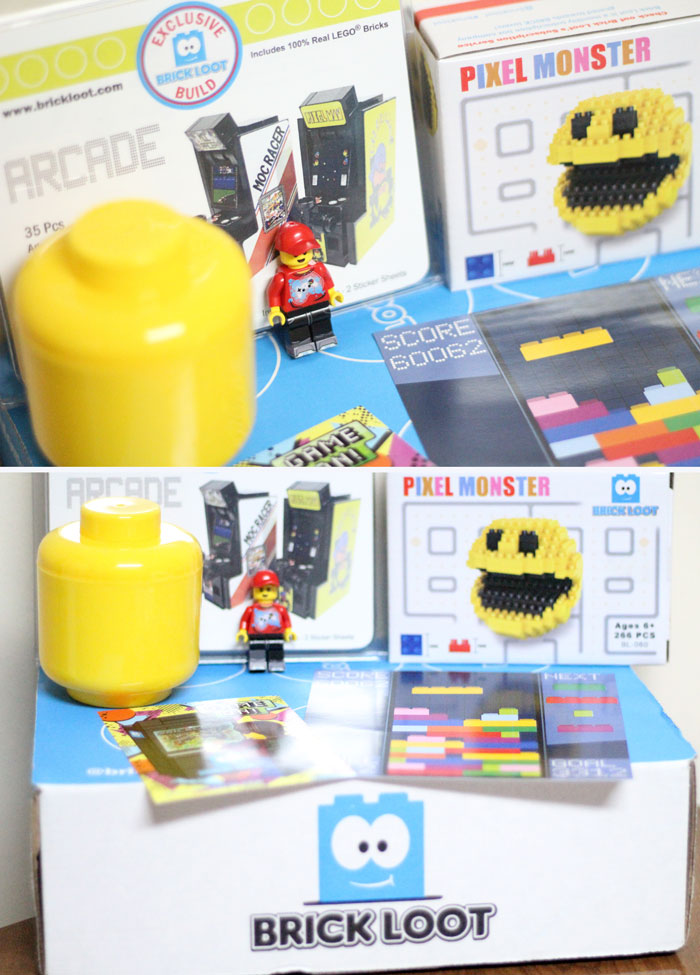 Got a Lego fan in the house? Get a gift that will be out-of-the-box. Brick Loot delivers monthly, well, brick loot! You can gift a single box or an ongoing subscription for a gift that fits your budget.
This Gamer-themed box included some fun game-themed stuff: a Brick-Loot custom build – arcade – using authentic Lego pieces and full instructions for building it, a pixel monster kit using mini bricks, a gamer mini figure, a Lego Head container (perfect for storing your arcade pieces), a Lego Tetris art print, and of course a fun sticker.
These tiny building flakes hold endless possibilities and are perfect for older builders! Get a huge set for a tiny price if you're on a budget, and create literally anything.
9. Construction Engineering Blocks:
Get these fun blocks from ETI toys for more fun that can be played with when you're finished!
STEM Educational Gifts:
STEM stands for science, technology, engineering, and math. So while the above gifts fit into this category too, these are mostly in the science category, and didn't necessarily fit into any of the above lists. These teach lifelong skills for your children, all while having fun.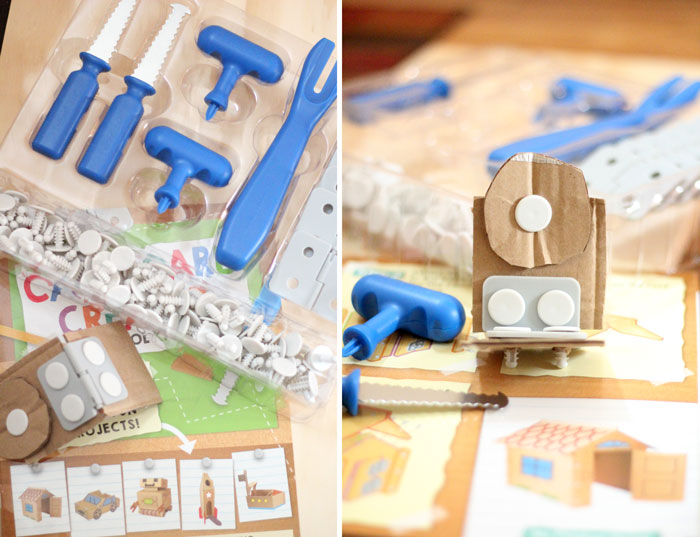 The things you can make with cardboard are endless, but they take on a new dimension when you have "professional" tools to build with! Practice some hands-on engineering by creating new fun toys using the tools and connectors included in the Cardboard Creator kit from Lakeshore Learning. It has enough tools to work together, and enough pieces to make plenty of cool stuff! Done with your creation? Just dismantle it and reuse the pieces on another one!
It's pretty cool how with a little bit of brain power (or just follow the included directions), you can make wheels that spin, doors that open and shut, and more, from what would otherwise be garbage.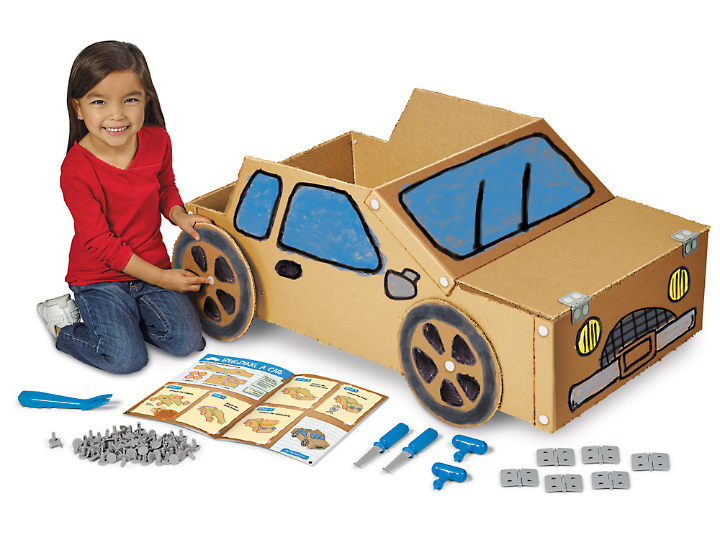 A friend recommended this fun kit: your child will spend hours chipping away and digging, discovering the hidden gemstones, and then learning all about them.
One of our favorite toys, these gears are more than building toys. Connect the gears to make things go! Whichever set you pick up, you'll find fun action once you manage to connect the gears the right way.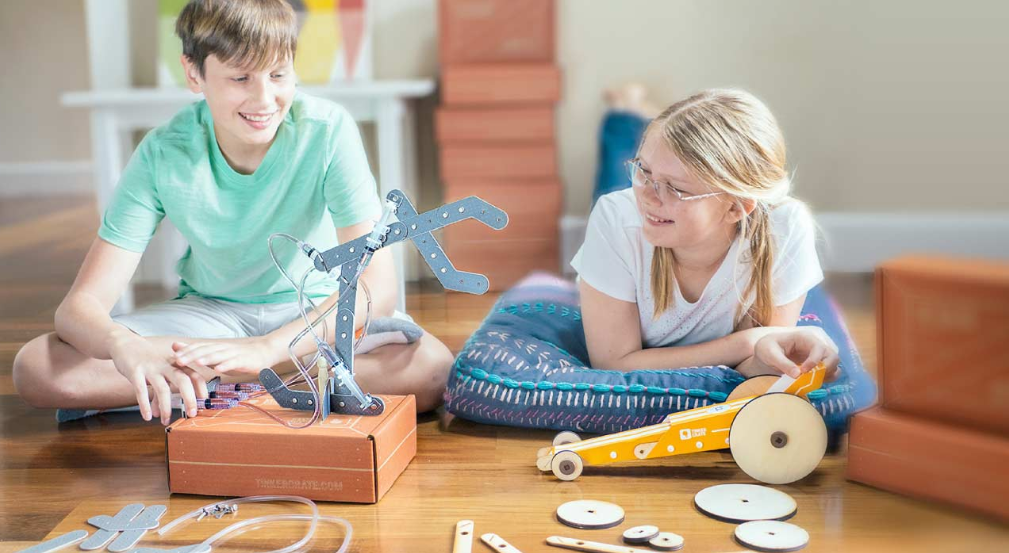 The perfect subscription (or even individual kit) for your little tinkerer, these monthly deliveries include fun challenges. You get a box with all the things you need to make that month's project, all geared toward a STEM experience. It also comes with additional science and engineering activities you can try.
Build electronics with these fun kits! The circuits snap together so there's no soldering required, making them perfect for little hands. It's a great way to teach little ones how things work, while giving them the boost of confidence that comes when a project is completed and actually works!
Goldie Blox kits encourage STEM in girls, making it cool to be smart! Choose from a wide variety of kits to make all sorts of creations that work. They mix craft with construction and are all compatible with each other.
Educational Gifts for Pretend Play:
Pretend play is an area that is often overlooked in educational gifts. It can help develop social and problem solving skills making it a great learning through play experience. Of course, the pretend play toy market is full (think play kitchens, food, houses, household items, costumes, etc.) so here are a few of my favorite picks:
16. Black & Decker Tool Box:

I know this is one my little guy would go for! Hand a kid a tool box, and suddenly she'll find all the things that need to be fixed!
This is a parent's sneaky way of saying "it's cool to help me clean!" You can pick up an actual Dyson vacuum that makes fun noises, except it's a toy…
Build a fort and then play in it! Here you have a complete fort building kit (just add a blanket) so you have an engineering challenge. Once you're done, your child can play inside, and pretend to be… anything!
Which educational gifts do you love? Comment below!