Funbites Review: Funbites are fun brightly colored plastic food cutters. They help cut food into small pieces the fun way! It's great for cutting food into bite size pieces for babies and toddlers, and for making it fun to eat for older children.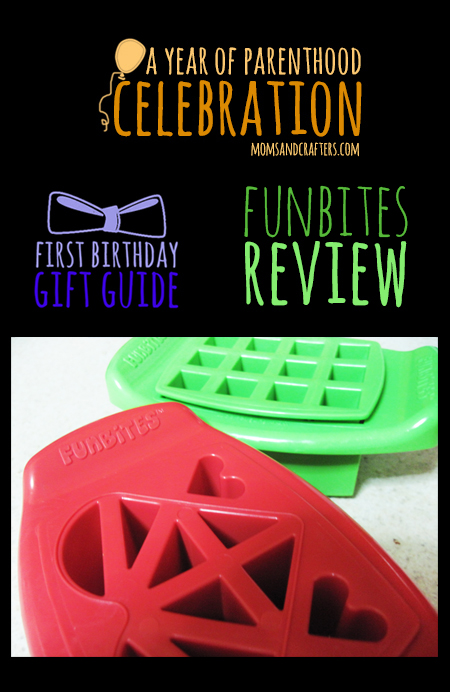 First Impressions:
When I first saw the design, I thought it's brilliant. These are sturdy pieces that fit exactly tot he shape of a sandwich. I loved the bright colors and adorable but practical designs. I tried it out on a peanut butter sandwich (and have since used it with cream cheese and hummus as well.) At first I did not realize what the two parts are, but when I did, I loved it! You press down with the main part, and then the insert pushes the little pieces out.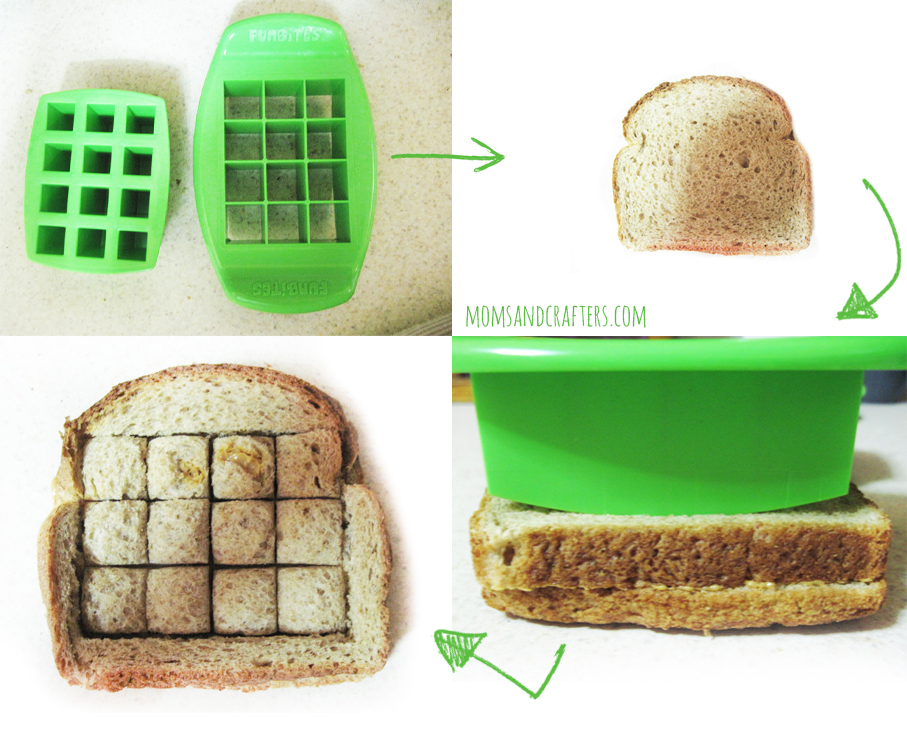 Features:
Some features you should know about:
They are dishwasher safe
They are BPA free
Popper insert makes food easy to remove
Made from thick, sturdy plastic
Made in the USA
Funbites come in three shapes – squares, triangles, and hearts
Funbites come in six vivid colors
Pick your bundle: $12.99 for one $22.00 for two, or $29 for three.
You can watch the video below to see how it works
What I liked:
I found the Funbites to be sturdy and great quality. It is made of a very thick plastic that is built to last. The awesome shapes, of course, make it fun to use. I LOVE the popper insert – it is definitely a deal maker here. I love the handles on the sides that make it easier to grip.
I was sure it would be another difficult thing to clean (other than my loving husband, I don't have a dishwasher) but it wasn't. The large openings mean that a sponge just gets right in when wiping.
They are so easy to use, I've literally been using these on a daily basis! The pieces that they cut are perfect for my little boy, making this perfectly age appropriate for a first birthday gift. (the messy pieces in the picture are just the crust that I tore off – Shmunchkin loves to teeth on that!)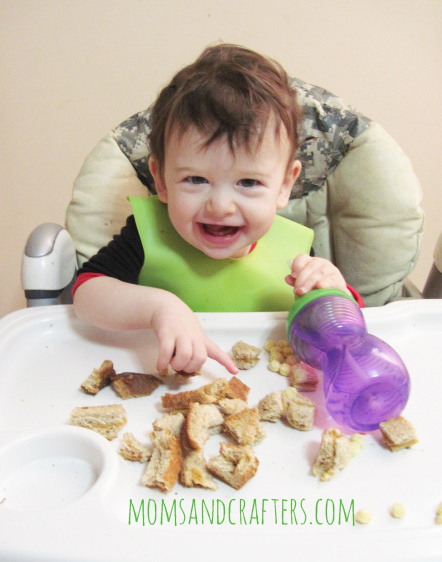 What I Didn't Like:
The plastic does not cut through easily – I often need to push the sandwich through. I do appreciate, though, that this does make it safer to have around babies, considering the bright colors will attract them. It also takes up so much space, and in my kitchen space is a huge factor!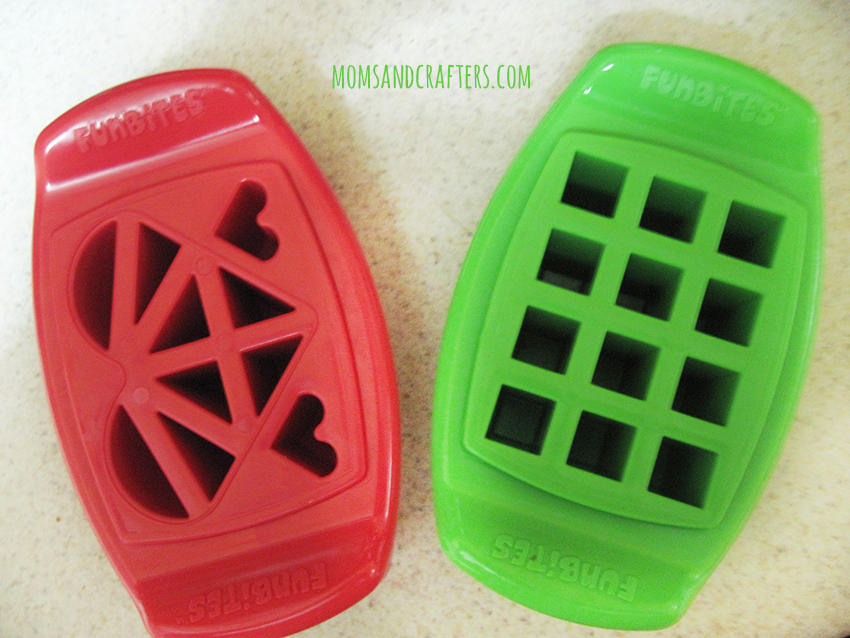 Who It's Best For:
Creative moms who are looking for ways to make their children's food fun to eat
Moms of babies and toddlers who need to cut food to bite size pieces.
Final Score *****
Final score is 5/5 stars. I've been using this regularly and enjoying it. I can't think of anything the company would need to do to improve on it, without taking away from another benefit.
Connect with Funbites
Disclaimer: I received the above product free of charge for review purposes. As you can see, all opinions are my own and remain unbiased.