Create these adorable and fun printable funny face magnets! When you're done, check out these DIY Alphabet Magnets from Clay to add to your magnet connection. This post contains affiliate links.
---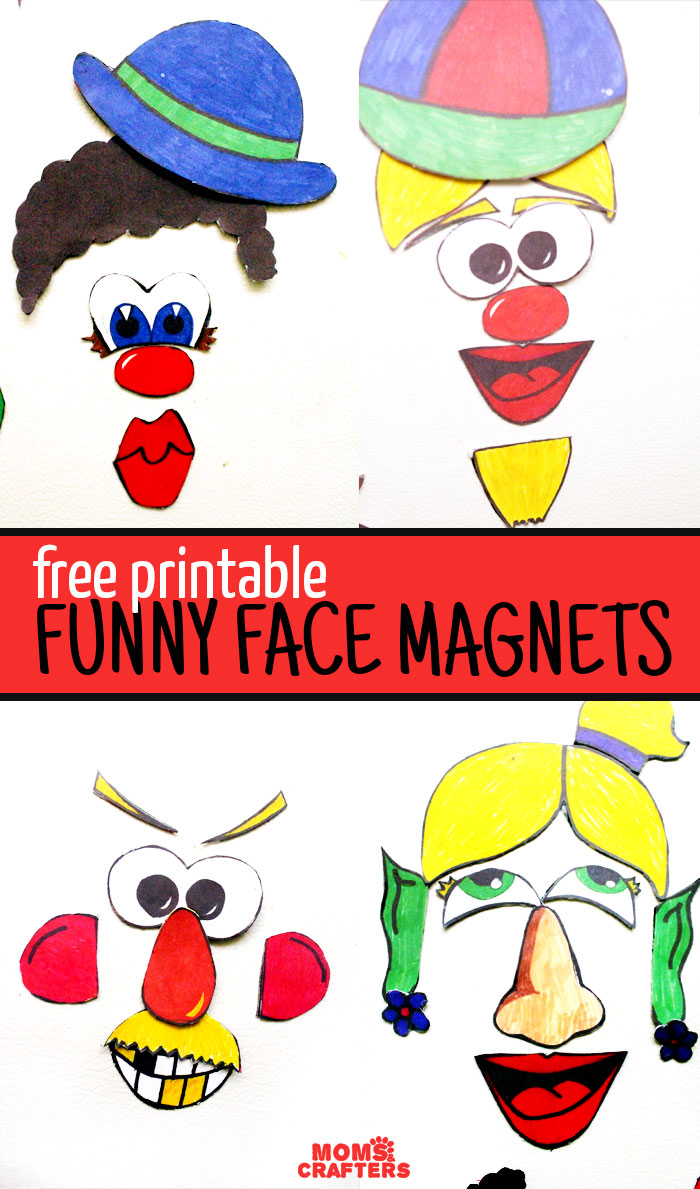 M is pretty much obsessed with magnets, so I made him these adorable funny face magnets to play with. He also is discovering facial features, and has really taken to poking at my eyes and "beeping" my nose.
That's why I decided it's the perfect time to create for him a fun toy to play with, to go along with that curiosity. While he still love playing with his car and road magnets (which you can also download for free), I decided it's time for a change.
For these free printable funny face magnets, I decided to step aside from my normal Photoshop and Illustrator stint. I decided that instead of using design software, I'll go back to my roots, and draw this by hand. That way I can inject a real dose of personality into these facial features.
When M saw me drawing these he got very excited. He saw in the random scattered features "Elmo, Ernie, Beebo (Big Bird), Hoppy (his lovey)"…
He loves playing with it! It's a great activity to go along with Mr. Potato Head, and of course was inspired by that toy. Since he calls Mr. Potato Head "Elmo", I'm not sure he wasn't referring to the former when he called it the latter.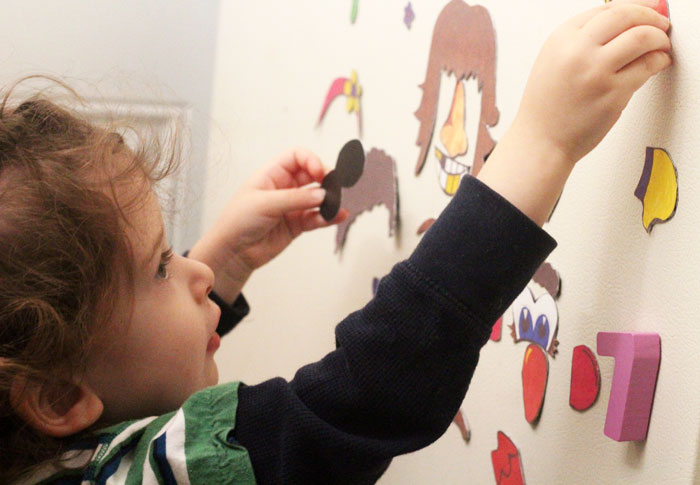 What you'll need:
Magnet sheets – you can print directly on these, or repurpose promotional magnets.
Cardstock – to print on if repurposing magnets.
Glue (if printing on cardstock)
Funny face magnet template – download and print at the end of this post.
Printing and assembling the funny face magnets:
There are two ways to go about printing these funny face magnets.
Print it on magnet sheets and cut it out.
Print it on card stock, and glue it onto a magnet. Then cut it out.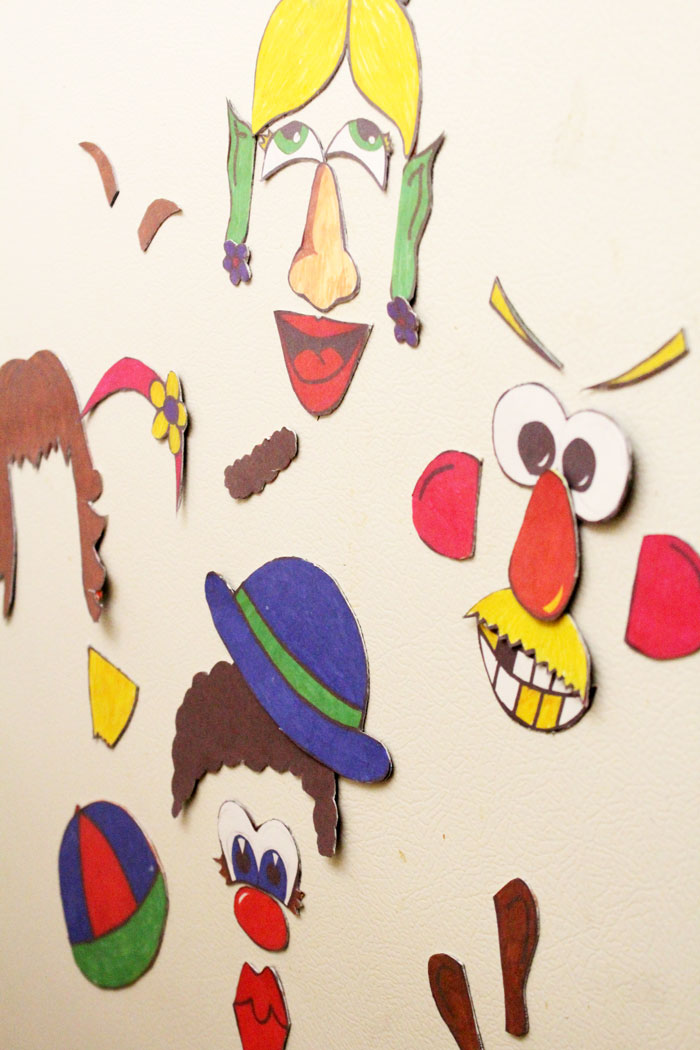 I did the second as I haven't yet invested in printable magnet sheets (which I MUST do as it will save me so much time, with the amount of magnetic activities we do!) Update: I started using printable magnet sheets and there's no going back!
The best magnets for printables like these are the very large promotional magnets. You can, however, cut out the individual features, and glue them onto smaller business card magnets (and slightly larger) as I did this time around.
If you don't want to put the magnet in your printer, but don't have enough promotional magnet to use, you can glue it onto the same printable magnet sheets. You can also glue little bits of magnet to the backs of the cut out features, but it won't be as durable then.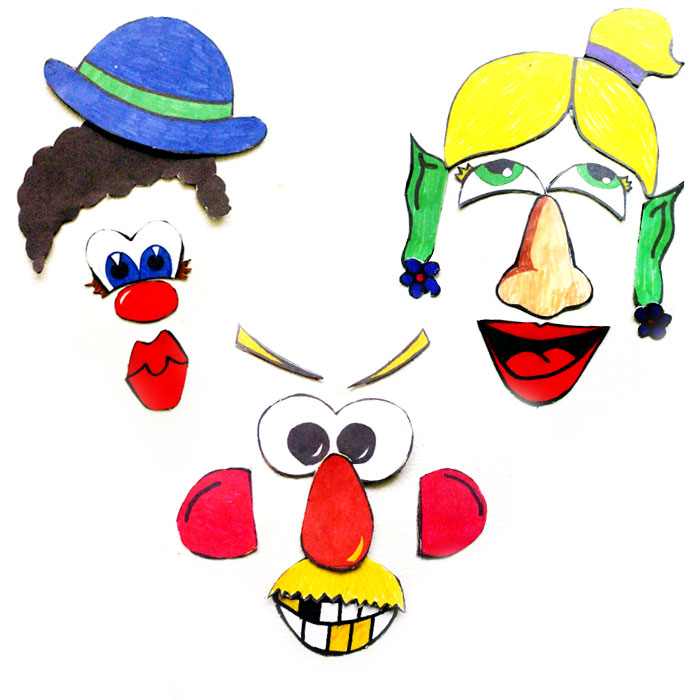 Playing with the funny face magnets:
M plays with these right on the refrigerator, alongside his car magnets and his number magnets. (Pst – those chunky number magnets are a fun hack too!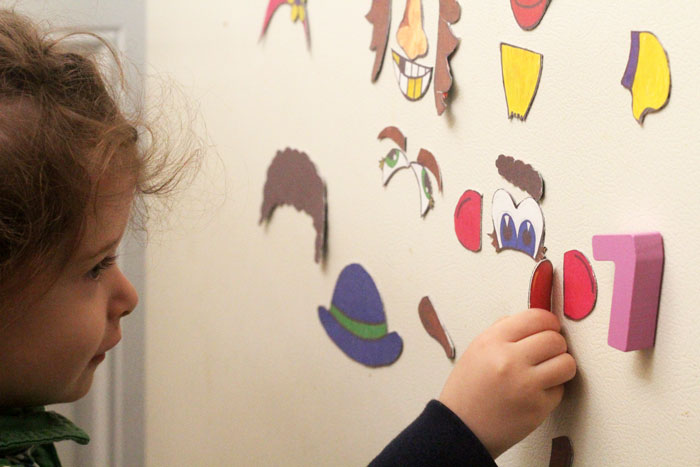 If you don't want it played on the fridge, just use a cookie sheet instead! It's a great quiet time activity and can be done at the table or in a high chair.
You can also use it as a travel activity, by storing them in a metal tin, which doubles as a play surface.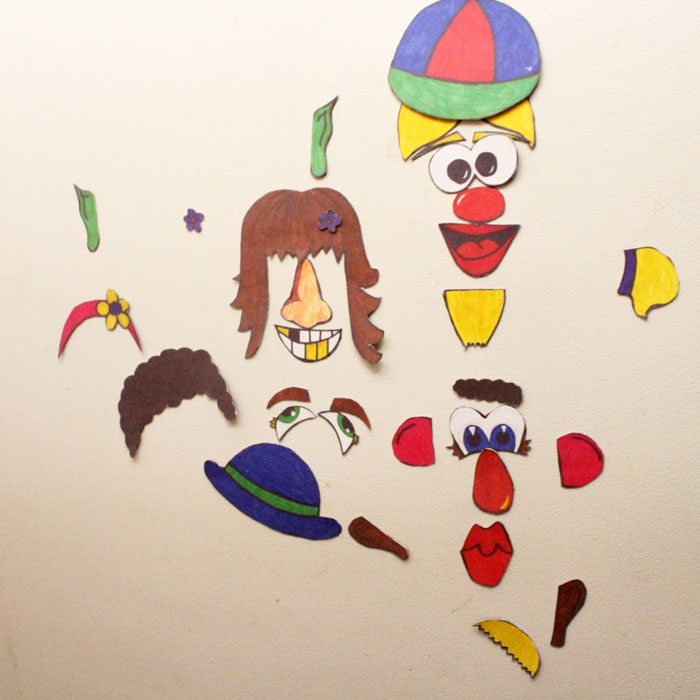 As you can see, the pieces can be mixed and matched. I hope to eventually cut out egg shapes from skin tone (plus, maybe green) paper to add a "face." He can just place the magnets on the papers, which will hold it onto the fridge. Meanwhile, he is playing with the funny face magnets as is.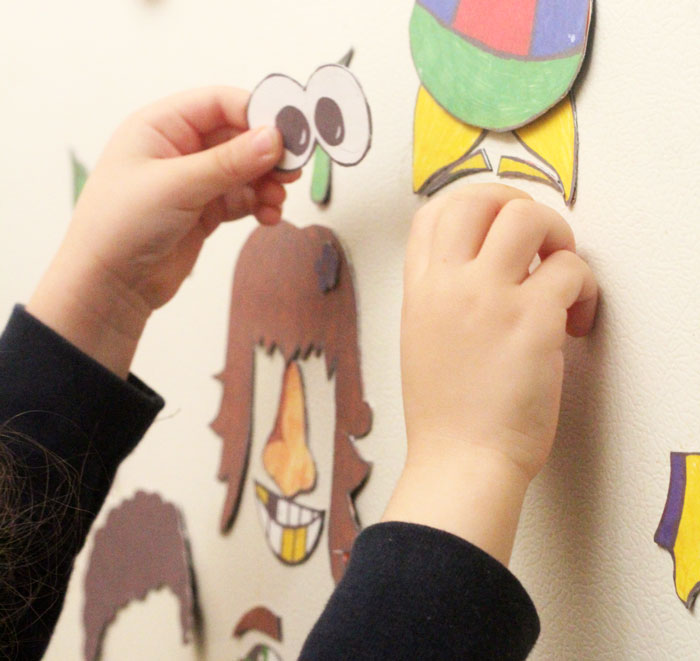 I hope you enjoy! Make sure to share the love by pinning the first or last image in this post! You can do it easily by hovering over the image and clicking the Pinterest icon.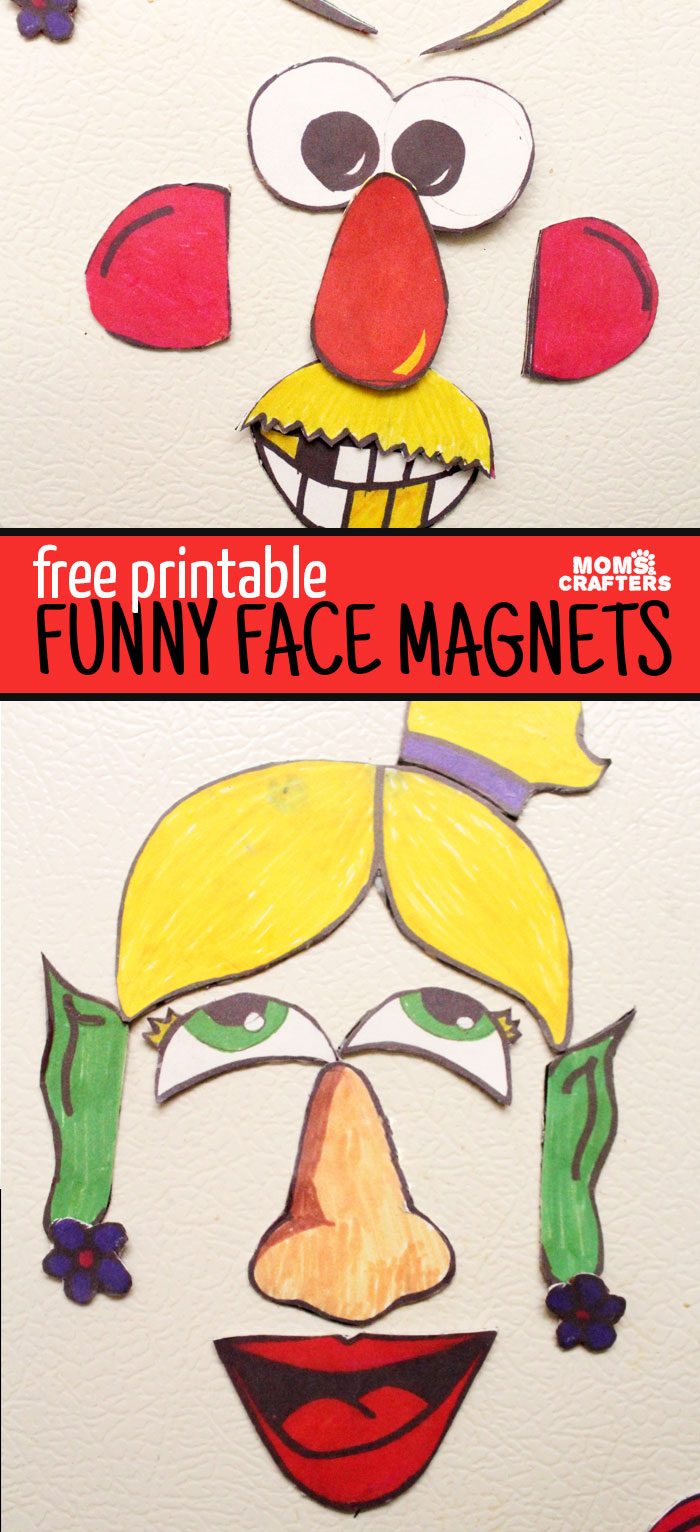 To download, fill out the form below. You'll be signed up for our free newsletter – unsubscribe at any time in the footer of the emails. I respect your privacy and the law and won't share your information with anyone.