Enjoy as I share 27+ fall crafts for kids of all ages! Then, check out the list of fall crafts for preschoolers. This post contains affiliate links.
---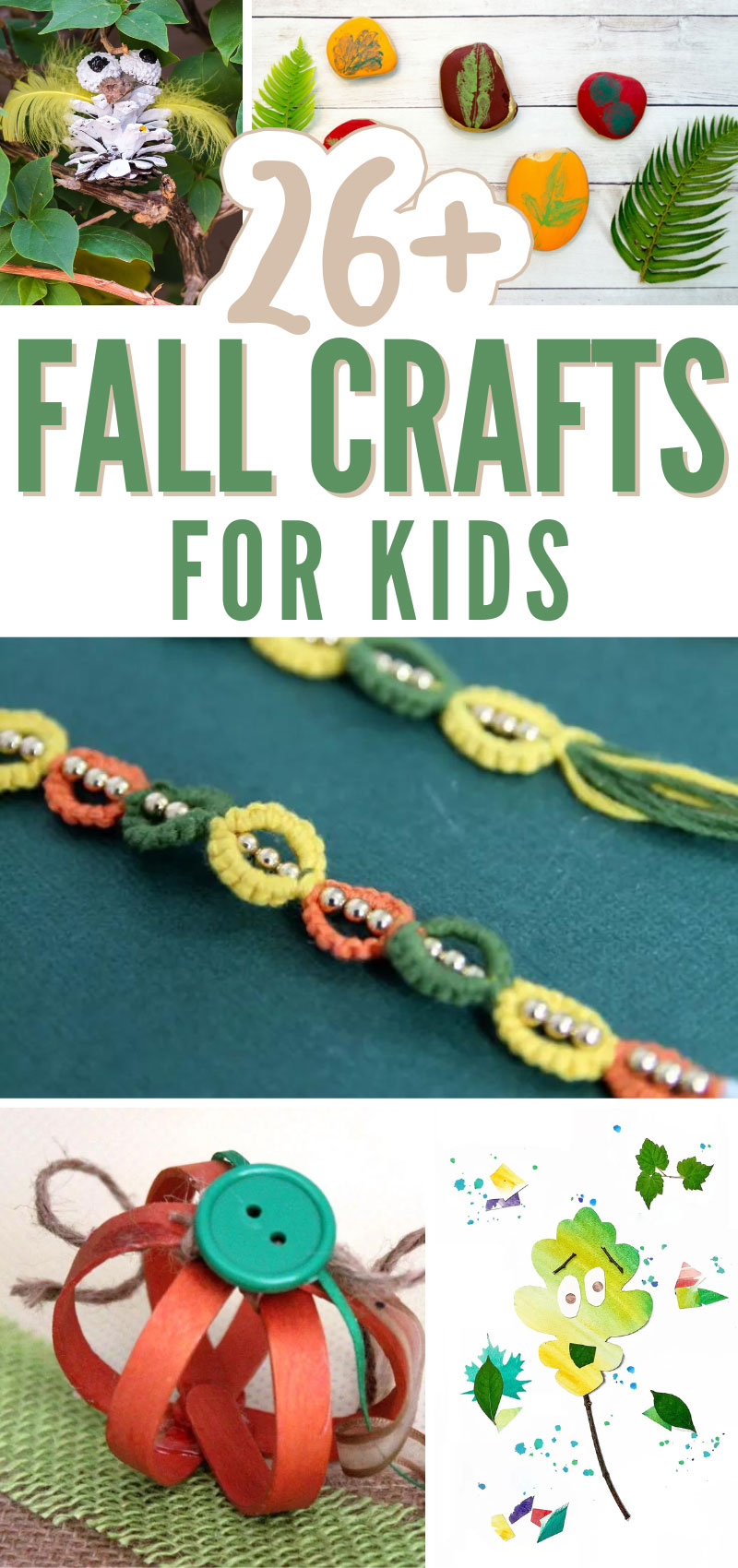 Fall is the perfect time to do crafts with your kids. From leaf crafts to pumpkin painting, fall is the season for crafting.
Using a few simple materials, your kids can start getting creative and expressing themselves with these great fall craft ideas! No matter how simple or complex of a craft you're looking for, there is something here for every kind of fall craft you can think of!
Many of these ideas include a touch of nature in the mix. How appropriate for the season when we spend more time in the gorgeous weather that nature has to offer, and as we take in the stunning scenes of nature changing its face.
These crafts are perfect for school-aged kids, but with a little help, you could do a few of them with your toddlers too. Here are the best fall crafts for kids to do during the fall season.
Table of Contents:
Fall Leaf Crafts for Kids
Celebrate the beautiful shades of autumn and the magical transformations it brings! Kids (and adults) are never too old to enjoy this wonder and these fall crafts for kids celebrate just that.
Fall Leaf Garland by Crafts Kids Love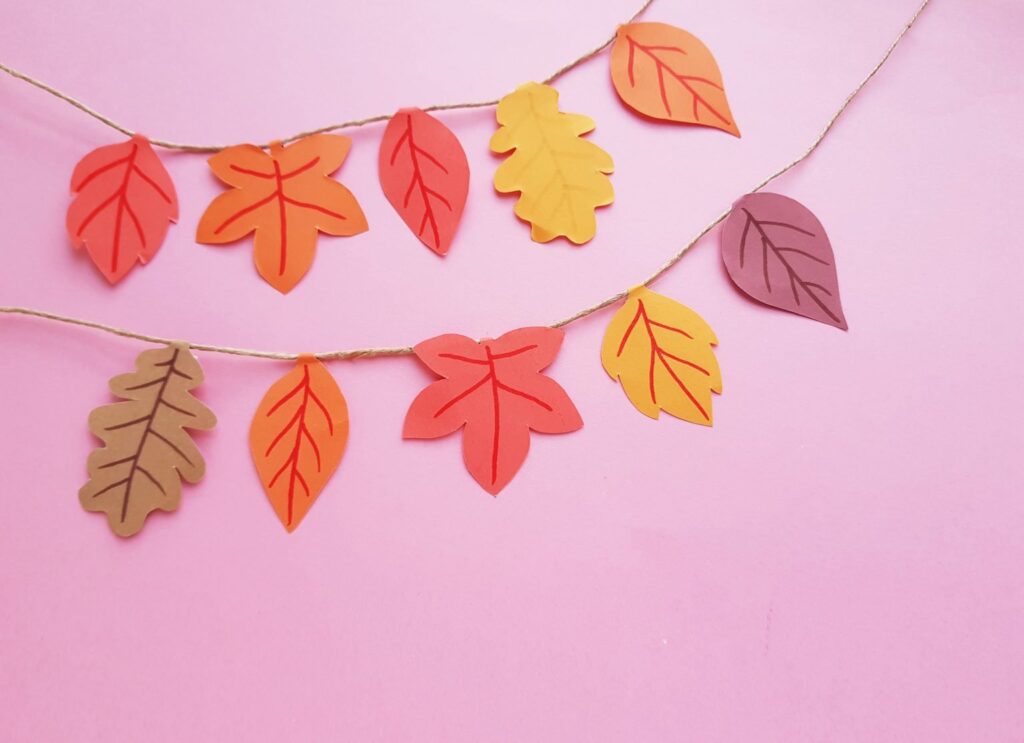 Kids can decorate the fireplace or the mantle with this fall leaf garland craft. And if they're up for it, teach them a little color-theory with the color-on-color details.
Paper Leaf Stick Puppets for Fall by Barley and Birch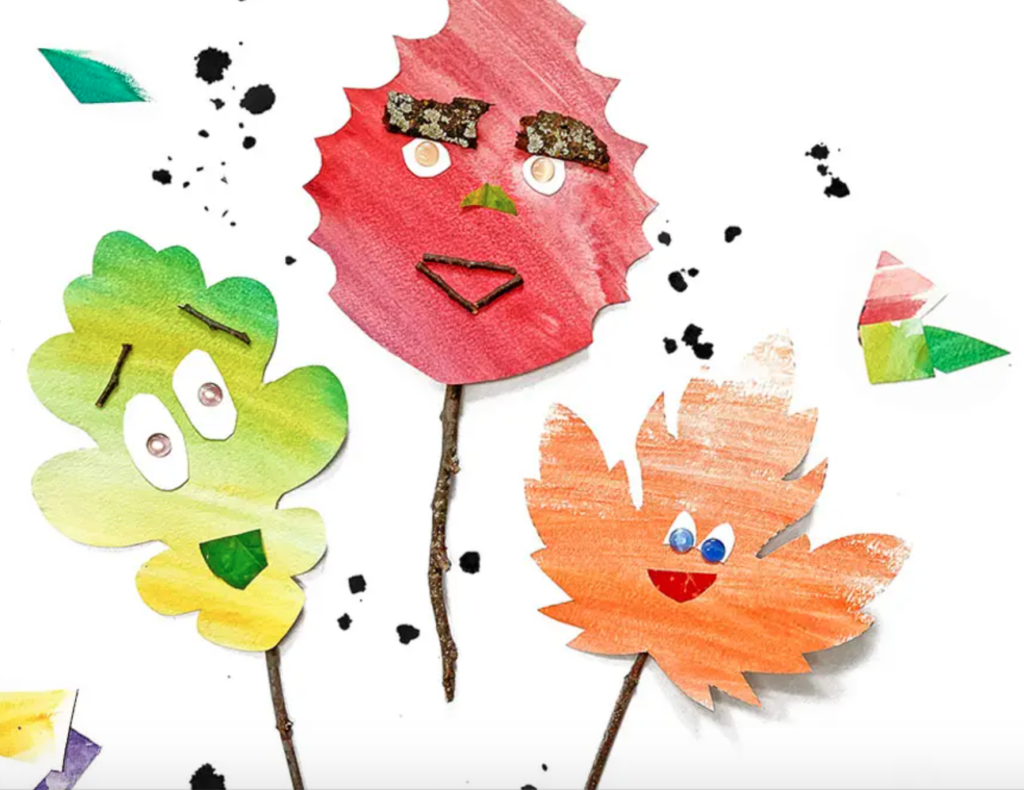 I just love a good open-ended craft that's full of self-expression! These stick puppets use literal sticks and allow kids to really show their emotions.
Leaf Friendship Bracelet Pattern by Moms and Crafters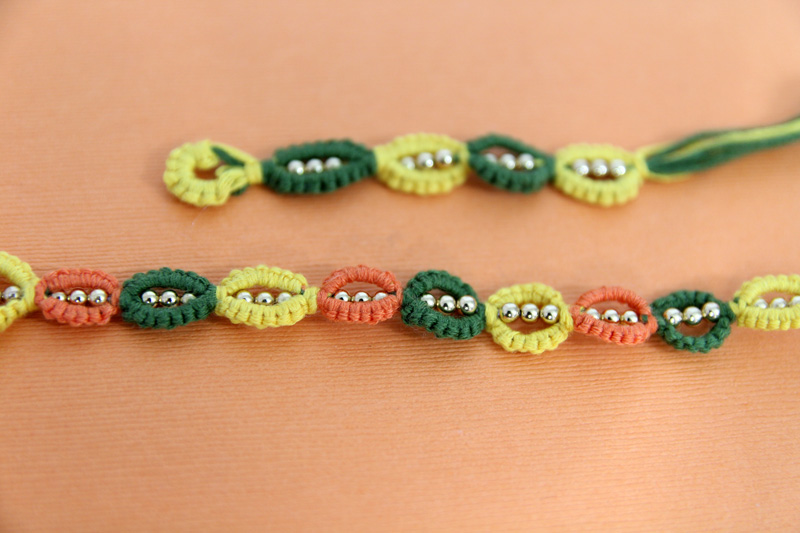 Classic meets trendy with a fun fall leaf friendship bracelet pattern. I designed this as a beginner tutorial since so many fall leaf patterns are very advanced. And who says kids only want to knot those bracelets in the summer? Friendship bracelets shouldn't have a season! Make sure you have fall colors of embroidery floss handy!
Falling Leaves Sensory Bottle by The Soccer Mom Blog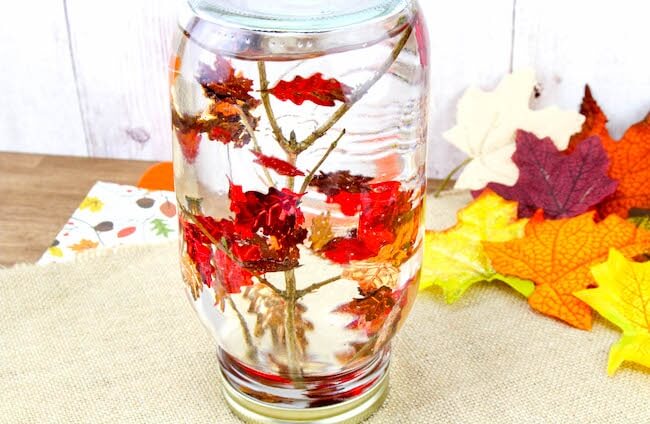 Of course snow falls. But you know what else does? Fall leaves! So who needs a snow globe when you can have a fall leaf globe? Of course, it can double as a calming sensory bottle too.
Fall Adult Coloring Page by Moms and Crafters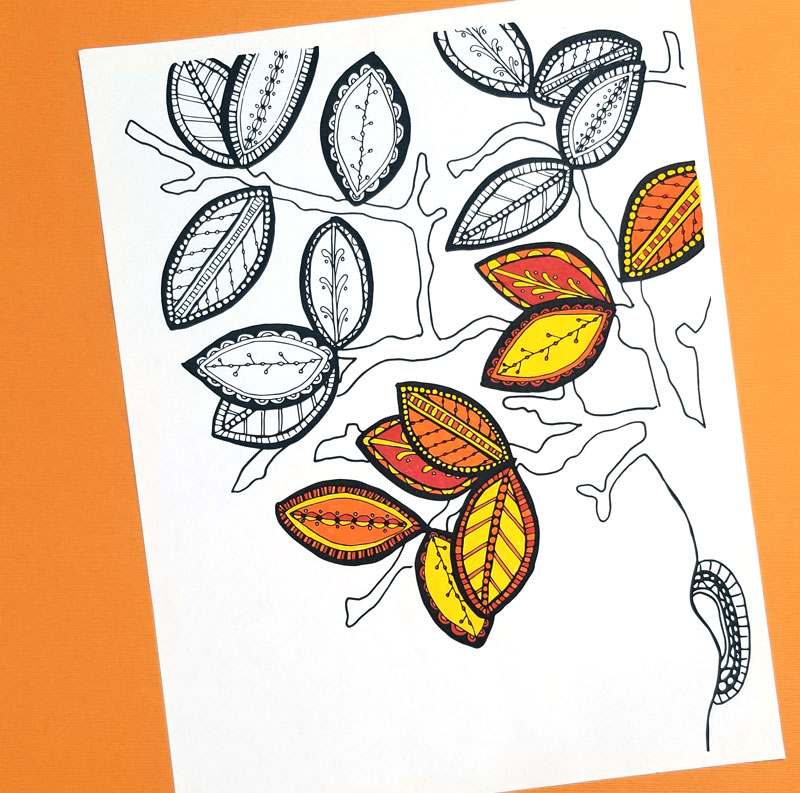 Got a big little person who thinks they've outgrown coloring? This "adult" coloring page is a fabulous fall craft for kids who THINK they are too grown up to color. It's simple enough for ambitious colorists age eight and up.
Autumn Sun Catcher by The Gingerbread House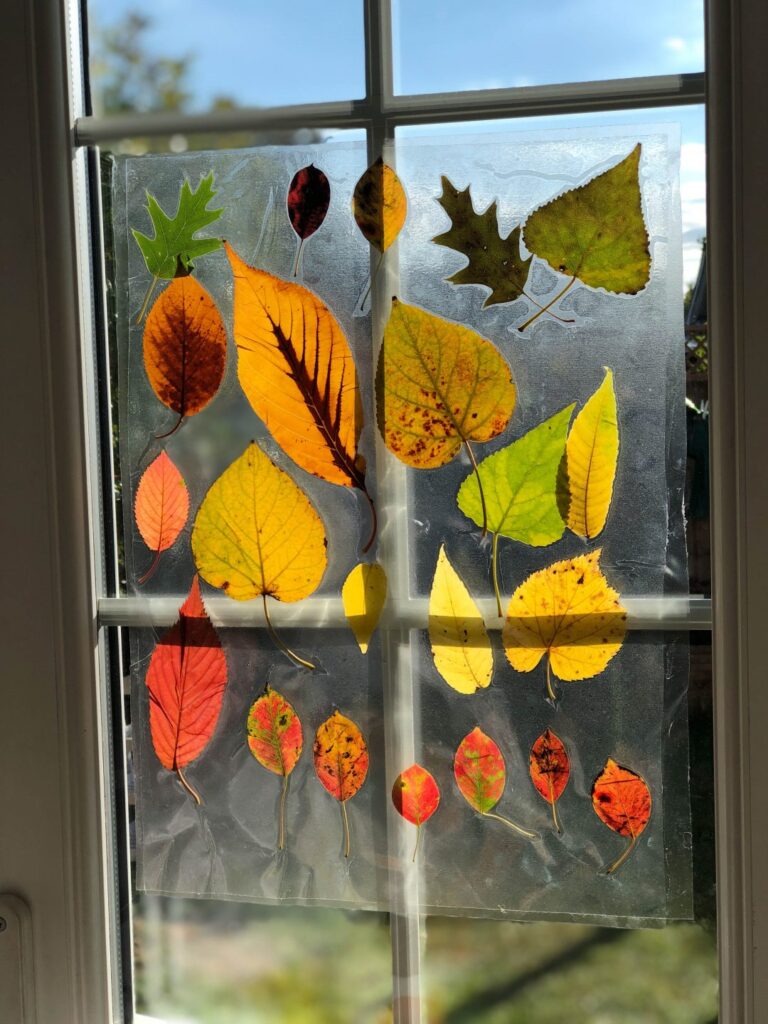 Fall nature hunts are a rite of passage for every child. And turning them into a gorgeous sun catcher display just makes it that much more exciting. What better way to showcase the wonders of this world we live in?!
Fall DIY Decor by Moms and Crafters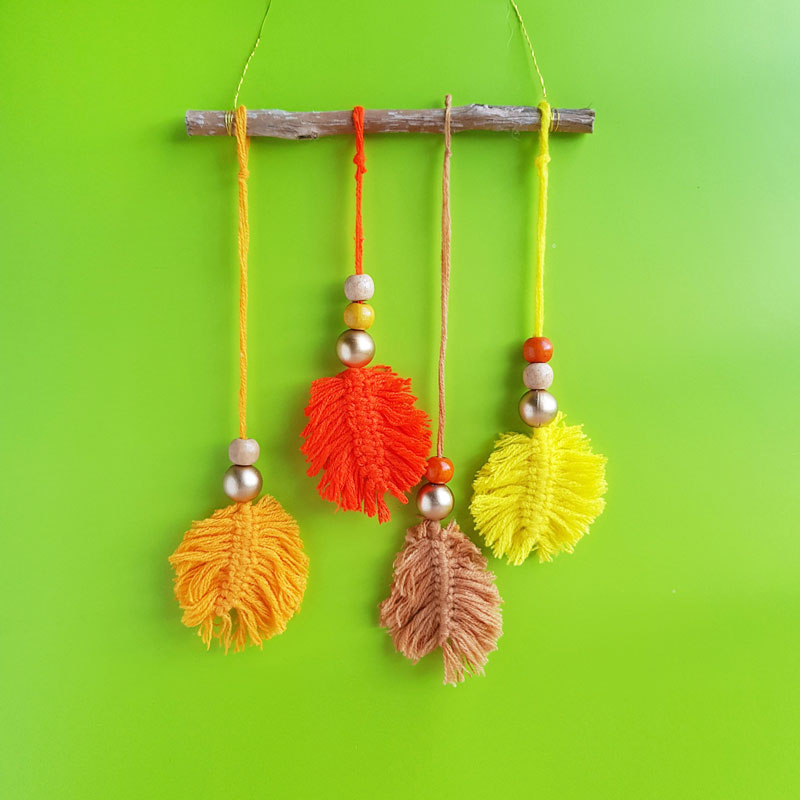 Beginner macrame is fabulous for tween kids who are ready to learn a new skill! Make this simple fall leaf wall hanging for them to sweeten up their space with. All you need is yarn and a stick from outdoors!
Paper Leaf Magic Wands by Barley and Birch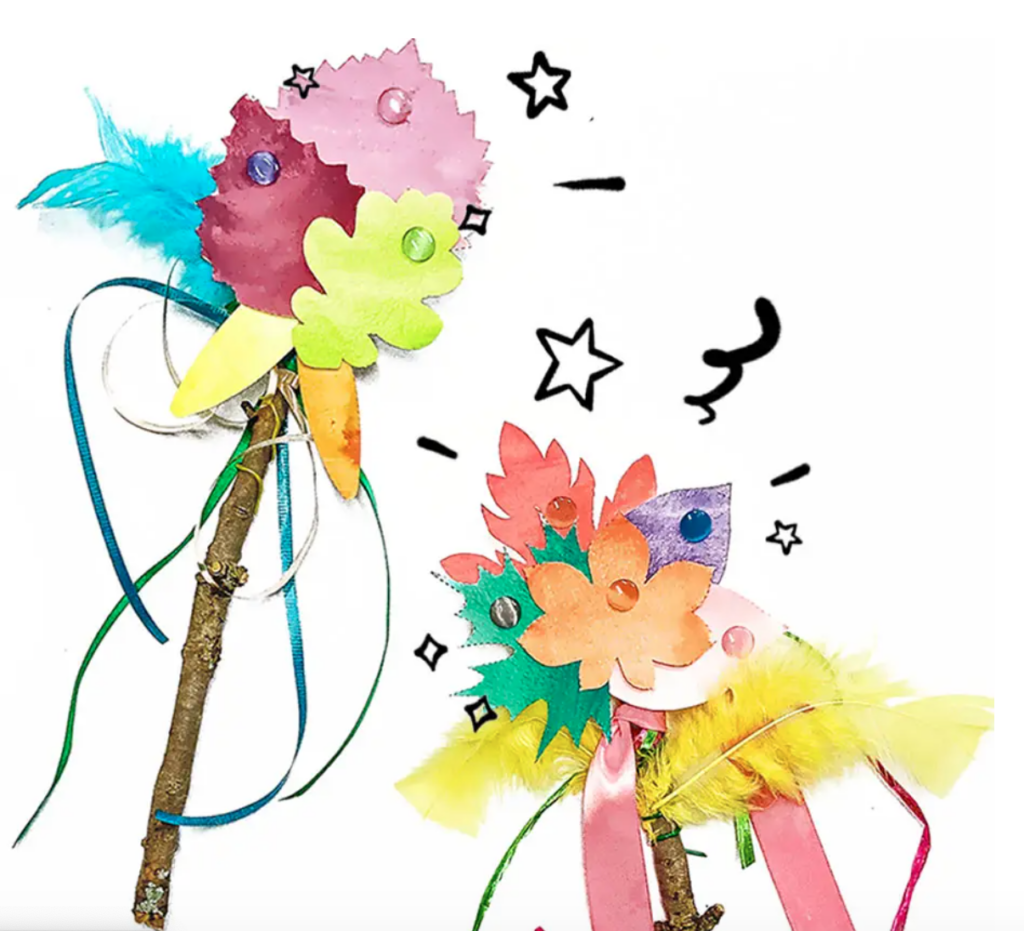 Become the fairy of fall with this sweet wand craft! The tutorial uses paper leaves but you can try it with real leaves too.
Fall Luminaries by Moms and Crafters
There's nothing like a fabulous paper craft that's functional too! This paper lantern uses LED candles to keep it flame-free and thin craft paper that'll let the light through. You can use tissue paper too if you prefer.
Easy Leaf Printing on Rocks Autumn Craft by Projects With Kids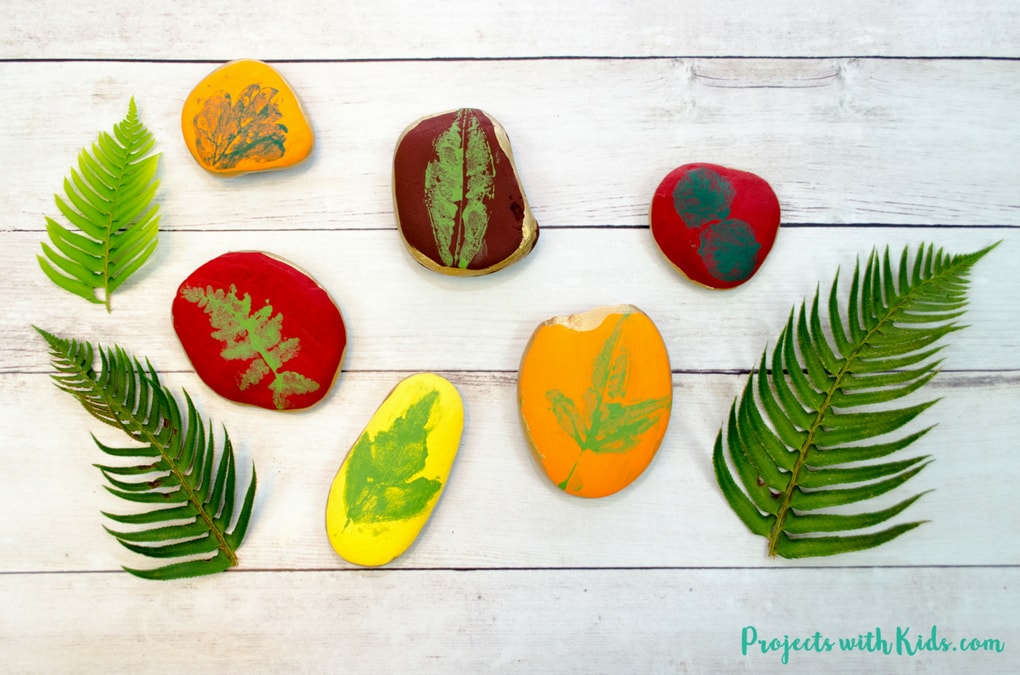 Take rock painting to the next level by stamping them with leaves! It's a fabulous way to study the different shapes, sizes, and composition of various plants.
Leaf necklace by Moms and Crafters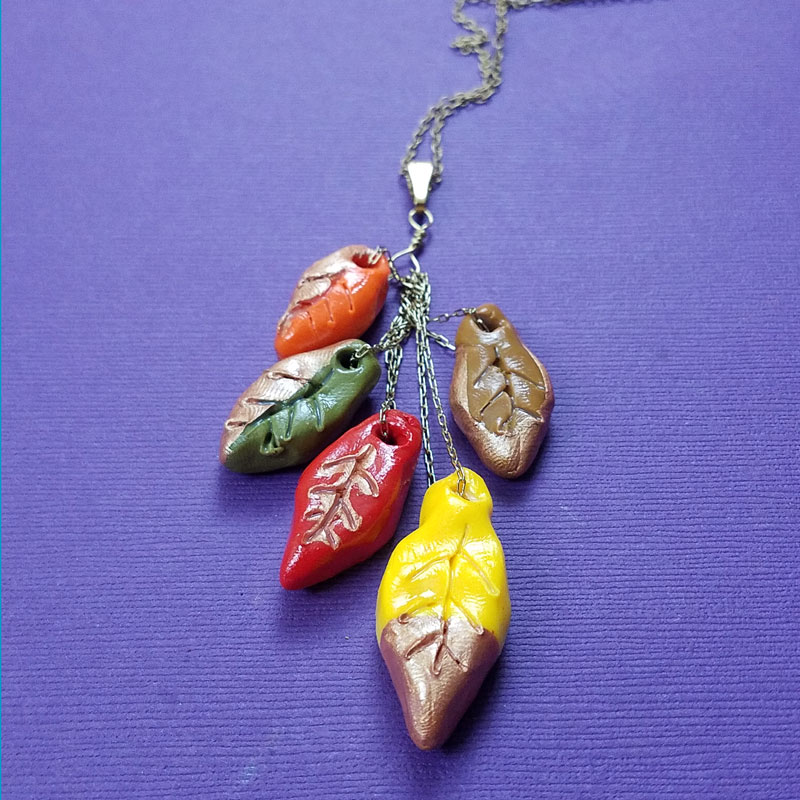 Another beginner skill-building craft, this cascading fall leaf necklace is made of polymer clay in autumn shades! Teach the beginnings of clay crafting to tweens or older kids.
Pumpkin Crafts for Kids
Fall is all about harvest and bounty, and there's nothing quite as bountiful as pumpkins! And since they're the decor of choice for fall, some of these are fabulous transitional crafts for kids to bring in fall.
DIY 3D Craft Stick Pumpkin by Moms and Crafters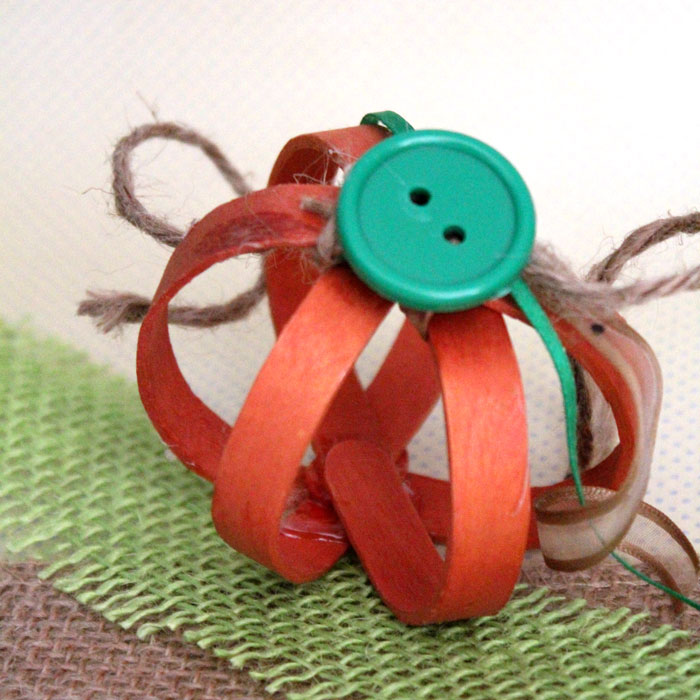 While it's a bit more advanced, this 3D craft stick pumpkin is so fabulous, kids'll really be proud! You can even turn it into a science lesson about the properties of matter and flexibility. Start with orange craft sticks to make it easier. Instead of hot glue, you can use wood glue or tacky glue – just clamp it in place with a clothespin until it sets.
Fall Suncatchers: Apple, Acorn, Pumpkin by Crafts by Amanda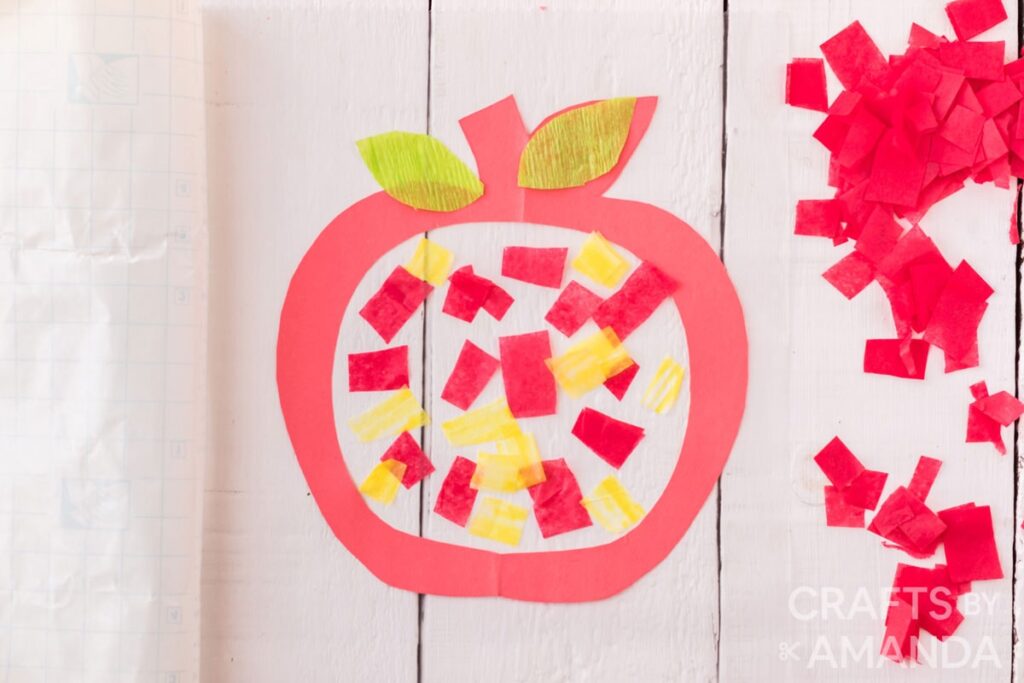 Another classic sun catcher craft, this one celebrates the harvest (and squirrels, of course). You can even string these into a garland to hang in front of a larger window.
Pumpkin Craft Template by Moms and Crafters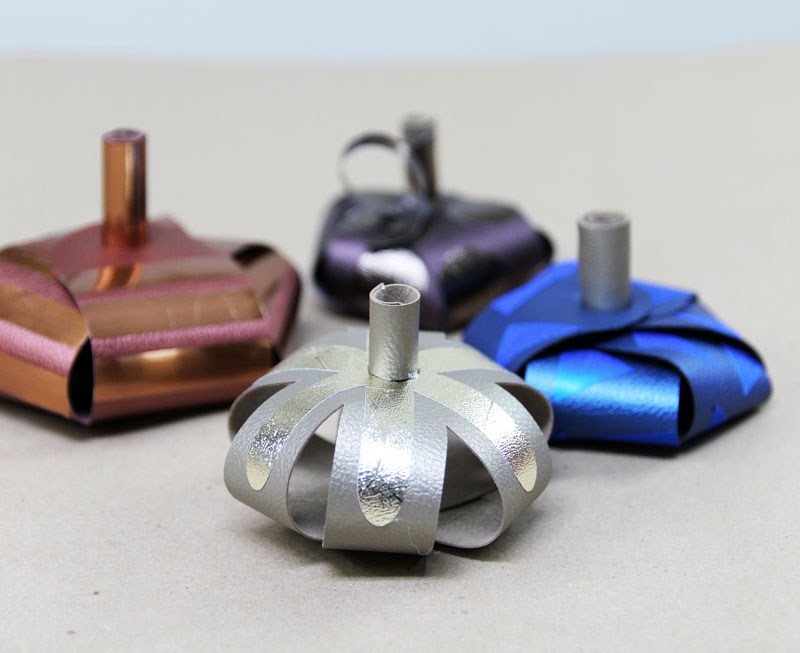 While more of a "grown-up" craft, don't underestimate what your bigger kids can make! I made mine with faux leather, however, kids can use the template to hand-cut a paper craft for their dresser or the mantel.
Quick & Easy Fall Popsicle Stick Pumpkin Craft by Hunny I'm Home DIY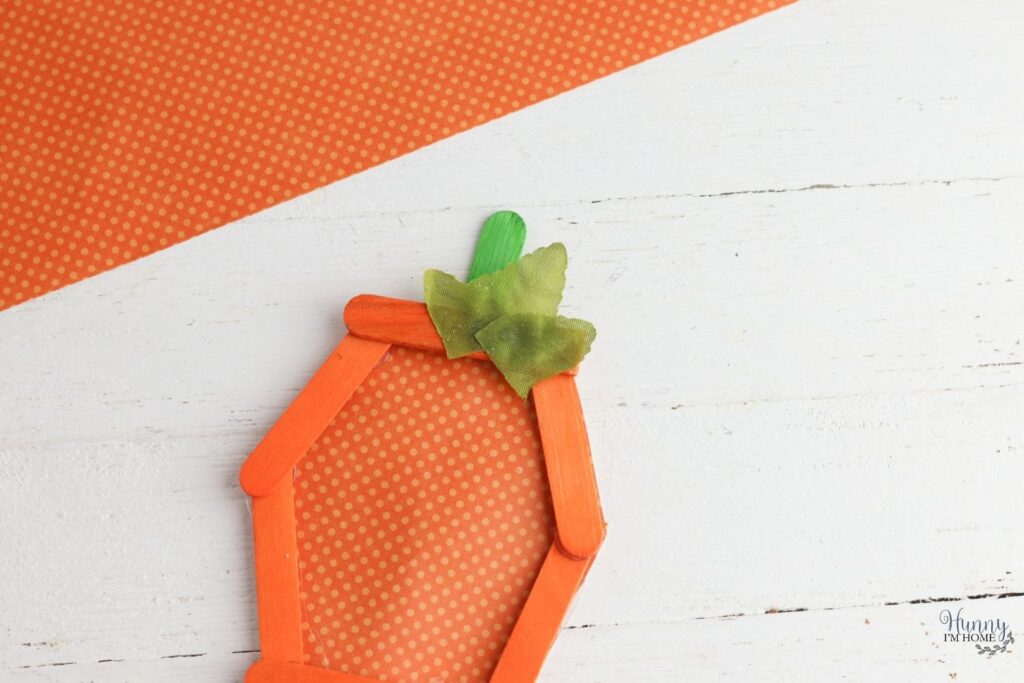 Ready for a little fall geometry? This craft stick pumpkin forms a hexagon and is more open-ended than you might think! Kids can go crazy with the inside portion, and even use it as a photo frame – or a frame for their own art.
Toilet Paper Roll Pumpkin Box by Moms and Crafters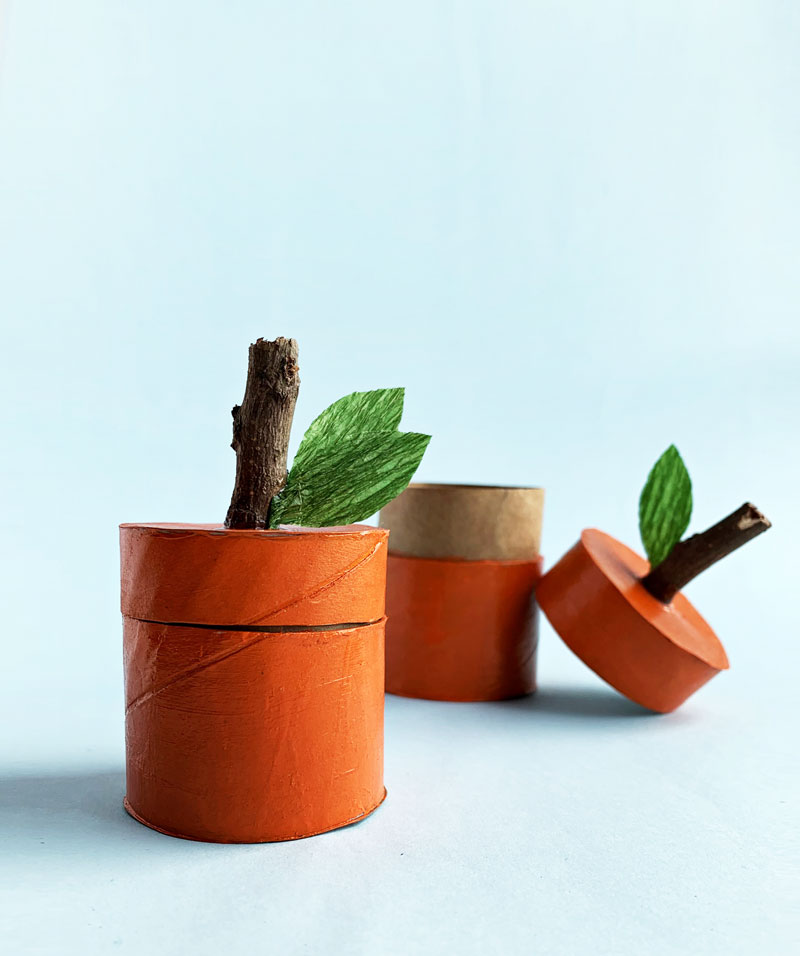 Did you know that you can turn a TP roll into a functional box? Isn't that adorable? If you're not a big fan of toilet paper roll crafting, you can sub for paper towel rolls or even purchased craft tubes. And you don't need to turn this into a box. You can easily adapt the tutorial to make a mantel display.
Easy DIY No-Sew Yarn Wrapped Pumpkins by Ann's Entitled Life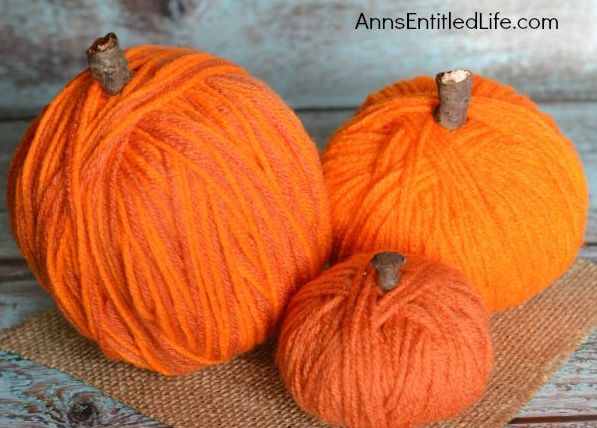 While adults often tire of repetitive crafts, for kids, it turns into an on-the-go, no-mess activity. These types of crafts can be completed at each kids' pace, keeping the faster finishers busy for a while. The slow finishers can take it home to complete.
More fall crafts for kids
Sweaters and pumpkin spice might be what you think of when you say "fall" – but what does your kid think of? Scarecrows and woodland animals, apples and trees… the possibilities are endless!
Toilet Paper Roll Owl by Moms and Crafters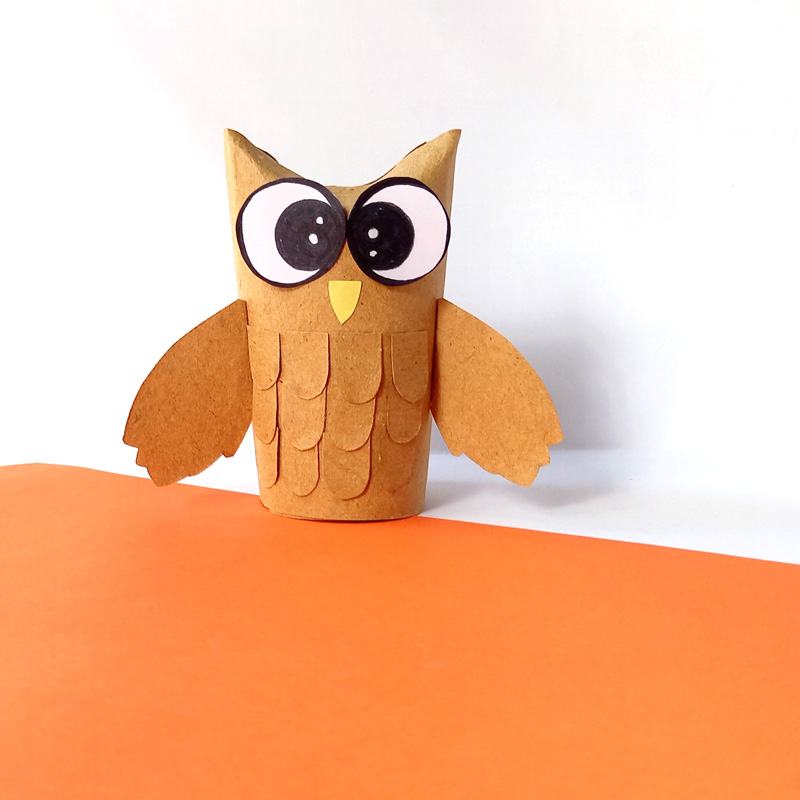 Did you know that owls are birds of prey? They're simply too cute to believe it! They are woodland animals, which make them a fun choice for fall crafting. Kids can have fun layering the feathers and thinking what else to make from craft tubes shaped like this.
Paper Plate Scarecrow Craft by Simple Everyday Mom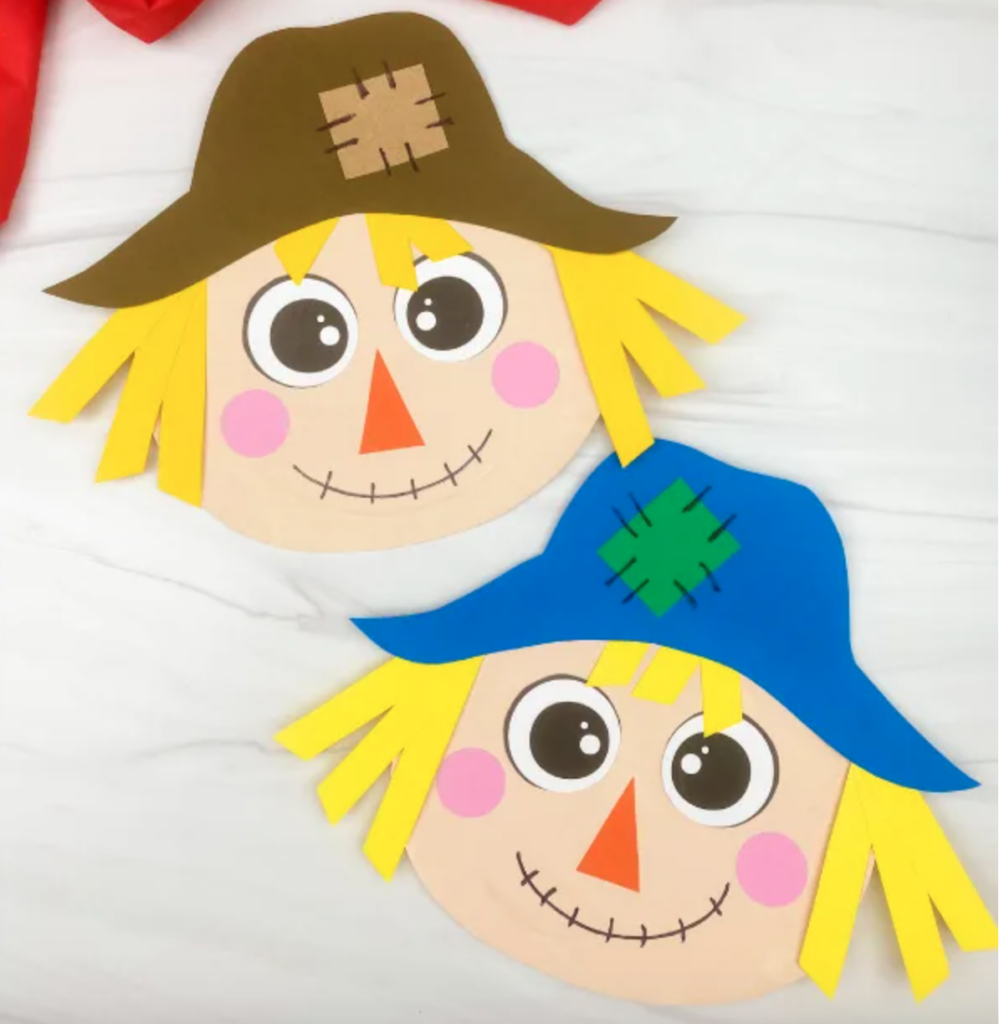 Scarecrows might be scary to crows, but for kids they're friendly faces in the field! Teach kids about what it takes to help their food grow while crafting paper plate scarecrows.
DIY Fall Globes by Moms and Crafters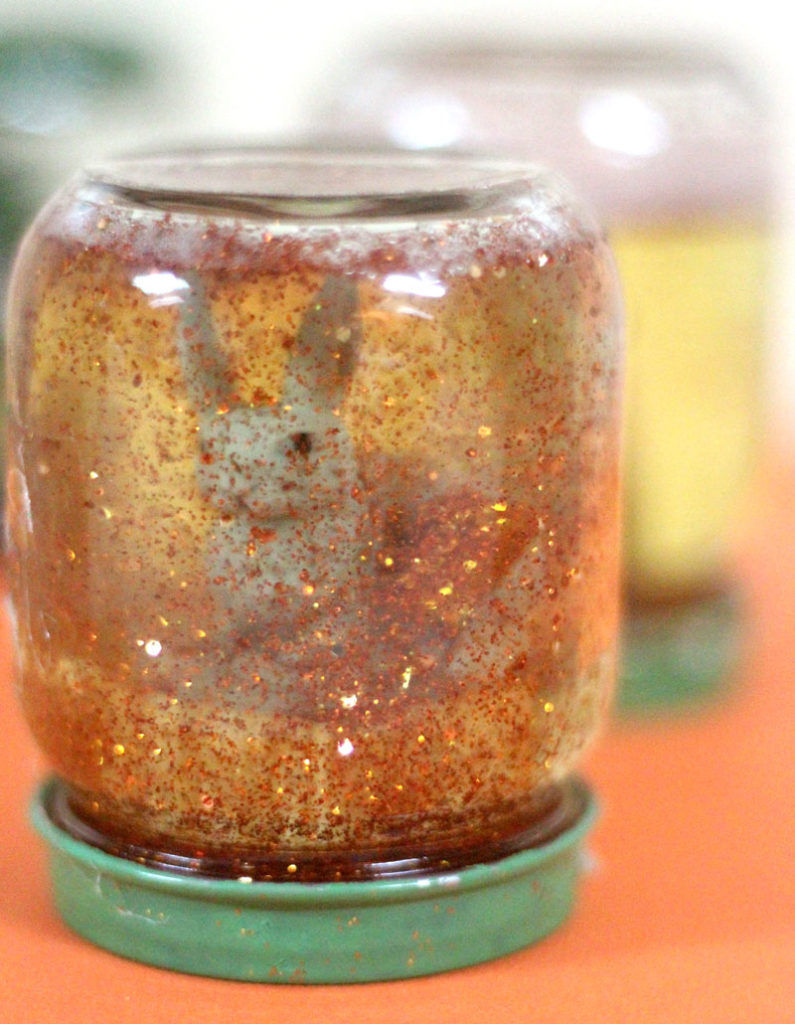 Got extra toy animals? Even if you don't, you might want to pick some up to make these sweet fall globes. You can use larger upcycled jars too. It'll make your kids think: do the woodland creatures love the falling leaves? Do they notice?
Turkey Puppet Craft Template by Moms and Crafters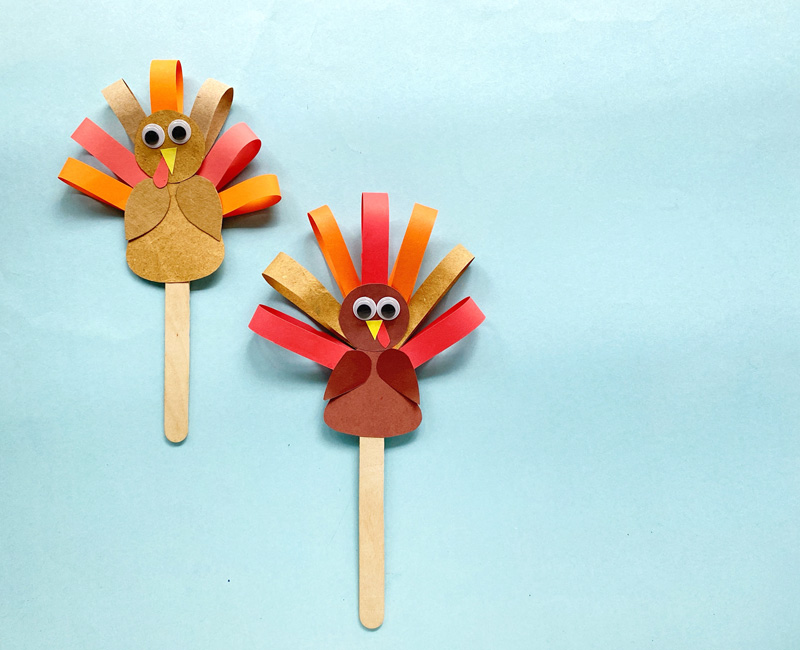 As we start thinking Thanksgiving, you can make these cute turkeys as a symbol of fall too! Folded paper strips add a little fun to this mostly flat paper puppet craft.
Fall Paper Dolls by Moms and Crafters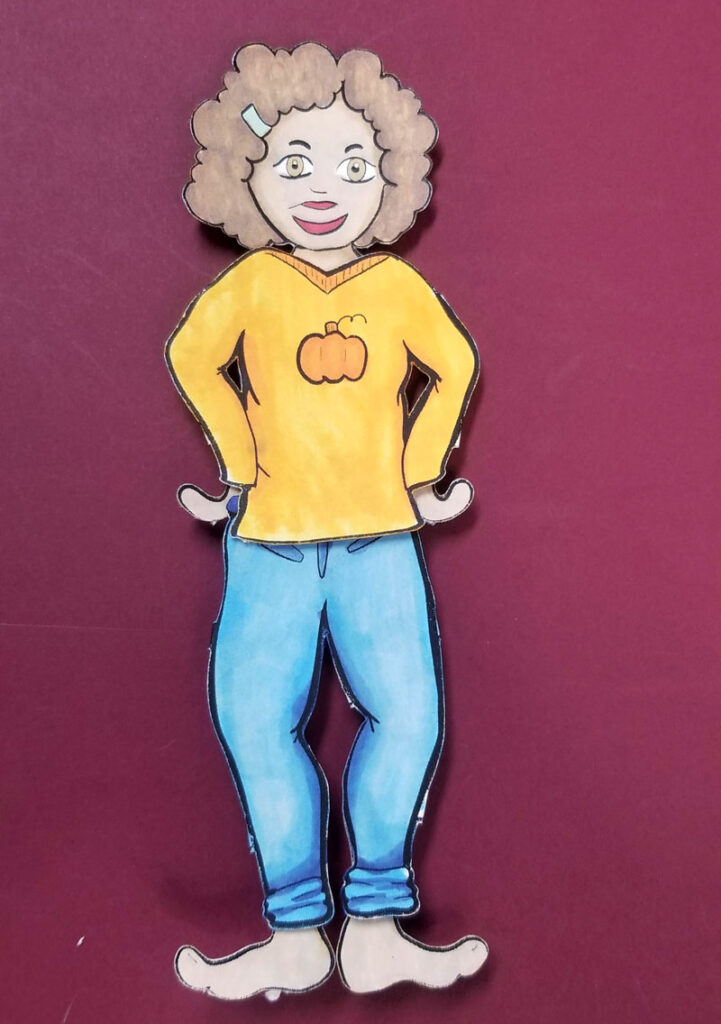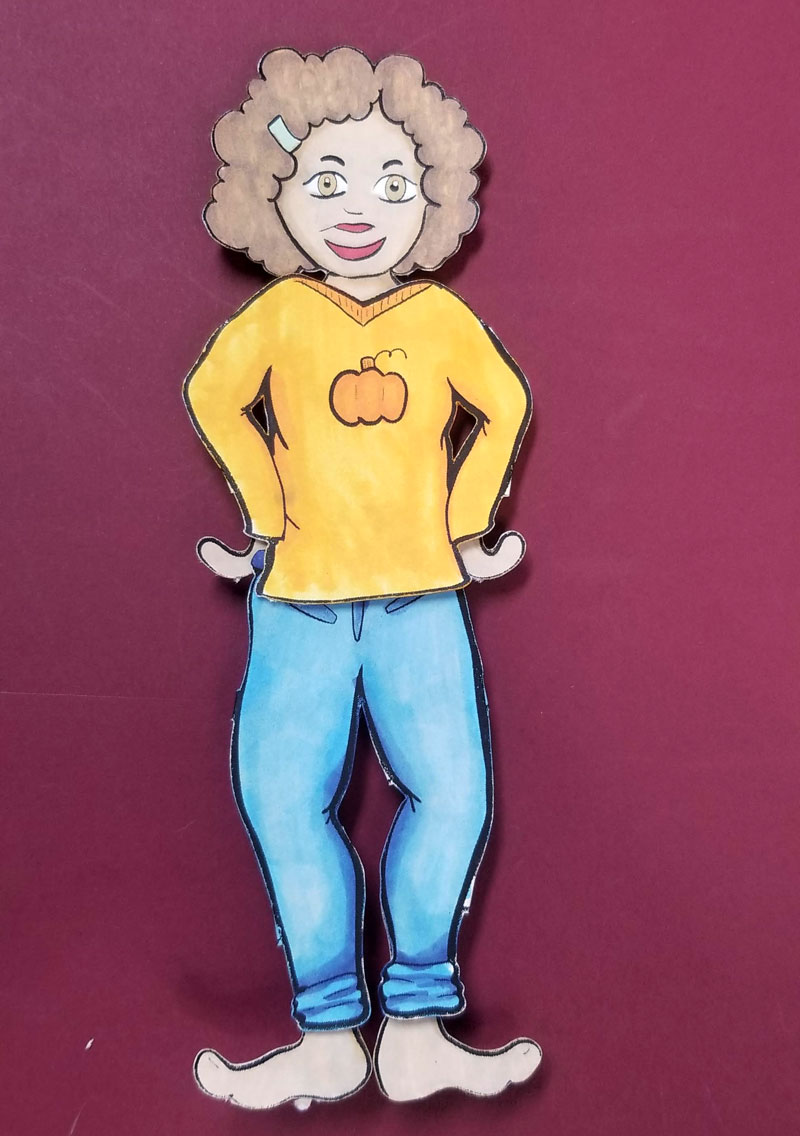 Which little kids doesn't love paper dolls? These were a favorite of mine as a kid! Teach them all about seasonally-appropriate clothing as the weather cools off. Use colors-of-the-world markers or colored pencils so that kids can get the skin tone that they can most relate to. Get the printable here.
Pinecone Owls by Crafts by Amanda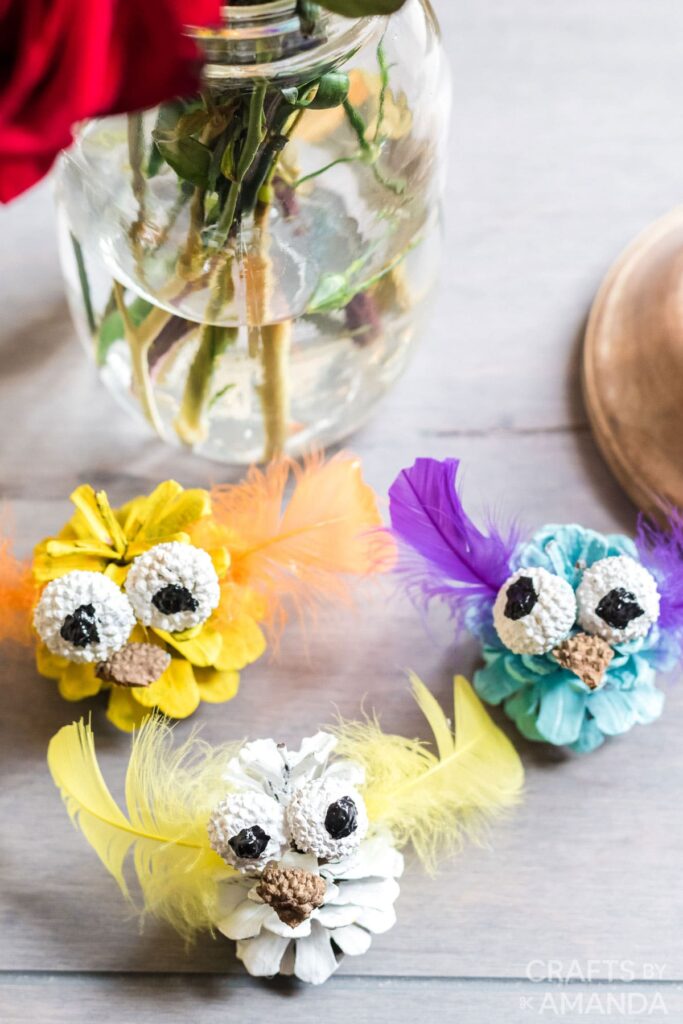 If your kids love pet rocks, this pet pinecone will be a score. They can get creative with the colors and the details, and make them to gift to friends too.
Origami Apple by Moms and Crafters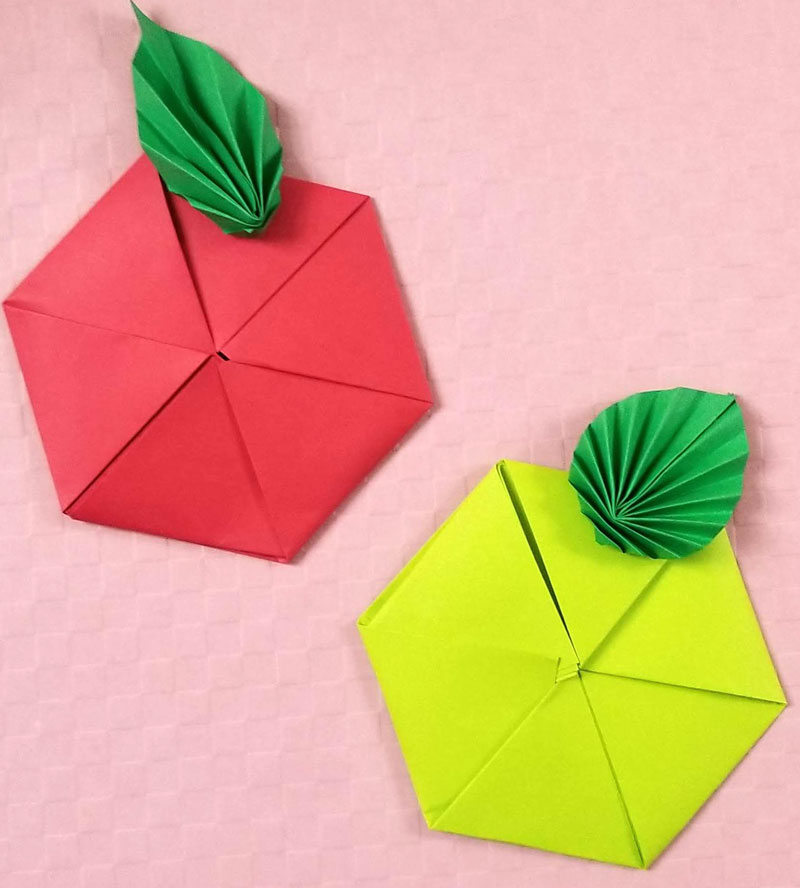 Teach the beginnings of origami with this bright and colorful craft! You don't need fancy origami paper – you can simply stick with colored copy paper. Make a basic hexagon shape, then attach a leaf for a perfect little beginner paper folding project that's so chic.
Apple Basket Craft by Simply Full of Delight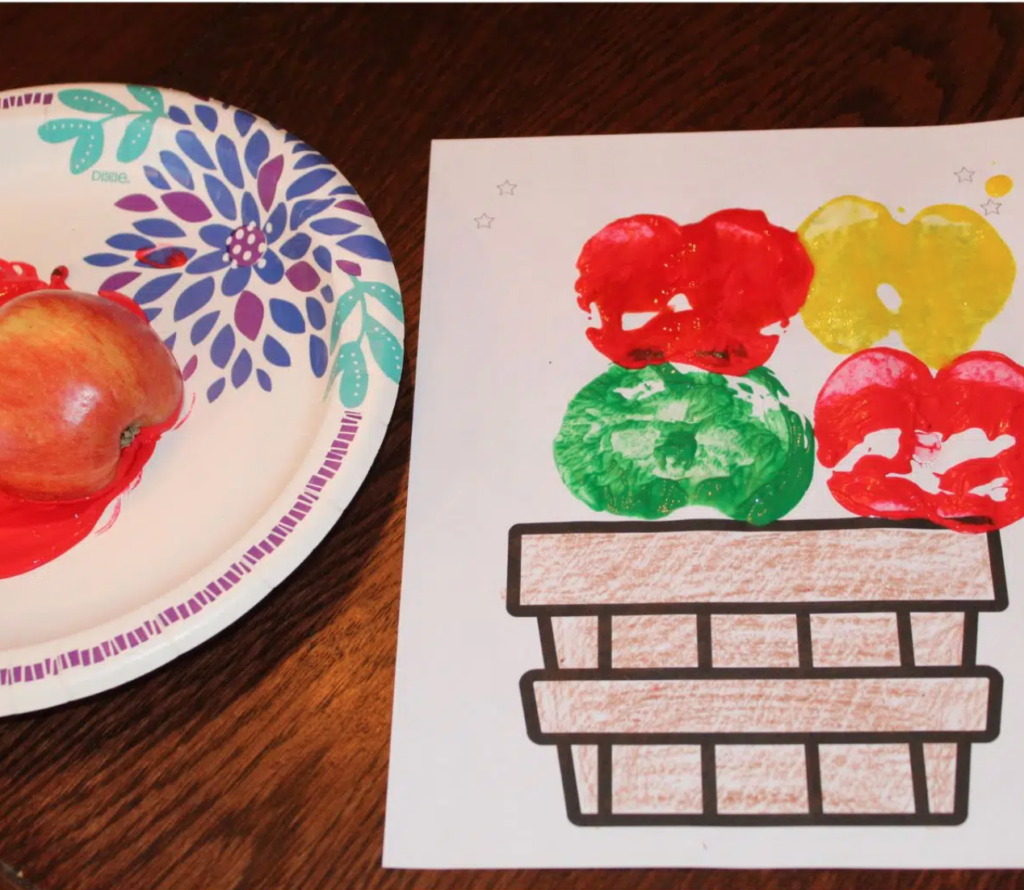 Fall crafts for kids are all about the harvest – not just the fruit themselves. This apple basket craft speaks to that with cute details and a fun hand-stamped element.
How to Make an Easy Fall Tree Craft by Attachment Mummy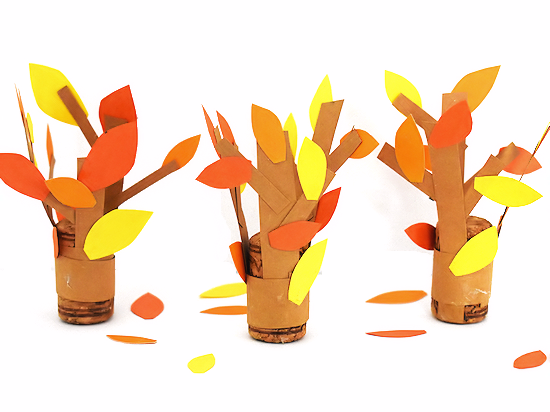 These adorable upcycled trees are a flexible craft for any age. They can be made simpler for younger kids, upgraded to crepe paper for older kids – and everything in the middle too.
Brown Paper Bag Wreath by Dream a Little Bigger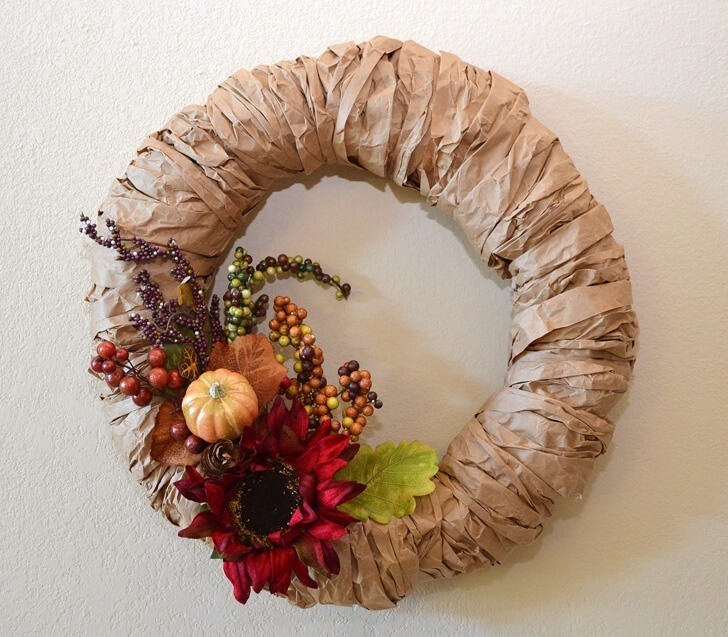 I'm a fan of involving kids in more "real" crafts at a young age. Too often, as kids outgrown the kids crafts we toss at them they lose interest in crafting since they don't seek out better things themselves. This wreath is simple enough for school age kids to make but still looks real enough for them to appreciate.
What are your favorite fall crafts for kids? Comment below!