Choosing the perfect party crafts for teens is no simple task! You want something that is fun, chic, and exciting. At the same time it needs to work in a group setting. Here, I've shared some of my favorite party crafts for teens from a variety of different bloggers. Birthday party crafts for tweens are similar so check those out too, but if you want more crafts for tweens you'll find them here! Disclosure: this post contains affiliate ads.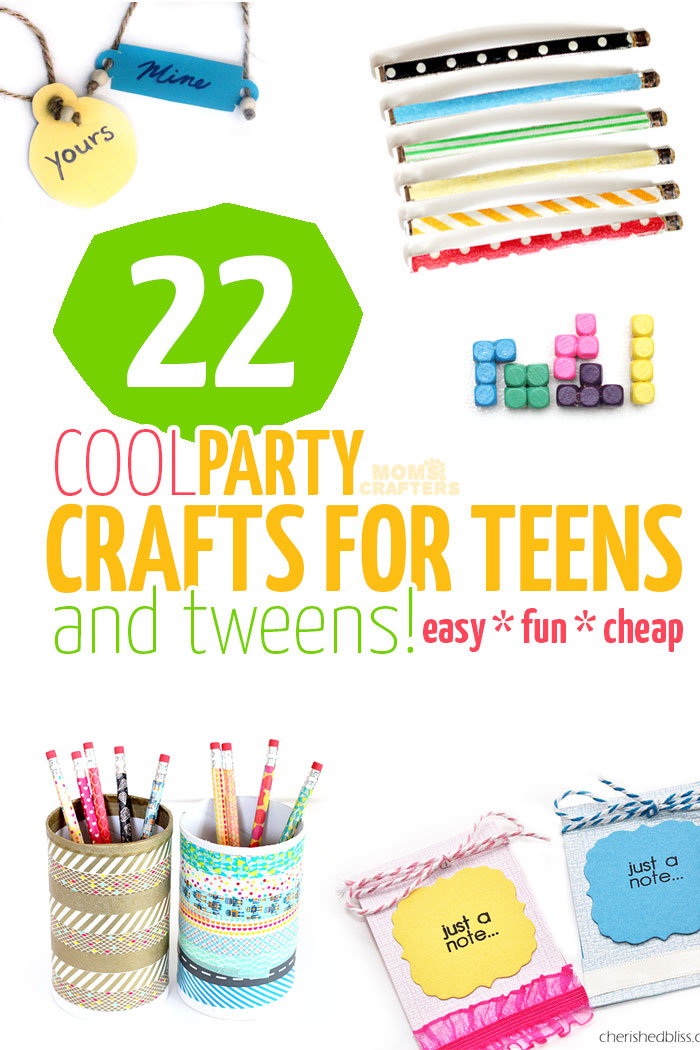 I've made sure to choose a mix of crafts from various categories, so that you have something for everyone. I chose them for a mix of cool factor, budget friendliness, and how quick they are to put together within the framework of a party schedule.
How to choose perfect party crafts for teens + tips for crafting in a group:
(Disclaimer: this post contains affiliate links.)
Previously, when I used to attend parties to coordinate craft workshops, I had a formula for which crafts I chose. Here are the keys to successful party crafts for teens and tweens:
Choose something that is easy to customize but focus on 1-2 supplies that you need to offer a selection of. For example, washi tape crafts allow you to put out a nice choice of tapes, allowing for customization. The same goes for crafts where the main focus is beads, ribbons, or anything similar.
Choose crafts that are simple and easy to understand. Not everyone at the party will be a born crafter, so have something that's really dummy-proof.
Choose crafts that are open-ended and leave room for creativity – to stimulate those that are more crafty.
Crafts that can be completed within 5-15 minutes are best! Even if you need to fill an hour, it takes a while for people to settle down, some people won't want to sit that long, and sometimes the party-goers will sit and mull over "design" decisions for a while. Also, avoid projects that need dry time longer than a few minutes in middle of crafting. If dry time is needed at the end of the craft, do the craft at the beginning of the party, and aim for a maximum dry time of one hour.
Choose something cheap enough that people can create a few. That way, those that made their decisions in minutes can continue crafting with different designs, and fill your crafting time as needed.
Customize an everyday craft to fit a party theme. For example, you can choose Halloween prints of your washi tapes if you are throwing a Halloween bash.
22 Cool Party Crafts for Teens:
Here is a great list to start with. I've included some advice for each category so that you can figure out how to best adapt it to a party setting. Click on the image or title of each post to see the instructions, and once you're at it, leave a comment thanking that blogger for the great tutorial!
5 Jewelry Party Crafts for Teens
Jewelry has always been a go-to for a teen party – especially an all-girl's party. If it's a mixed party, choose something like a bracelet, and include some natural fibers, and wood beads.
Pin-point what the main feature point of the piece is. Lay out a nice selection of beads, strings, zippers, or whatever it is, in berry baskets or bowls.

---
Want to learn how to make jewelry out of anything? Get the book! It includes lots of cool birthday party craft ideas!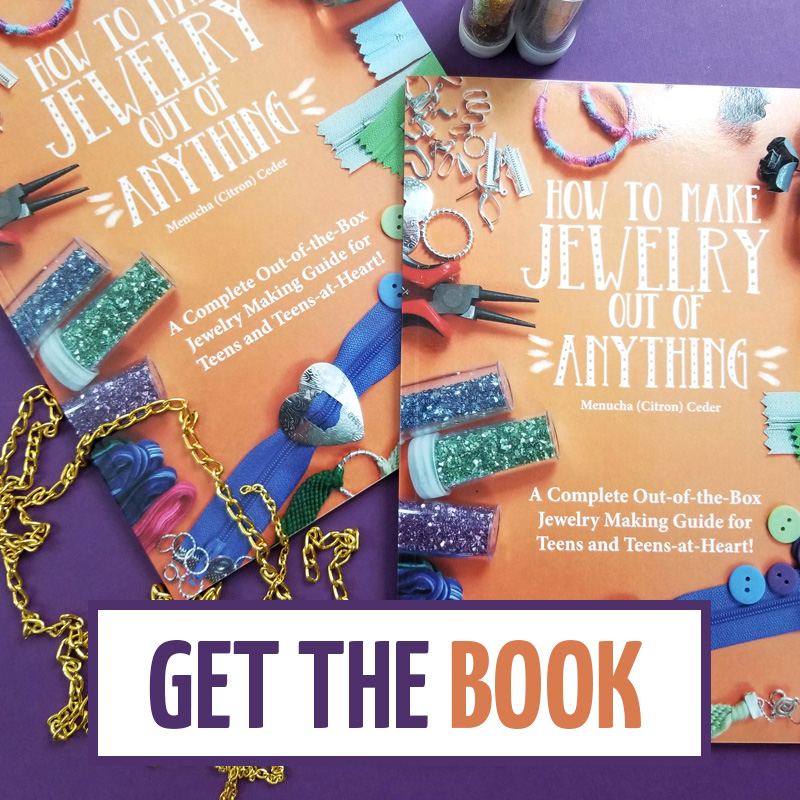 ---
Simple Summer Bracelets by Tried and True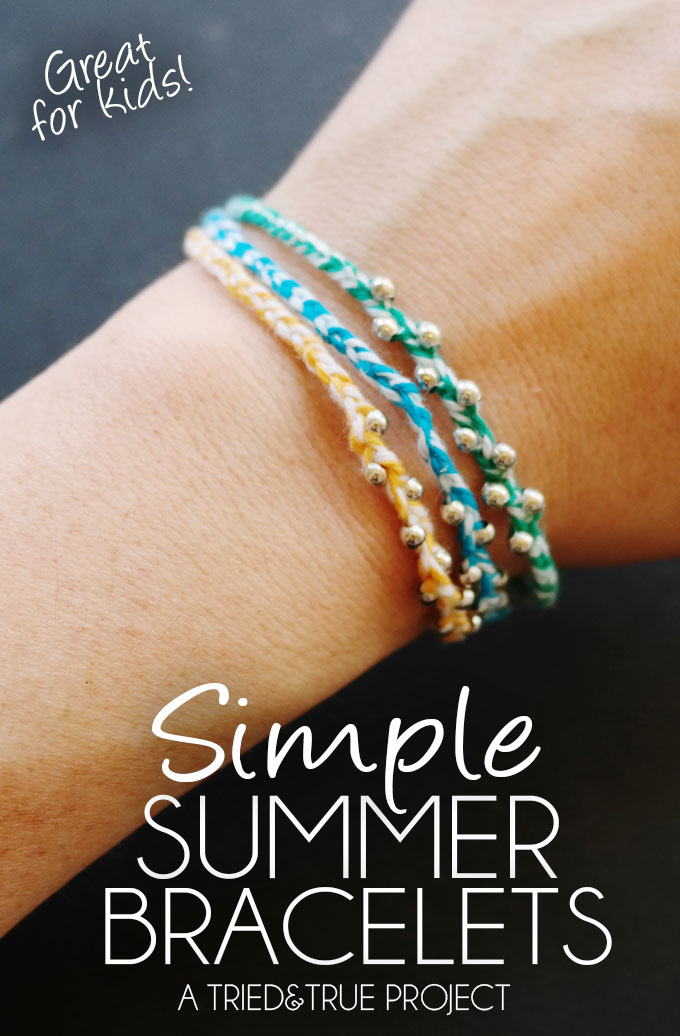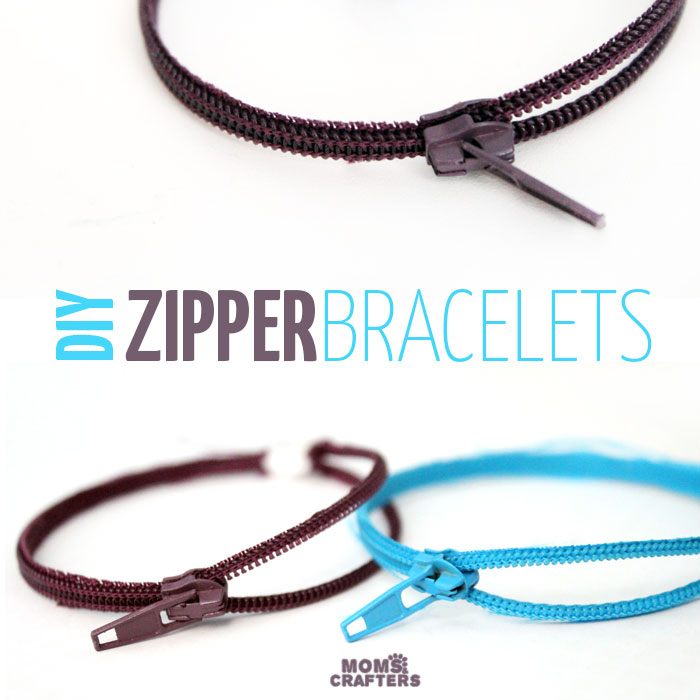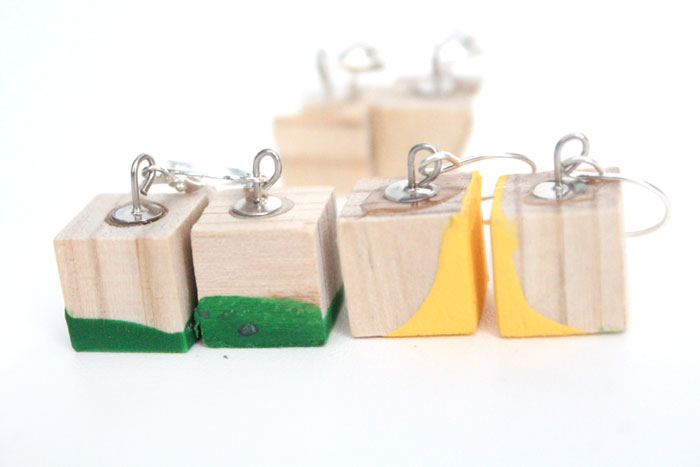 4. Wrap bracelets with faux gemstones (for this one, offer nail polish in a huge selection of colors. You don't need to worry about quality…)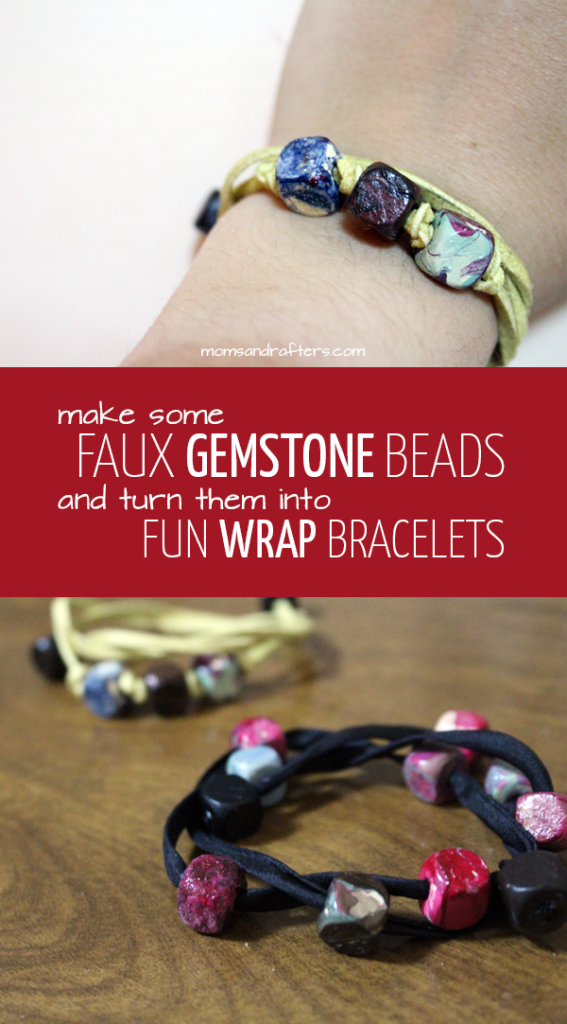 5. Heart friendship bracelets – follow the tutorial to create all sorts of patterns!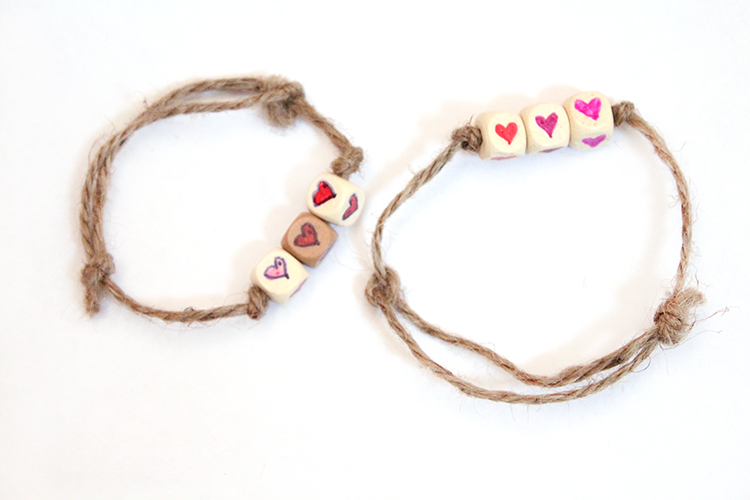 4 Washi Tape PartyCrafts for Teens:
Washi tape crafts are among my favorite for partying, because they are quick, easy, and the variety out there is endless. Set a budget, and see how many different solids and patterns of tapes you can fit in.
6. Washi Tape Hair Pins by Tried and True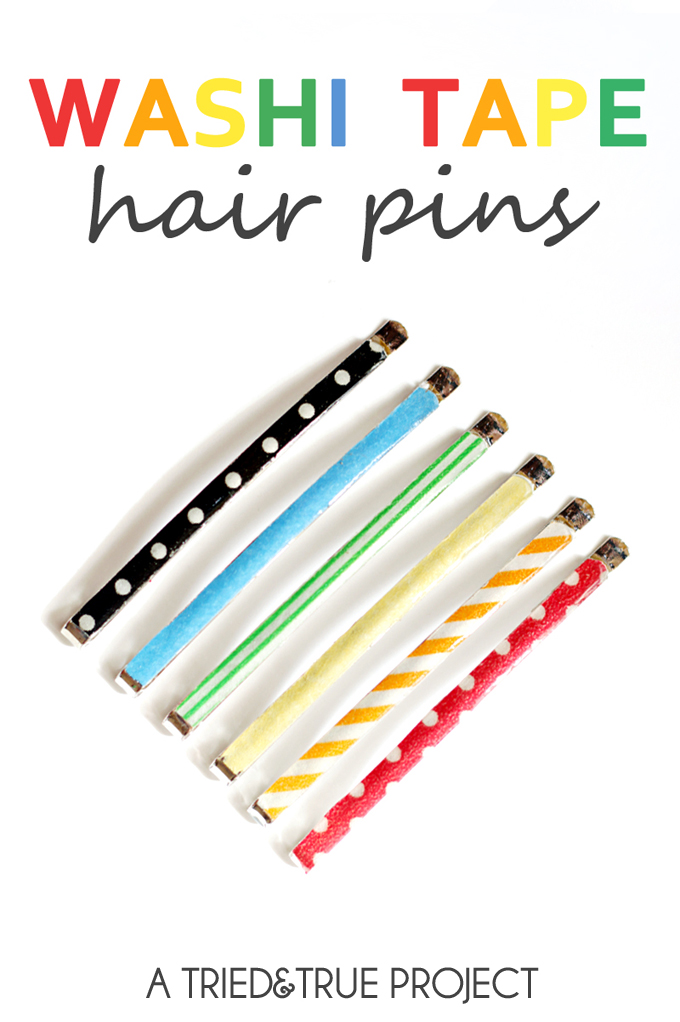 7. Washi Tape Pencils and Desk Cup by Happiness is Homemade
8. Washi Tape Bookmarks by Mommy Coddle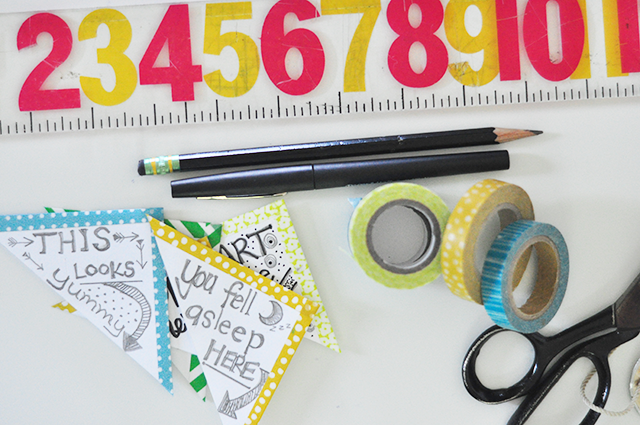 9. Washi tape sunglasses (click to see what other tapes I used!)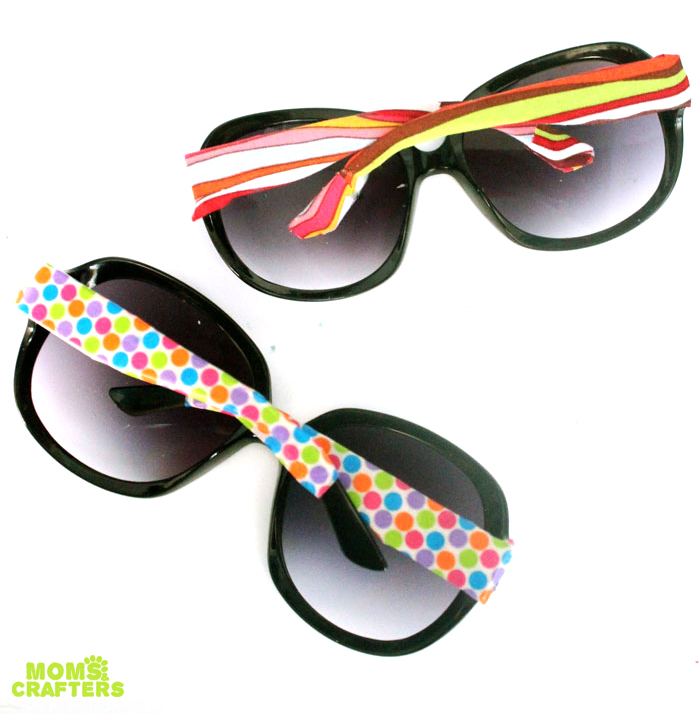 5 Bookmarks 'n Keychains Party Crafts for Teens:
Bookmarks and keychains tend to make good party crafts for teens because they are so easy to customize and are usually quick. It's also the type of thing they can make a few of, and are small to carry home.
10. Duck Tape Tassel Bookmarks by Uncommon Designs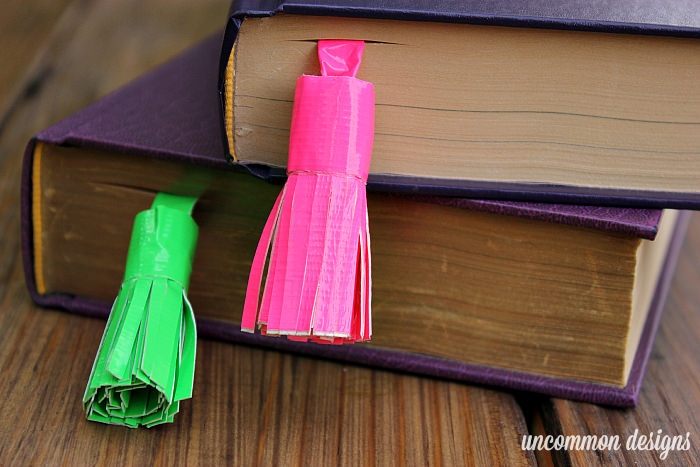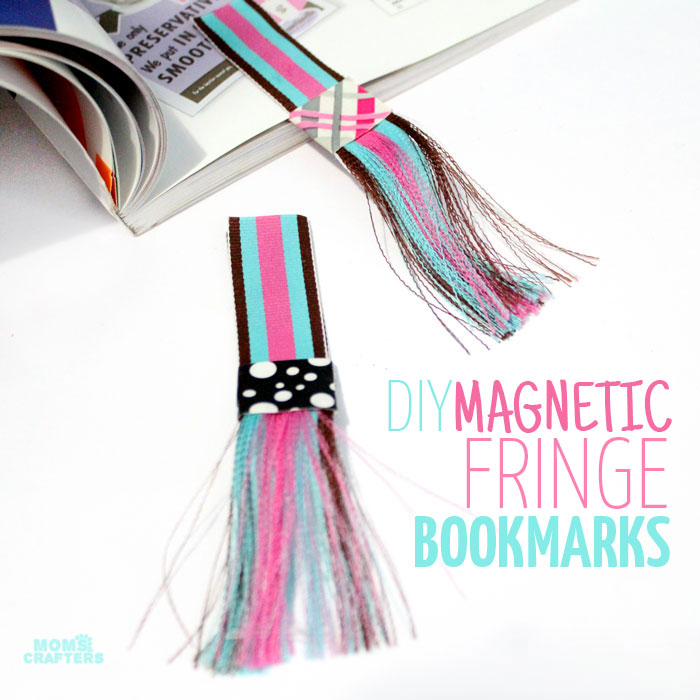 12. Braided T-shirt Keychain by Crafts by Amanda
13. Tassel Button Keyring by Sum of their Stories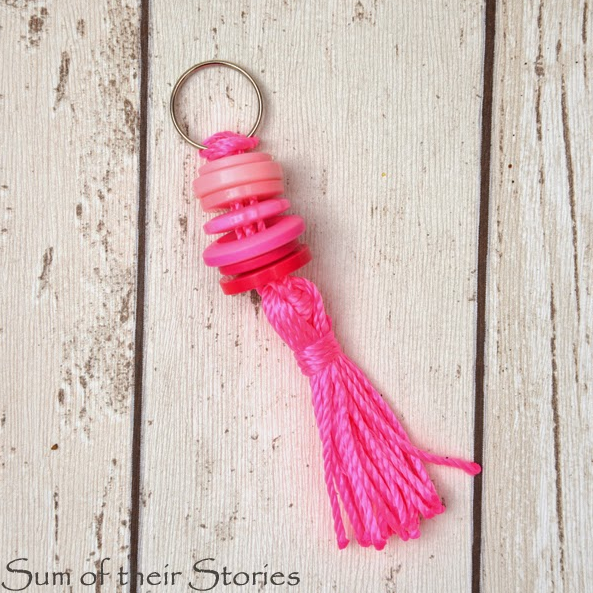 14. Paper Clip Bookmarks by Here Comes the Sun
8 More Cool Party Crafts for Teens:
Your party crafts for teens don't need to it into any of the above categories. Anything that's easy, quick, and inexpensive will work. Extra credit goes to a craft that is functional, or can be made a part of the party itself!
15. Tetris magnets – they can try some other patterns too!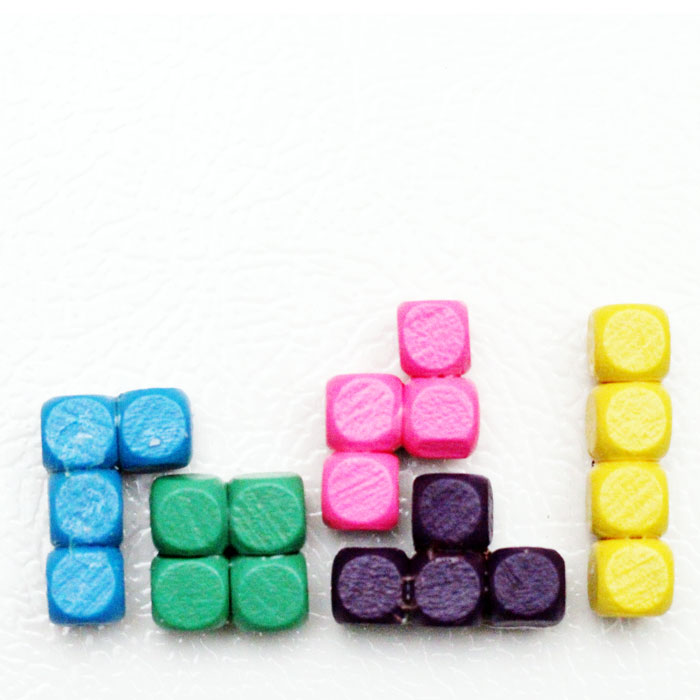 16. DIY Rhinestone Sunglasses by The Pinning Mama (try this with dollar store sunglasses to bring the dollar down on the craft.)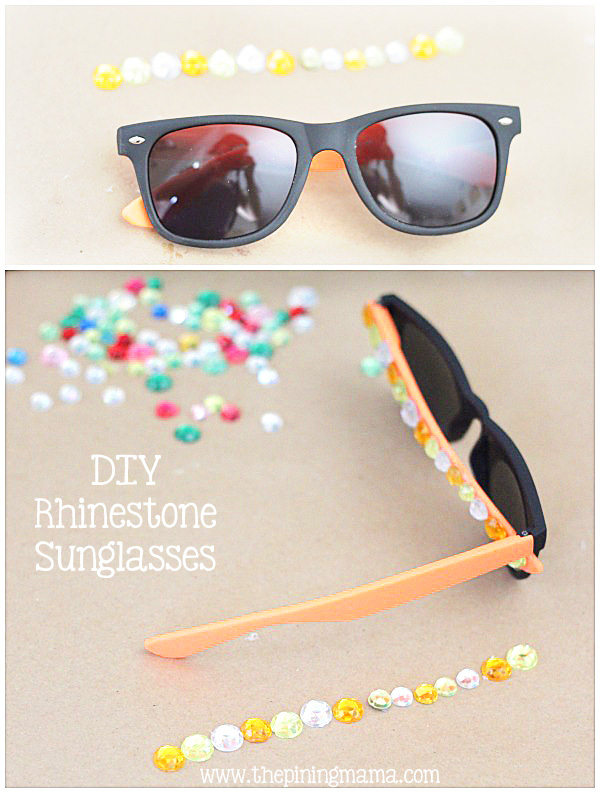 17. Duck Tape Zipper Pouch by Happiness is Homemade (it's easier than you think!)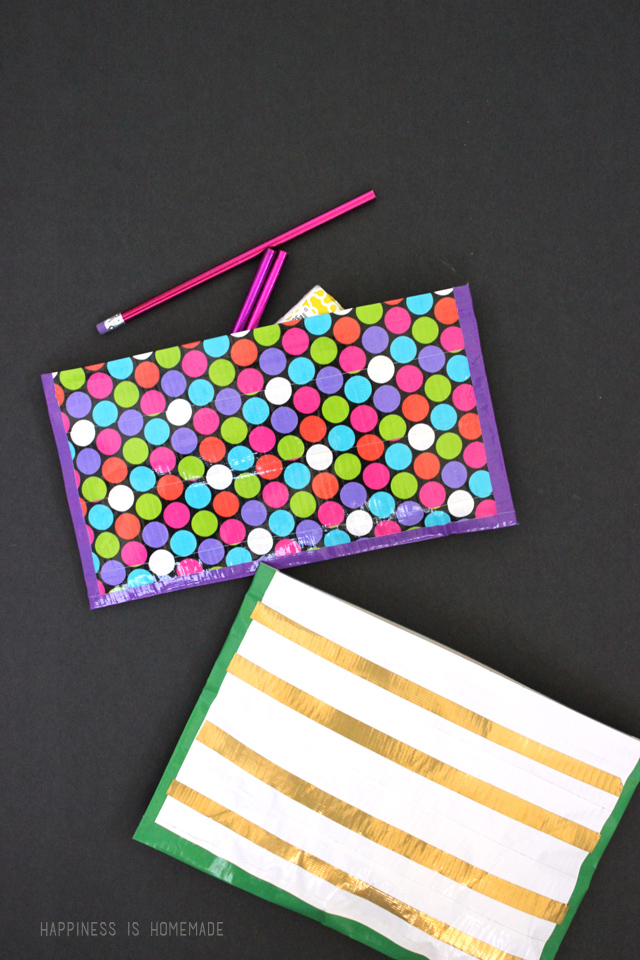 18. Matchbook Post It Note Holder by Cherished Bliss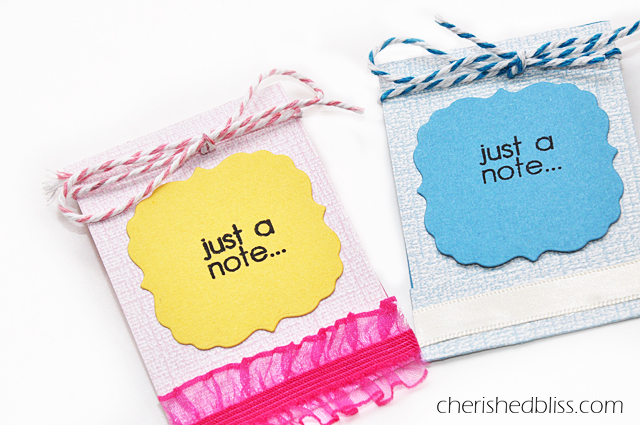 19. Embellished Clothespins by Happiness is Homemade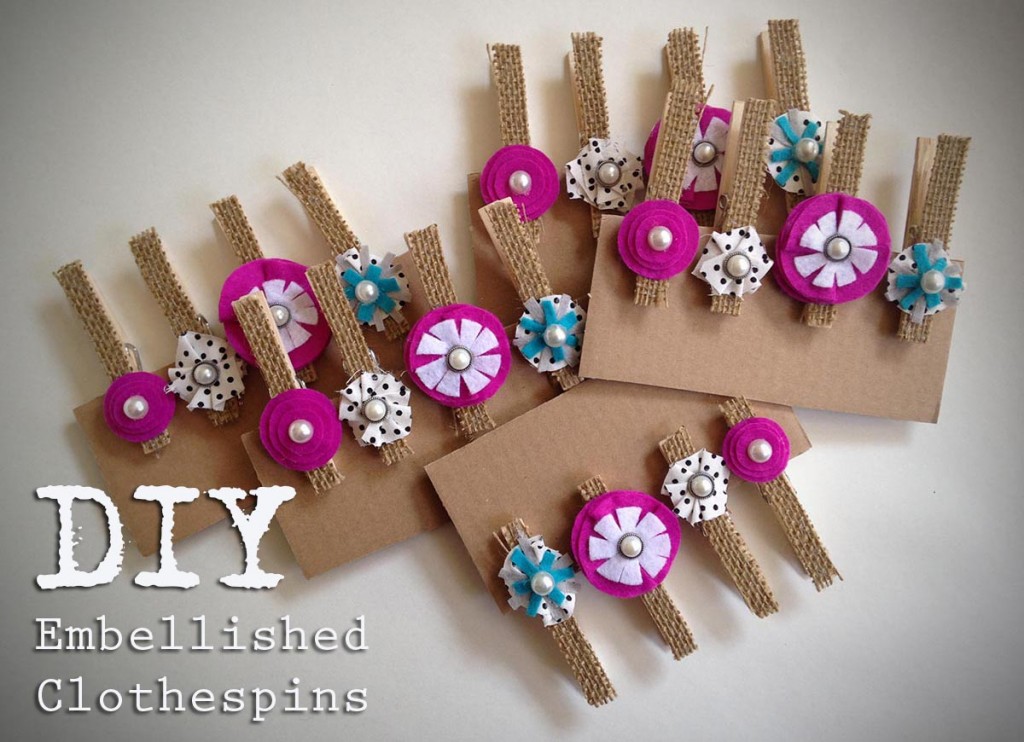 20. Water bottle hang tags – these are especially cool to make at the start of a picnic party or barbecue!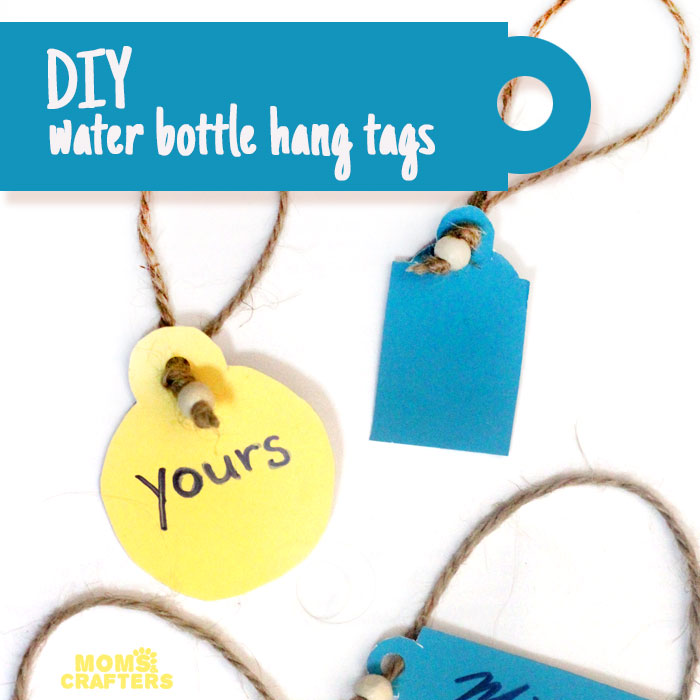 21. Homemade Decorative Straw Frame by The Classy Chapter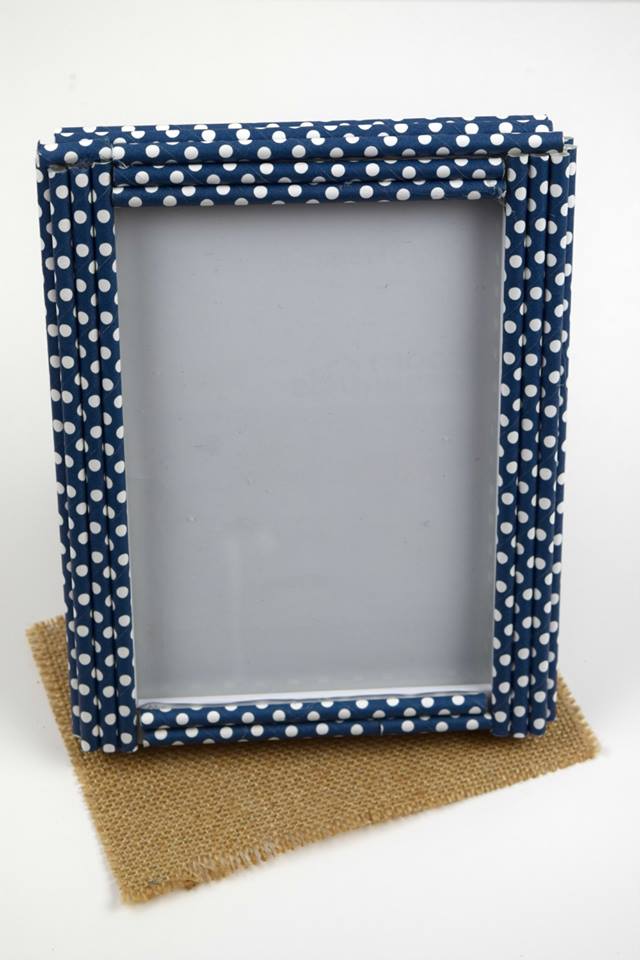 22. Homemade Lip Gloss for Kids by Club Chica Circle – They can customize it a little more by varying the supplies for the labels!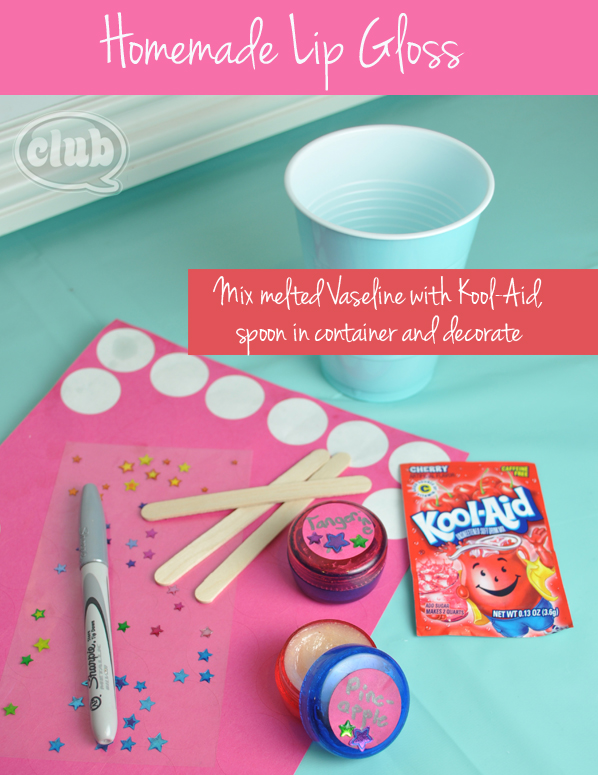 Got any more ideas to add to the list? Comment below, or post a photo to my Facebook page! Made one of these? Post a photo of your party to my page as well!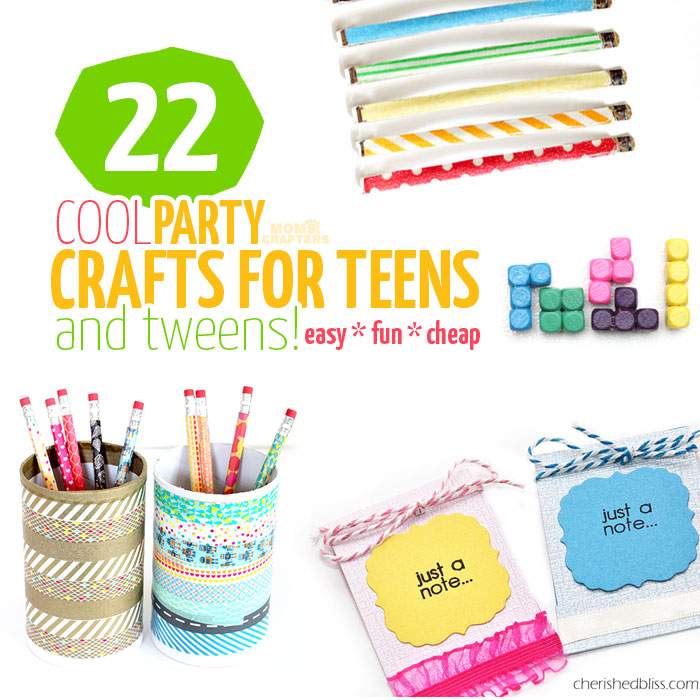 ---
Want to learn how to make jewelry out of anything? Get the book! It includes lots of cool birthday party craft ideas!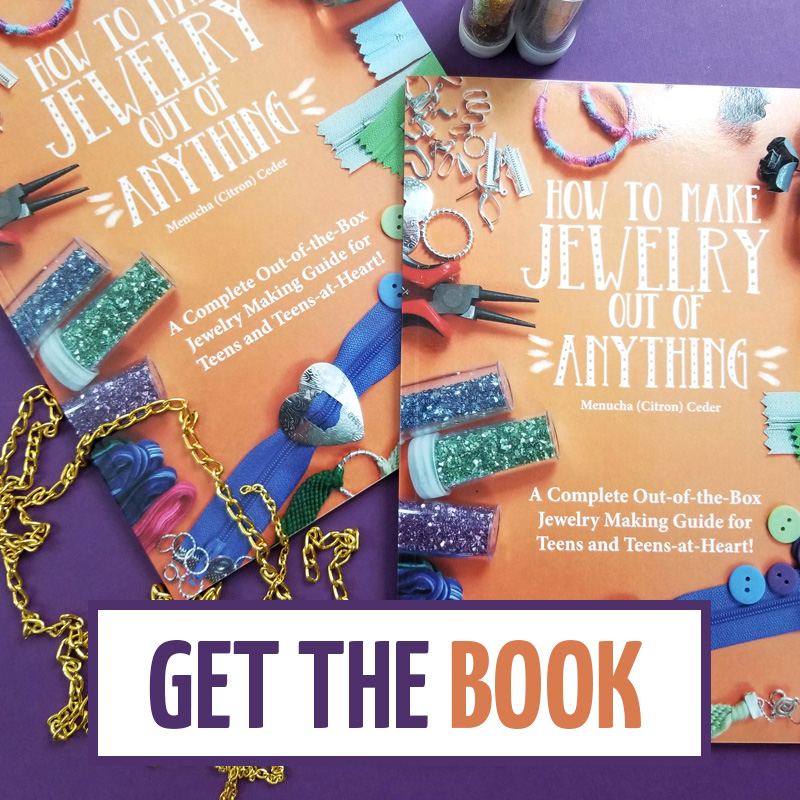 ---