Last week, I shared with you some adorable candy corn treat boxes. This week, I decided to go a little spookier with Halloween treat boxes that look like Jack O Lanterns! Assembly for this week's boxes is super easy and straightforward. They are typical pillow boxes, that only need to be glued on one side, and take minutes to put together. This post contains affiliate links
I love creating pillow boxes, for their versatility and their simple assembly. They hold surprisingly well when closed because of the curved design. They also offer plenty of space for the print area and paper used, and are perfect for small gifts, favors, and candy.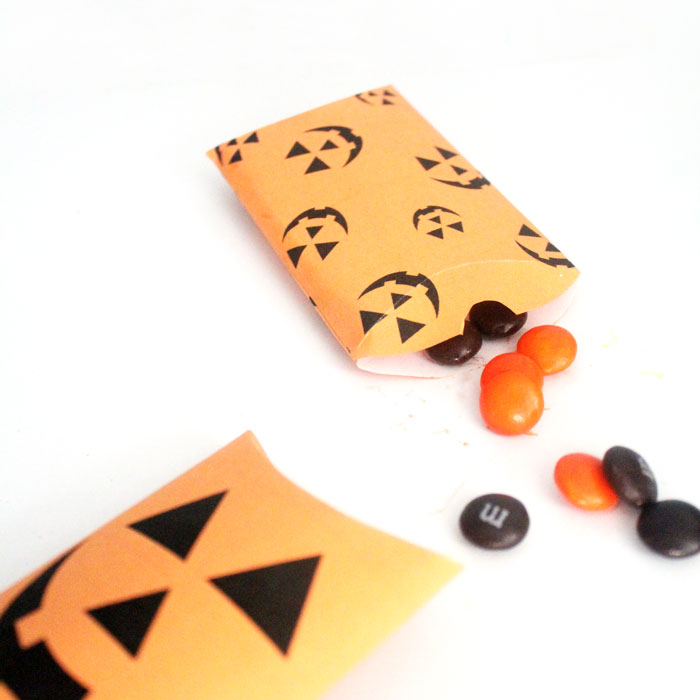 Download your Jack O Lantern Pillow Boxes
WHAT YOU NEED TO ASSEMBLE THE FREE PRINTABLE HALLOWEEN TREAT BOXES.
HOW TO ASSEMBLE THE FREE PRINTABLE HALLOWEEN TREAT BOXES.
Cut out and score your pillow boxes. You can see more detailed, step by step instructions for cutting and scoring here.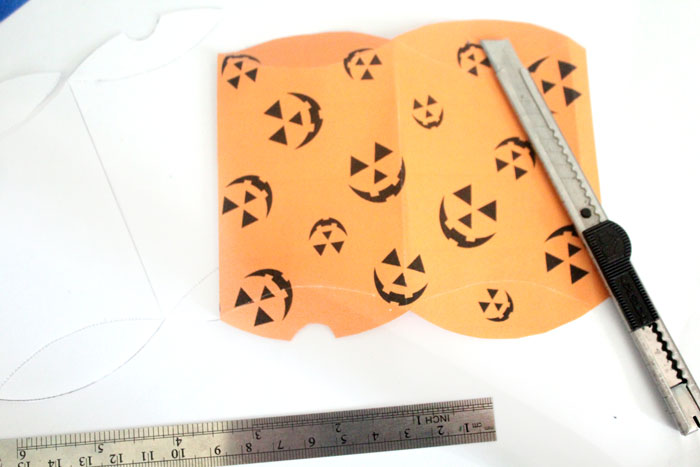 2. Place a little glue or tape on the flap.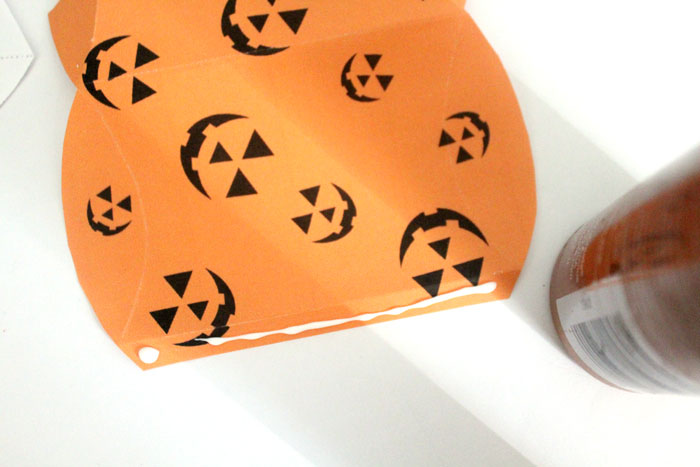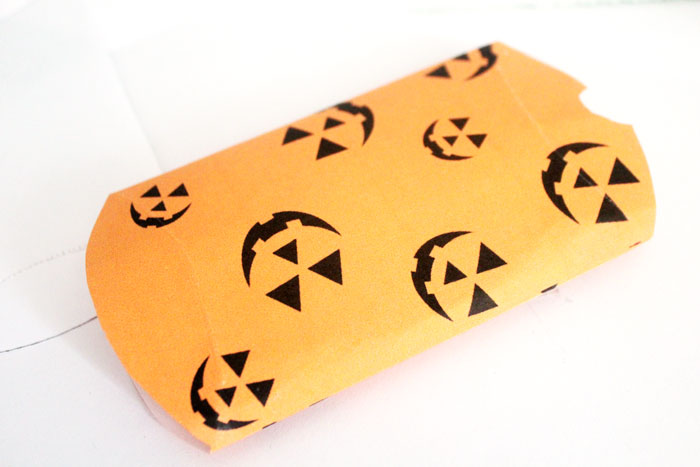 3. Glue to the other side.
4. Fold in the ends. Fold in first the end with the notch (as that makes the inner flap easier to open) and then the one without (which looks nicer.)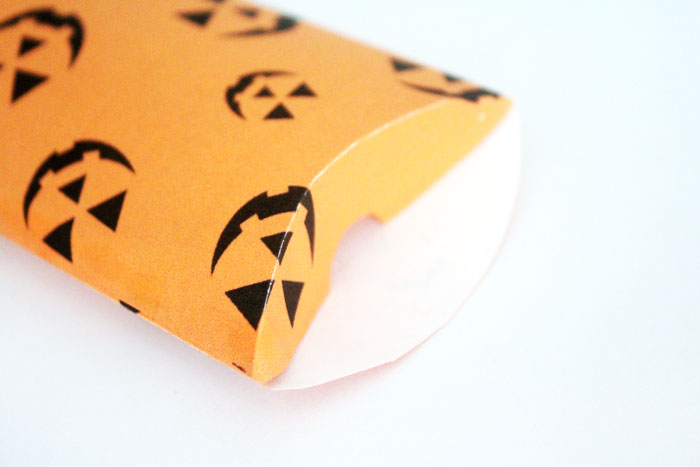 Fill 'er up when you have one side closed, and then close the second side! They are adorable, and versatile, and great for small gifts as well as treats.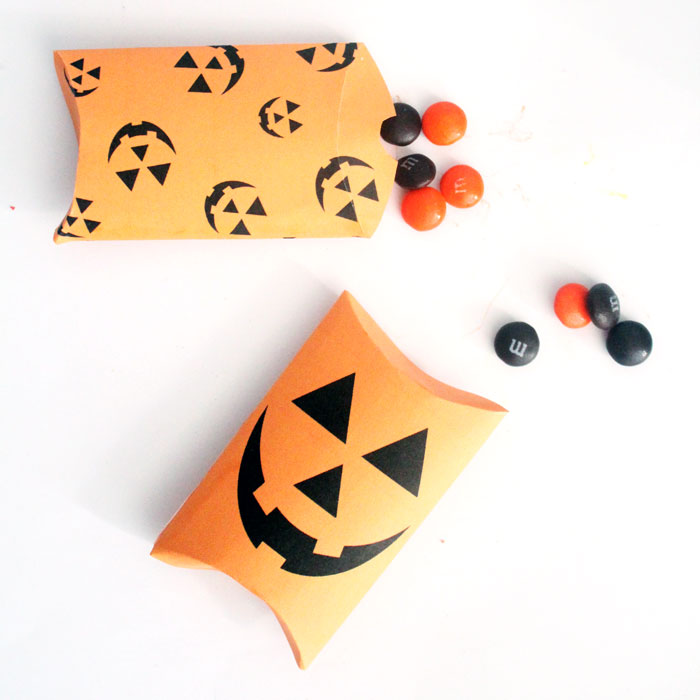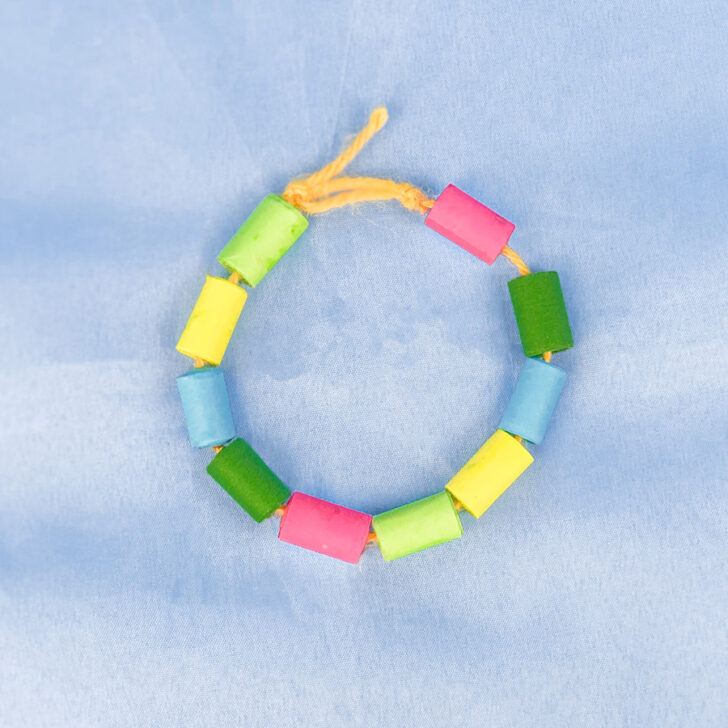 Craft these fun and easy Paper Bead Bracelets- this possibilities are endless! When you're done, check out these DIY Friendship Bracelet Tutorials and Patterns. This …