With the holidays right around the bend, I decided to create some free printable holiday cards for you to color in! I hope you love these freebies, along with the rest of my adult coloring pages. I created two for Christmas and two for Hanukkah so whichever holiday you're celebrating this winter, there's something for you!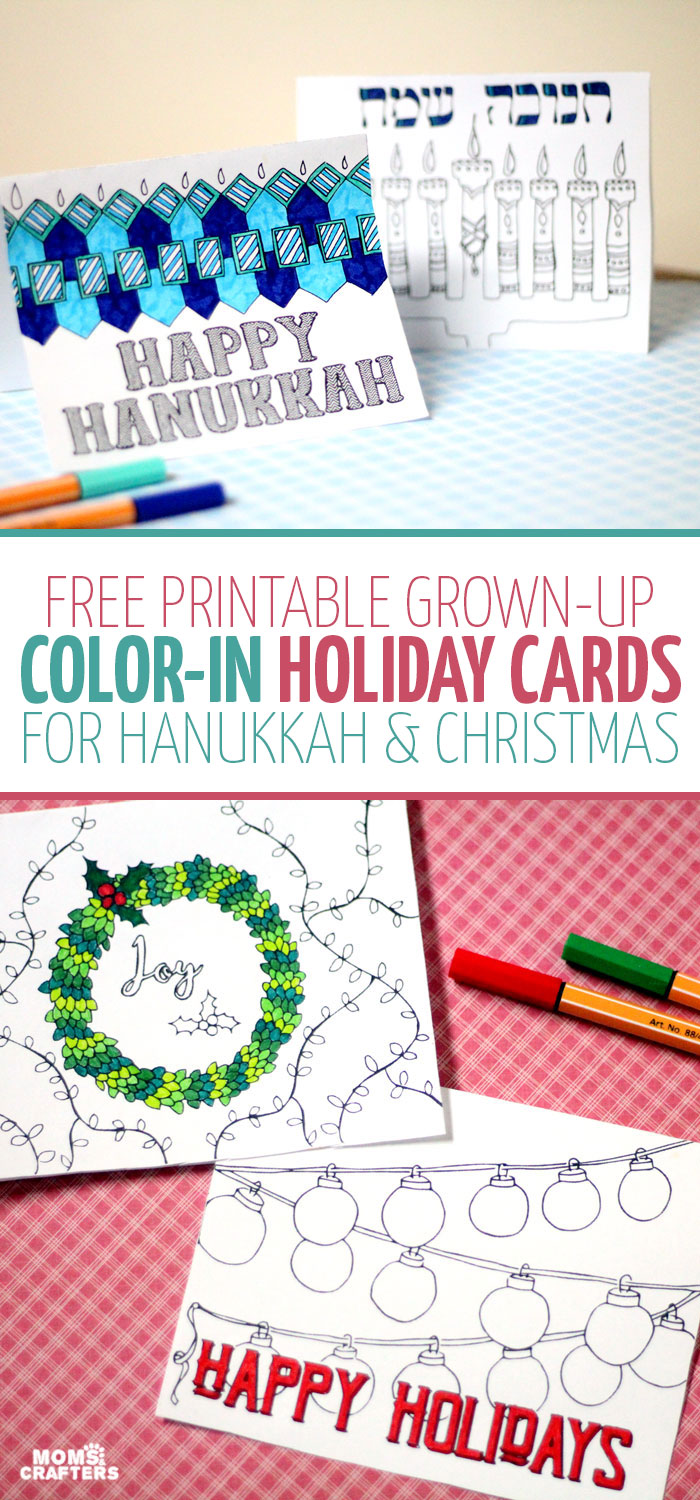 This holiday while giving your gifts, why not add a personal touch? These color-in holiday cards are a great way to do so! You can color in one and make copies to hand out, or you can color each one in individually – depending on how much time you have to spare.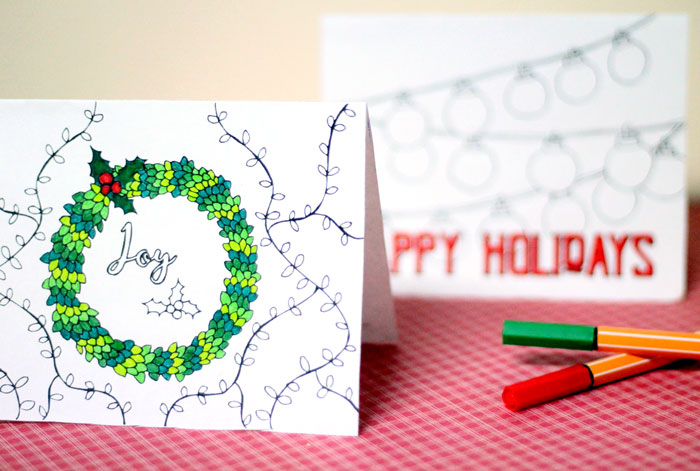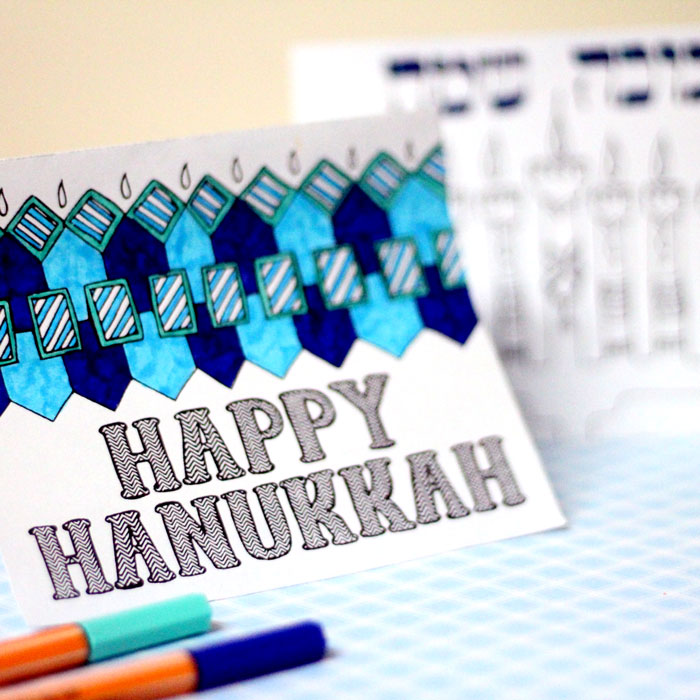 Disclosure: this post contains affiliate links.
Since most of my readers celebrate Christmas but I personally celebrate Hanukkah, I decided to create cards for both. They are each separate downloads so that you can get just the ones that you need.
I highly recommend printing these holiday cards on cardstock. You then cut it down the center between the two styles on the page and fold in half. Otherwise, you can print it on regular copy paper, cut out the front of the card with the design, and paste it on colored cardstock.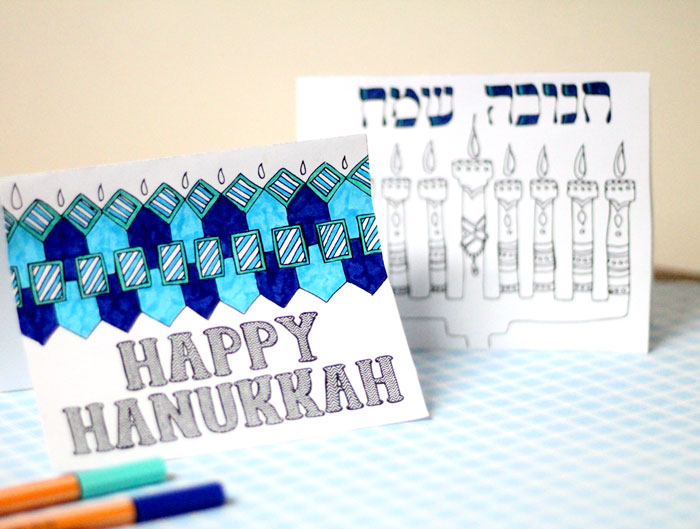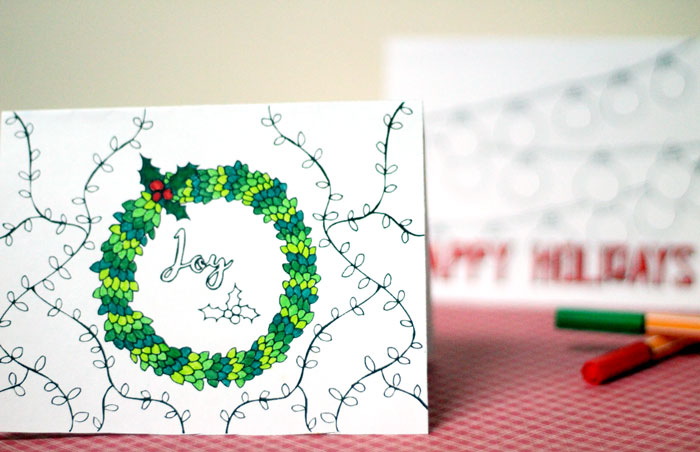 The Christmas cards feature a pretty wreath and ivy on one and an ornament garland on the other. The first says "Joy" in a pretty script, and the second says "Happy Holidays".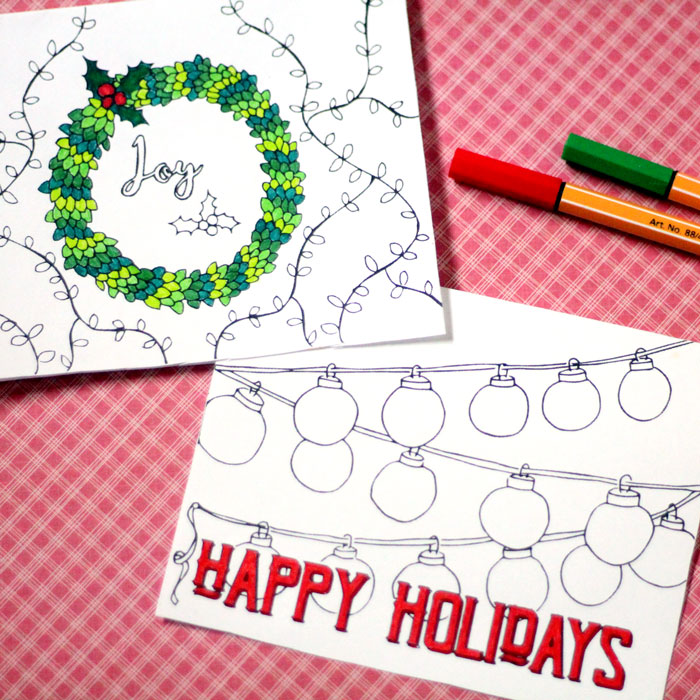 The Hanukkah (or Chanukah) cards feature one more modern design that features the words "Happy Hanukkah" and a modern dreidel-inspired design. The second one is more traditional with "Happy Hanukkah" translated to Hebrew: "Chanukah Sameach" and a pretty Menorah.
I colored these cards using Stabilo 88 markers, with Staedtler Noris Club and Crayola markers to fill in larger spaces. These are great media options for these holiday cards since the spaces are quite small, and there aren't necessarily areas that need extensive shading to look pretty. It's really an easy, quick color for when you want to truly relax.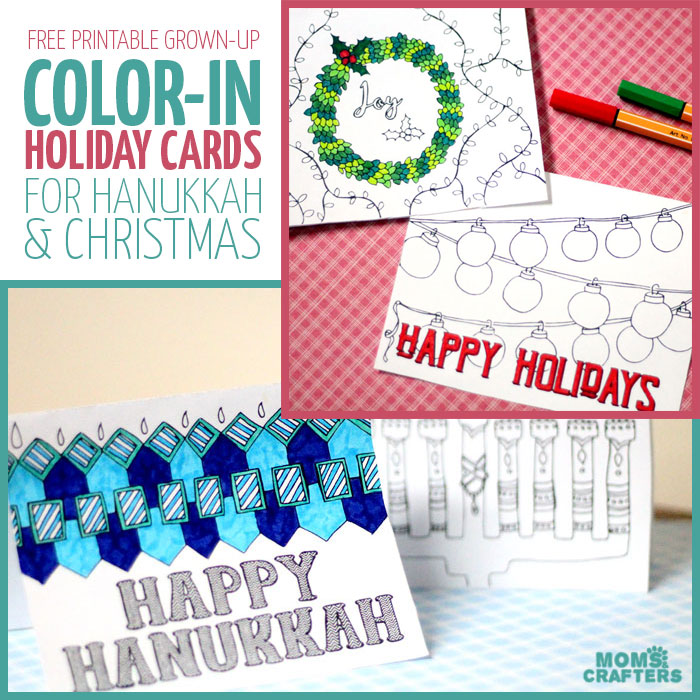 I hope you enjoy these color-in holiday cards for Christmas and Hanukkah! What a great, easy way to add a personal touch to a gift…
More Holiday coloring pages from the Coloring Tribe: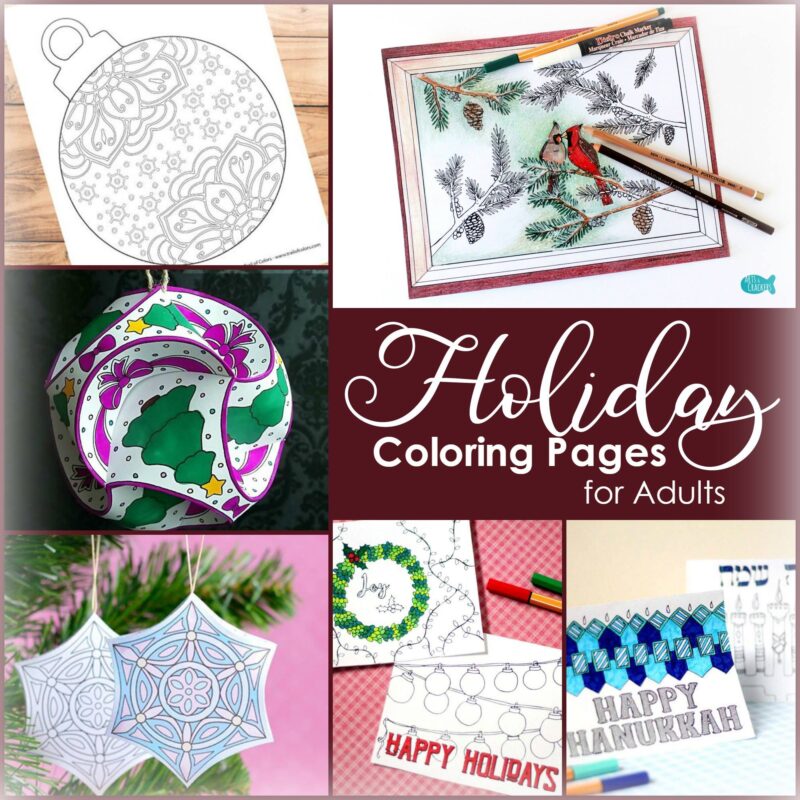 Make sure you follow along so you don't miss the following month's pages! You can find past months' pages here.

Get the Color-in Recipe Journal in PDF or in Print!
New! Get the Hanukkah coloring page packet! You can find it in my Etsy shop, or on Gumroad, or purchase it here: