Want a quirky edge to your Christmas mantle? Add some Home Alone decor with some Christmas movie-inspired quotes! Find more simple DIY projects for beginners here and scroll down for this tutorial with the free PNG files to cut with your Cricut! This post contains affiliate links.
---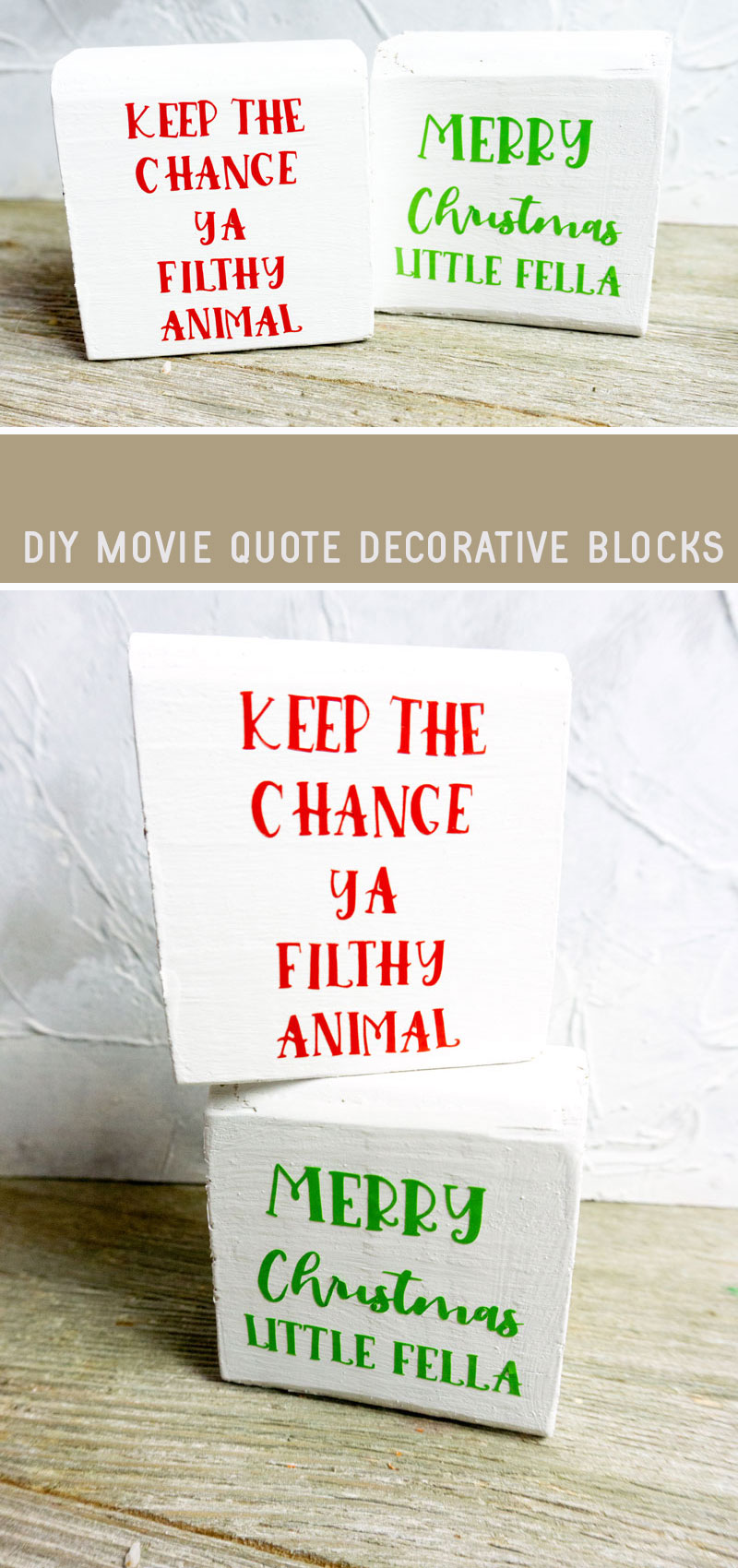 Wooden blocks are simple, versatile accents that can be included in all sorts of Christmas displays. Add a touch of nostalgia with some famous quotes from Home Alone…
While my family is a Hanukkah family and we don't celebrate Christmas at all, this movie is an all-time favorite of mine! I mean, who doesn't love a cheeky kid who outsmarts an evil adult with creativity? (Never mind a family forgetting a child while traveling to Paris – I prefer not to think of that part).
Decorating with these movie quotes adds a bit of fun to your decor, but you can keep the style more serious. This post uses red and green vinyl, but keep a more serious farmhouse feel with black vinyl.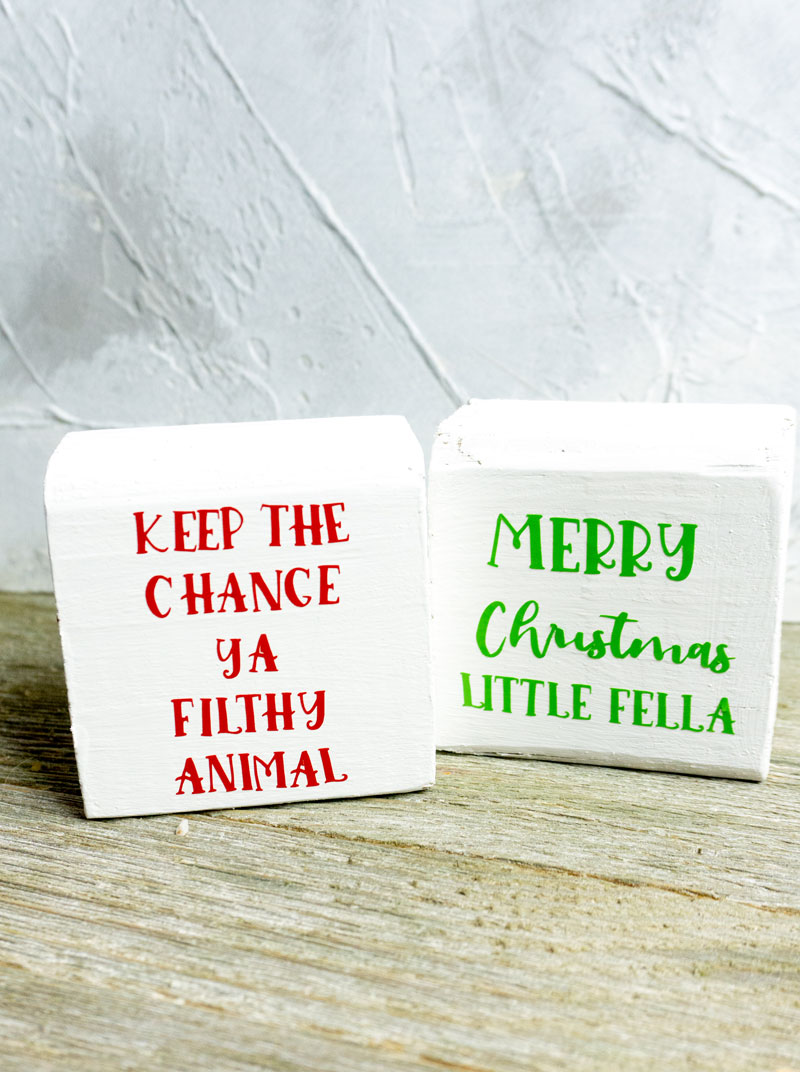 Cut apart a wood stud or buy premade wooden blocks to cut out a few steps. You can purchase 2.5 inch blocks but that seems to be much less cost-effective than 2 inch.
DIY Home Alone decor blocks also make fantastic small gifts to hand out to family and friends. They're conversation-starters that'll make people smile.
Prefer the movie Elf? Get the Elf-inspired DIY wood blocks tutorial from my friend Laura of Sunny Day Family – along with the free cut files!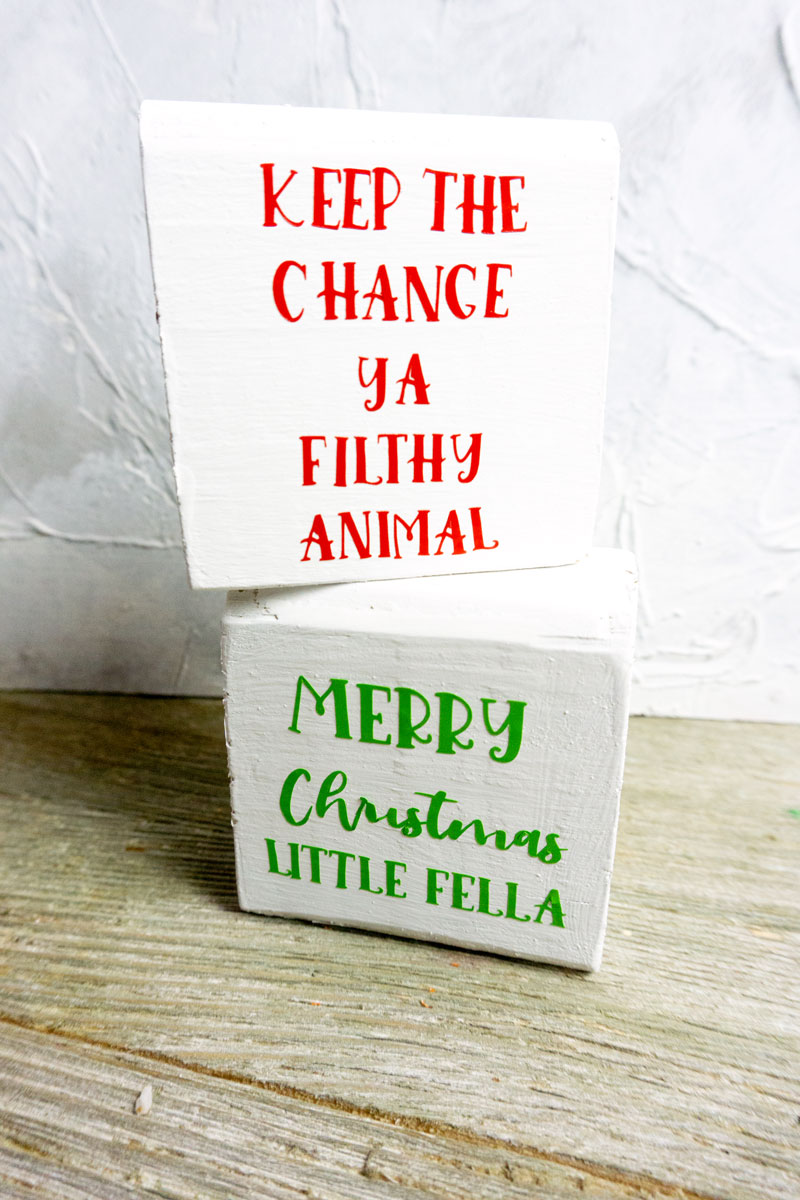 Download your free Cricut Christmas decor PNG files:
You'll receive a ZIP folder with the PNG files. To unzip files, follow these instructions.
Supplies needed to make Home Alone Decor blocks:
How to make DIY decorative Christmas movie blocks:
1. Cut blocks into 2 1/2 inches in length. Sand edges all around the block.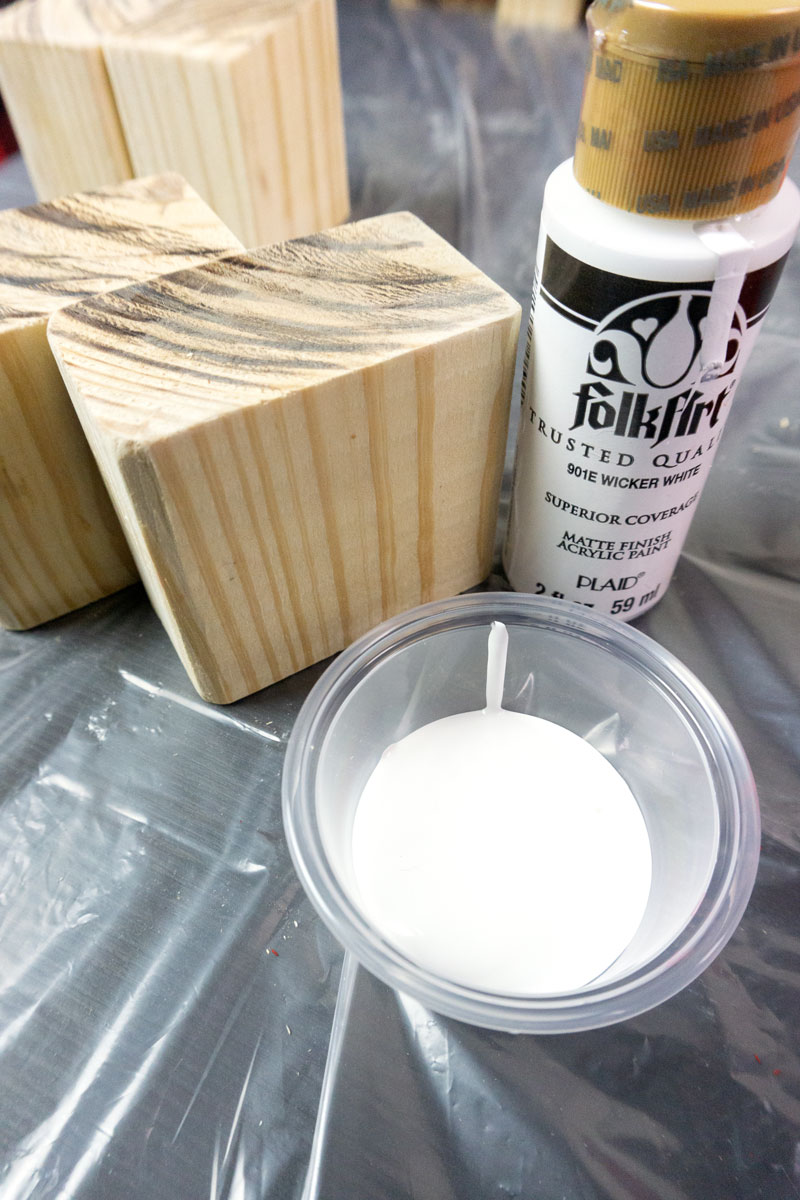 2. Put down the plastic drop sheet. Paint the block with one coat of chalk paint. Let dry for a few hours.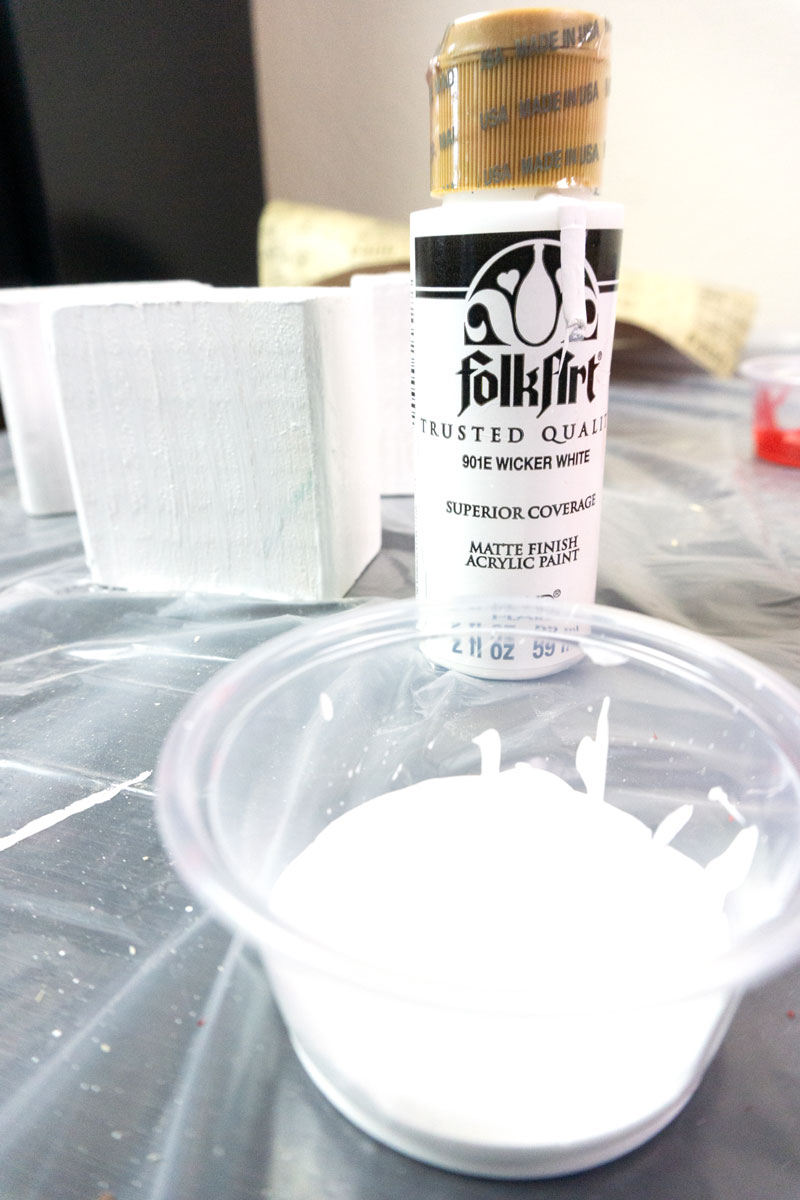 3. Import the PNG file into design space. Make it less than 2″ in height. Set machine to vinyl on the dial, or choose vinyl in your Design Space settings. Place the vinyl on the cutting mat. Send it to the machine to cut. Remove your design from the mat and weed – remove the extra vinyl. Repeat for the second.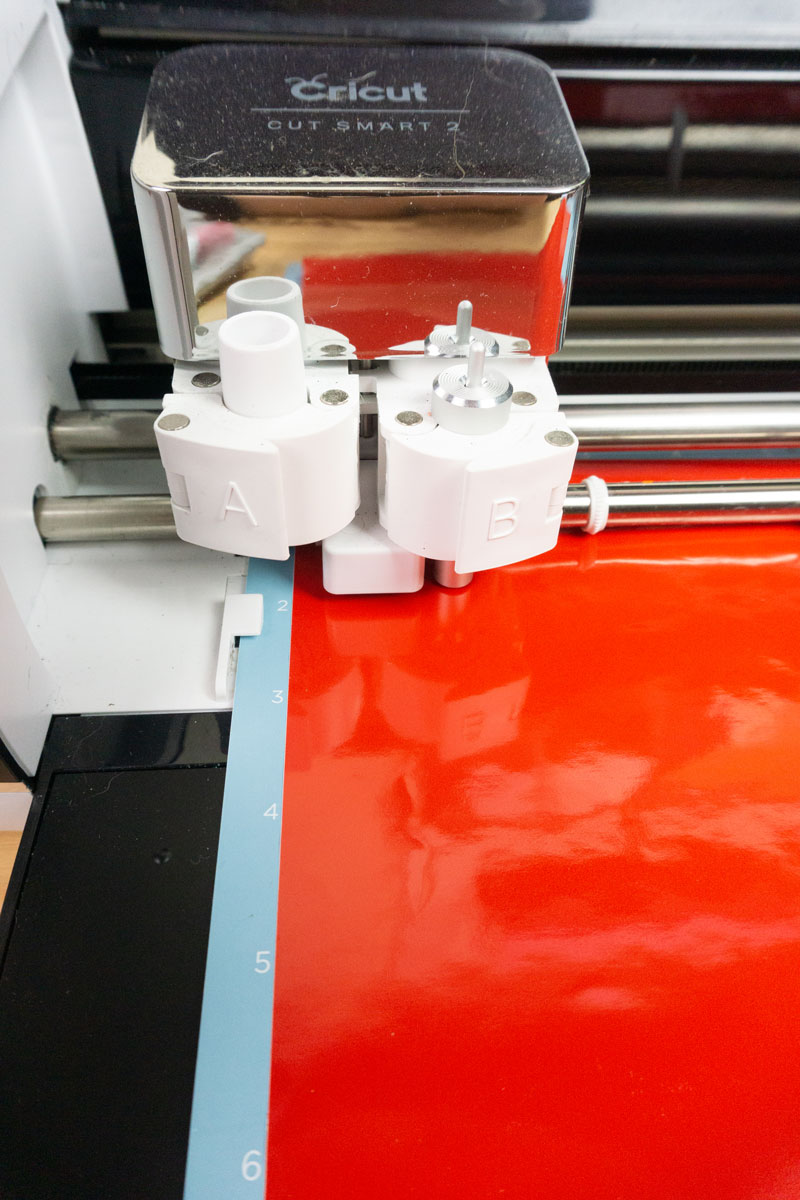 4. Cut a piece of transfer tape to size. Peel back the transfer tape and add it to the vinyl decal you just made. Scrape well the scraper tool. Slowly pull back the transfer tape, making sure your design sticks. If it doesn't, re-scrape, focusing on the edges.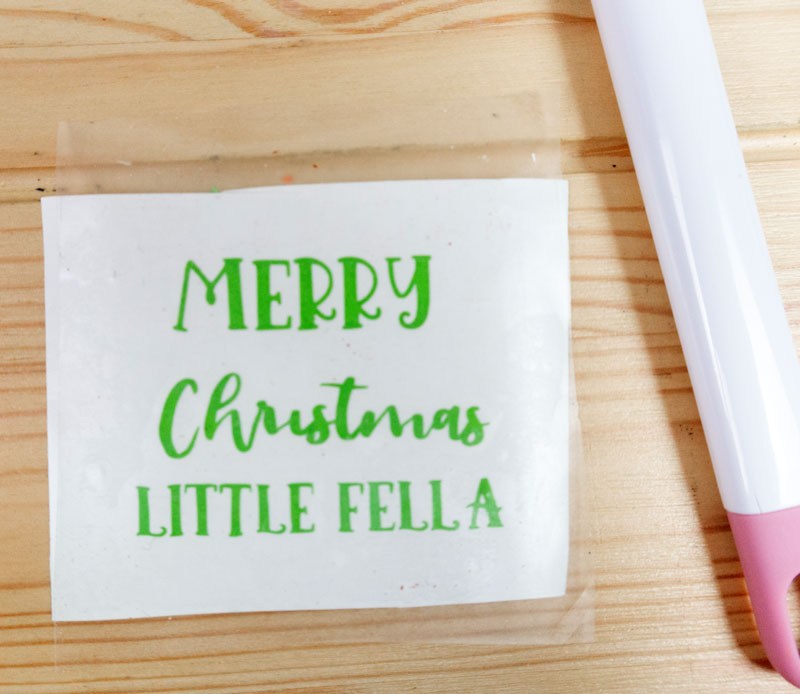 5. Line it up with the block and place the sticker on it. Once it's placed as you like it, scrape it well in place. Slowly pull back the transfer tape, making sure the design sticks to the wood. Repeat for the second design.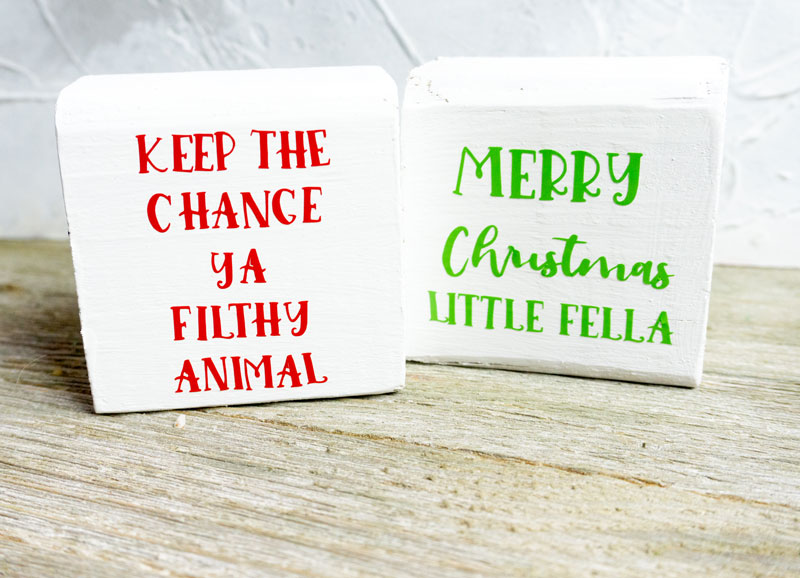 Your Home Alone decor blocks are ready to be gifted or stacked and displayed!
We've been making loads of holiday crafts with Cricut Access designs and fonts – read my review of Cricut Access here to find out if it's worth it for you!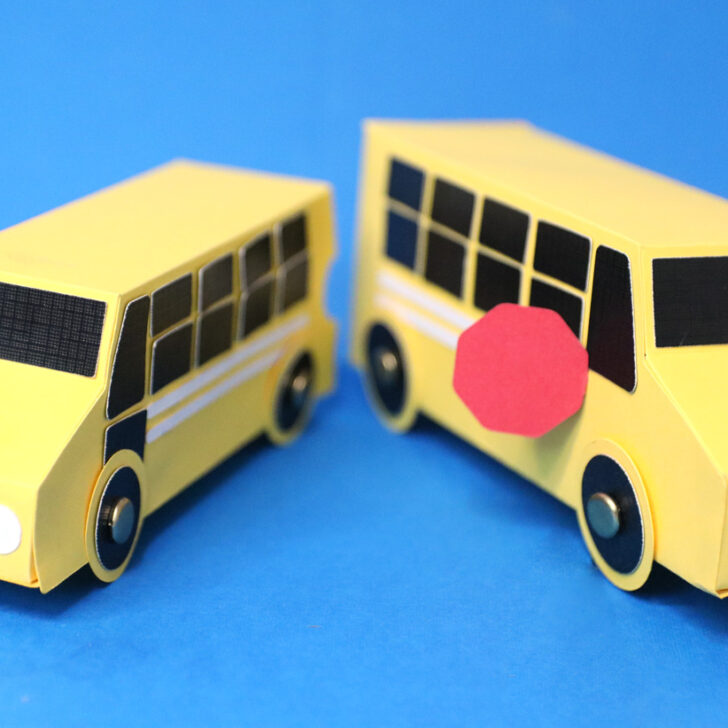 This beautiful school bus template comes in both SVG cut files and PDF printables to use as a gift box or paper toy! When you're …