I'm thrilled to share the latest guest post by Chantal of Nerdy Mamma for our crafting with resin series – this one featuring basic resin techniques for crafting with art resin. Read about the basic supplies needed for art resin crafting first.
---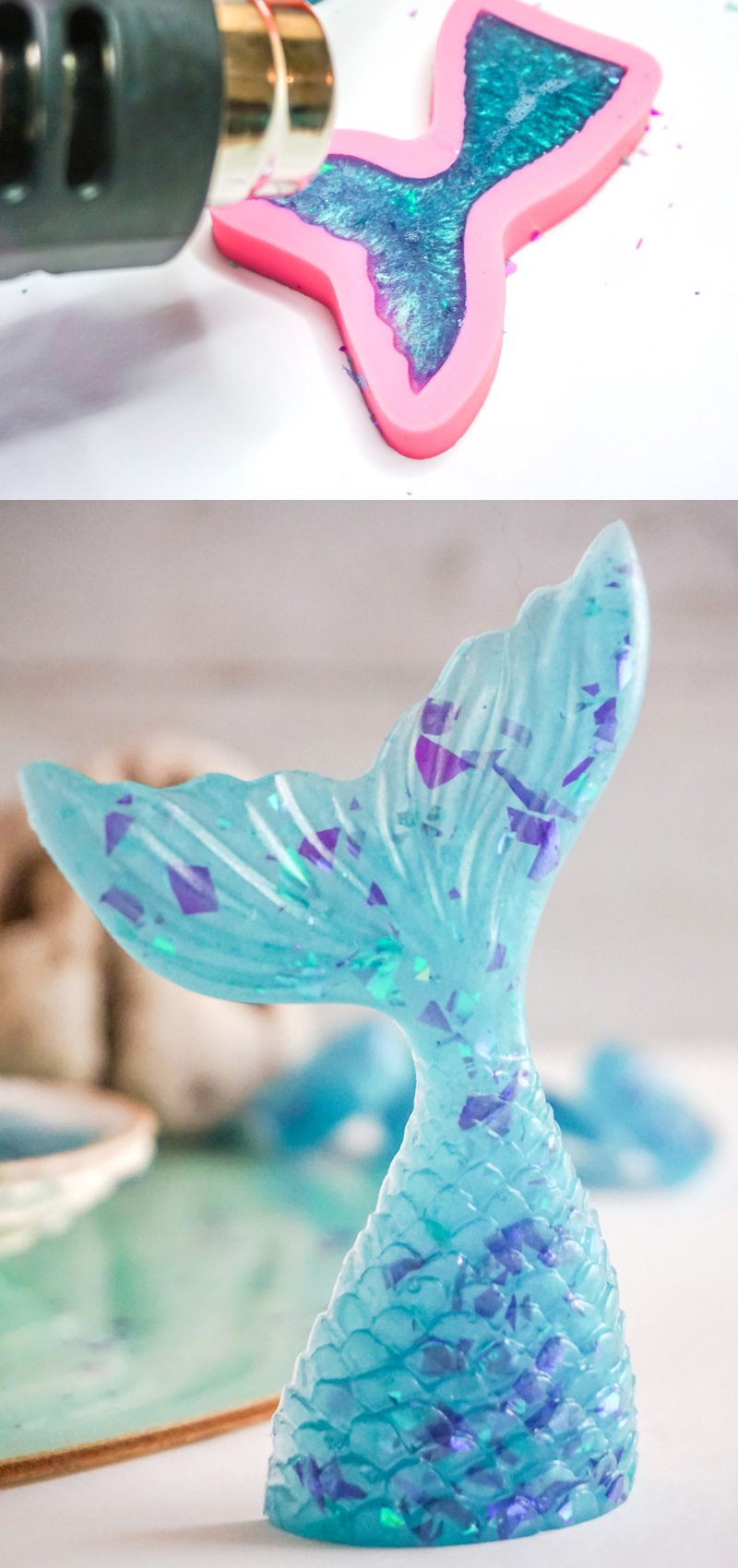 Table of Contents:
Basic Resin Techniques for Crafting with Art Resin
If you're looking for a new hobby, or want to make an artistic statement in your home, then resin crafting might be the answer. Resin is a liquid plastic that can be used as a moldable material and it comes in many colors so you have unlimited options when designing your project. The basic techniques of working with resin are fairly easy and we'll cover them all so that you can start creating their own pieces in just a few minutes!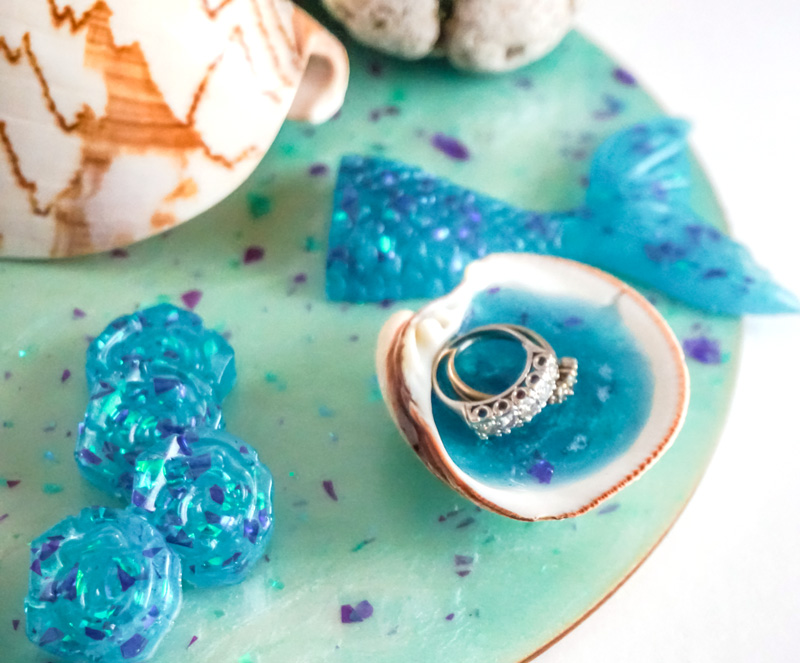 Let's start with the basics:
What is Resin?
Resin, also called "plastic resin" or simply "resins," are liquid plastics that can be used as a moldable material. (It should not to be confused with silicone sealant which often comes in the same containers but is a different product.)
Learn more about the types of resin here.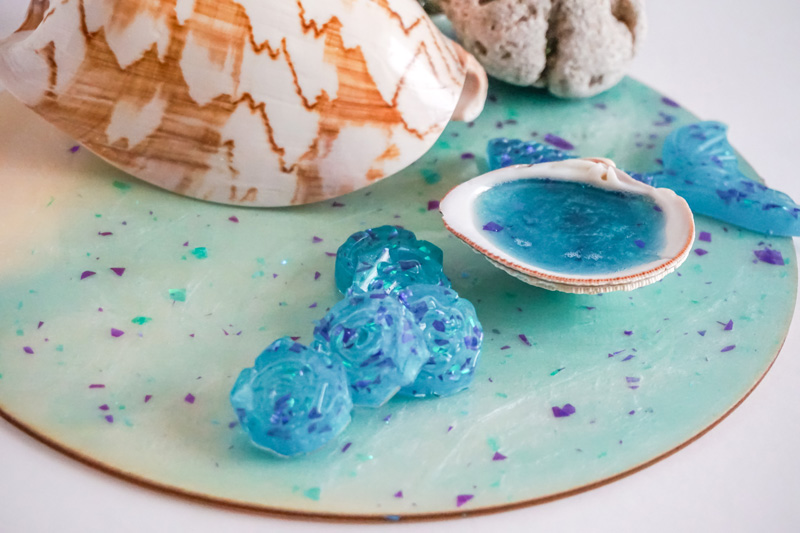 How do you work with resin?
This is going to surprise you, because it seems too easy to be true: but it is. You just mix the two parts, add coloring, pour and let it cure. The trick is to know what you want to make before you head into it, because you generally only have a few minutes before the mixture begins to set.
We'll go into more detail below, but it really is that easy!
Best Tips for Beginner Resin Crafting
Why? Generally, epoxy tends to be the 'easiest' to work with and the most forgiving when it comes to things beginners might not have a handle on like humidity or temperature. It generally also doesn't require that you wear a respirator mask, if you're working with epoxy in a well-ventilated area, which is nice.
Plus, you can get epoxy resin readily. You can buy basic epoxy resins in most craft stores or online from sites like Amazon and Michael's. The cheapest basic kits will be around $20 USD (although they may have more limited color choices) but, when you're just starting out, investing more than $20 might be outside of your budget, so that works.
How to Mix Resin for Crafts
Mixing your resin might be a smidge intimidating when you're staring at two bottles of liquid, but once you have done it one time, you'll see that it's literally just: mix, pour, pop bubbles, let it sit.
Whether you're making a large layered piece, a small casting or just seal-coating, although mixing the resin may be the most "scary" part of the project, as long as you can measure accurately, stir, and pop a few bubbles, you're perfectly capable of doing this craft.
Check Your Resin Specs for the Craft You're Planning to Make
Like with any craft, you have to know your supplies before you head into it. Did you know that resin can be heated up in order to change its shape?! This is a little-used technique we'll talk more about in just a minute.
For example, hot cups, unfortunately, can become a sticky dilemma for resin artists. If you don't use heat-resistant resin, you can ruin your creation with a hot mug, so you need to know that before going in. And, using heat-resistant resin can sometimes change your plan because it takes a bit longer to cure. This time period could take several days as opposed to one or two hours for others.
So know your specs – save your craft.
Now, with all that out of the way, let's get into the basic resin techniques for crafting with art resin.
Basic Resin Techniques for Crafting with Art Resin
Straight Coating
Basically, this is using your resin to pour or paint over something else, providing a thin coat to protect the item underneath. This technique can be used on a wide variety of items, including:
– furniture
– metal
– glassware and dishes
You don't need to coat the whole object – just choose the area that needs it. Just remember not to apply resin directly onto food surfaces like plates or cups unless you're using food-safe supplies. Remember basic safety first.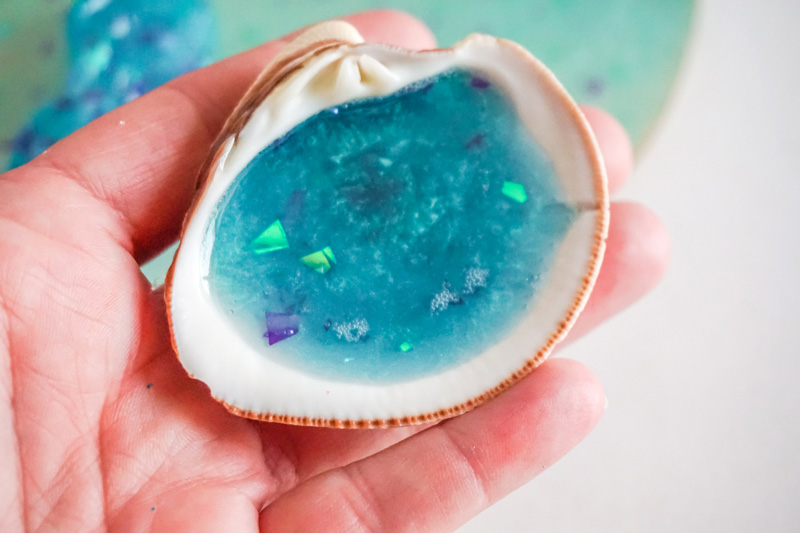 Free Pouring
This is one of my favorite methods. Did you know that you don't need a mold to make art resin? No! You don't. Coolest thing ever.
You won't be able to make a 3-D object with resin without a mold, but you can pour resin over different items. Think things like cutting boards, spoons, boards and canvas (resin painting). The possibilities are endless!
The best part is that when you pour the resin it's more of a painting. So it's more of a free-form type of creation, making it DEFINITELY more fun than just molding-up the same thing over and over.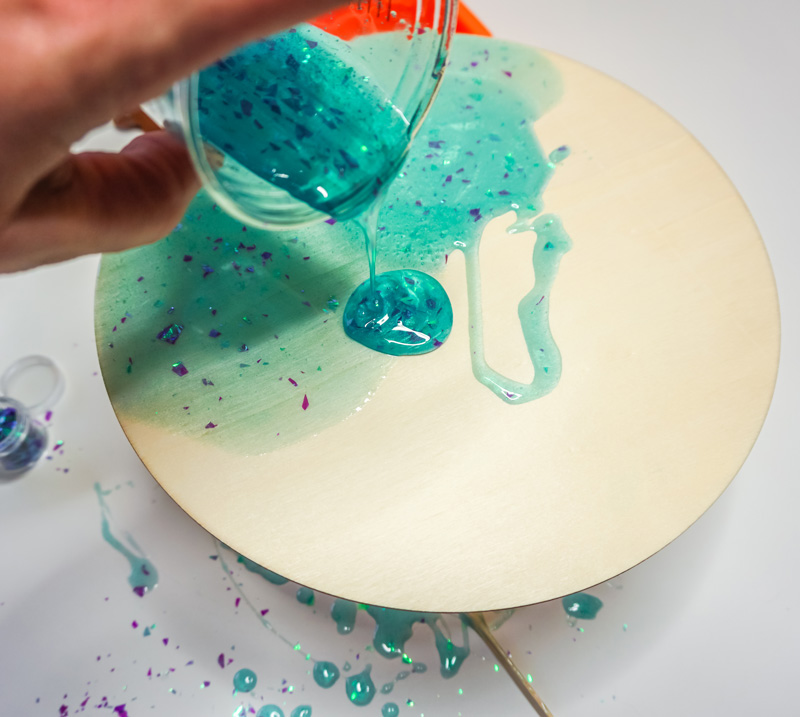 Layering Resin
Layering resin is a wild and fun way to make a resin design in layers, building up your piece like a layered cake.
The basic layering technique is to put down a layer of resin over an object or item you want to coat. Then, when it's dry, apply another layer on top and repeat until you reach your desired thickness. So fun!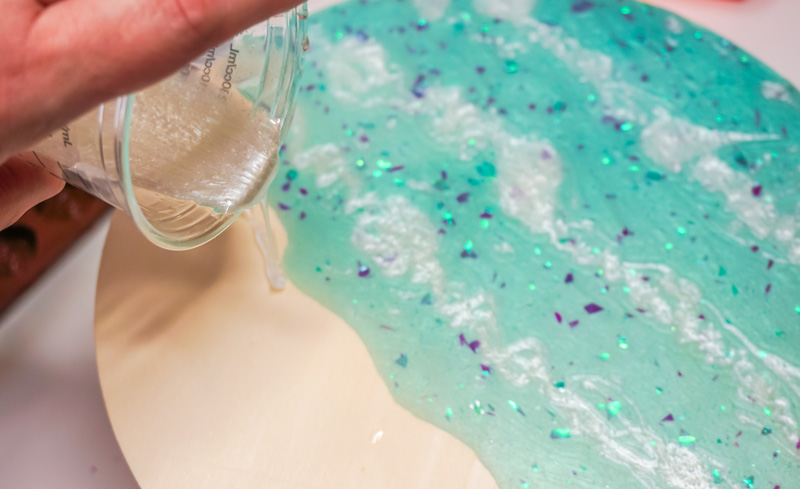 You can paint on top of each layer of resin, building an art piece, or even add inclusions (dried flowers, leaves) in each layer, giving it a 3D look with just a new layer or resin!
Molding Resin
Molding resin is a basic technique for crafting with art resin. You can do so much with molds, making 3D creations that serve all sorts of purposes. And you can even make your own molds! But that's another discussion.
Molding resin is so easy. It might sound hard but really molding just means you need to pour your resin into a mold. The hardest part is knowing how much resin to mix to fit your mold. But I have a trick for that: just fill your mold with water, then measure how much water that is. So easy!
Just be sure to dry your mold completely before you pour the resin in it.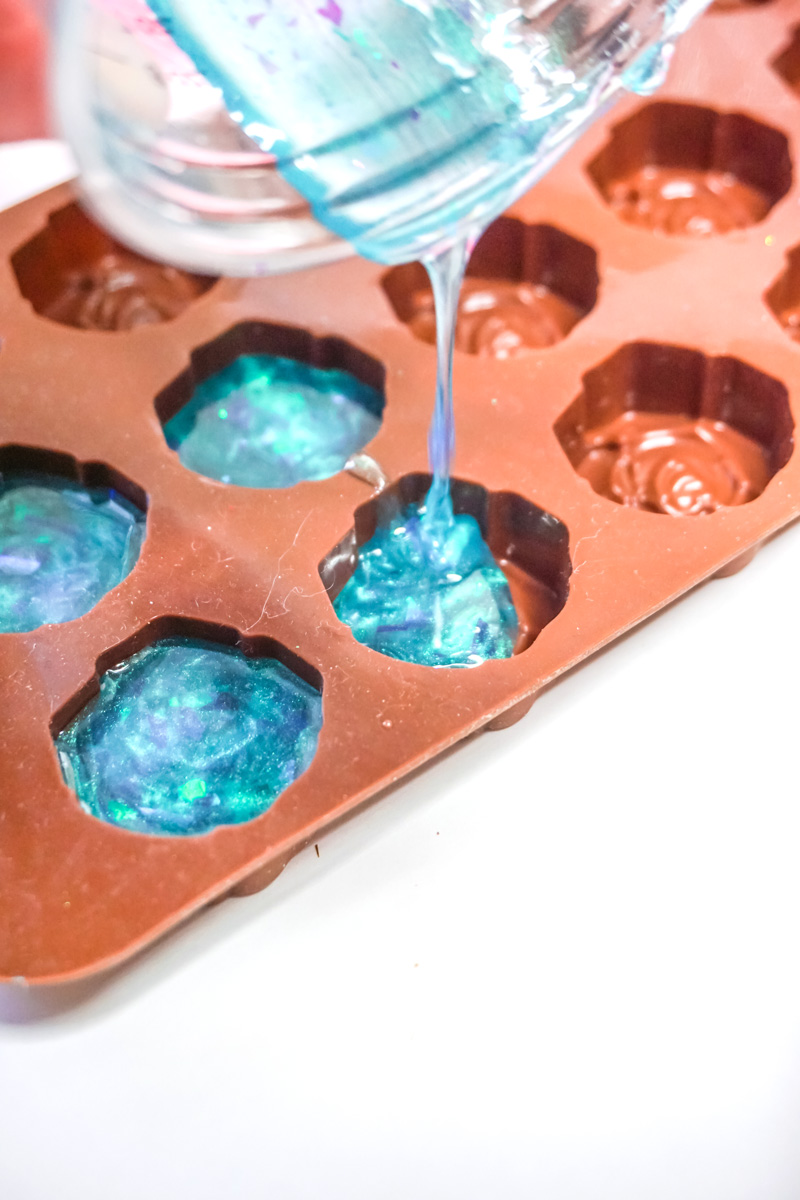 Inclusions
Inclusions are a basic resin crafting technique. Basically, you want to include something in the layer of your design that will add color or texture when it gets injected into the mold. Think items like confetti, glitter and bits of leaves from plants – anything that might lend some character to your final product!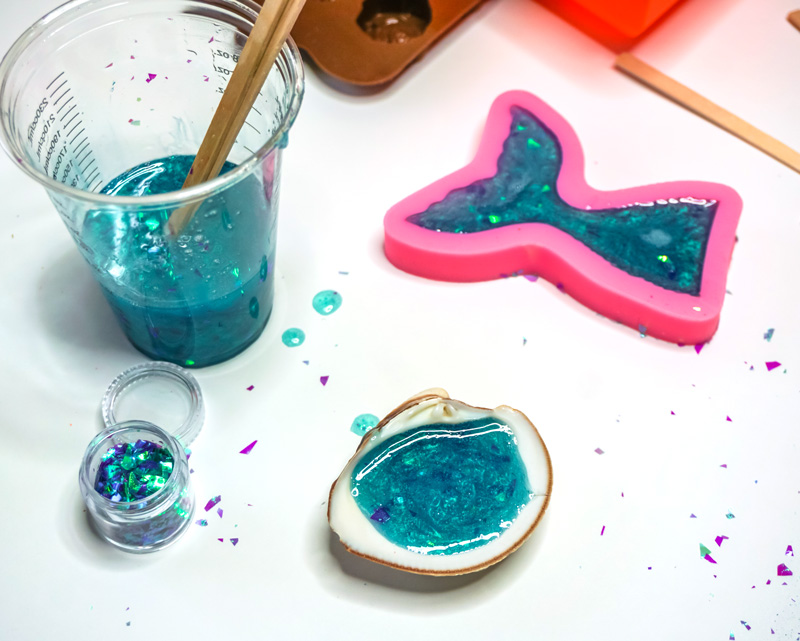 Coloring Resin
The basic technique for coloring resin is to mix in a colorant with the liquid before it gets poured.
For example, you might want to add dye or metallic shimmer that can get mixed into your resin and will then change its hue when cured. This kind of basic technique takes some experimentation but leads to fabulous results!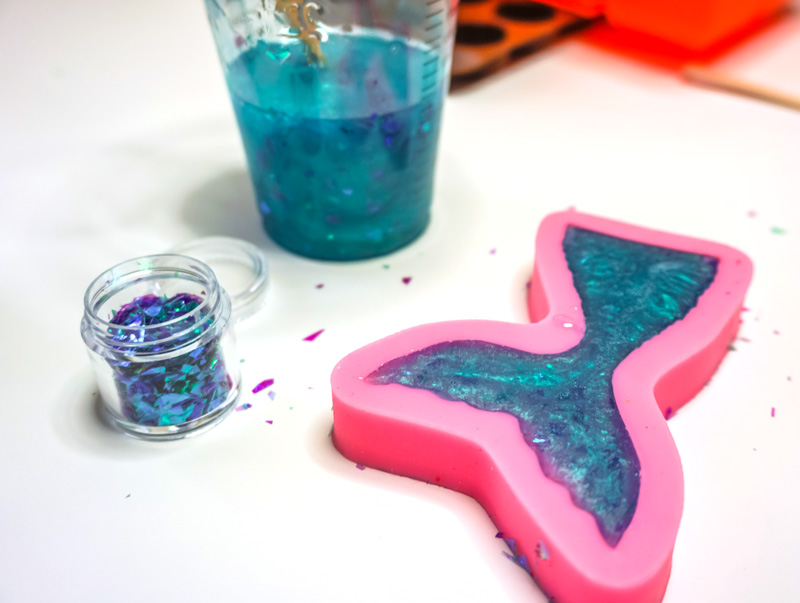 Popping Bubbles
One of the funnest parts of making resin crafts is the silliest (but really, who can blame me?!) it's popping bubbles. You might have seen other crafters pull out a butane torch or use a vacuum chamber, but we're not talking advanced level techniques here…we're talking basic.
So, how do we pop bubbles without all this? Easy! We're going to heat the resin's surface in the mold or on the poured surface using a heat gun, blow dryer or even just by setting it up outside on a hot day (seriously, it doesn't have to reach 100 degrees, just warm).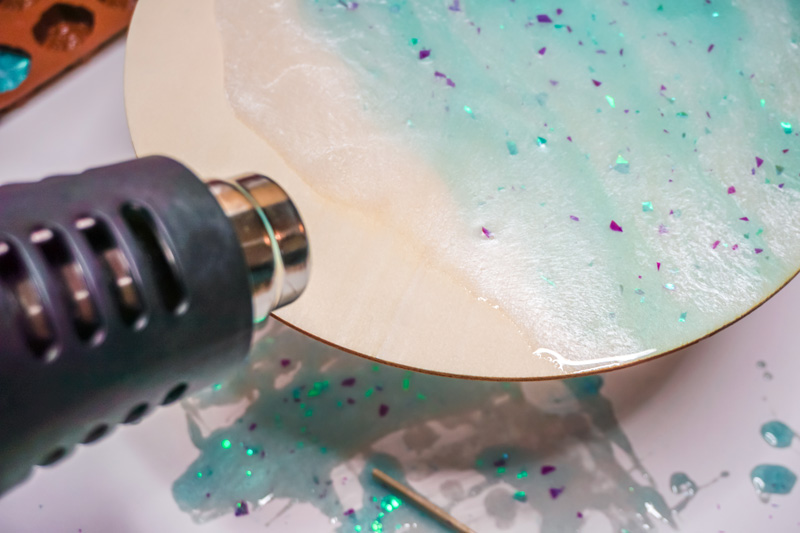 Another way to pop bubbles is to use your stir-stick to lightly pop them on the surface. Simple as that!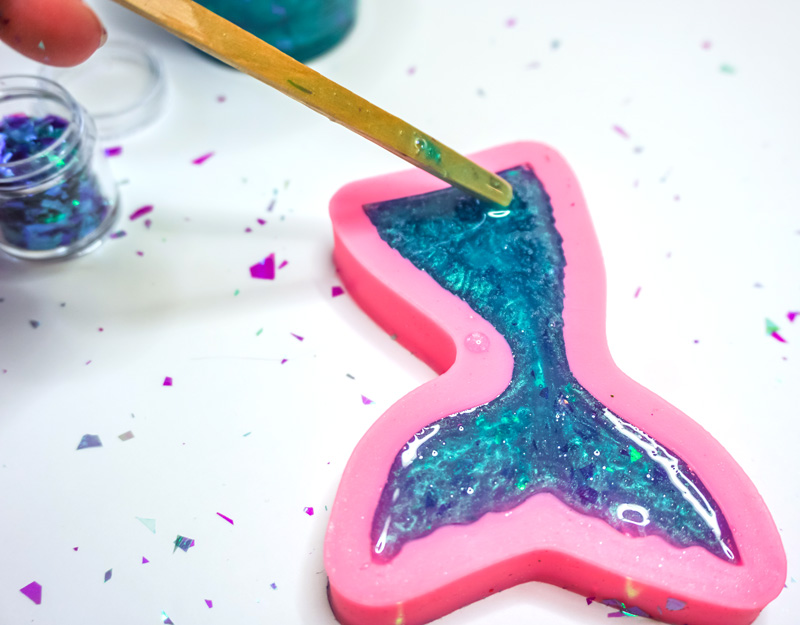 How to Properly Cure Resin
I saved the best basic technique for last. Curing resin is a completely necessary step in crafting with art resin, but it's also something that many people forget to do because they get too caught up in their craft-making process. But just like any other project you might make at home, curing your work is important!
Curing resin will take a few hours to do and can feel like forever, but it's worth the wait. It dries your work from the inside out (rather than just on its surface) so that you get a strong product. And remember: if you don't cure correctly, your pieces might last for only one or two years.
That's not a very long time!
So how do you cure resin? Let it sit. Seriously – nothing to it. Just don't touch it. So, leaving it sitting, untouched, is all it takes. Keeping the temperature, humidity and other environmental aspects steady, then you're good to go!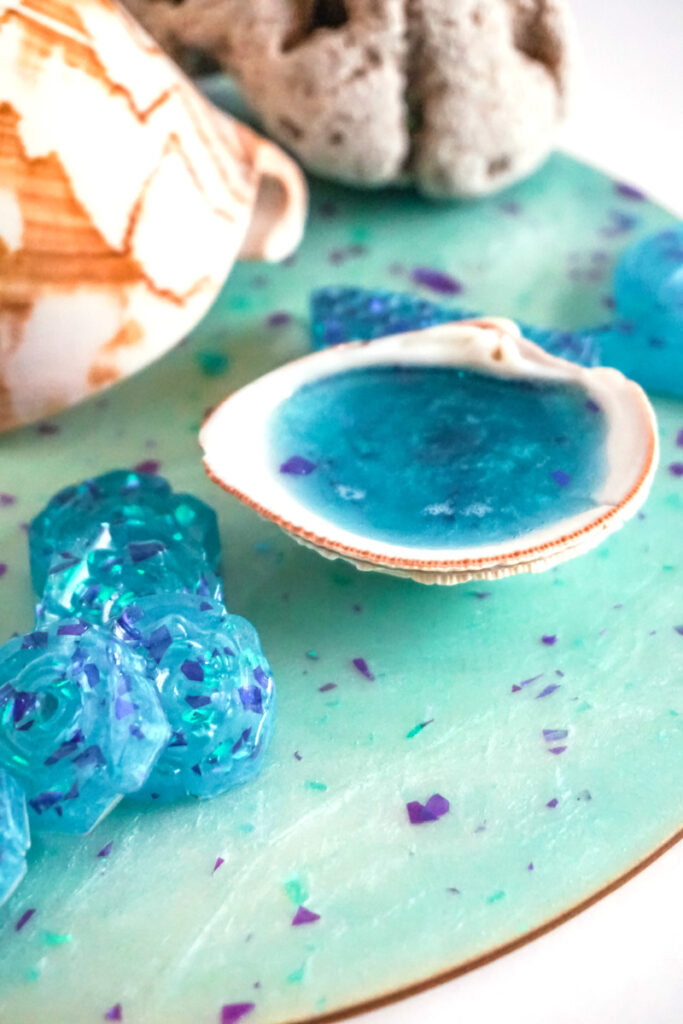 We hope that you've enjoyed learning basic resin techniques for crafting with art resin and we're looking forward to hearing about your creations in the future, especially if they include any of these basic techniques.
---
About the author:
Chantal is a nerd on a mission of mom-hood who wants to live in a world where unicorns are real rainbows can be walked over and the Stormtroopers never find those suspicious droids they were looking for. And there's just nothing too nerdy for her, so watch out, or the nerdiness might just overwhelm.
Connect with Chantal: