This post brought to you by Huggies®. The content and opinions expressed below are that of Moms and Crafters.
Keeping baby dry overnight can seem like a massive challenge, especially when dealing with little boys. A few simple tricks can help you accomplish this. From finding the right diapers, to limiting fluids, these tips are simple and very doable.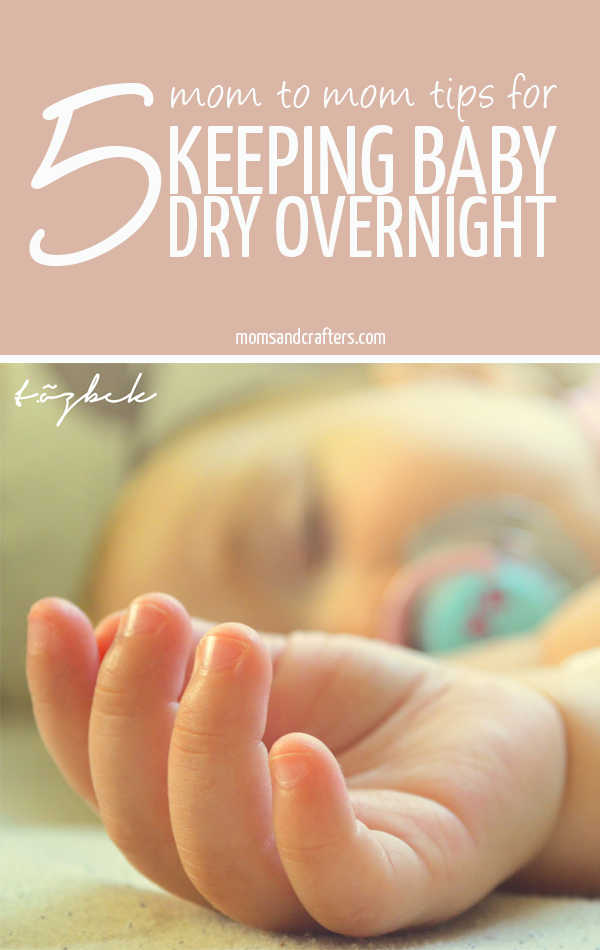 Have you ever gone to your baby in the morning and find that you need to peel the pajamas off because they are so wet? Then it happens again the next morning, causing you to wonder if there is anything you can do.
Here are 5 tips for keeping baby dry overnight:
1. Go to sleep completely dry – it might seem obvious but when dealing with a toddler who likes to procrastinate, an extra change right before bed can help. Sometimes an hour can pass between pajama time and bedtime so refreshing really helps with keeping baby dry overnight.
2. Fewer fluids before bed – Let your child drink more a few hours before bedtime, and less in those last three hours. If your child needs a bottle in bed (infants, for example), give only half. (Regardless it's bad for the teeth to give juice or milk, so your best bet is to give water).
3. Point the penis down – If you have a boy, sometimes it's a tiny issue like this that's causing trouble. If his penis is pointing down, it's more likely his urine will stay inside the diaper. If you're struggling with keeping baby dry overnight, you might want to double check this when you change him.
4. Go up a size (or 2) – When M was between sizes, we moved him up first at night, and then used up the rest of the smaller diapers by day. You can try this even if you're not ready to move up a size, as your child does not move around a lot at night, so you can get away with a larger size. Larger sizes have more area to absorb the fluids.
5. Use the right diapers – This is the easiest thing to switch, and possibly the most effective. Using diapers that are ultra-absorbent, that really locks away moisture for the (hopefully) twelve hours that your baby sleeps will allow her to wake up dry.
Huggies has a NEW diaper – the Huggies® Snug & Dry Ultra Diapers that they have sent me to try.
I started using them at night with M, and they are amazing! Not only do they not leak out (he sleeps a full 12 hour night), but they also absorb the moisture better and FEEL dryer, which helps him be more comfortable.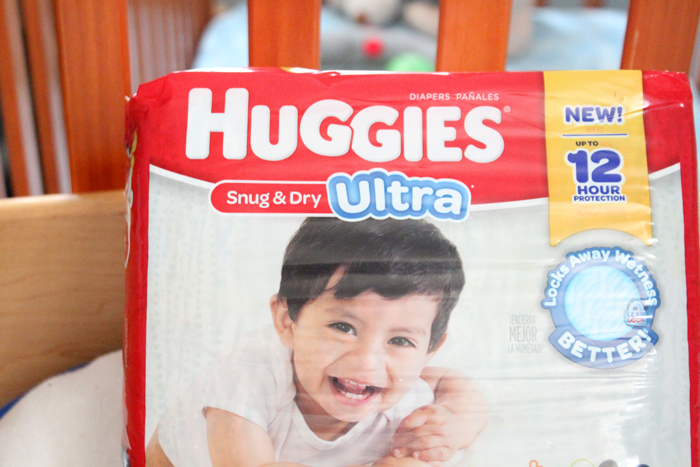 Features of Huggies® Snug & Dry Ultra Diapers
Extra comfort at a better value.
Features adorable Mickey prints (my favorite!).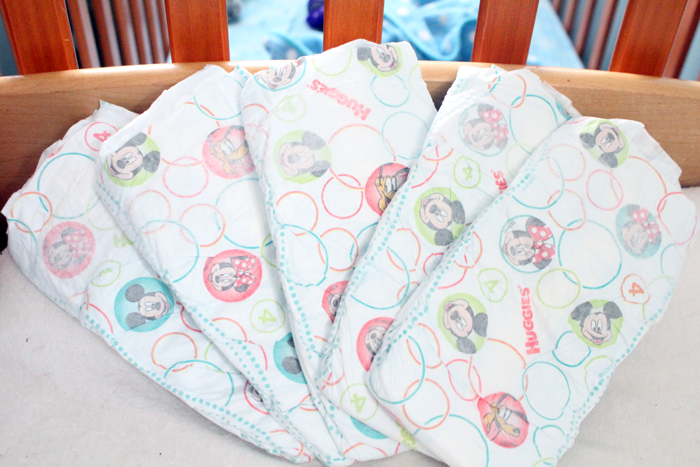 Available only at Walmart.
Trusted Leak Lock System features quick-absorbing so your baby can stay dry for up to twelve hours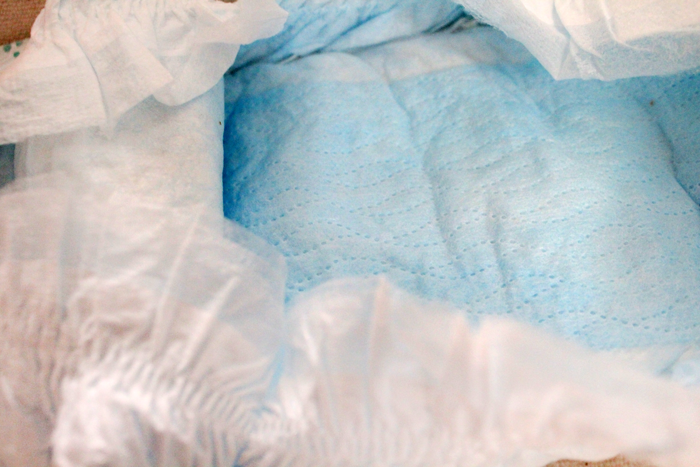 Sizes 1-2 have a wetness indicator.
The tabs are nice and wide, which means that it won't slide around, causing leakage.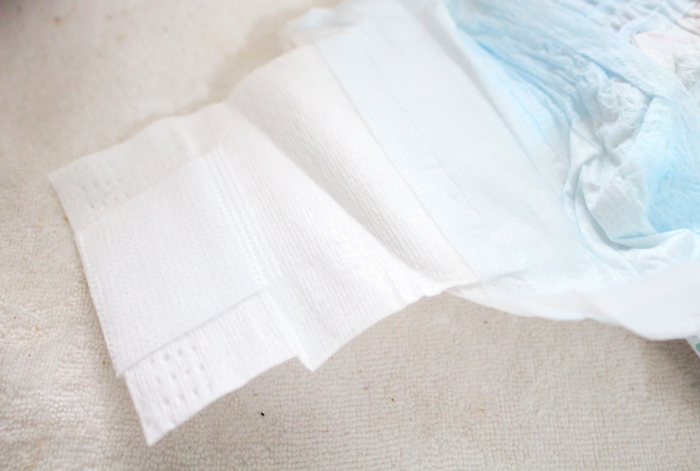 Huggies® Snug & Dry Ultra Diapers are our new and improved overnight diapers. I love how affordable they are, and, of course, I find them to be very effective. It's a diaper that can take me from day to night, so that I don't have to worry about having two stocks of diapers.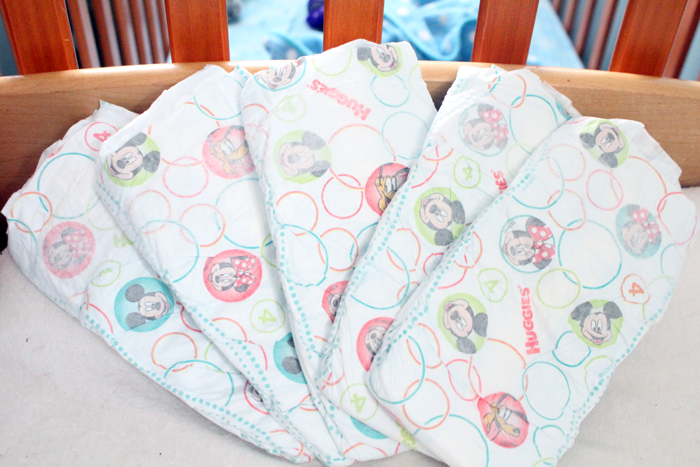 Huggies® Snug & Dry Ultra Diapers at Walmart.com
What are your favorite features of Huggies® Snug & Dry Ultra Diapers? Do you have any tips or tricks for keeping baby dry overnight? If so, comment below!
Don't forget to share this post, using the sharing buttons to the left!