Need some ideas for gifts for teens and tweens in your life? You're in the right place! This list if full of great gift ideas for teen boys and girls, in a variety of interest categories.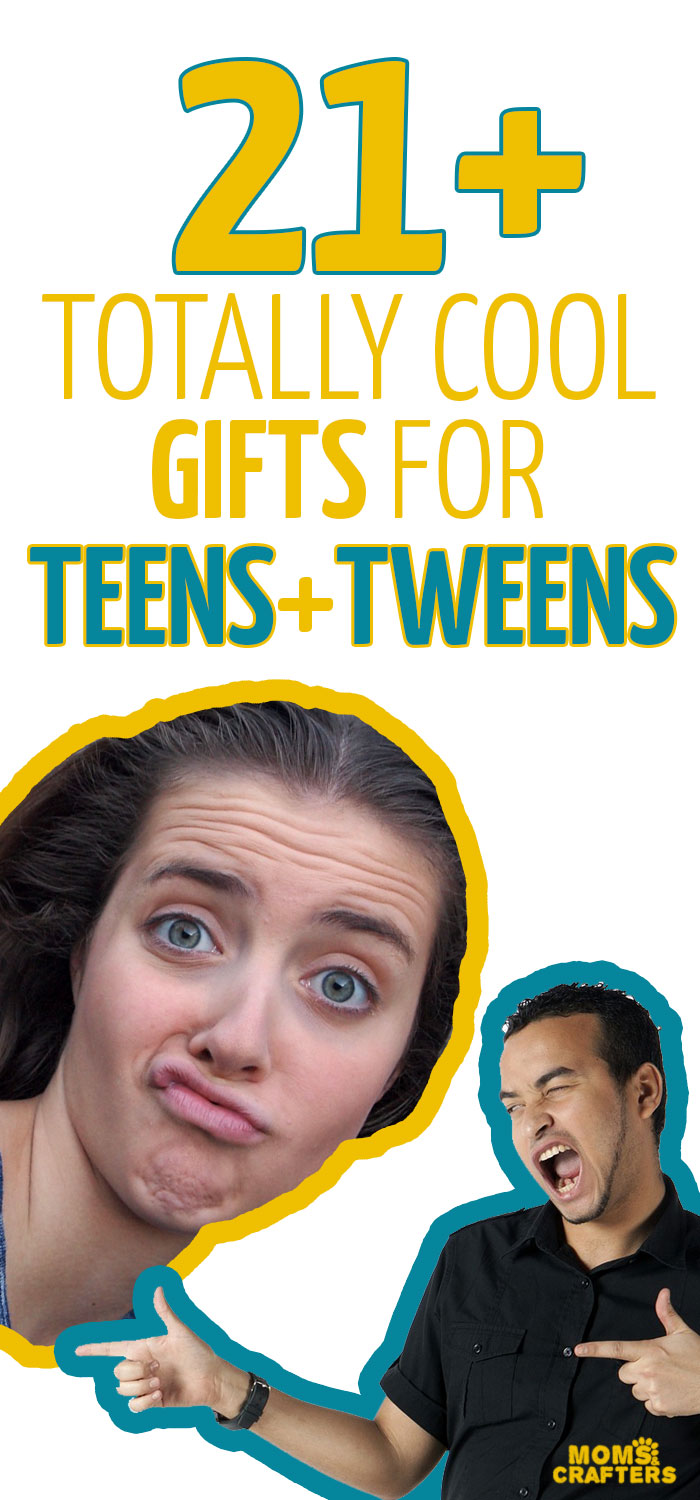 Teens aren't REALLY that hard to buy for. Either they'll appreciate it, or they won't. But as long as you go for something fun and current, you're good to go. Go with their interests or go with what's popular. You'll be surprised at how much a gift can really touch someone, even if they won't show it.
I hope you enjoy this list of gifts for teens and tweens. Keep in mind that this is a broad age range, so choose accordingly…
Disclosure: I did receive some samples from brands for coverage. Some of the products on this list include those samples which I have tested and enjoyed, some I researched and liked what I saw, and some are products I purchased and received as gifts, love, and chose to feature. All of these products are "tried and true" in my personal experience. Nevertheless, I am not otherwise affiliated with these brands and cannot take responsibility for quality, fulfillment, or anything else that's in their hands.
This post contains affiliate links.
Wearable Gifts for teens and tweens

1. This fun denim zipper watch from Watchitude definitely has plenty of attitude! You can find lots of fun, cool slap watch styles at Watchitude to fit a specific interest (think music, sports…). You can even submit your own design for consideration!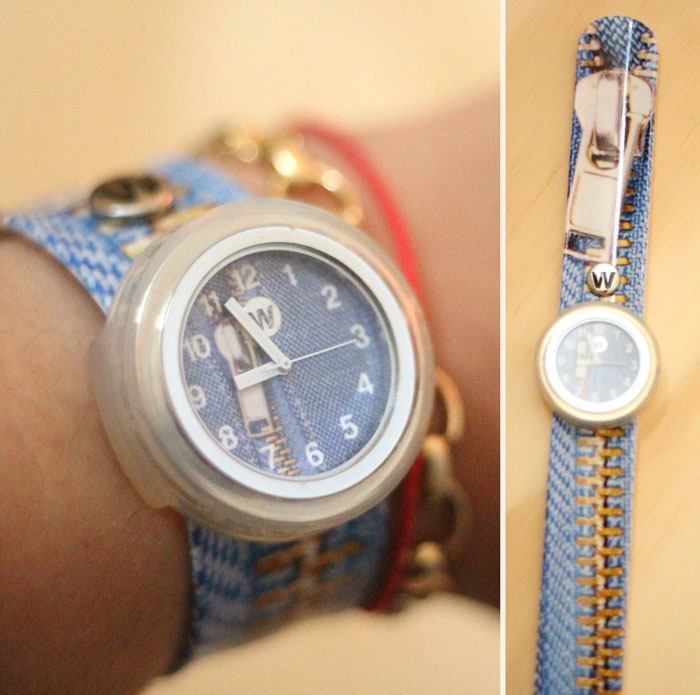 2. Give a gift that gives onward with this stunning Living Water charm bangle from Alex and Ani. This expandable bracelet comes in gold or silver finish, and helps provide clean water to those in need. The large water drop charm sets the tone for a beautiful, stylish piece.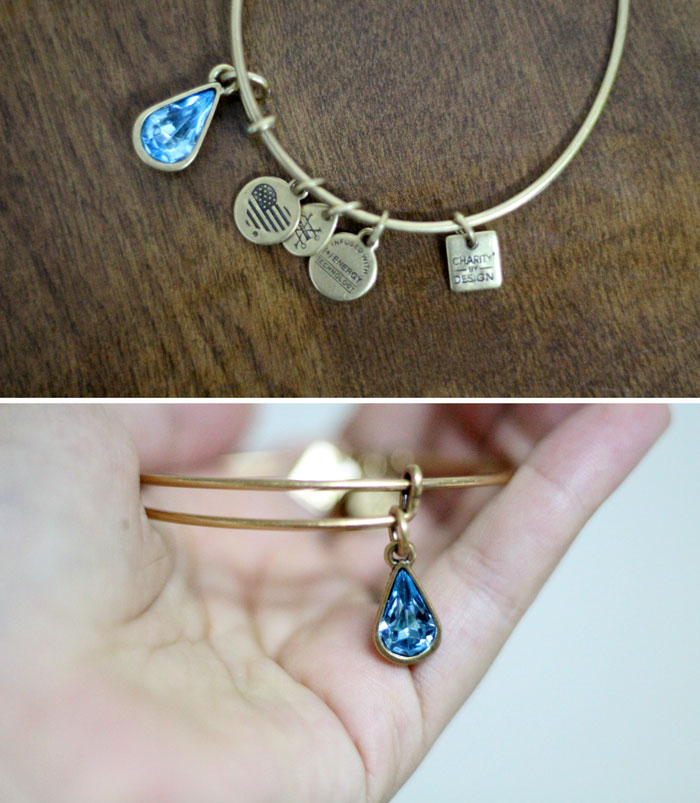 3. Get your aspiring diva a do-it-yourself nail salon! This cool set has everything you need for some amazing nail art.
4. Stunning beaded bracelets from Sashka Co are handmade by women in Nepal. What an empowering gift – one that helps women in need, by promoting fair trade practices. These are cool to stack, so get a few to fit your budget!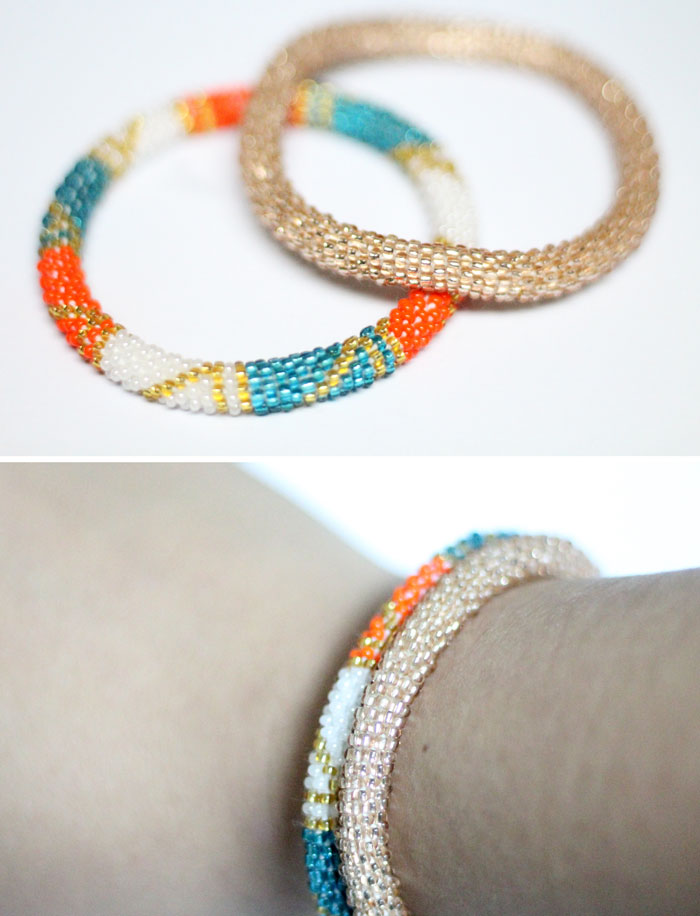 5. If your teen or tween has a crafty streak, get a DIY stamped jewelry kit. It's a great way to teach a new and unique jewelry making skill, while giving the gift of jewelry.
6. Go cute and Kawaii with a furry-eared panda hoodie. The black and white keep it classy, but the overall design is just plain fun.
Tech Gifts for teens and tweens

7. Whether you have a bookworm, a music fan, or a gamer, a Playster subscription will cover it! If you want to go all-out and give something tangible along with it, you can give a tablet or the latest phone.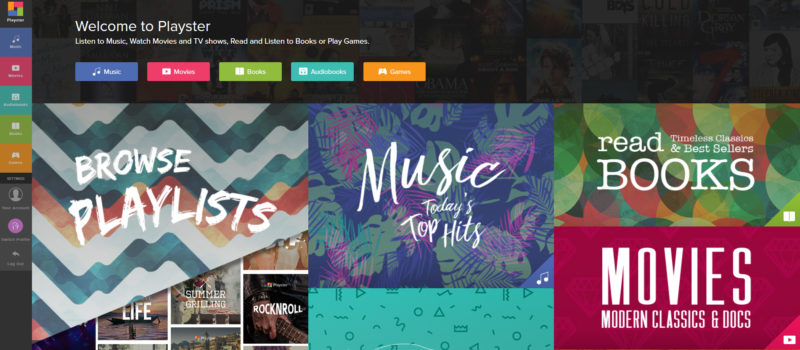 8. A Bluetooth Speaker is the perfect gift for the Millennial teen. Go for something super portable, like this hanging acorn, or something extra cool, like a levitating speaker!

9. With all the use their devices get, the juice goes quicly! A top-rated external battery is a practical gift that will definitely excite.
10. What to do with all those selfies? The Polaroid ZIP Mobile Printer can print directly from a phone and be brought on the go. Rock that party on a whole new level!
11. A Gold Bluetooth Selfie Stick goes beyond duck face selfies. It's a great way to have everyone in the photo even when there's no one around to photograph. This one is quite beautiful looking.
12. Got a techie in the family? Makey Makey is a wonderful way to encourage a healthier way to game. You can pretty much turn anything into a joystick, transforming the gaming experience. You don't need to know how to program, and the possibilities are endless.

13. Wired earbuds are so 2016! Forge ahead into the new year and a new generation with totally wire-free bluetooth earbuds that look great too! (Hint: they're waterproof too…)
Just for Fun gifts for teens and tweens

14. Adult coloring is a huge trend – and it doesn't mean you have to be 18+ to do it! It's a perfect outlet for teens and tweens as well. Get a unique coloring book, such as the Color-in Recipe Journal for the teen who likes to cook, or Coloring for Coffee Lovers for your teen who loves a good cuppa! And once you're at it, pair it with some artist-quality colored pencils, a huge set of gel pens, or markers that fill in the tiniest spaces.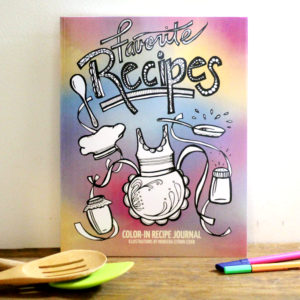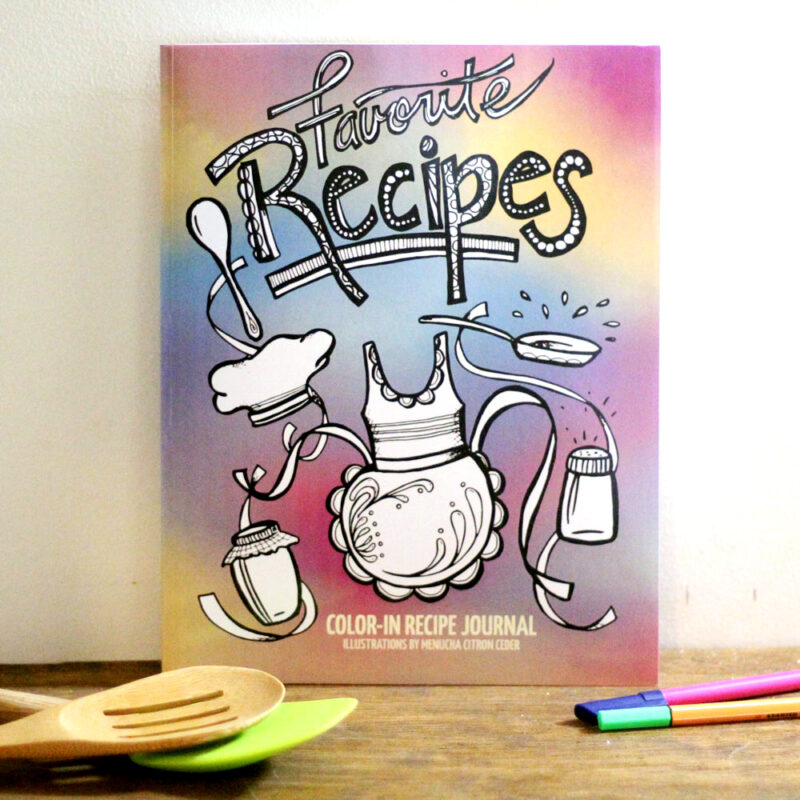 15. Pamper your teen with an at-home foot spa. School can be stressful, and this is a great way to fight that stress!
16. Doodle Crate is the teen/tween version of the popular-for-a-reason craft subscription Kiwi Crate. I've used it myself and loved it, so it really does transcend the ages. You can get a single box if you're on a tight budget, or get a multiple-month subscription.
17. If you dare, get a Blue-tooth enabled hoverboard that will be talk of the town. I don't know if I'd be brave enough to get it for my kid, but it's definitely a popular choice.
18. Grab these Emoji Pillows for your social teen or tween. They are fun and quirky, and perfect for budget-friendly gift giving.
19. A Star Wars X-wing vs. Death Star drone set makes an EPIC gift for your Star Wars fan. This remote control drone set is the mature version of a favorite toy, and is a perfect choice.
20.How cool is this Mermaid Tail Blanket? Mermaid tail blankets are pretty much the rage now, and for good reason. It's a great way to cozy up, watch a movie, or read a book. Get the commercial version or the handmade one.

21. And finally, a Fujifilm Instax camera is a great way to add fun to a party. Print photos on the spot, just like in the old times… They make great take-home souvenirs, and complete a party photo booth.