I am so excited to present to you this list of kitchen hacks for busy moms, as part of my partnership with Smucker's Uncrustables! A while ago, I shared with you some mom hacks to simplify life with a toddler, and you all loved them! I have been building a new list of hacks that I have discovered over time, and now the time is ripe to give you the list!
As a busy mom, you deserve a break. You owe it to yourself and to your children.
Sometimes, it's as simple as discovering an easier way to do things. These genius kitchen hacks will help make your daily routines easier while solving some simple everyday problems you might face in the kitchen.
Make sure to scroll down for a video showing how some are done!
13 Genius Kitchen Hacks for busy moms:
Use a bottle and can opener to open a tough jar: Have you ever found yourself struggling with a tough jar while your toddler is SCREAMING for that sandwich? One of my favorite hacks of all time is to use a triangular can opener (the kind that punches cans) to open the seal (see it in action in the embedded video).
Use a pizza cutter to cut a "sealed not drippy" edge on a sandwich: if you like to cut your toddler's favorite sandwich into bite-sized pieces, you'll get much less drippy edges if you use a pizza slicer rather than a bread knife. It pushes the edges down to cut it instead of tearing it apart, allowing for more sealed edges.

Cry less if you cut your onions cold: Either chill them a bit before chopping, or store them in your fridge (yep, I do this!) My cousin taught me that cool trick, and while it's far from perfect, it's definitely better than fresh!
Warm lemons before juicing: to release the juices and get much more out of them!
Use container lids to cut grapes or tomatoes much quicker: If you're tired of cutting grape tomatoes and grapes so that they're not choking hazards, you can do it much quicker using two same-sized container lids and a serrated knife!

Simply sandwich as many tomatoes as you can between the two lids, and slice between them. It works for making salads too…

Clean microwave using a glass + water: – Simply zap the glass of water for a minute or so (depending on your microwave. The steam causes everything to loosen right up, and you can just wipe all that grime off! (If only I can steam my house…)
Freeze herbs in an ice cube tray: For a while I stopped buying fresh herbs because I simply couldn't use them quickly enough. I'd use a few sprigs and the rest would go bad. Eventually, I tried freezing them in ice cube trays with some liquid, and it worked perfectly! Once it's frozen, transfer to a zipper bag for storage.

Use cotton swabs for cleaning small parts of sippy cups, etc: It can be hard to reach into the small parts of some things that need to be washed – sippy cups being the perfect example. Use a cotton swab to nudge out any dirt or grime.
Grab-n-go frozen sandwiches: As an on-the-go family, it's happened too often that we were too late for something, and I had forgotten to grab a car snack for my toddler. Smucker's Uncrustables are delicious and ready to be grabbed from the freezer and defrosted on the way.
They are M's favorite! They are a favorite sandwich made even better by removing the crust!

Use a plastic water bottle to separate eggs: Simply squeeze the bottle, place over yolk, and then squeeze back into shape to suck the yolk in. I used my hands (yup, my own ten fingers!) until I discovered this cool trick. Make sure it's totally dry so that you don't mess up your whites.
Store natural peanut butter upside down to make easier to mix: Natural peanut butter tends to separate, with the solids sitting at the bottom, and the oils rising to the top. Store it upside down in your pantry, so that when you flip it, half the mixing is done for you! The rest is easy…

Use binder clips or even paper clips to keep things fresh: Paper clips (for smaller items) and binder clips (for bags and such) have always been a staple in my kitchen. They tend to be less costly than clips marketed as bag clips and are great for sealing open bags. I've also seen this amazing hack to organize a freezer using binder clips!
Make ice packs by freezing sponges: Inexpensive sponges, soaked with water, frozen, and then placed into zipper seal bags make perfect ice packs for lunches or boo-boos! The sponge reabsorbs the liquid and you can refreeze.
[convertkit form=5126235]
I know you'd love to see these kitchen hacks in action, so I put some of them together for you in a quick two minute video. Enjoy, and if you do, feel free to give it a "thumbs up" so that others can enjoy it too!
Simple kitchen hacks can really solve those annoying issues that crop up daily in the kitchen, making my day go much smoother.
Smucker's Uncrustables sandwiches are there for me as well to help make parenting easier and keep me in check. I use them mainly as a "toss-in-the-backpack" lunch for my toddler, along with a cheese stick and cut vegetables.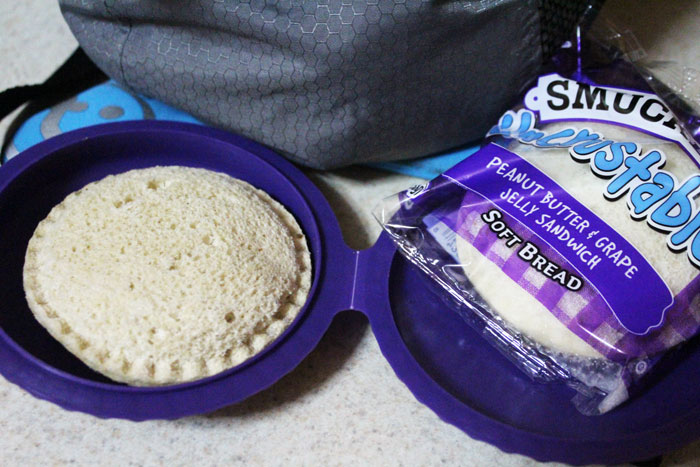 I also use them as quick grab for daily outings, especially on those Sunday afternoons that never seem to be long enough. They comes in a fun variety of flavors, including different bread types. I made some free printable lunch box notes to go along with Smucker's Uncrustables sandwiches some time ago, and those seem to add just the personal touch the meal needs.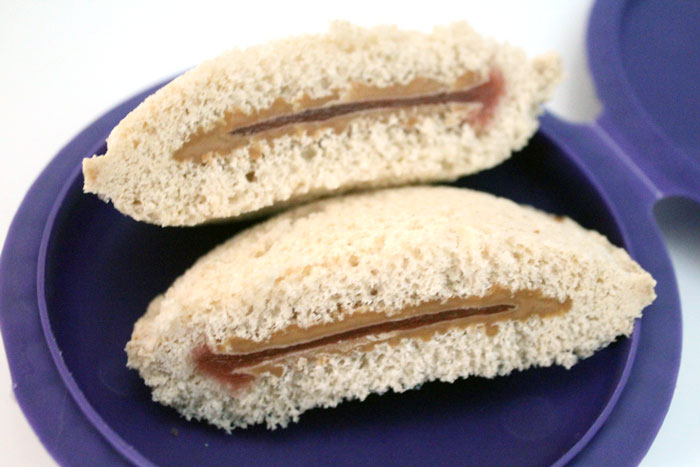 Because, as a mom, you already do a lot. Why not make things just a tad easier?
What are your favorite kitchen hacks? Got any new ones to share? Join the conversation and share them below!
And of course, share the love and pass on these kitchen hacks by hitting the share buttons to the left!