M is so obsessed with LEGO these days, and when I discovered the existence of a super cool building brick accessory, I knew I had to make him this DIY LEGOs t-shirt! If you'd like another cool craft that's perfect for fidgeters, learn how to make an infinity cube here. Disclosure: this post contains commissioned links and images.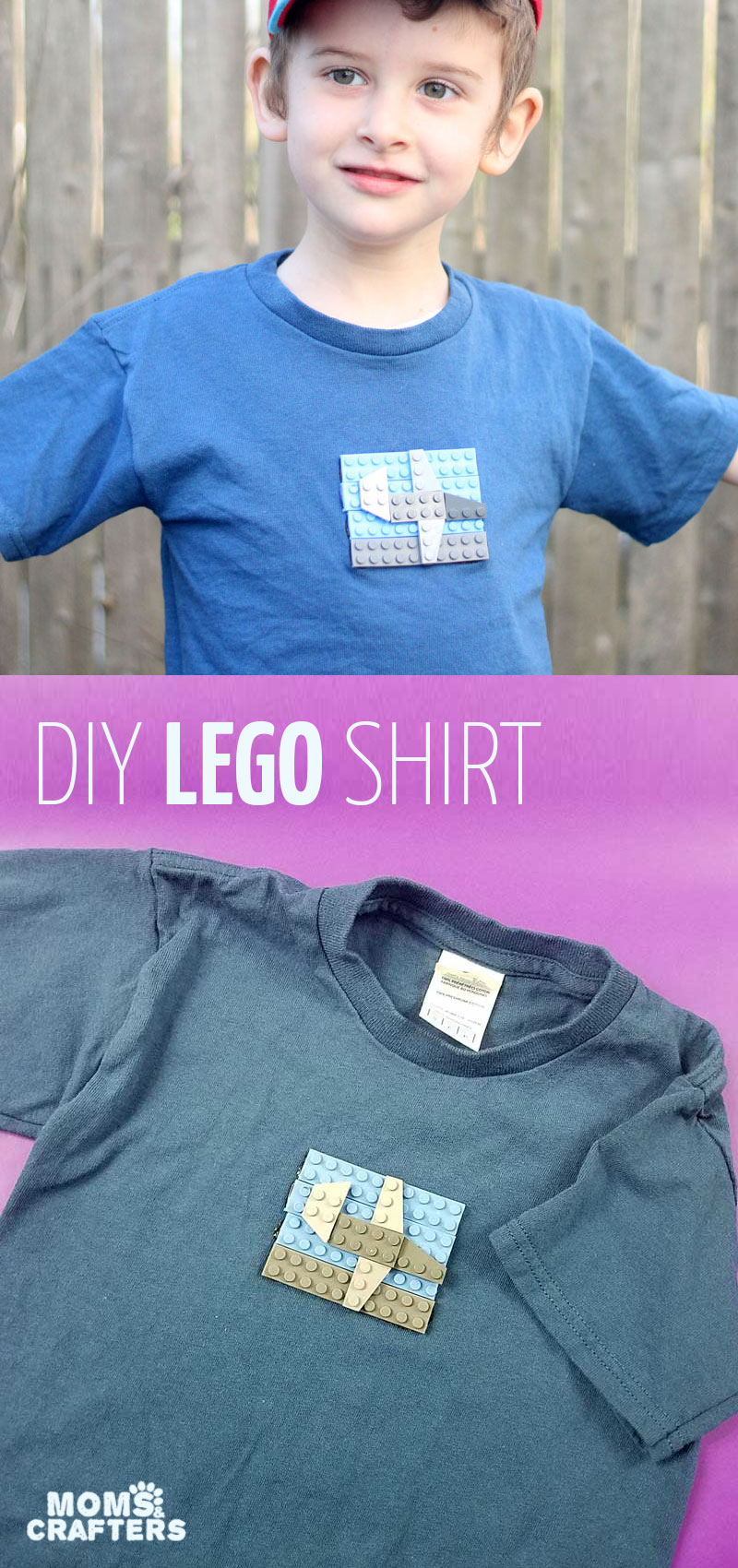 When I picked up a few solid colored tees in the dollar store, I knew I had to create something cool for M! First, he told me he wanted a shirt with an M on it, so I made this cool monogram shirt.
Then, I decided to make this LEGOs t-shirt using some LEGO bricks from our stash, to match the LEGO Kippah that is his absolute favorite. I have since also created for him a LEGO cap which he is obsessed with! For back to school, we tried this LEGO backpack using a new way to glue the bricks on and it was a huge hit!
To make a DIY LEGOs t-shirt, I started with a base of flexible brick tape. The tape has an adhesive back, but I did not want to rely on that for something that will be washed all the time. It would have made the process simpler (with glue, you need a cardboard in between the front and back of the shirt, and you need to make sure to remove it after the glue has set, but before it has dried).
If you feel like experimenting, go ahead and try it with only the brick tape adhesive, toss it in the wash, and see how it lasts. I know it sticks pretty well to fabric, since on the Kippah that I made, I only used the built-in adhesive.
For those of you who are wondering "what is brick tape?" – it's this super cool flexible silicon tape that has LEGO-compatible studs on it.
Once you get your hands on it, you'll want to LEGO-up EVERYTHING!!
The main sizes are 2-4 studs thick. I used 2 stud tape because when making wearables, I want it to have flexibility in all directions. That being said, once I created this DIY LEGOs t-shirt, I discovered that I was anyway losing that flexibility when the bricks overlapped between rows.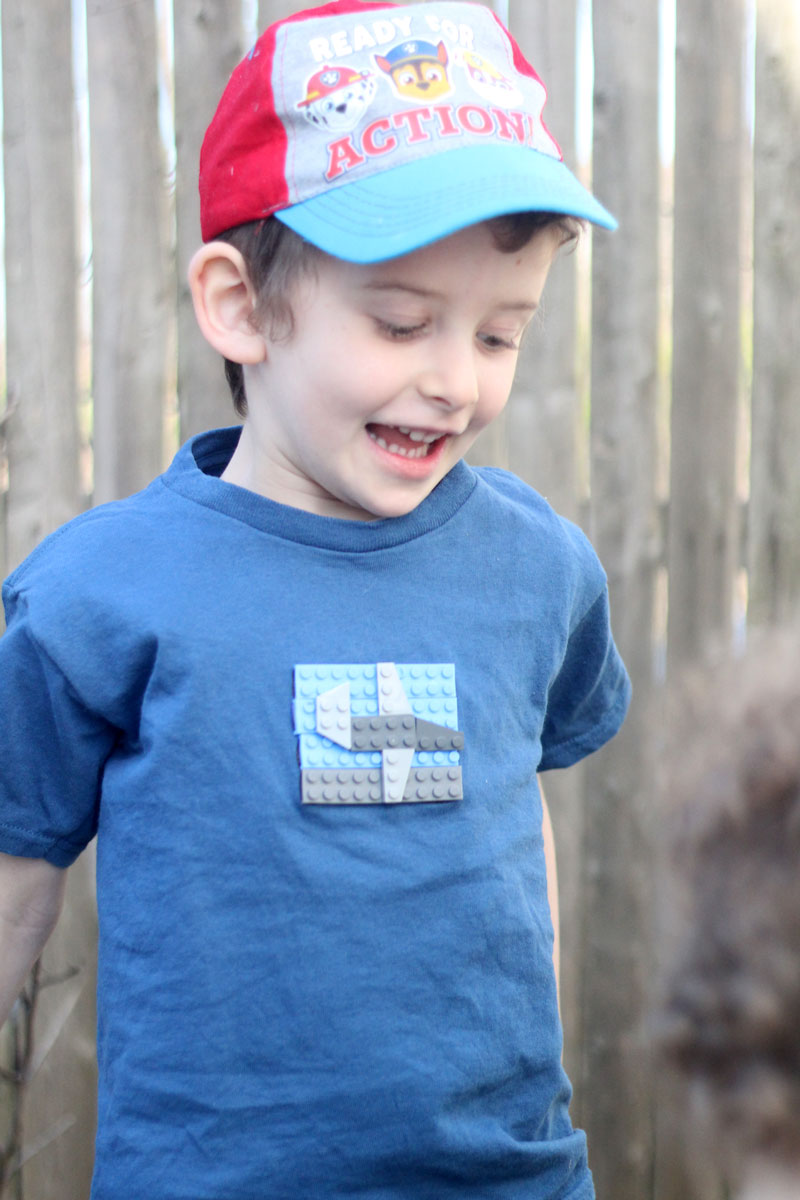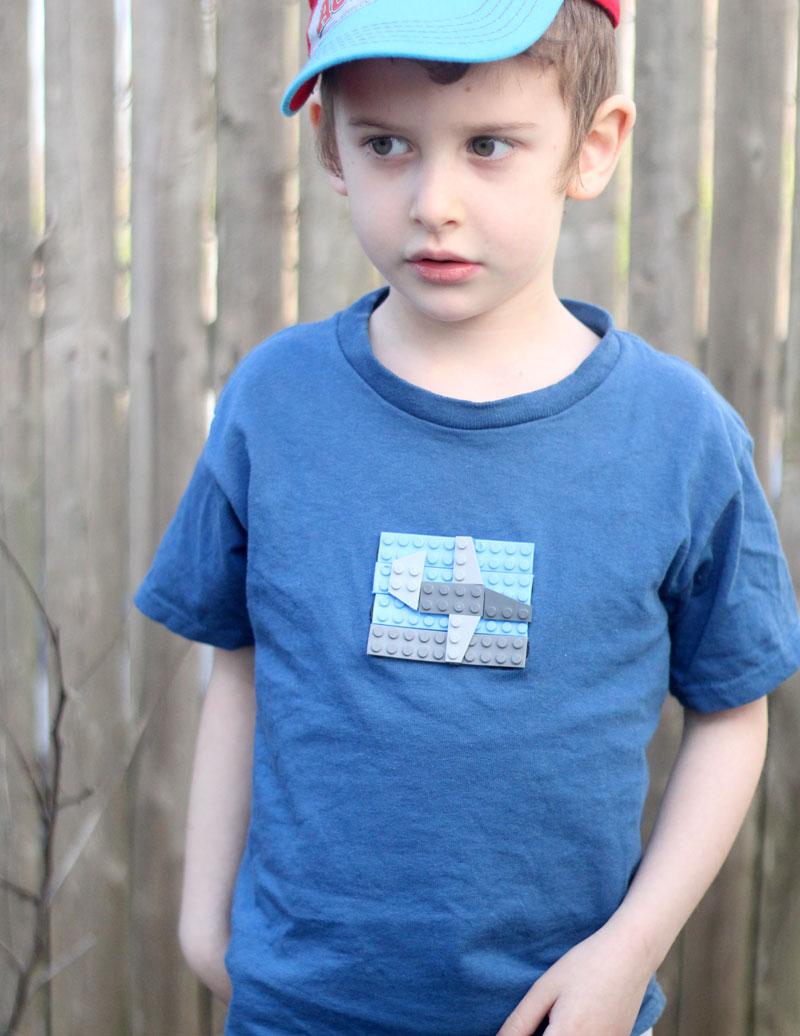 So, the bottom line is, do what works best for you!
For those of you who are probably thinking that this will NOT work – your child will play with it, the bricks will get lost, etc. I've thought the same. Which is why the bricks are glued on.
Yep, I sacrificed these bricks for the sake of the LEGOs t-shirt, so make sure you use bricks that aren't specifically needed for future use with a particular kit.
If you're looking for another cool summer craft for tweens, you can give these paracord headbands a go! They're a new skill to learn, so if you want something more repeatable, go for it!
What you need to craft a DIY LEGOs T-shirt:
Brick tape (I used 2 studs thick one, you can go with 4 studs if you prefer a larger surface)
LEGO Classic bricks from your stash
A scrap of cardboard
E6000 glue (use the clear stuff, NOT the black. Bad mistake on my part…)
Scissors
How to make a DIY LEGOs T-shirt:
Watch the video below or scroll down for step-by-step photos and instructions:


1. Insert a scrap of cardboard between the front and back layers of your t-shirt. Make sure it's sitting between the layers where you plan to place your design.
2. Trim your block tape to size.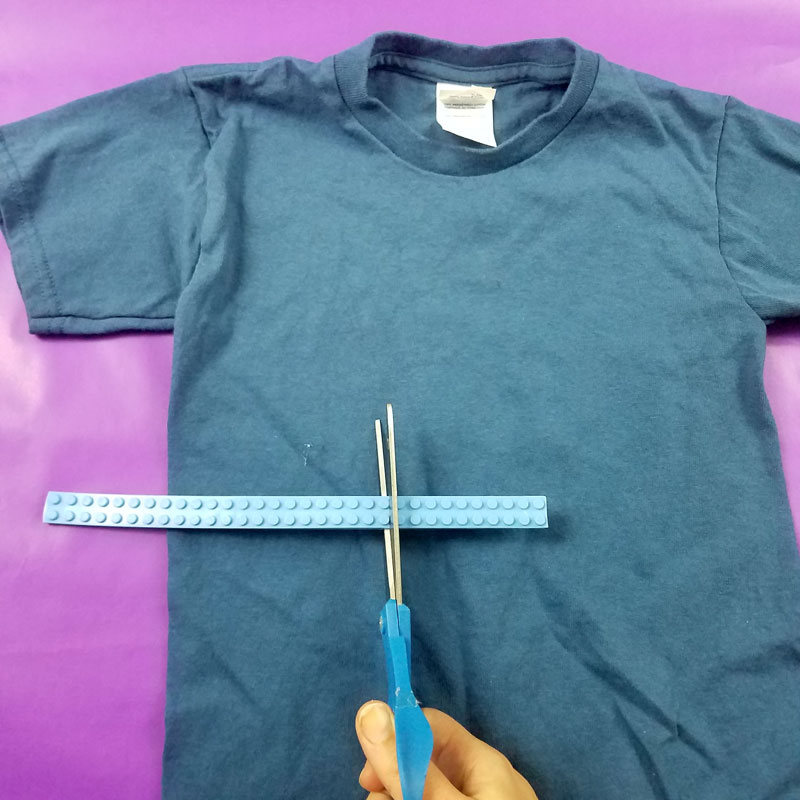 I used four rows of 2×10 studs for an 8×10 stud rectangle.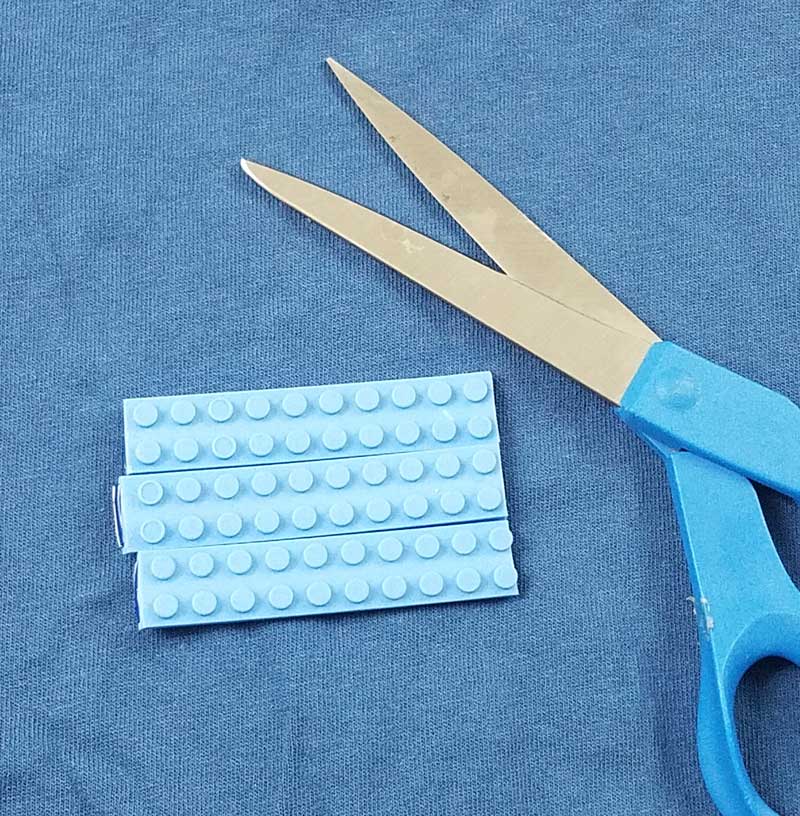 3. Dig into that LEGO box and plan your design!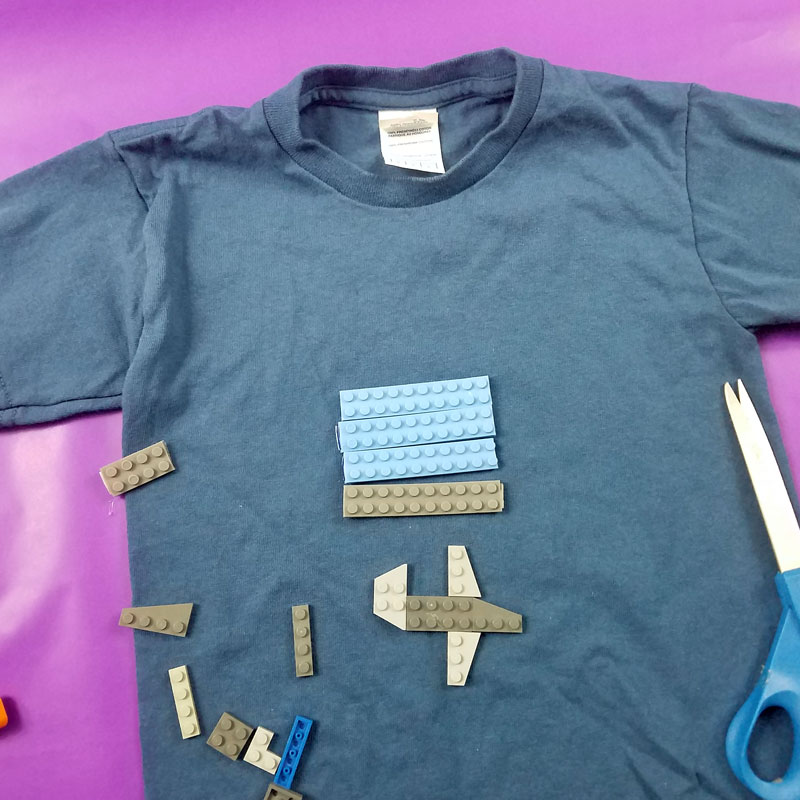 4. Once you've verified that the placement of the block tape works with your LEGO design, glue the block strips on. I actually used glue even though the back is sticky.
Test that the rows align using a LEGO brick that overlaps the strips.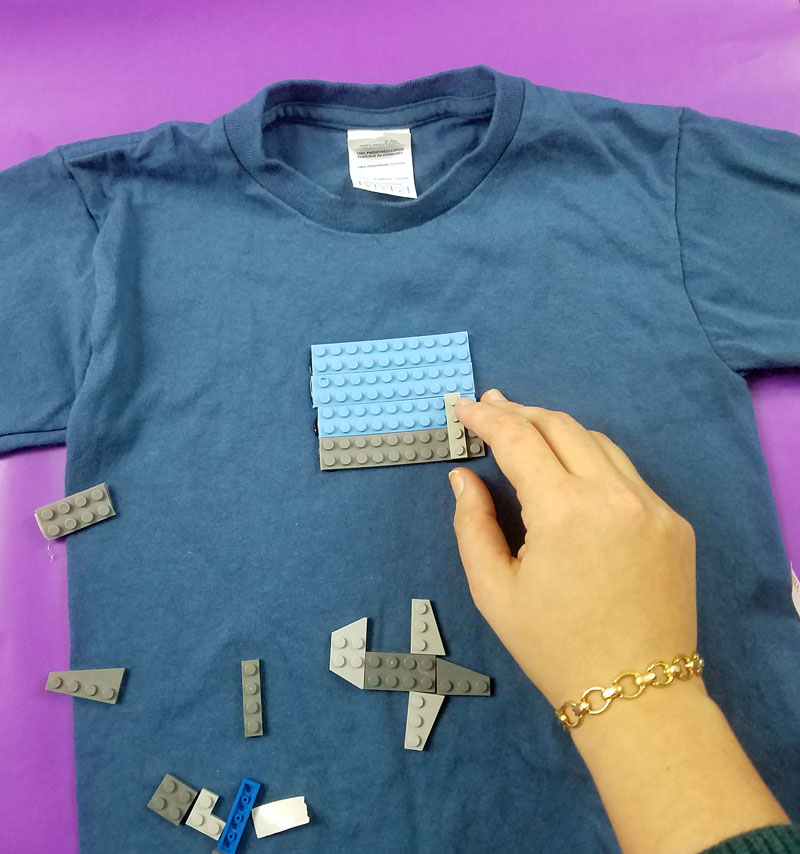 5. Place your LEGO design on your base made up of strips.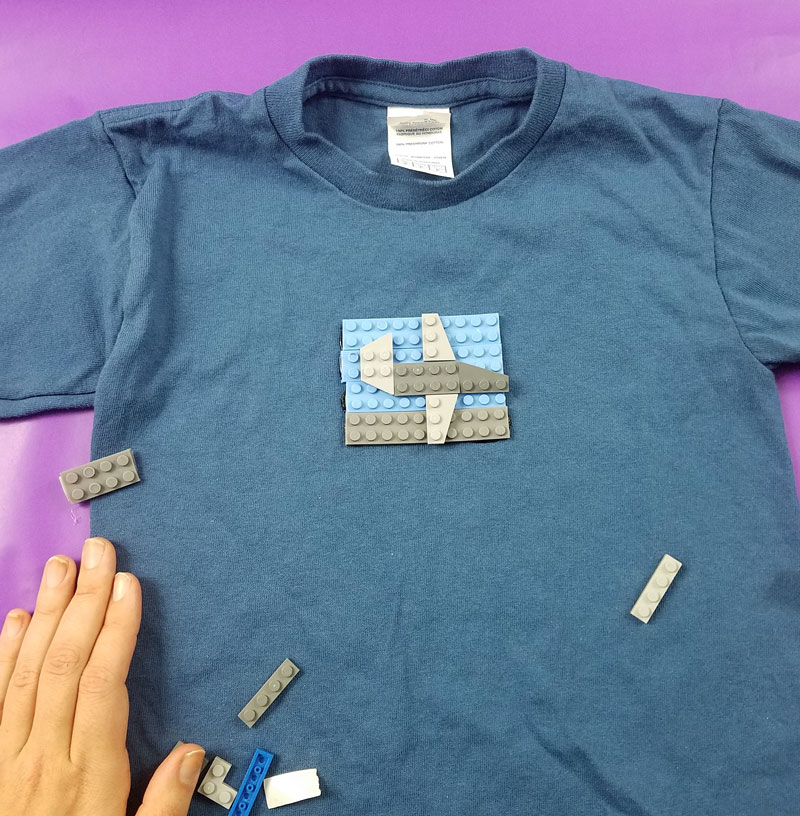 6. One by one, pull off the pieces and glue them in place.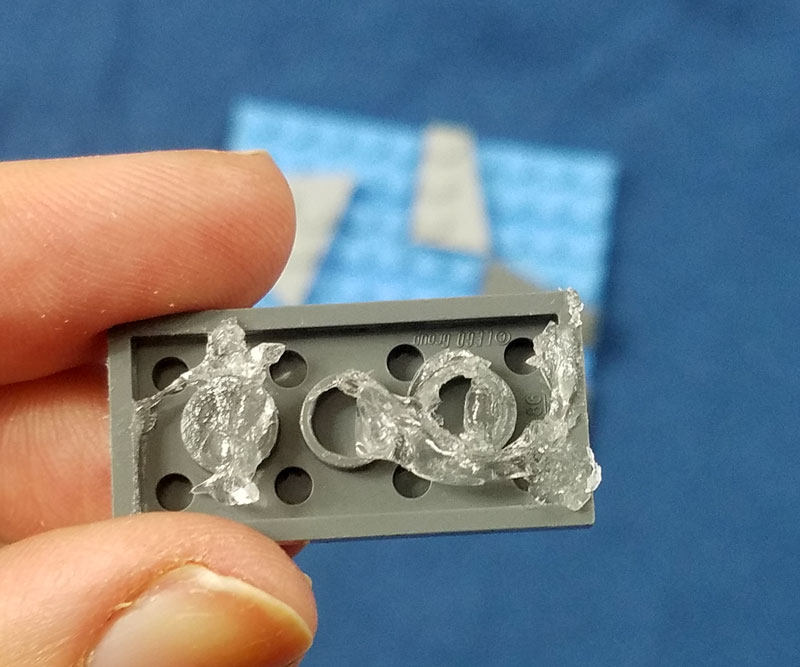 7. About an hour after you do it, remove the cardboard so that the glue that seeped through doesn't stick to it. Make sure your design is not pressed onto the back of the shirt (the glue will be much thicker but not set yet at this point.)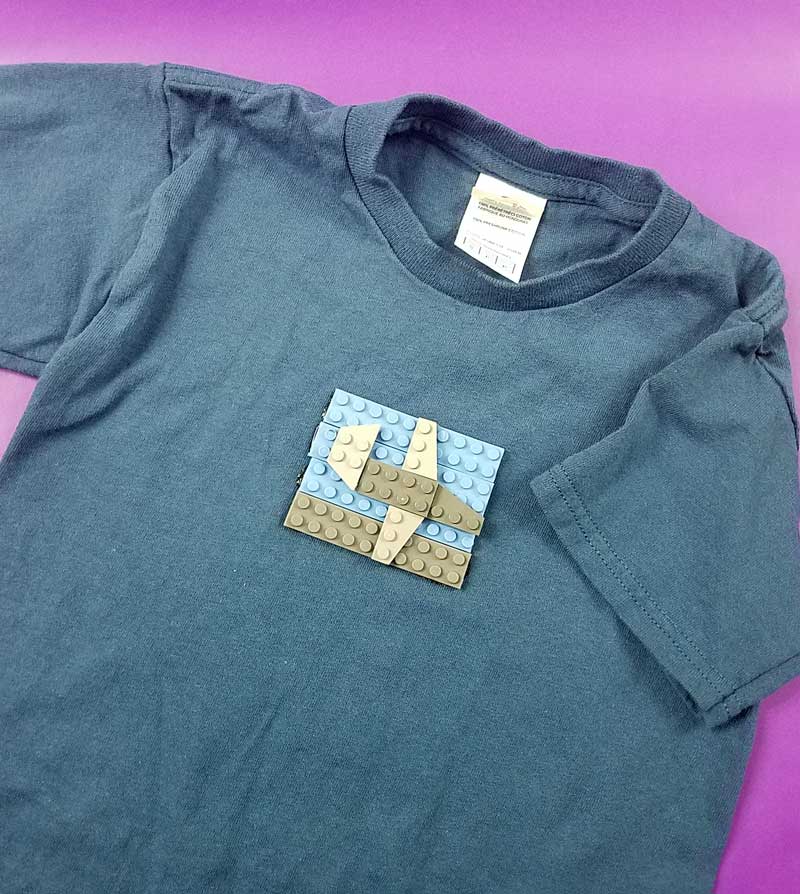 Swell with pride as you watch your child sport his or her new LEGOs t-shirt!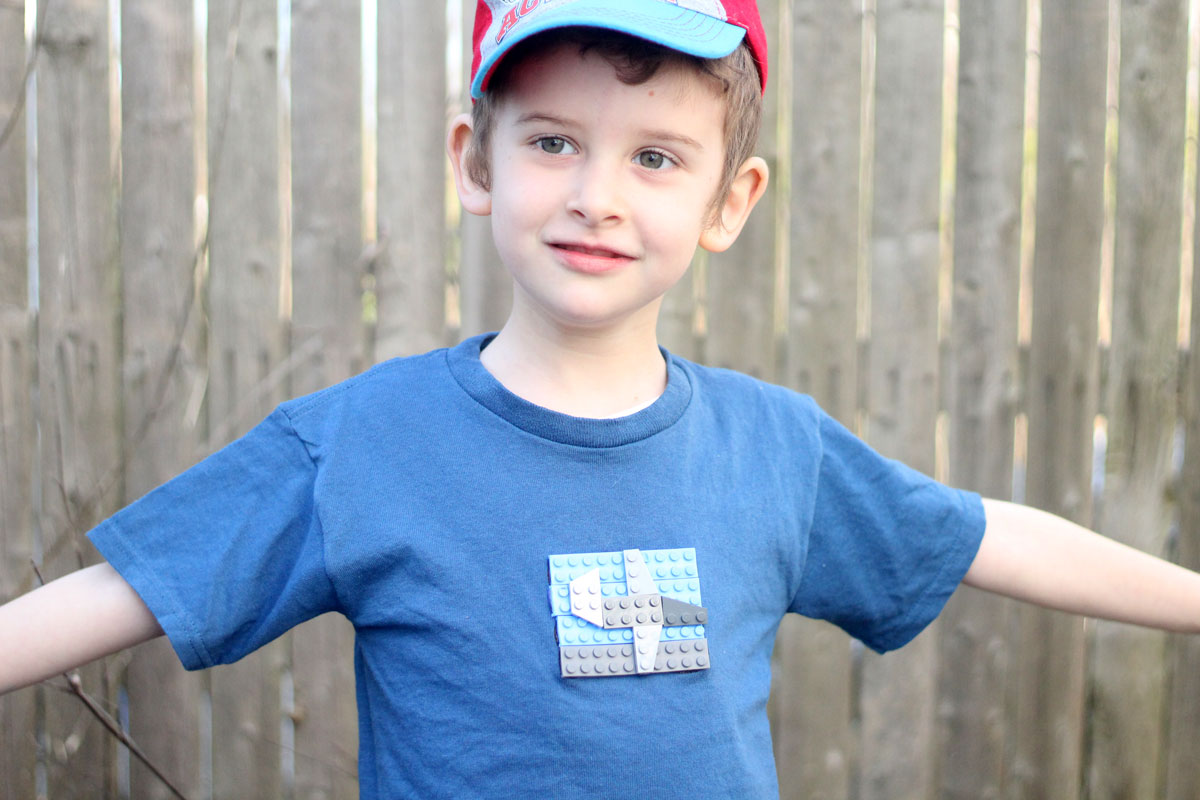 Who will you be making this LEGOs t-shirt for? Which design will you be creating on it? Comment below!
Want more like this LEGOs t-shirt? Check out the cool ideas below!