Print and download this gorgeous mushroom coloring page – that's full of quirky doodles and bursting with personality and imagination! Discover more adult coloring pages and then enjoy this one. This post contains affiliate links.
---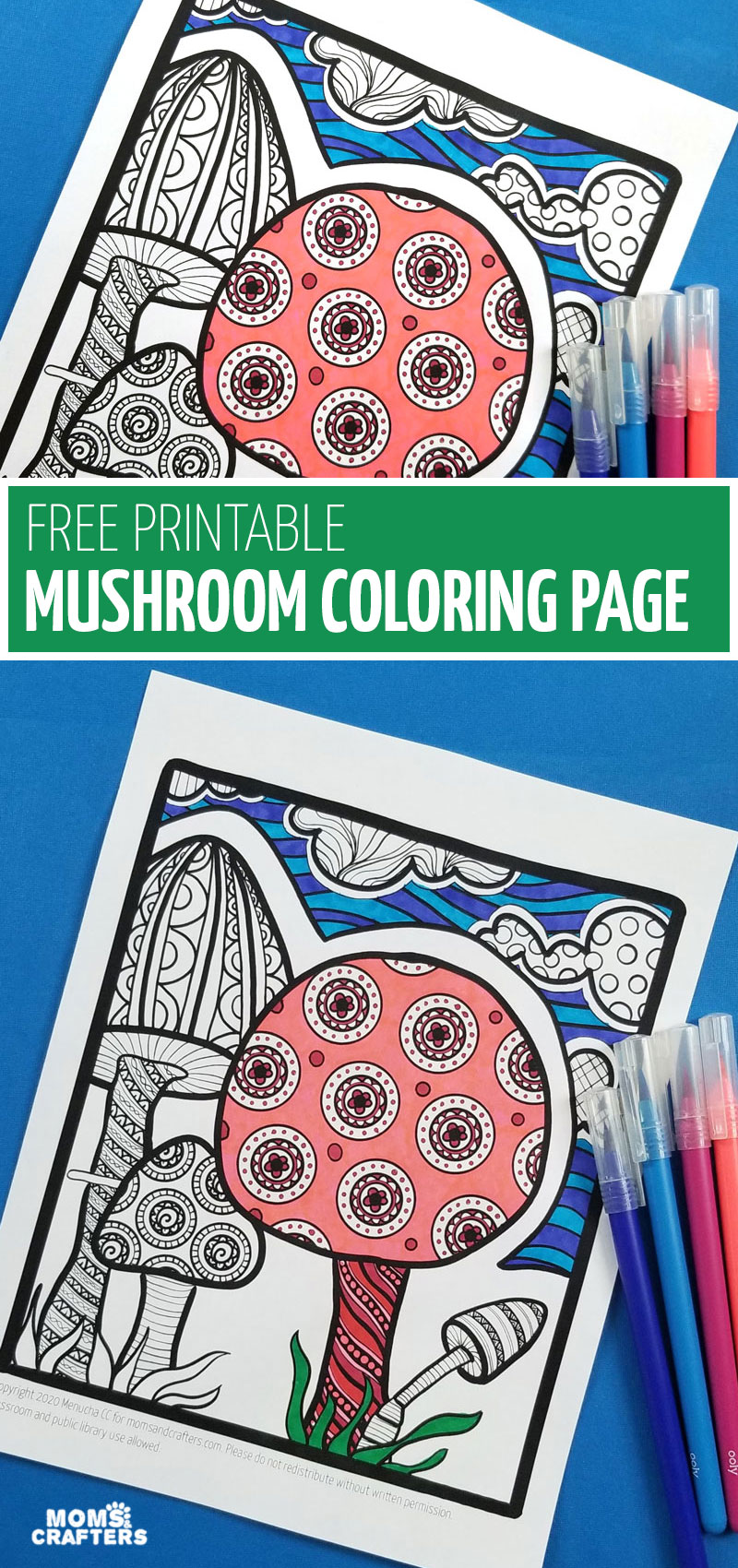 There's something about the fanciful nature about mushrooms that make them so much fun to color!
Whether we do it realistically, or bring in all our imagination, they are simply FUN!
This mushroom coloring page is no exception! The intricate and folksy doodles were illustrated by me digitally by hand – not digitally rendered, rather hand-drawn right into my Surface Pro using a Surface pen.
Click on the image to download your mushroom coloring page – perfect for adults, teens, and even big kids! Your download will be delivered directly to your inbox (check your spam folder if you don't see it).
Meanwhile, you will be taken to a limited time offer on my huge coloring bundle. It's totally optional – you get your coloring page to your inbox regardless!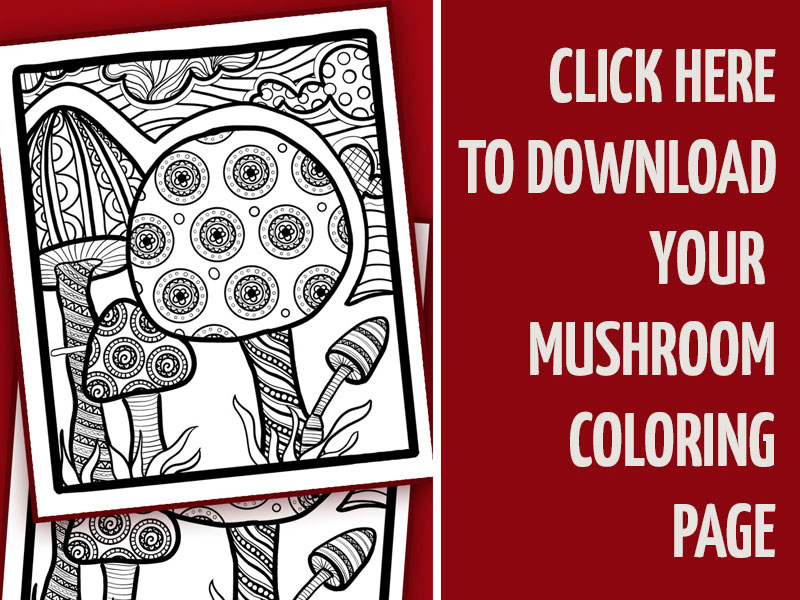 Want to see more of this adult coloring page before downloading?
I always like to at least partially color a sample to showcase to you before you download.
In this case, I used these watercolor markers, mainly because I love using the real brush tip. You can actually watercolor your piece if you want, but I didn't – I just used it as a regular marker.
To use it as a watercolor marker, you can either brush over it to blend (I recommend using a water brush for this as it's much easier!) Or add water to the wells on a palette and dip your markers.
The way I intended this mushroom coloring page to be colored is by grouping color families. Of course, since it's YOUR job to add color and not mine, just use my sample as inspiration but don't get hooked on it! Be creative and add your own special touch.
You can even use coloring tools such as a gold paint marker or a glitter gel pen to add special touches. You can find my guide to how to color and coloring tools here!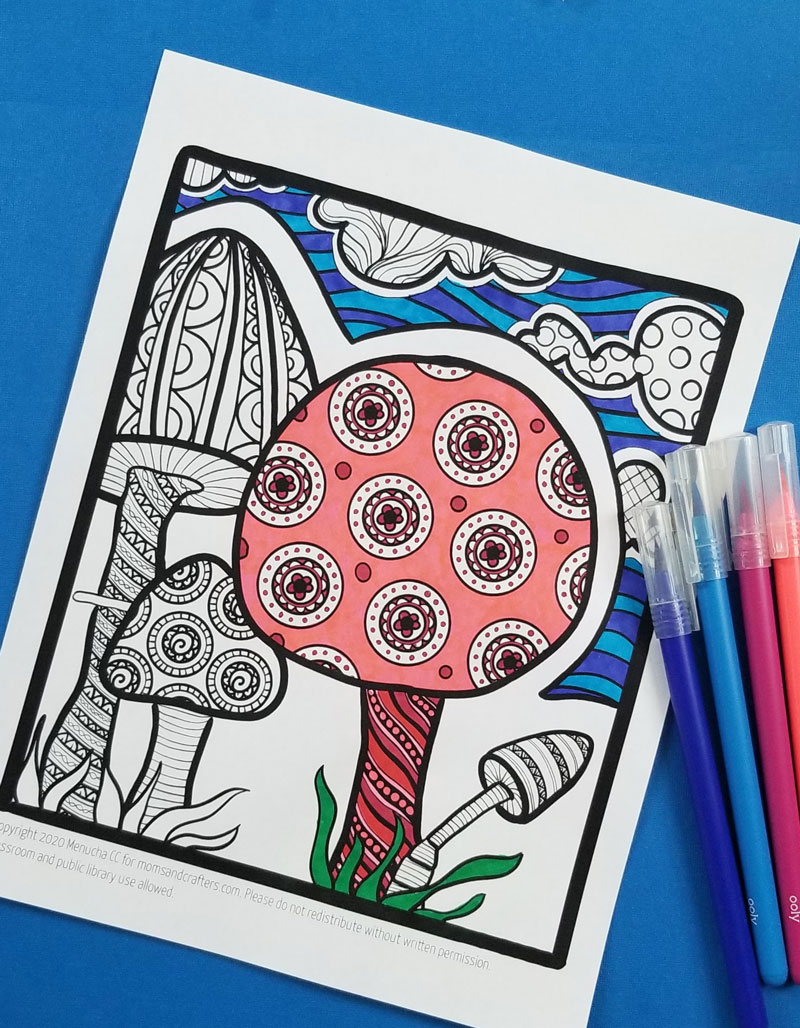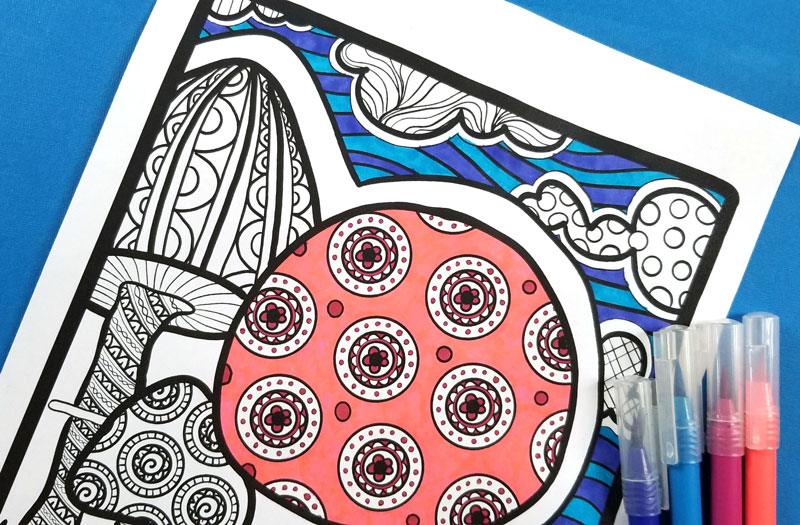 When you're done with your mushroom coloring page, you can frame it and hang it on the wall! Scan it and turn it into greeting cards for personal use. Decorate your art space, add it to your portfolio, or recycle.
As long as you relax while you color – mission accomplished!
If you love to color and relax, you'll want to check out my coffee coloring pages – my most popular free printable to date!
And finally, check out more of my coloring books and pages below!