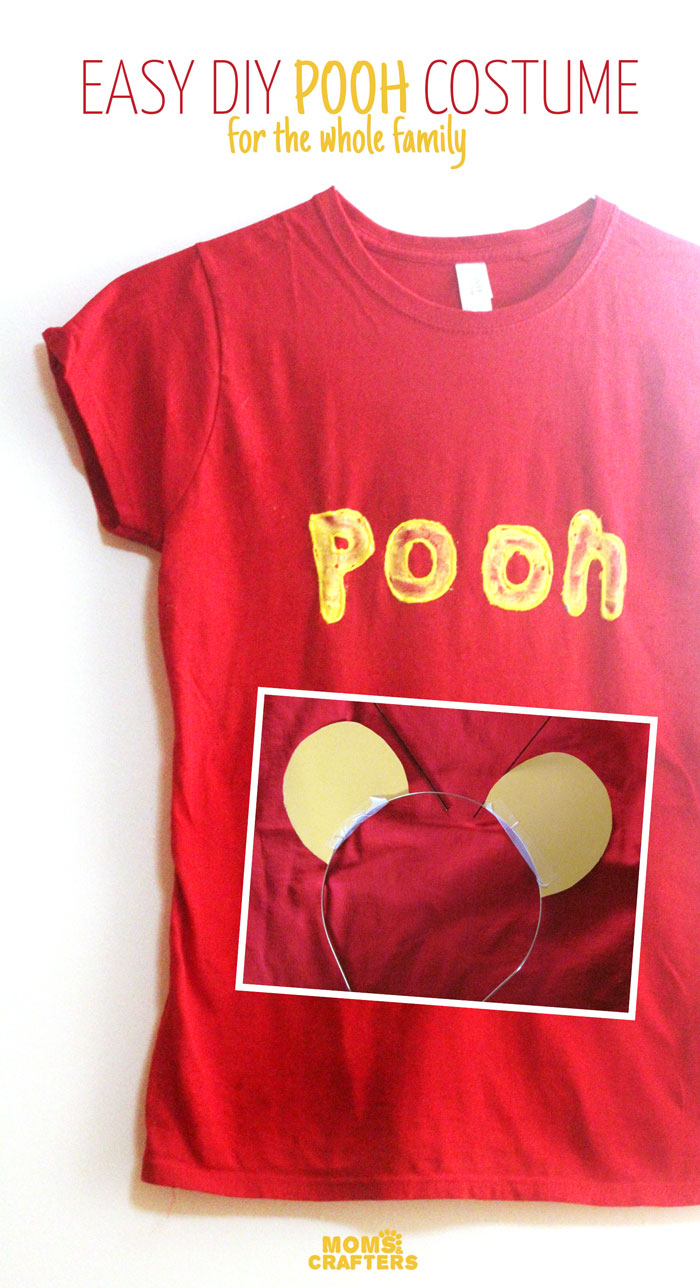 I bought a costume for my son post-Halloween when things are on clearance. I paid $8 for an adorable Winnie the Pooh plush costume (the kind that normally costs $30.)
Since we dress up on Purim, not Halloween, this worked out well. Purim normally falls out in March, we only had to guess-timate sizes for a few months ahead of time. For bigger kids, though, you can definitely buy post-Halloween for the next year.
Anyway, I decided to match up myself and my husband so that we can all march around proudly together. The result was totally adorable!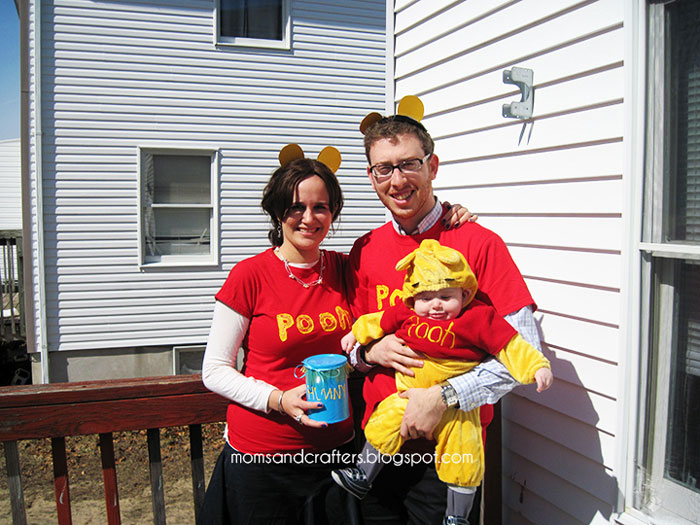 I basically just made a red tee to mimic Pooh's. I made ears using paint chips and a simple headband. If you want you can go all the way with yellow clothing worn underneath, but it's really not necessary. The costume was totally cute without (as you can see for yourself).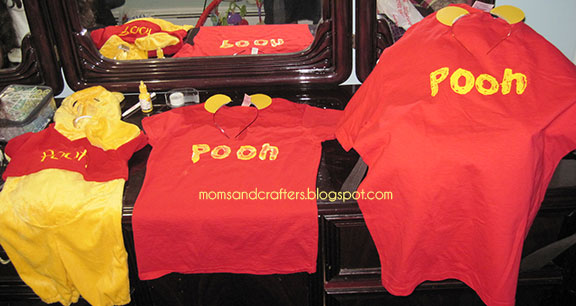 WHAT YOU NEED TO MAKE A DIY WINNIE THE POOH COSTUME:
(Disclaimer: This post contains Amazon affiliate links).
HOW TO MAKE A DIY NO SEW WINNIE THE POOH COSTUME: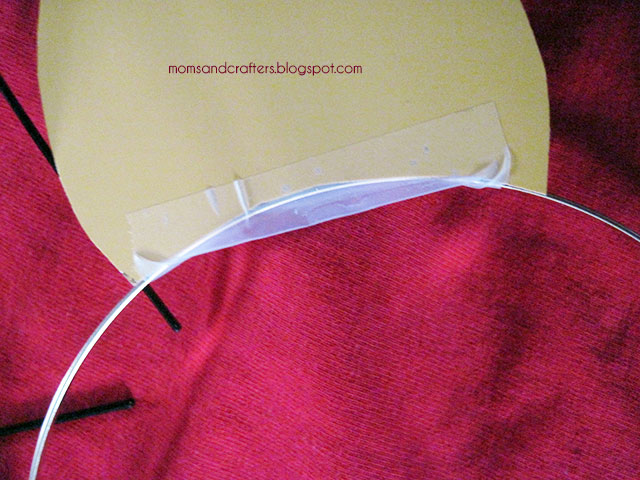 Here is how the headbands look: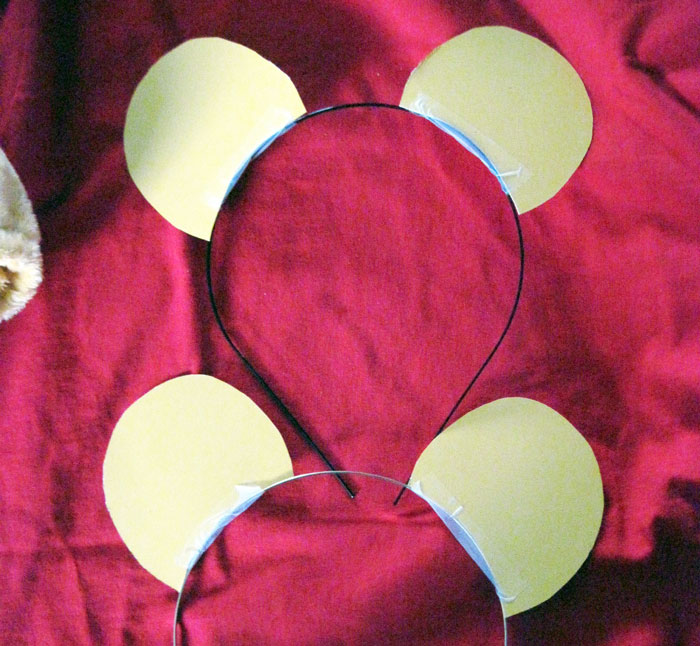 That is all! You have an adorable no sew DIY Winnie the Pooh costume to wear! It was adorable, walking around with the entire family dressed up as Pooh.