This adorable seasons activity for preschool teaches collaboration and turn taking through an adorable free printable drawing prompt. You can check out this kids drawing activity for a similar prompt too! This post contains affiliate links.
---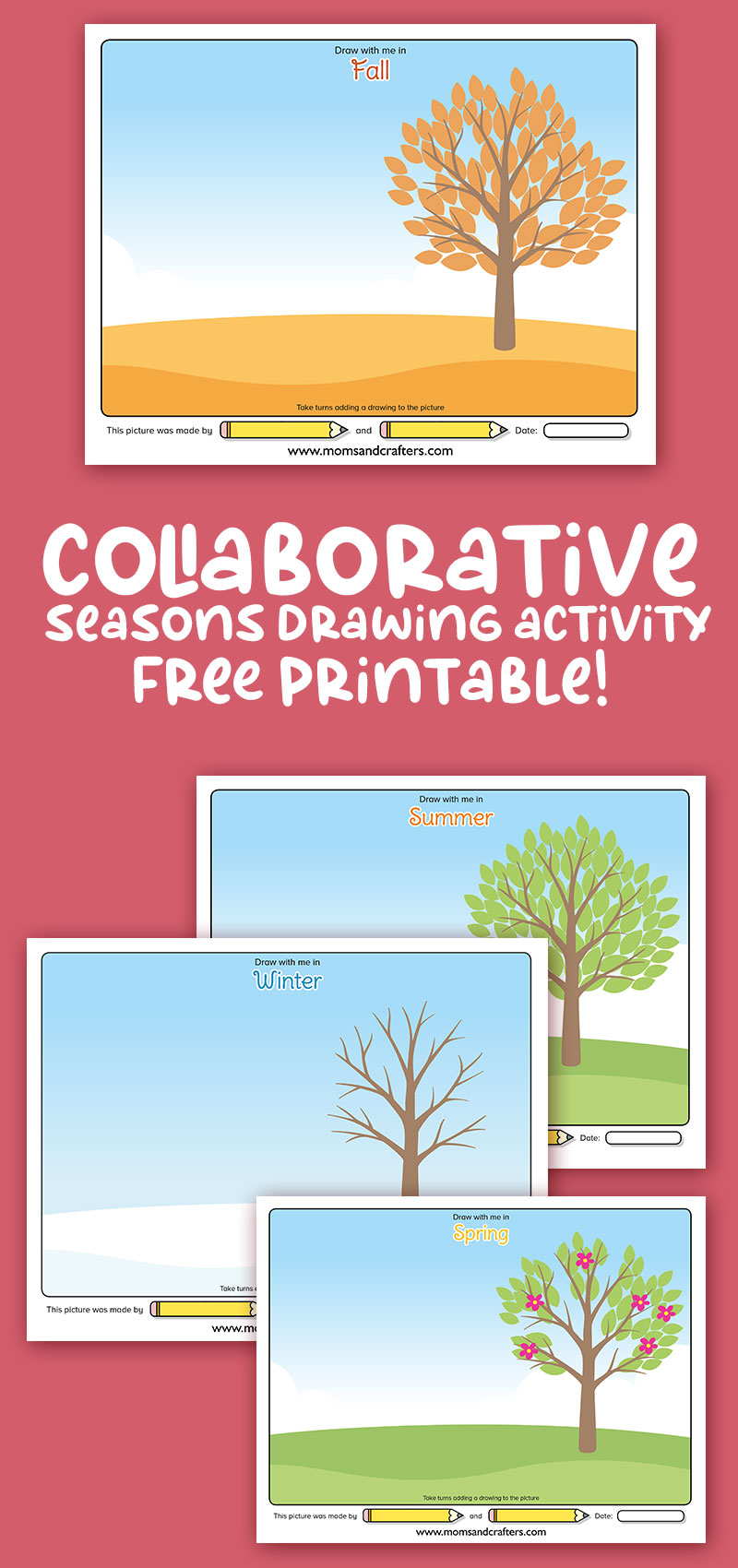 Preschoolers love to color, but they're also approaching that stage where they're past just scribbles. They can start making simple, imaginative drawings that just make you smile – especially when they describe their illustrations!
Today, I'm sharing a really fun seasons activity for preschool. It's a simple drawing prompt that's intended to be collaborative.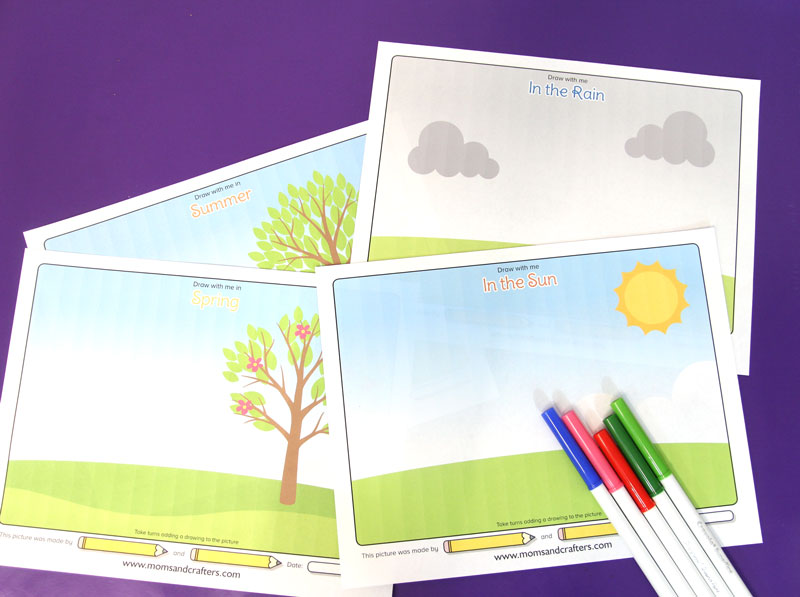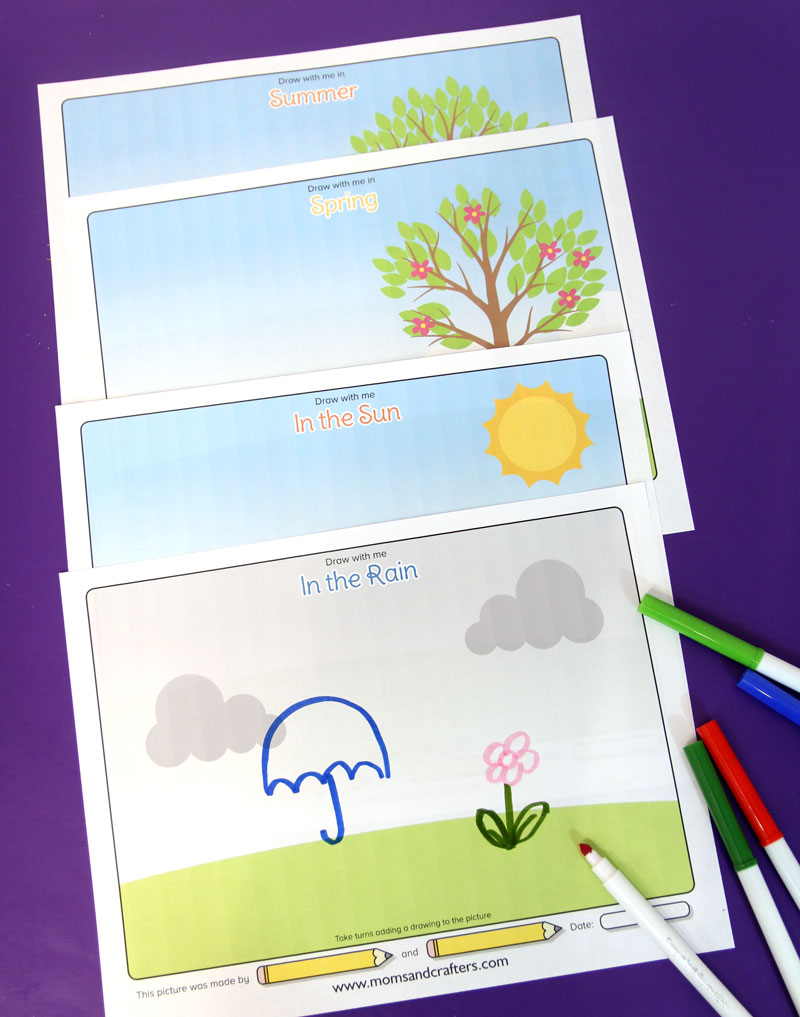 This seasons activity for preschool comes with eight pages including
You're getting two sets of activities in one – weather and seasons. You can also check out this weather craft for kids for a more robust weather option.
Use them as a set or use them separately. You can also do the seasons pages individually as each season comes.
Seasons: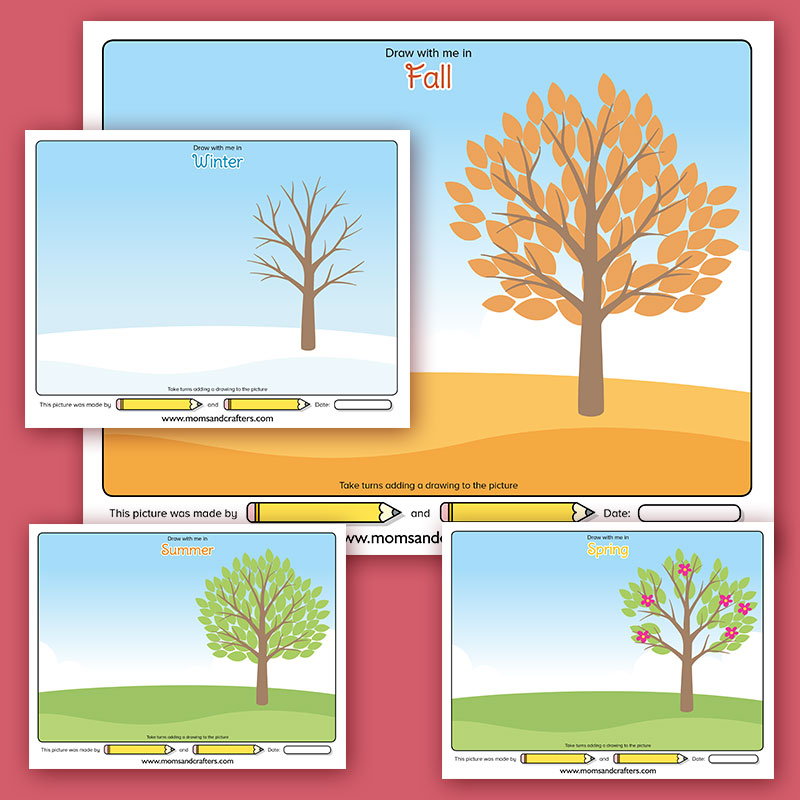 Weather:
In the rain
In the sun
In the wind
In the snow
Love this post and want more like it? Hit "Thank the creator" in the sidebar, the beginning, or end of this post, and send over some confetti so I know to create more like this! You can choose from free or paid stickers. Any sticker shows me you loved this. Paid stickers sponsor the coffee to fuel the next post.
How to do this seasons activity for preschool
Encourage kids to illustrate the season or weather, what you'd find, how things might look. Two kids should take turns illustrating something to fit.
You can open up the discussion of the effects that different seasons and weathers have. In the rain can mean that something's wet, that snails come out, or that flowers grow.
Fall can mean that there are colorful leaves, that a girl is wearing a scarf or that there is a house with a pumpkin in front.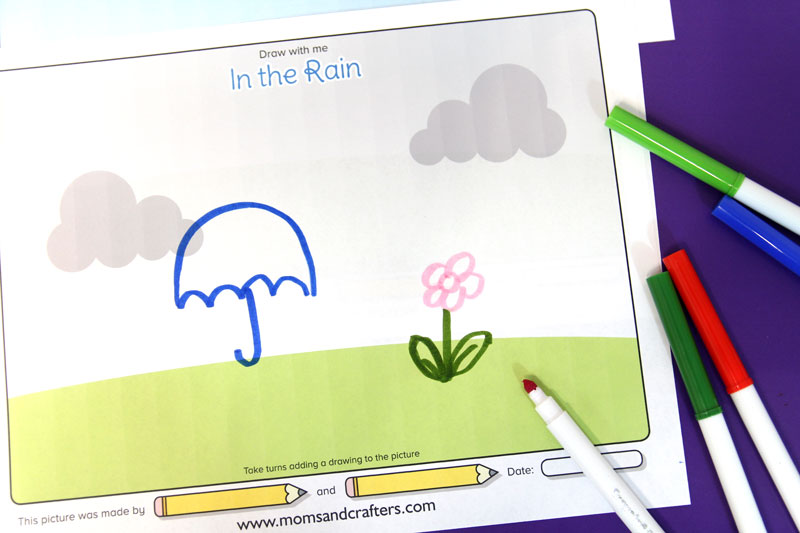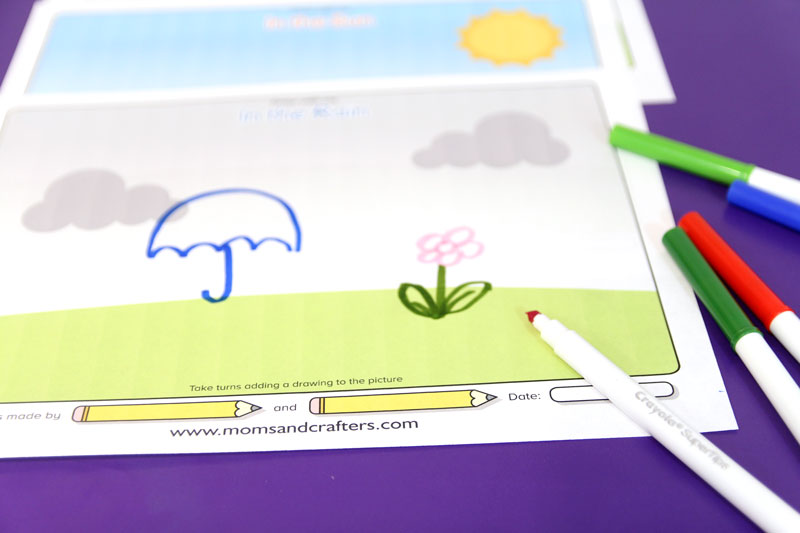 Having kids take turn teaches them collaboration and turn-taking skills. Keeping this activity open-ended gives opportunity for self-expression and creativity.
I love Crayola Supertips for art activities like this, however younger kids might do better with standard Crayola markers, or with these Stabilo triangular ones.
Download the free seasons drawing prompt
To download, fill out the form below. You'll be signed up for our free newsletter – unsubscribe at any time in the footer of the emails. I respect your privacy and the law and won't share your information with anyone.
More tips for using this as a classroom tool or home activity
This seasons activity for preschool can be done as a single unit for seasons, or use the pages seasonally. You can make these a classroom display (in half the space, since kids pair up for it).
My favorite way to do activities like this: print it in beautiful, full color. Laminate it. And do it with dry erase marker! Not only can it be reused year after year, but even within a session, kids can do it endlessly. Plus, they'll love getting their hands on those whiteboard supplies. Make sure to get washable ones (standard dry erase is NOT easily washable).
And finally, if you're doing this at home, you can keep these as a reusable activity within a binder. Get smooth glossy sheet protectors to make them dry erase. Get the type with a sealing top, or tape it shut so that your kids won't be sure to pull it out. This season activity for preschool makes a fabulous project for sibling collaboration!
Who will you be doing this with? Any tips for collaboration? What are your favorite ways to teach turn taking skills? Comment below!