Ah, paper flowers – the highlight of crafting all year, but perfect for Spring! These free flower templates will make you smile and really up your paper crafting game! This post contains affiliate links.
---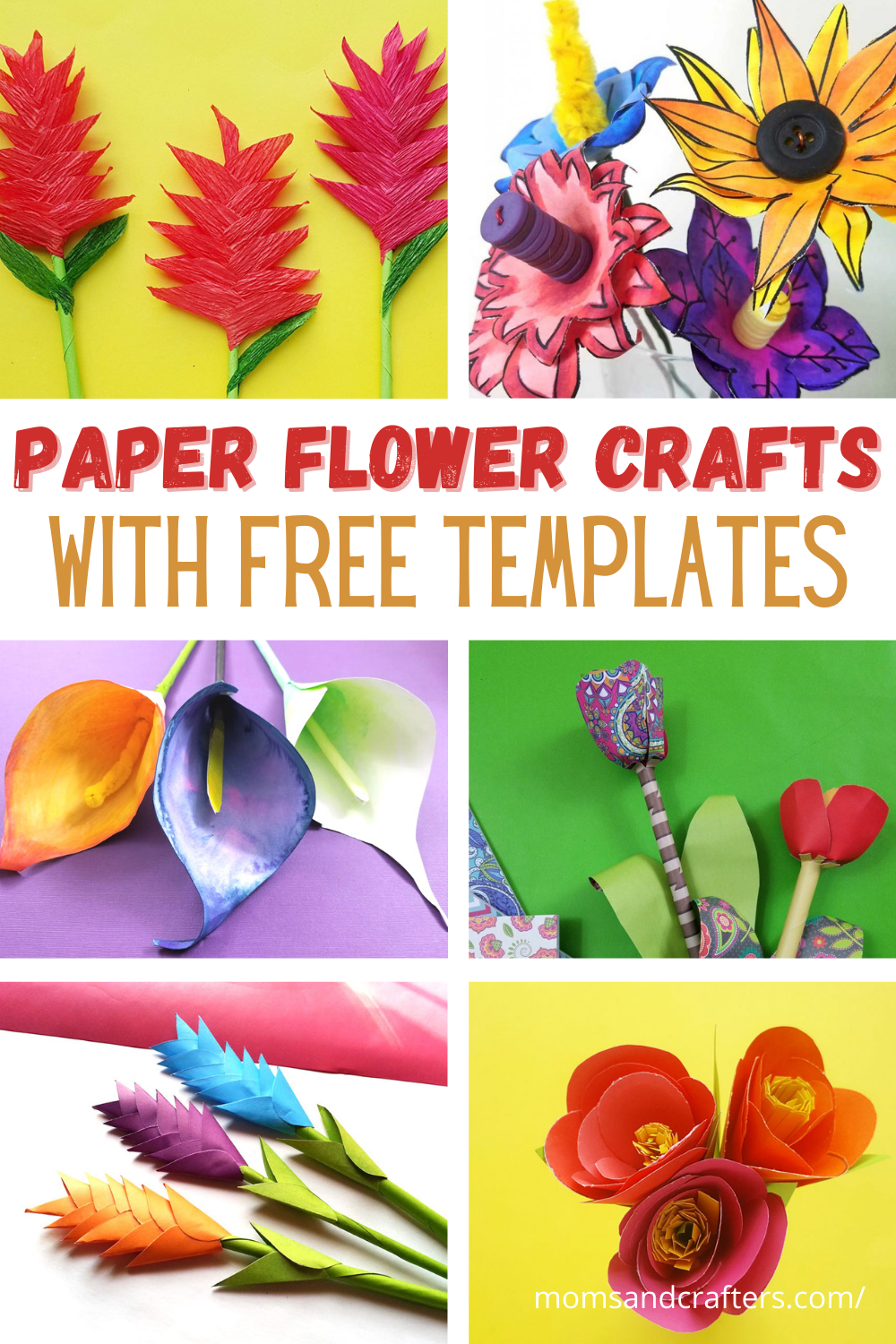 These free flower templates are divided into categories, however they are interchangeable. All are beautiful, however, so give it a go!! You can skip around to the craft you'd like below, or scroll through for all the free flower templates:
Crepe paper flower templates
Crepe paper is an extra special material for using with these free flower templates. Using high quality crepe paper with simple extra touches can get you extremely realistic results.
You can pull apart the crinkles in some spots to get the effect of actual petals.
These tutorials are mostly beginner level, rather than aspirational, so that you can slowly work up towards beautiful results. Finer crepe paper will get you more realistic petal touches.
When I first got into making crepe paper flowers, I stocked up on the following list of items as my "power stash" for this, adding to my repertoire as needed:
A Calla lily is such a simple shape, it's the perfect choice for starting out. It's a modern, minimalist choice for flowers in home decor, and comes in more colors than you may realize. Use the template to make your own – you'll want to keep repeating this one!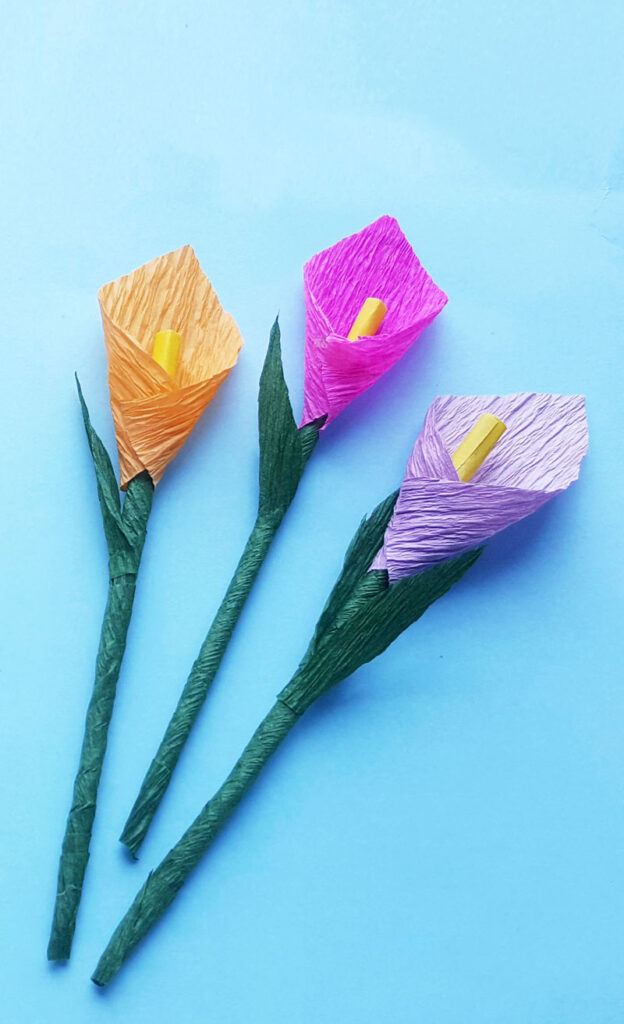 Did you know that the ginger that you consume is actually the root of a plant with a beautiful flower? Make some of your own. This craft is actually not with a template – but the shape is simple enough that you don't even need one!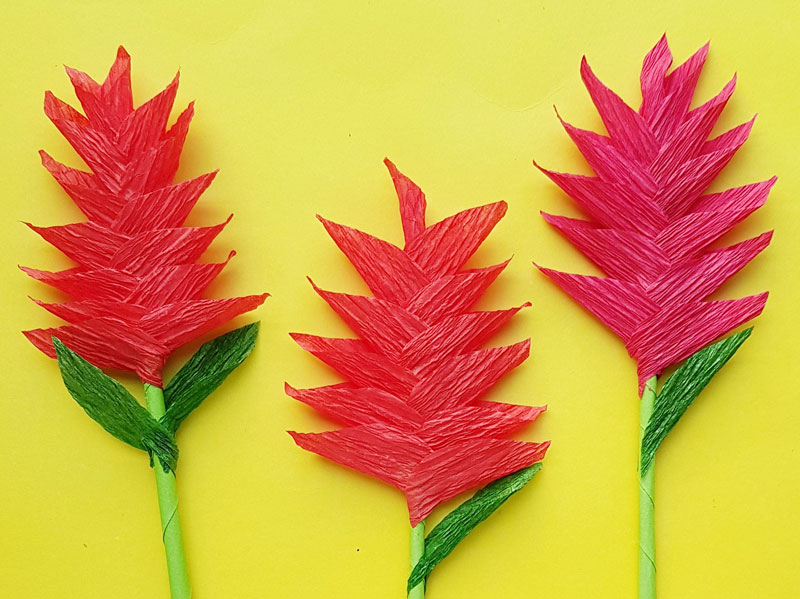 We're getting slightly more realistic here, and a bit more advanced, with some crepe paper roses. These beauties have a more traditional touch and create a bouquet for your formal space that will never die…
Another more traditional flower, but like a rose with a modern touch, peonies prove that you can make realistic flowers out of paper. I mean, don't those flowers look real? It's all about the crepe paper you choose!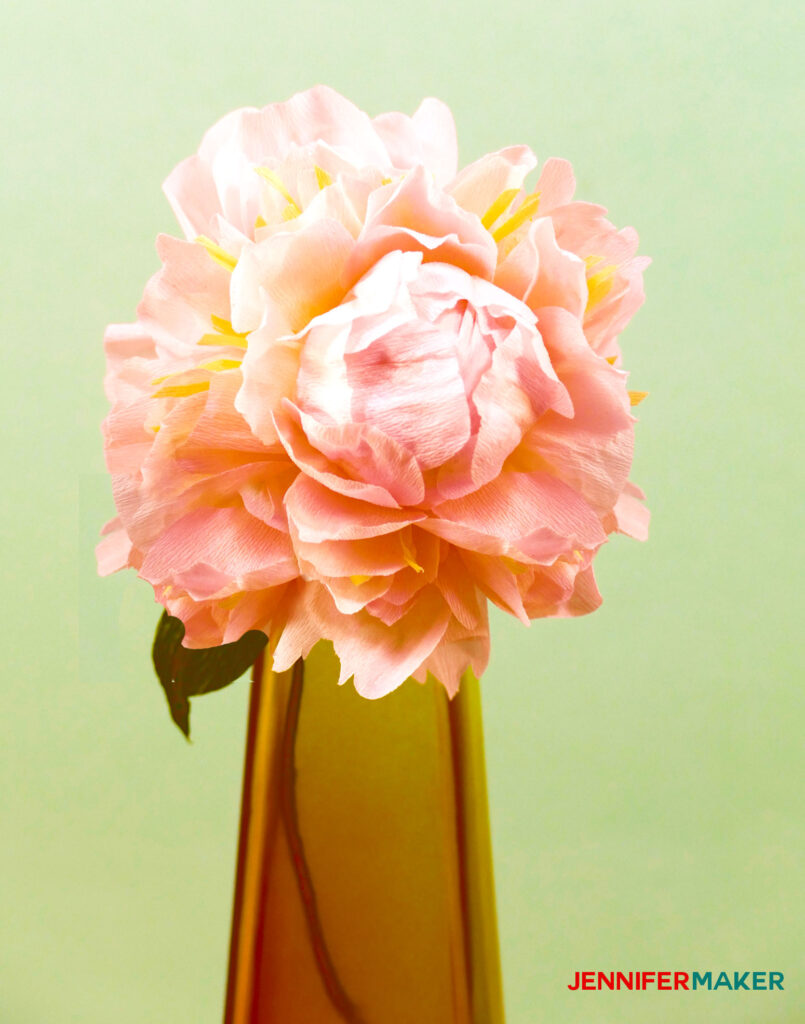 The perfect option for wedding decor, or any festive, elegant occasion, these crepe paper plumeria show you how to add a little touch for a realistic look – without getting complicated or going overboard.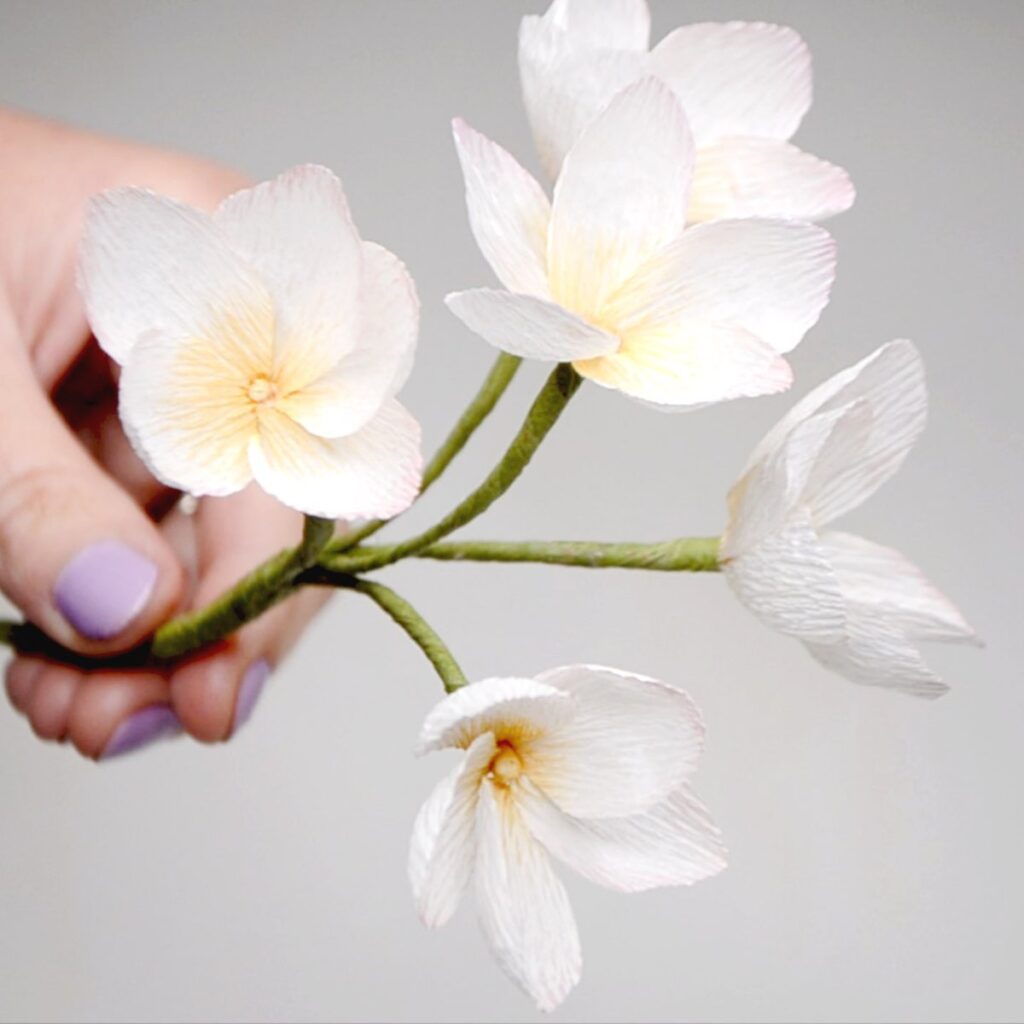 Cardstock paper flower templates
Yes, cardstock!
You can do so much with it – from the popular giant paper flower wall installations, to smaller decor – cupcake toppers, wreaths, and more.
You don't usually get the same realistic touch, but you get a beautiful handcrafted look, that's grown-up if you want it to be, with endless possibility.
Make them just for fun…. or craft these as cute cupcake toppers! Not only do they up your cupcake game MAJORLY, they also don't require food decorating skills. You can also turn these sweet little anemone flowers into magnets or embellishments for any project.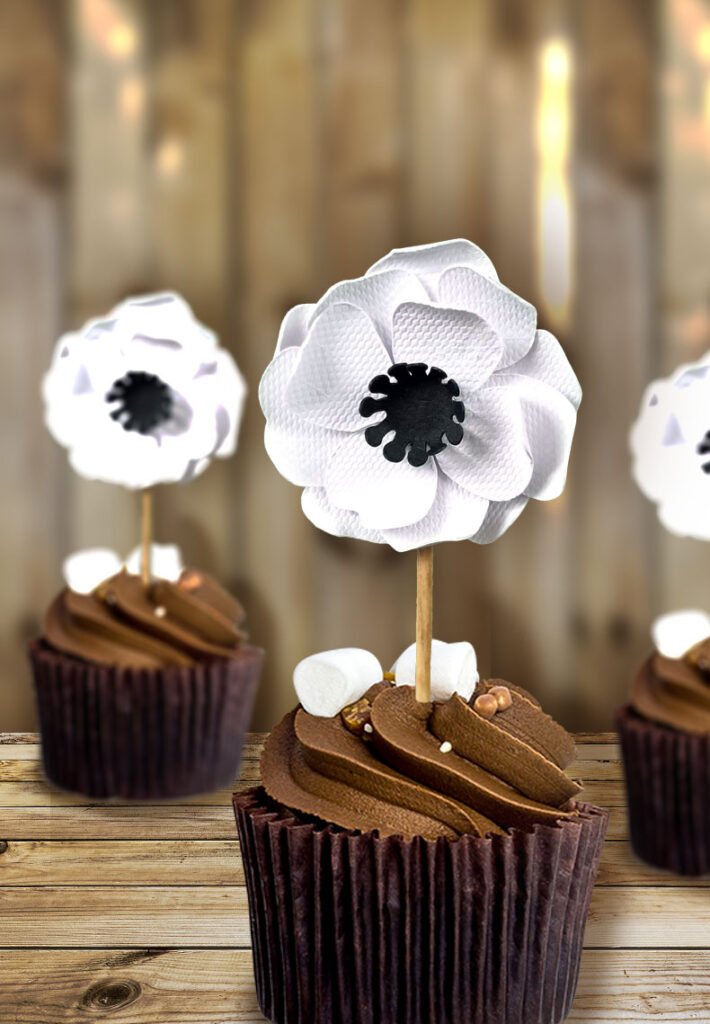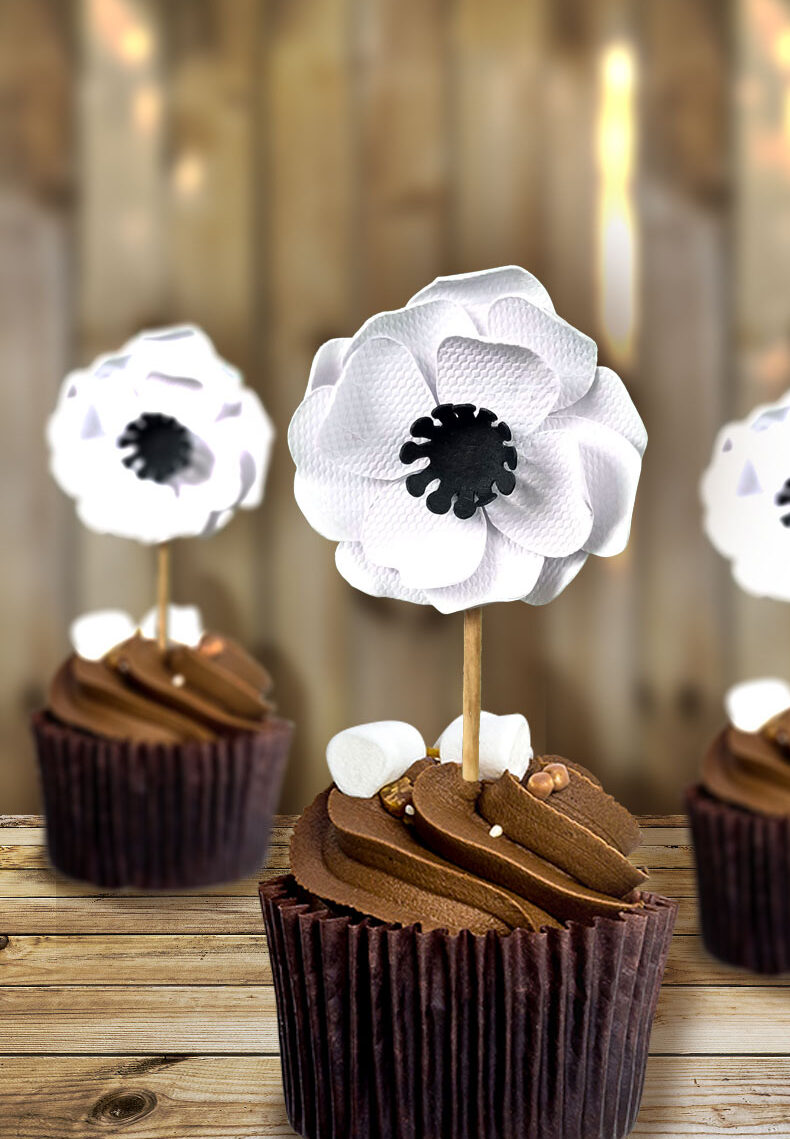 Next up, turn paper flowers into a pretty Spring wreath to brighten up your space. The style of these free flower templates are spot on for any flat crafts using paper flowers.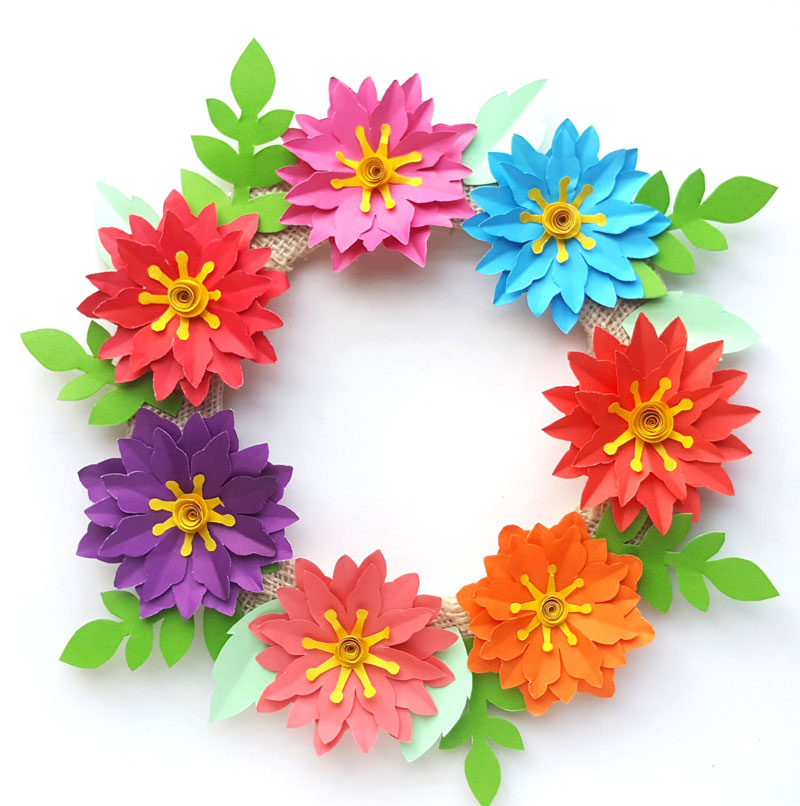 Make things a lot more interesting by watercoloring that cardstock before you craft with it! These free flower templates go back to the first in this list, with a calla lily that you can make as realistic as you'd like it ot be.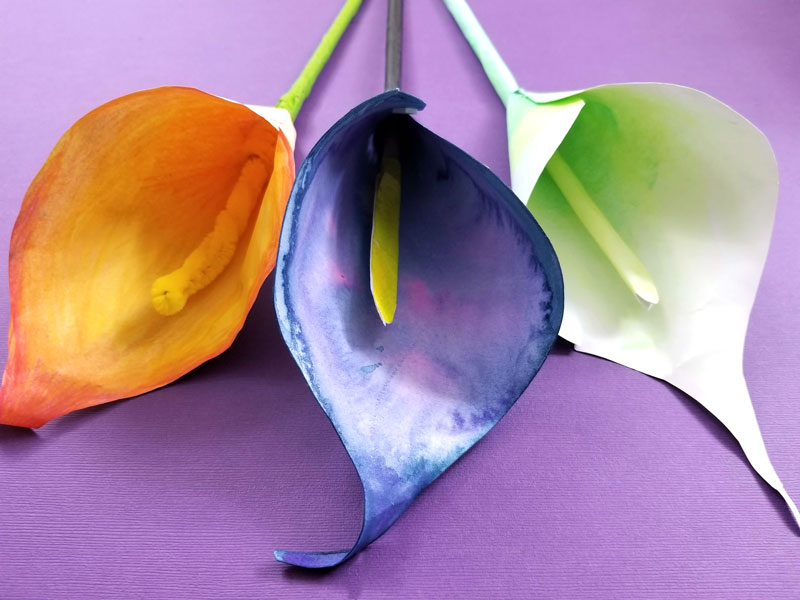 Paper tulips are another fun, simple shape to play with! Using patterned cardstock gives it a shabby chic look that's not realistic but is so much fun!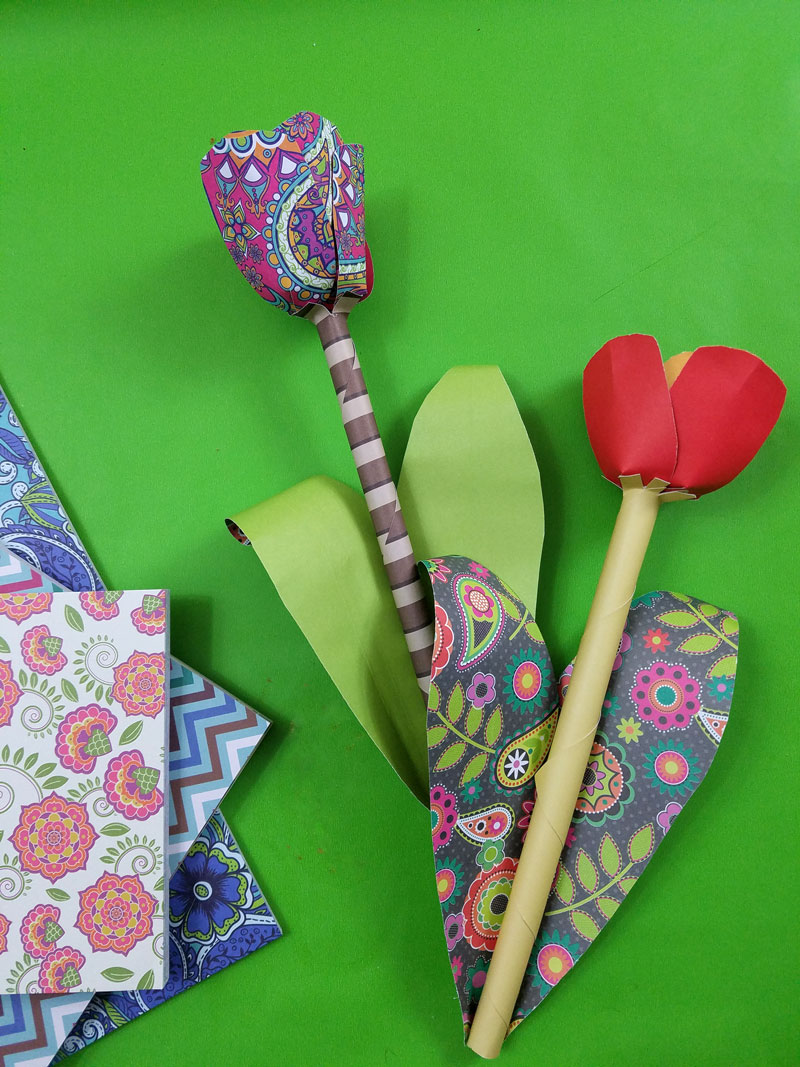 Paper roses are again a classic to craft, even though they're not as realistic as crepe paper! I do like using cardstock for wreaths rather than crepe paper (I typically use crepe paper for bouquets. )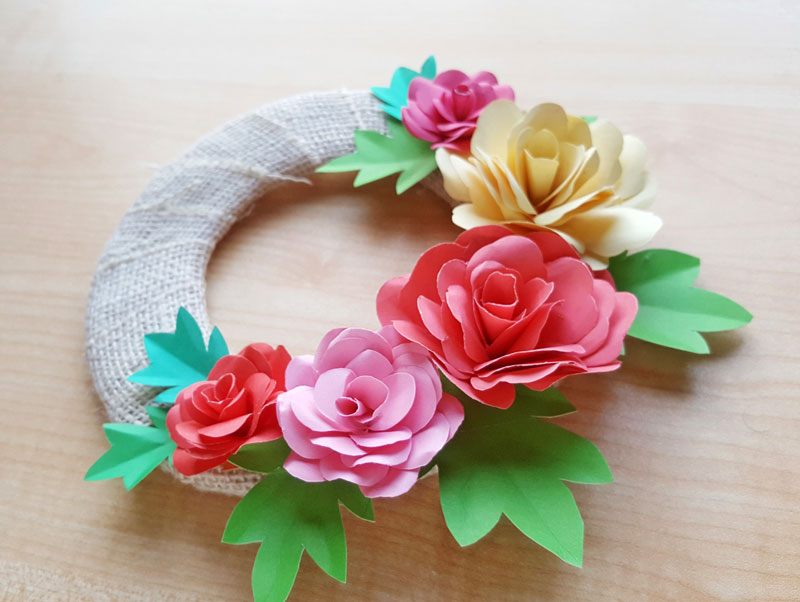 The simple petal shape of these Heliconia make them easy craft and fun to do so! The bright colors make them even more fun.
Paper flower crafts for kids
Of course, grown-ups can have loads of fun with these free flower templates too. But they're simple enough that I shoved them into the "kids crafts" category so you have something for your littles (or mediums…) to make as well.
Who said kid flowers needed to look blah?! These paper hyacinths look fantastic and are kid-simple too!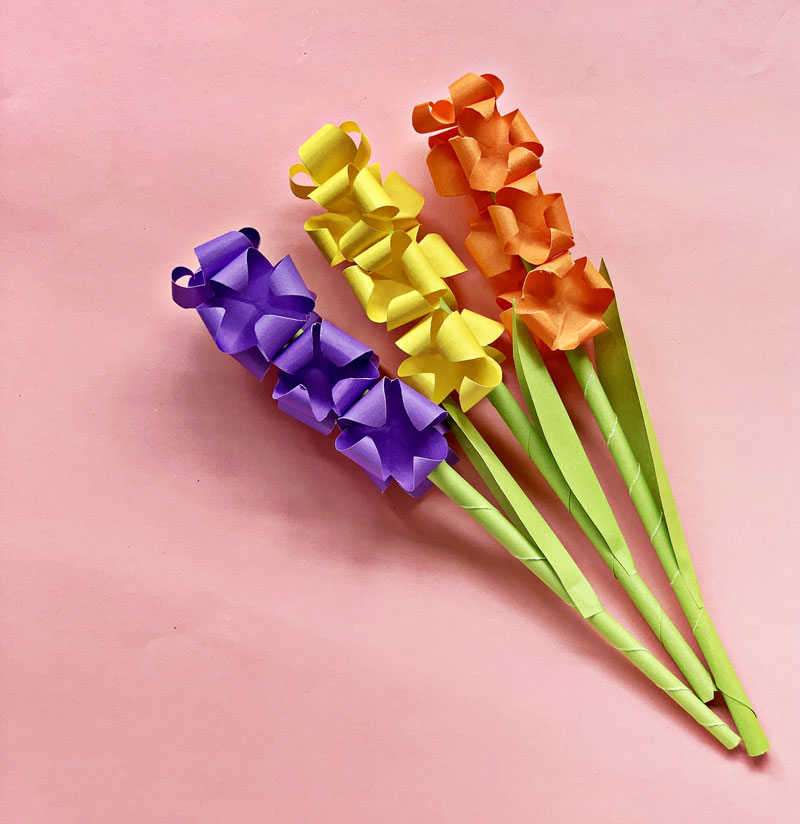 The simpler kid-friendly version of the wreath shared above is also great for those who want a more minimal project scope – whether it's because you want to do less or like the look.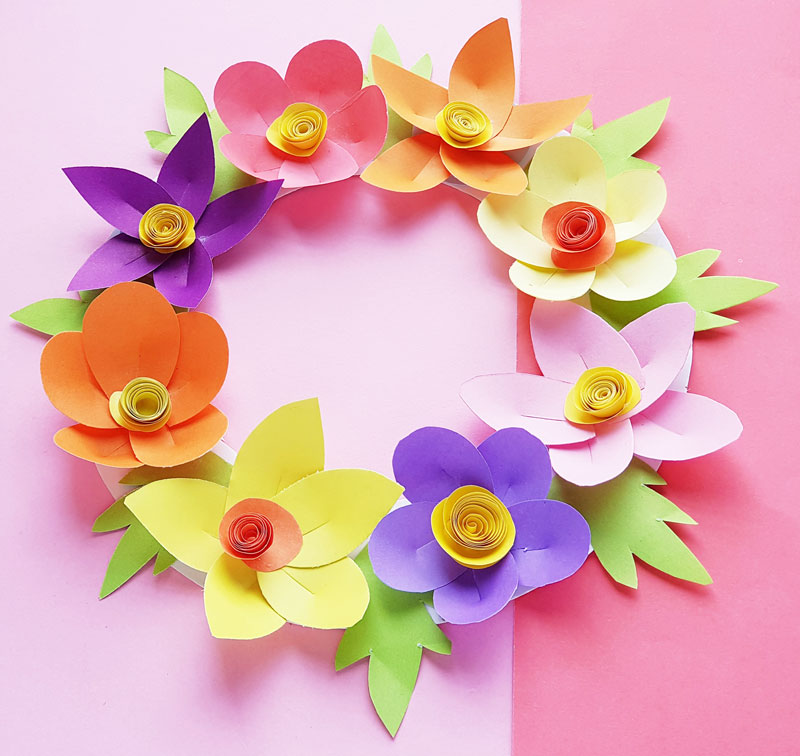 Don't you just love seeing the first crocuses heralding Spring? They are a fantastic classroom Spring craft for welcoming the season and learning about flowers.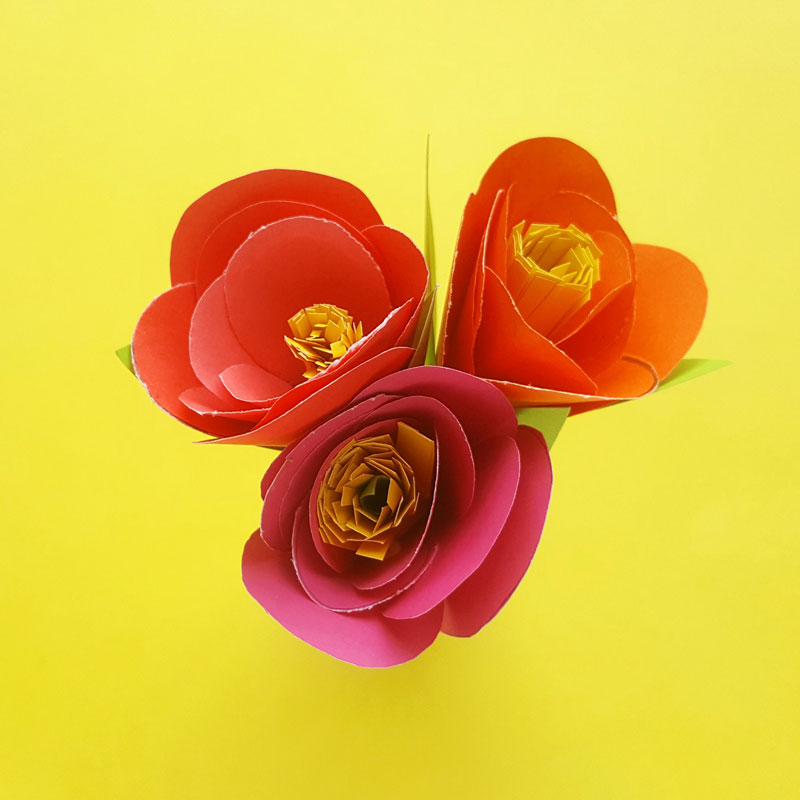 Grab these unique paper flowers templates that allow you to color your own… Because there's nothing like a craft where you had input in the design process too!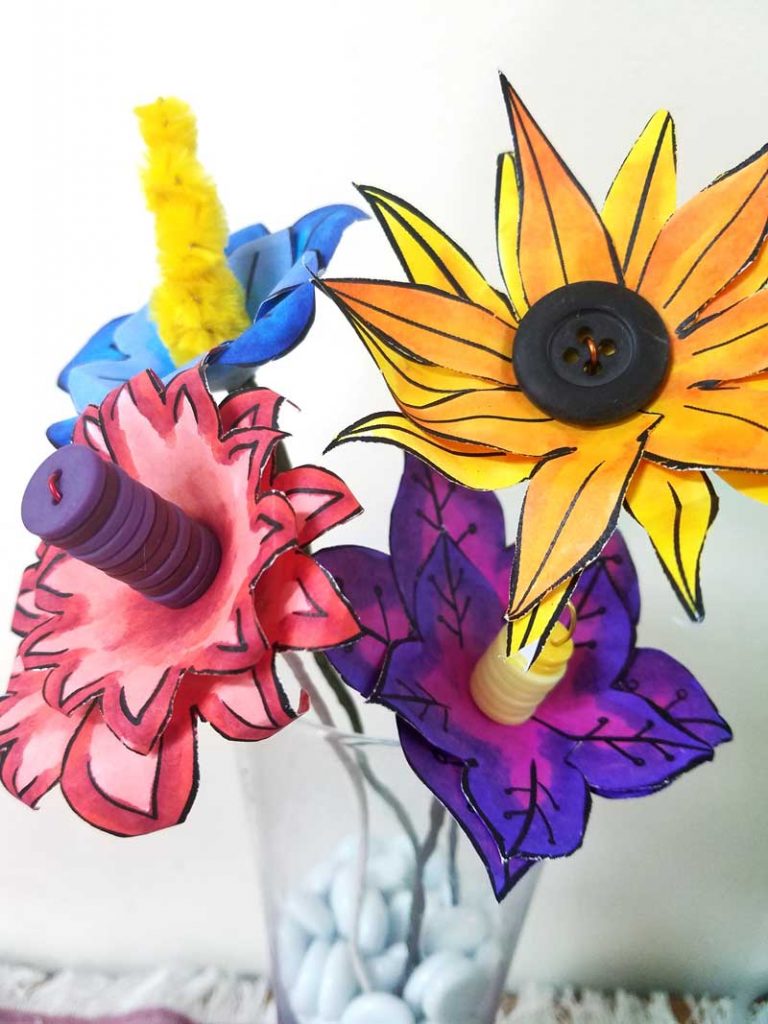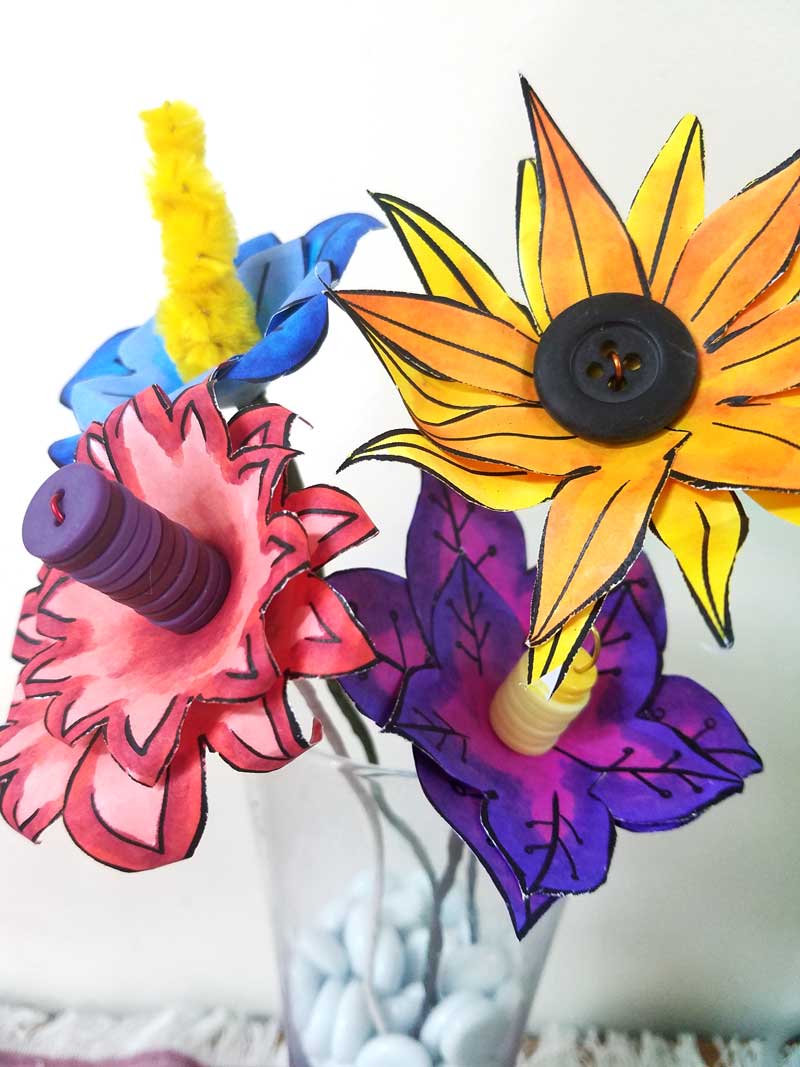 You don't need to deal with individual petals to make fun paper roses! I love what Real Life at Home did with the stem on this one.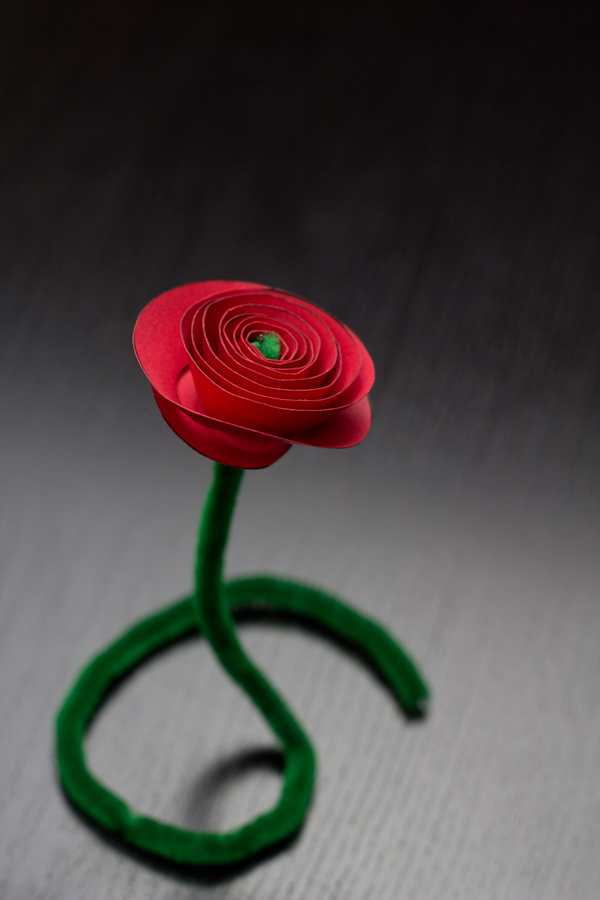 And finally, The Craft Train's paper daffodils are so clever – and easy enough for preschoolers too!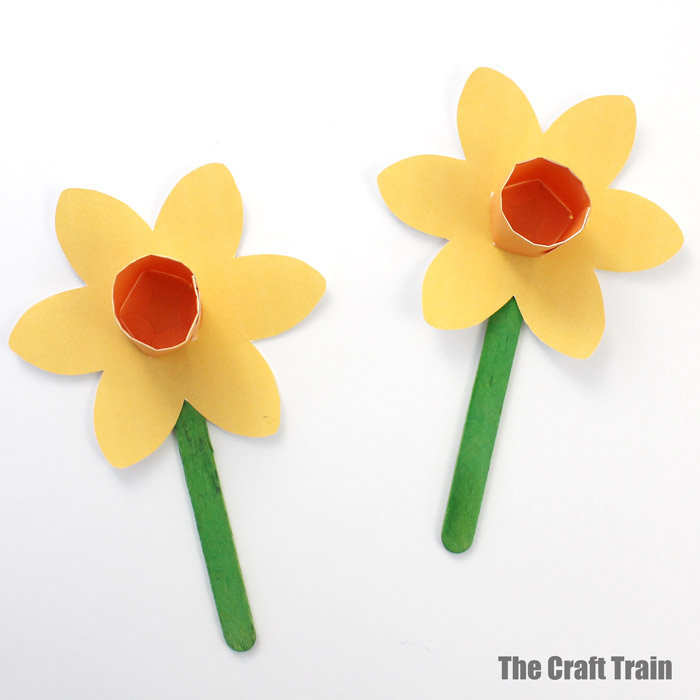 Which are your favorite free flower templates? Comment below!