This is a sponsored post written by me on behalf of Fujifilm Wonder Photo Shop. All opinions are 100% mine.
I love giving photo gifts – they are so much more meaningful! But sometimes I want to go beyond a framed photo. These six unique ways to gift photos do just that!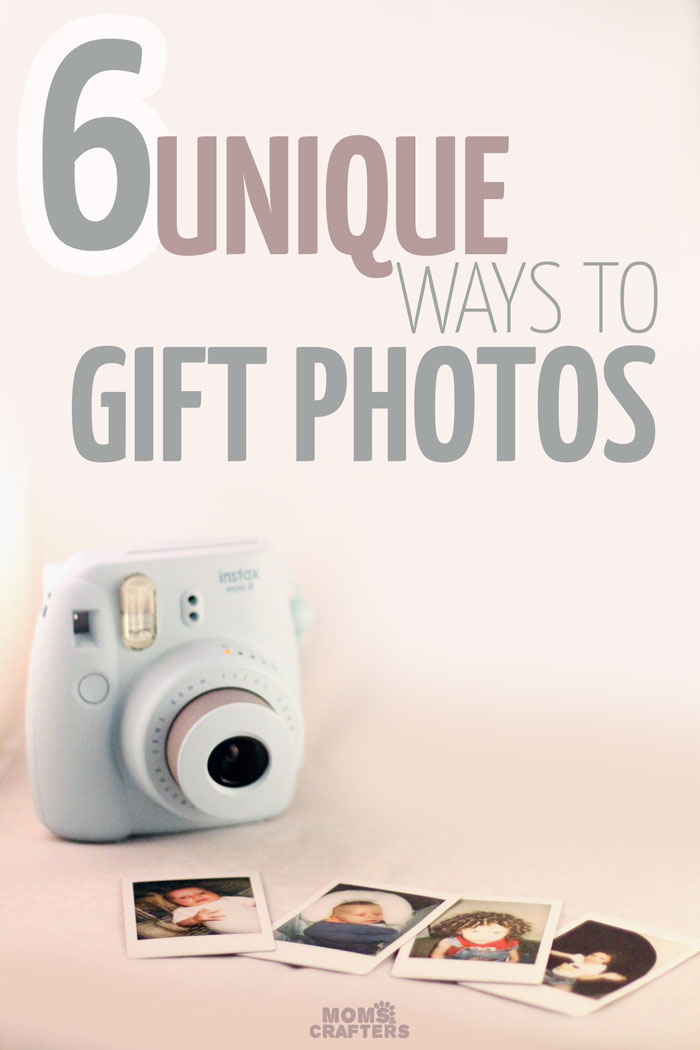 Of course, if you're going to go for a framed photo, get a cool frame. Here's a little tip: try to find out what the recipient's decor looks like and match that style! That way, not only might it fit right in, but regardless, the recipient is more likely to love it.
Otherwise, these ways to gift photos offer a unique slant that has the same meaning and personal feel as gifting an actual framed photo.
A favorite place for gifting photos:
Fujifilm is opening their first Wonder Photo Shop in North America right here in NYC! This beautiful boutique is a fun stop, whether you are passing by, touring, or spending an afternoon in the city.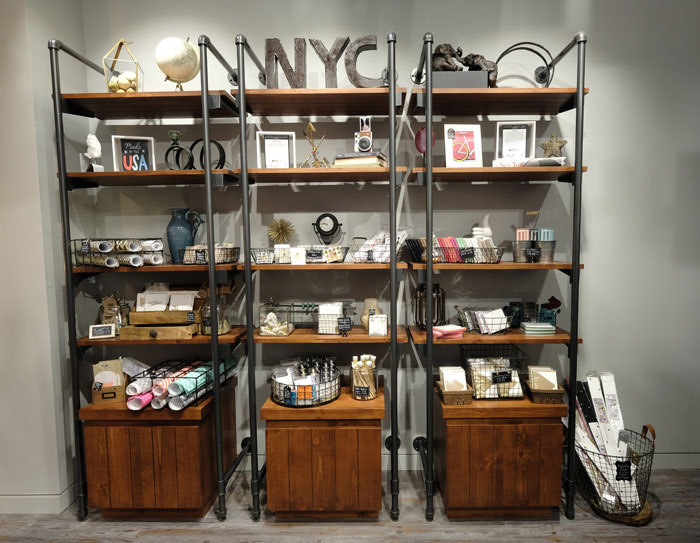 6 unique ways to gift photos:
1. Photo gifts:
Go beyond a framed photo with something more functional! You can get pillows, mugs, throws, or mounted gallery photos.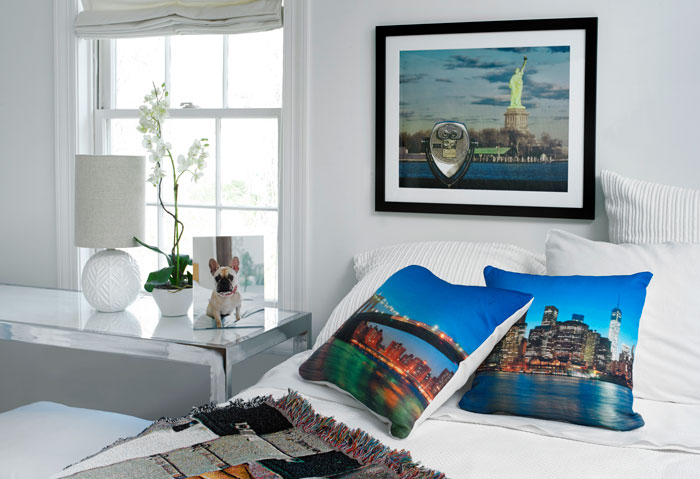 2. A photo shop date:
If it's for a loved one, call it a date. If it's for a friend, call it a girls' night out. Either way, the Fujifilm Wonder Photo Shop in NYC is more than just a place to print photos! You can print together, craft together, take photos together, and allow a budget for a take-home gift. That way, you're giving an experience along with the gift! Bonus points if you provide babysitting…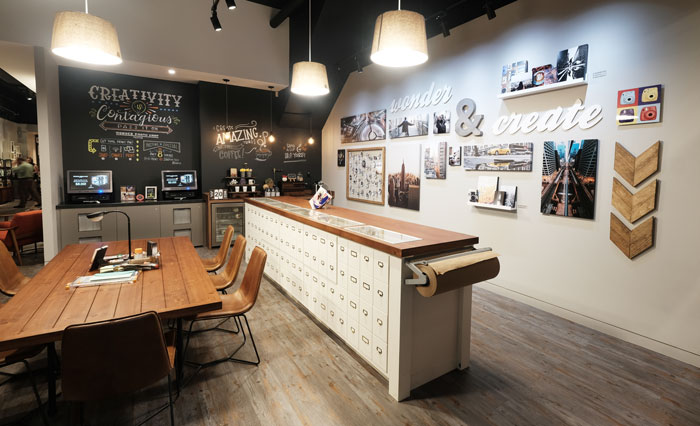 3. Give the camera:
If the recipient doesn't have a camera, that can be a perfect gift. Even if he does have one, you can give a unique option. The Fujifilm Instax camera is perfect for this! You get instant photos reminiscent of your childhood, and perfect for crafting with. I've been having so much fun taking unique photos of my new little prince. It's a great change from the smartphone photos, and something to proudly and instantly display on the fridge.
This brings me to…
4. DIY
You know I'm all about the DIY…
Create something beautiful with your Instax photos. It can be as simple as mounting the photos on magnet, or making a mini garland with some clothespins and baker's twine. Or, you can go all-out and attend a craft workshop at the Fujifilm Wonder Photo Shop, and learn to make something truly unique. They have a selection of DIY supplies for you to test and try for free.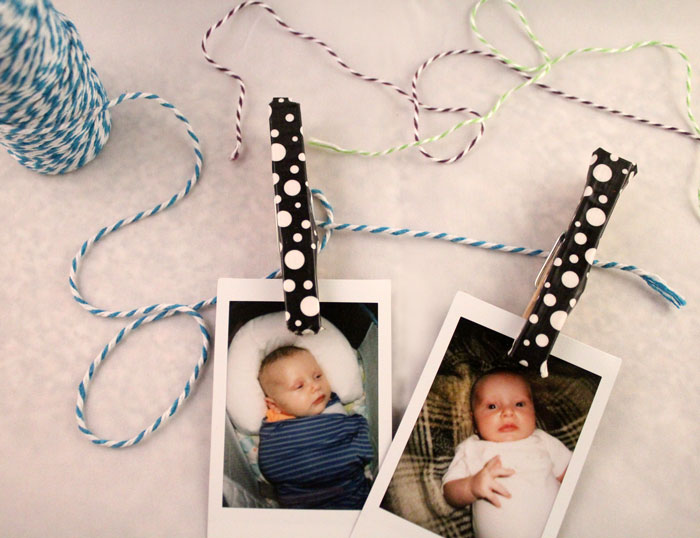 5. A homemade photo craft kit:
If your recipient likes to craft herself, you can put together the supplies for a photo craft in a pretty gift box. Make sure to include instructions and printed photos (or a gift card to print her own.)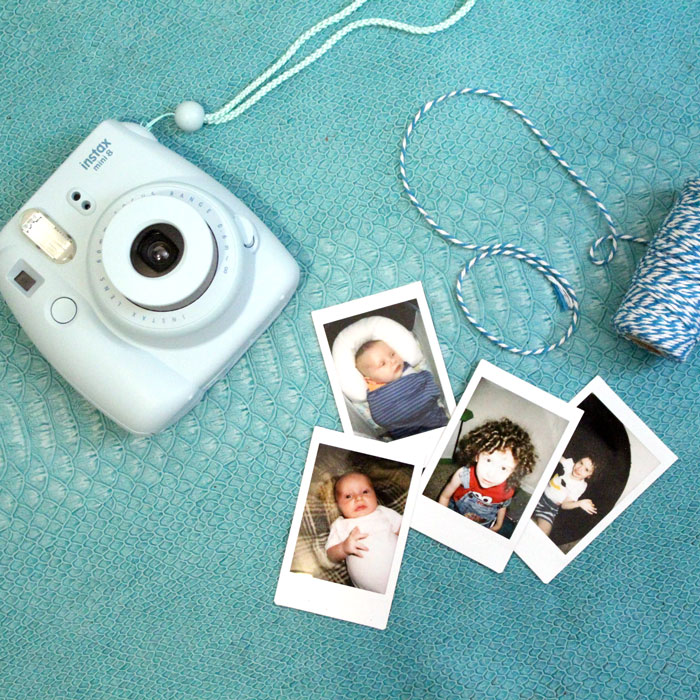 6. Fresh skills:
Does he love taking his own photos but have room to improve? Gift a photography class – it's sure to be appreciated!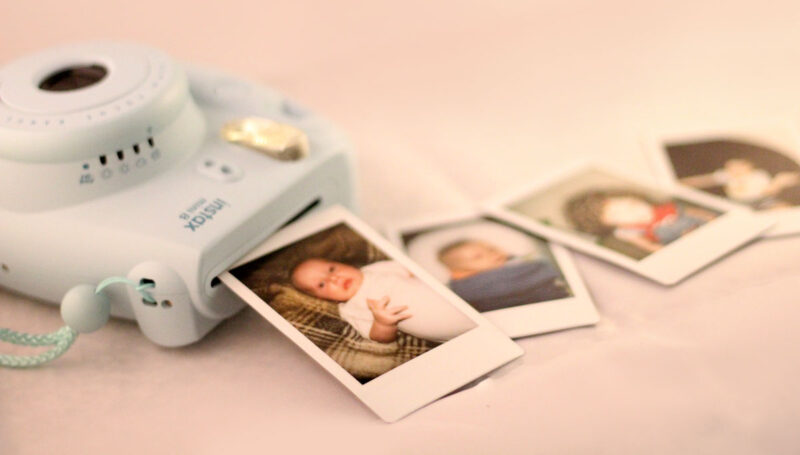 Visit this beautiful boutique for an amazing interactive experience! You can attend workshops, purchase beautiful frames, print photos instantly, get unique photo gifts, check out the Instax and other Fujifilm lines of products, and more!
The shop is located in the Flatiron district of Manhattan which is accessible via the New York subway system.
The Wonder Photo Shop is a great place to relax a little on a busy day in the city. You can lounge around a little and unwind with a craft class and enjoy a small break. Get instant photos of your day out to take home too! And, of course, you can get those photos off your phone once and for all.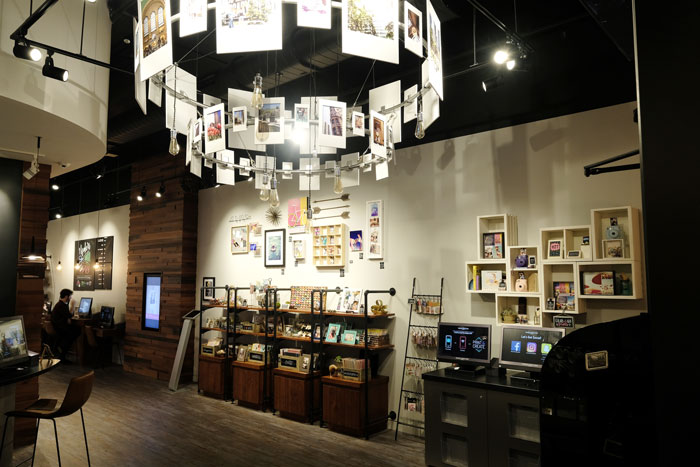 The Wonder Photo Shop is charming and fun just to be in! You'll find great ideas to gift photos, and some real DIY crush while visiting.
Connect:
Learn more about the Fujifilm Wonder Photo Shop | Follow along with Wonder Photo Shop NYC on Facebook
Which unique ideas do you have to gift photos? Comment below!