Make some beautiful paper 4th of July decorations for your home using paper cones in patriotic colors. This fun starburst with a rosette center is an easy patriotic paper craft for kids and adults. Find some fun DIY patriotic clothes and accessories you can make and then scroll down to spruce up your home! Disclosure: this post contains affiliate links.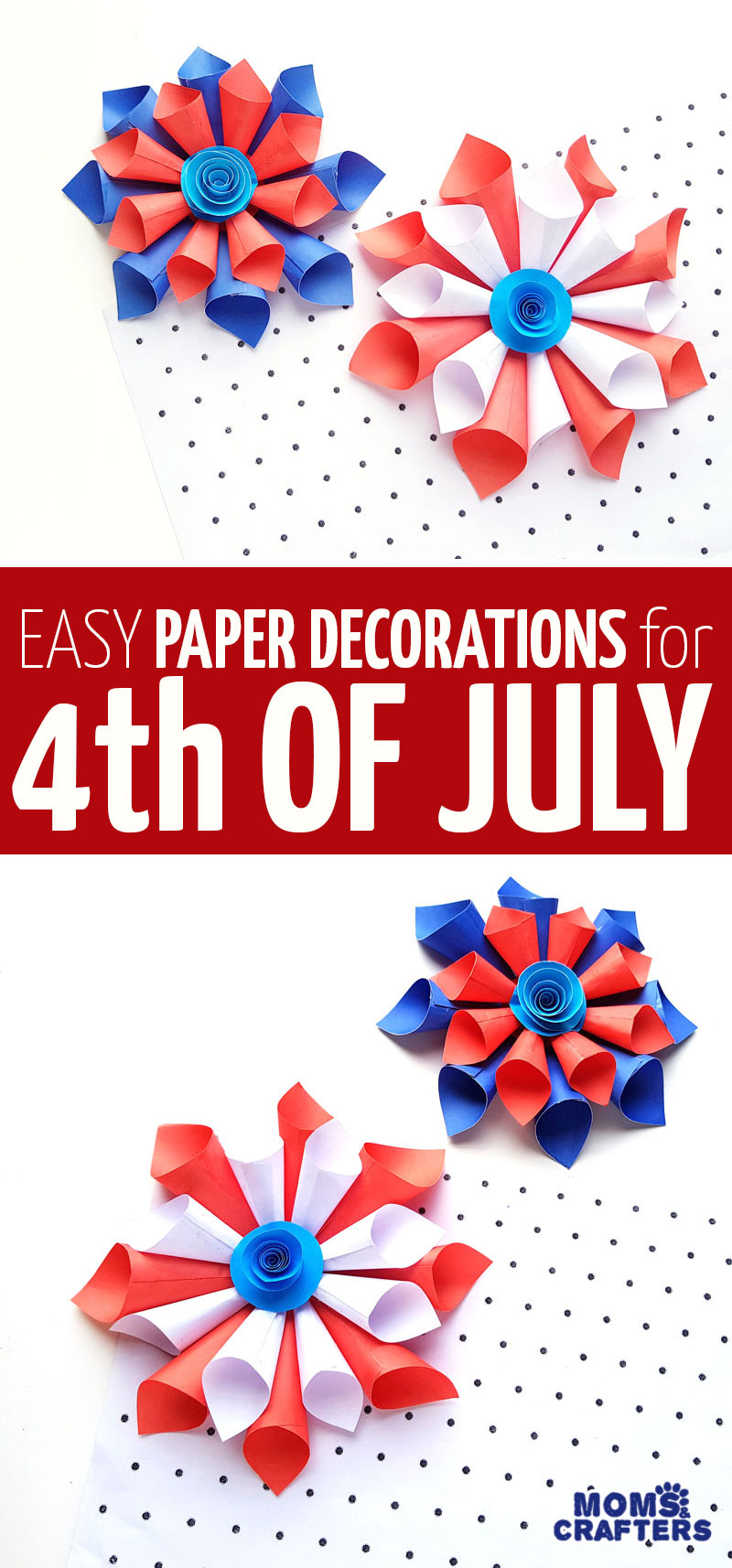 As we celebrates the freedom this country affords us, we love decorating our home with the colors of our flag.
These easy paper 4th of July decorations can be remade in any color, for any holiday. The simple starburst pattern has a rosette in the center which softens it up.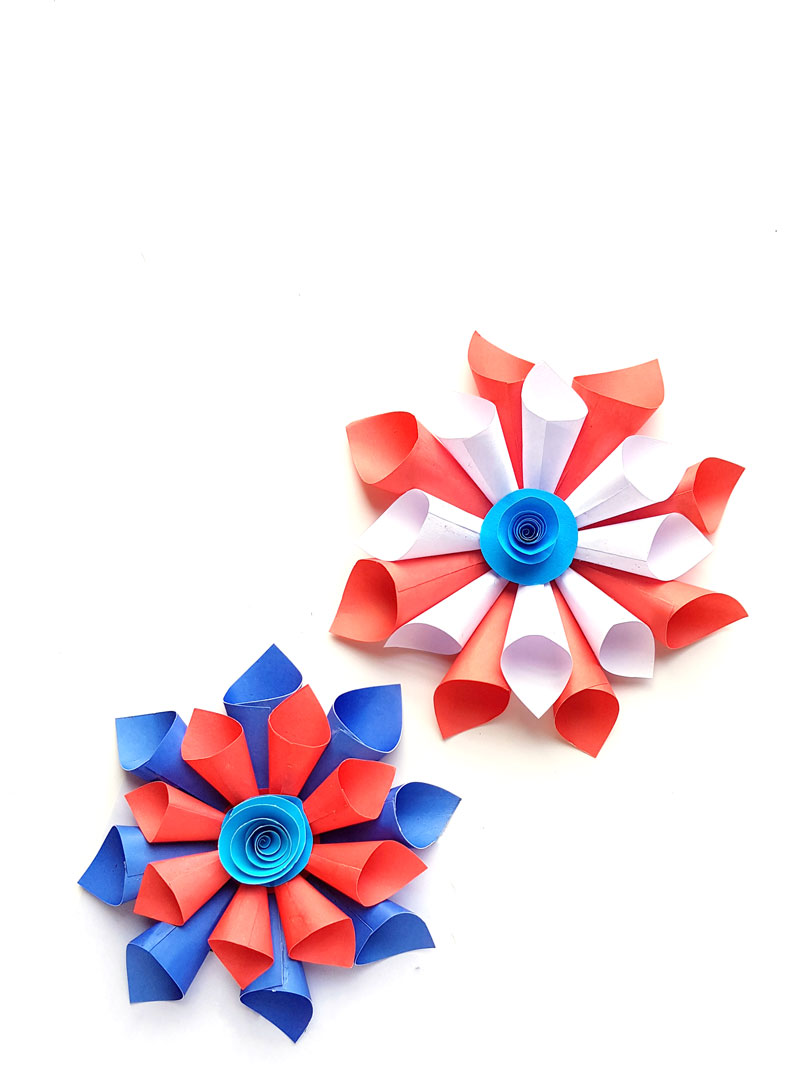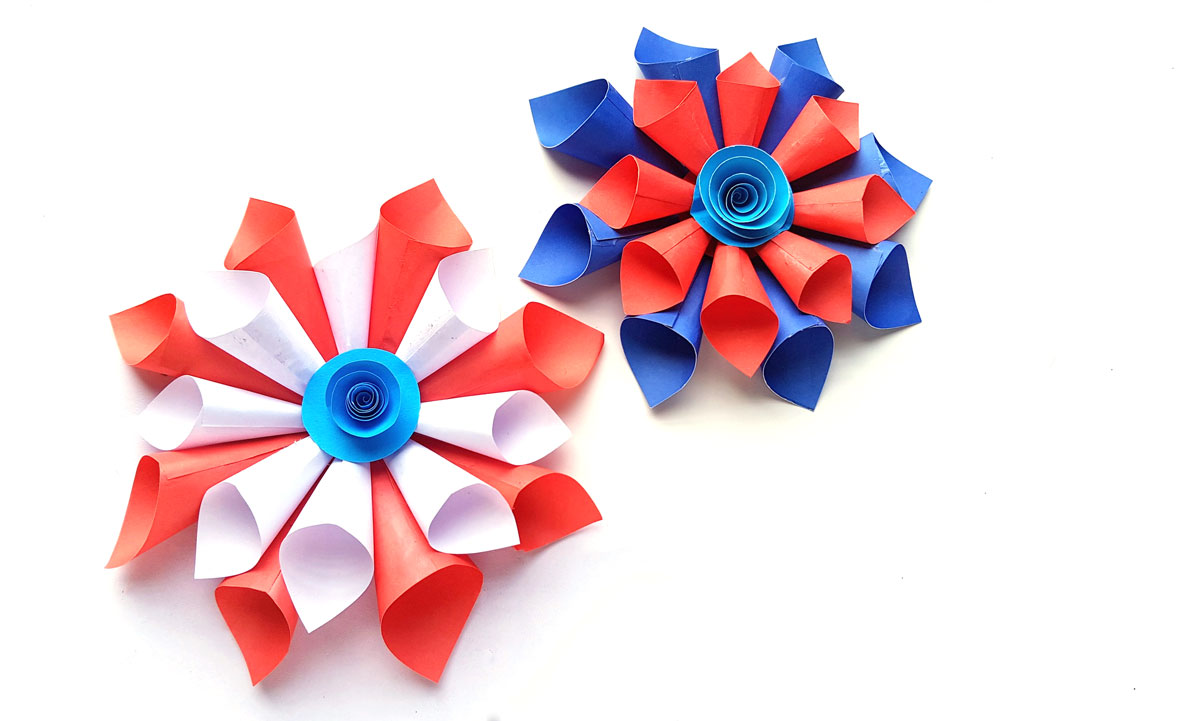 You can make a lot of these in different sizes to cover a wall or make a photo backdrop. String them up for a beautiful, textured garland. Hang a few with rustic wooden frames around them for a country-chic look.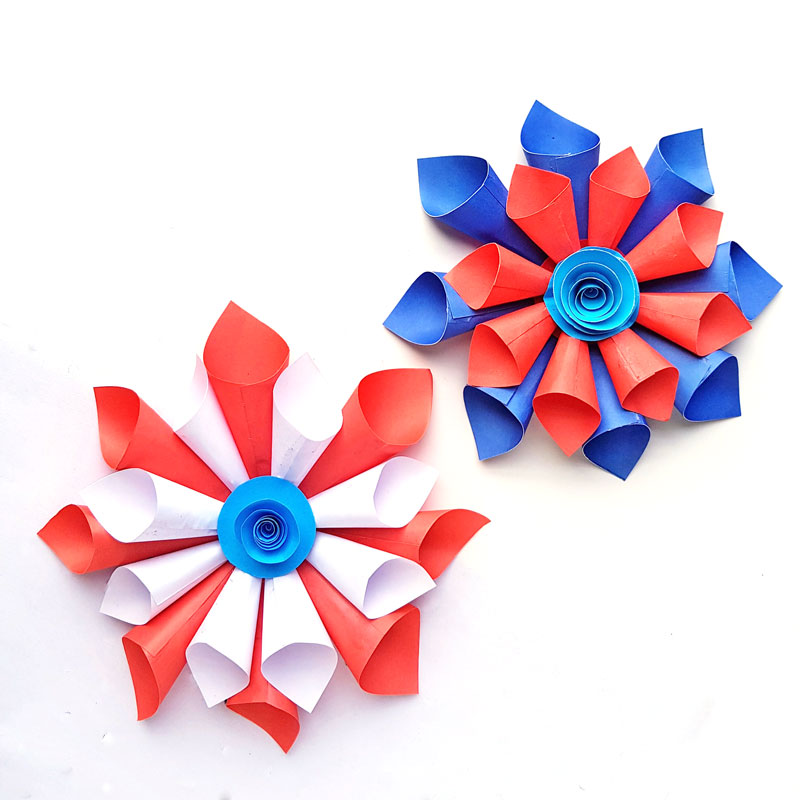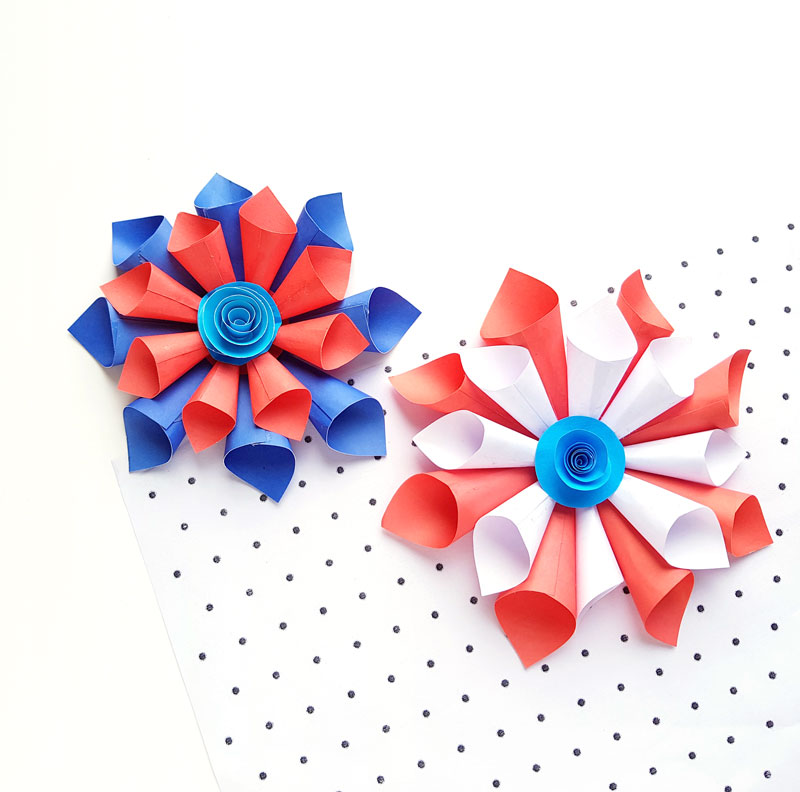 These were made using solid red white and blue papers, however, you can get a shabby-chic look with patterned papers. You can get a more rustic look with textured paper, and finally, try for some glam by mixing it with metallics.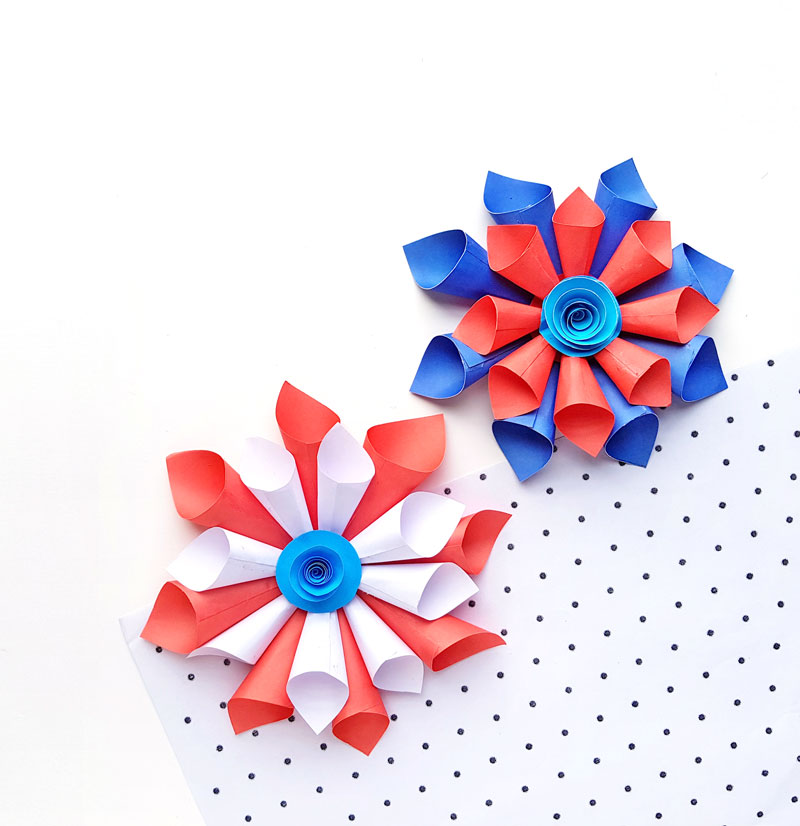 However you make these paper 4th of July decorations and starbursts, make it your own, and have fun with it!
What you need to make paper 4th of July decorations:

How to make 4th of July Decorations out of Paper:
1. Start with two colors for your starburst. Cut your papers into squares (size choice is yours, one color slightly smaller than the other). You will need to prepare 8 squares for each color. Take your third color and cut out a spiral shape. We'll be making spiral rolled rosette with this one.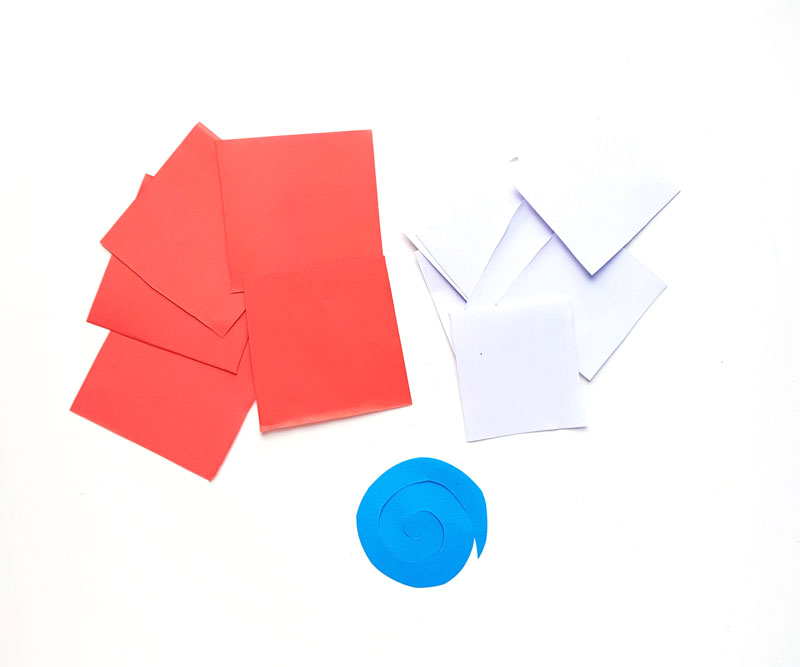 2. Start with one of your squares. Bring one corner toward the middle of the square, and hold it in place.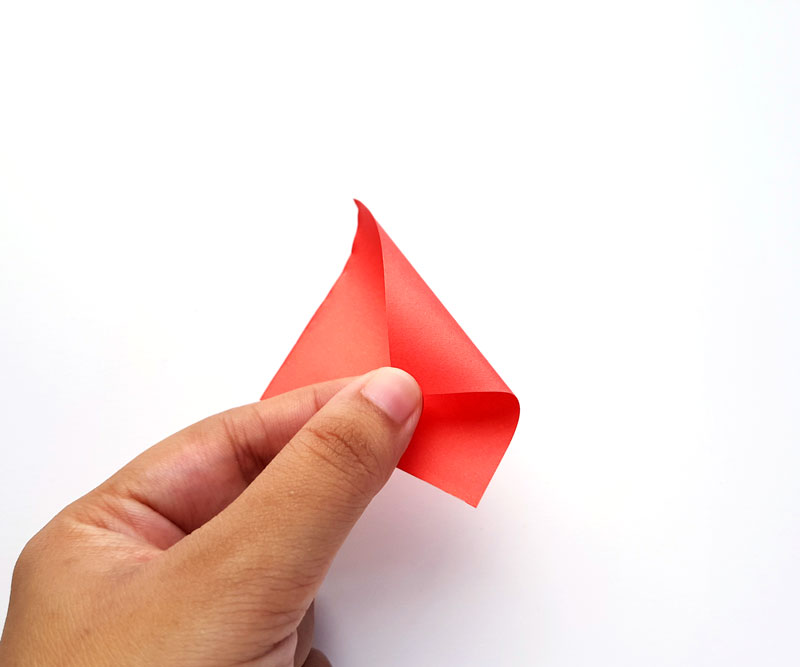 3. Now bring the opposite corner to meet it in the middle and overlap the first side slightly.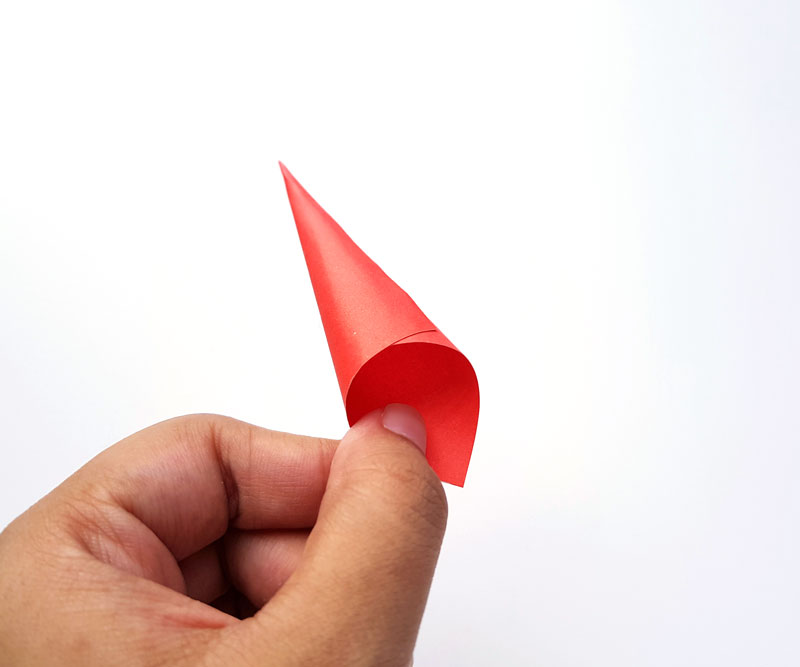 4. Glue the overlap in place to complete a cone shape.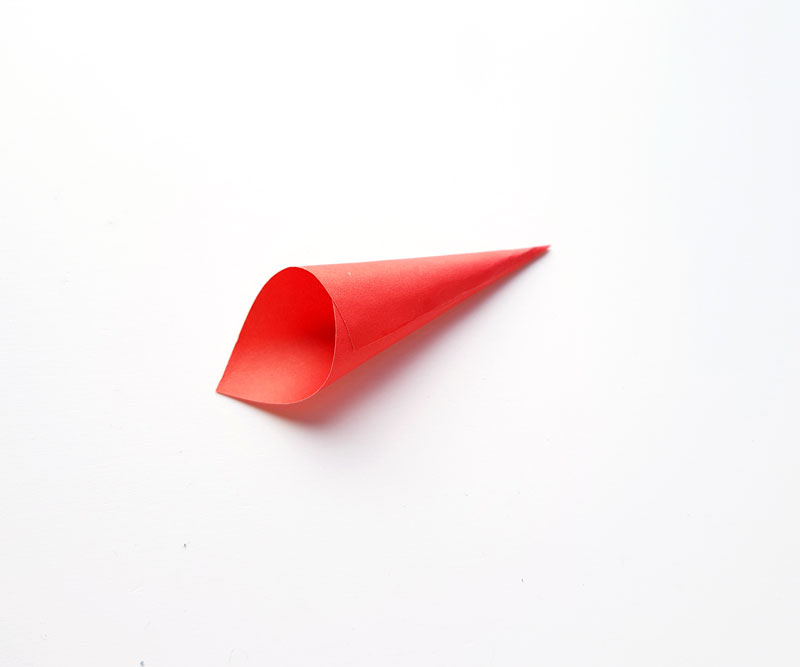 5. Repeat with the rest of your squares to turn them into paper cones. Cut out a round shape from any color paper.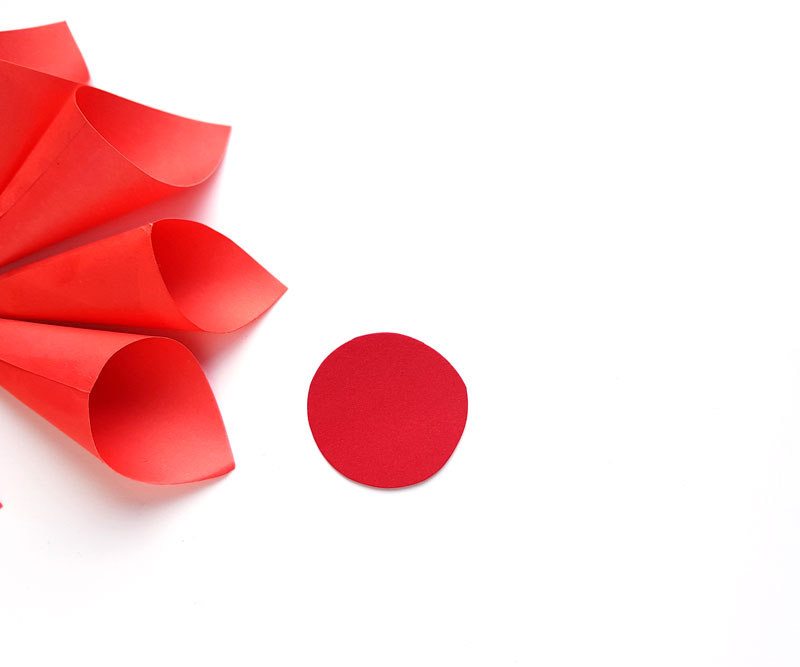 6. Take the larger set of paper cones and attach them to the round base by gluing down the closed end. Do this at even intervals by starting with one, and placing a second opposite it. Repeat with two more, evenly spaced between your first two on each side.
7. Continue to paste the cones on the round base, evenly placed between the first four, until all 8 cones from your first color are attached.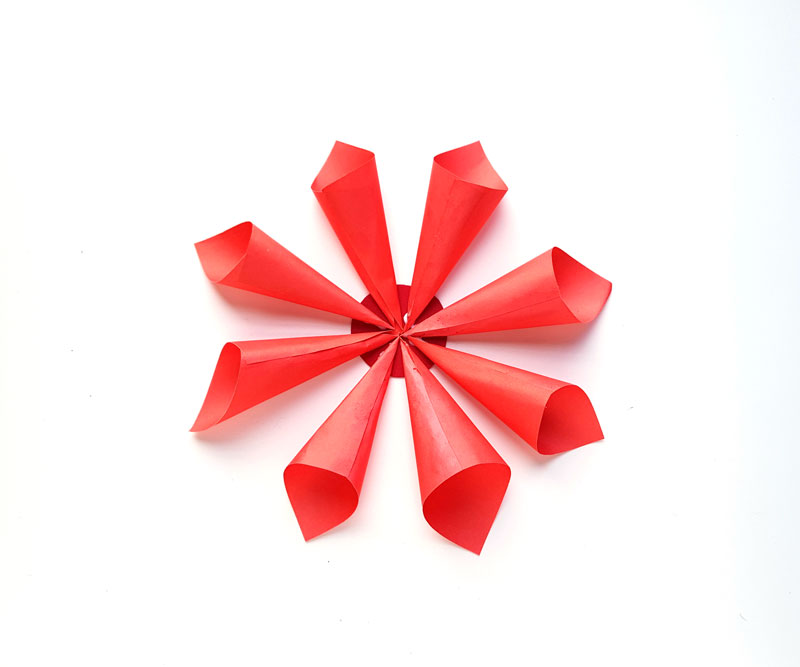 8. Take your second color of paper cones, and glue them down between the previous cones.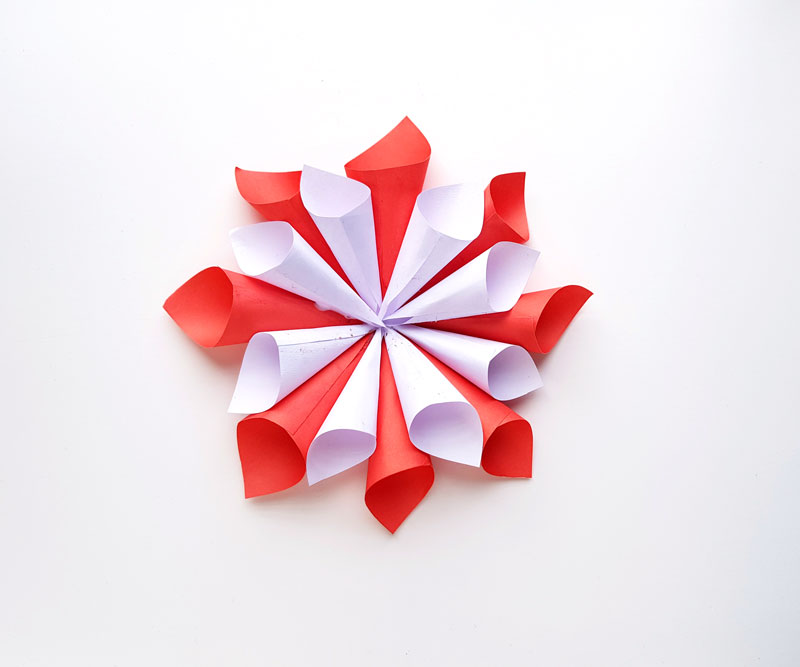 9. Cut out a smaller round shape from the same color of paper you used for the spiral pattern. Attach the round cutout to the center of paper 4th of July decorations. Coil your spiral so that it forms a rosette and glue it shut.. Attach the spiral flower to the center of your starburst.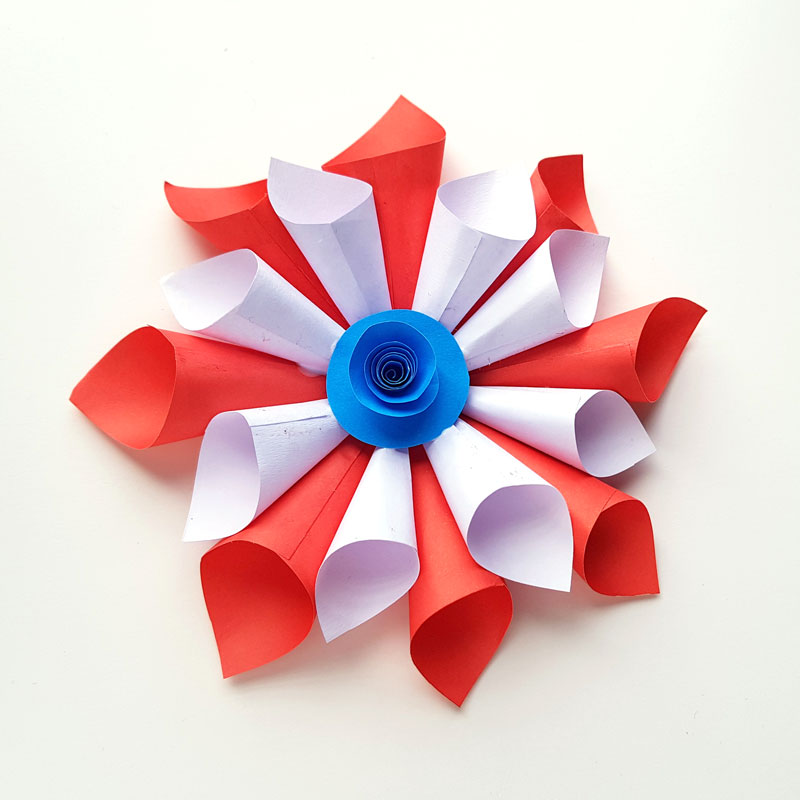 Your paper 4th of July decorations are complete and ready to hang!
How will you be decorating with Paper this Independence Day? Comment below!