I hope you enjoy this list of the best places to buy beads online! I usually do my bead and jewelry making supplies shopping online, and so I decided to share with you some of my favorite resources, to finish off my jewelry making series. Don't worry – I'll still be posting plenty of jewelry making crafts (you can expect a few a month).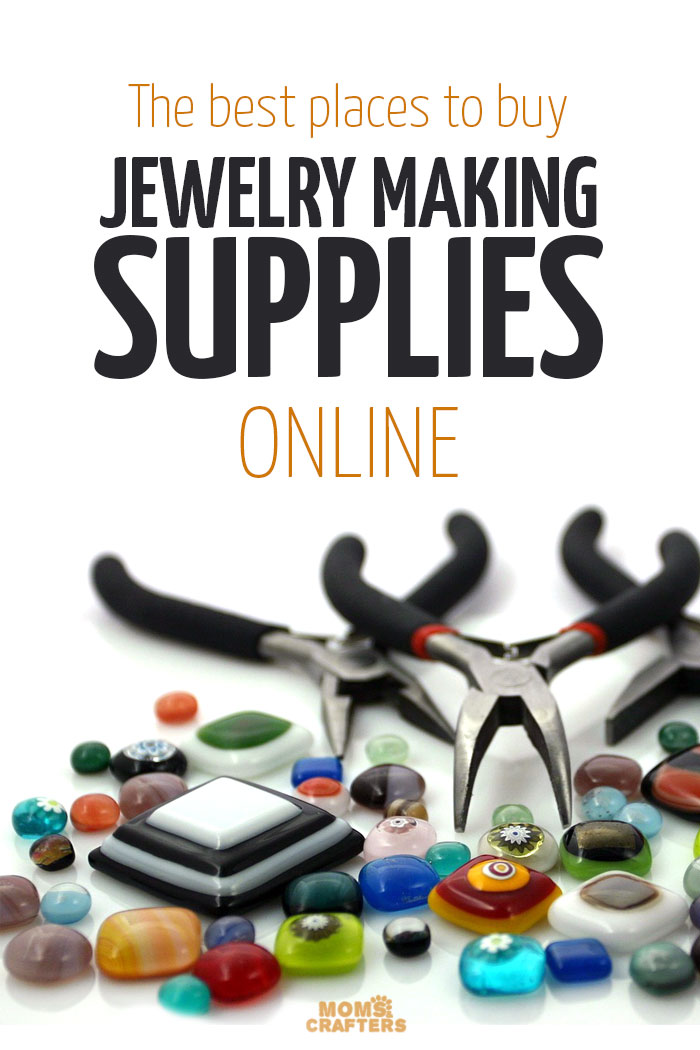 Disclaimer: This post contains affiliate links.

I prefer buying my beads and findings online for a few reasons:
It's more convenient and saves me lots of time
I can sift through and decide what I'd like to buy more easily.
I can budget more easily and see my subtotals as I shop.
I can get cash back on some of my purchases via Ebates. This often helps me justify when there are shipping costs, as it often covers all or most of it.
You can also search f0r online coupons (Ebates usually has an updated list.)
Another great cash back resource is Giving Assistant. Install their browser add-on so that you don't forget to use it!
These are my personal favorite suggestions, sifted out from among a vast array of retailers. Try each one separately, browse around, and then pick your favorite. I will update this list as my preferences change.

---
Want to learn how to make jewelry out of anything? Get the book!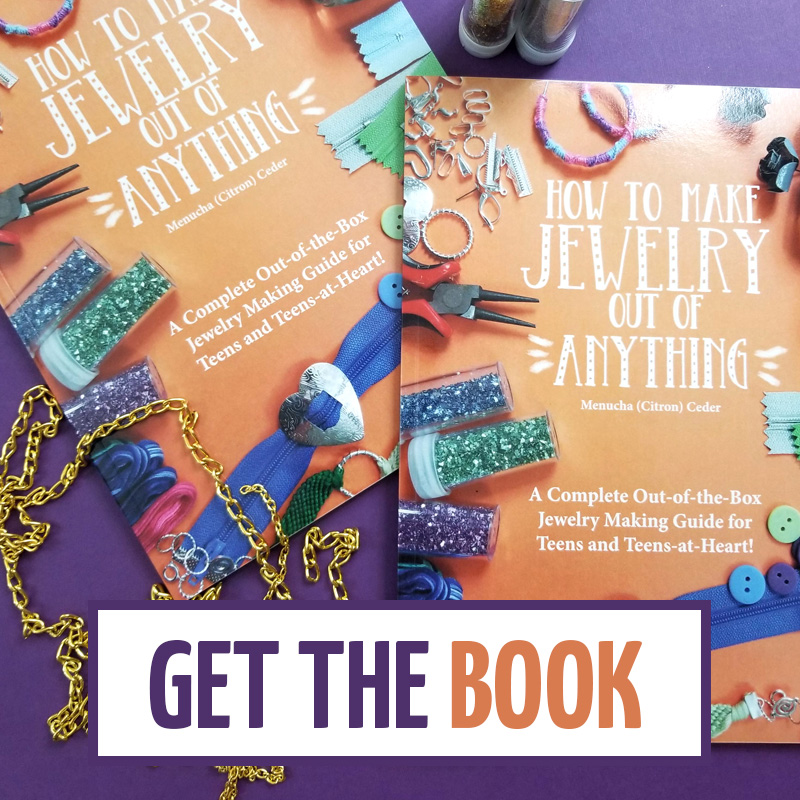 ---
7 OF THE BEST PLACES TO BUY BEADS ONLINE:
FireMountainGems.com – I use this for my bulk bead shopping, when I want a combination of reliability in quality, and good bulk discounts. My average orders from there are $250+, so there are my stock-up runs (and my #1 stop). I do get an amazing amount and great quality for the price. You have to pay shipping and handling no matter what the order size, but they have an affordable flat rate. Their bulk discounts apply over your whole purchase, so you don't need to buy a lot of a single item.
This is my recommended stop also if you are shopping for "real" things as it's a reliable stop. So get your silver, gemstones, and crystals here.
Michaels.com – If you want a limited, uncomplicated high-quality selection, Michaels is the place to shop! They are also great for smaller quantity packages.


PandaHall.com -If frequents sales are important to you, PandaHall tends to have regular discounts. They are easy to shop and have a huge variety, but some things do come in larger quantities.
AliExpress.com and Ebay.com – You have lots of Chinese based sellers offering super cheap products, with free shipping on even single items. Since the quality isn't usually the best, I use this when I need a single item and don't want to pay for shipping. I also use it only for fashion jewelry – not higher end pieces (definitely not gemstones or brand name crystals). They're perfect for small orders. Shipping takes time, so it's for projects I plan in advance.
Amazon.com – I use these for medium size orders, as they ship free, and when I need something to arrive faster. I also use this if I need things from Amazon anyway, to get to the free shipping rate. If you have Amazon Prime, many bead items ARE eligible.
www.CreateForLess.com
– are you a general crafter who sometimes does jewelry? Create For Less is the perfect place to shop when you're doing a whole craft shopping trip, and only need some beads and jewelry making supplies. Shipping is free on orders of $100 or more. (Check out their clearance section!)
What are your favorite places to buy beads online? Do you have an experiences to share?
Update: Moms & Crafters readers have contributed a huge database of recommendations! Here are some top picks:
Etsy – support small businesses! The variety is enormous and quality/dependability varies by seller, so check seller reviews!
WireJewelry.com
Scroll through the comments section for more!
---
Want to learn how to make jewelry out of anything? Get the book!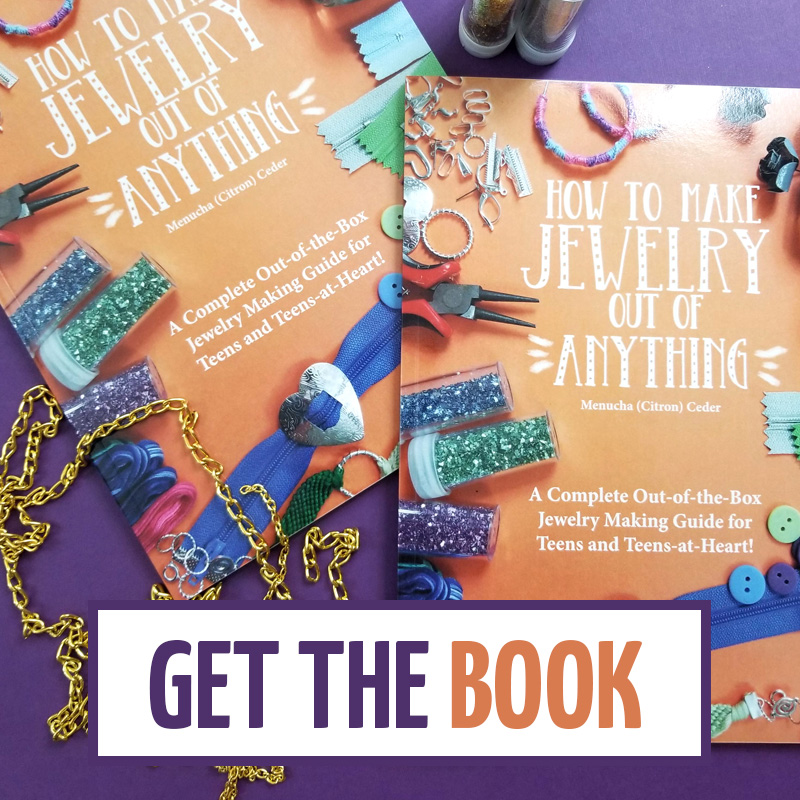 ---