Make this easy paper Christmas tree craft for kids or adults! Want something even more grown-up? Try making a paper poinsettia wreath! This post contains affiliate links.
---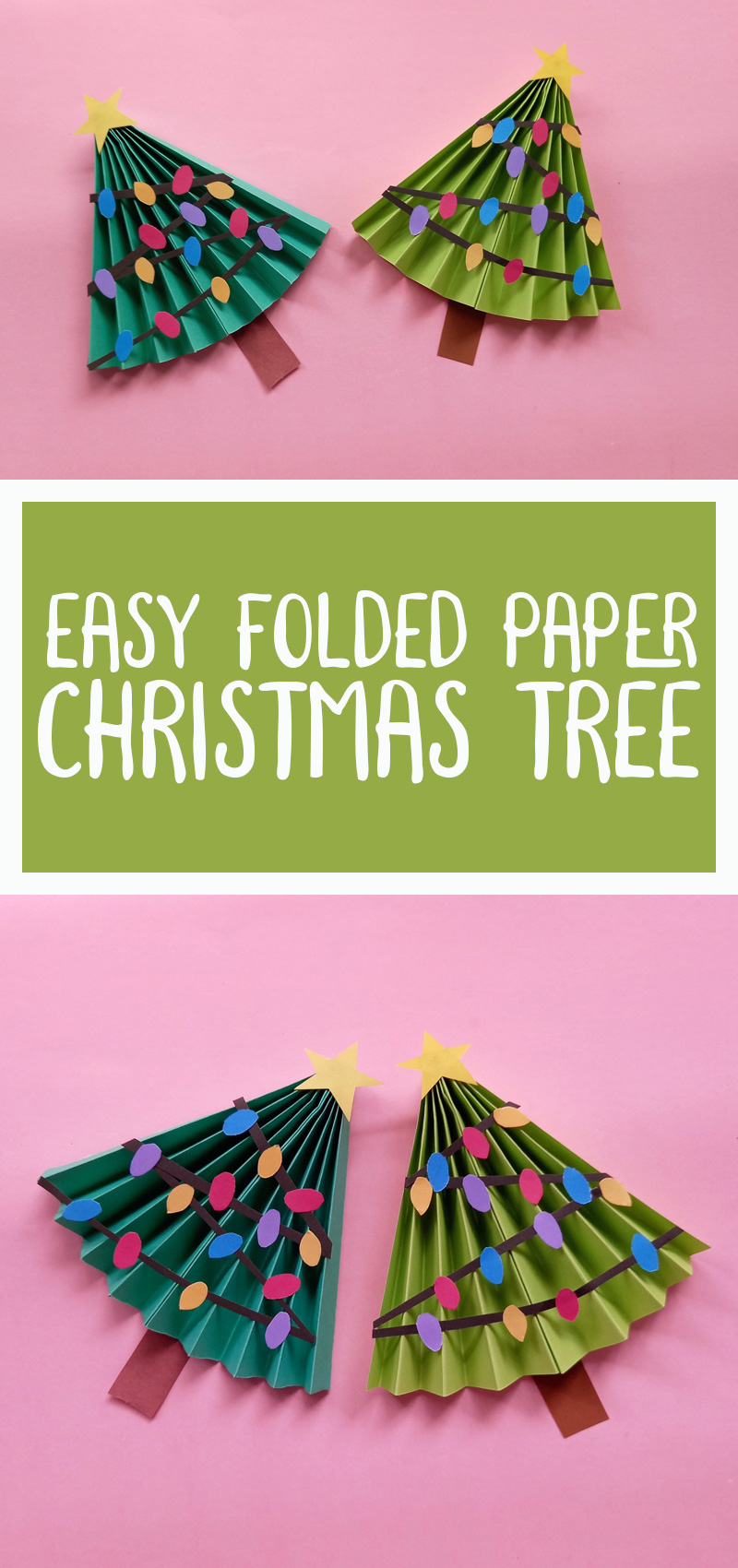 An accordion folded piece of paper, folded in half, turns into an adorable evergreen tree for Christmas. This is one of those crafts that you can decorate as you'd like, embellishing it with gems, or with paper cutouts.
You can make these as 3D paper cut art, mounting them in shadow boxes.
Turn them into standing trees for a display by making a rolled paper trunk instead of the flat ones in this tutorial, and gluing it onto a balanced stand. Glue them onto the front of DIY holiday cards for something extra special.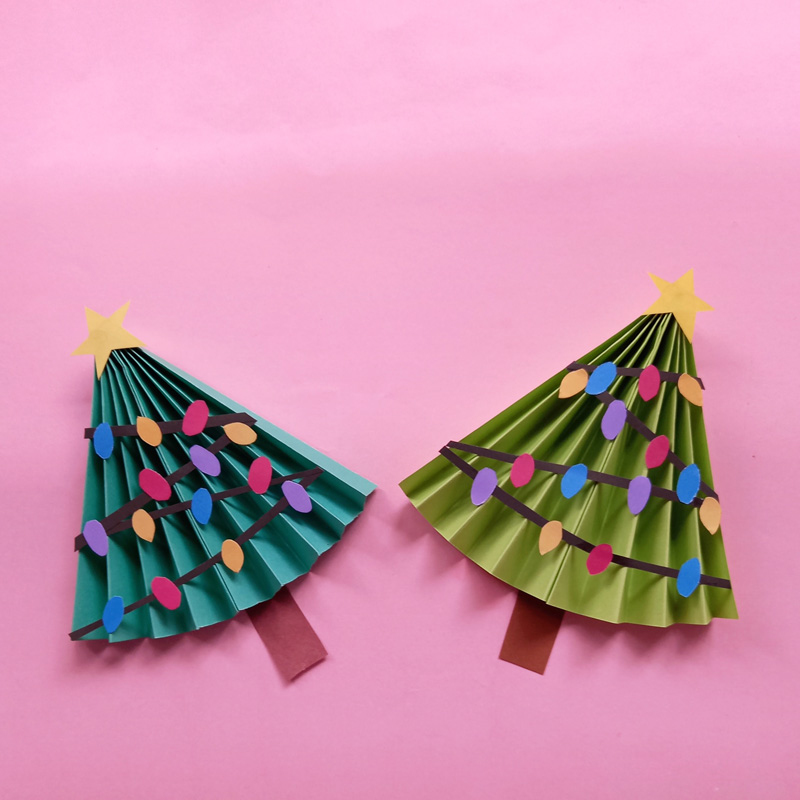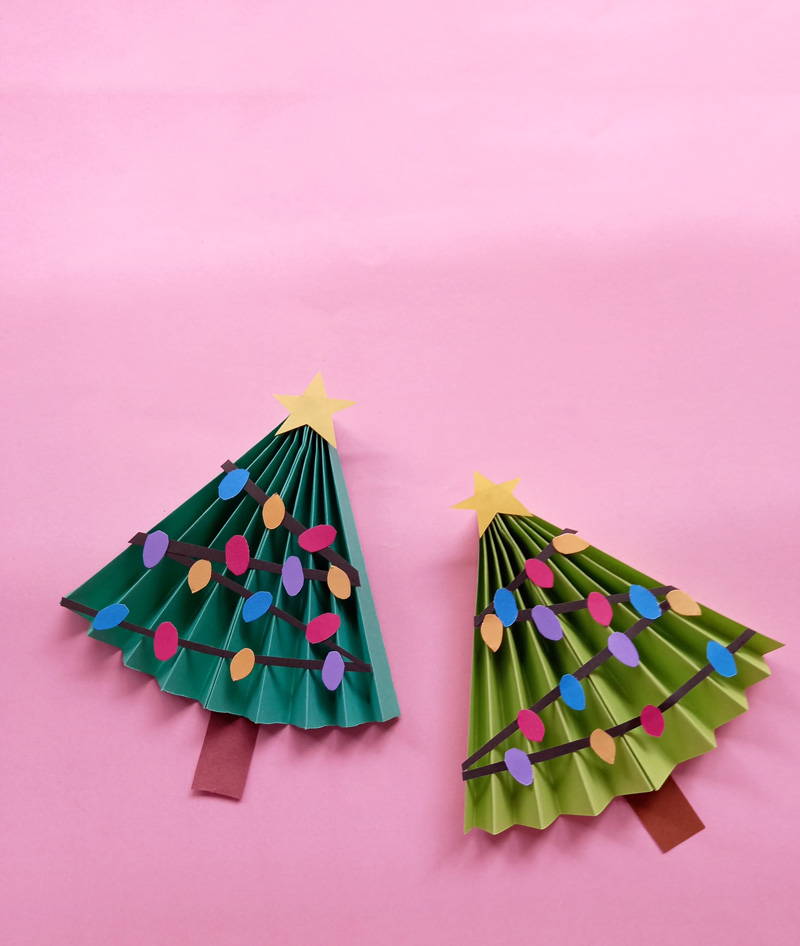 You can even take this a step further, using the idea with other materials. Try it with felt (I recommend paper thin stiff felt that'll hold a fold) for a cozy, wintry look. Go for boho vibes with muted, neutral colors. Add white glitter for a touch of "snow".
Taking a simple paper Christmas tree craft like this one and making it your own means you can really get creative and explore your options!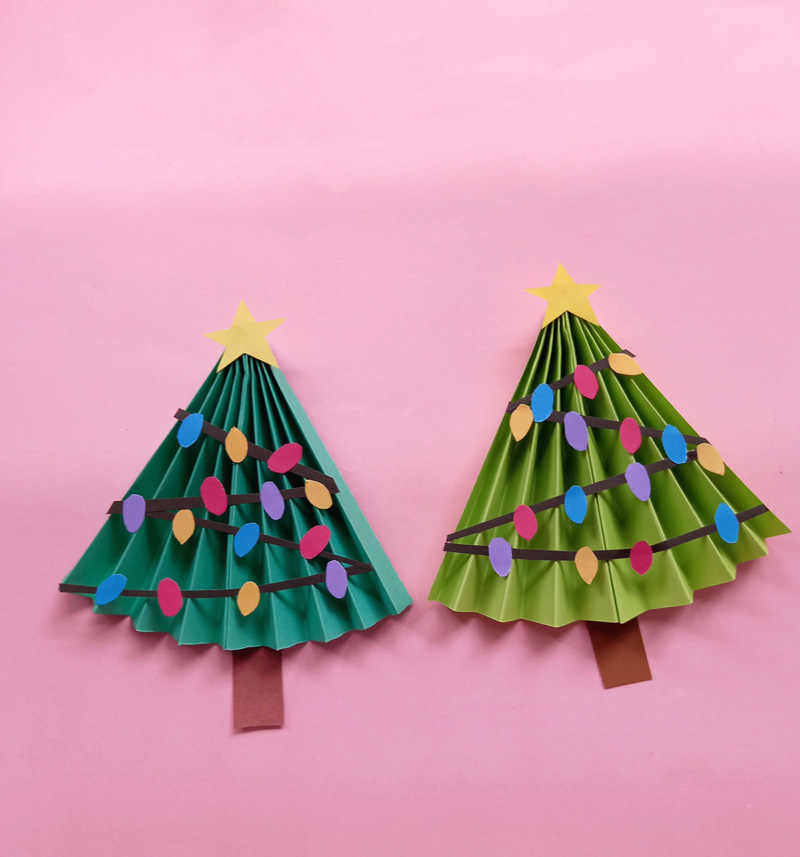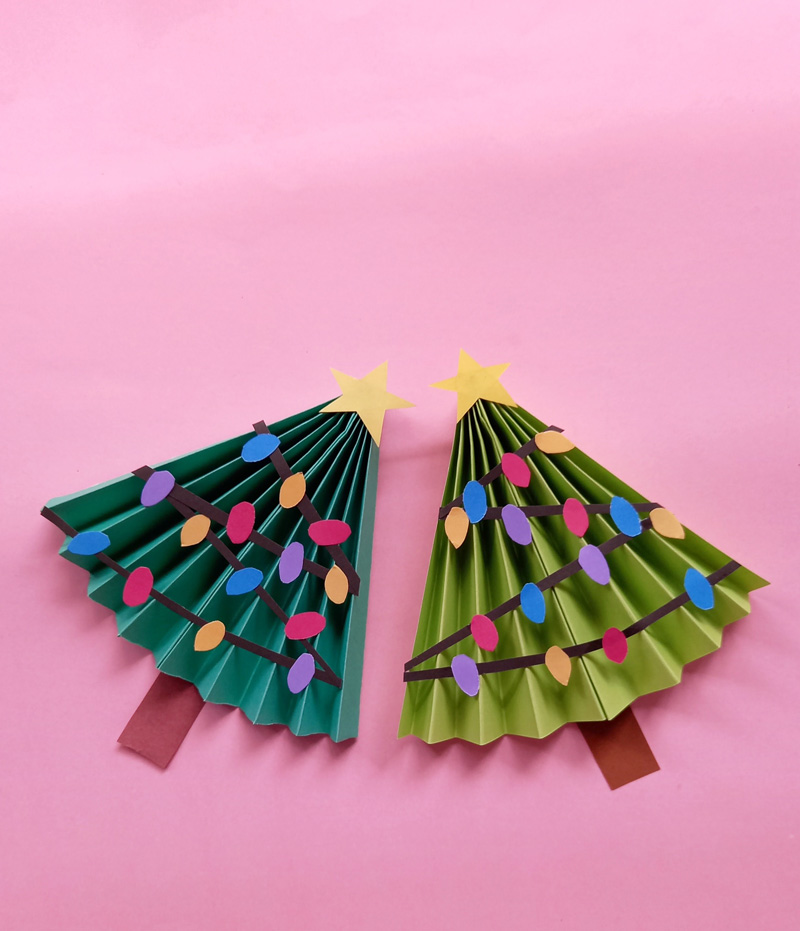 What you need to make this easy craft
Colored paper – you need green, brown, black, and whatever colors you want for the lights
Scissors
Or, see variations listed above for other options.
How to make an easy accordion folded paper Christmas tree craft
1. Choose your favorite shade of paper for the tree.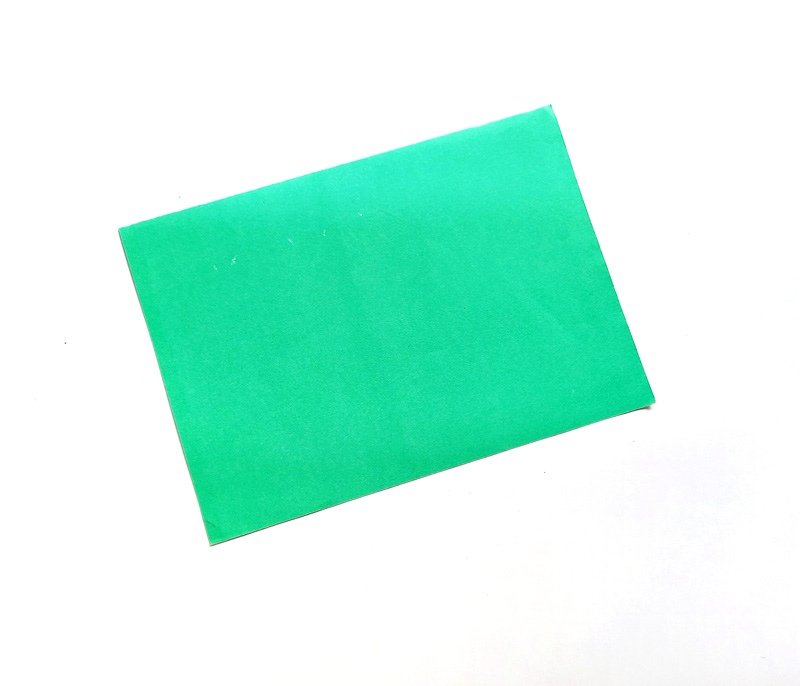 2. Fold it into accordion folds. Keep it as flat as you need to for your project. The flatter you need the tree to be, the smaller your folds should be.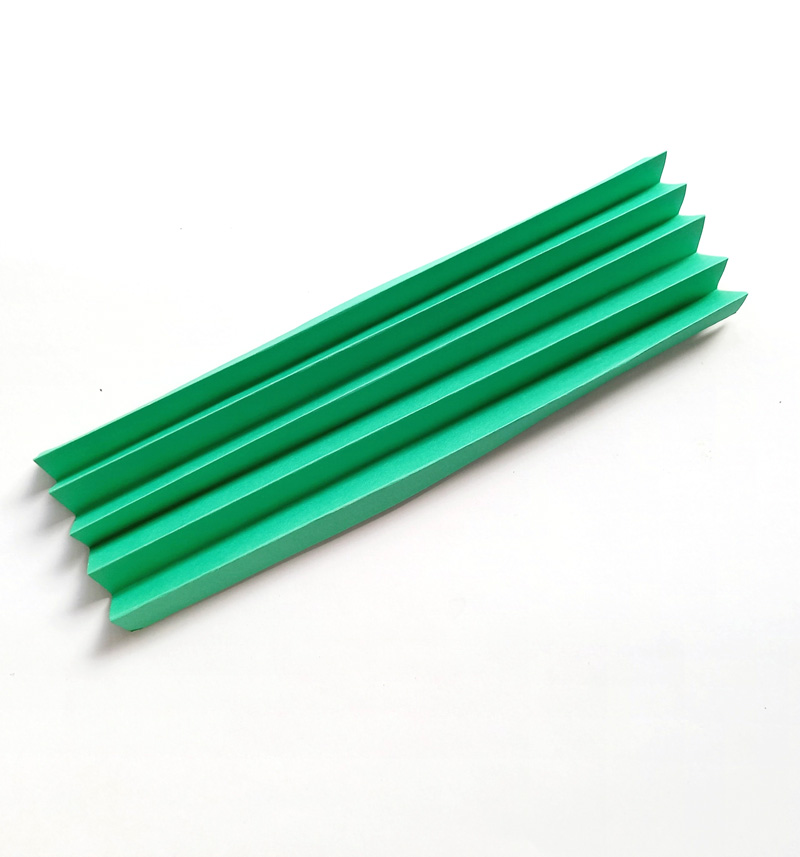 3. Fold the accordion folded paper in half.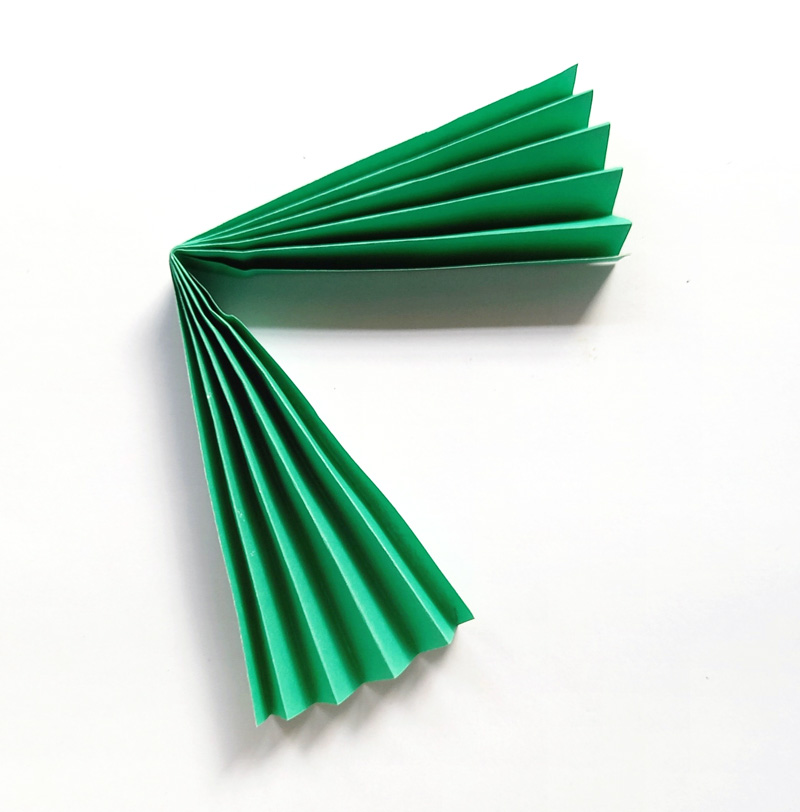 4. Use glue to secure the side that meets down the middle.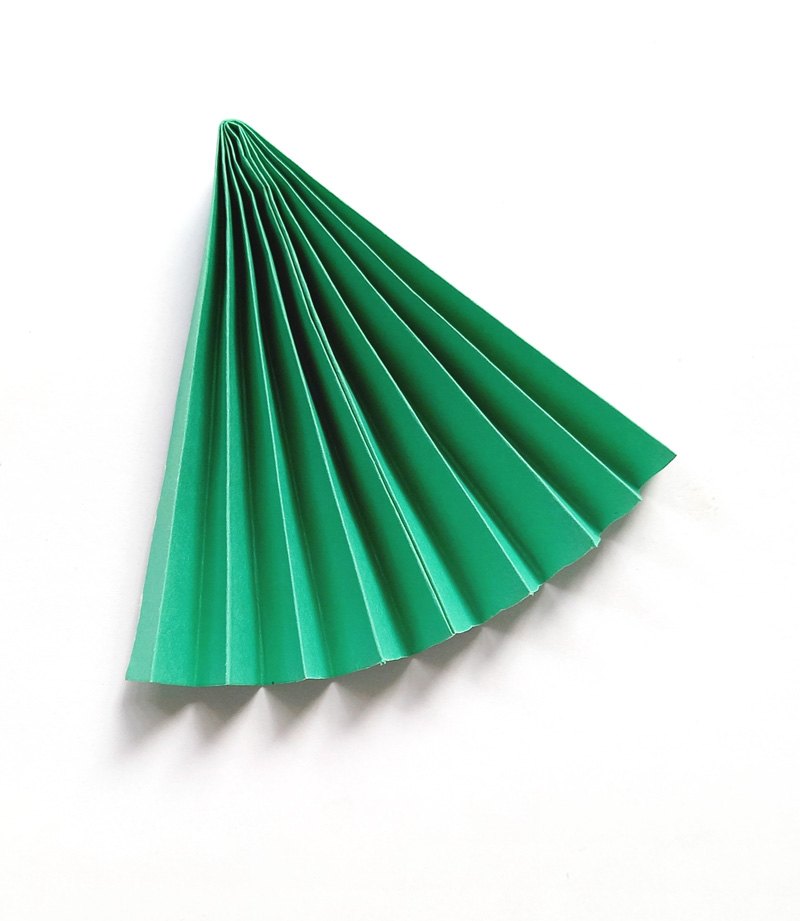 5. Cut some strips of black paper. These can have a slight curve if you want it to be more realistic, but don't need to. Glue the black paper strips on the Christmas tree in a zigzag shape. Trim the ends so that they fit the width of that spot on the tree.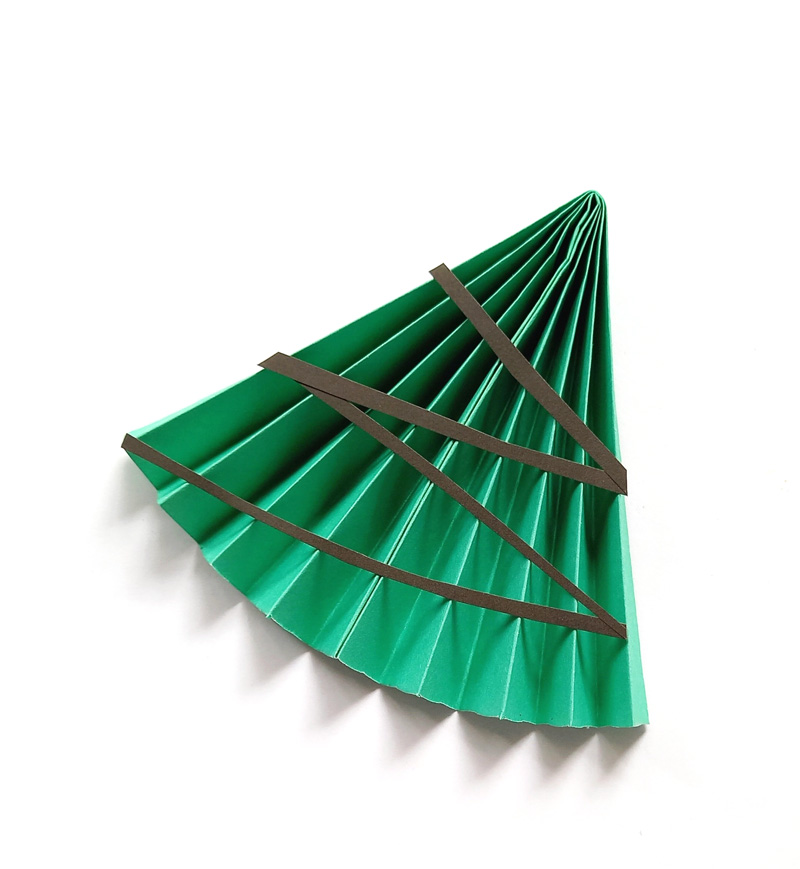 6. Cut (or punch) colorful ovals. Glue them onto the black strips to make lights.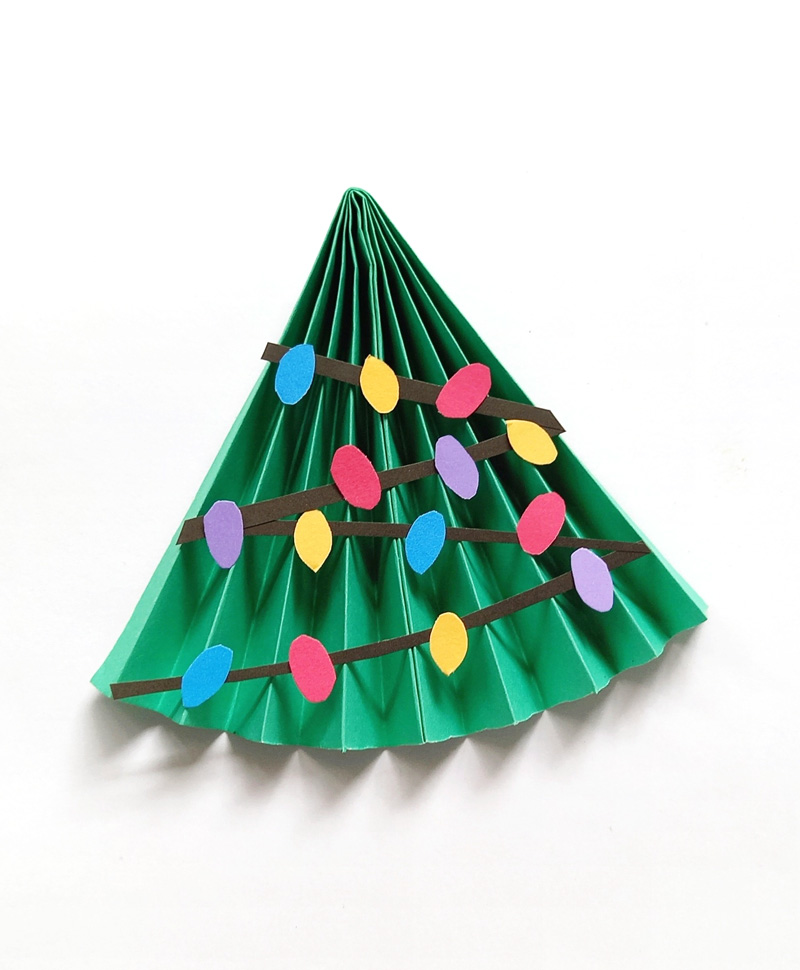 7. Cut or punch a star and glue it on top of the tree.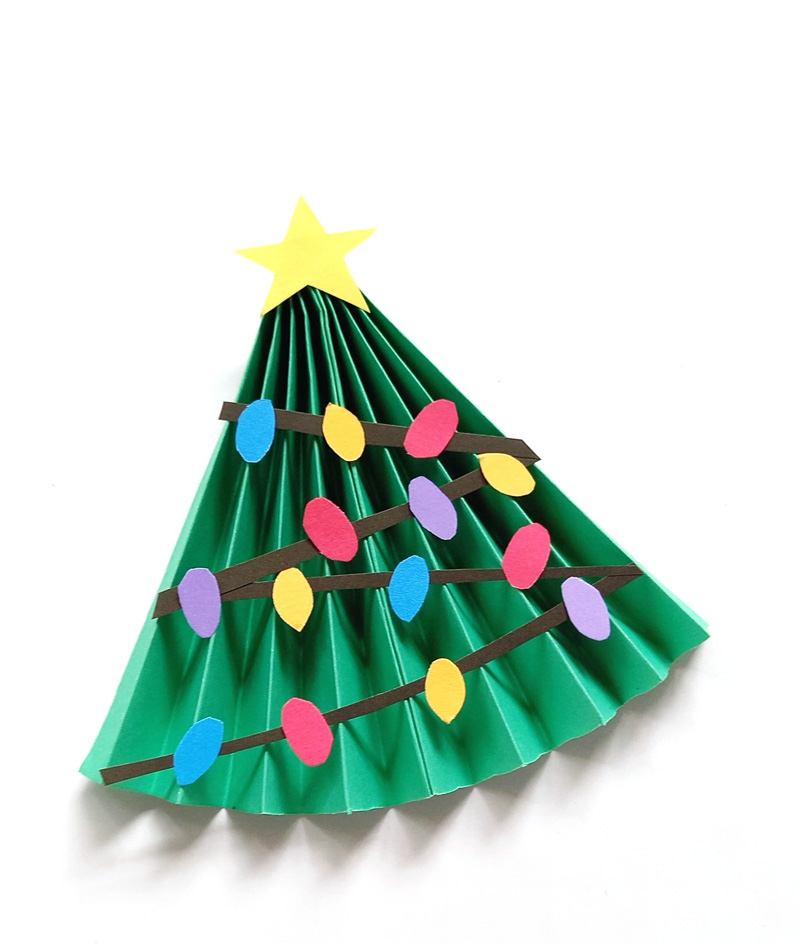 8. Finally, if you'd like to add a trunk, just glue it to the back bottom of the tree.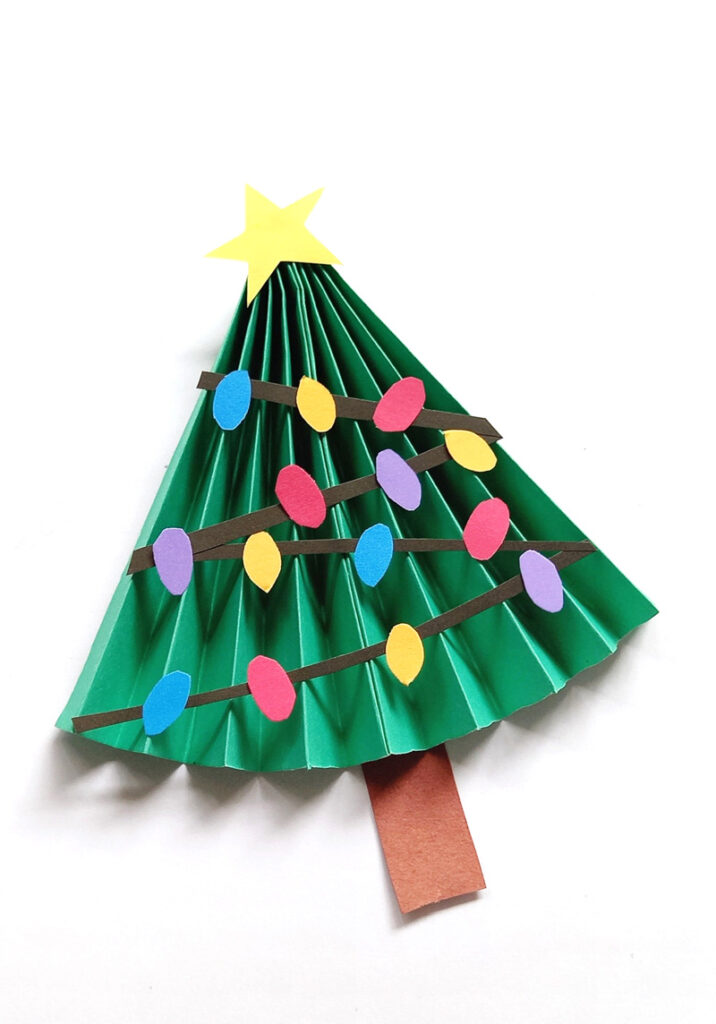 Your accordion folded paper Christmas tree craft is complete! How will you be making yours? Will you be switching it up at all? Comment below!