I'm thrilled to share with you some of our top picks for the best birthday gift for 8 year old boys. Find our favorite 7 year old boy birthday gifts here. This post contains affiliate links.
---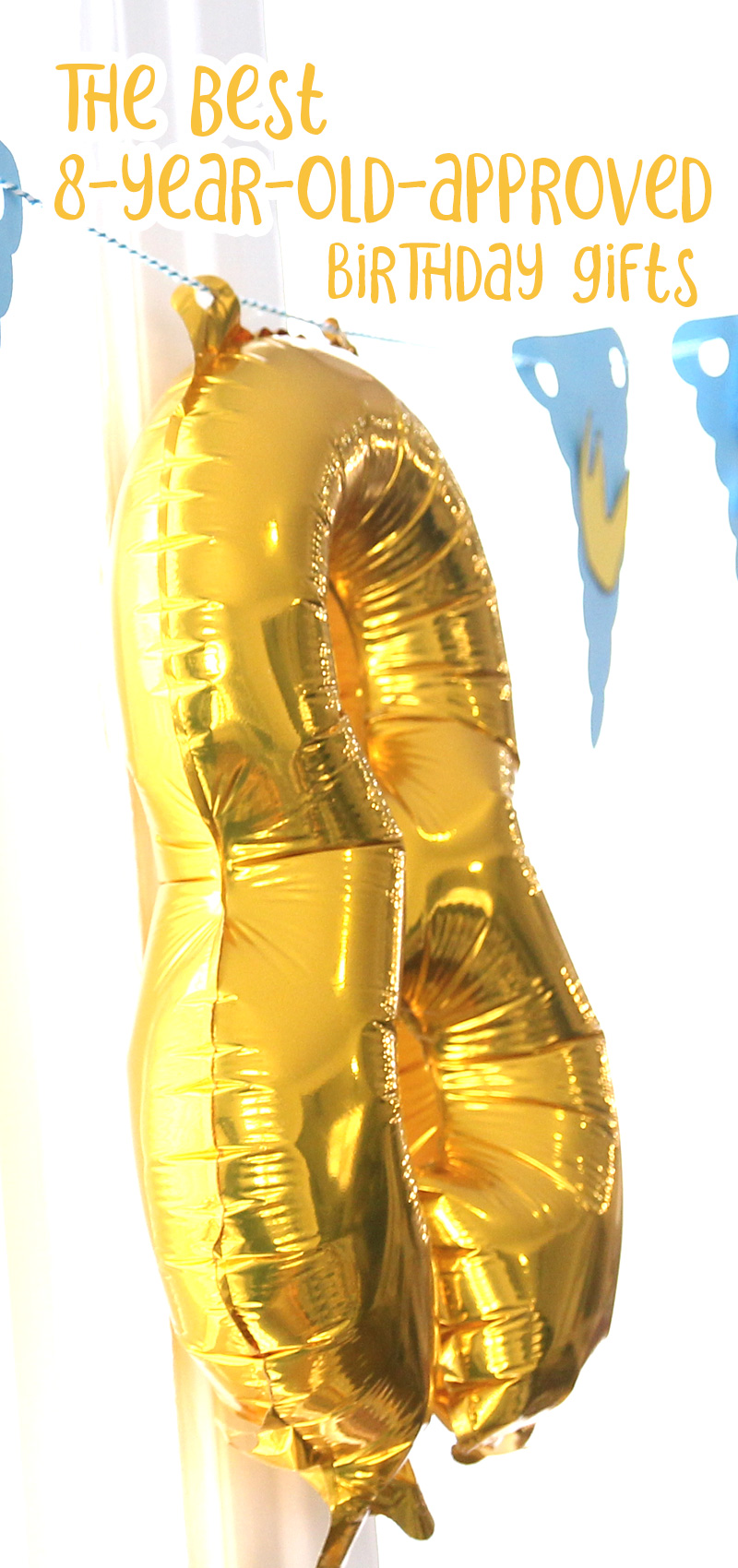 Kids sometimes start adopting that tweenage cynicism at age eight, and so that gift giving game needs to step up a few notches! While M is a very easygoing, happy child, his standards have definitely increased since last year.
Of course, all of these are fantastic for girls too, and not just for eight year olds. These picks are based on the things that interest my resident product tester. He's a smart boy who loves to tinker, creative but not artistic, and loves to read – especially comics.
So we don't have a sports gear section here (though that might fit for your eight year old) – but we have plenty of creating happening!
These are some of our all around top picks for the best birthday gift for an eight year old boy, divided into a few categories based on interest. Keep scrolling to read through them all, or click on the topic that is best for YOUR eight year old.
Our favorite picks for the best birthday gift for 8 year old boys
Best STEM Gift Ideas for 8 Year Old Boys
How incredible is it to make something work?! In my experience, eight year olds tend to be more inclined toward toys that do something, rather than those that require imagination (like I featured in my preschool age guides in the past). Sounds uneducational? Not if they're the ones making it work! Here are a few cool ideas:
Learn REAL Coding Language: Educational Insights Artie Max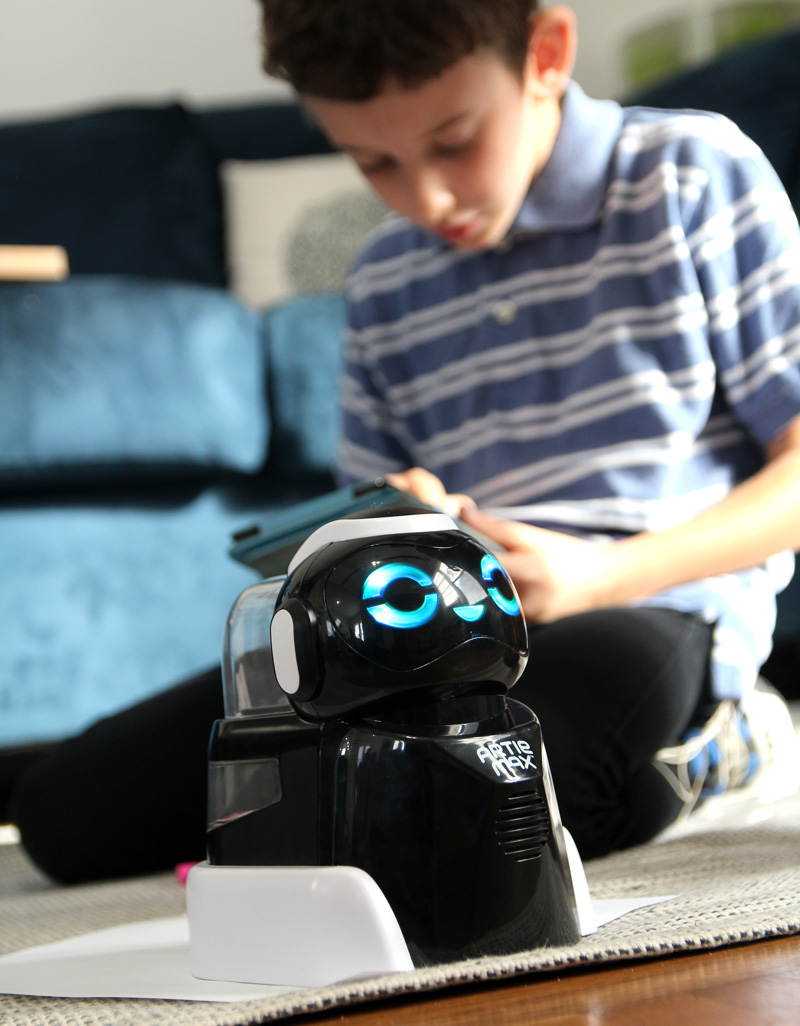 Don't just code a robot. Use actual coding language to code a robot that does something! Artie is an artist. If you're not the best artist, might as well have a robot friend that is one, right? But you gotta program it first.
While Artie isn't quite the next Picasso, it's fun for kids to see a robot produce results, with instant gratification. It features three levels – beginner, where kids can use the very basic UI designed for Artie, or use the device as a remote. Move onto Blockly and Snap! coding and then on to Javascript, Python, and C++ for real life skills. There's no app- just a dedicated webpage – and it connects via wifi.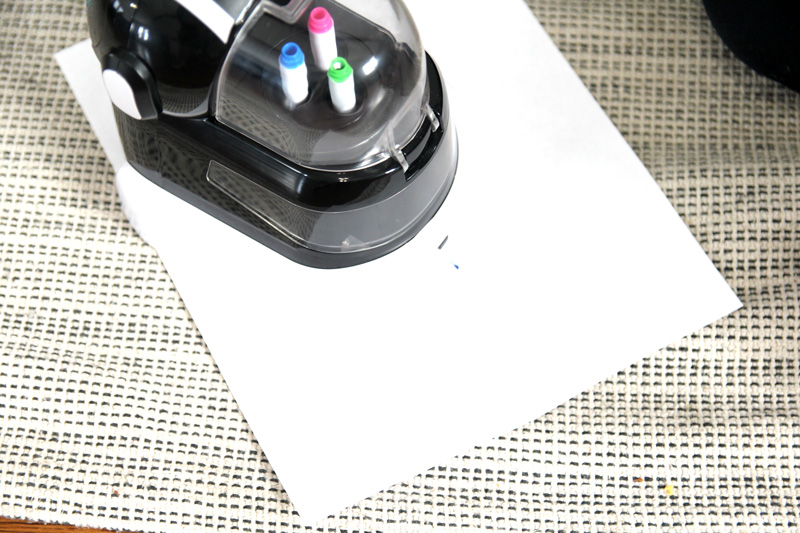 Artie Max was easy to set up right from the box. We love that it goes on to teach kids real coding language (and not just drag and drop coding), and it makes an overall fun toy, because hey, robots! Kids can use it right out of the box, but they can also teach it to do so much more.
Engineer from Scratch: smART STIX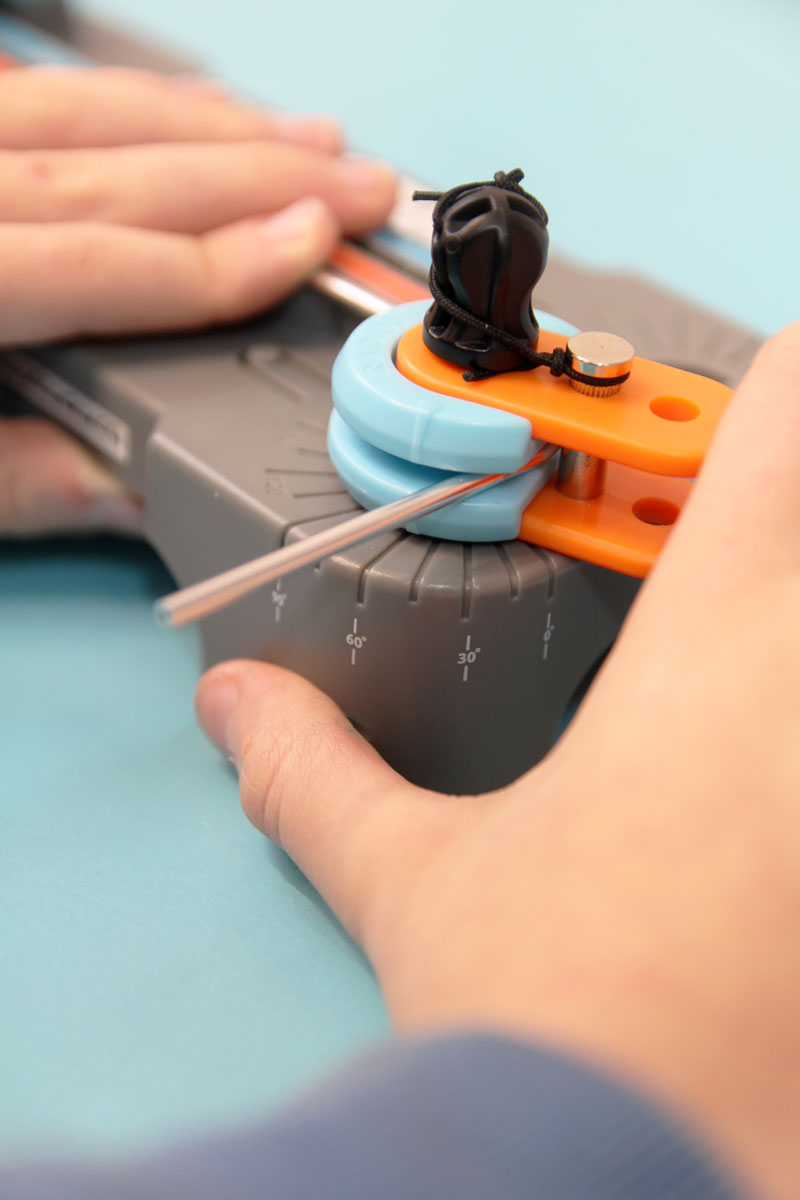 smART STIX are soo so cool! Start with aluminum rods of the same size. Cut them to size using the included workbench – with a safe, protected blade. Then bend them and create cool things! M is obsessed with these and loves to create loads of things. We used them to make DIY night lights but the kits include loads of projects too. You can go really big with this or keep it small!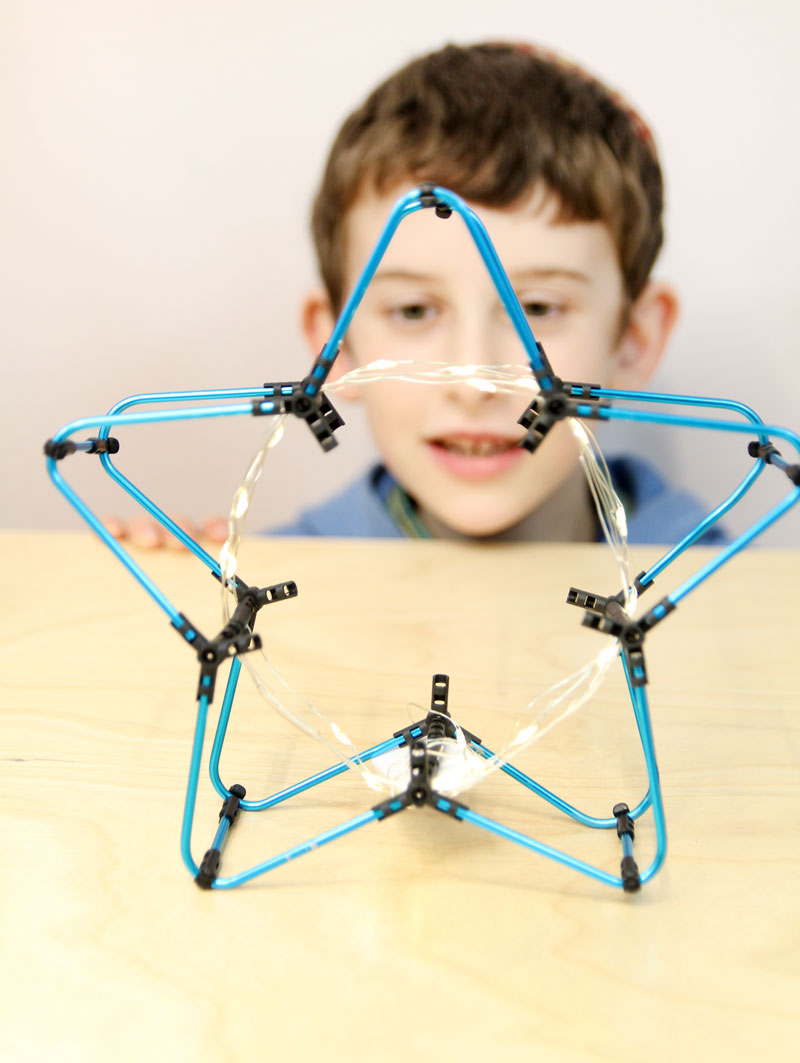 This truly innovative toy is highly entertaining and a top quality pick. It's a new hobby that has engaged M for many hours already and he keeps wanting to do more!
Use code MOMSANDCRAFTERS for $5 off!
Science Club at Home: Mel Science Physics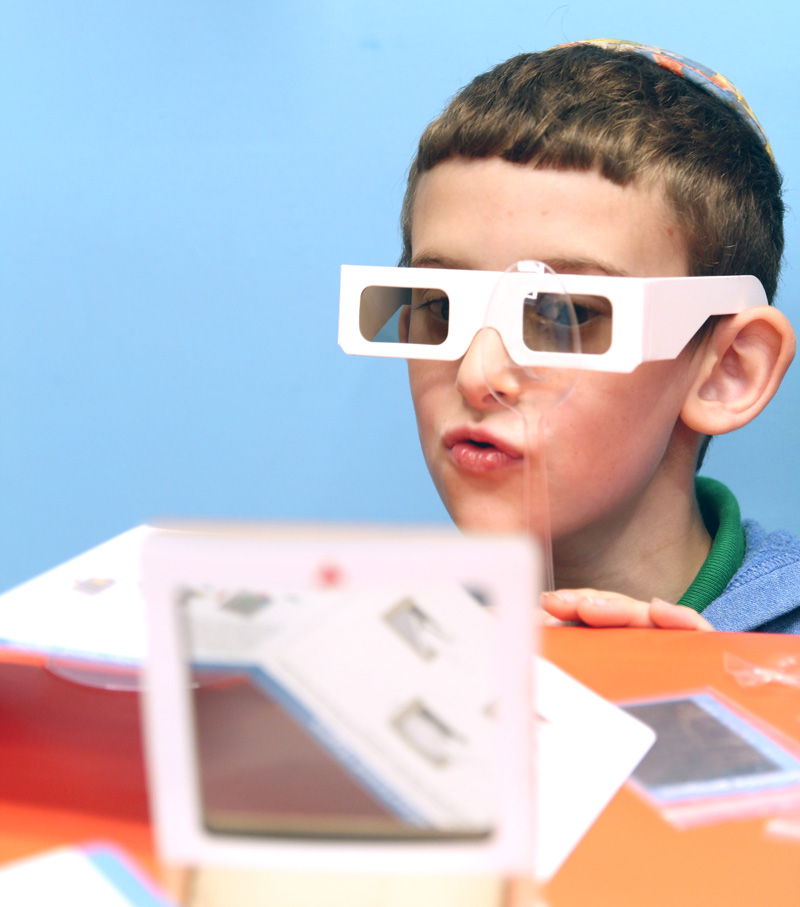 Mel Science is one of the most serious science subscriptions I've seen, but that doesn't make it any less fun! The Physics line is targeted toward ages 8 and over and teaches loads of physics concepts through actionable activities. The Polarized Light kit that we tried included three experiments – with everything down to the roll of tape included – and a bonus one.
I'll be honest – I'm not a science whiz – but Y is one, and he really enjoyed learning about Polarization, and how it can help protect him from the sun. His favorite experiment included creating a mosaic with layers of tape. They learn how overlapping the tape and changing the angle creates different colors (and of course, why this happens.)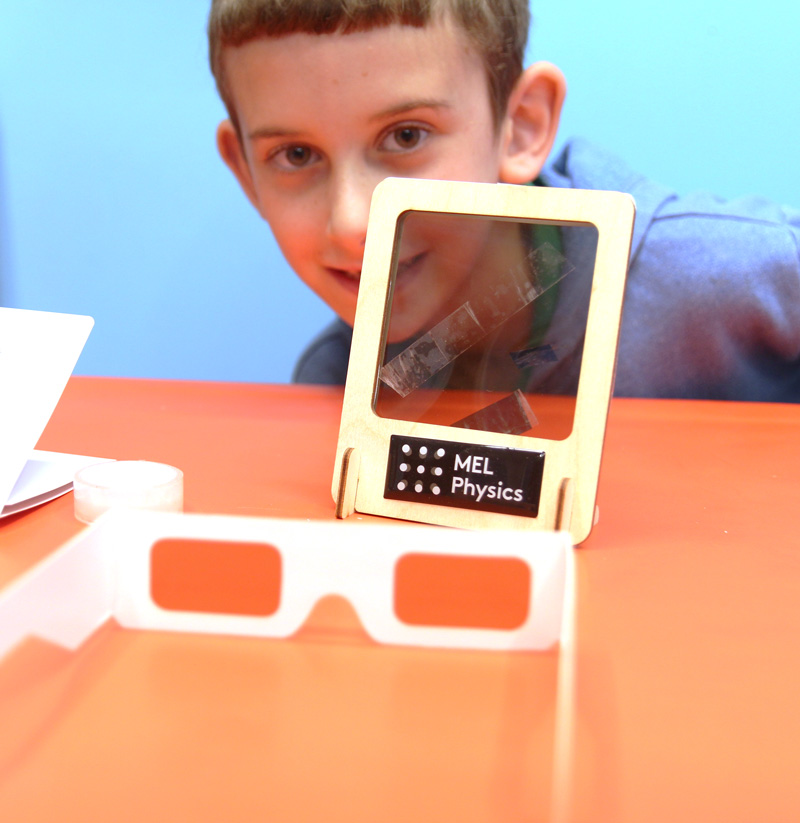 Subscriptions are really cool gifts, because they keep on coming! And something like this is like signing up for a science club, only you can do it at home, whenever is good for you.
For Real Life Electronics: Snap Circuits My Home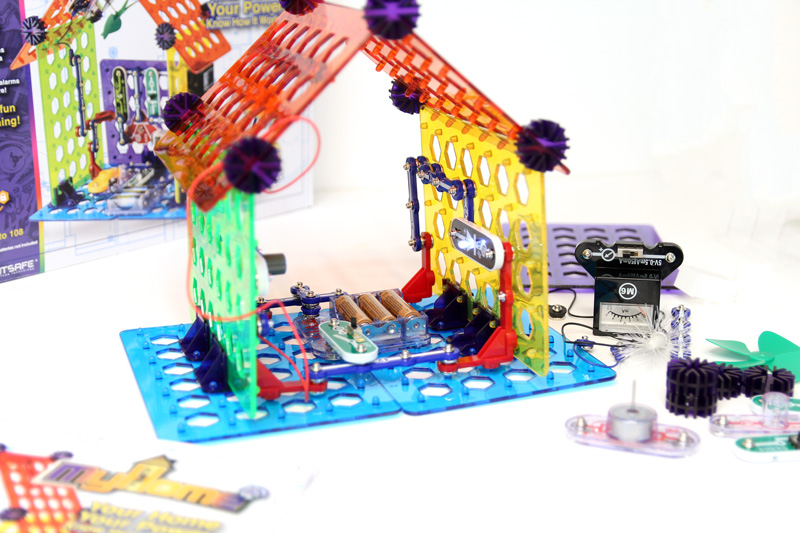 M got a Snap Circuits set for his seventh birthday and he is quite obsessed with it. Snap Circuits is a safe-for-kids circuit building toy. The pieces literally snap together to complete circuits, along with functional switches, speakers, lights, and more.
Snap Circuits gave these an even cooler application with My Home – a set dedicated to things going on in the house. Between doorbells, security systems (like the one we built), and even electricity meters, kids will really get how much is going on in their homes at any given time. I actually find this kit to be super cool for kids who aren't as STEM-inclined too, since they can really relate to it.
We built a sensor-activated home security system with lights and sounds. How cool? You don't have to build the whole frame for designs to work (it's easier if you don't) but I think it's much cooler that way.
For the kid who likes gross stuff: National Geographic Super Gross Science Lab
Here's another STEM toy that is actually great for the kid who doesn't necessarily run towards science stuff (but yes, also for the sciency kid). Got a kid that things everything is guts and boogers? Show them just how GROSS science can be!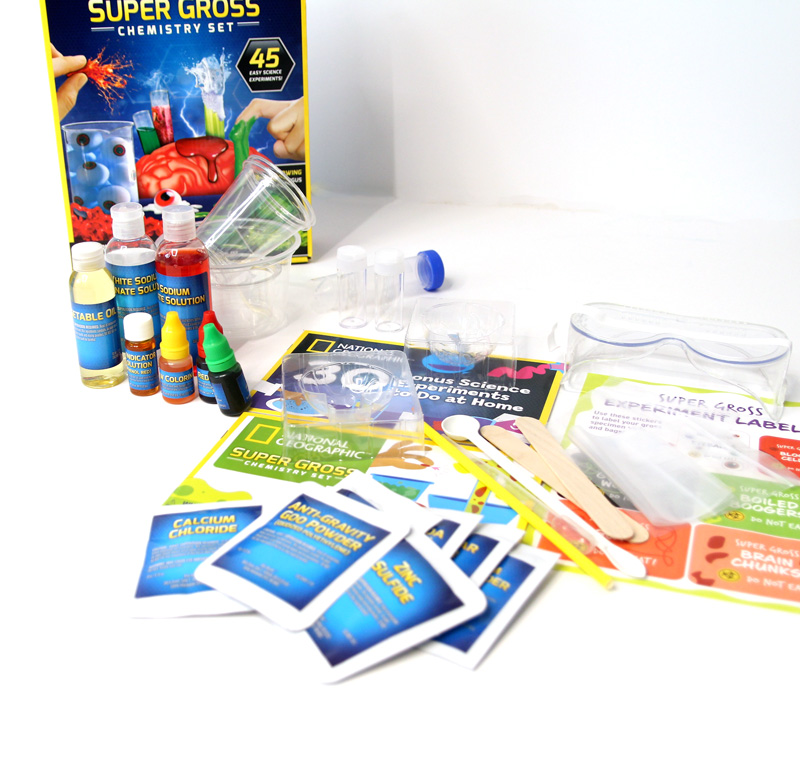 A little git of humor is the perfect way to reach eight year olds, and this kit also tricks them into doing something a bit more educational than video games! And the best part? It includes everything. Little labeled packages means that M can just pull out what he needs and do it all on his own.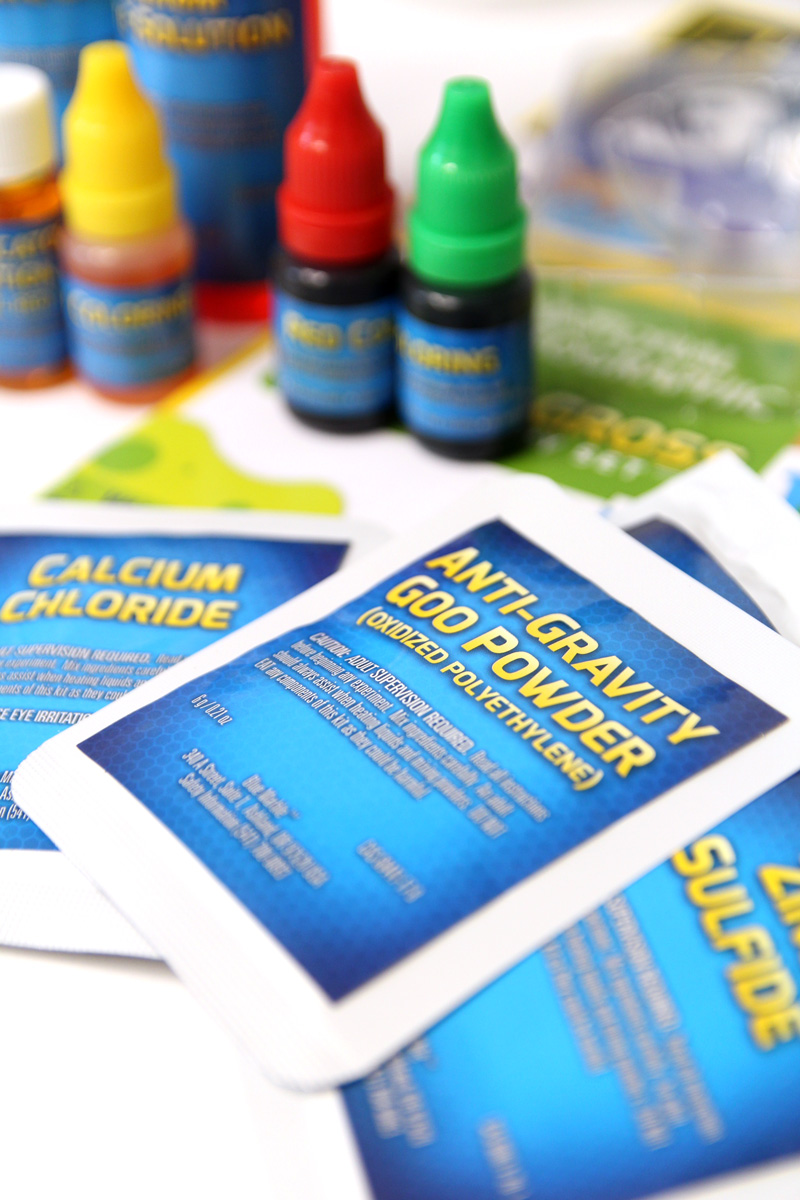 This is so important for me when gifting science sets. M loves doing experiments, but it can be hard to gather all the supplies, he messes up the kitchen, and we just don't bother half the time. For M, being able to do his thing independently is the difference between doing it or not doing it.
For the Rube Goldberg fan: Geomag Mechanics Gravity Loops & Turns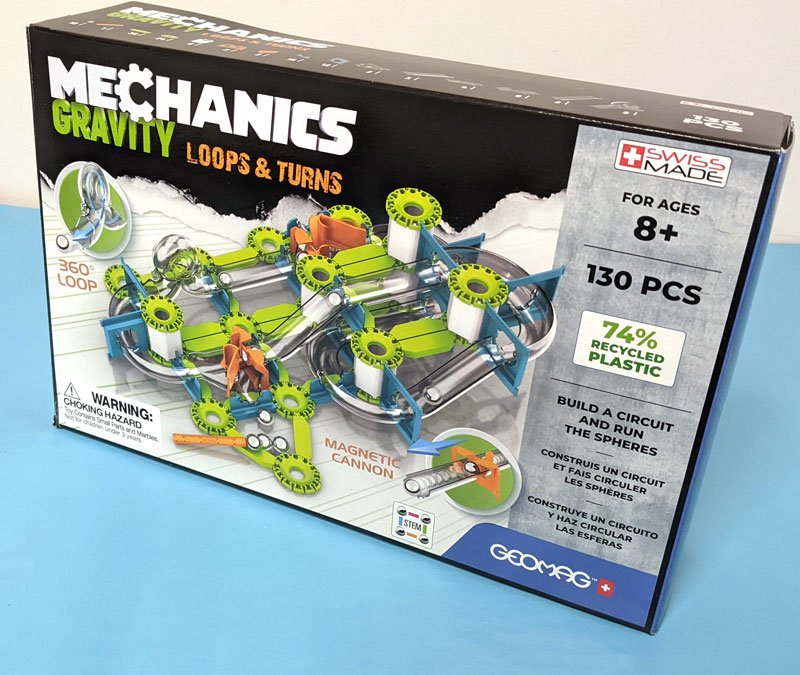 We're big fans of making things that actually work and Geomag's Mechanics line has never failed us (you can see another one we tried here.) The loops and turns kit is a new favorite. Just like the others, it features magnetic sticks with metal balls. The balls are not magnetic FYI so while they are still a choking hazard – keep away from babies and toddlers – they don't have the added danger of magnets.
The other parts interlock and hold the metal balls to complete the system. Once you get the hang of how the basic parts work, you can really do so much with the basic structure of the pieces.
The individual kits build a specific "machine". This one focuses on defying the gravity of loops using momentum. The kids get such a kick out of seeing the final build in action and play it again and again before deconstructing and making their own thing.
Now that we have a few kits, we're going to try mixing and matching too!
You can see it in action in this video:
Favorite Books for 8 Year Old Boys
Eight is a perfect age to encourage fluency in reading, which can help with spelling and vocabulary – but which books will actually captivate your eight year old? The answer is: comic books! Okay, every eight year old is different, but as a wise third grade teacher told us "give them to read what they'll actually read."
So yes, these are what my son reads. But you choose what interests yours, what he'll read. Here are some of our book picks for the best birthday gift for an 8 year old boy.
For a wholesome bit of humor: Dog man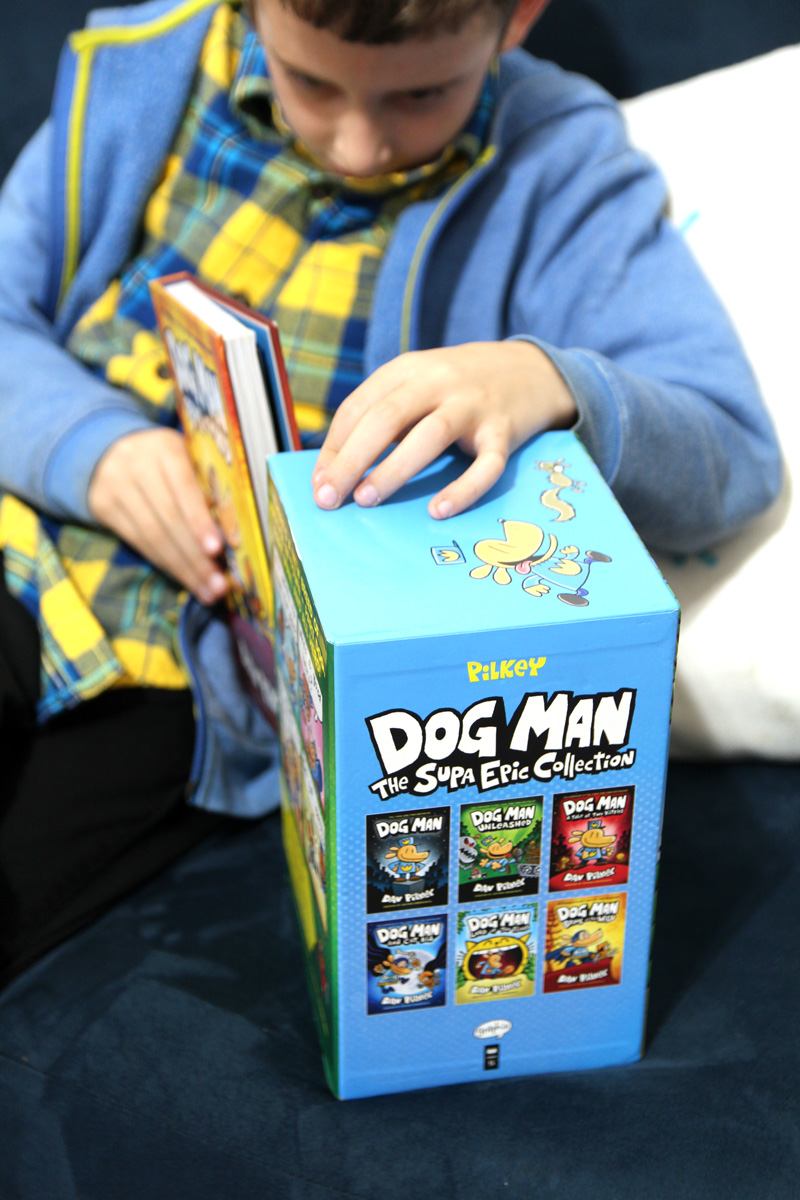 This comic series is a quite obnoxious one by the author of Captain Underpants. Cop and dog are in an explosive accident, cop's body survives, along with dog's head. So what happens? The brilliant medical team sews them together and you have dog man!
Full of rude humor and everything else a little boy (who thinks he's big) loves, you might not have chosen this yourself. But like I said, give them to read what they'll actually read! M has read this over and over and over again. And just like almost every book, we have a talk about what's okay and what's not, and how sometimes the author will exaggerate to make the story interesting, even if it's not okay in real life. (Think: Hardy Boys going into dangerous situations without parents' knowledge).
So if you want the book that the kids are reading, the ones they'll read again and again? Dog Man FTW!
M loves it so much, we even made his eighth birthday party Dog Man themed!
Learn a thing or two: The Secret Life of Bees
This Quarto Club STEAM pick is all about bees – and it's not just fact, it's fiction too! Complete with gorgeous illustrations, first person bees narrating, loads of science lessons, poems, activities, and even some folklore, this book makes learning about bees interesting.
We found it to be a great way to make those sometimes irritating creatures a bit more sympathetic to my children.
It's also not a one-and-done book – there are loads of pages to explore, and in doable bite-sized tidbits that the boys keep coming back to!
For a bit of Nostalgia: Calvin & Hobbes books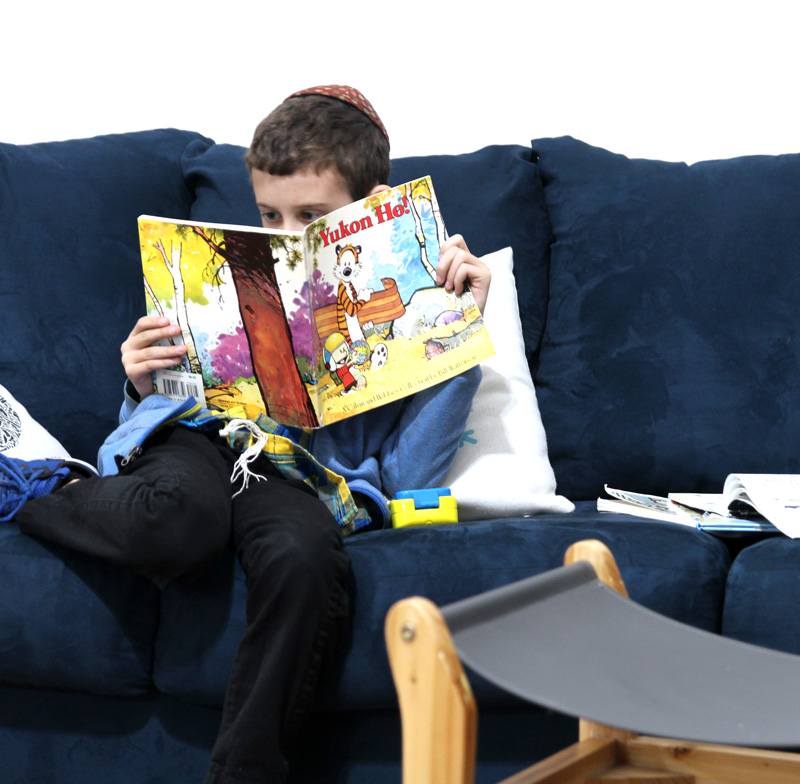 Here's a little throwback. Everyone's favorite troublemaker Calvin, along with his (totally not imaginary friend) Hobbes will crack up your eight year old. Just make sure to remind him that he had better not lock the babysitter outdoors.
We have been adding these to our bookshelf one at a time, but you can also choose a boxed set for a beautiful gift. Just make sure this lucky eight year old boy knows that birthday gifts are made for sharing (even with the grown-ups!)
For the real reader: Harry Potter and the Sorcerer's Stone (Book 1)
I confess: I've never read Harry Potter. Whaaatt?! Okay, I started and put it down.
But the first book is the perfect level for your eight year old (as well as mine) so we did pick this up for him. I confess that we haven't even gotten it yet, but I figured that it's a classic, you might not realize it's cool for eight year olds, so I had to share that gift idea here…
Top Activity Kits for 8 Year Old Boys
One challenge with eight year old boys is that you can no longer plop them in front of a bin full of sand and toys and call it a day. And while we absolutely love our STEM kits and toys (and can never have enough of them), there's sometimes the need for a good old hands-on activity, minus any learning. So for those of you who have a kid who might not be as cool with STEM kits, these are more about being fun than educational.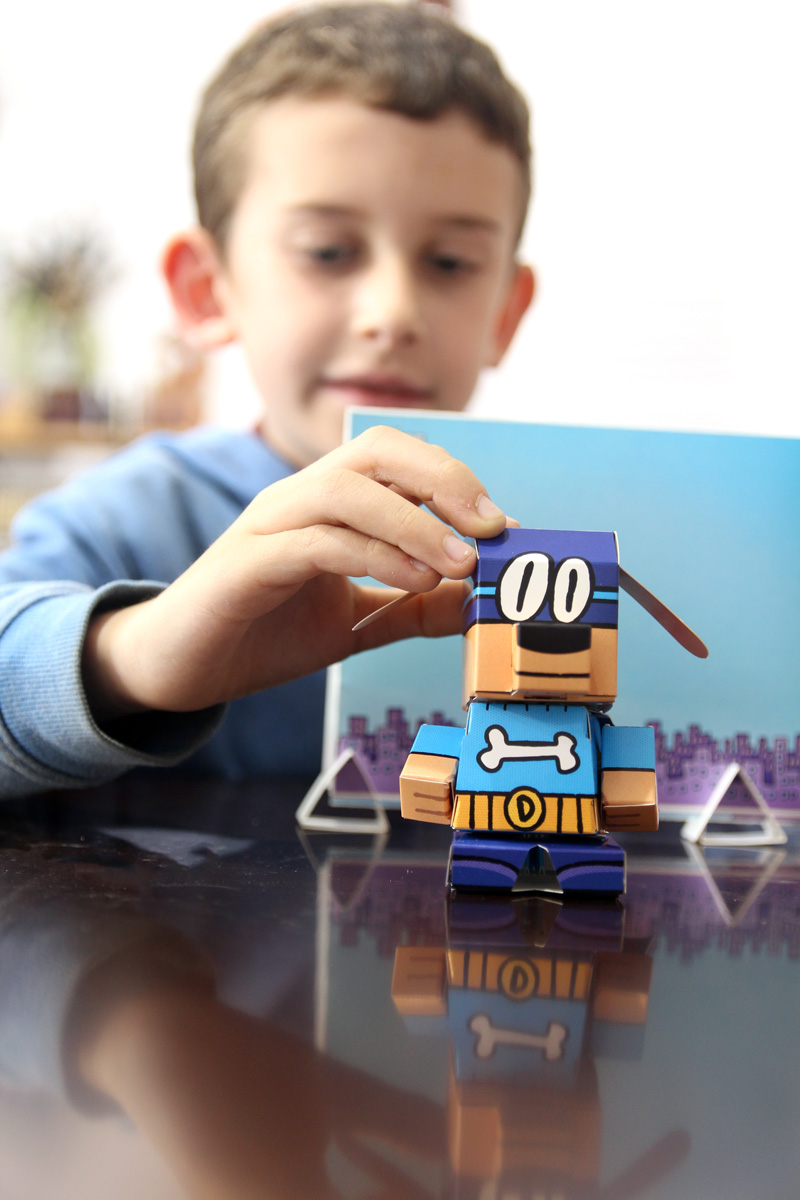 Forget handing your 8 year old action figures. Let them build 'em themselves with this origami-3D puzzle hybrid that turns into a fun toy! The assembled cubles actually have moving parts! It's a "neat" project with no glue or scissors required. And while it's totally has STEAM elements, it's really more about the fun than anything else.
Pop out the pieces, fold them, and assemble to make your figure. The joints use an accordion folded key and can then actually move. M thought that was cool – "Ma, it's literally a key!" You can get these in full color OR color-in. I recommend the color-in for the more creative, and the full color for kids who don't enjoy coloring and will simply enjoy the assembly and the finished project. M prefers it in full color.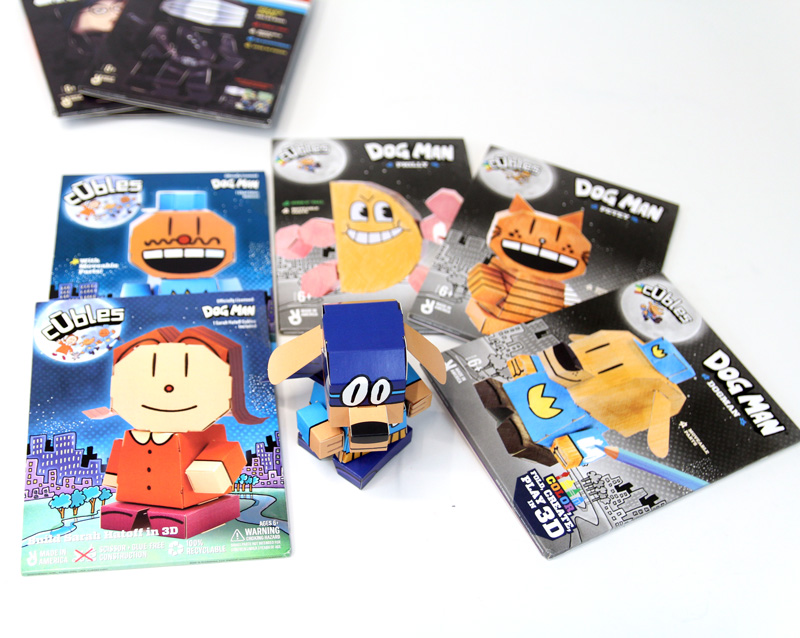 I discovered when making M a "Dog Man" themed birthday party, that there aren't so many licensed products. However, quality is more important than quantity, and these Dog Man Cubles are a win!
Not a Dog Man person? There are loads of other options. And Cubles now makes a G.I. Joe version too!
Orbeez Challenge are the perfect "grown up sensory bin". Eight year olds – okay, even adults – still love the sensory experiences that Orbeez bring, and as we grow older, we only need that stress relief more!
Orbeez Challenge is a full experimentation station that gives kids the tools and platform that are helpful to do the kinds of things you see in those viral "oddly satisfying" videos. Each tool is designed specifically to help kids get the most out of Orbeez, and has multiple applications – you can scoop, roll, pour, explode and enjoy the way they bounce. M's favorite is that he can now do what I never let him do with them: he can dice and slush them!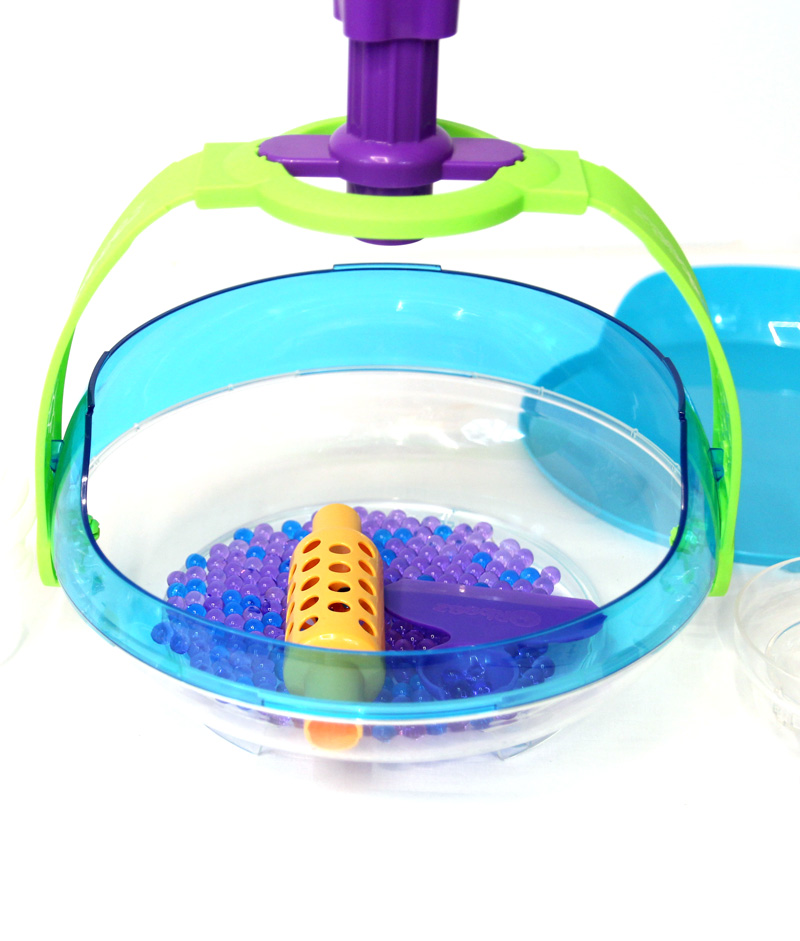 It comes with 500 grown Orbeez, and 1500 seeds, so you can use it right out of the box. It's self-contained for storage, which makes me like it a LOT. I find this to be a great after homework calm down activity.
Coolest Games for 8 Year Olds
Eight year olds can finally play many classic games, making it one of the best birthday gifts for 8 year old boys! And not only is it fantastic screen-free entertainment, but they can actually play games that adults enjoy too!
Here are a few fresh picks (besides for the classics.)
Exploding Kittens is a new classic, but Exploding Minions is perfect for your eight year old! This spinoff game (it's NOT an expansion pack and is not compatible with Exploding Kittens). It has new card types and other features not included in the original.
Why the Minions version? Well, besides for the new play features, Minions are just hilarious? It just adds a fun twist. But Exploding Kittens does make a great gift too…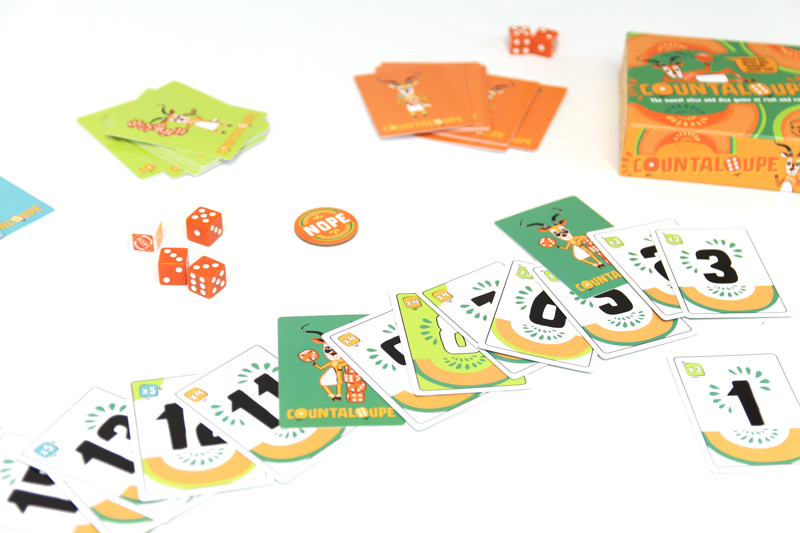 This card game has a math element, and a risk-taking element, both of which are fantastic for this age group! It's a "discard all" type card game, with some choices to make and lots of family fun. From the Makers of Bananagrams.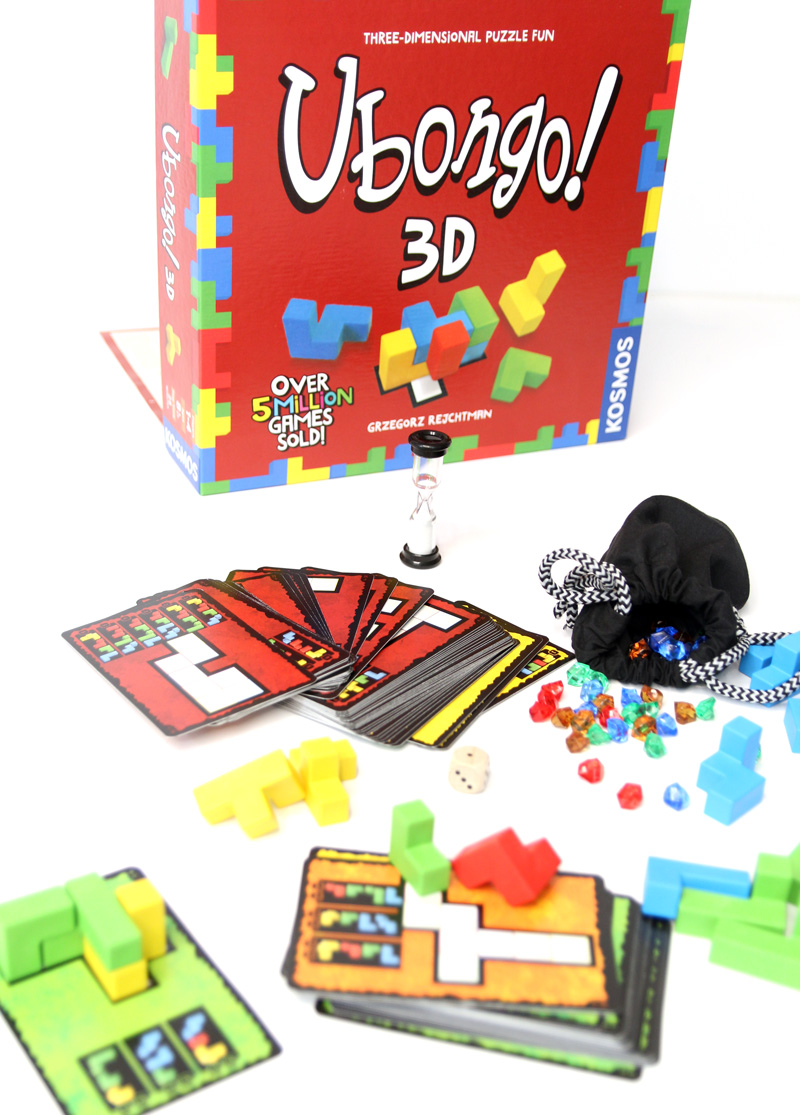 I've shared about Ubongo before, and this 3D version just takes it to the next level. You need to use allotted pieces to fill the space on your card – no more and no less. There are different levels, time challenges, and 3D reward "diamonds. We actually also enjoy this as a single-player puzzle. It's very challenging for an eight year old, and perfect for the Mr. Smarty Pants who's totally up for the challenge.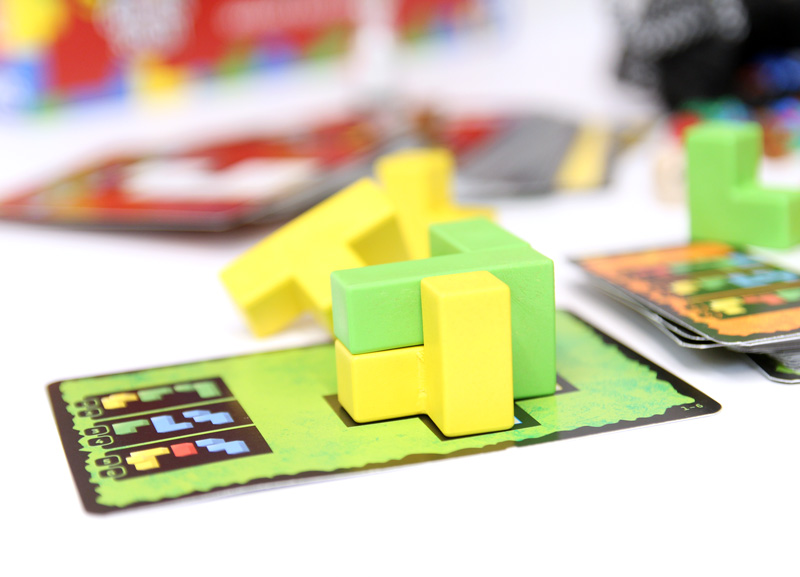 It has an incredible amount of challenges, so you are unlikely to have a scenario where the game owner has already played them all and will definitely win. And the pieces are made out of high quality wood, making this a hopefully forever game for the home!
Beat That! The Bonkers Battle of Wacky Challenges
M is quite obsessed with Beat That! and is always looking for people to play with! Marketed for ages 9+, this game is totally family friendly and lots of fun for everyone.
You have different challenges and the things you need to complete them (cups, ping-pong type balls, chopsticks, and more). It's the kind of game that gets everyone laughing and teasing, making it a great family get-together game. You don't realize how hard it is to transfer dice with a chopstick until you try!
What is your best birthday gift for eight year old boys? Comment below!
More cool gift ideas by age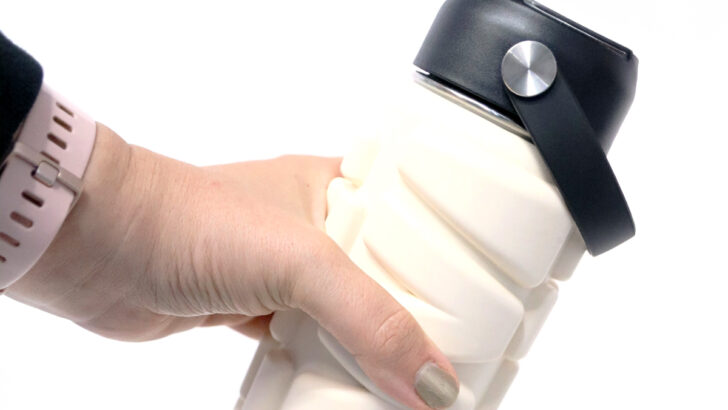 Looking for the perfect gifts for new parents? These ideas spoil mom and dad! You can also check out my favorite luxury baby gear and …