Which mom wouldn't be delighted to receive a fun kid-made mother's day card? These eight clever crafts range from punny, to beautiful, with clever use of materials and techniques. I know you'll love them!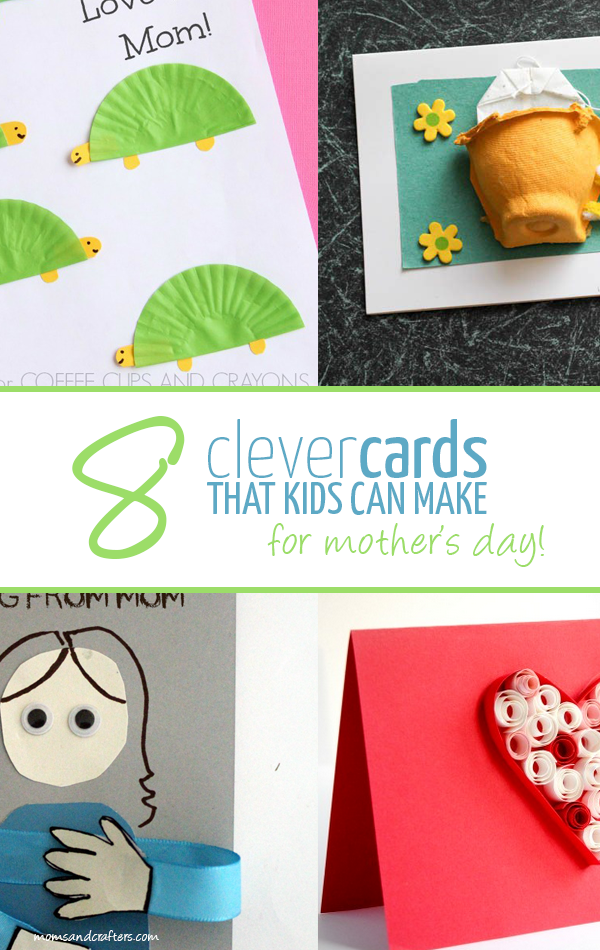 To be honest, not all of these were designed for Mother's Day. But all are totally appropriate and perfect for mom.
Clever Mother's Day Cards Crafts:
Click on the link or the image to be taken to the tutorial. If you love it, comment on the tutorial post to let the writer know!
1. Turtle Themed Mother's Day Cards by Sugar Aunts for Coffee Cups and Crayons
Ouch! I love a punny card that's also gorgeous, as this one is.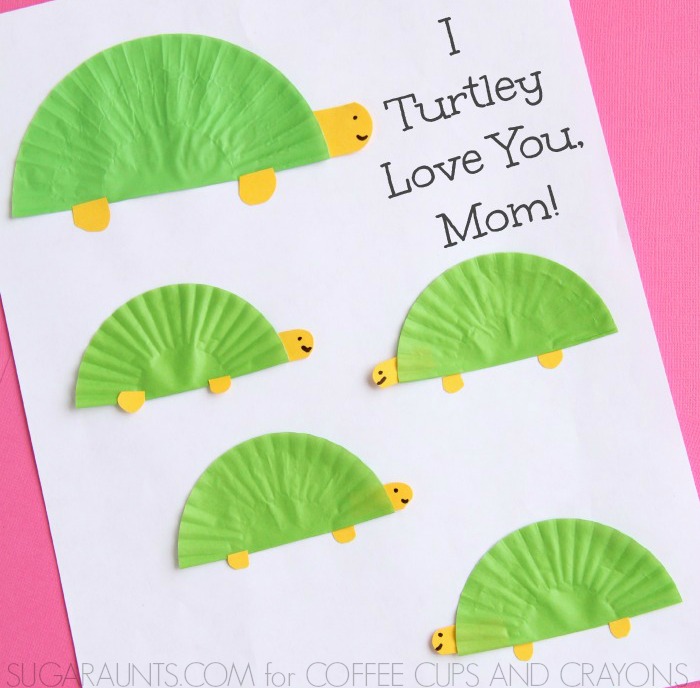 2. "Showering you with love" Mother's Day Card from I Heart Crafty Things
Oh, this is so sweet! And so simple to make too.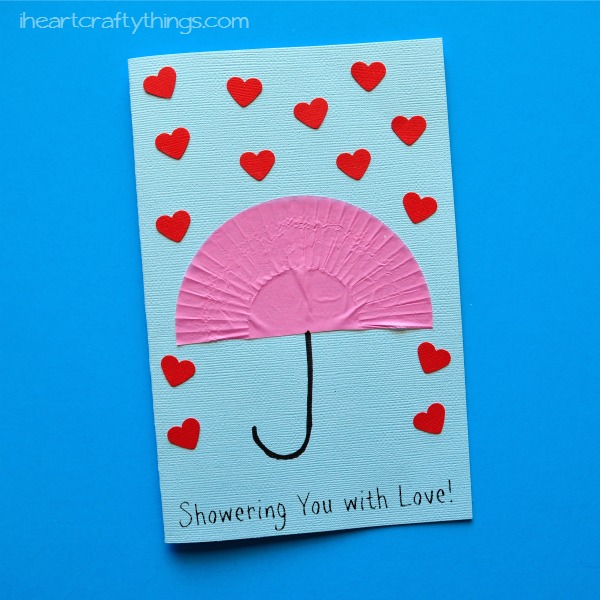 3. Huggy Mother's Day Card from Moms & Crafters
Because which mom doesn't love a big bear hug?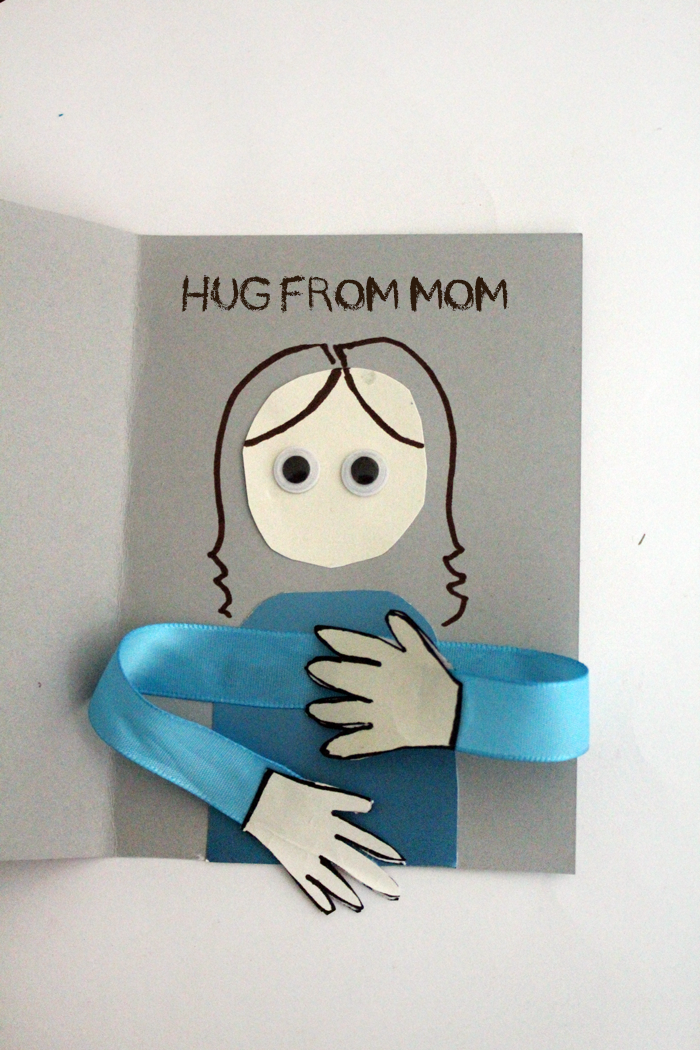 4. Whaley Love Mother's Day Card from Crafty Morning
Another pun-intended card that mom will whaley love.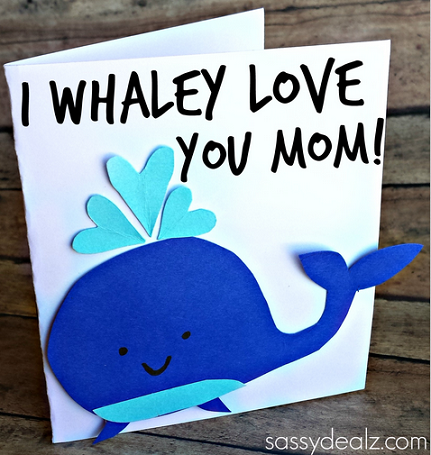 5. Tea Cup Cards from In The Playroom
Got a tea loving mom? This one is perfect!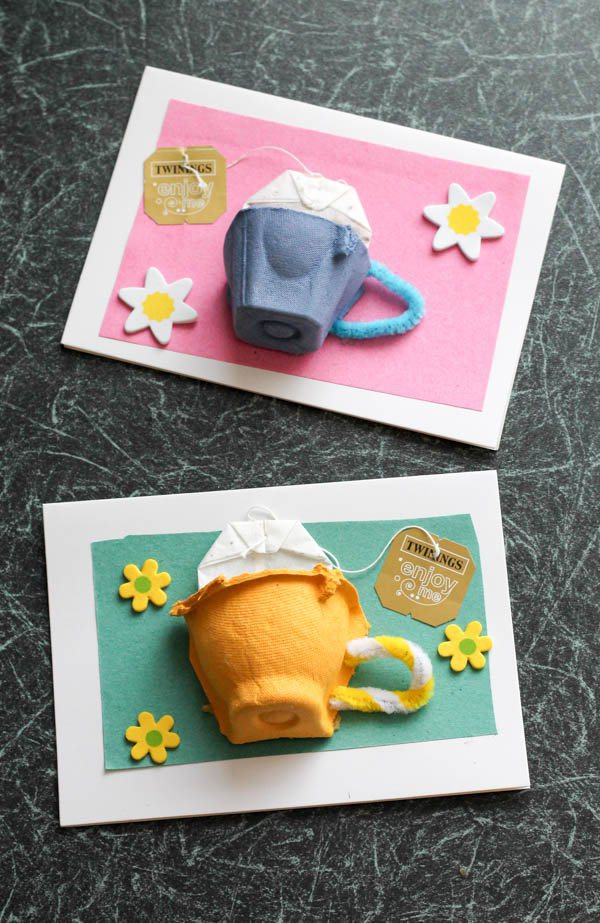 6. Paper Quilling Heart Card by Artchoo for Red Ted Art
Okay, it was originally designed for Valentine's Day. But it's too clever not to put in, especially since it teaches a new crafting technique. Just make it in less "red" colors (try blues, purples, greens) to turn it into a perfect card for mom!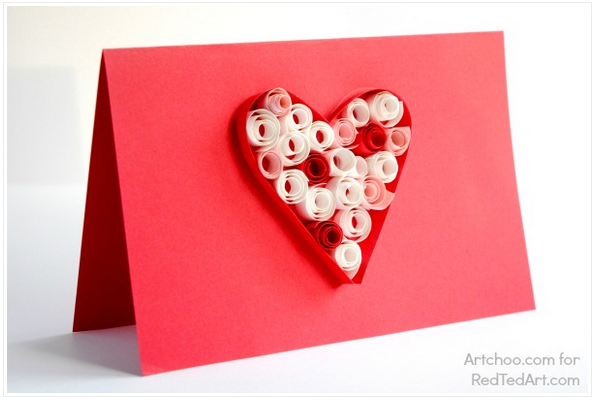 7. Flower cards for Mother's day from Hands On As We Grow
The 3D card is perfect for making with little ones and the finished result is beautiful! This is one mom will put on the fridge for sure.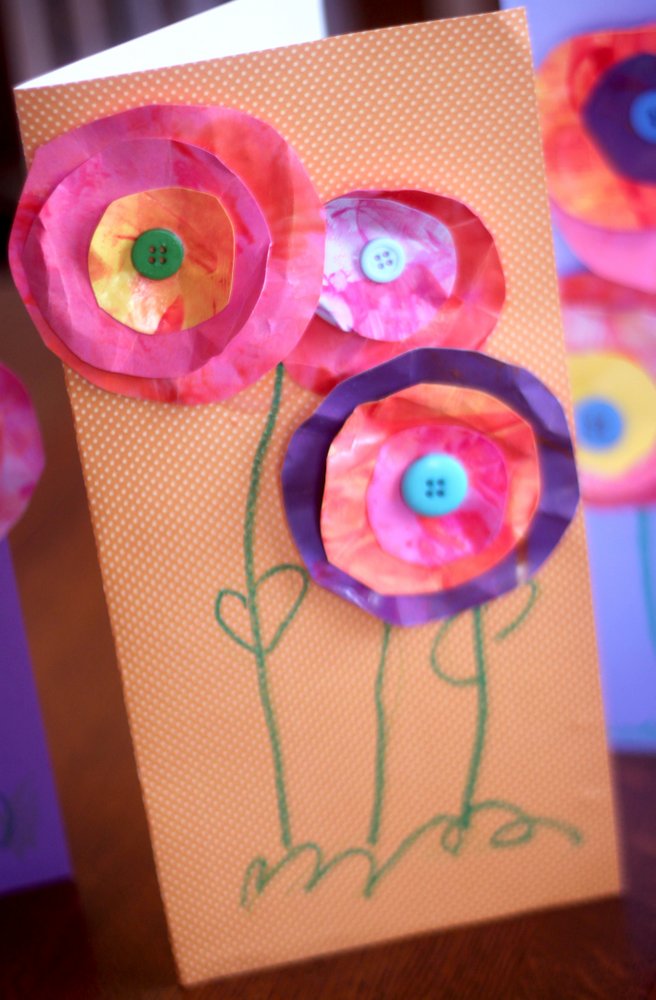 8. Simple Mother's Day Card from Powerful Mothering
Get a little messy with this clever tutorial. The result is a fun, bright "What? You made this?" kind of card…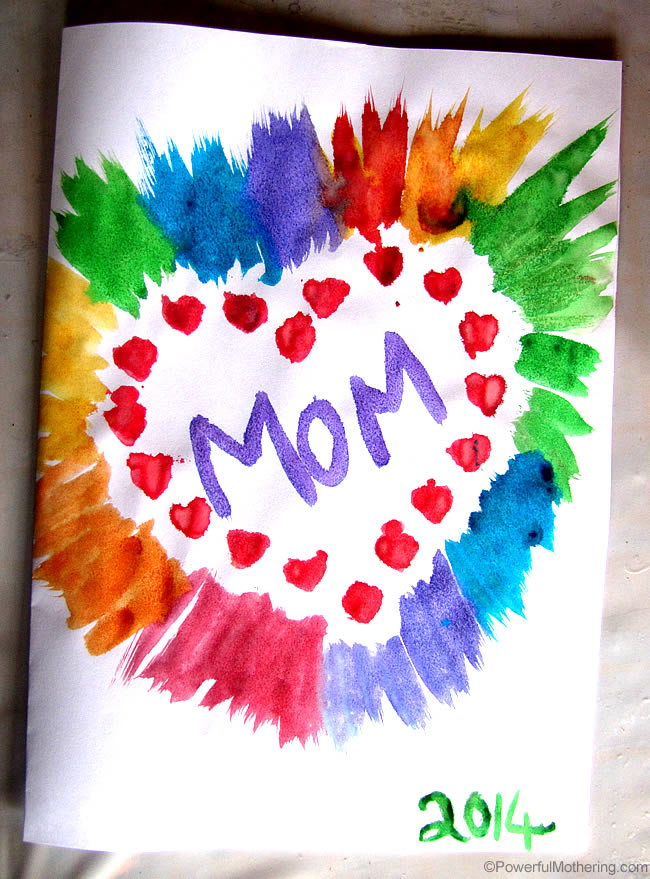 Heres a bonus one I found after I put this together:
An adorable Mother's Day Card from JDaniel4's Mom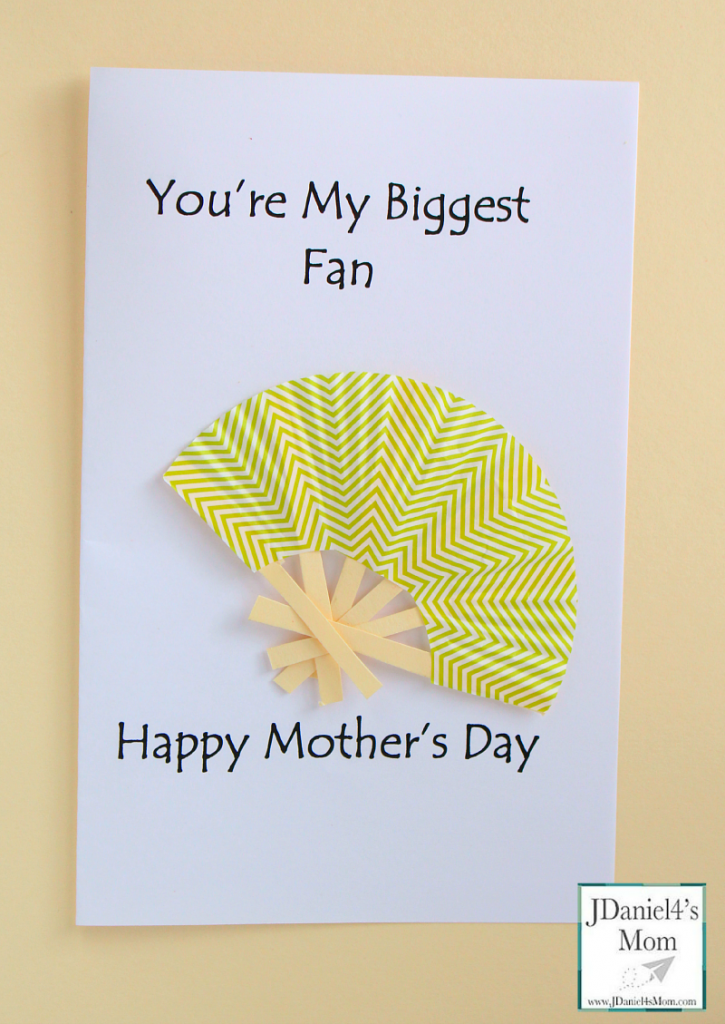 Don't you just love these? I think my favorite is the teacup from In The Playroom. Especially since Twinings has always been my favorite tea. I'd love to hear if you make one of these!