This yummy rainbow avocado salad recipe combines some of my favorite ingredients in an aesthetic and healthy blend!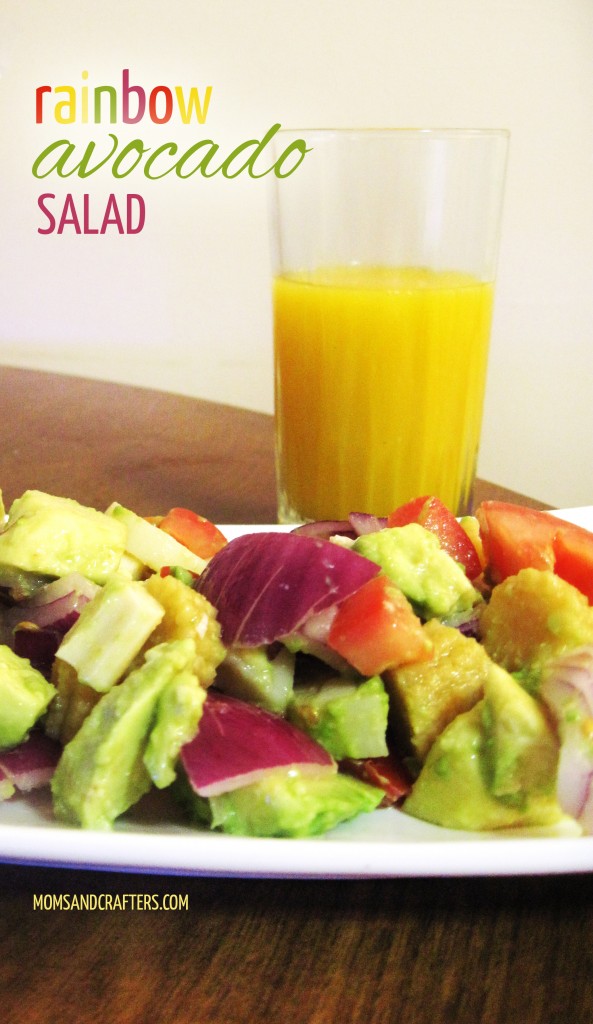 Yup, aesthetics do influence our taste buds. That means, when your food looks yummier, it makes you think it tastes that way too!
Sometimes an old recipe needs to be re-vamped. It gets tiring and needs a simple update. I decided to update an old avocado salad I used to make all the time by making it prettier, lighter, and cheaper… It's a win-win!
This recipe is loved by the whole family. My little baby loves it so much – he wouldn't let me finish making it – he kept trying to grab the bowl!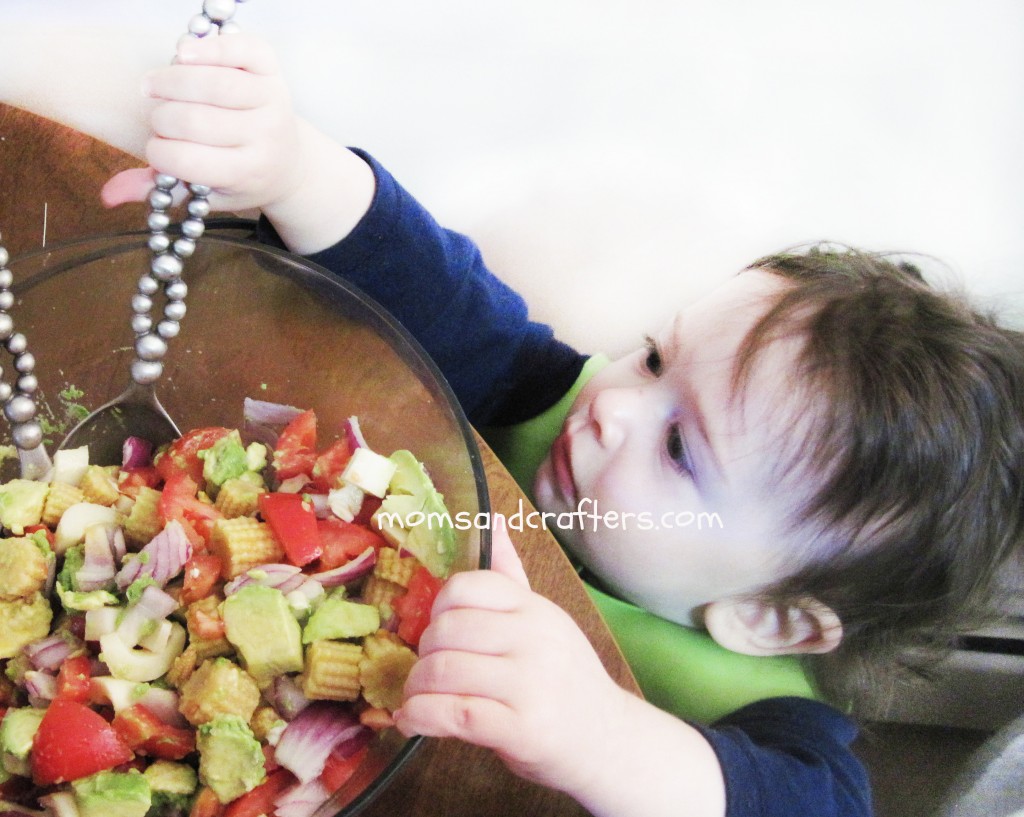 Avocado Salad Recipe Ingredients:
2 avocados
1 medium red onion
1 can hearts of palm (whole or cut)
1 can baby corn
1 large tomato
1 T extra virgin olive oil
1 t lemon juice
Salt
Onion powder
Garlic Powder
Glass of orange juice (optional)
Instructions:
Cut avocados, onion, hearts of palm (if whole), baby corn, and tomato into a salad bowl. Sprinkle with olive oil and lemon juice. Add garlic powder and onion powder generously, and salt to taste. It's that easy!
Tips:
This salad lasts very well for a few days. It is a perfect fix for when you will have guests, and you don't want to prepare dishes at the last minute, as it can be made the night before.
If you are serving this to a toddler, such as I do, make sure that the foods are not a choking hazard. I chop the onion small for my Shmunchkin, and pick most of it out. I also cut the baby corn lengthwise before serving it to him.
Add more avocado to make it heavier and creamier. Take some away for a lighter dish.
The presence of avocado in the salad eliminates the need for a heavy dressing. I add a bit of olive oil and lemon juice – the oil for flavor, and the lemon juice primarily to help keep the avocado fresh if we don't finish it immediately, or when making it ahead.
Enjoy and Bon Appetit!