Yup, that time of year is fast approaching! I decided to gather some of my favorite Hanukkah crafts and activities for young and old to share with you!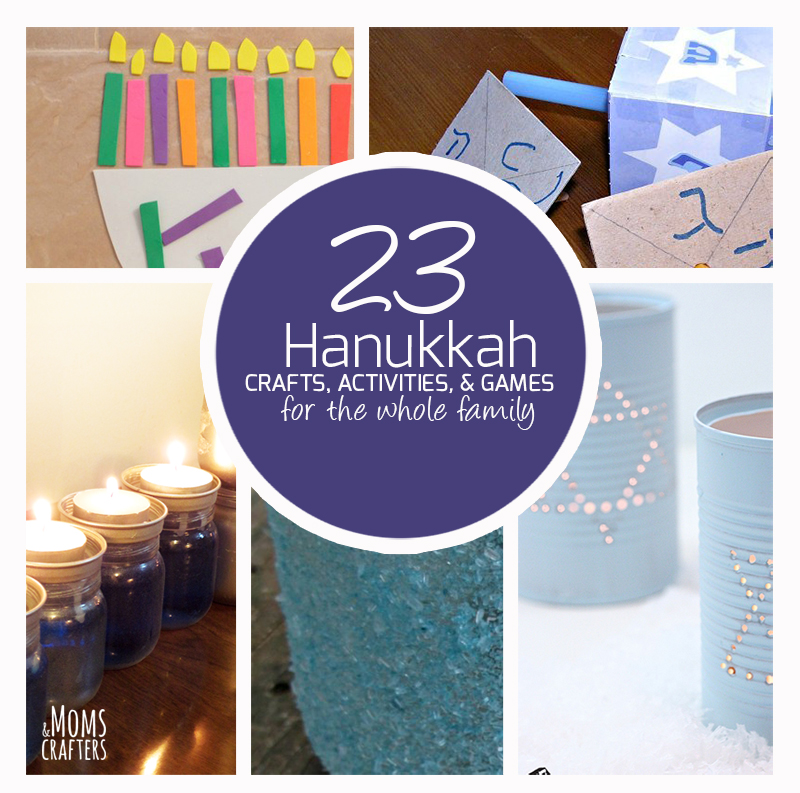 Disclaimer: This post contains Amazon affiliate links.
Hanukkah Crafts and Activities: Kids' Crafts
Every child wants to light his/her own Menorah. But nothing compares to lighting one that he or she made. Kids Activities Blog has shared how to make a menorah from egg cartons!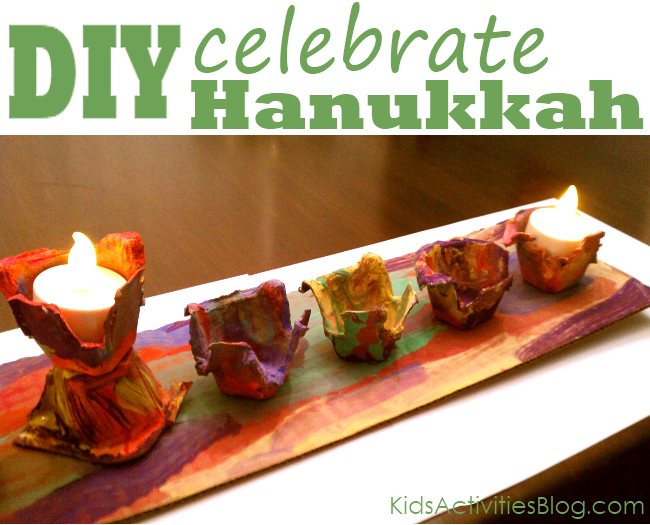 Mom Endeavors has shared some quick, easy Hanukkah crafts for the little ones, including some coloring pages, hand print Menorahs, and a star of David.
If your kids want to DIY their dreidel as well, What We Do All Day has made this super easy Hanukkah Dreidel craft!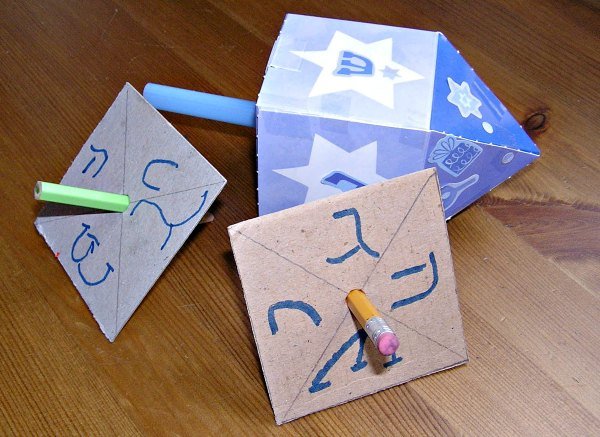 Independent minded children may prefer a menorah they can light on their own, without supervision. This menorah can be made and "lit" by kids!
Your kids can definitely help you make this Chanukah wall hanging craft from Busy in Brooklyn. It's a great way to present "Chanukah gelt" and pretty too…
These Hanukkah tissue paper suncatchers are so classic, yet so beautiful. Check it out at craftprojectideas.com.
This Hanukkah craft for toddlers is easy and fun for older kids as well! Thanks to Melissa & Doug's blog for the inspiration.
Hanukkah Crafts and Activities: Kids' Games and Activities
This free Hanukkah Pack from 3 Dinosaurs is packed with printable games and exercises, such as math pages, matching, puzzles, and more.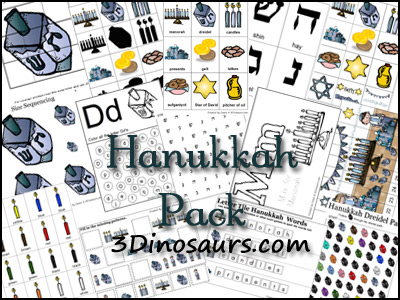 You can make your own Hanukkah bath stickers using this easy tutorial from The Pleasantest Thing! I think they're adorable…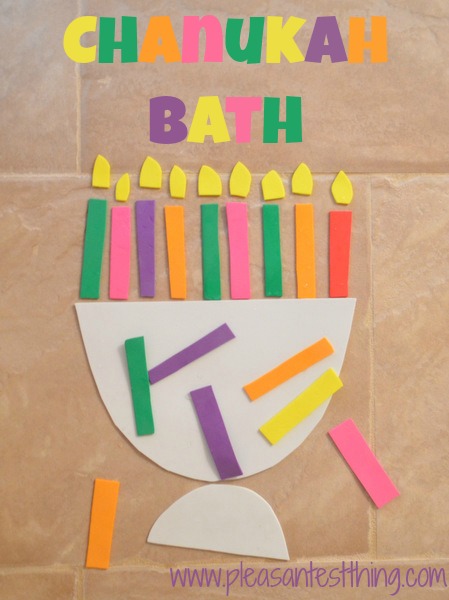 For the kid that loves to cook, these marshmallow dreidels from Hostess with the Mostess will be a huge party hit! (Bonus: it comes with some free favor tag printables!)
Reading to children is a precious way to spend any time of year, even more so during the holiday season. Here's a list of 8 Hanukkah books – one for each night!
Finally, you can find some great Hanukkah sensory box ideas here.
Hanukkah Crafts and Activities: For the Older Crafters
Delicate Construction has building a Modern Hanukkah Menorah down pat. She then goes and uses it in her Winter Wonderland table decor!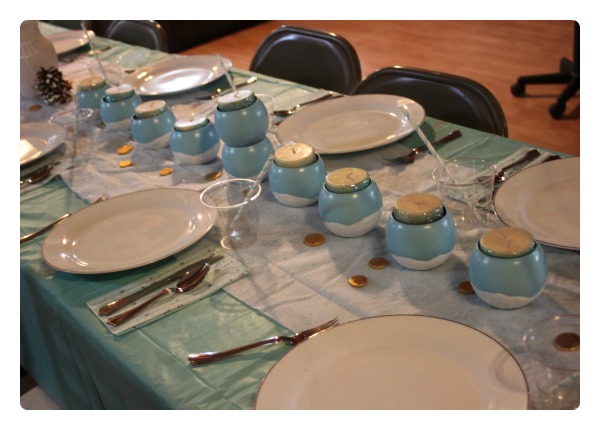 To add to your Hanukkah Decor, Chai & Home shares how to make these beautiful Chanukah Tin Can Lumiaries with a star of David on the front. I think they're magnificent!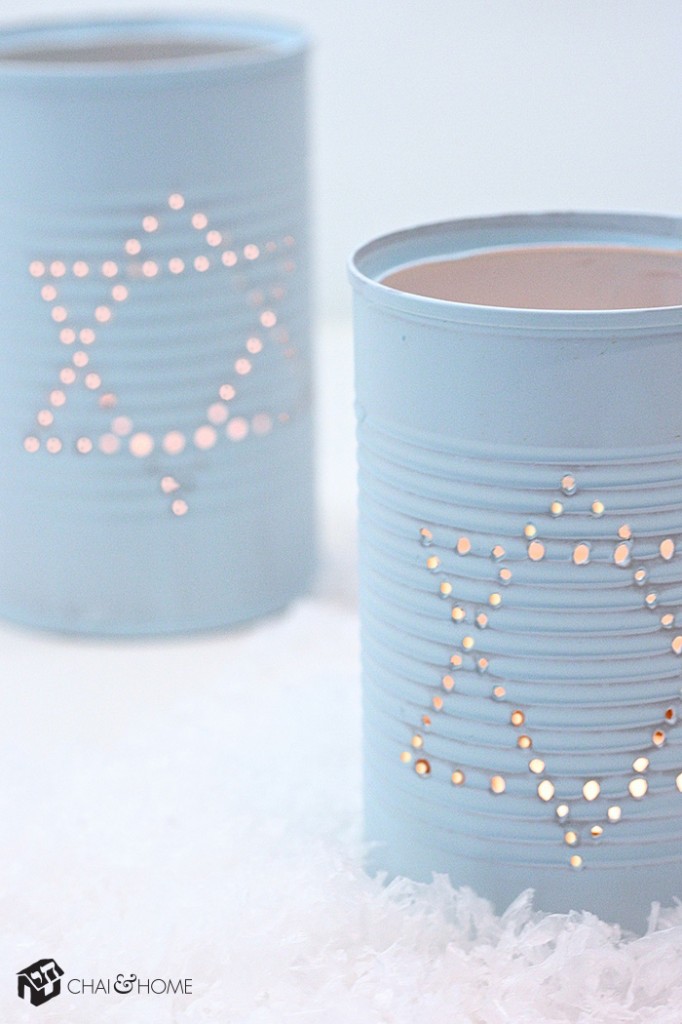 Once we're upcycling, why not throw in some baby jars? This Upcycled Chanukah Menorah makes a great centerpiece too!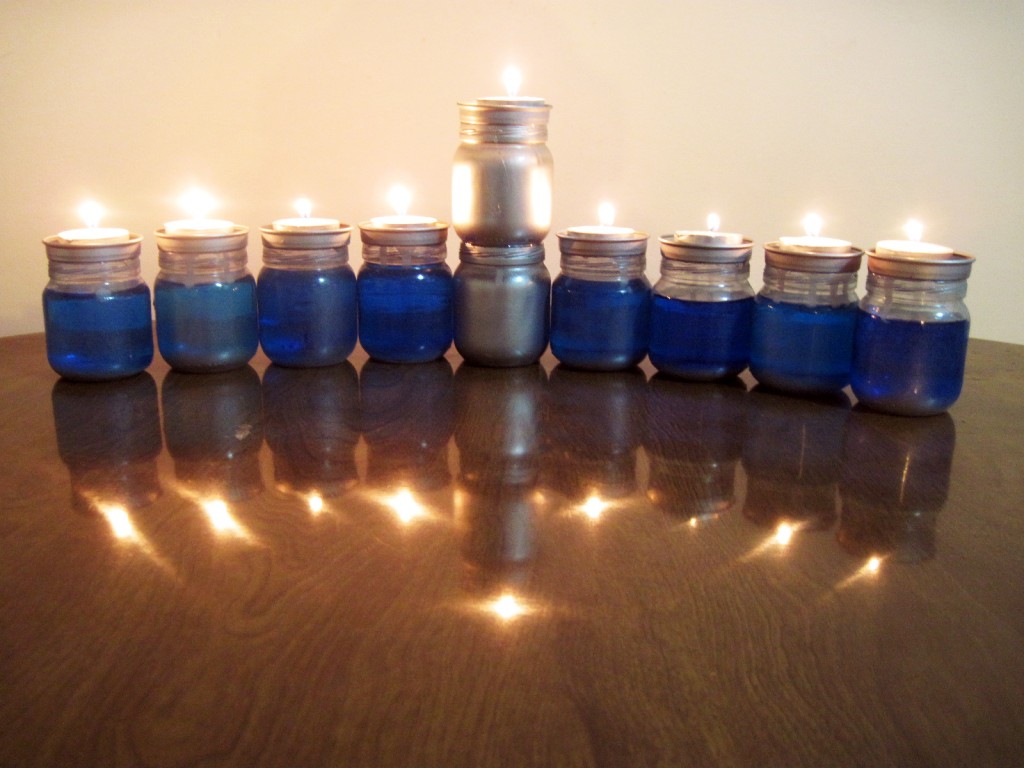 If your jars are a little larger, say, mason jars, you can add this blue ice crystal candle holder from This Mama Loves to the mix!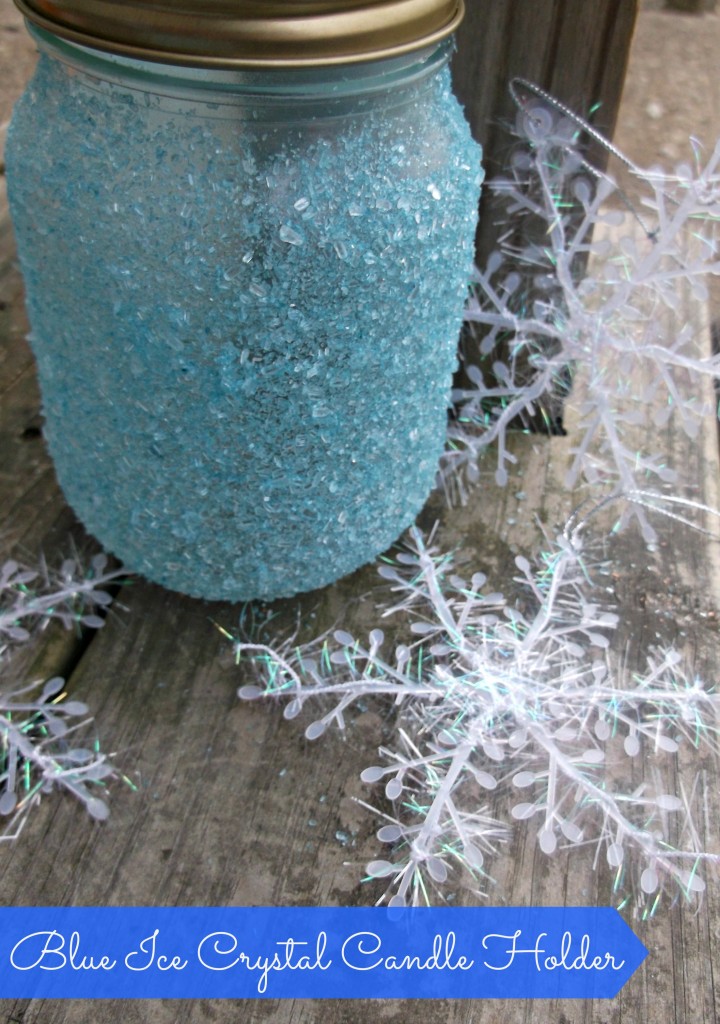 Steering away from the fire (although I do love fire), try for this wooden Hanukkah garland to spruce up your home.
You can also use these 3D dreidels for your garland, or use them as favor boxes! Includes a free PDF template to use.
Hanukkah Crafts and Activities: Family Games
Hanukkah has family games built in with the traditional Dreidel game. If you're wondering how the game is played, you can learn the rules here.
If you want a twist on the classic Dreidel game, Therapy Fun Zone has a couple of dreidel games to share, including a printable board game!
Or, you can play a game of Dreidel Roulette using kosher candies.
Wow! This huge list of Hanukkah carnival stations will definitely give you some ideas for family fun – especially for entertaining a large extended family!
Get minds going with this box of Hanukkah questions – the possibilities are endless!
I think you're all set for celebrating Chanukah for now… Make sure to share with your friends by pinning the image below! Hover over it and click the Pinterest symbol to pin!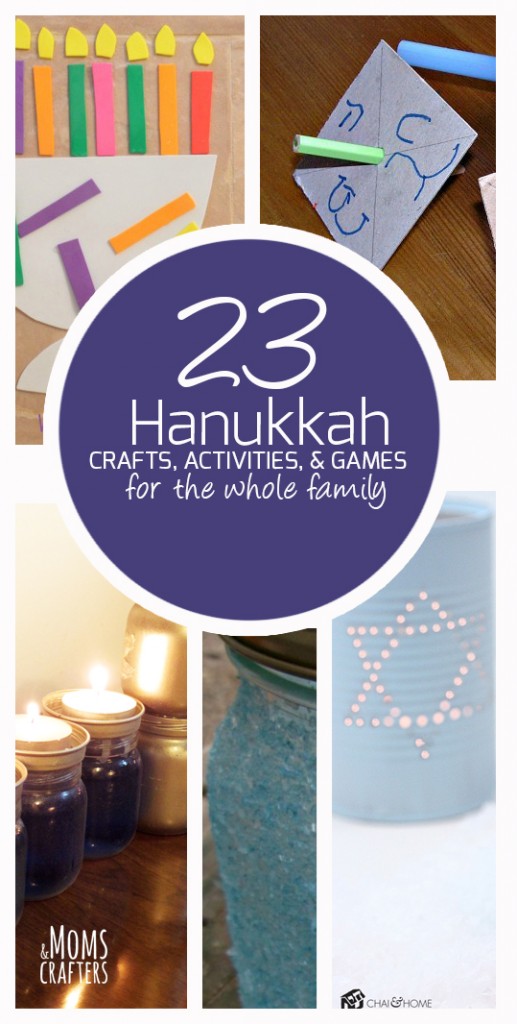 New! Get the Hanukkah coloring page packet! You can find it in my Etsy shop, or on Gumroad, or purchase it here: