This DIY Snowflake Lantern is a great way to add some seriously bright light to your Christmas holiday. Make your very own Winter Luminaries with a few simple supplies, a free template, and colored paper. If you haven't yet, you'll want to check out the fall luminaries too! This post contains commissioned links.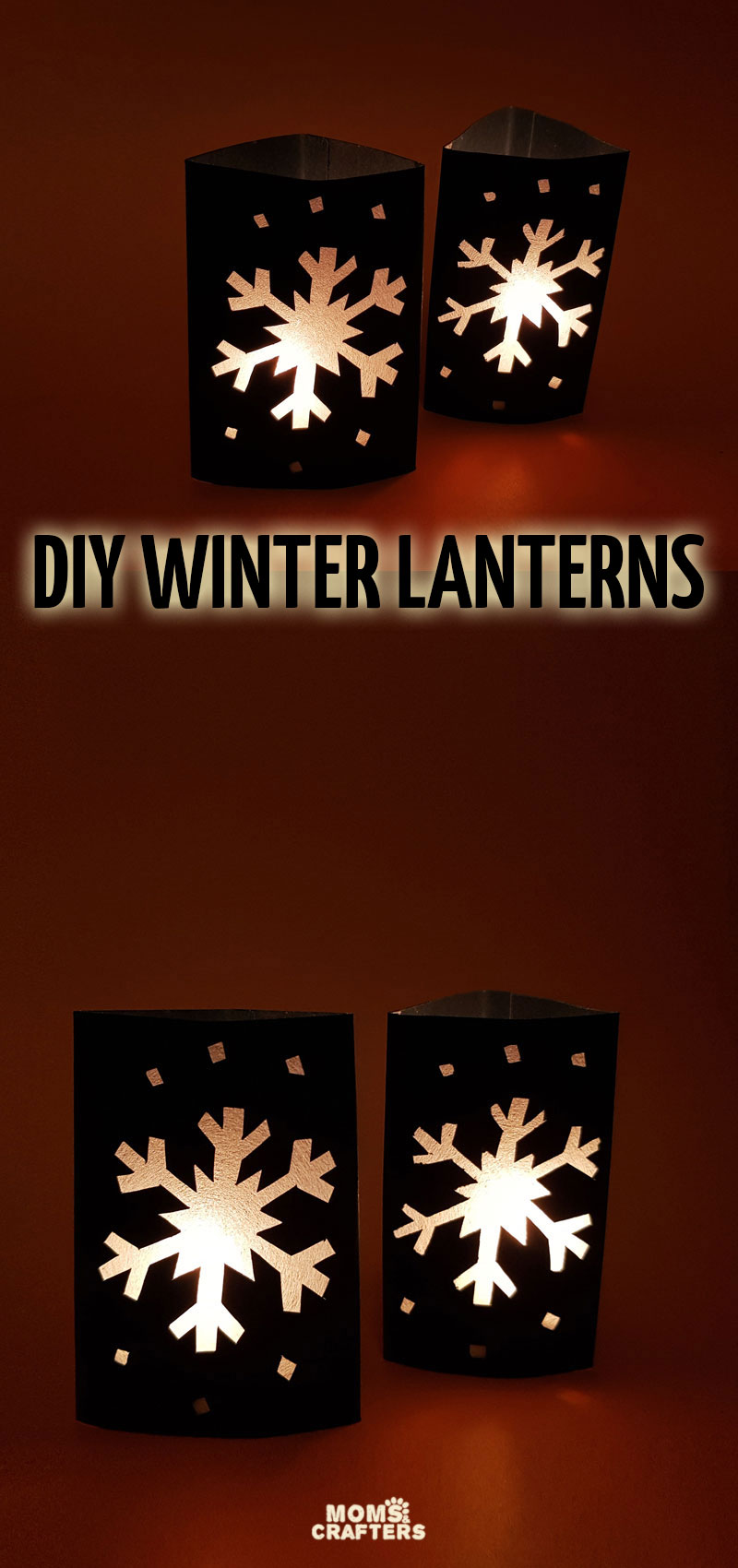 What I really like about these snowflake lanterns is that you can make them any color that you want. I think choosing a dark color for the paper is important so it fades into the darkness once the light is turned on.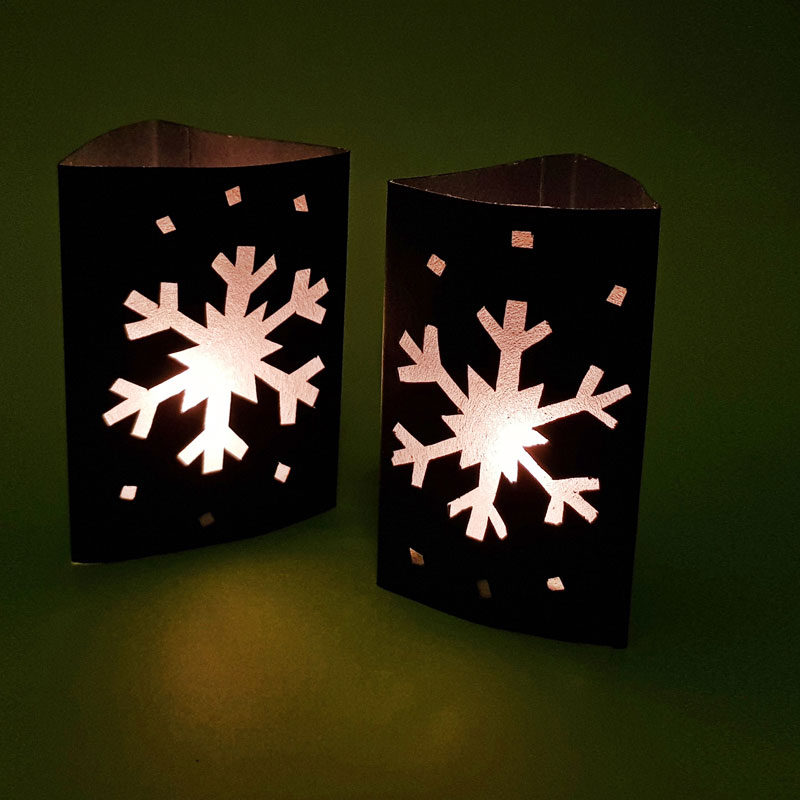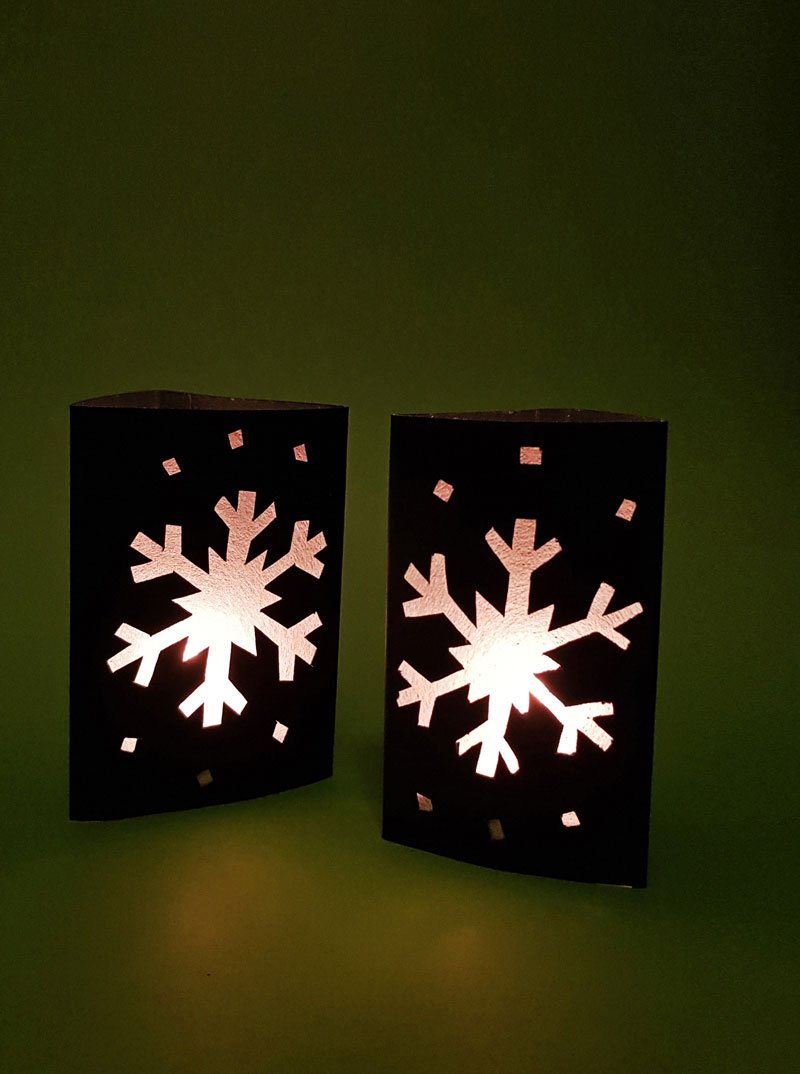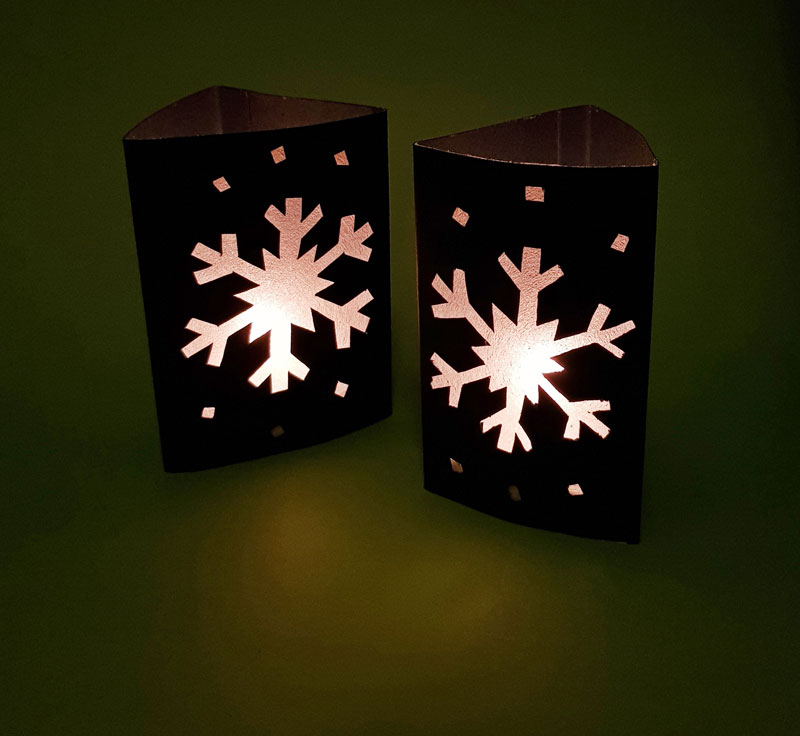 While the directions on these snowflake luminaries are pretty straightforward, I'm always willing to add in some holiday flair. If you're a glitter fan, you can always add a bit of glitter glue as well around the outline of the snowflake cutout.
Plus, you can make them a wide variety of heights and sizes as well. That way you can set them on different surfaces all around the house. I imagine them being showcased well on a mantle or bookshelf. They'd also look really nice in your windows at night, too.
You can even use these as fun place settings for your holiday table. They're a simple way to add a fun ambiance and glow to any room.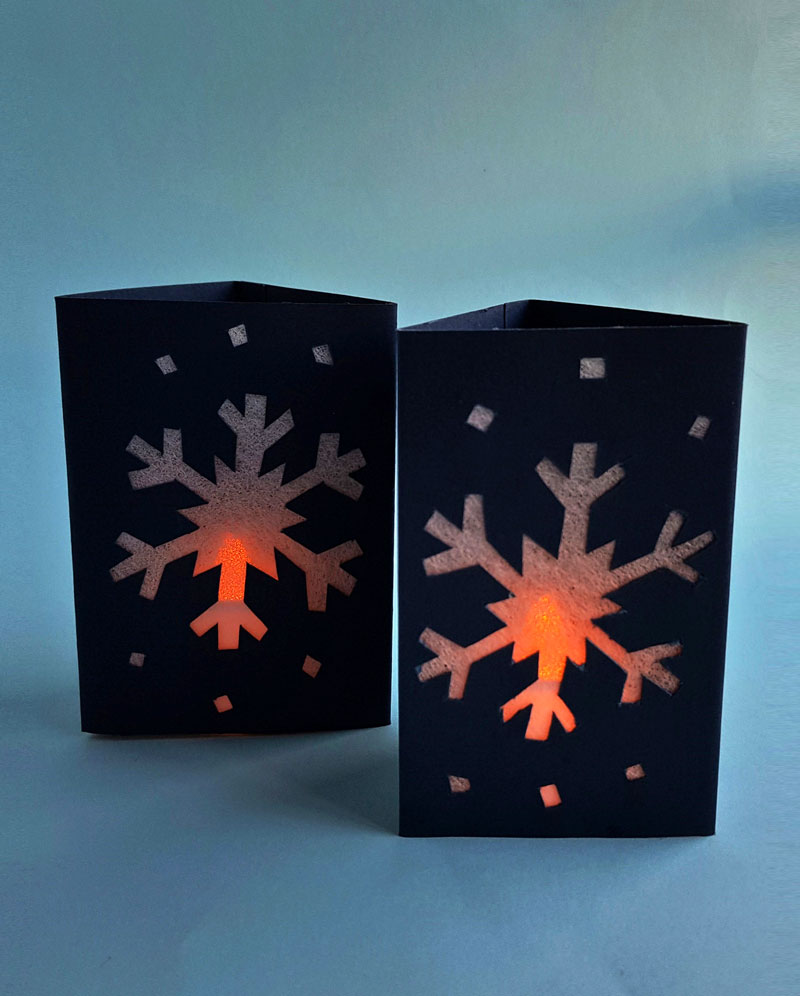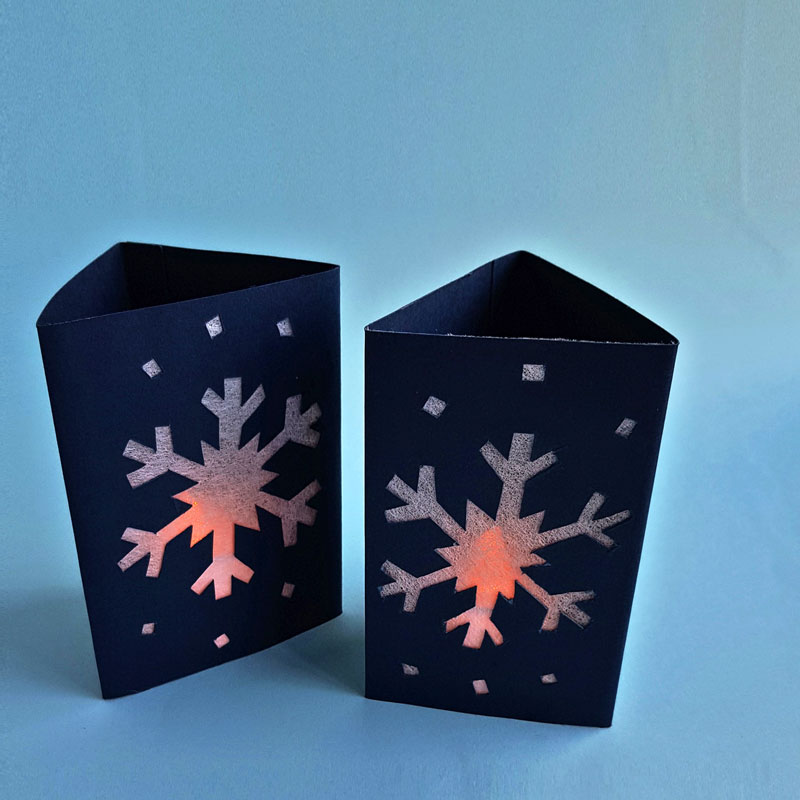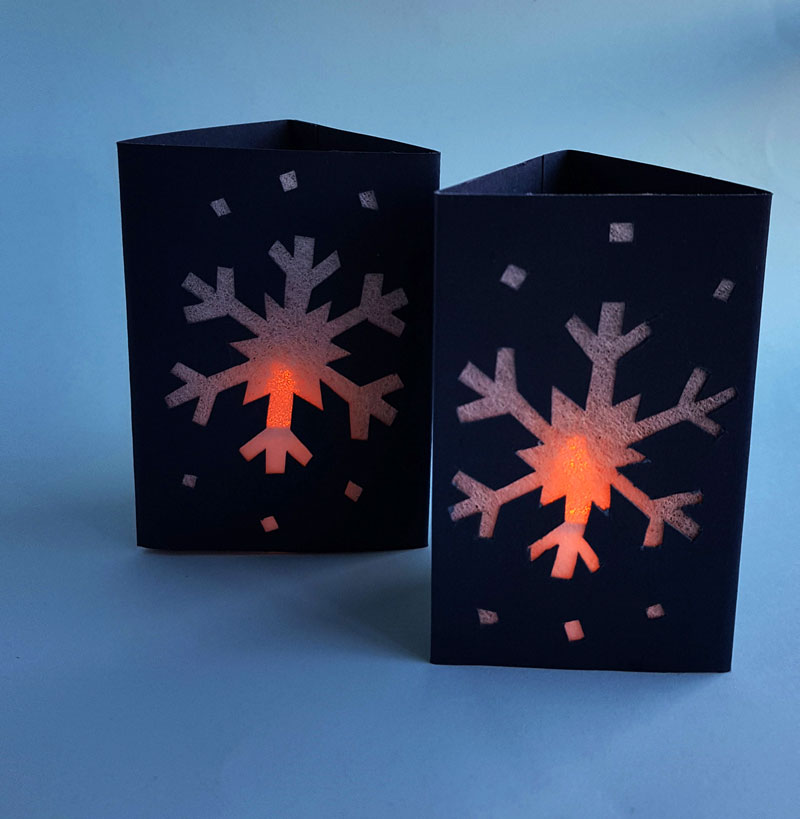 For safety purposes just know that you're going to be using LED lights on the inside of them as any other way would be highly flammable.
The biggest perk of making these Snowflake lanterns is that anyone can make them! There might be a few parts that you'll have to help with, but for the most part, this is a simple craft and activity for a wide range of children.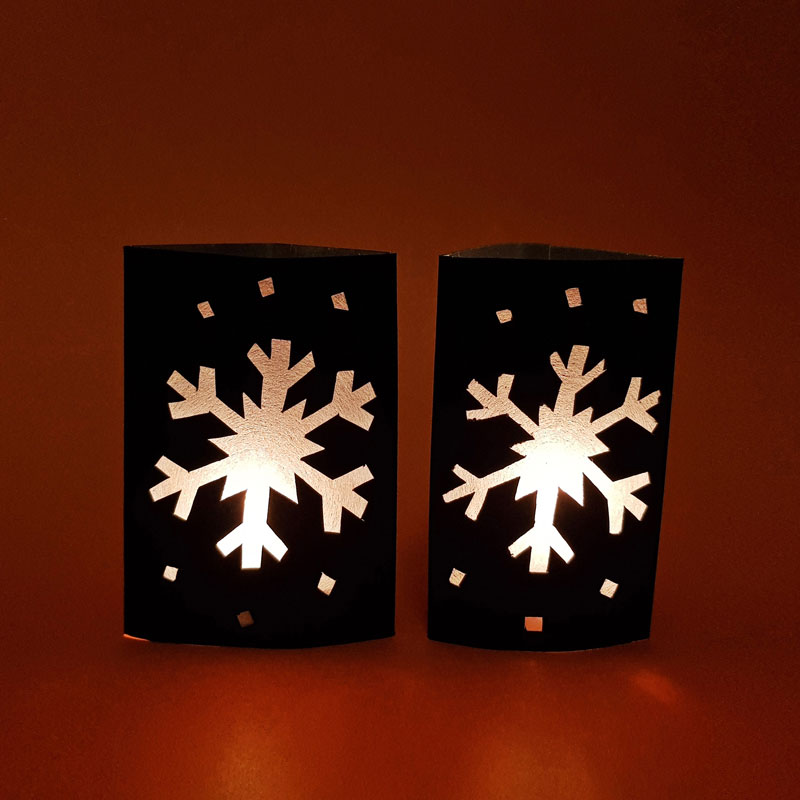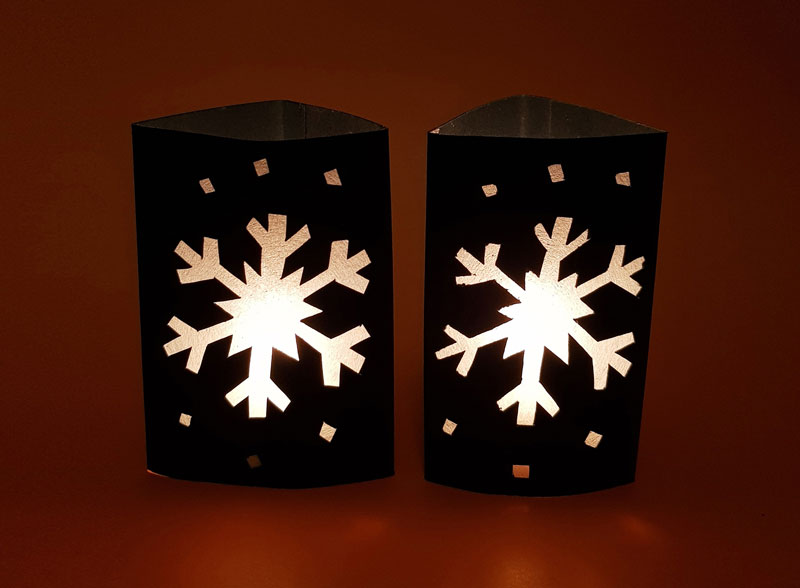 Just like with other paper Christmas crafts for kids, it's an affordable and last minute idea that can be done for Christmas or just for fun.
What you need for your Snowflake Lanterns:
Pencil
Snowflake Template – Download it now by simply entering your email address in the form below. You will receive it straight to your inbox. You'll be signed up for my free newsletter including updates from the blog (for example, new crafts like this) and can unsubscribe at any time.
How to assemble your Snowflake Lanterns:
1. First, you'll need to decide what size of snowflake lantern that you're wanting to make. The template actually gives you 3 different choices. The small snowflakes need at least a 14-inch wide base cutout, the medium snowflake needs a 17-inch wide base and the large snowflake needs a 20-inch wide base. For all the snowflakes, the height is at least 6 inches.
I choose the small snowflake for the tutorial and cut it out to be 14 inches by 6 inches.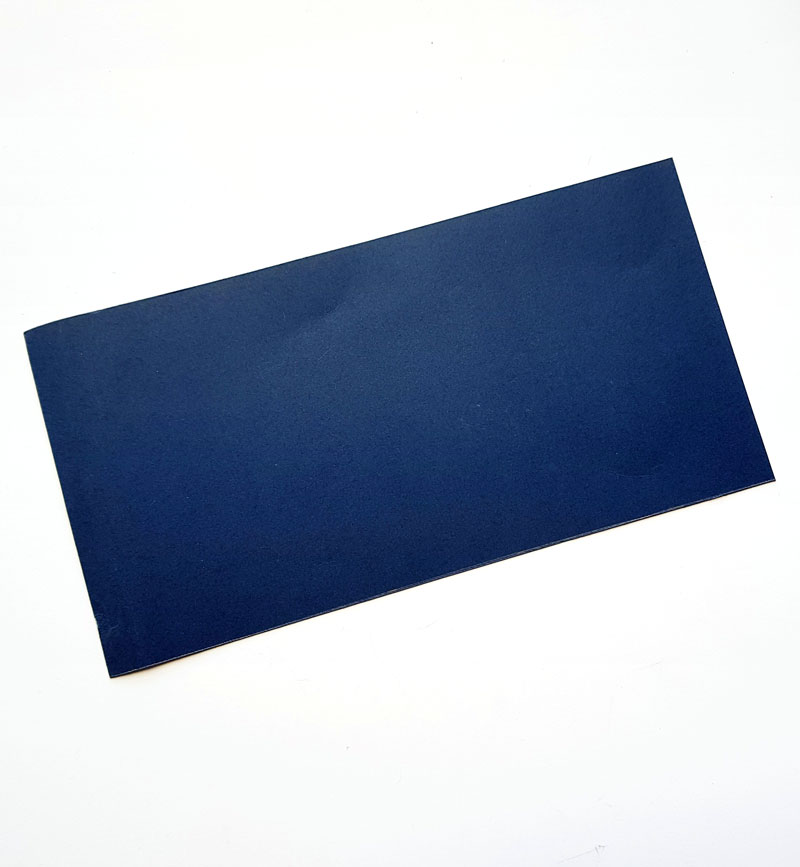 Make sure to center your snowflake on the width of the paper, and that you have enough space on both sides to fold it into a triangle, with a glue tab. I recommend using a pencil to trace it on.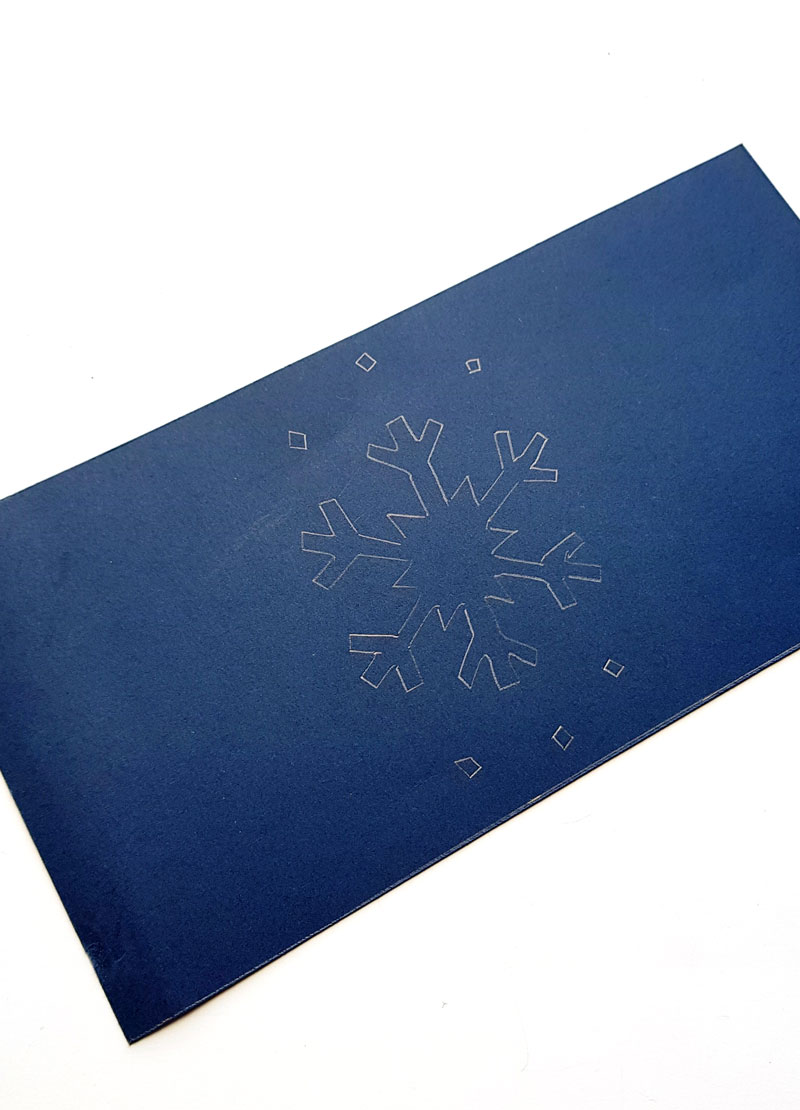 You can add extra embellishment shapes if you want as well.
2. Use an x-acto knife to cut out the snowflake.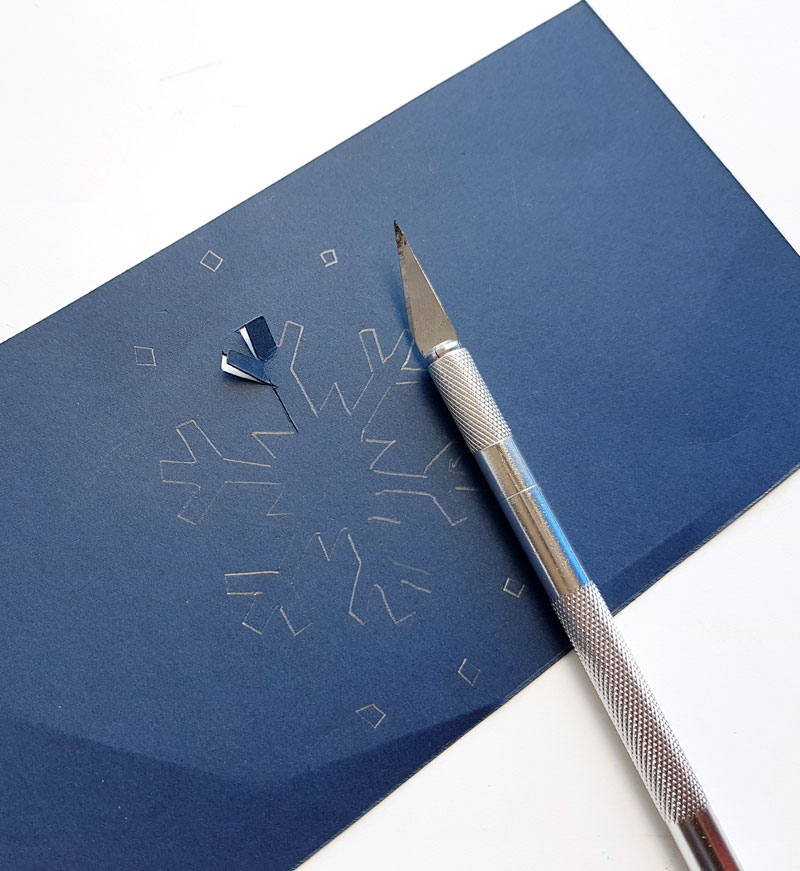 3. Take your time cutting it out. There are a lot of little points! You can use a cutting mat if you need to.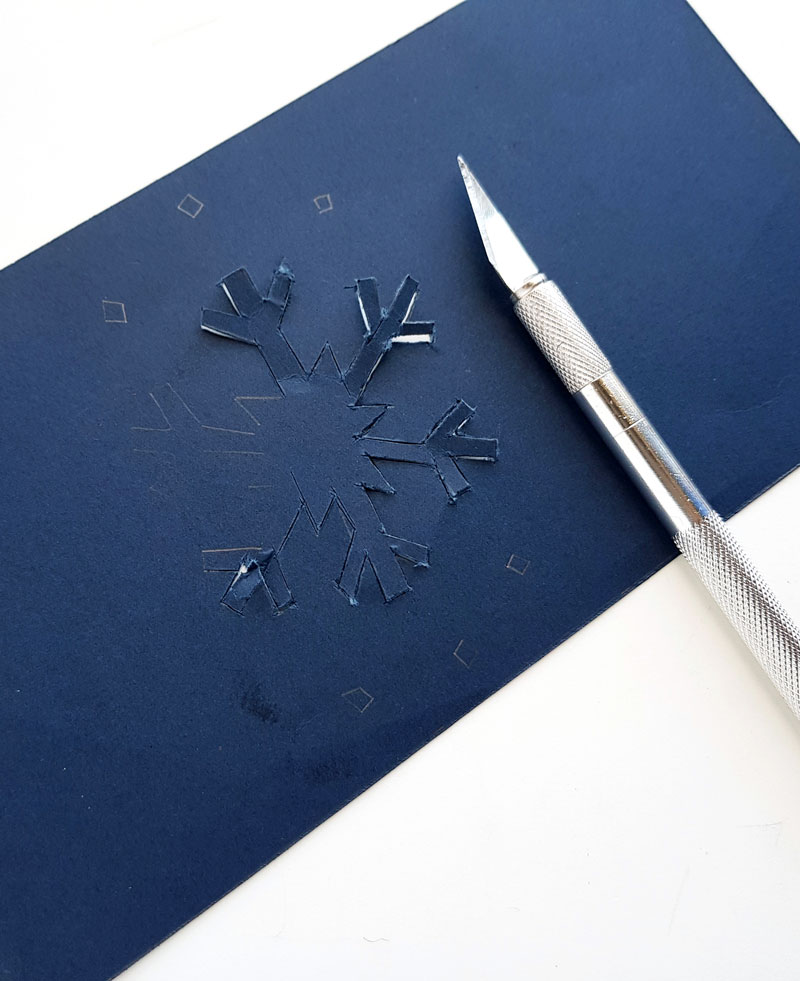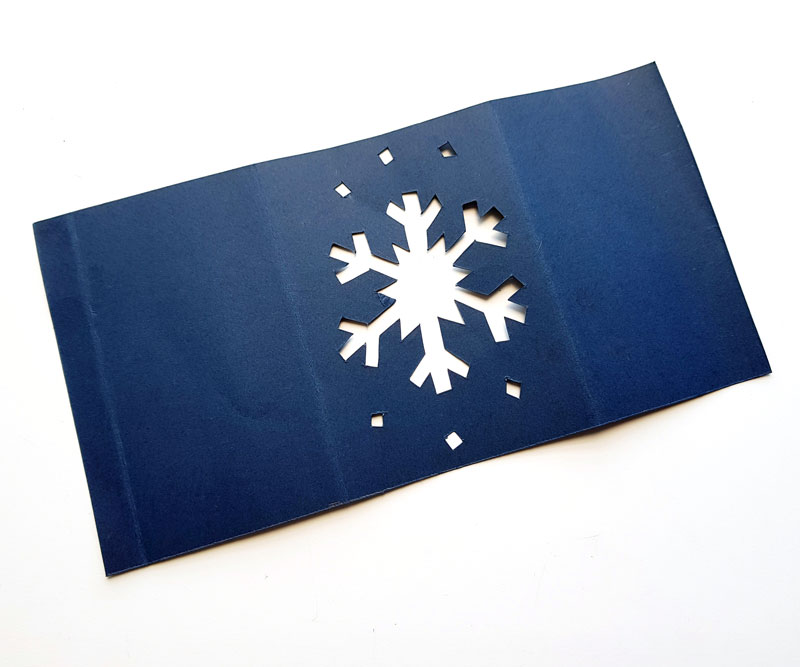 4. Take your white mulberry paper and cut it so that it's large enough to cover your snowflake cutout.
5. Apply glue on the back of the snowflake that you've just cut out and place the mulberry paper on the part that you just added glue to. It's important to glue it around the edges of the snowflake and not the mulberry paper, so that the paper is secure around the edges of your cutout.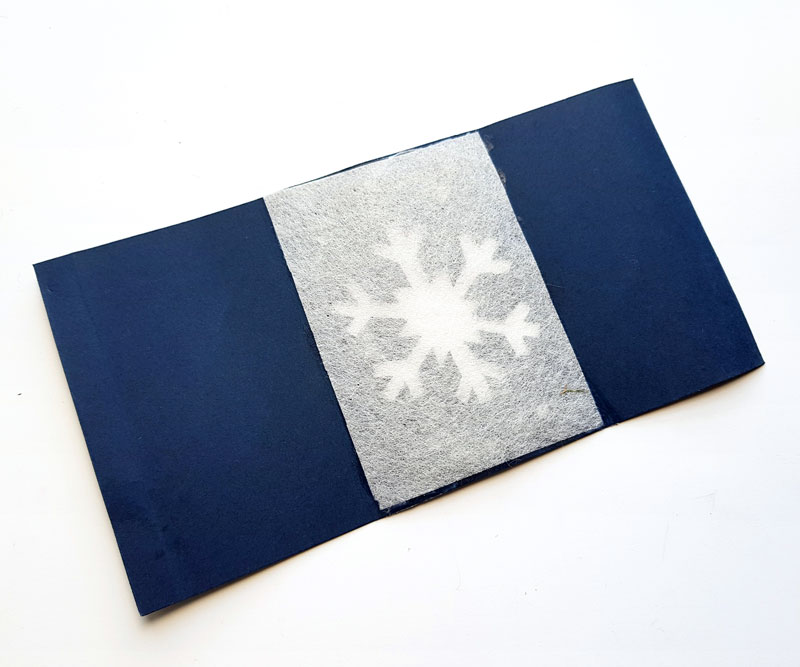 6. Next, fold half an inch of the cardstock. Take the rest that is left and fold it into 3 even parts. The snowflake always needs to stay in the middle.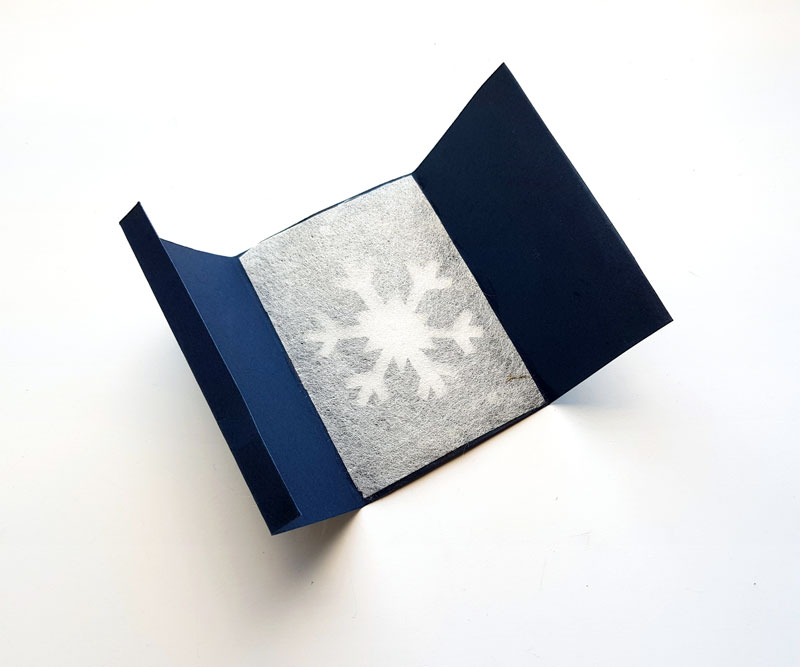 7. Put glue on the half inch tab and then glue it to the open end of the cardstock.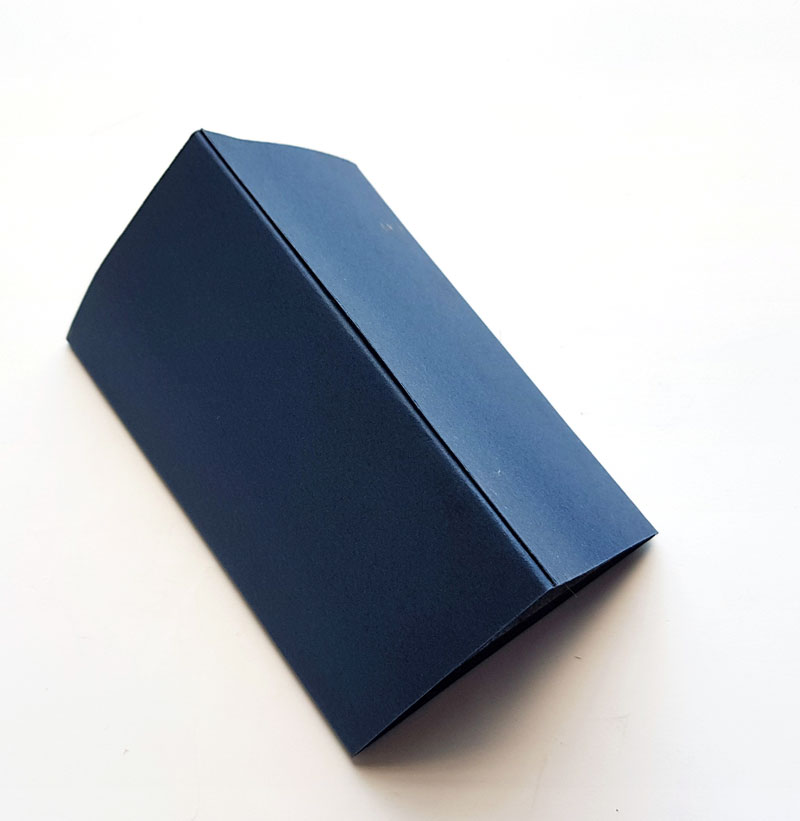 8. Once it's together, add in your LED candle and light it up!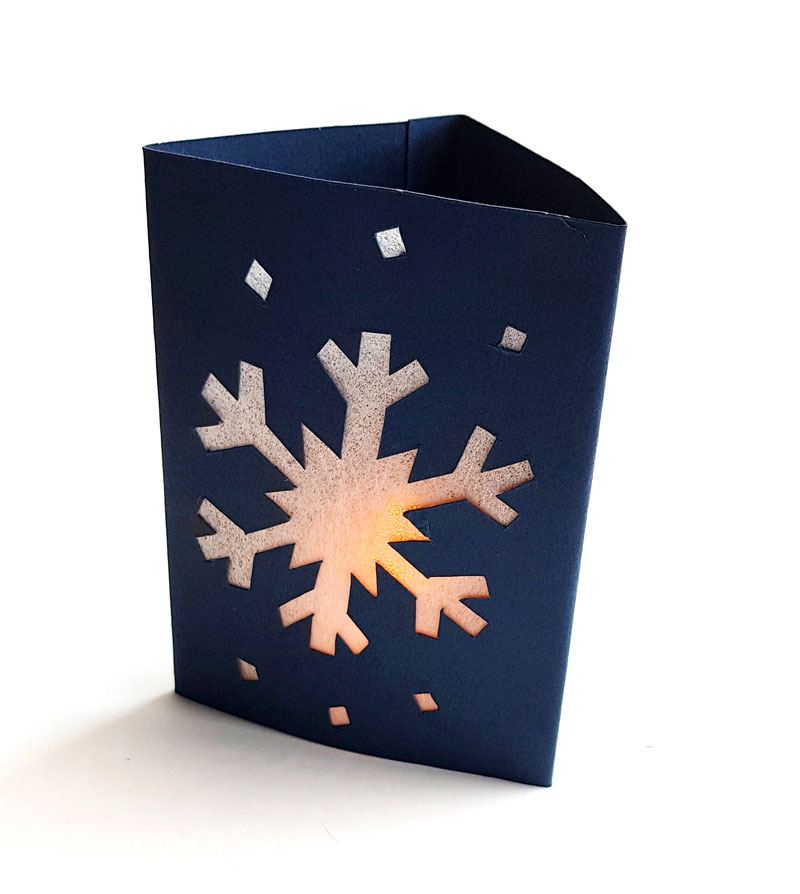 Have you ever made winter luminaries before? Would do you love about this DIY Snowflake Lantern? Comment below! Hit the P symbol on the side of this page to pin this to make later!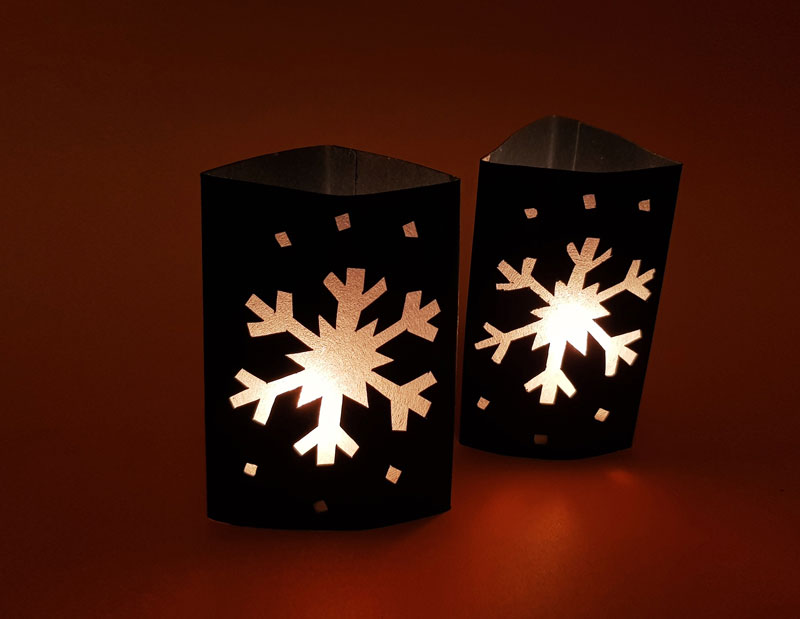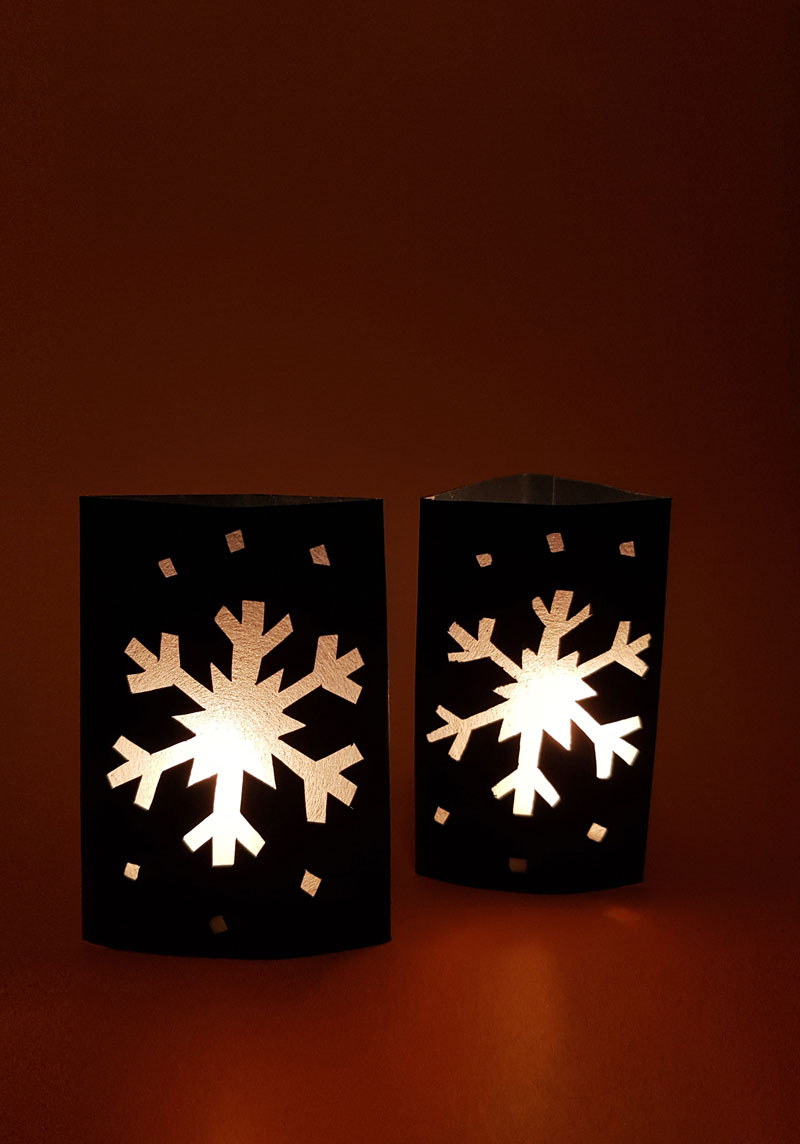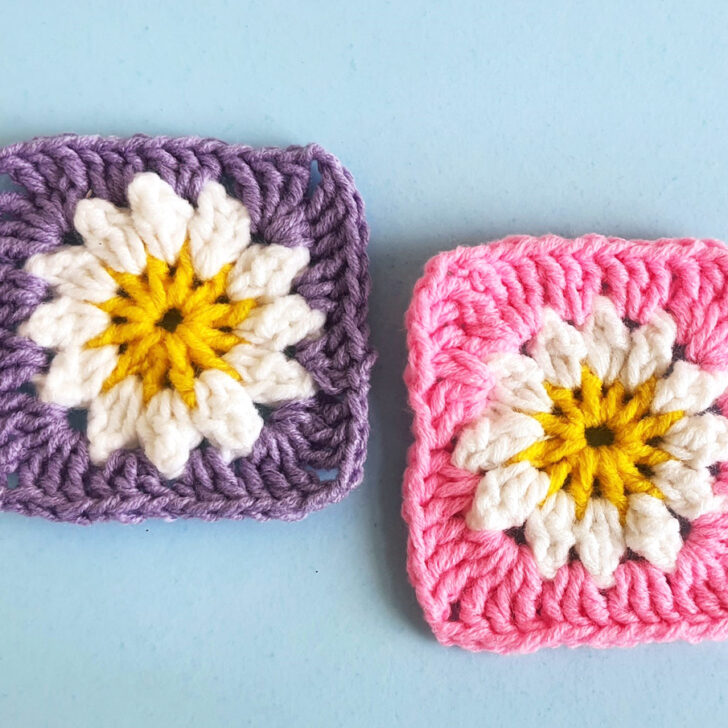 Ready to up your crochet game with a crochet flower granny square? If you haven't yet, first learn how to crochet a granny square. This …