Make these easy paper flower bookmarks as a sweet way to help a child love reading! It's a beautiful DIY bookmark for bigger kids and tweens, or make it yourself and gift it to your child. Disclosure: This is a sponsored conversation written by me on behalf of Kellogg's. The opinions and text are all mine. Scroll down for a really cool way you can get FREE books through the Fantastic Scholastic Book Giveaway.!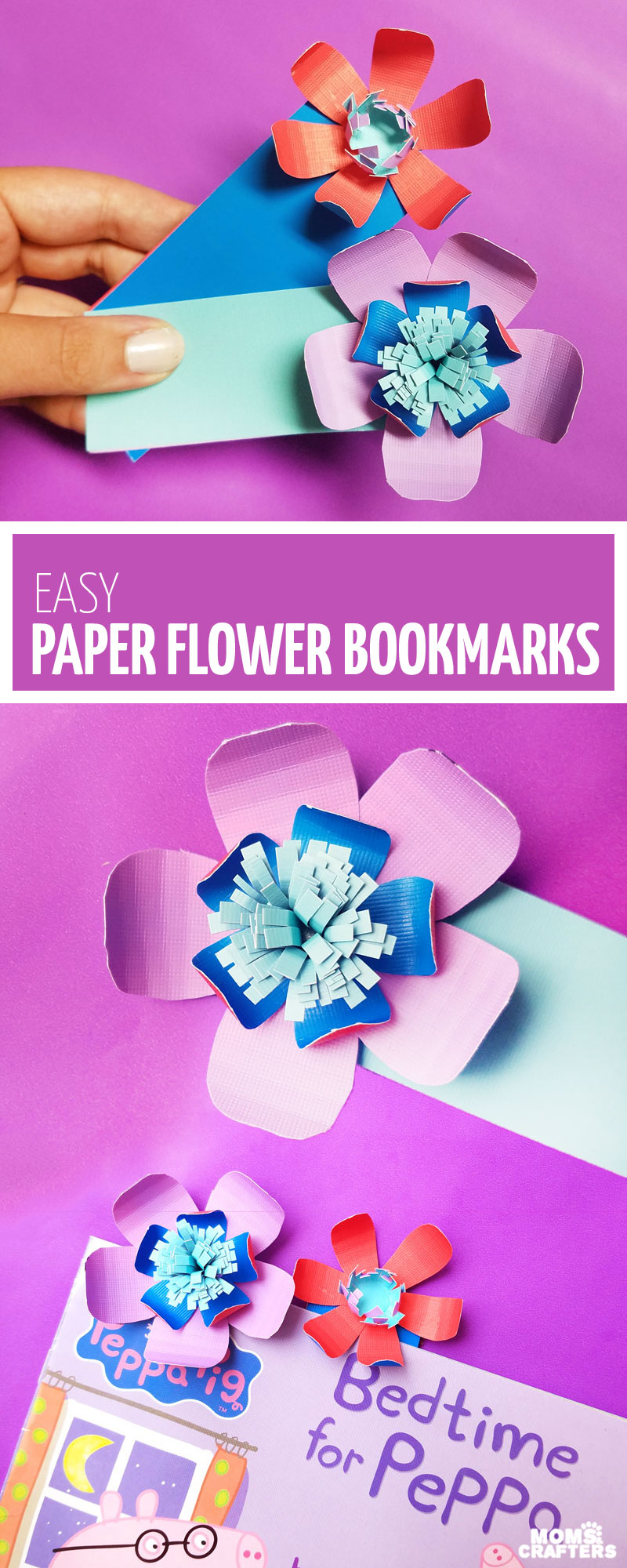 Reading has many obvious benefits; from building literacy and vocabulary to teaching lessons. On average, children with a home library stay in school for three years longer than those without access to books!
I truly believe that the foundation of raising a reader is offering books – lots of them. I choose books that my kids can relate to. I allow M to choose his own books.
The next step is to encourage them to actually read the books.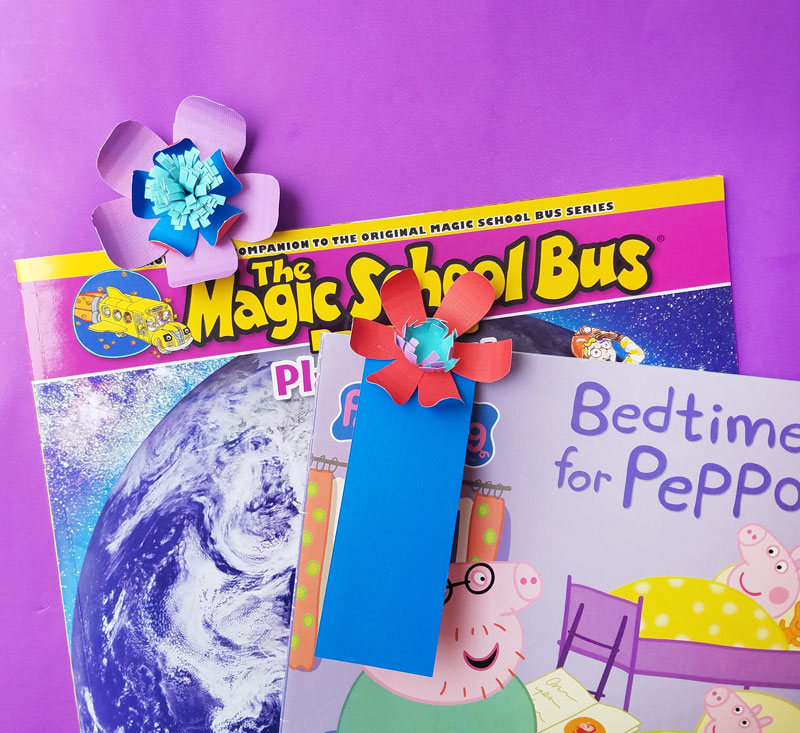 From building multiple reading nooks to allowing them to decorate it, creating open-ended crafts based on books, and choosing free books together, there are many ways I like to get involved with building a love for books and reading.
The other day, I created these pretty paper flower bookmarks, and M wanted to read a book just so that he could use them!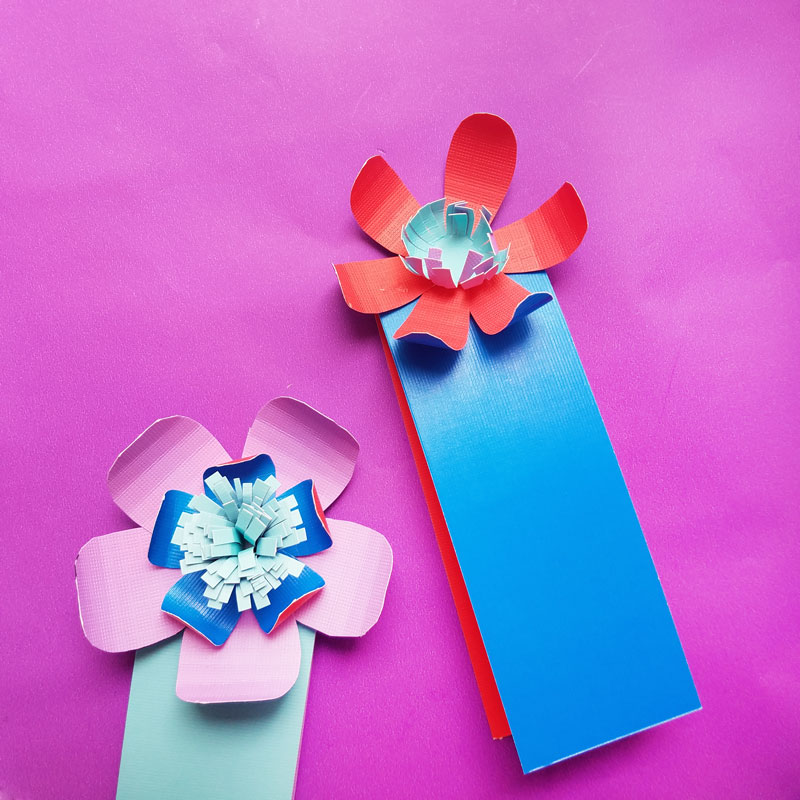 The cool thing about these paper flower bookmarks is that it's great for big kids too! As kids get older, they sometimes lose that natural love of books, so keeping them interested through crafting can be a great tool.
While M is still young, I wanted to create these paper flower bookmarks as something that moms (or aunts, or grandmas) can gift to the little ones, or as something for the slightly older readers to have fun with.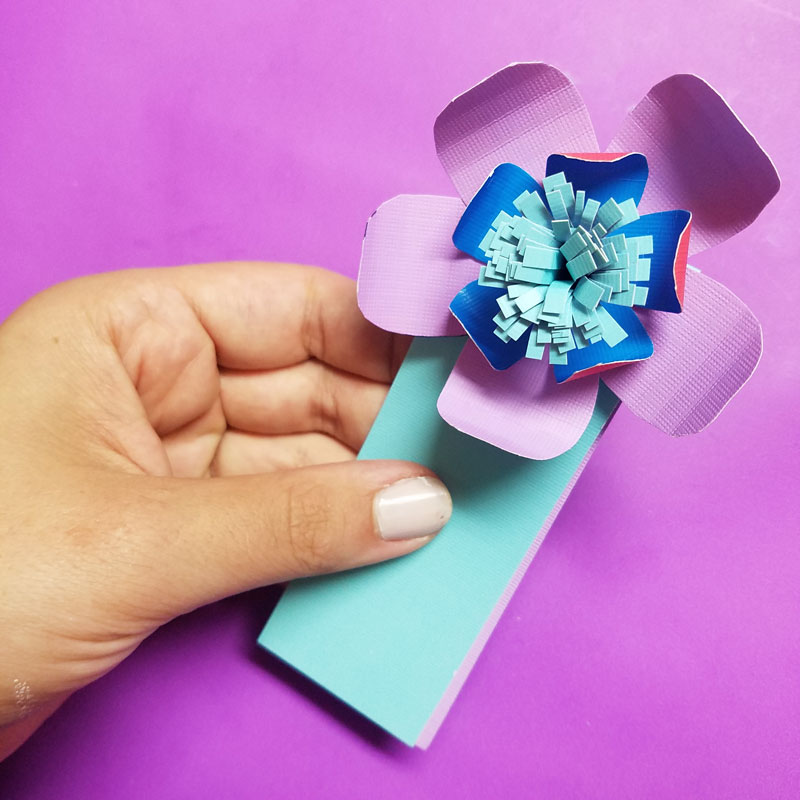 M helped me choose our books from the Fantastic Scholastic Book Giveaway. First, we bought some participating Kellogg's cereals at Walmart.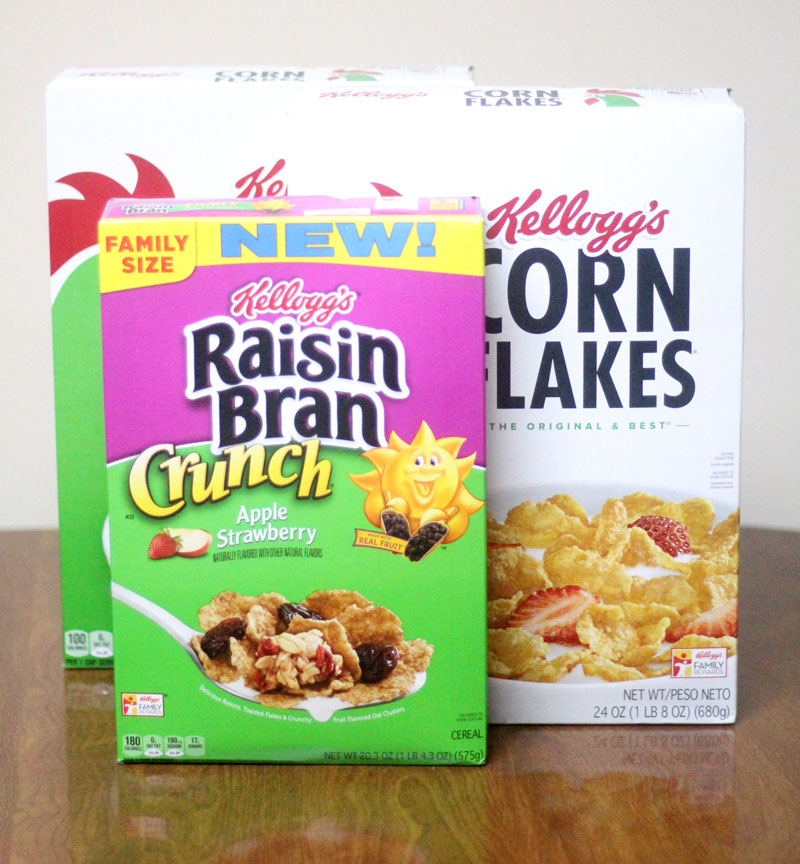 Then, we redeemed our codes by emailing them our receipt. We got credits to choose books; one book for each product we purchased. There were over eighty options on different levels, some for younger kids and some for older kids. So I gave M some direction, but let him choose and have the final say.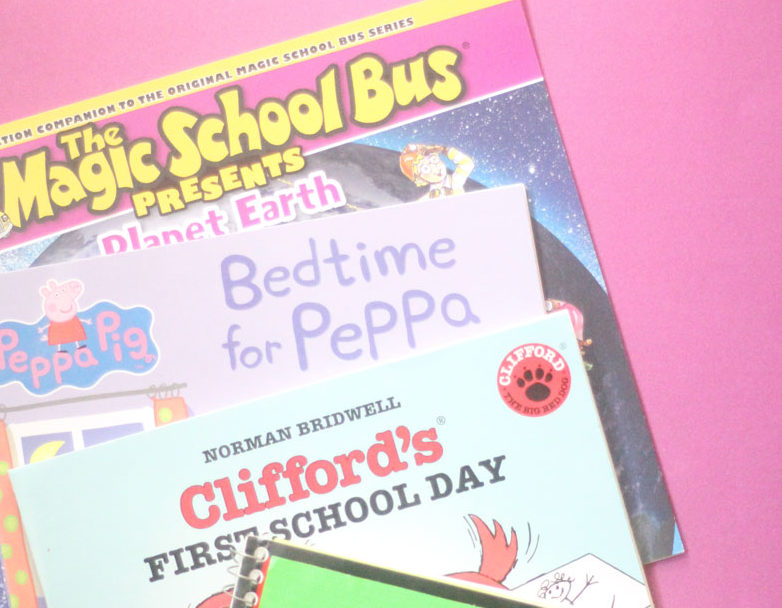 M was so excited to get these in the mail. It was a win for less screen time, summer break entertainment, plus it even inspired some creativity, as you can see with these paper flower bookmarks!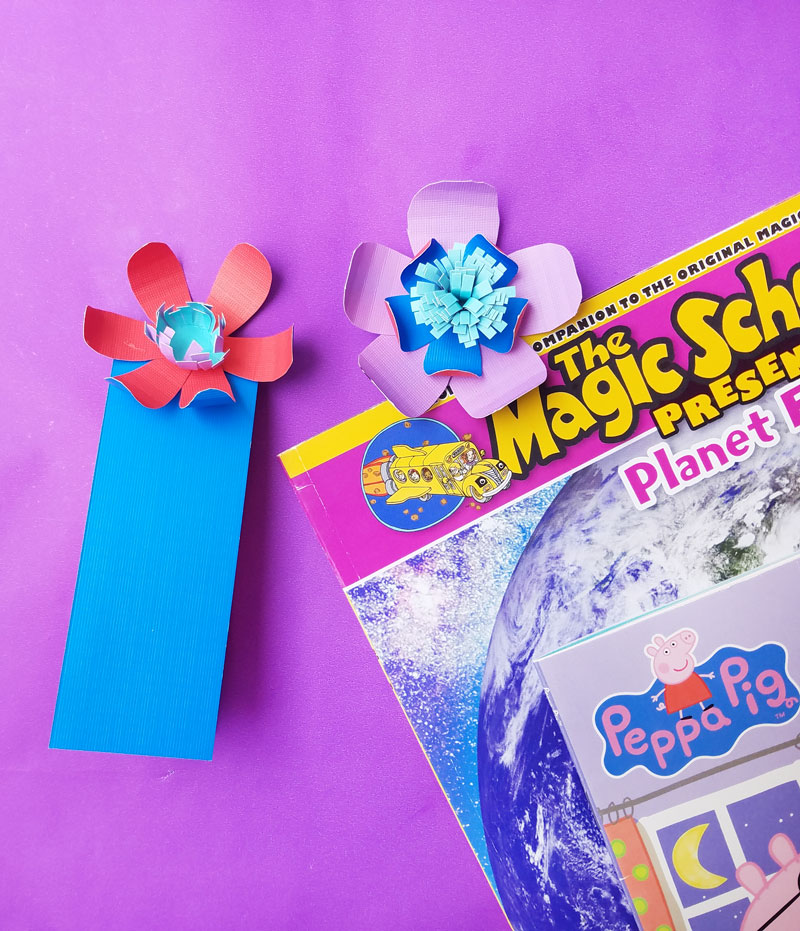 This is your last chance to redeem this offer and get your free books! This offer expires at the end of September (you have until October 30 to redeem your receipts and until November 30 to use the credits you receive).
Click here to find out more about how you can participate.
Text BOOK to 89332 to see participating products (message and data rates may apply).
You'll find books your child can relate to, including some Spanish language options. It's as easy as saving your receipt, which you may already do for other rewards programs and apps. You can choose to keep your books or donate them to your school library!
For each participating product you purchase you get a credit for one book. That way your child can choose the right book to help make reading a happy habit at home and open up a World of Possible!
What you need to make paper flower bookmarks:
Colored card stock (make sure it's colored on both sides). I highly recommend getting the type from the scrapbooking aisle rather than the print aisle as it tends to be stiffer.
A pencil
Scissors
Adhesive dots (recommended) or glue
Things to curl your petals with: I used a thin marker and a very thin paintbrush
How to make paper flower bookmarks:
1. For your bookmark base, cut a strip of paper about 1.5 inches wide. Make it double the length you want your paper flower bookmark to be. I created this before the flower, so that I can measure the size of my flower accordingly.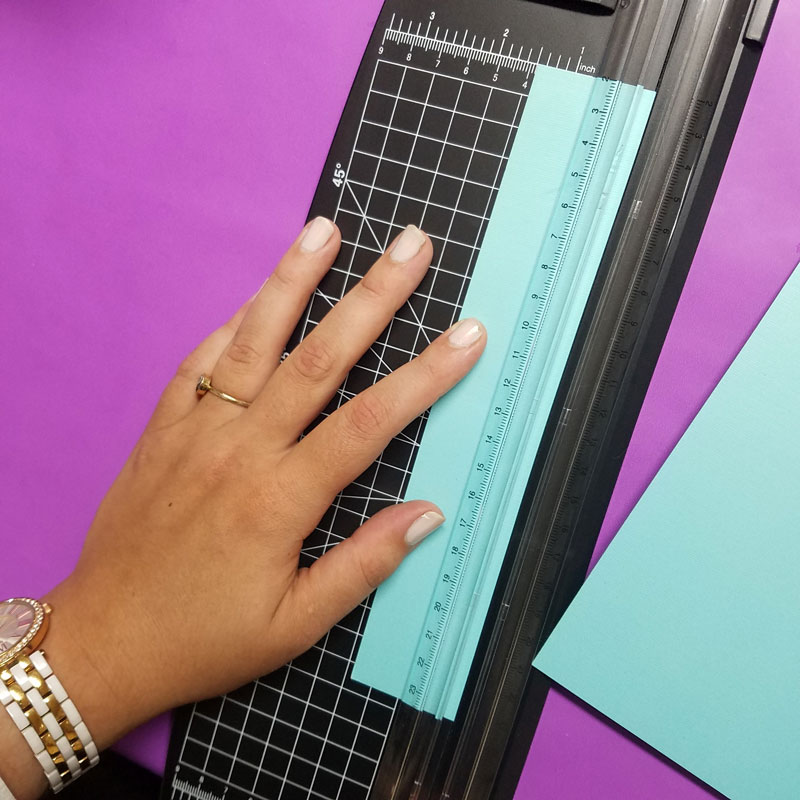 2. Cut your flower components: Start with a polygon with the amount of sides as you'll want petals. Cut out petal shapes in two sizes. Keep in mind the size of your final flower: it will be about the size of the length of two of your large petals.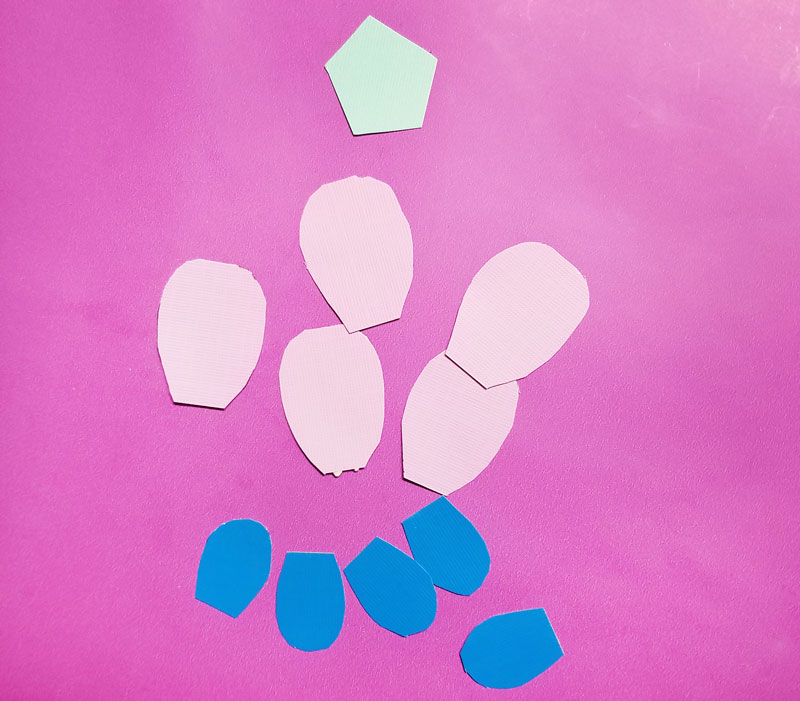 3. Curl up the edge of your large petals using a thin marker.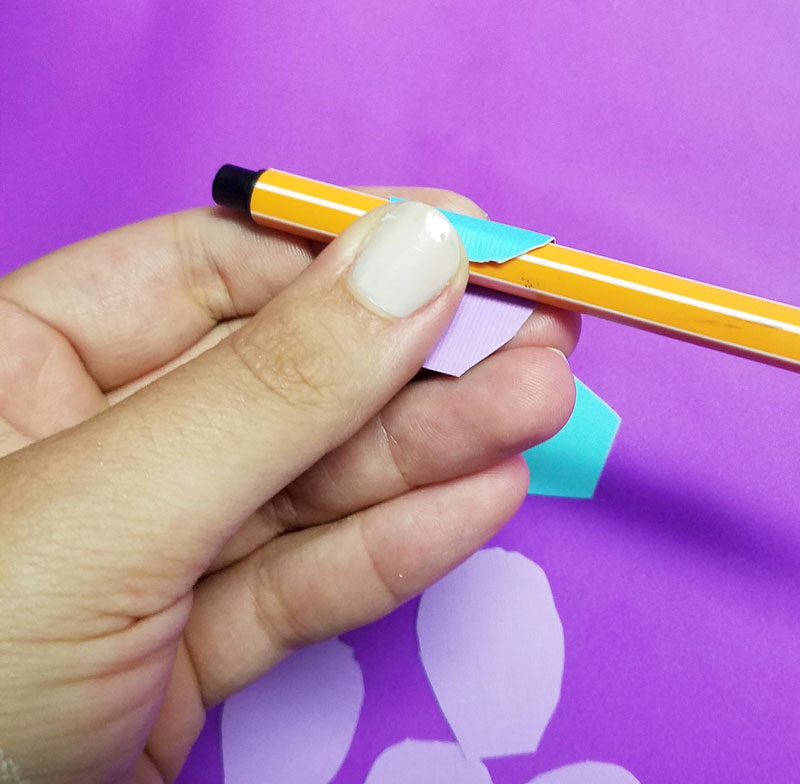 4. Curl up the edge of your small petals using something even thinner, like a fine paintbrush.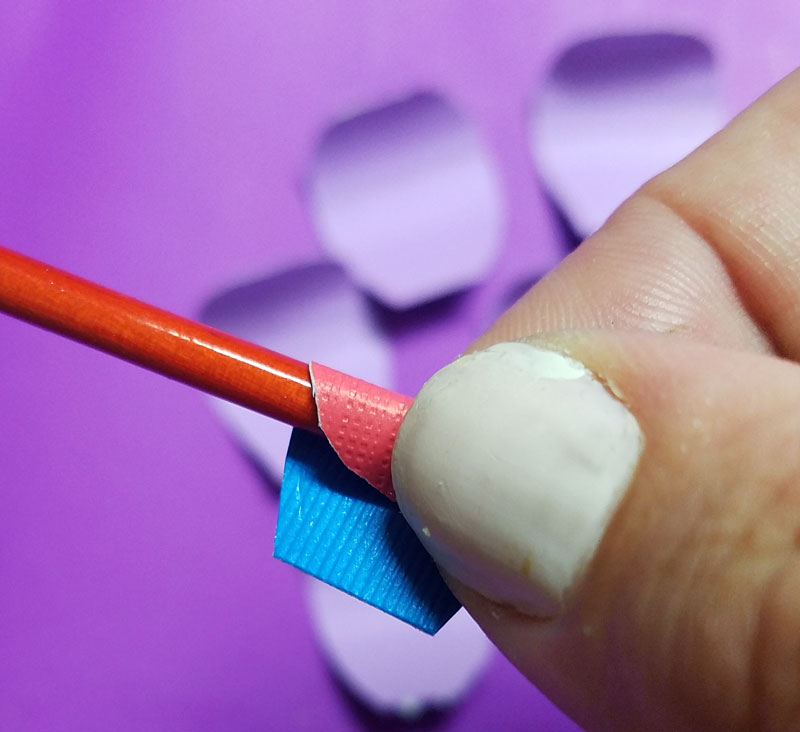 5. Start attaching your large petals to the base using the sides of the polygon as your guide.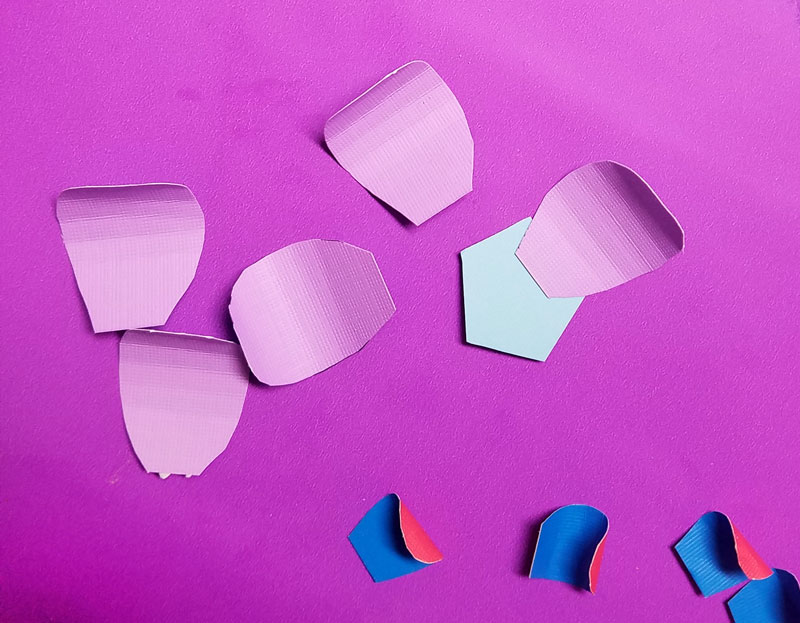 6. Attach them in a circle so that they overlap slightly.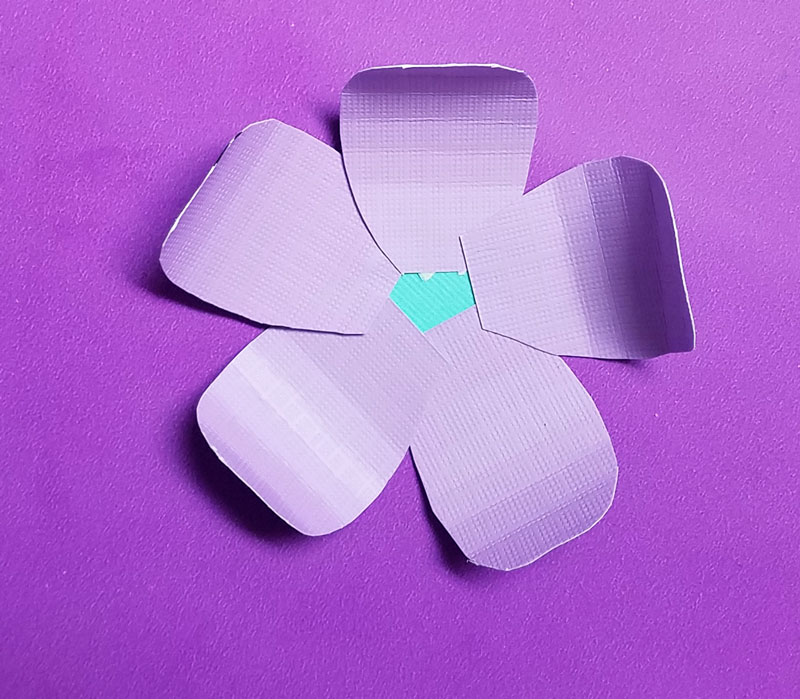 7. Attach your smaller petals on top so that they sit on the overlap of the first layer of petals.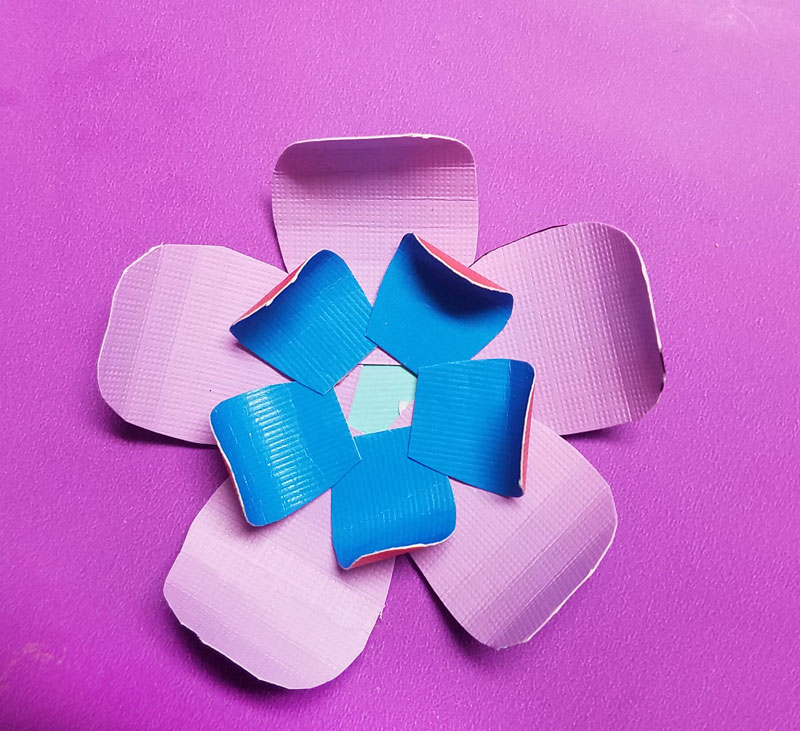 8. Cut a long strip of card stock, the height that you want the center to stand. Mine is around 3/4 of an inch. Cut fringe along the entire strip.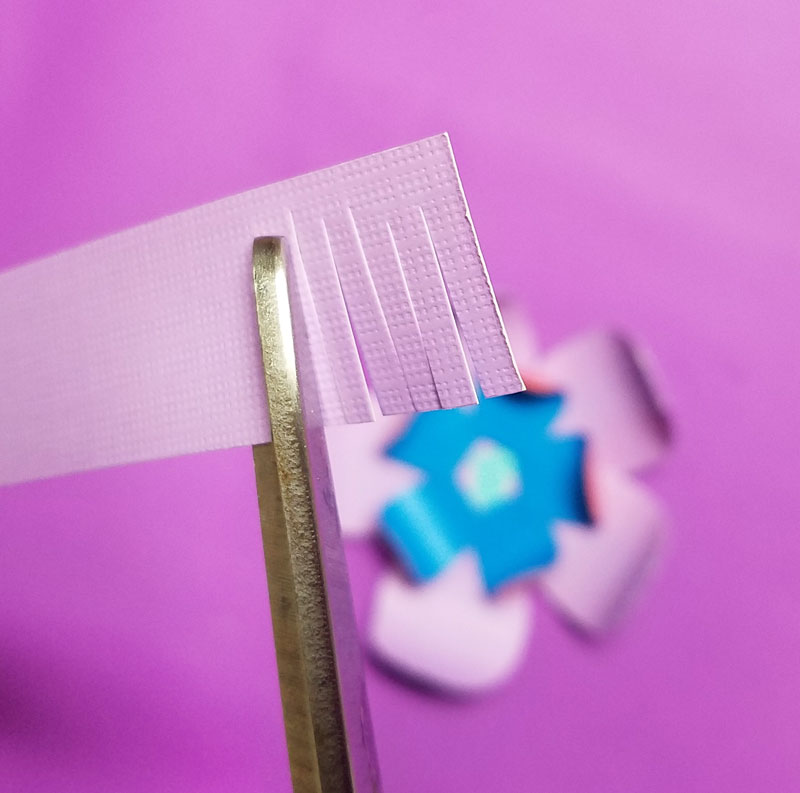 9. Use your thinner "curling tool" to curl the edges up.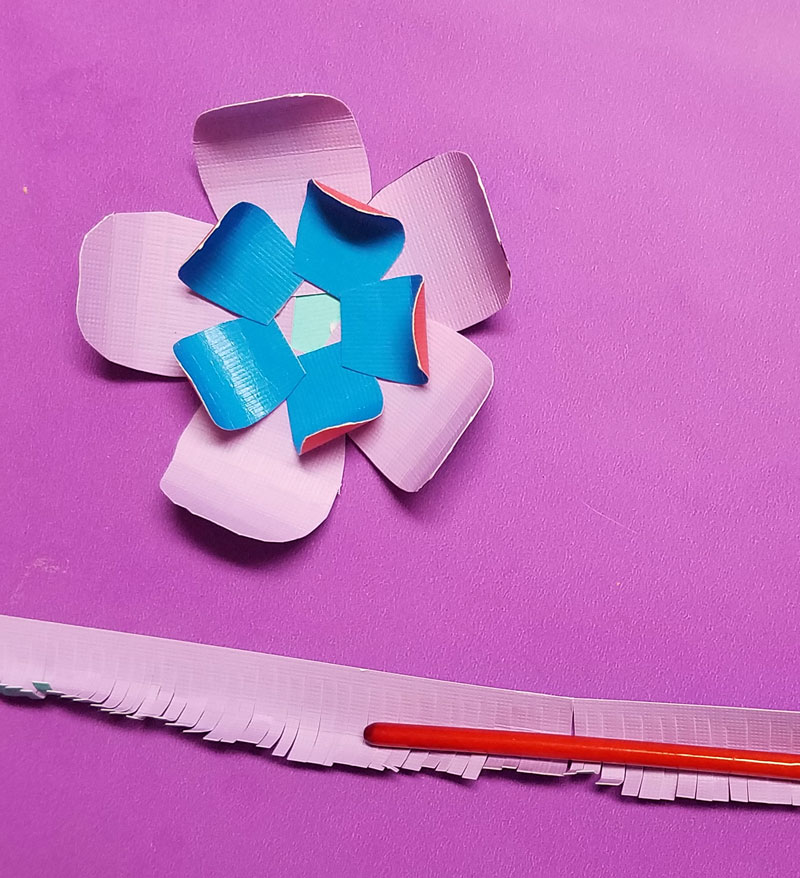 10. Start rolling it up, adding adhesive dots every few rolls, as you go along, to hold it in place. If you feel like it's wide enough you can trim before you finished the strip, or continue until you're done!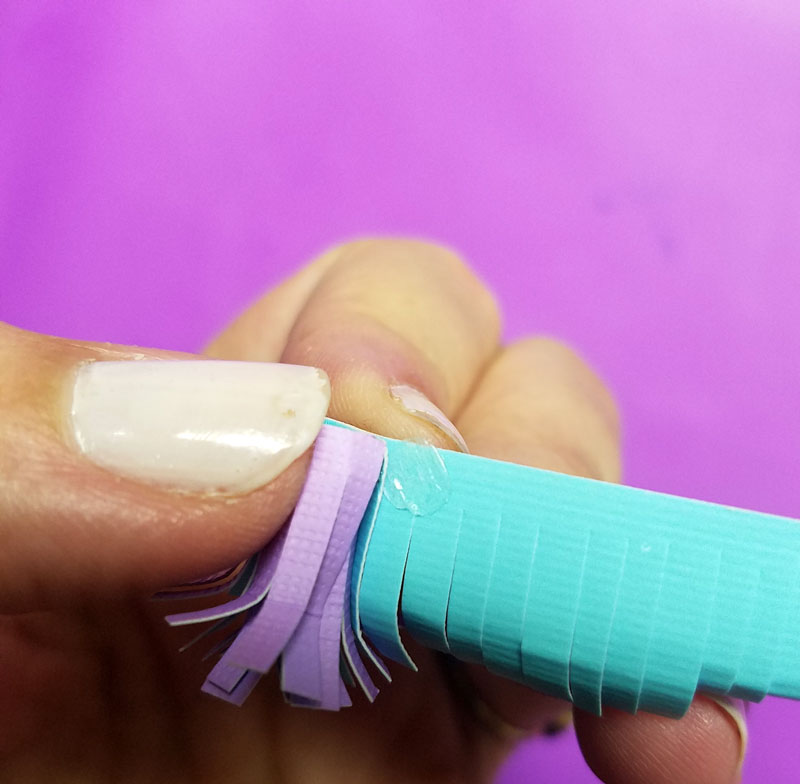 11. And glue it to the center of your paper flower.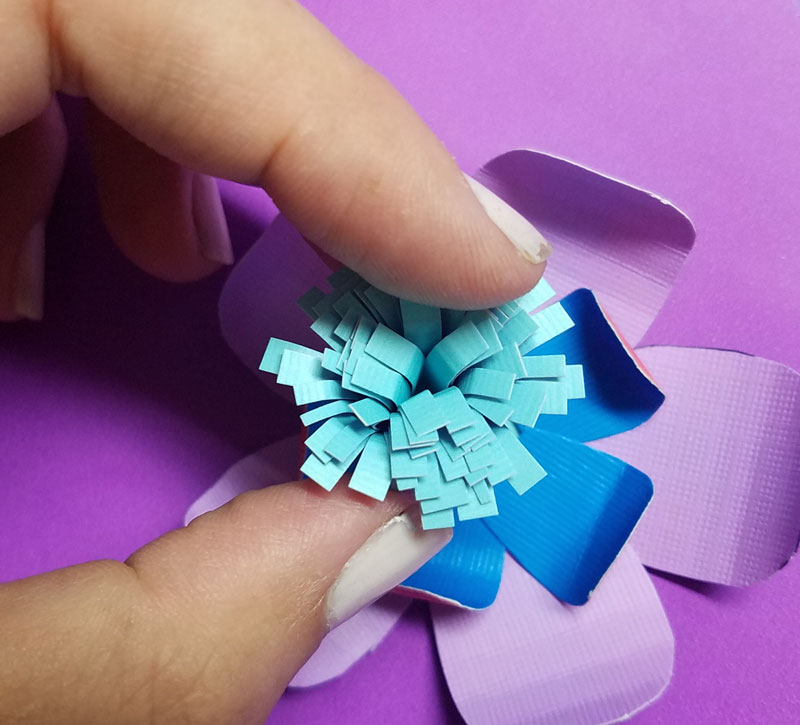 12. Fold that first strip of paper that you cut in half. Add magnets to the inside of the papers if you want to hold it in place better. Attach your flower to the top.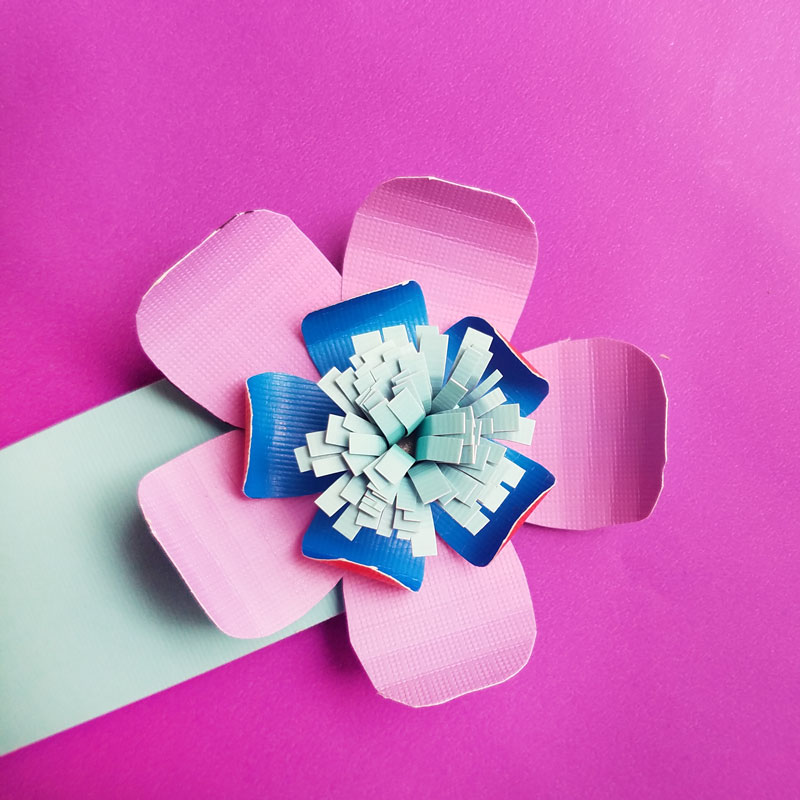 Try another style and experiment with your paper flowers! For this one, I used six petals instead of five, made them longer and narrower, and only did one layer of petals. I added a circle with fringed edges to the center instead of the long fringed strip.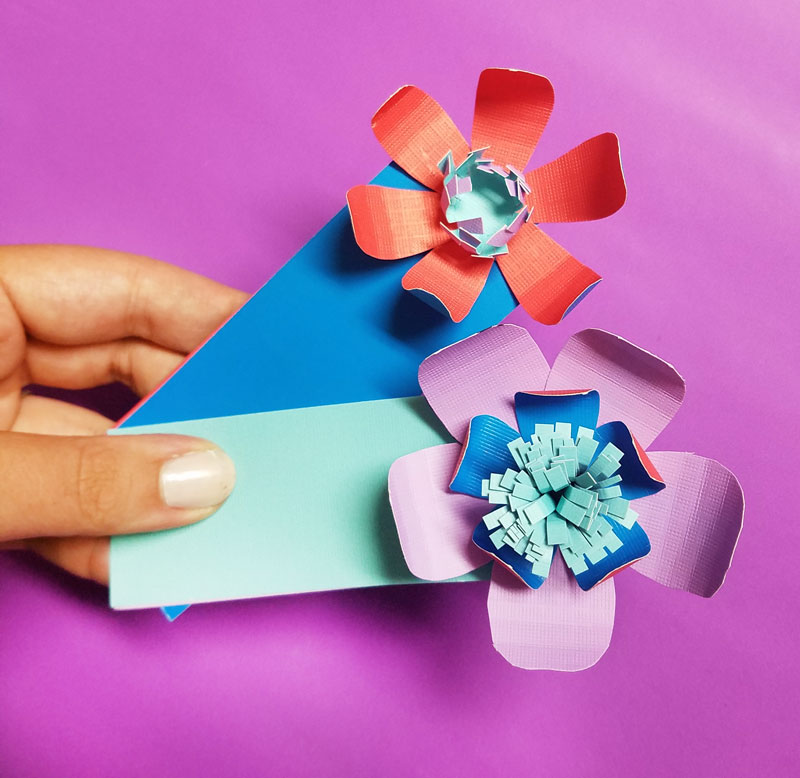 Slip your paper flower bookmark over the page you're in middle of. Slide it down so that the flower rests neatly on the outside and see how pretty it looks!!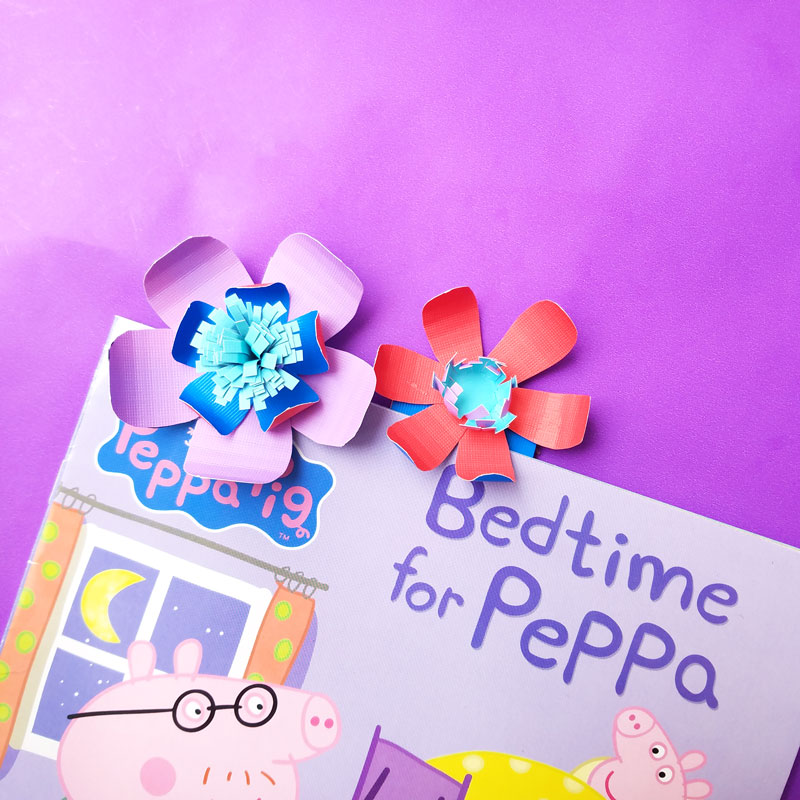 Has your child chosen any books from the Fantastic Scholastic Book Giveaway yet?! Which ones? Now's your last chance, so check it out here!

This is a sponsored conversation written by me on behalf of Kellogg's. The opinions and text are all mine.