When packing your diaper bag this summer, make sure you have everything along with you to make your days go smoothly! These summer diaper bag essentials are some basics I like to have along.
Whether it's being prepared for an impromptu stop at the beach, or a planned day away, having what you need along to keep you safe and for your convenience can make the difference between a successful outing and a disaster.
Along with the usual, here are some summer diaper bag essentials you'll want to have along:
Note: If you're always with the car, you can stow some of these there! Or in your stroller basket…
1. Sun hat – Keep a small, fold-able sun hat available for your little one even if he is already wearing one. They have a way of getting lost…
2. Sunglasses – Once again, if your child likes to play with them, having a spare pair handy is definitely a must!
3. First aid supplies – Outdoor play brings on boo-boos, so be prepared! Have along some bandages and antiseptic or ointment to fix her ouches on the spot.
4. Plenty of water – Not just for you – also for your (solid eating) baby or toddler! Keeping hydrated is so important, especially on hot summer days.
5. Swim diaper, towels – Once again, in case you make a stop somewhere wet… even if it's just a sprinkler park.
6. Stroller UV/insect cover – I don't actually have this in my diaper bag, but I keep it under my stroller. It helps create shade when we would otherwise be for hours under direct sunlight. It also helps protect from bugs. If your child is unlikely to stay in the stroller, opt for a natural bug spray.
7. Aloe Vera – In case mistakes happen…
8. Natural, organic sun screen – Unlike chemical sunscreens, Goddess Garden creates protection that does not also have in it carcinogens. The 3.4 oz (100 ml) size of the baby and kids' sunscreens make it perfect for throwing in for on the go!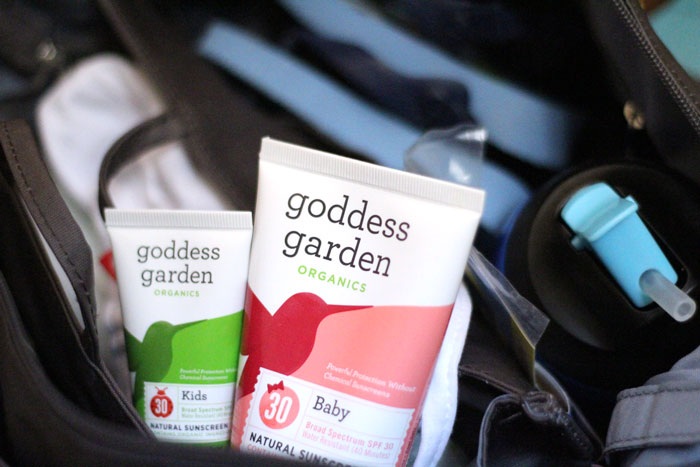 Most sunscreens use toxic chemicals such as oxybenzone, which absorb into your bloodstream and are extremely unhealthy. Goddess Garden is a Zinc and titanium (mineral) based sunscreen with an SPF of 30 – just what you need to protect yourself on both sunny and cloudy days. They are non-nano, reef safe, non-GMO, biodegradable, vegan, cruelty free, alcohol free, paraben and Phthalate free, free from gluten ingredients, recyclable AND locally sourced! You'll know you are protecting the outdoors while enjoying it, supporting local industry, and really keeping your family healthy.
Goddess Garden creates a sunscreen for everyone – including kids, babies, and their parents. They have a facial sunscreen if you're more sensitive there. My favorite is the "sport" one, especially during the heat of the summer, when sweat happens.
To tell you the truth, I can be lazy with sunscreen sometimes, and having a continuous spray really helps! My toddler is extra sensitive to the sun with his pale skin, so sunscreen is an integral part of our routine. Goddess Garden is light, easy to spray on, and very effective. That little pale face is not a shade darker than it was when we got it!
As for me, I always hated sticky, white sunscreens and I love the feel of Goddess Garden. The gentle, natural scent is far from overwhelming, encouraging me to take care of myself. I have much darker skin than M, so I am often less motivated (I don't burn easily). But darker skinned people are at risk in the sun too, and I want to be there for my family for many years to come. Having an easy and pleasant sunscreen to use encourages me to keep it in my routine.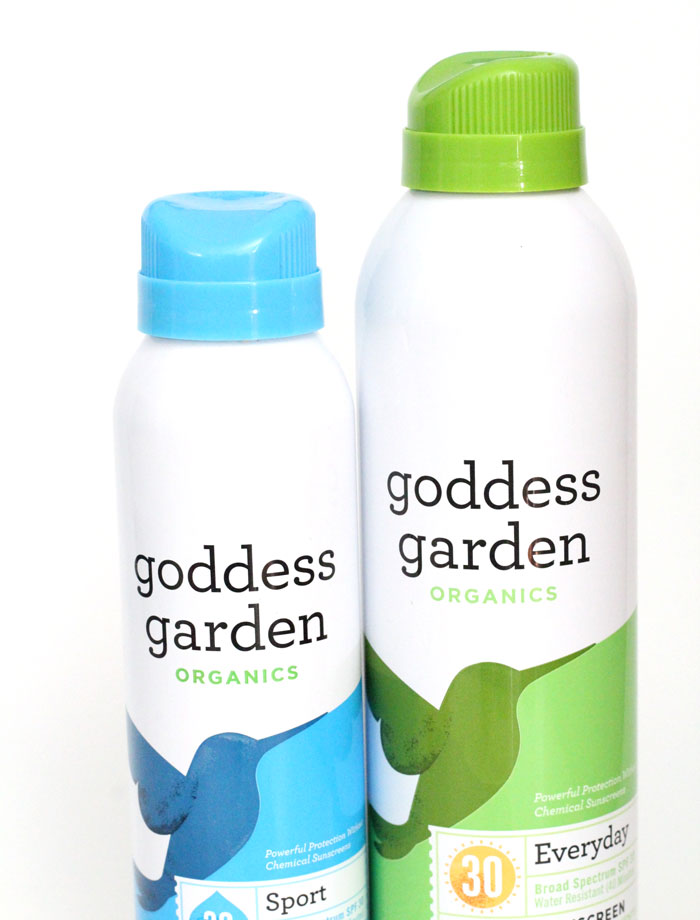 Goddess Garden sunscreens also contain skin nourishing minerals and antioxidants. I love knowing that I am not only protecting my skin – I am also feeding it!
Having sunscreen handy wherever you go will ensure that you don't get stuck. Keep a bottle in your car or stroller as well, so that you can stay safe in the sun. Having the right sunscreen will not only ensure you the best protection. It will also motivate you to put it on any time you're outdoors.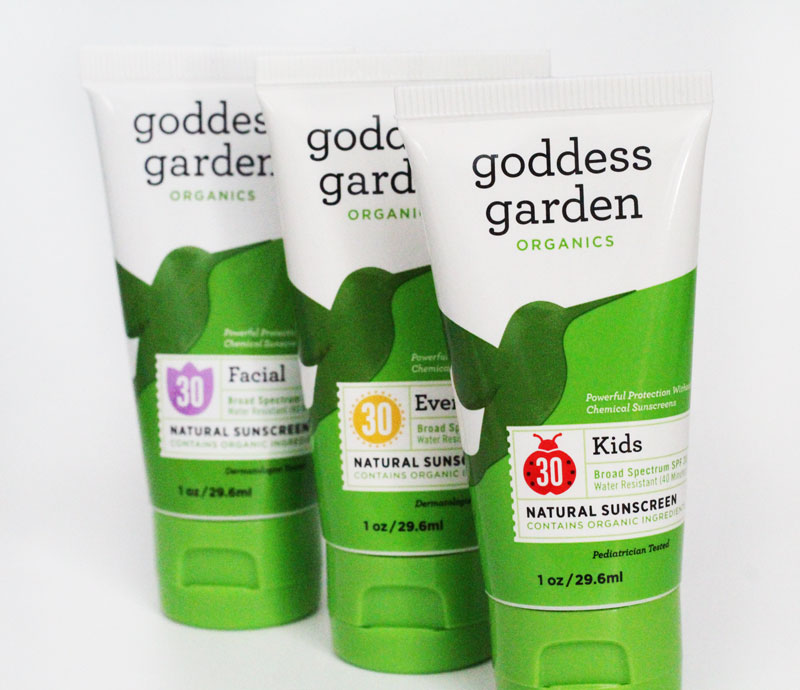 Disclaimer: I received compensation for this post as a Goddess Garden Ambassador. Nevertheless, I would never endorse a product I don't believe it. All thoughts and opinions are my own.