I love a cheap craft, but I love an easy craft even more! These DIY flower pots have a texture that is easy to apply and it can be done so quickly too. Call it a naptime craft…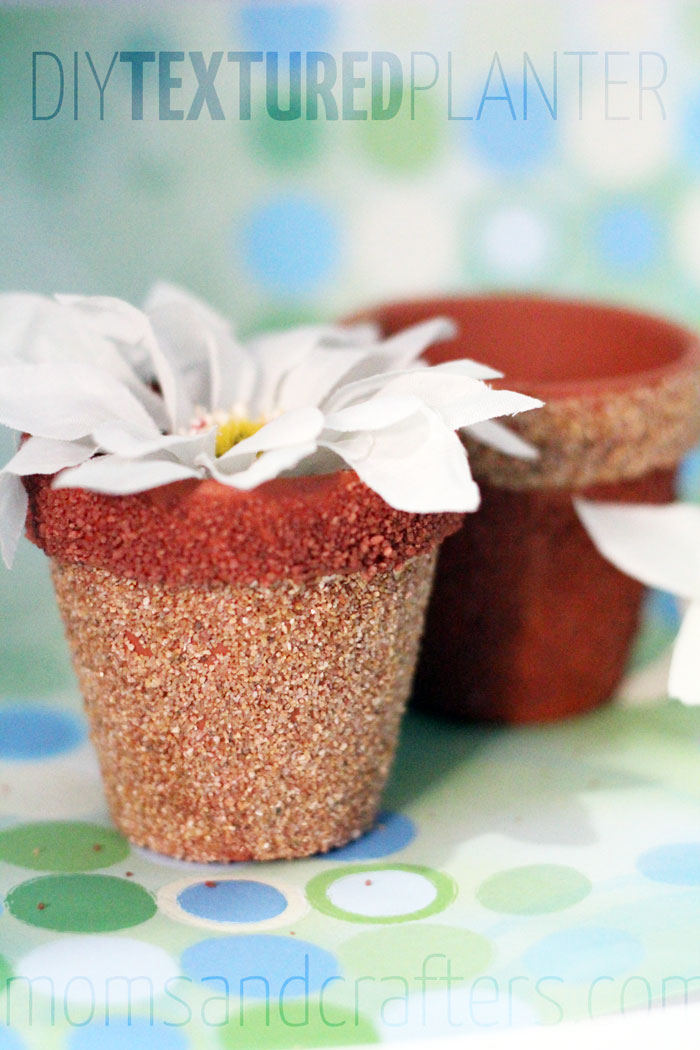 I bought these little dollar store planters a while ago, and wasn't sure what to do with them. A couple of weeks ago, I was at Michaels an found this cool coarse sand that looked morel like crushed stone. I decided to try decoupaging it to the planters to create a textured look.
The result is lovely: it adds dimension and interest without taking away from the natural beauty of the clay.
If you're looking for more of a glitzy look, use glitter on a white ceramic flower pot. IF you're looking for something bold and color blocked style, use colored sand on a paler planter. The possibilities are endless.
Supplies to make DIY flower pots: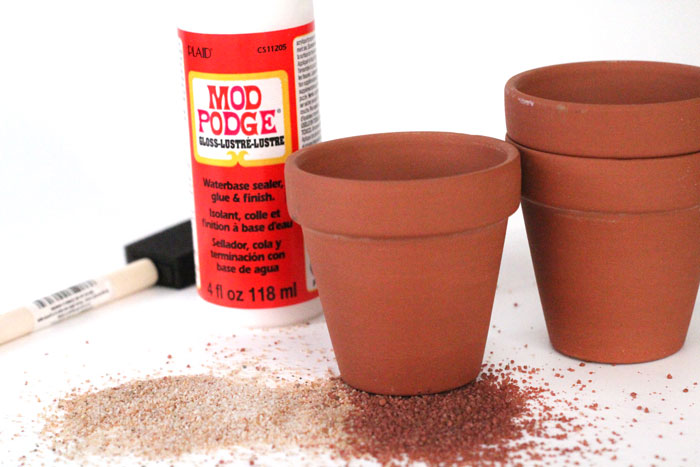 How to make the textured planters:
1. Prepare a bowl with your first color.
2. Spread mod podge generously on your planter in the area where you want that color (not too generously – make sure it doesn't drip).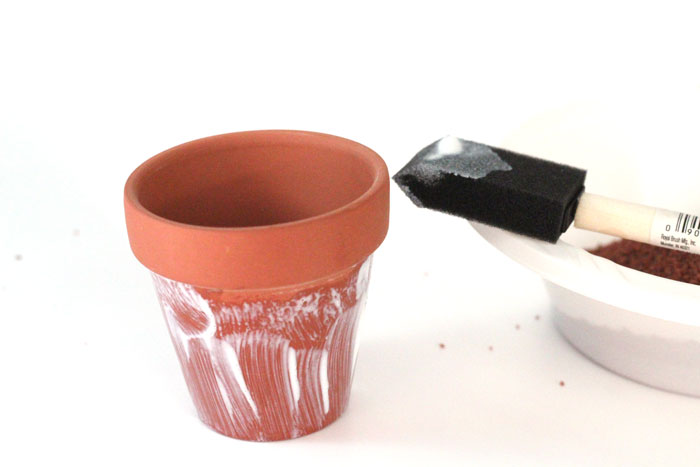 3. Dip your pot into the bowl and coat generously with the sand.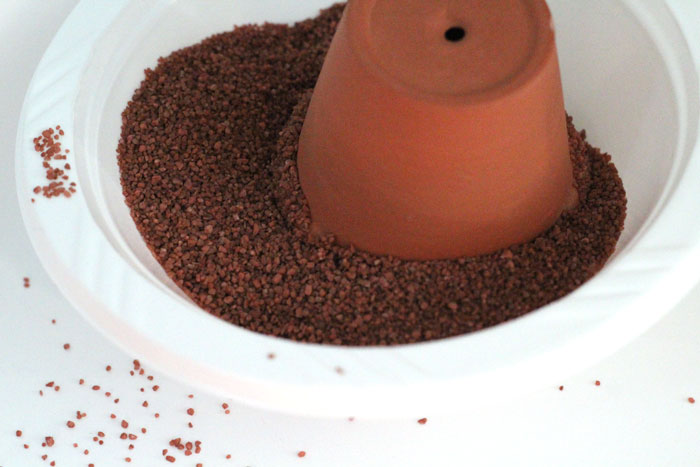 4. Allow to dry completely and repeat with the second color.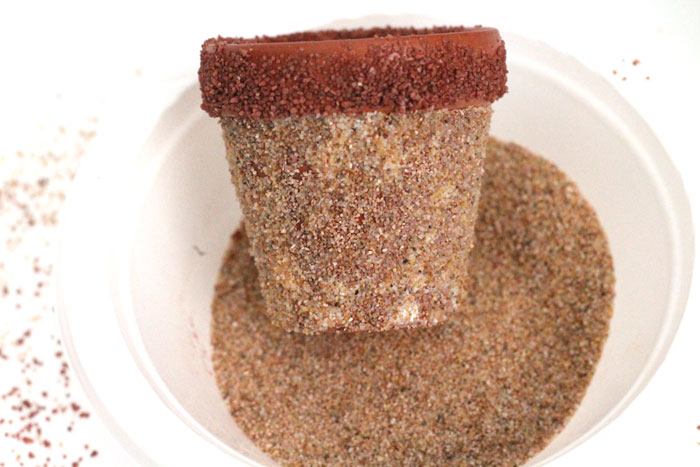 5. It may shed a little (I don't mind it as these stay put.) If you want to seal it, coat generously again with mod podge. It will work best if you use your fingers this time around to get a thick, even layer (without drips). It will dry totally clear.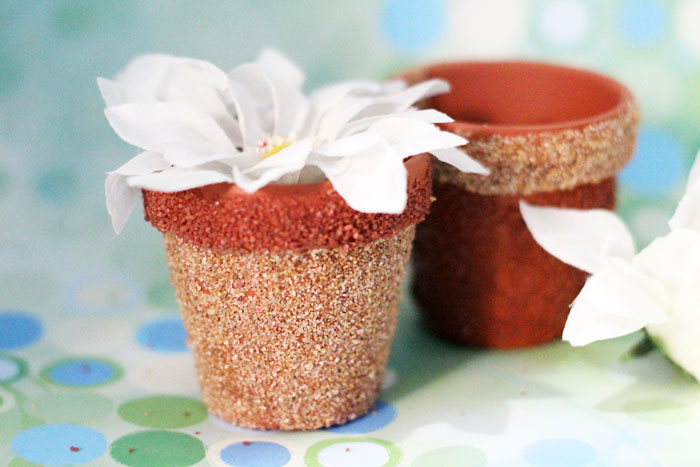 What ideas do you have for this textured DIY flower pot? What will you plant inside?
Disclaimer: This post contains affiliate links.