Why use zippers for their intended purpose, if there are so many zipper crafts out there?! These fun ideas take those zips out of context (some more than others) and make the funnest and funkiest accessories out there! From fine motor ideas for babies, to things for the home, and fun fashionable ideas, there's something for everyone. These cool things to make with zippers will really help you bust your stash. Disclosure: This post contains affiliate links.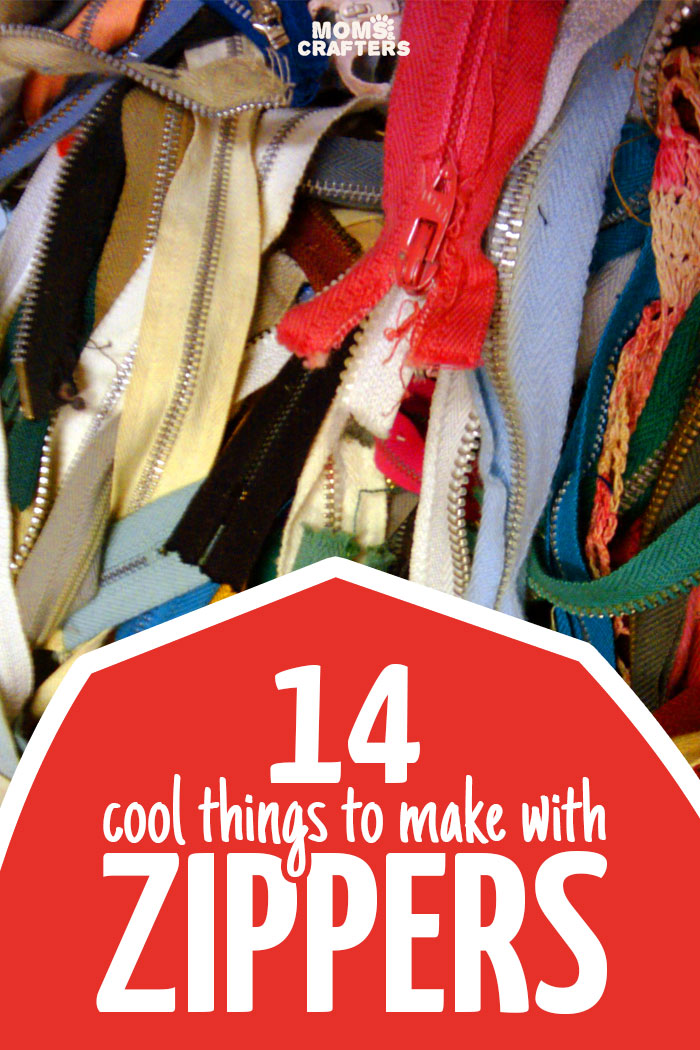 I never really thought much of zippers in terms of a non-sewing craft supply. One day, while randomly browsing Amazon I impulsively picked up this pack of colorful zippers (this is an improved package from the actual one I bought, explanation to follow).
That has since become one of my favorite craft supplies. Zippers are so quirky and fun when used as a styling element, as opposed to a functional element. While I still use them for function (such as in my busy board, below) I really like how they look in accessories, such as my bracelets.
One thing to know when buying zippers for crafting: Pay attention to size and material!
I just got the best/most colorful pack (mine were nine inches), but I could have used a few more inches for my zipper headbands. Zippers are easier to shorten than they are to lengthen for your zipper crafts.
Also, mine had plastic zippers. While that is great for some crafts, you may want metal zippers for others. You can also recycle zippers from old clothing for some of these ideas.
Here are some of my favorite zipper crafts from around the web. Click on the title or image to be taken to the full tutorial for that craft. If you've made something fun with zippers, come and post it on my Facebook wall! I love seeing the beautiful ideas my readers have.
14 unconventional zipper crafts:
1. This Zipper fall wreath by Crafts n Coffee features lots of zipper art, with tutorials on how to make them! Plus, upcycle another cool piece of "junk" you might have handy.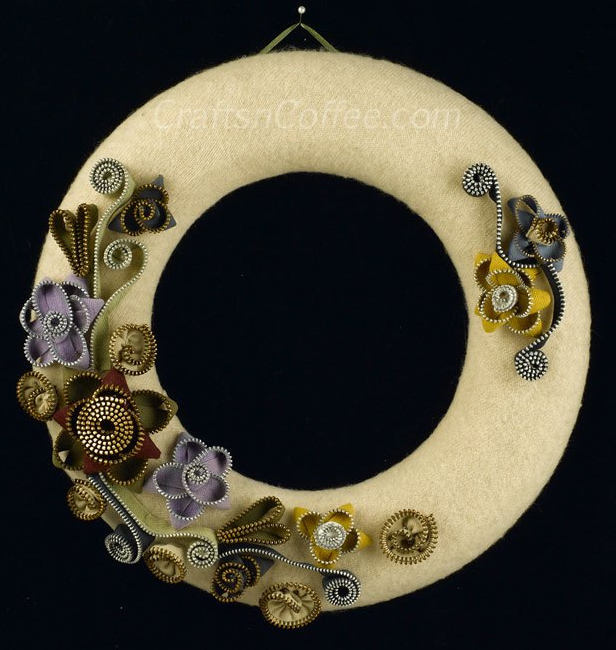 2. Zipper ruffle ballet flats by Craftaholics Anonymous are surprisingly easy to make! I love how simple it is to upgrade a cheap and plain pair of flats to something that will become a conversation starter.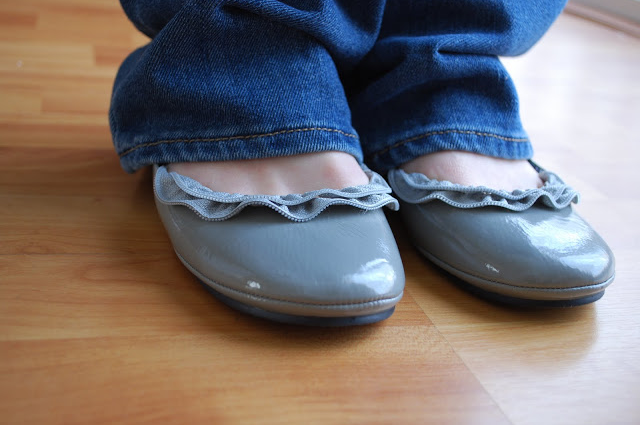 3. Make zipper headbands to wear one or two at a time! There are two methods, depending on the supplies you have handy.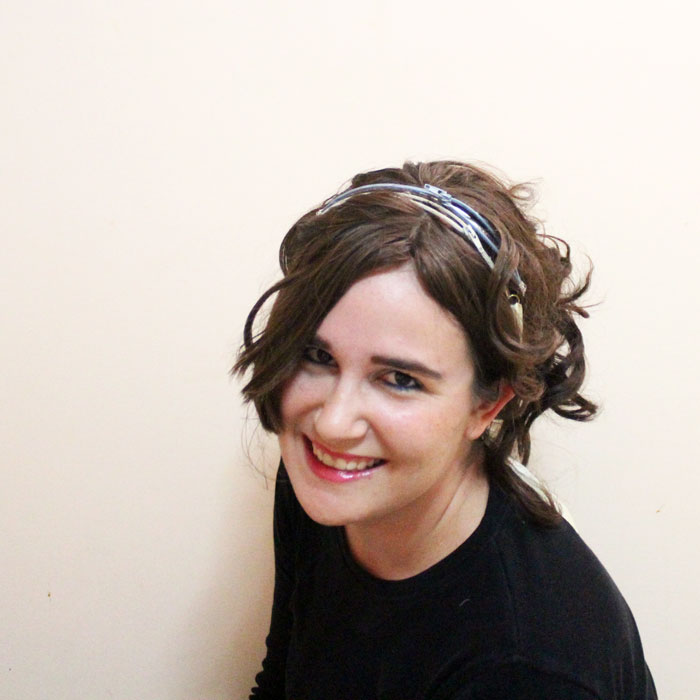 4. On top of the list of "things you'd never have guessed you can make with a zipper" is this zipper lamp by Randy on Instructables. The coolest part: you can adjust your lighting and mood easily! Click the image for the tutorial.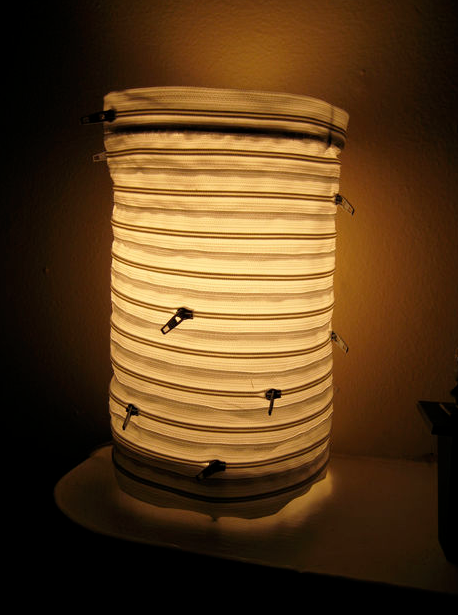 5. Zipper stud earrings by Craftaholics Anonymous take literally two minutes to make. Why not create a bunch to gift this holiday season? Package them in these pillow boxes.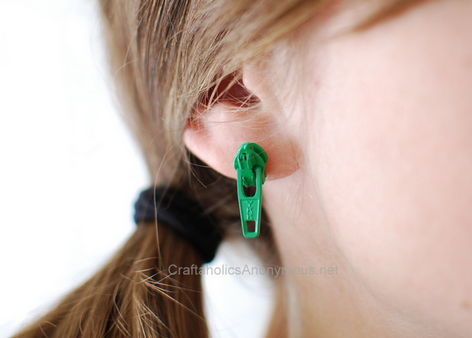 6. Zipper daisy hair bow by Delia Creates is a magnificent hairpiece that shows you just what your zippers can actually do! Click on the image for the tutorial.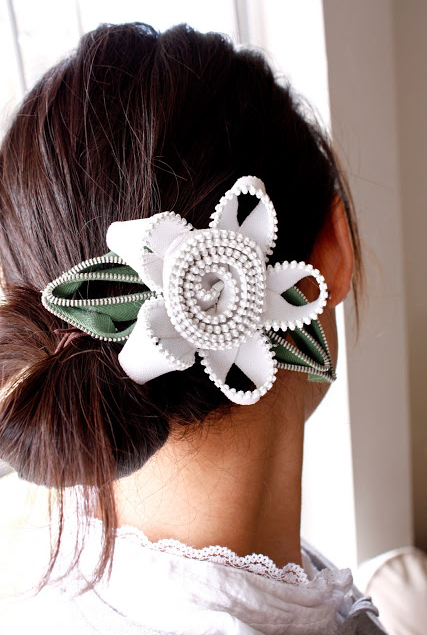 7. Stack these simple zipper bracelets, or wear them with other bracelets. They are such a cool party craft for teens too, as the supplies are inexpensive and they're quick to make.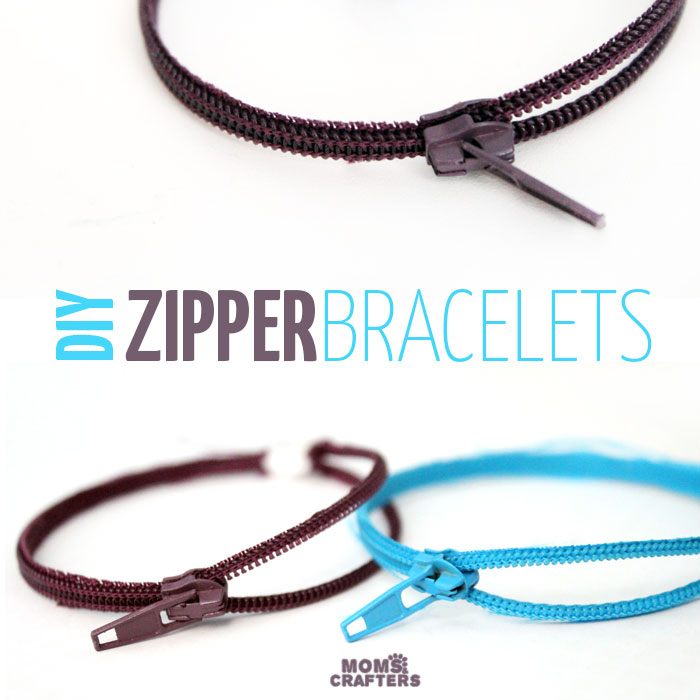 8. Here is a slightly more advanced zipper bracelet by Elemental Carbon, if you prefer to do a more "serious" bracelet craft.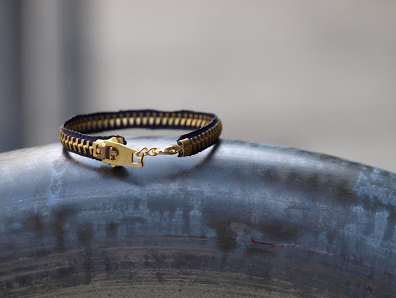 9. Keep your tot busy for hours with a quiet box that's perfect for travel! It includes lots of fine motor fun, but the zip is M's favorite.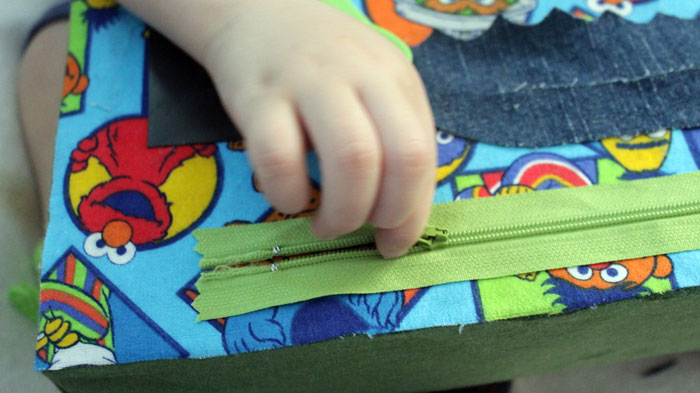 10. Does your kids seem to gravitate toward the zippers on the quiet box? Try this zipper board tutorial from Twin Talk instead!
11. I love these zipper ornaments by Crafts 'n Coffee so much that I want to make them even though we don't celebrate Christmas. I'm thinking of maybe making a Sukkah decoration like this instead.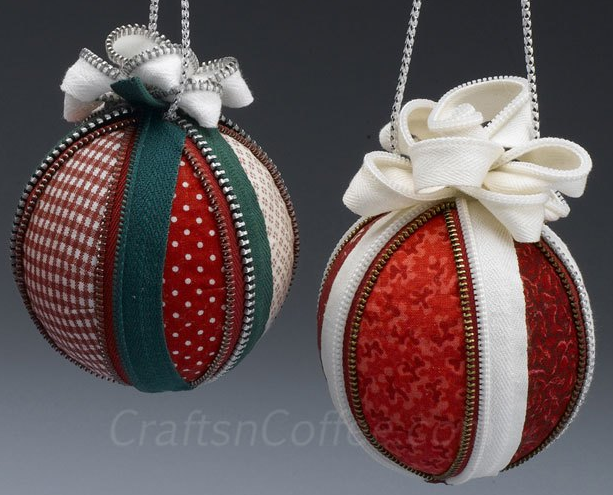 12. Instead of buying a zipper pouch like this one, why not DIY?! This zipper rainbow pouch by Scattered Thoughts of a Crafty Mom is pretty basic if you have a sewing machine.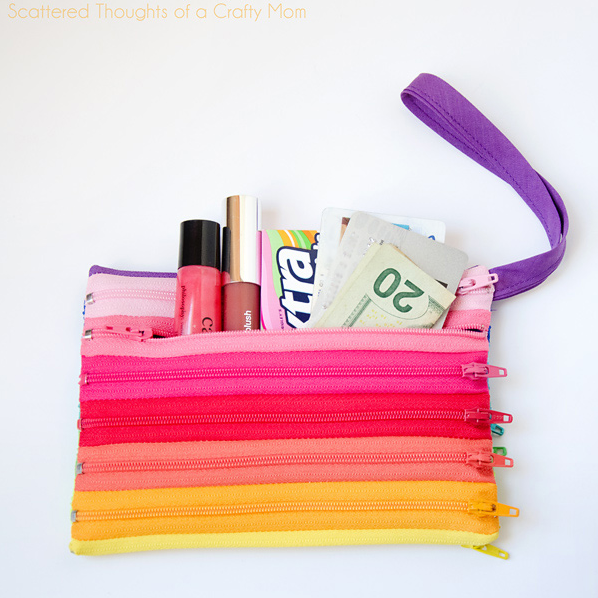 13. Looking for a more unique idea for a bag made of zippers? Follow the pattern over at Coats and Clark to weave a zipper purse.
14. Combine zipperswith other textures in this zipper flower rosette pin from Delicate Construction.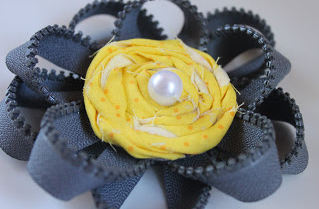 I have to say, sometimes when researching posts for a list like this, I realize I'm running low on that supply, because I know I want to try each one. It really amazes me what these creatives were able to come up with. I think a zipper board would be a winner with M, so I'm definitely going to try that! Time to restock my colorful zipper stash!
Which zipper crafts will you be trying? Have you come up with any others that aren't listed? Comment below!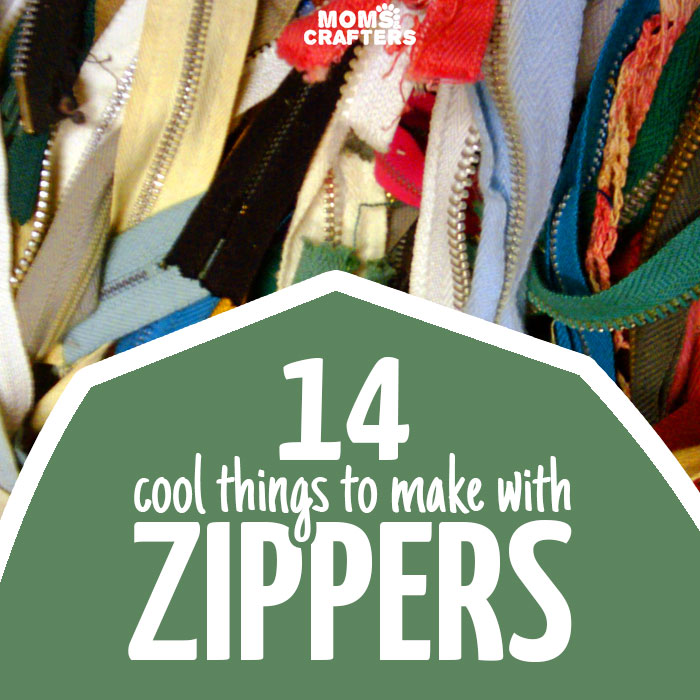 Copyright disclaimer: All photos have been reproduced with respective bloggers' permission. Please do not use these images without checking with the original blog owner. If you would like to share this post, please use the first or last image in this article, not one of the individual craft images. First and last image are a modified version of this image.