Aaaand… it's time for another free printable coloring page for adults from the coloring tribe. This time, the inspiration was totally from my toddler! This doodle boat coloring page is quite detailed but can be colored on basically any level.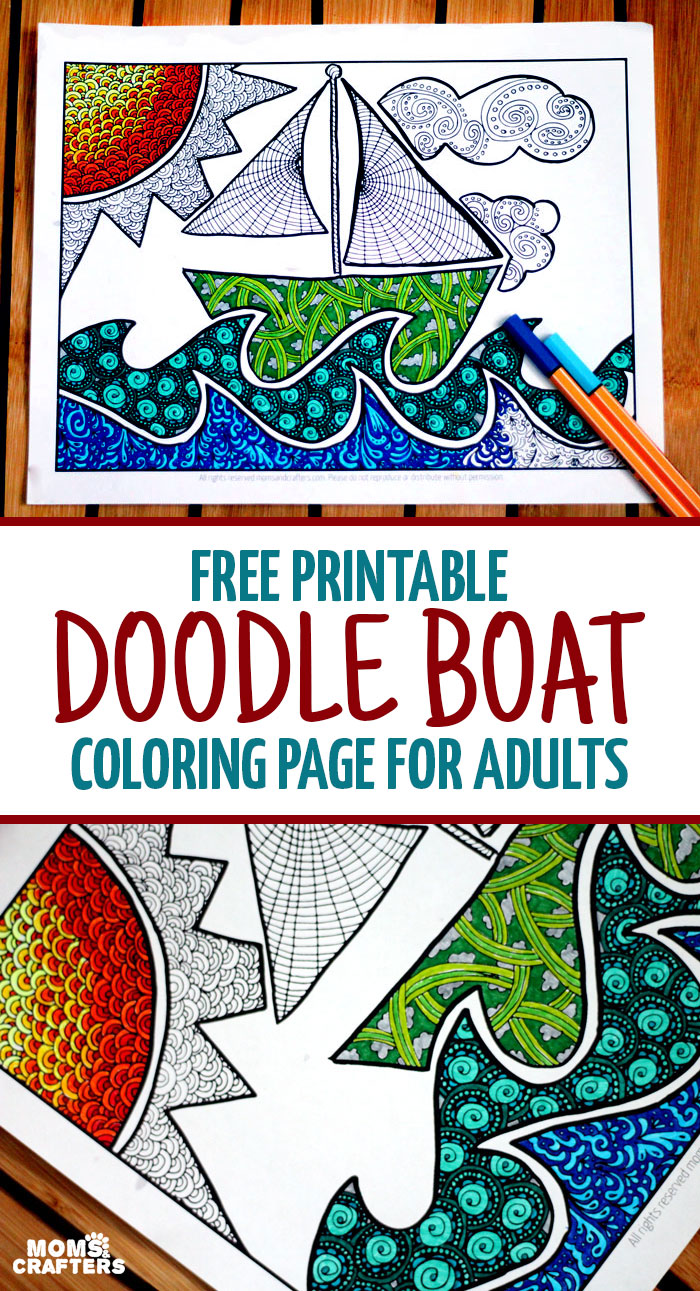 I wanted to create something that will be bold, with simple shapes, and that I can frame and hang in my son's room. When these pages have a bit more function it motivates me to finish coloring and so I decided to go with a child-friendly design.
[convertkit form=5124946]
I made it complex by starting with a bold shape and filling it in with intricate detail and patterns. This type of page really challenges my creativity as I need to come up with new patterns.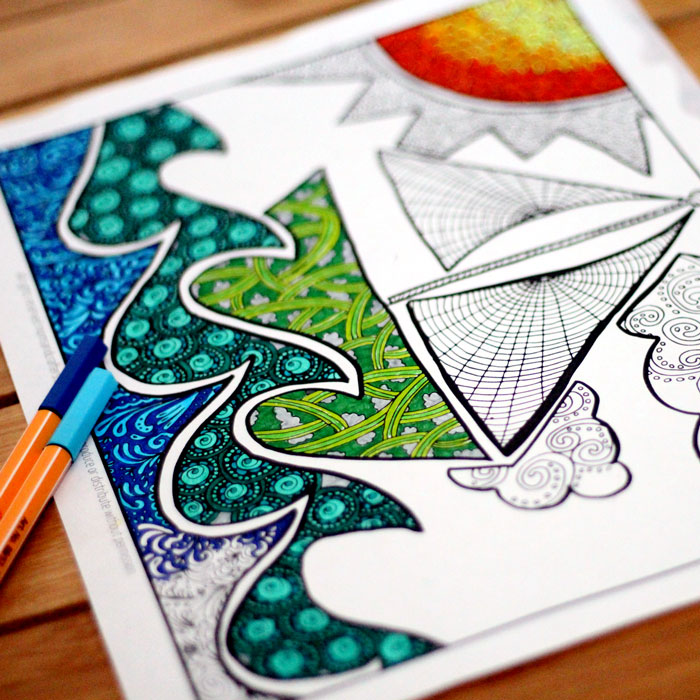 While I do sometimes "reuse" a pattern, it's drawn from scratch each time so that it's unique. For example, the pattern in the sun I've done in my Fairy HQ page here, in the rainbow cloud. But here, I've done sets of 3 rings, and in Fairy HQ I alternated 3 and 6. Not only does the different context make the coloring challenge unique, but the slight differences in pattern make the coloring experience unique.
So this page was one of my most complex and detailed to create – and the beauty of it is the simplicity of the finished look.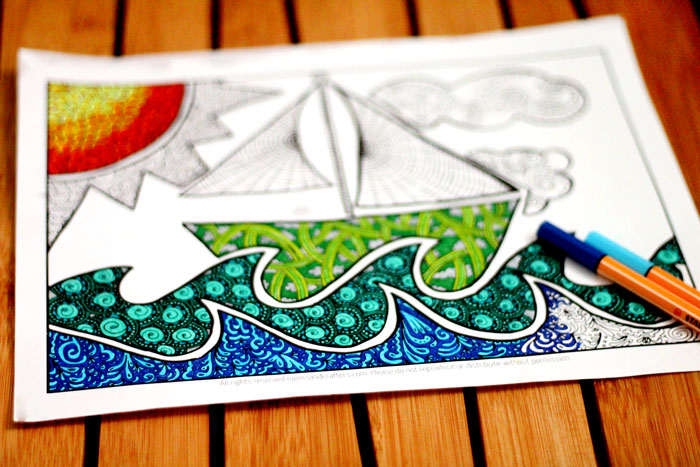 Coloring this free printable coloring page for adults:
Disclosure: this post contains affiliate links.
As I mentioned, while this coloring page is detailed and will take time, there are different "skill levels" built in. The small spaces are begging for use of fineliner-type markers. I used Stabilo 88 but Staedtler fineliners and gel pens are also perfect for this.
You can see that I did try to use the pattern to give the sun dimension: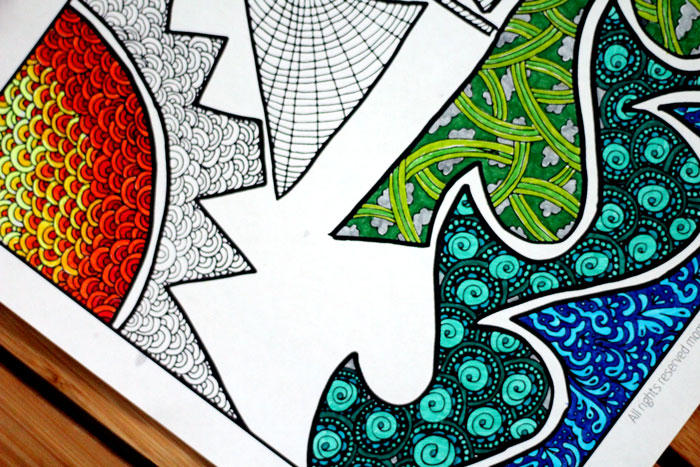 I didn't do the gradient as well as I could have but the look still has impact. But you can see on the bottom I just chose 2-4 colors and filled in the space. It was more zen-like and mindless. In both areas, the white space sets it apart, so when you finish, you have a bold and child-friendly design.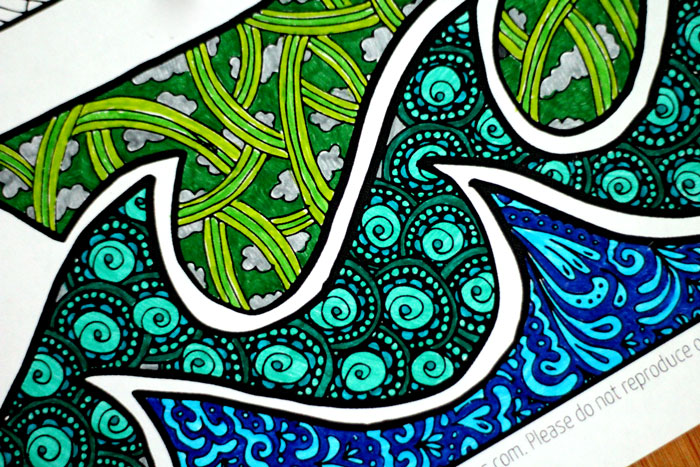 It doesn't have to be for a kids room – you can really just go with it like you do any of your pages. But I do like the change from scene-oriented pictures to simpler lines with more complex detail. I hope you do too!
Ready to roll?
[convertkit form=5124946]
Sea Coloring Pages for Adults bonus pack!
I've created a bonus pack for this wonderful set of pages! Just click here for more information, or you can purchase it via Gumroad below. If you prefer to go the Etsy route, just click here.
Want more? I did mention this is a "coloring tribe" page – that means there are four more for you to download in this month's ocean theme! So here ya go…
Hidden Treasures beneath Waves by Arts & Crackers
Ocean Adult Coloring Page by Hattifant
Sea Corner Bookmark by Easy Peasy and Fun
Doodle Boat by Moms and Crafters (you're here!)
Ocean-Themed Coloring Page for Adults by Trail of Colors
Make sure you follow along so you don't miss the following month's pages!