You might love coloring cool coloring pages, but did you know you can take it so much further? There are actually so many more cool things to color out there that are functional too. They make perfect gifts, whether colored or uncolored, and are so much more satisfying.
I think that coloring is SO relaxing but…
Usually I enjoy coloring and then put it into a folder for another time… Wouldn't it be cool if I could color something I can use immediately? That's when I had the idea to use a POD, or print-on-demand service to do just that!
Disclosure: this post contains affiliate links.
I started uploading some of my coloring pages to Society6 so that we can all order them on mugs, shower curtains, and more…
TIP: USE THIS LINK TO GET $10 off your $20 purchase at Society 6!
You can use that on any of the Society6 products listed below, such as the coffee mandala mug or the mandala clock.
These things to color make great gifts. You can color them in to add that personal touch to a gift you're already giving. Or, you can gift them uncolored. Bonus points: gift it bundled with coloring supplies. This goes far beyond another coloring book for that colorist you love!

How to color these cool things to color:
Some things are slightly more difficult to color, but the results can be amazing. Here are some more tips:
Your clock can be dismantled from the back and the face colored in.
Things such as rugs and towels (not listed below) that do NOT have a flat surface are challenging. I recommend going for a larger area at a time (as opposed to filling in the fine detail.) You can use fabric spray paint and block off the areas. You can also use dyes and an eyedropper – just beware of colors running when you wash it! You may not want to be too precise.
13 Cool things to color (that aren't coloring pages!)
1. A coffee mandala coffee mug! Use ceramic markers to color in this mug. Keep it, gift it, or better yet, gift it uncolored with the markers!!
Tip: you can get it in a travel mug too! Or get the original design on a page to color here.
2. Color-in stained glass suncatcher: Color in these fun suncatchers to add a little sparkle to your home…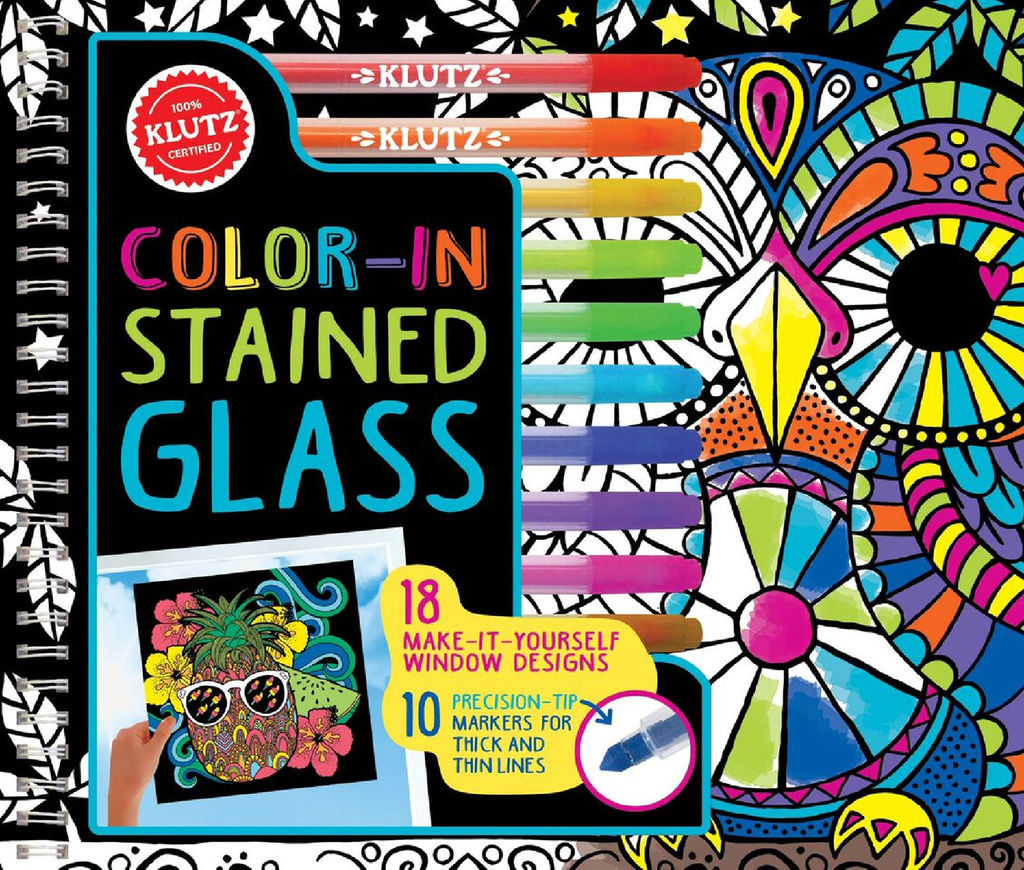 3. A mandala pouch: I can't think of a more appropriate way to store coloring supplies than a pencil case that you colored in! Use fabric pens for this one, and you can even add details with puffy paint.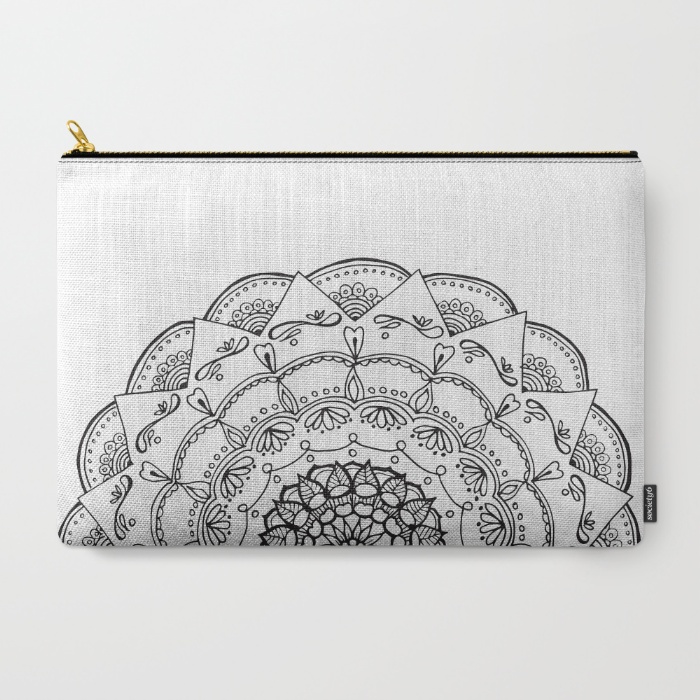 4. Something ready to hang: This Fairy tales poster is begging to be colored in and hung up! If you don't go for fairy tales, search for other designs. Even better: get a canvas and color in true art. You can use oil paints to blend and make beautiful shading if you are getting a canvas!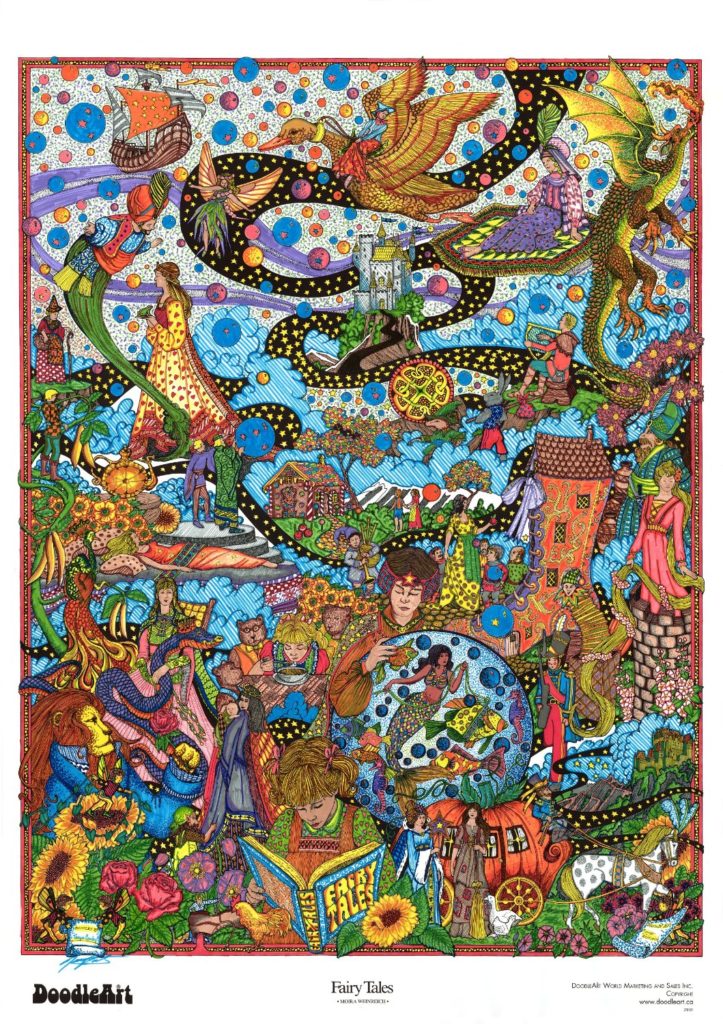 5. A mandala clock: Isn't it cool how the mandala goes around the clock? I love this fit! You will likely need to unassemble and reassemble the clock to color it, but it shouldn't be too hard.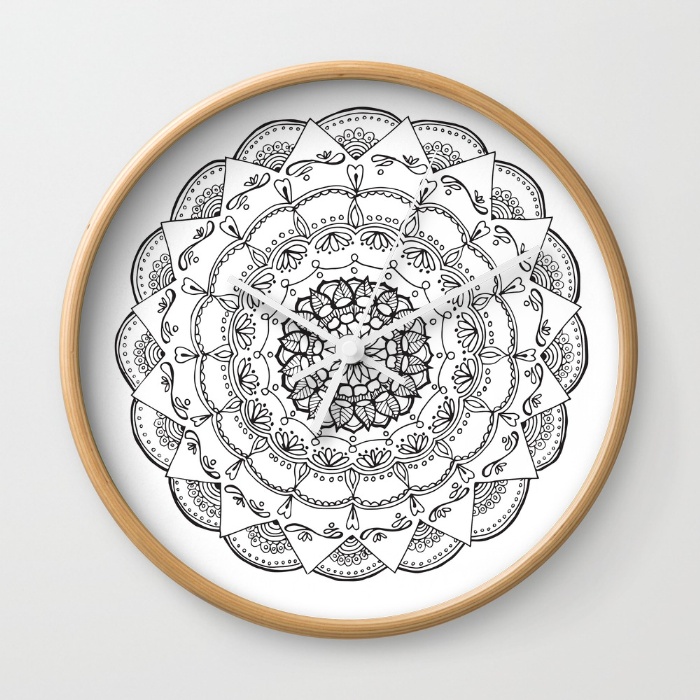 6. A mermaid tee – Color it and wear it! If you prefer other designs, check some out here. You can also color in tanks, hoodies, and even leggings!!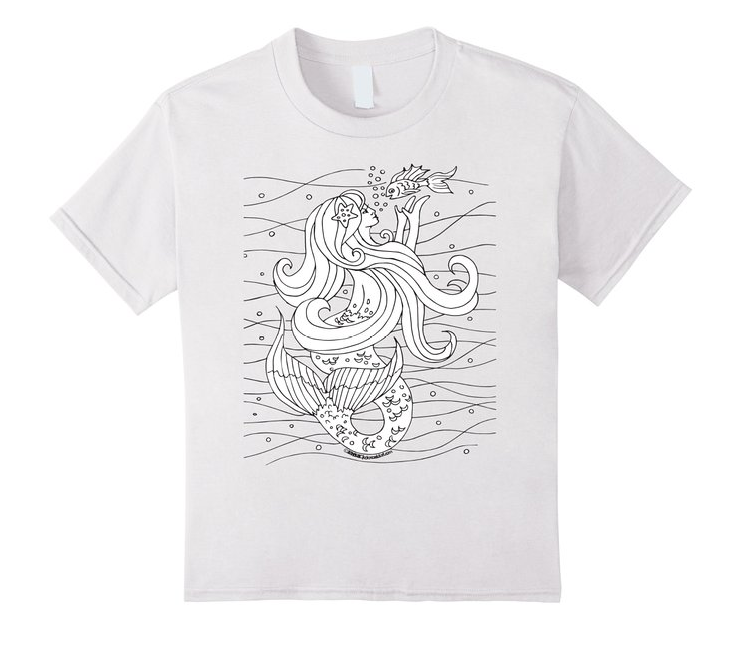 7. A duvet cover – um, yes, I AM serious! This is not an overnight job, but you'll love the result and be so satisfied when it's done! You can also color in pillows to match if you'd like, or just choose one.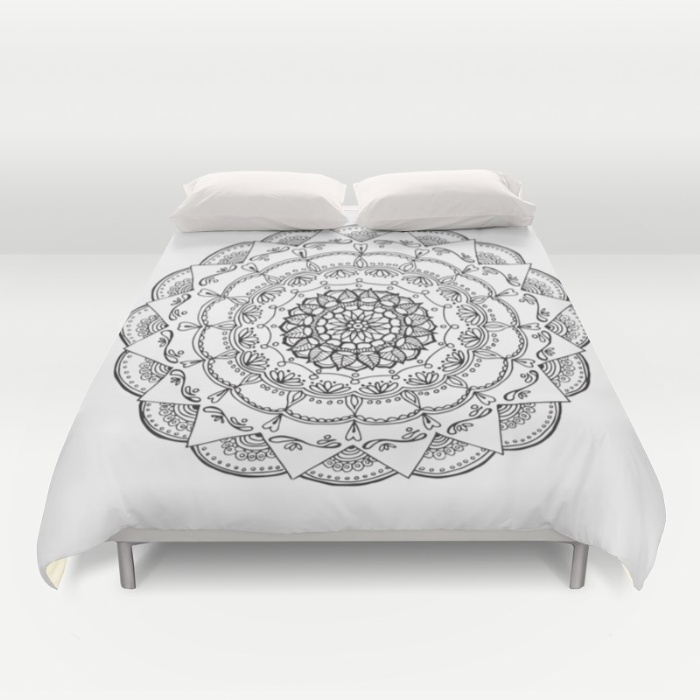 8. Color-in gift boxes: You can get these printables for free!! This adds a personal touch to any gift. Another option: give color-in greeting cards that you colored!
9. A coffee laptop skin: Yep, it's coffee that keeps me going while I work! This coffee typography laptop skin is so appropriate. It's available in other color-in prints too, for a variety of devices!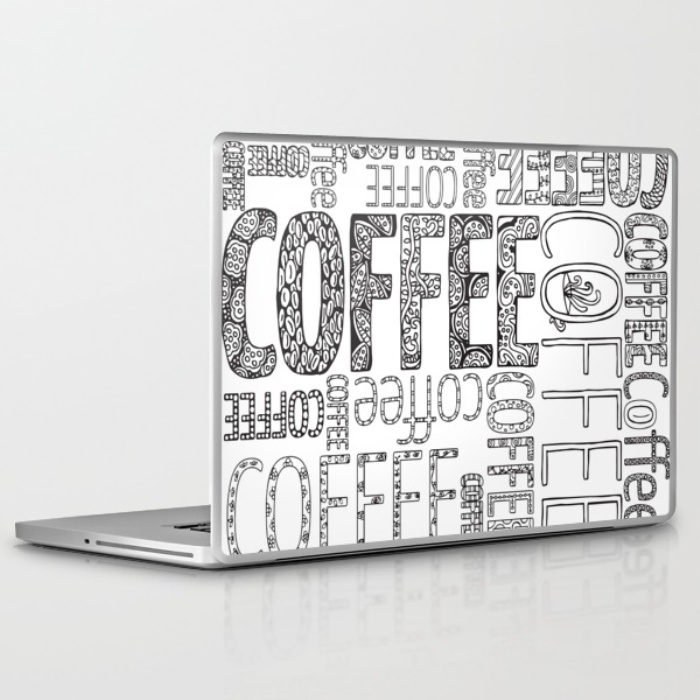 10. Fun masks for dressing up: You can get a few free samples of these color-in masks, and more designs for a couple of bucks. How cool are these for parties?!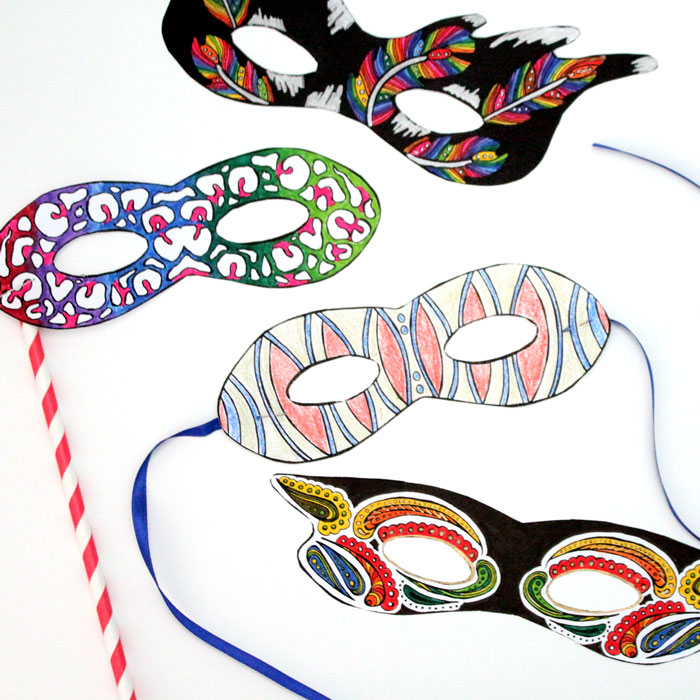 11. Tote bags – Available in a few different designs, these are such fun! They are perfect for carrying coloring things on-the-go (to the waiting room, etc.) or if you just want to show off your work…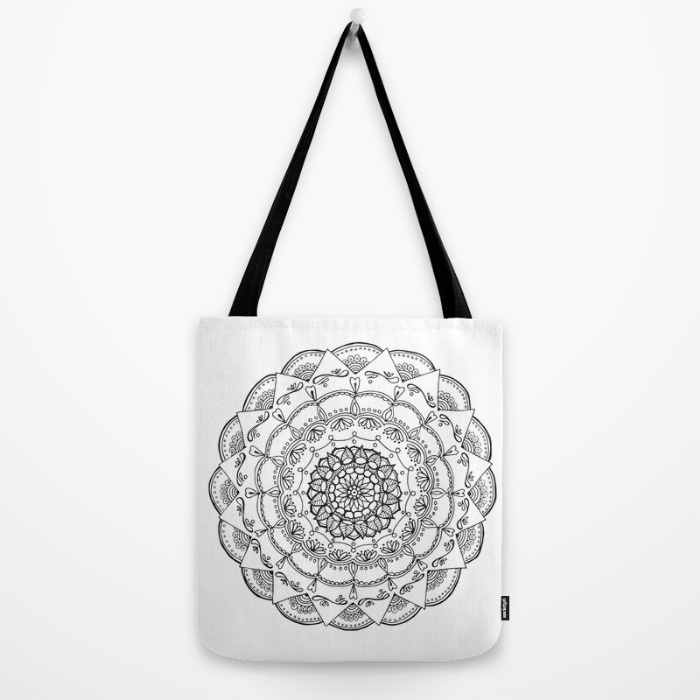 12. Photo Props – get these free printable photo props and make your party totally rock!! You have a total of 7 props to choose from.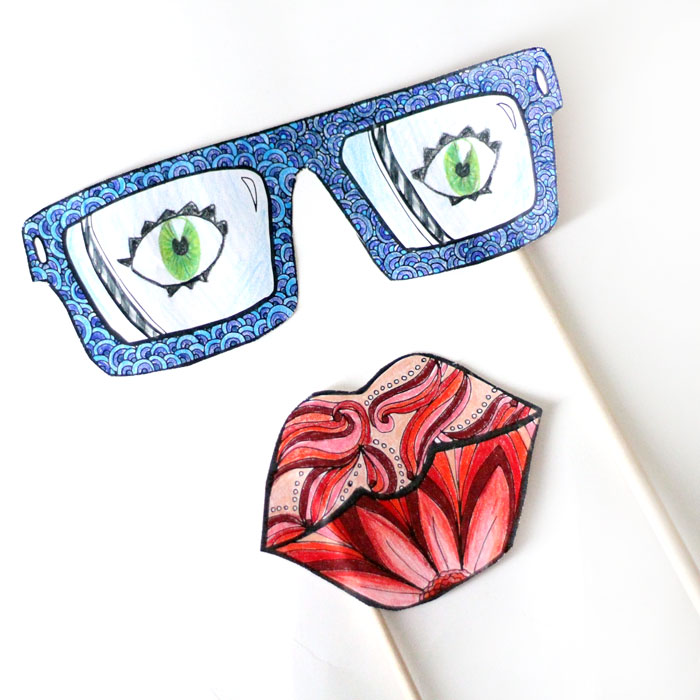 13. Shower curtains – I'm in love with this boat scene shower curtain – perfect for the kids bathroom! You can find more color-in shower curtains too.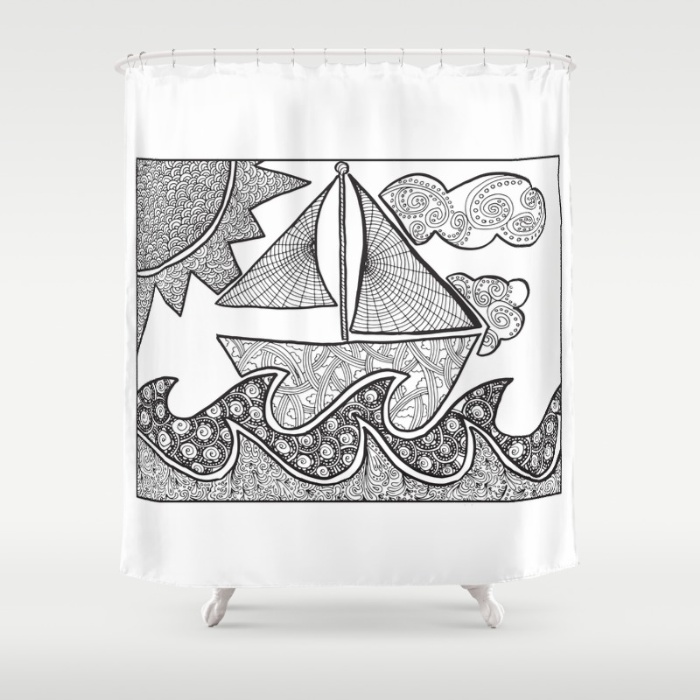 What do you think of these cool things to color? Do you prefer these or coloring pages? Anything else to add to the list? Comment below!