I am thrilled to once again present to you Evelyne from Nemcsok Farms , who had the brilliant idea of turning my office supplies coloring pages into cool desk jar organizers on the cheap!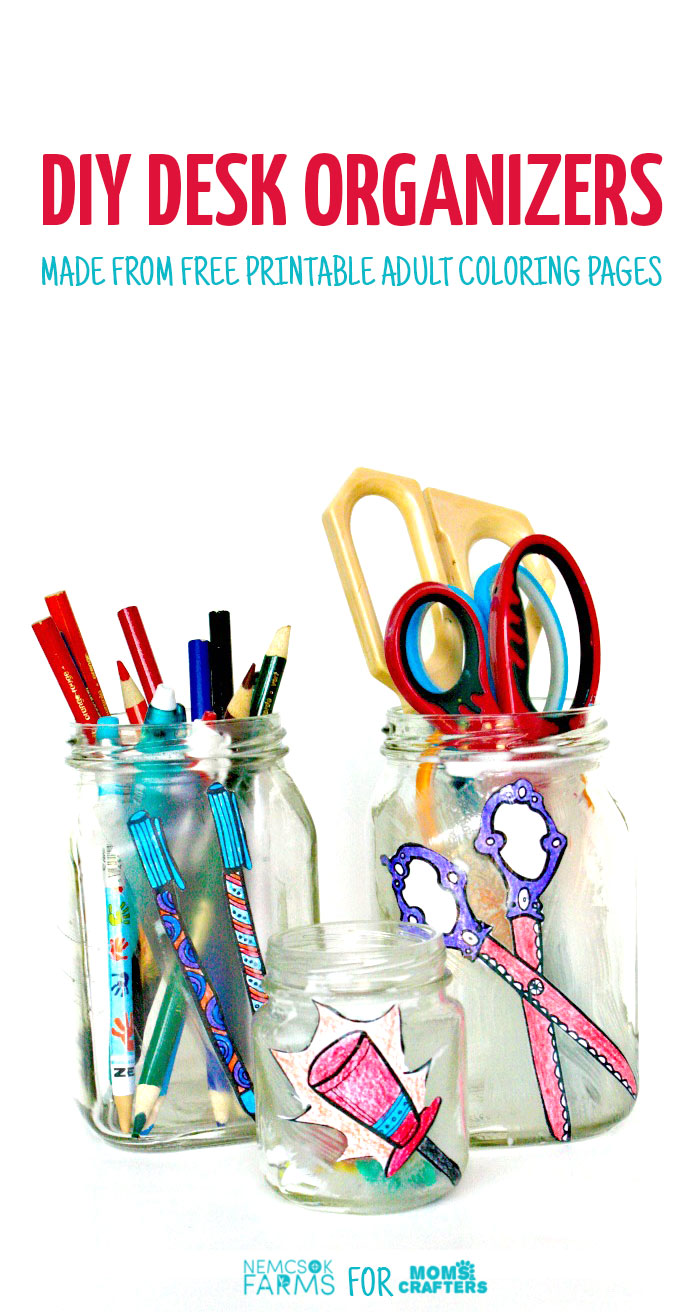 If your desk is anything at all like mine, not only can it become a catch all for all the mail, stationary, pens sticky notes, books and even rocks (we have a lot of budding geologists in our home), it can also become quite intimidating. Well, when I prepared to do my usual desk cleaning ritual this time, I came up with a way I could totally make this space even better. More organized, and more me. I got myself a copy of these super fun coloring pages, and set out to take back my desk.
Disclosure: this post contains affiliate links.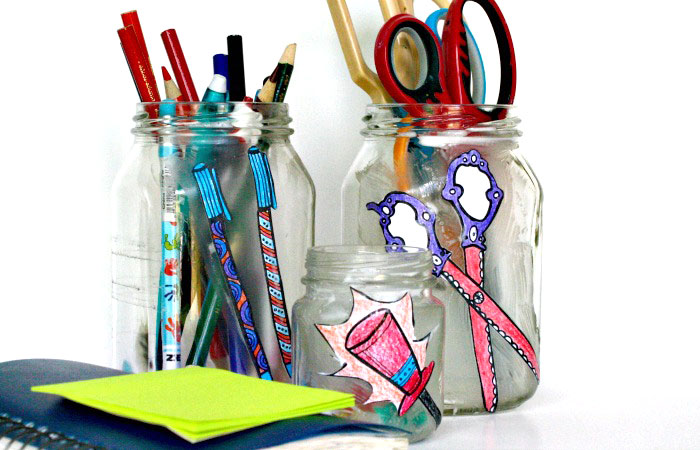 About the decoupage I used for these desk jar organizers:
I used a homemade decoupage concoction for this, as it was such a small job, and the homemade stuff was perfectly adequate for this application. Plus, I didn't have any of the real stuff on hand, and I am nothing if not resourceful. To complete my jars, I used one teaspoon of white glue, mixed with one third of a teaspoon of water. So easy. Wipe off the excess from the jar for a clean finish. I opted to leave it on one of the jars, as I like the opaque look it adds.
About the glass jars I used for these desk jar organizers:
Also, and this is just my own personal preference, call it a quirk, if you will, but I don't use mason jars for crafting. While they are ideal for so many crafts, I can't bring myself to use perfectly good food storage jars for anything other than food storage. I used empty glass jars that I had saved from store bought jams and baby food.
How to make DIY desk jar organizers:
Materials:
Directions:
1. Download, print and color the coloring pages. My selection of coloring pencils was limited as my collection is somewhere under the rubble on my desk.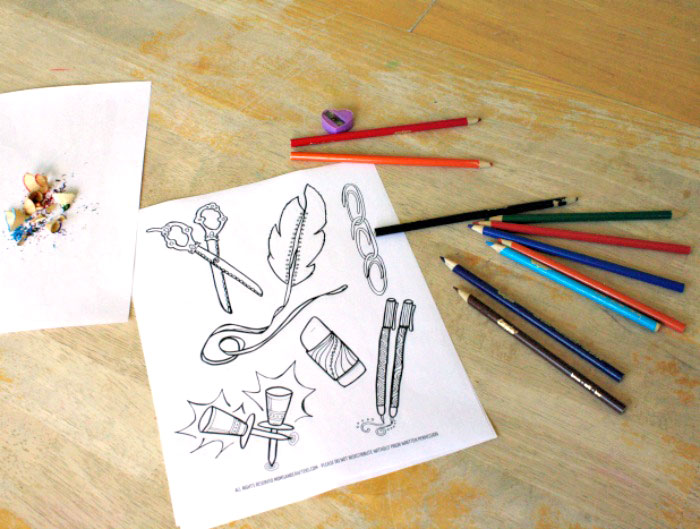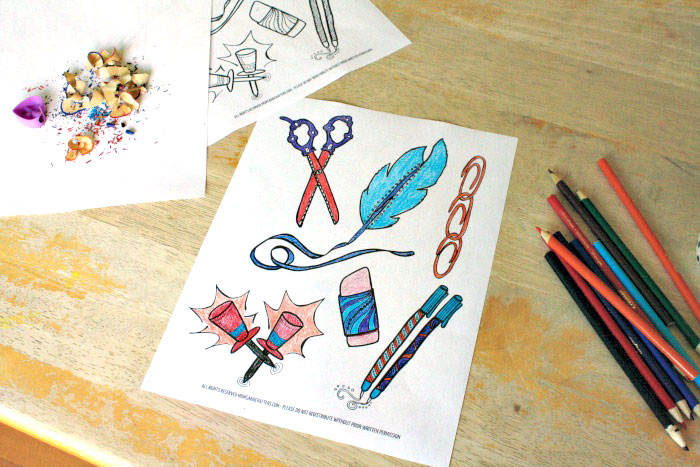 2. Cut out the shapes from the coloring pages.
3. Place the cut out items on the edge of the clean and dry glass jars.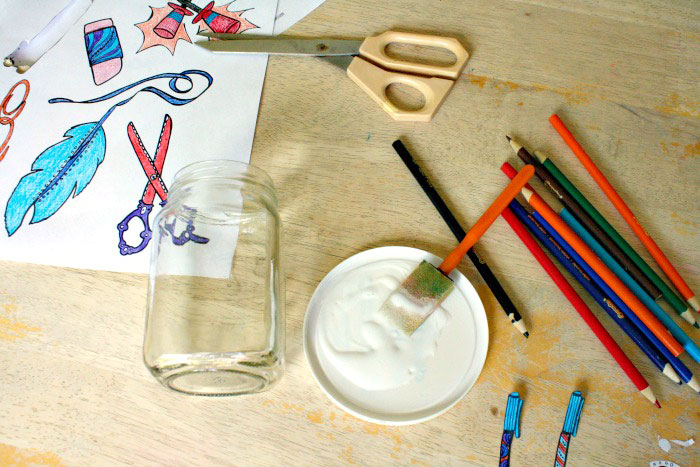 4. Apply the modge podge and let dry. Wipe away the excess if you wish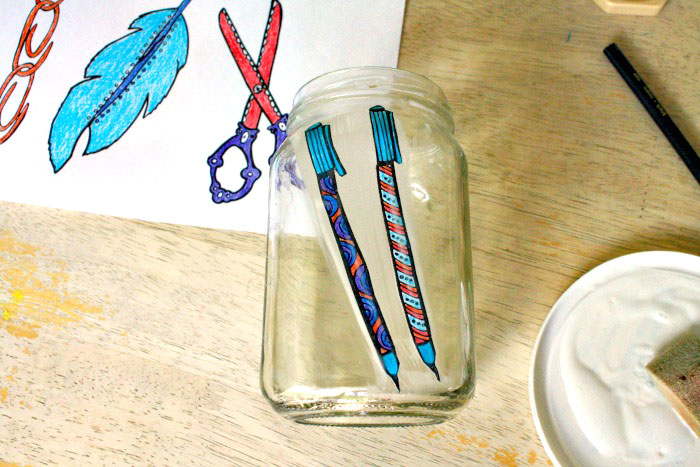 5. Clean your desk. 🙂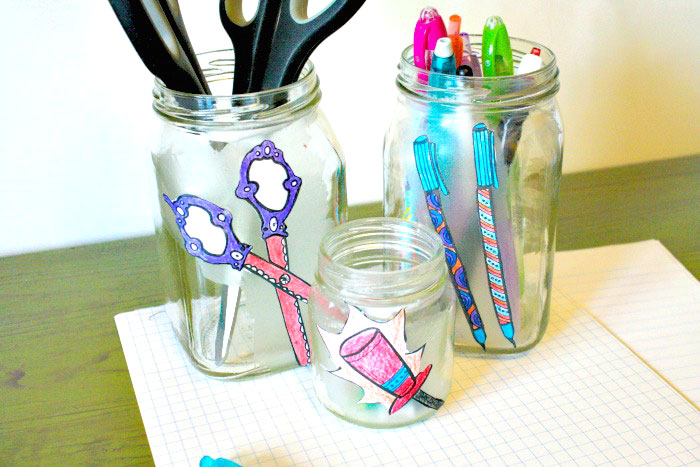 About the Author: Evelyne is the fearless, axe wielding, quirky, hardworking and incredibly funny creative genius behind the blog Nemcsok Farms. Who also has a weird fascination with soil, and wreaths. You can follow her on Pinterest, and Instagram, and stop by her Facebook page to see she has been creating lately.
I hope you enjoyed these DIY desk jar organizers! How do you organize your desk? What do you do with adult coloring pages when you're finished?