All good moms have built up survival skills and mine includes lots and lots of coffee! I partnered with Monin Gourmet Flavorings to bring you this surprisingly easy DIY coffee bar tray to make! Use it at your next get-together, or set up a coffee bar in your own home.

I wanted this DIY coffee bar tray for two reasons:
I wanted a great way to corral flavoring syrups at a party while protecting my surface.
I also wanted something nice that will look great in a coffee bar in my own kitchen.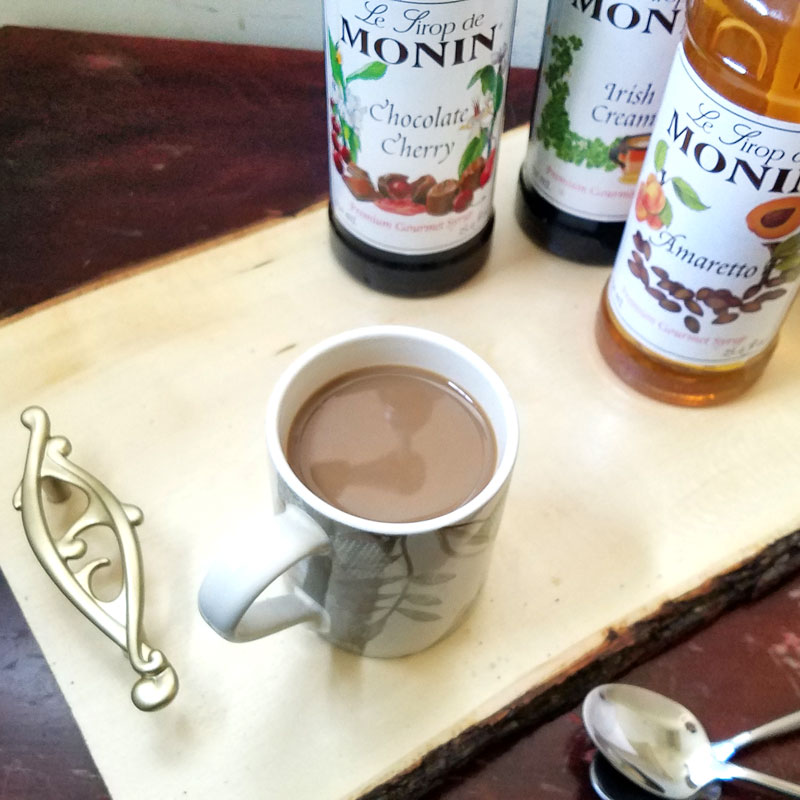 I work hard, so do you, and a little treat is always called for. Monin Gourmet Flavorings help seriously upgrade my coffee. Coffee is what I run on, and it's my main break, so why not make it even better?
For my coffees, I love using Monin, because many of their syrups are naturally flavored without artificial ingredients.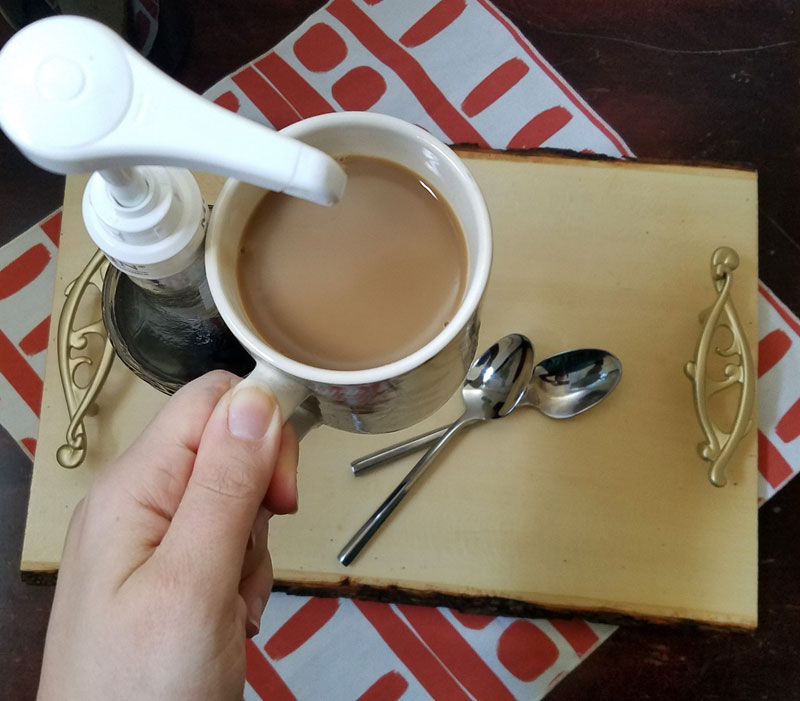 Some favorite combinations are: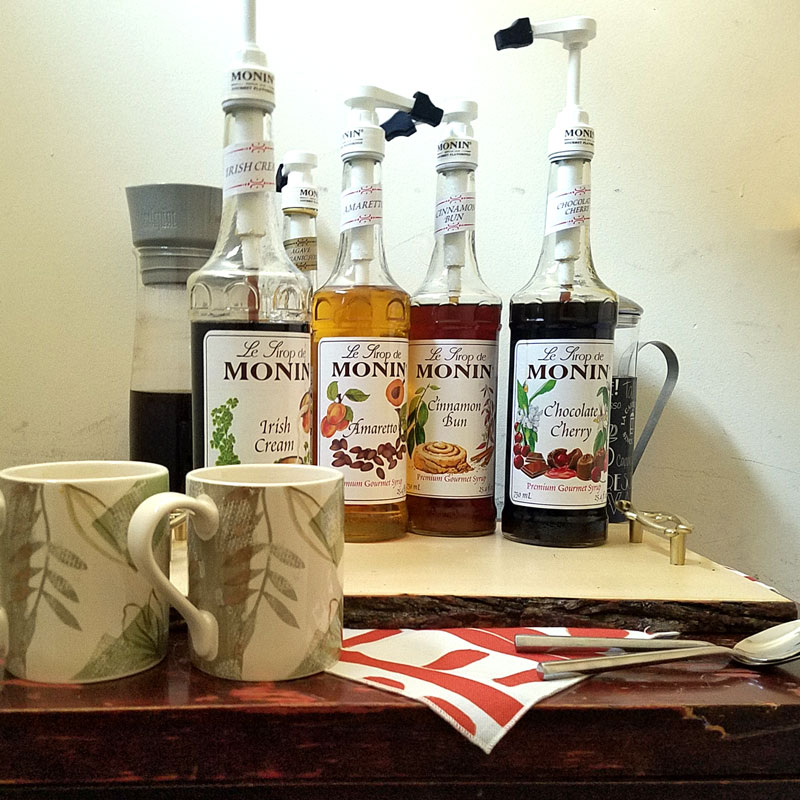 Anyway, this easy DIY coffee bar tray really takes under half an hour active time. You do need to know how to handle a drill but that's it – making this the perfect project for the DIY novice.
The wood I chose has the bark intact, and from there I simply added cabinet hardware. I actually decided mine would look nicer in gold, so I spray painted them, but naturally you can skip that step.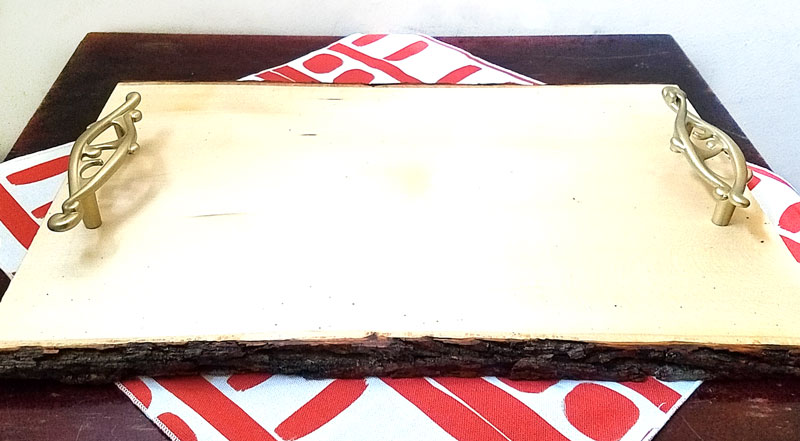 I wanted a tray with easy access – as opposed to a rimmed serving tray. This tray helps protect my surface from drips, while corralling the syrups. You can set it up as a centerpiece at a get-together with friends, or display it on a non-alcoholic bar cart with coffee as the star!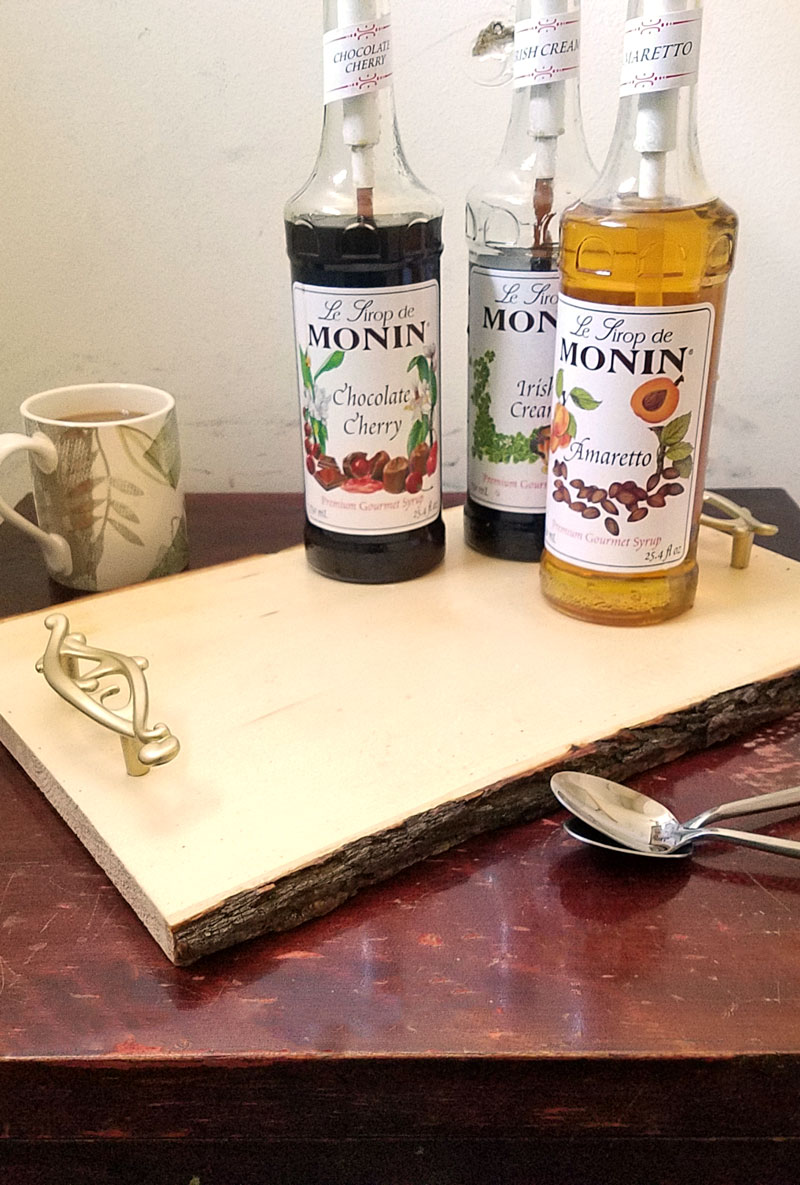 What you need to make an easy coffee bar tray:
A piece of wood your desired size – I used a plank with the bark intact
Sandpaper
Stain if you want (I didn't use) and polyurethane to protect the wood. I used semi-gloss, you can also use gloss – just make sure it wipes well!
A paint brush
A drill
Cabinet hardware of your choice. I chose one that is reminiscent of nature to go with my wood.
(Optional) spray paint
Felt scraps
Industrial strength glue (wood glue works)
How to make your coffee bar tray:
1. Sand and dust your surface, and apply your poly coats according to package instructions. Let it dry completely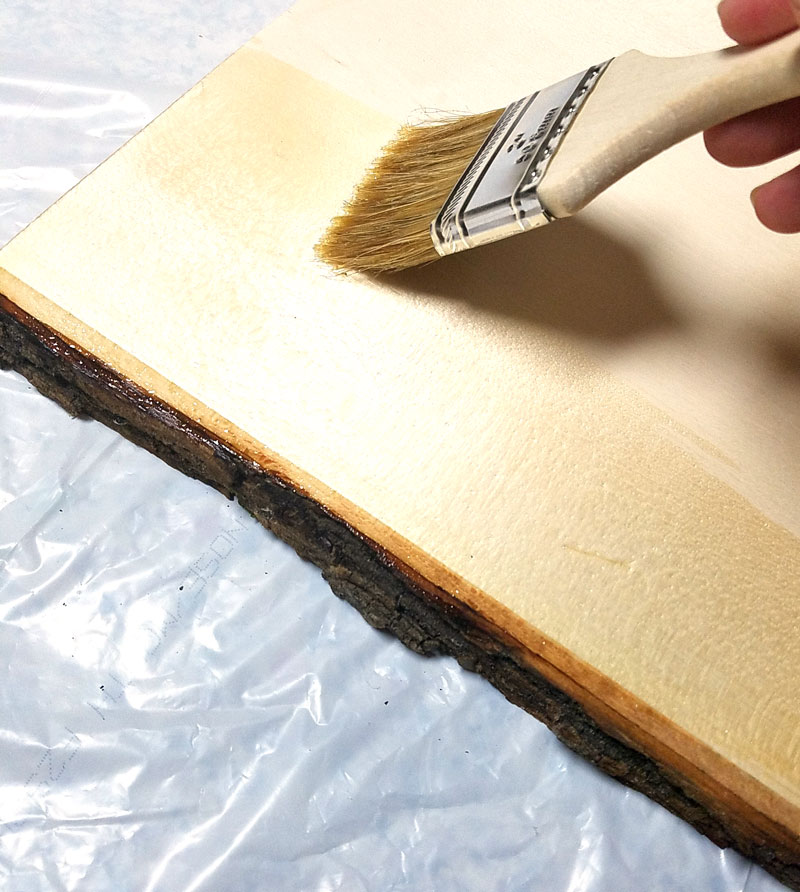 2.If you want to customize the color of your hardware, spray paint it and let it dry.
3. Measure the center point of your wood, and then measure the handle placement from there.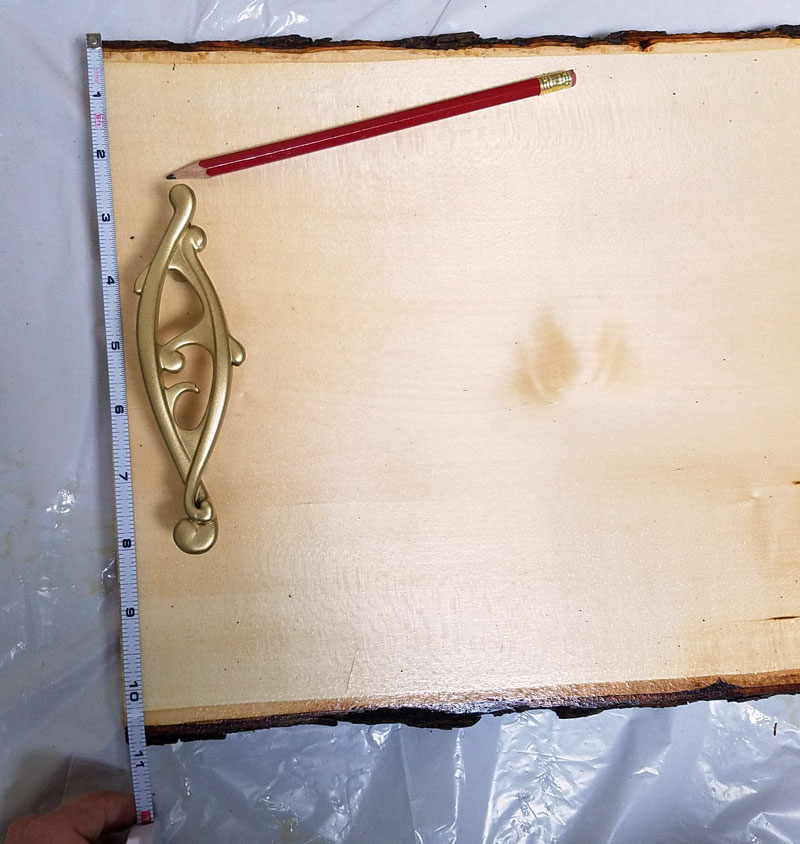 4. Drill your holes.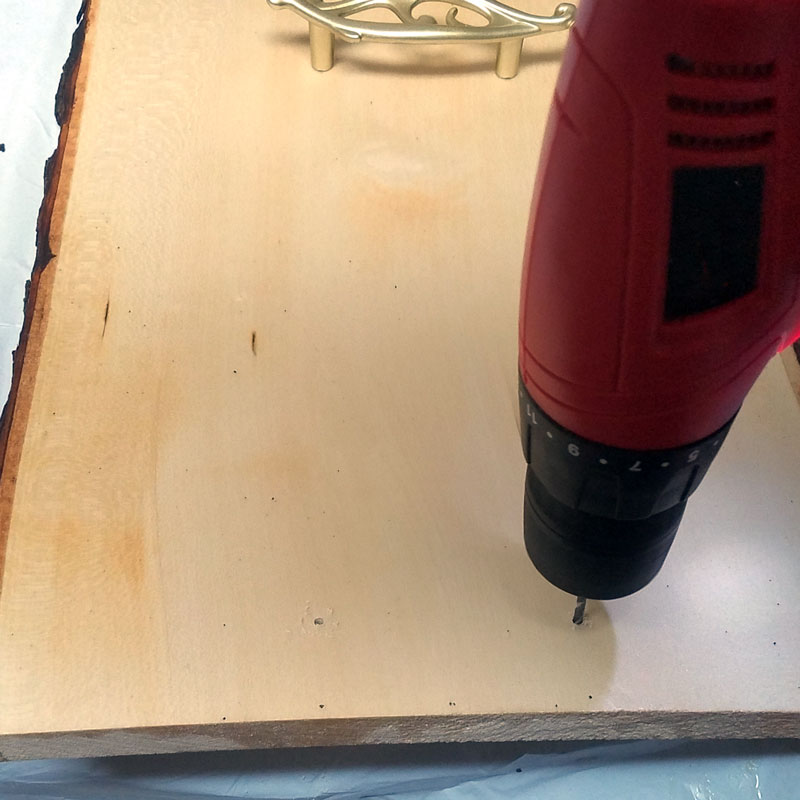 5. Screw your hardware in place.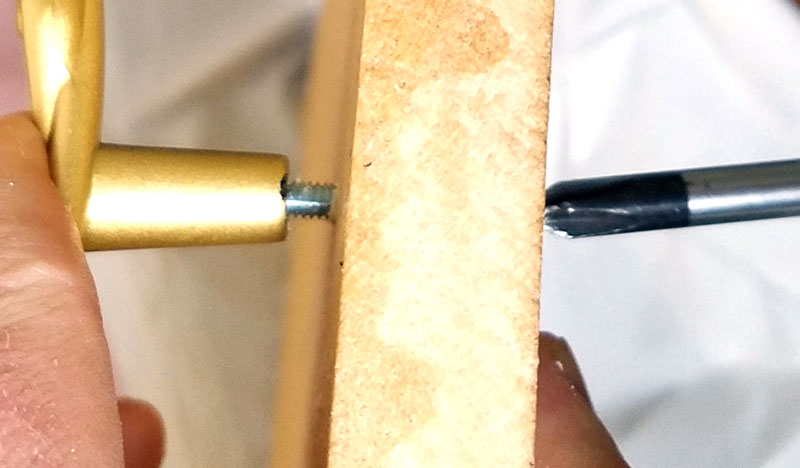 6.Cut four round circles out of felt. Glue them in place over the screws (in case you do ever want to repurpose the wood, I'd recommend avoiding the actual screws, and placing the glue around the perimeter of the circle). This lets it glide along a surface easily without scratching.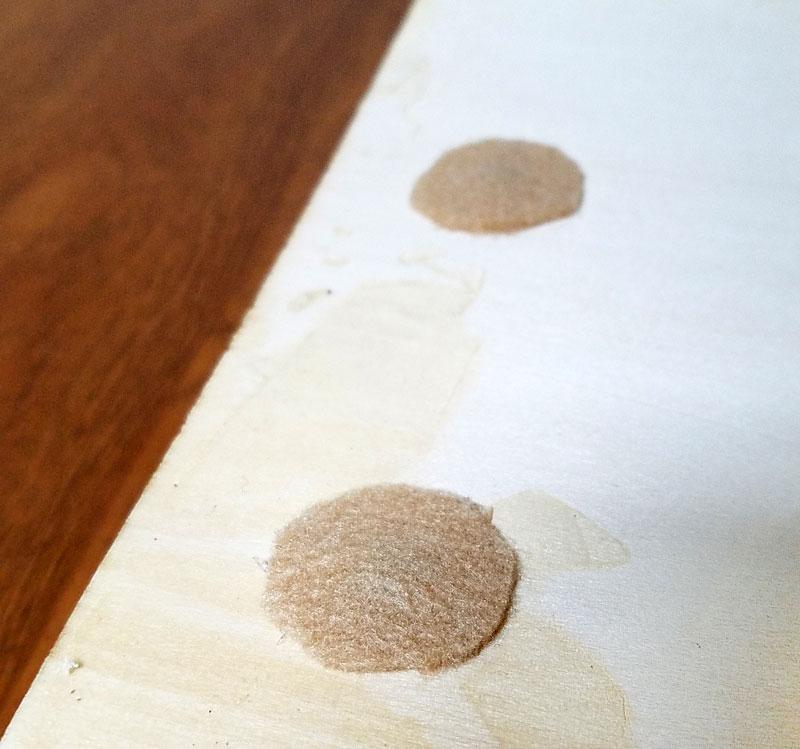 You now have a beautiful coffee bar tray, ready to be stocked!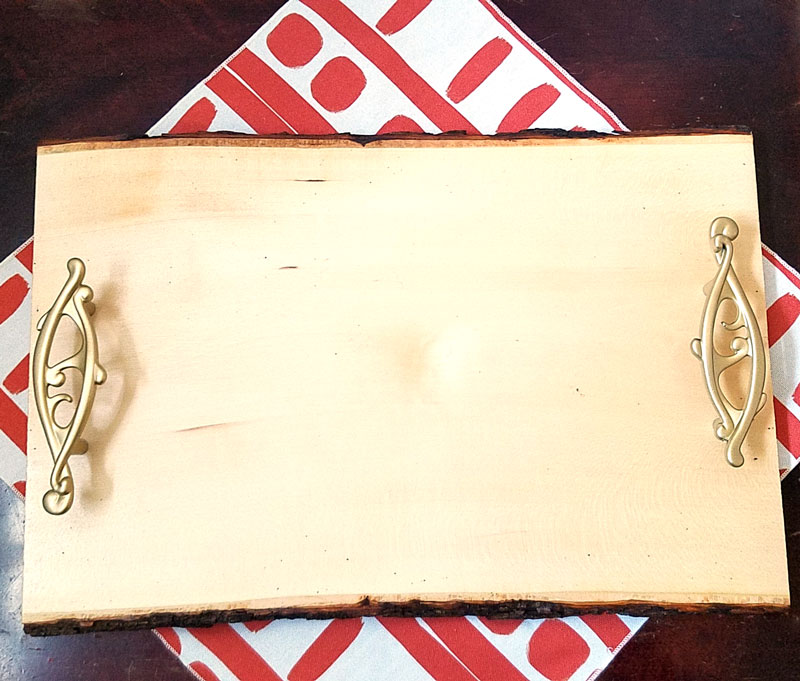 How to set up your coffee bar:
Offer options!
I set mine up with five Monin flavors, plus Agave syrup so that people can customize the level of flavor and sweetness separately.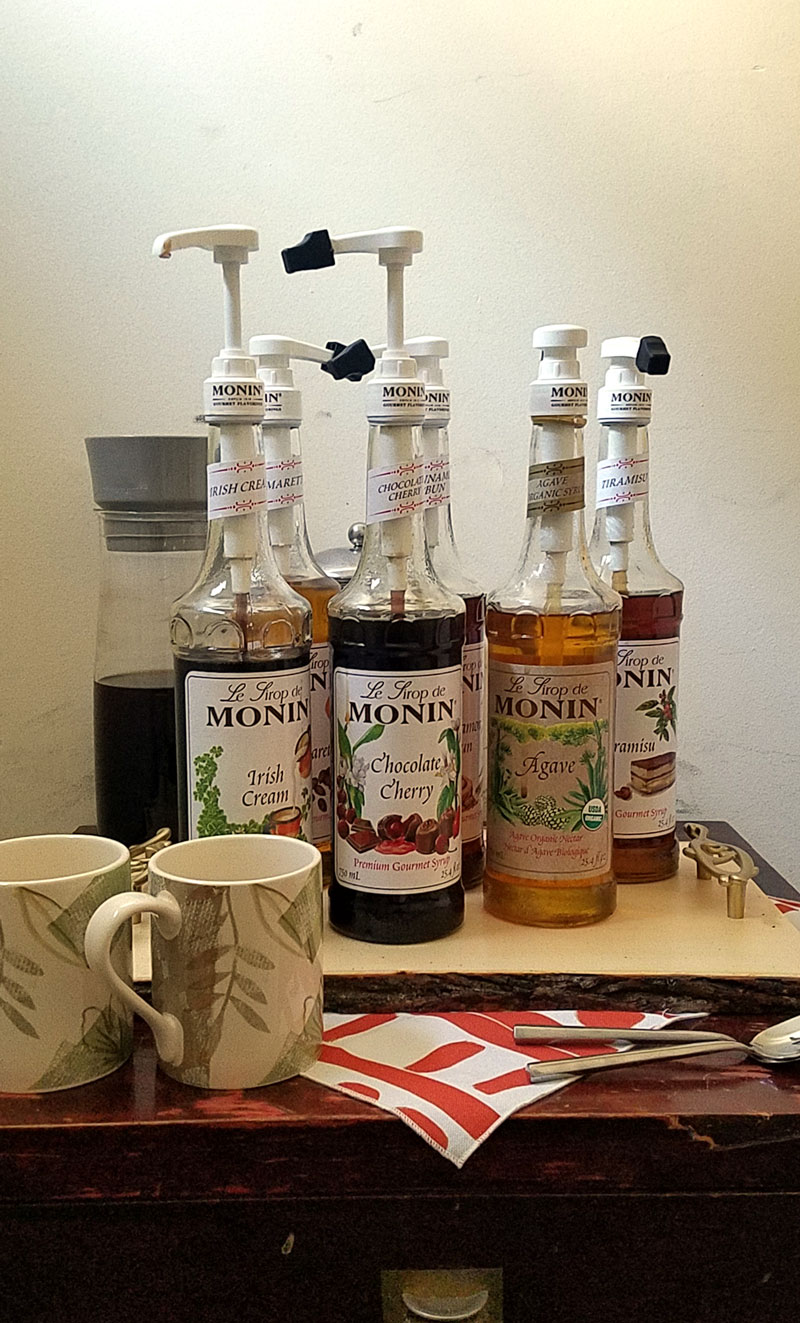 Put out a carafe of cold brewed coffee (it has less of an intense flavor and goes very well with flavor).
Put out a French Press with hot coffee for those who want strong coffee impact.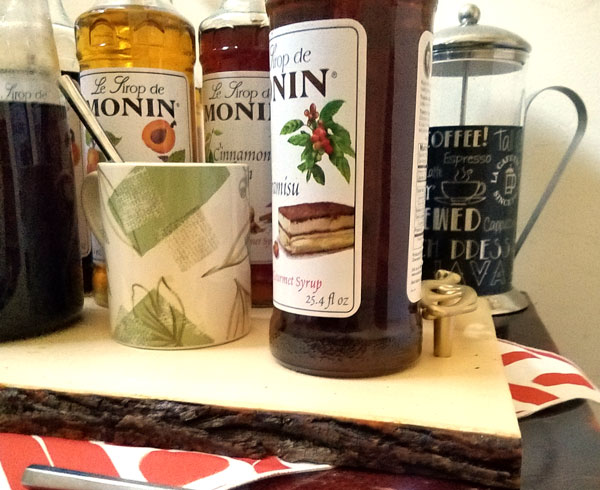 Make sure to leave plenty of space on your coffee bar tray for people to see what you have to offer and to place their cup down.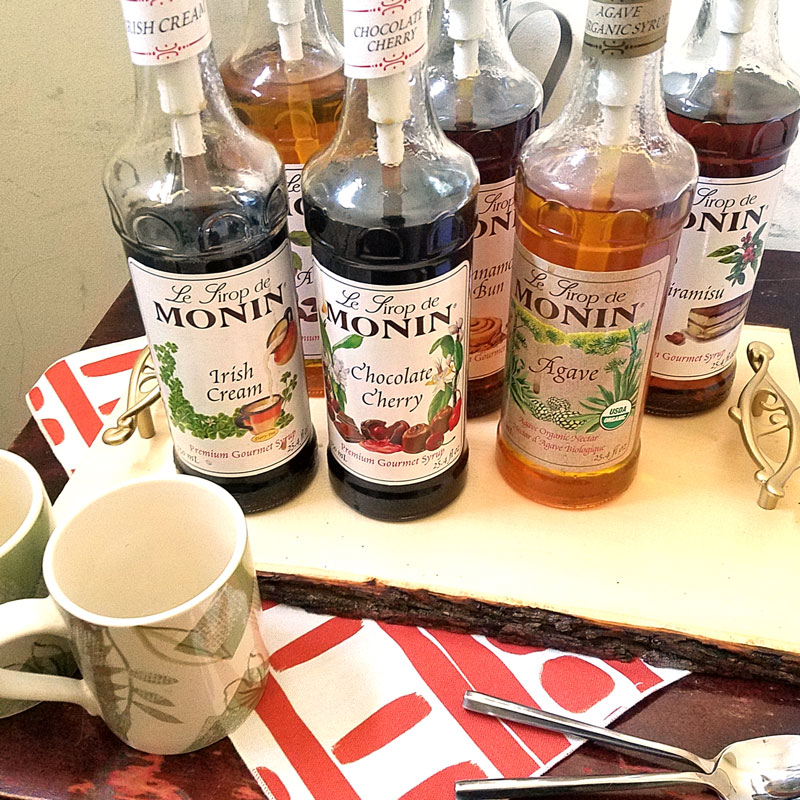 Which is your favorite coffee flavor? How would you arrange your coffee bar tray? Comment below!