I put together the ultimate list of five minute craft ideas so that you can craft, even if you don't have the time! Check out my list of quick and easy home DIY projects here. Disclosure: this post contains affiliate links.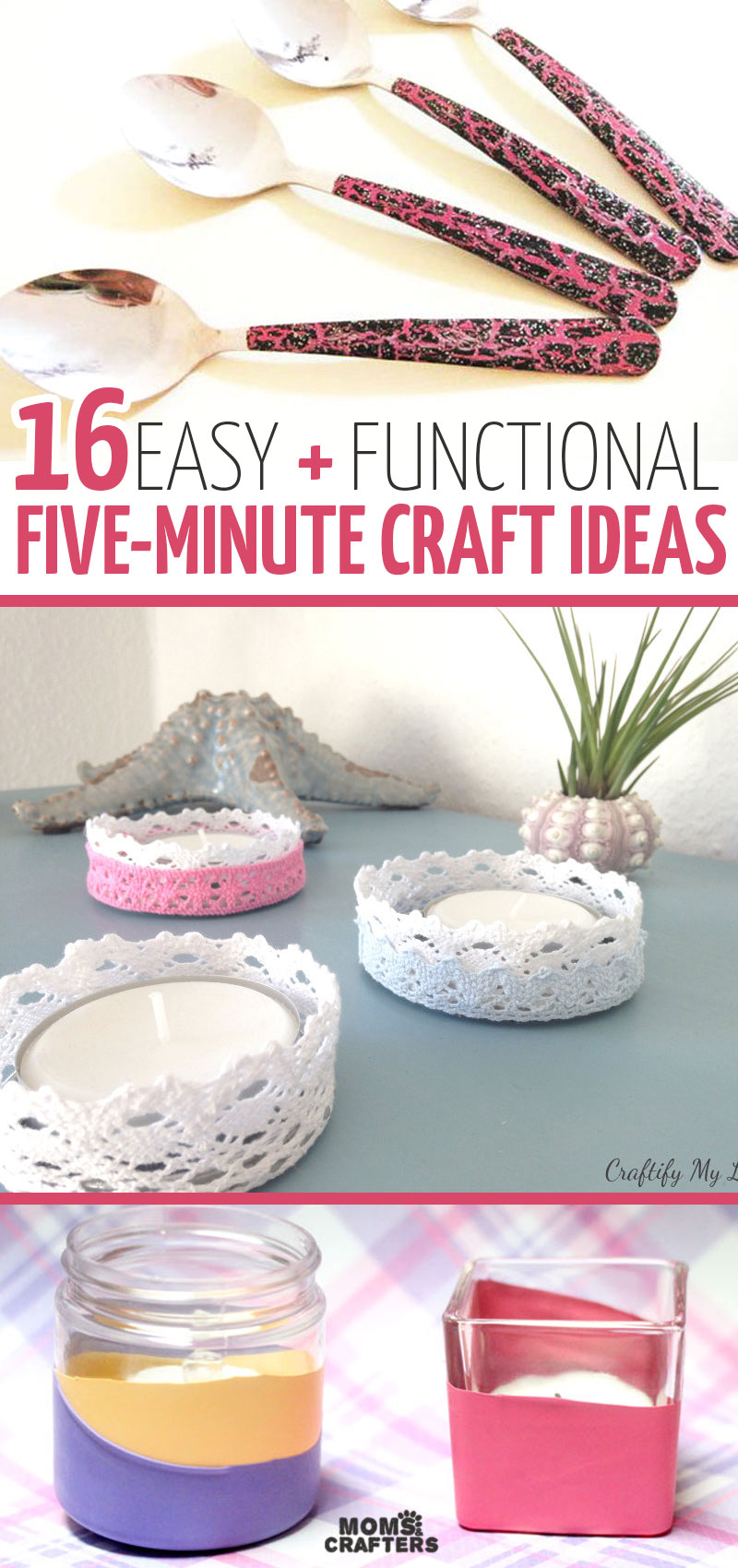 Everybody loves to craft, but it can be hard to find time for some of those more complex projects. Not to mention the messes they make! Some smaller crafts may be faster to finish, but just don't scratch the crafting itch.
The five minute craft ideas below are quick and easy, and will keep your crafting bug under control. Check out these five-minute craft ideas and get crafting today!
Crafts can come in all shapes and sizes, so they're sorted into the following categories to make it easy:
1. For the Home
2. For the Table
3. For the Kids
This way you can find what you need fast, and get crafting!
Copyright:
All of the images for these DIY five minute craft ideas were used with the permissions of the respective bloggers for the purpose of this post. Click on the title link or image for the full tutorial.
I have created a square and two vertical images for your convenience for sharing these DIY five minute craft ideas. Please use the one of the collaged images in this post when sharing and not one of the individual photos below, out of respect for the creators' copyrights.
Five Minute Craft Ideas For the Home
These five minute crafts make for great home decor. With a few of these, you'll be done in no time and you'll have fun new decorations for every part of your home!
1. Coastal Air Plants Home Decor by Craftify My Love: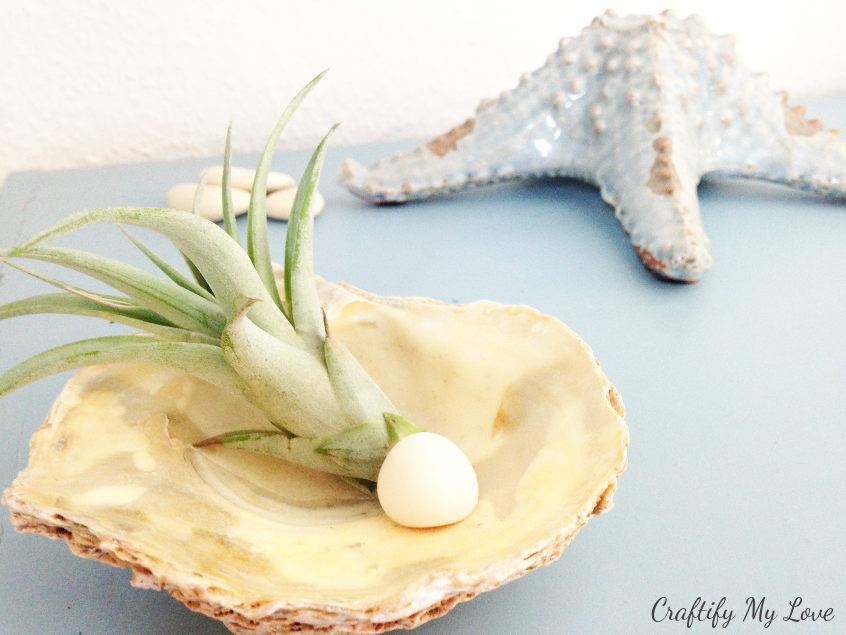 Bring the beach home with these open-air plants! Add some low maintenance greenery to your home with this 5-minute craft.
2. DIY Cinnamon Stick Candle by The Best Vinyl Cutters:
This cinnamon stick candle will have your home smelling like fresh baked goods in no time! Even when it's not lit, this makes for a great decoration.
3. DIY Lace Candle Holders by Craftify My Love: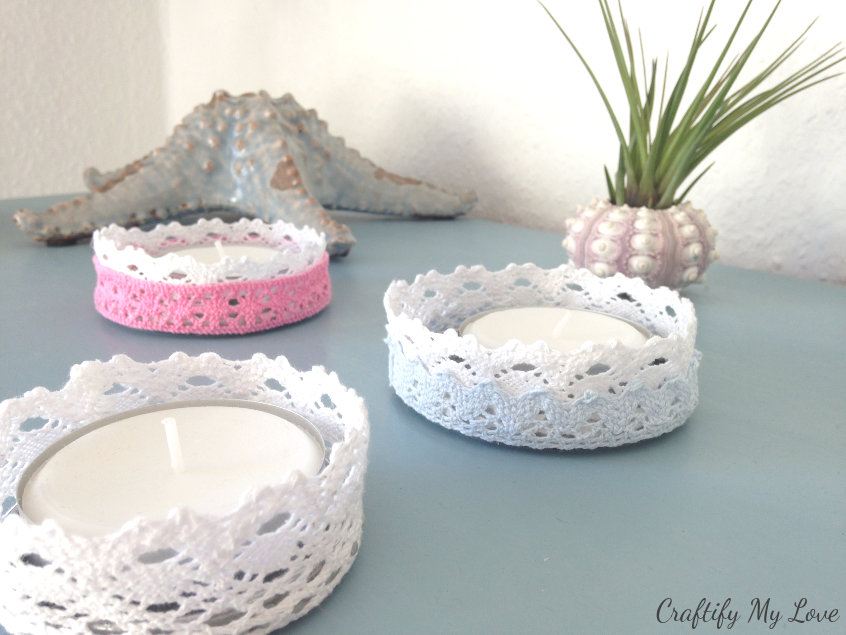 Add some old-fashioned class to your home with these easy lace candle holders. These are a perfect five minute craft to help fill those empty surfaces in your home!
4. Color Block Candle Holders by Moms and Crafters: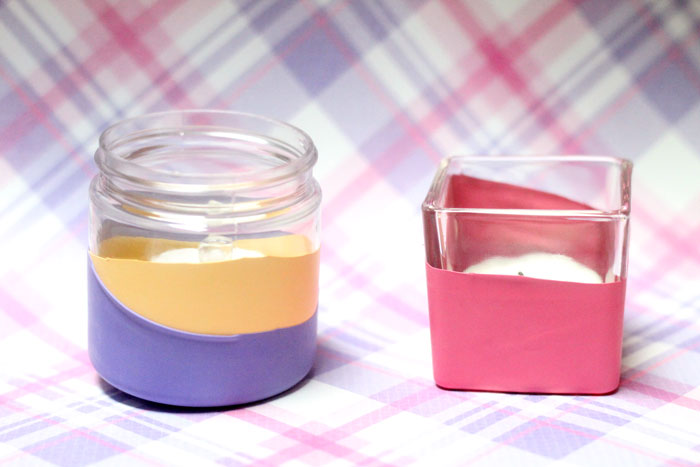 These color block candle holders are so easy to make, you can whip out dozens in minutes! They make no mess at all, and they're perfect DIY gifts. The trick?? Colorful balloons slipped over plain glass votive holders.
5. Mini Plant Pots by Projects With Kids: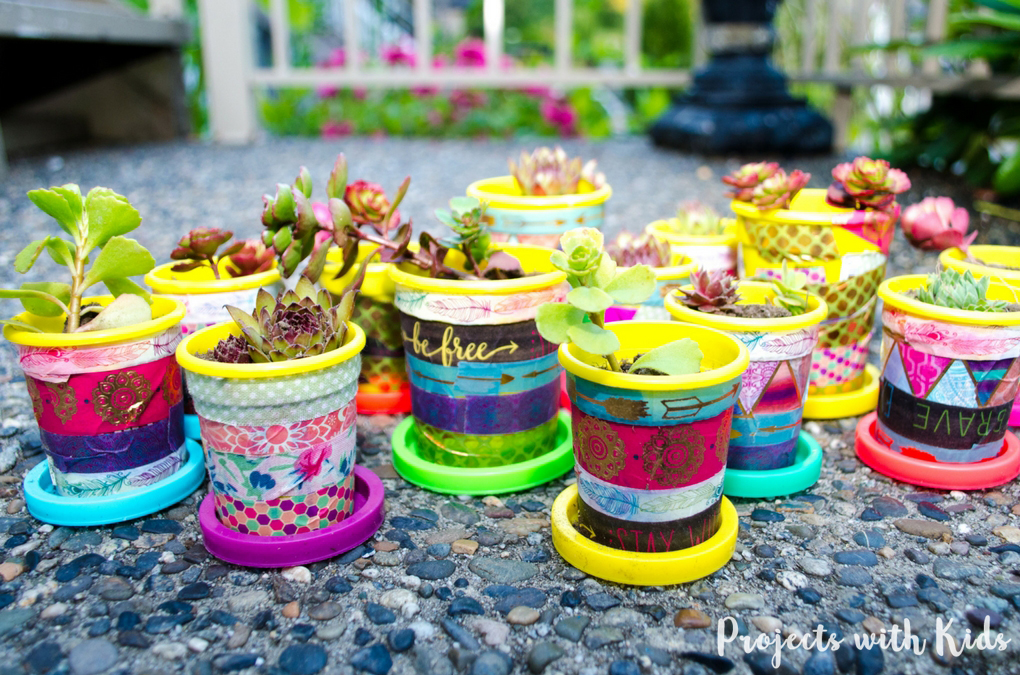 Upcycle those old Play-Doh containers with this five minute craft. Let your kids decorate their own mini pots, and start a windowsill garden that the little ones can take pride in!
6. Mason Jar Lid Magnets by Amber Oliver: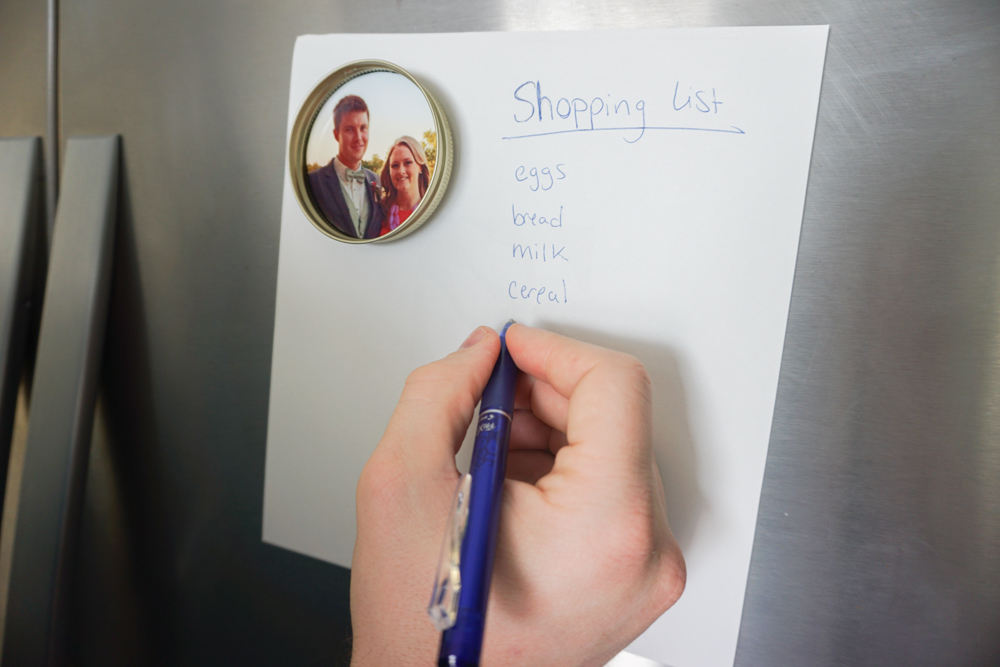 Mason jars are already great for so many things, but now they can help decorate your fridge! Your kids will love picking photos and cutting them to fit with this easy five minute craft idea.
---
Want to learn how to make jewelry out of anything? Get the book!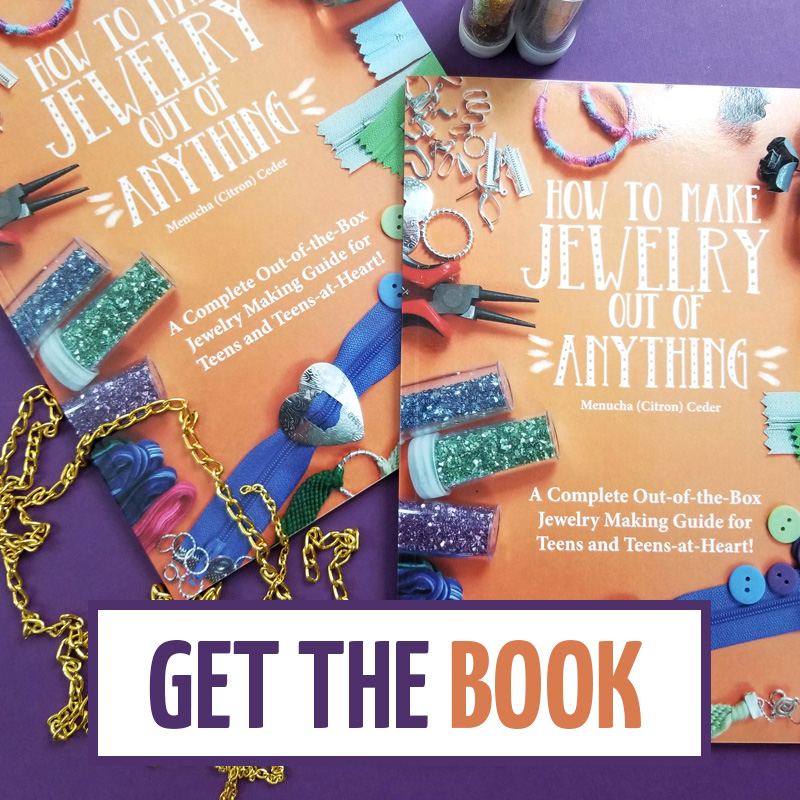 ---
Five Minutes Craft Ideas For the Table
These crafts are fun to have at the dinner table! From the utility of a DIY trivet to the fun colors of a custom marbled mug, they'll make your table the talk of the town.
7. DIY Trivet from Wooden Beads by Moms and Crafters: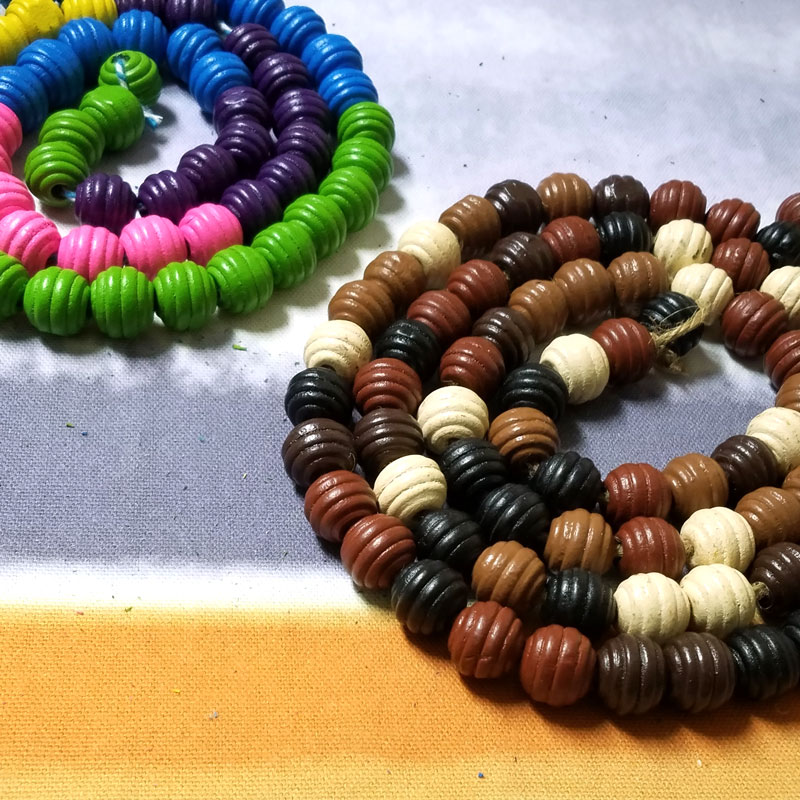 These trivets are not only easy to make, but are functional too. Even the youngest in your family can help with this easy five minute craft idea! It's made simply from large wooden beads strung on your choice of twine.
8. DIY Marbled Nail Polish Mugs by Strength and Sunshine: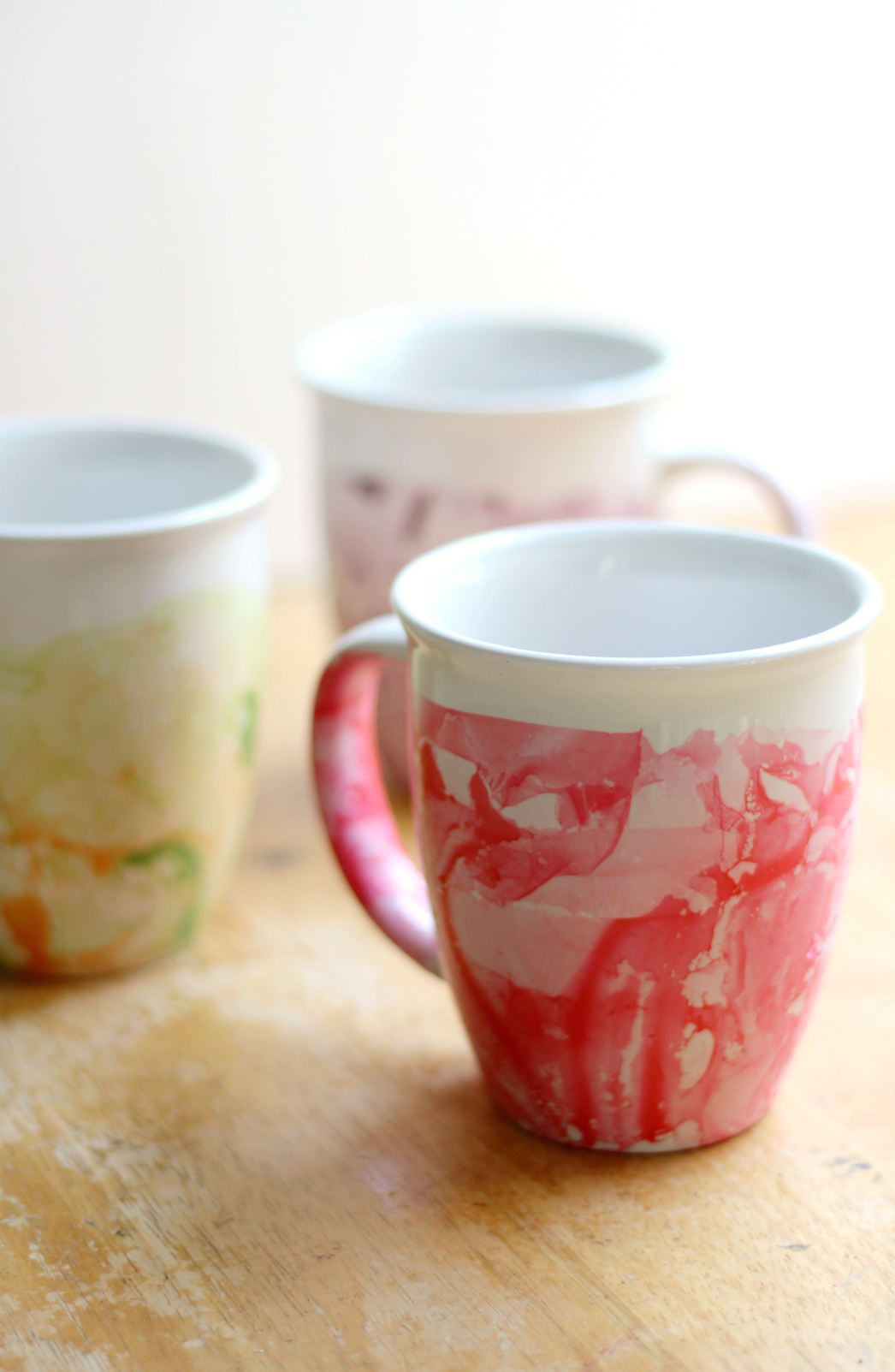 These marbled mugs look just like the ones you can buy in stores, but your kids will love making them by hand! These also make for great one of a kind gifts.
9. DIY Enameled Spoons Tutorial by Moms and Crafters:
These DIY enameled spoons are so easy to make and require no experience or skill! Grab those boring old spoons, and this nail polish, and get ready to color up your table.
10. DIY Napkin Rings from Copper Wire by Moms and Crafters: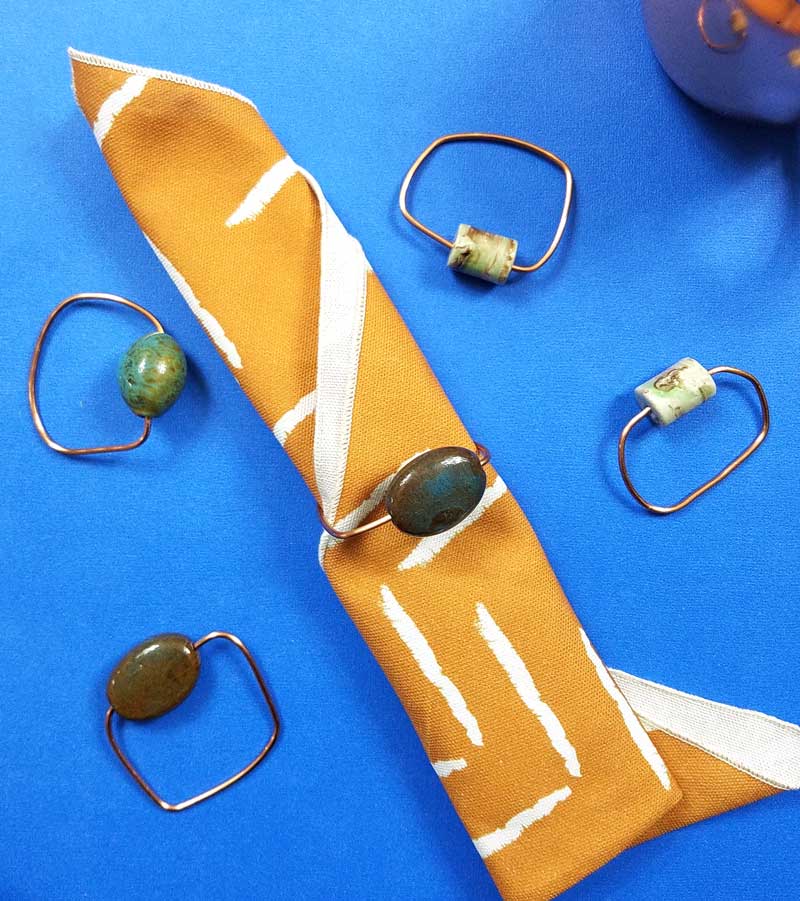 Add a little bling to your table with this simple craft. Use these pliers to bend thick copper wire into shape and accent them with large beads. My boys love choosing which napkin ring they get at their seats!
Five Minute Crafts for Kids
Crafts don't have to just be decorative. With these five minute craft ideas for kids, your kids will not only get to DIY with you, but they'll make something they can actually use! Nothing helps build a love of DIY quite like enjoying what you made.
11. Infinity Cube Fidget Toy DIY by Moms and Crafters: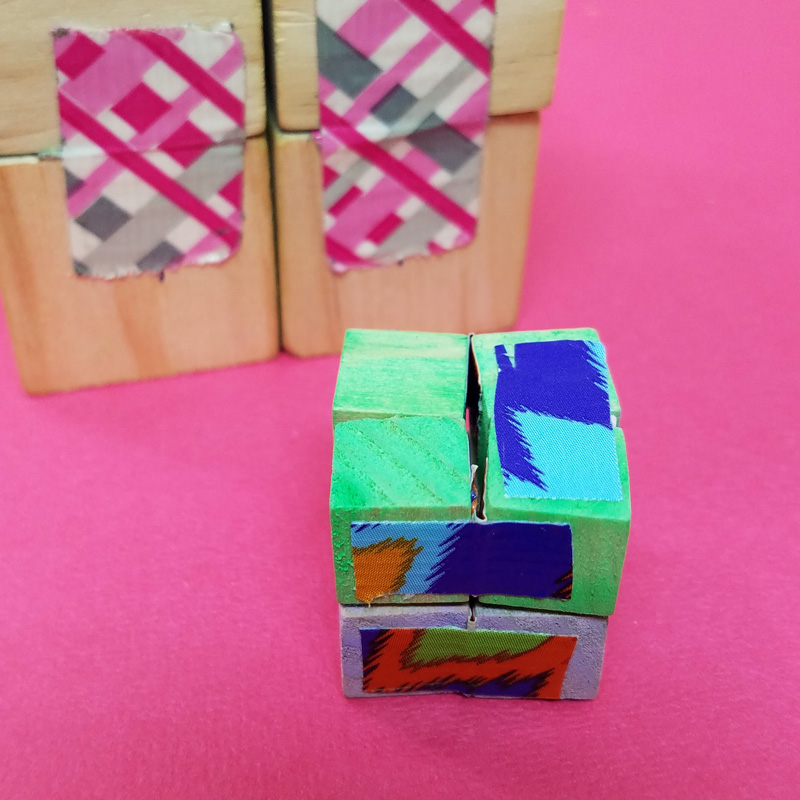 If your kids just can't sit still, help them make this easy five minute craft! This infinity cube will keep them busy, and is much cheaper (not to mention quieter) than a fidget spinner. It uses inexpensive wooden crafting cubes and ducklings tape!
12. Bottle Top Castanets by Red Ted Art: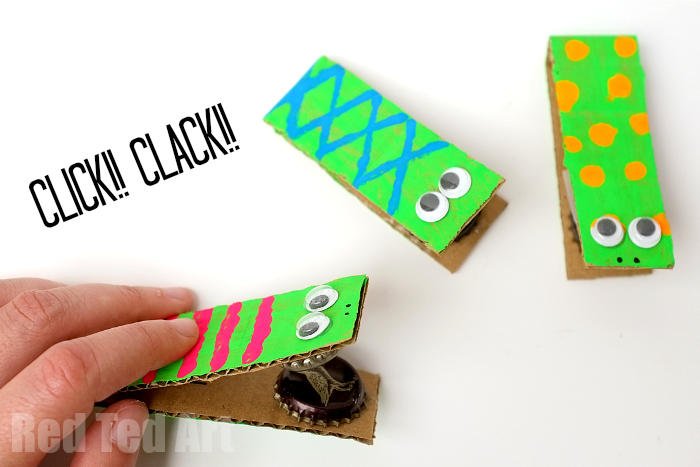 We all know kids love to make noise, and this craft really helps turn up their volume. These castanets will have your children clacking away in no time!
13. Reading Glasses Coloring Bookmarks by Moms and Crafters: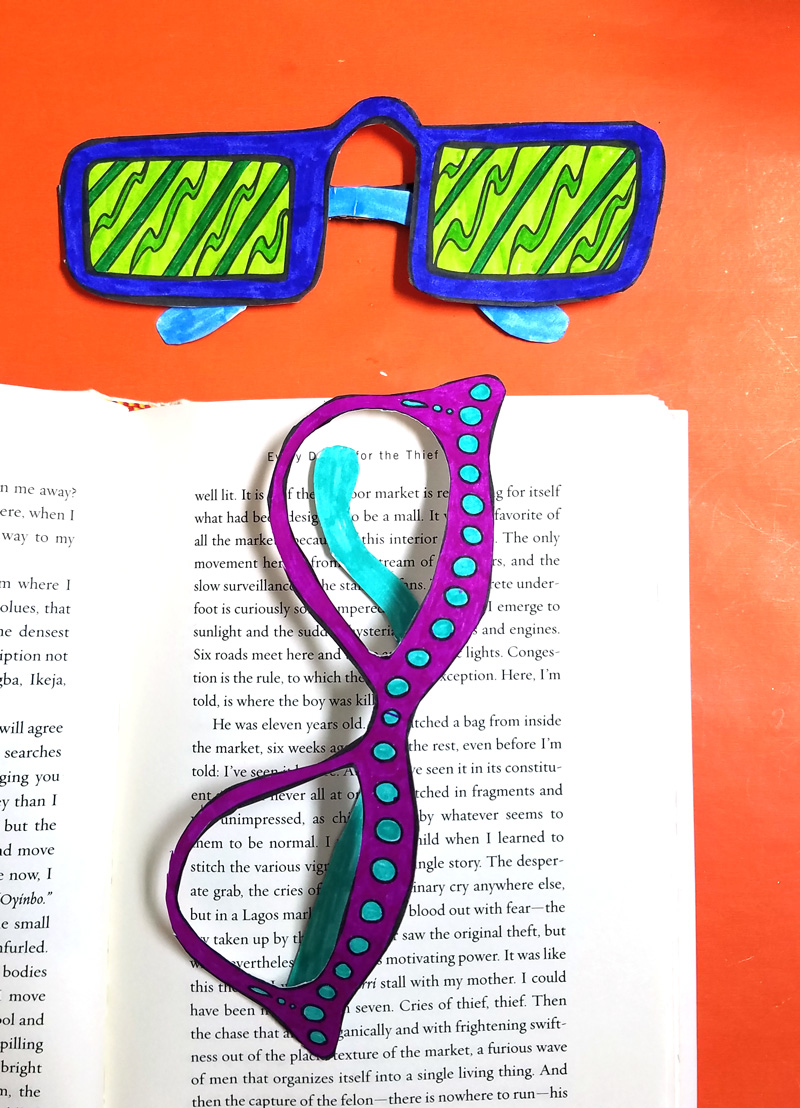 Give "reading glasses" a whole new meaning with this fun five minute craft! There's some tricky cutting involved that the real little ones will need help with, but all kids will love decorating their glasses.
14. DIY Leather Bookmarks by Making Manzanita: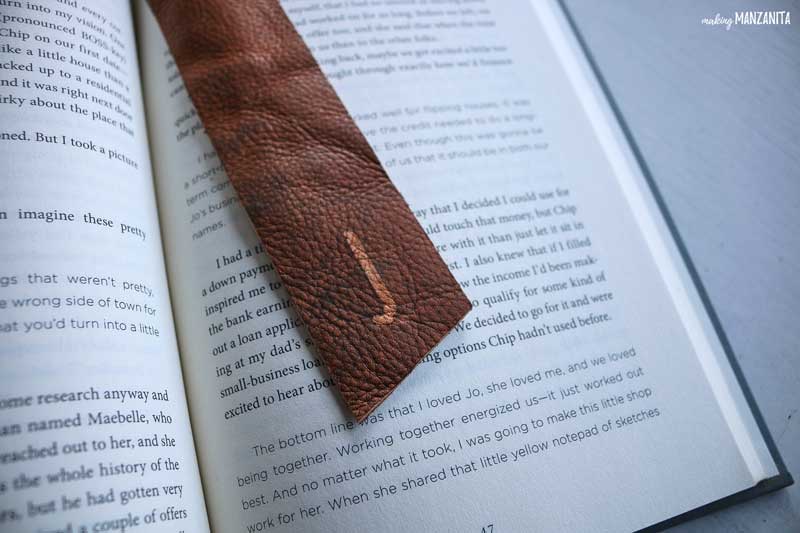 For something so elegant, you would have no idea how easy they are to make! Even if you feel like you just aren't crafty, give these a shot. You'd be surprised to simple they are!
15. Ballerina Silhouette by The Best Ideas For Kids: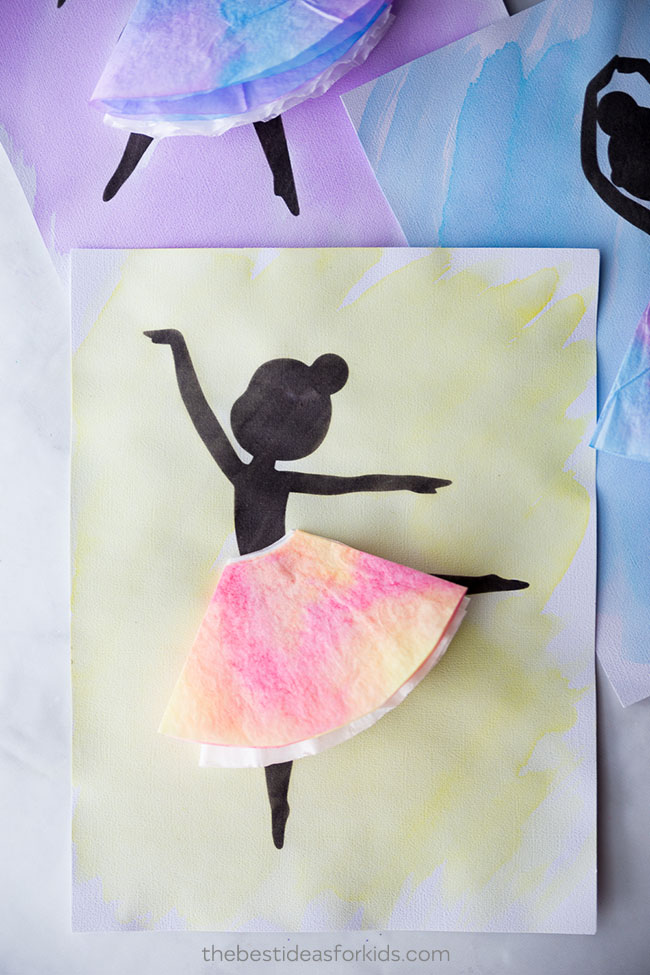 With just a sheet of paper, your child's imagination can dance like a ballerina! This is such a quick craft, but it's one your child will love to have hung up in their room.
16. Magic Wand Reading Pointers by Creative Family Fun: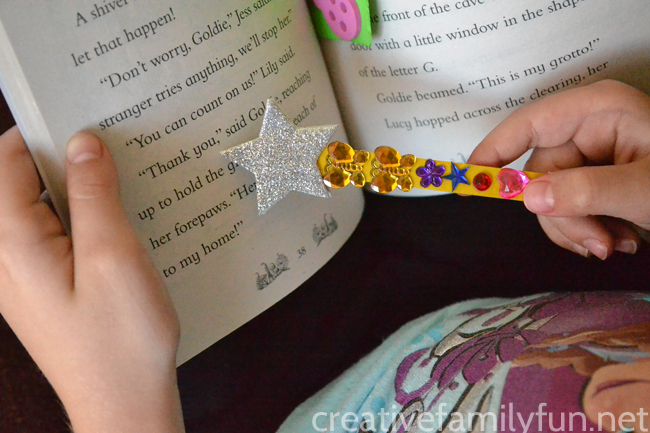 These magic wands are not just easy to create, but help make reading more fun for your kids. They'll love getting lost in a book with this magic wand in their hands!
How much time do you dedicate to crafting? What are your favorite five minute craft ideas? Leave a comment below and share with us!