Make an adorable Thanksgiving craft with this free printable turkey puppet craft template. Find my favorite clothespin puppets here. This post contains affiliate links.
---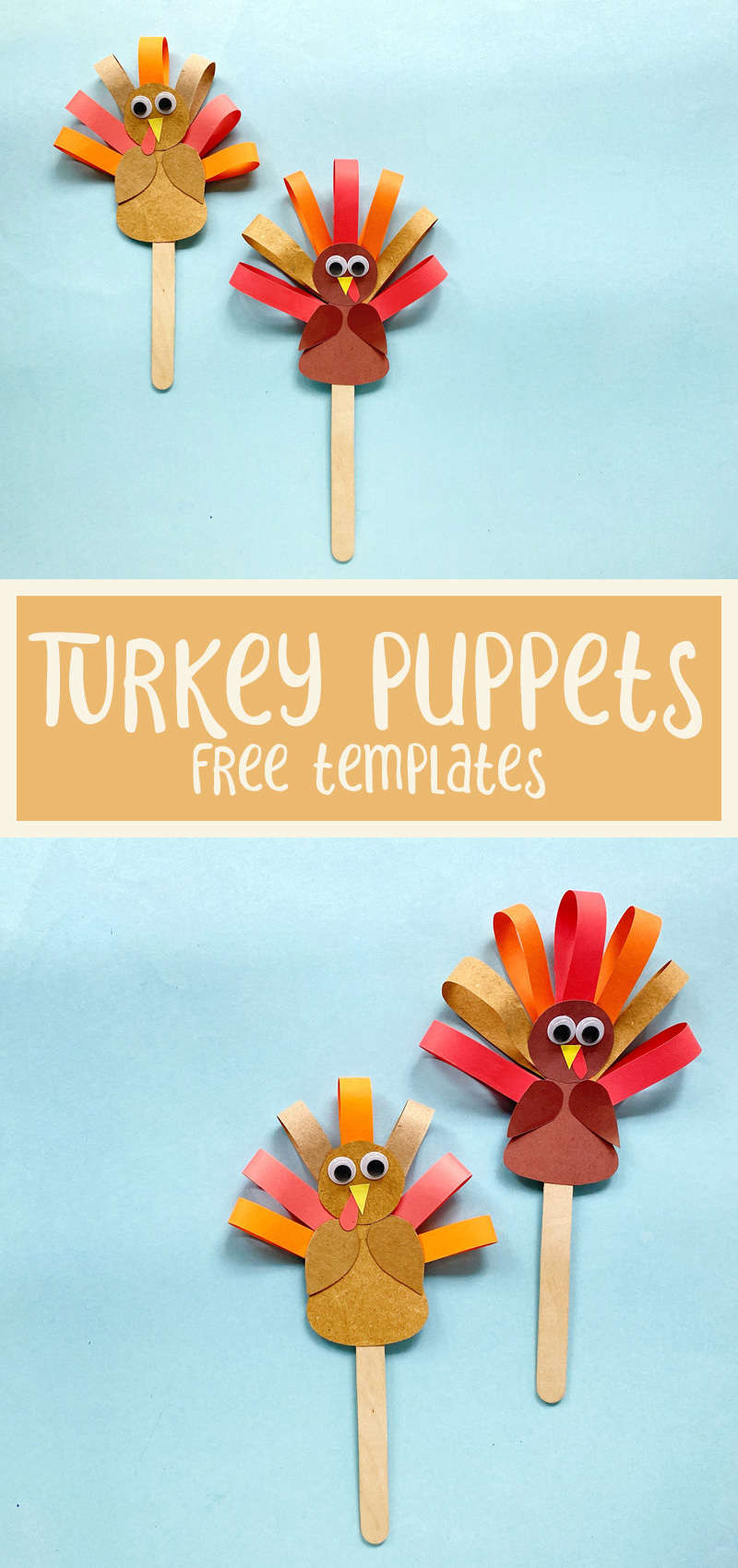 Get your turkey on with this adorable friend! A free printable turkey puppet craft template makes things easier for you.
The cool part about this? You can print it in a black and white outline to to trace onto colored paper. OR print it in full color, print on white cardstock, cut out, and use!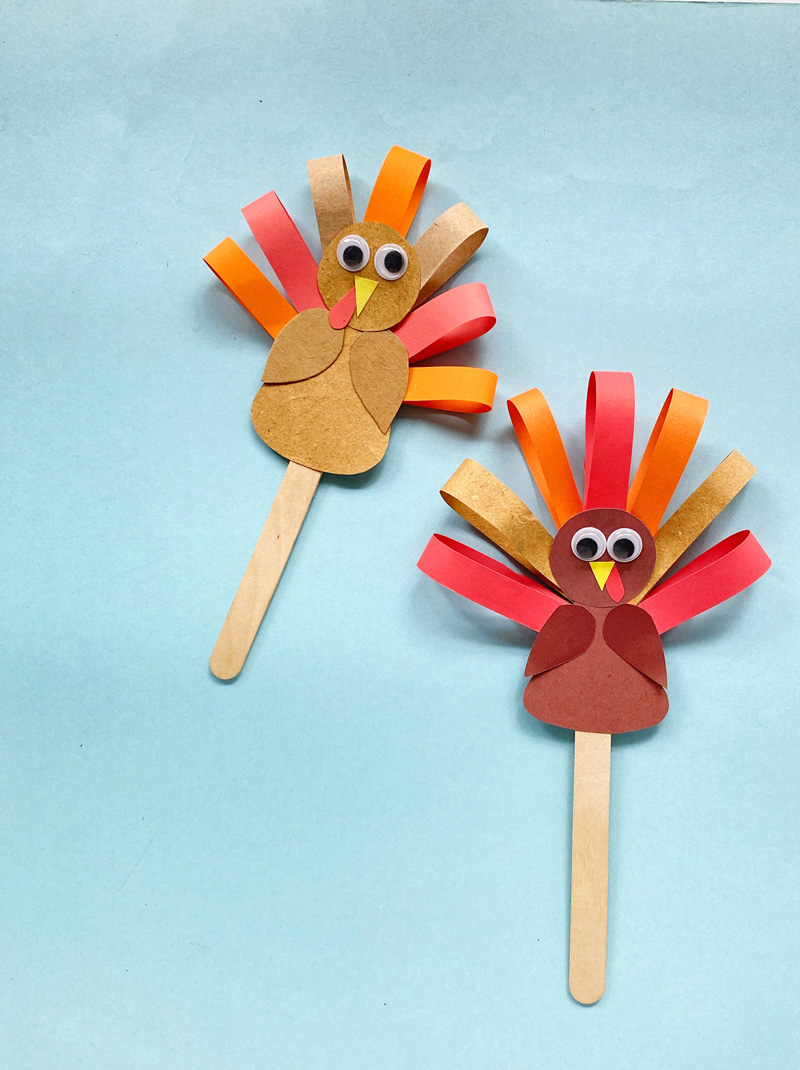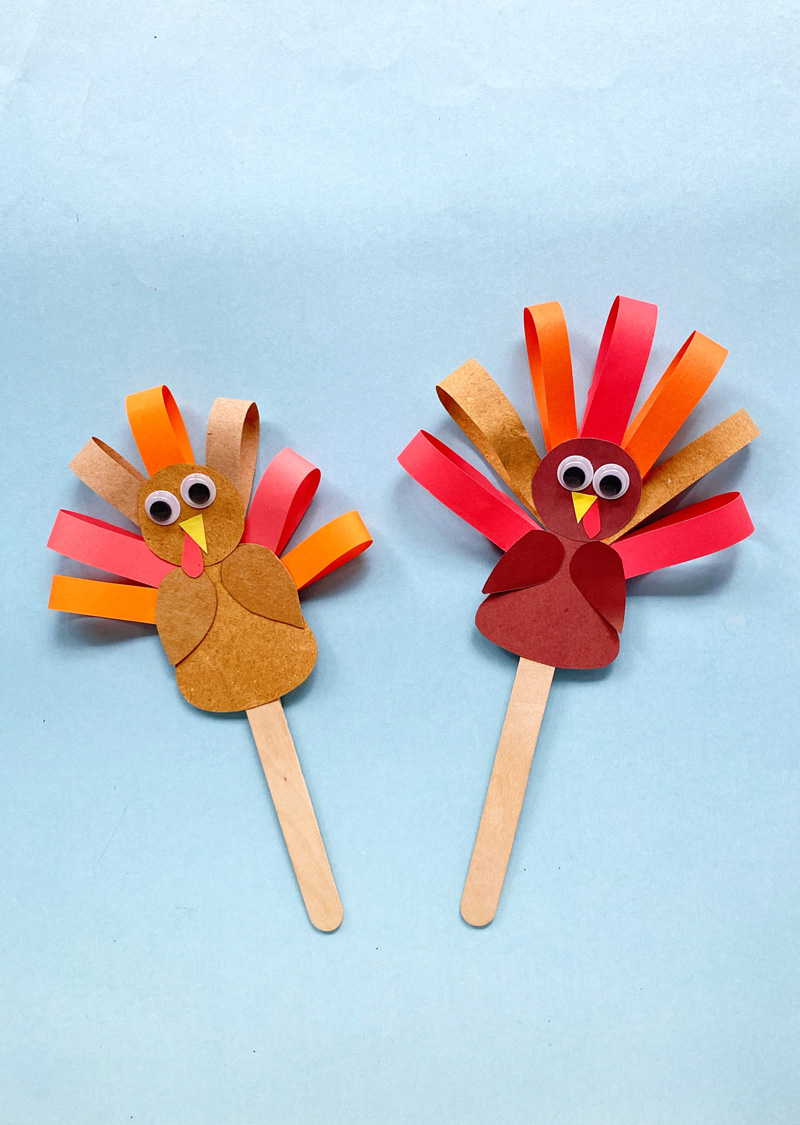 Make these as stick puppets by gluing the finished turkey onto a stick. Want a different type of puppet:
To make a paper bag turkey puppet simply make it larger. Glue the face onto the bottom flap of the bag, the body below it in the body of the bag, and the feathers to the back of the bottom flap.
To make a finger puppet assemble according to the directions below and simply attach it to a horizontal strip instead of a stick. Measure the horizontal strip to form a ring that fits your child's finger and tape shut.
Download the turkey puppet craft template
Enter your info in the form below to receive your download. Email me at menucha[at]momsandcrafters.com if you have any issues with your download or with any questions. For personal use only (classroom use allowed). Please do not sell, redistribute, etc.
Your file will arrive in a ZIP folder. Learn how to unzip files here.
What you need for this turkey puppet craft
How to make a turkey puppet
Step 1:
1. Cut out the pieces for the turkey from the PDF template. If it's the full color template that you're using, just use those pieces to craft. If you prefer to make it from construction paper, trace the parts onto the appropriate colored papers and cut that out.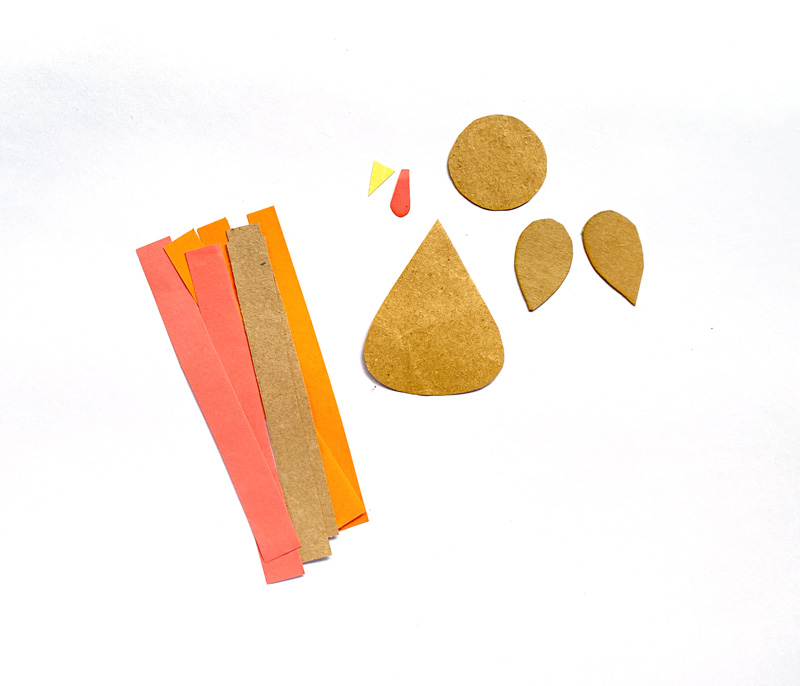 2. Glue the wings on either side of the body. Glue the wattle and beak on the face.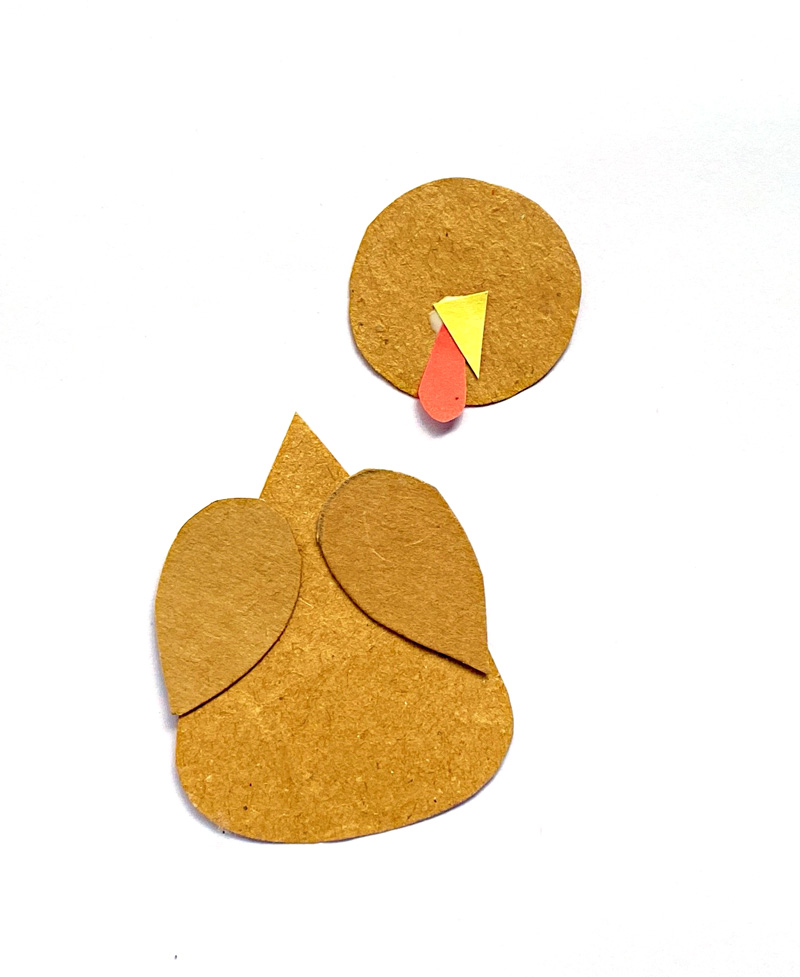 3. Glue the head onto the body.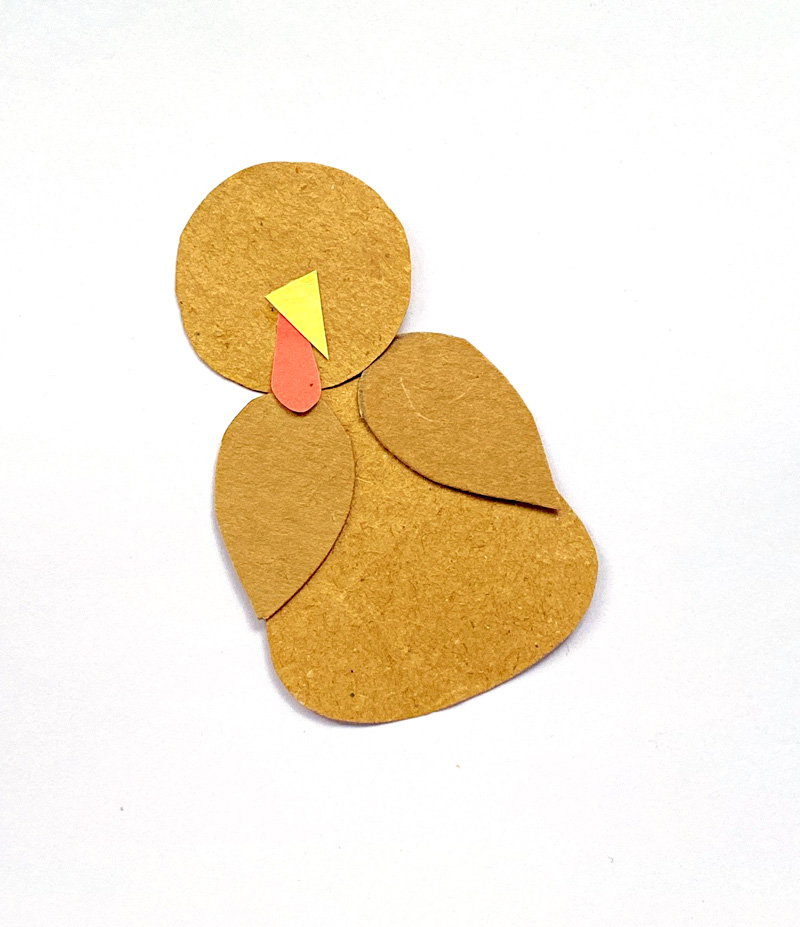 4. As your body dries, begin assembling your feathers. Simply glue the two ends of the paper strips together to form a teardrop, as pictured. Don't crease your fold. If you'd like you can gently bend it to hold a flatter shape – the choice is yours! Fold enough to make your turkey feathers and tail!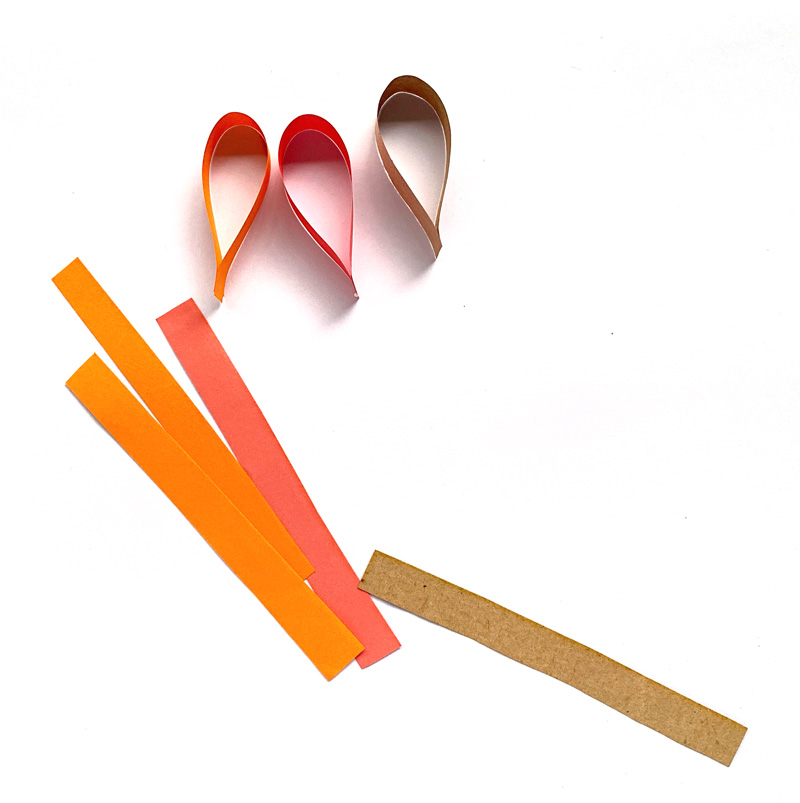 5. When your body is dry and set, attach your feathers to your turkey. Start with the center one.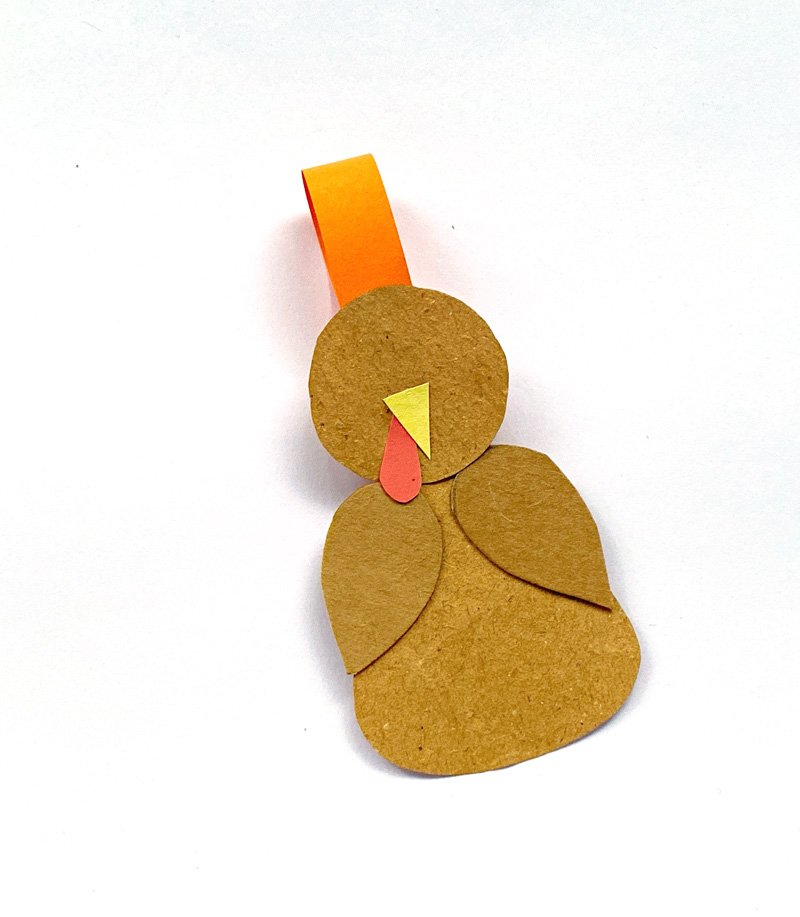 6. Continue adding feathers to each side of the center one on the back of your turkey body until you are satisfied.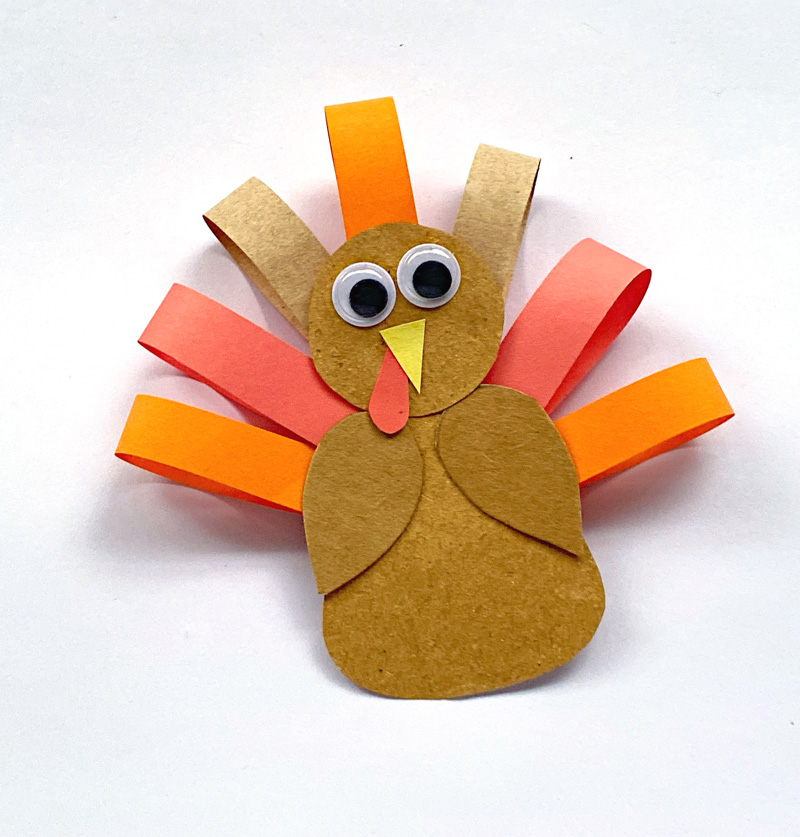 7. Finish it off with a popsicle stick to hold your puppet. Gobble gobble!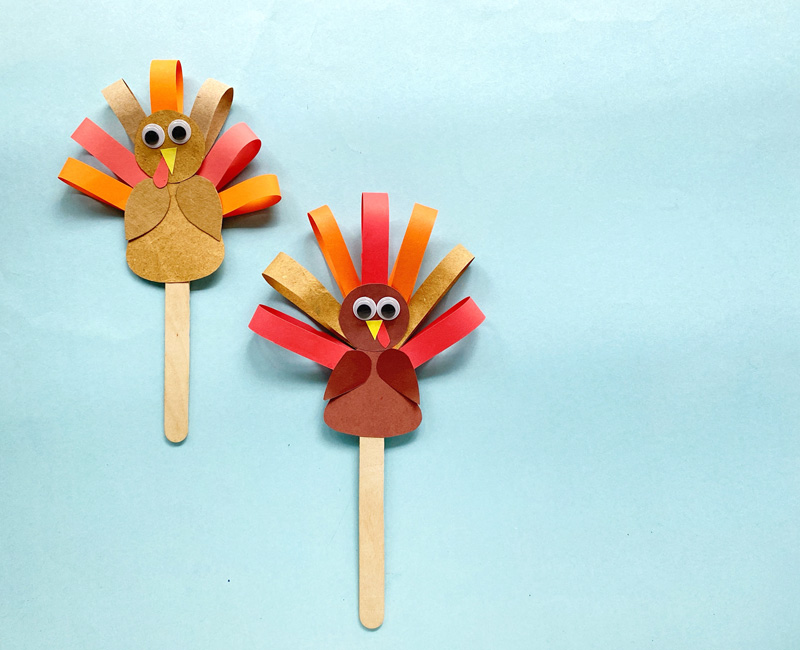 Your turkey puppet craft is complete! How will you be celebrating Thanksgiving this year? Comment below!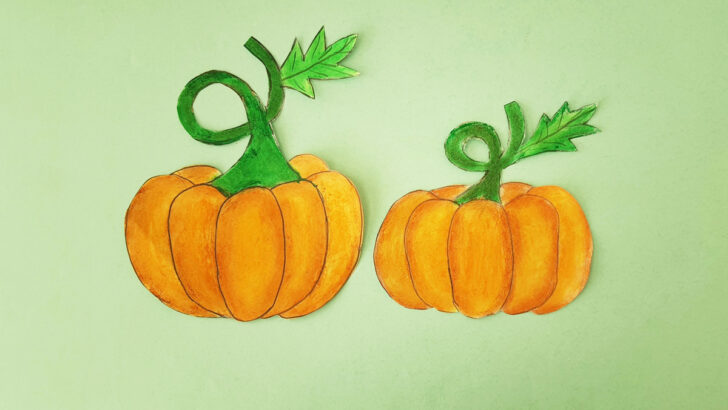 There's no better way to get into the fall spirit than learning how to draw a pumpkin! This step-by-step tutorial will make the whole process …