Craft these adorable valentine treat bags – or leave off the hearts and make these Monster Love bags any time of year! These cute monster treat bags are a great alternative to my origami heart box if you're looking for something simpler. Disclosure: this post contains affiliate ads.

The easy-to-follow template on these valentine treat bags means that anyone can make it and it'll come out adorable!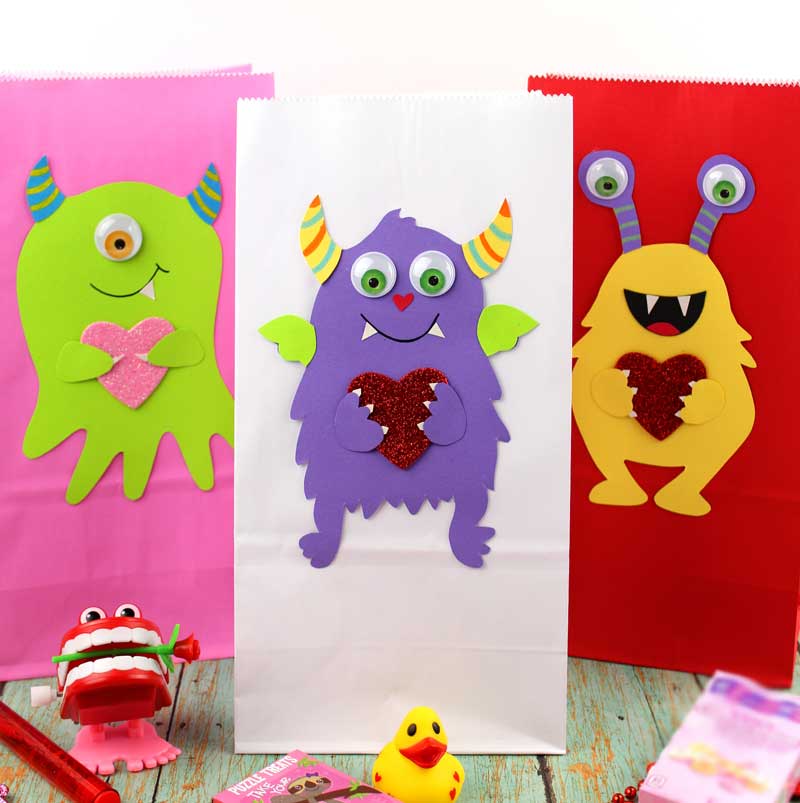 The free printable template comes with a few options so you can make them unique. Gluing fun designs onto colorful paper lunch bags are the perfect, inexpensive way to create the most adorable and unique custom valentine treat bags.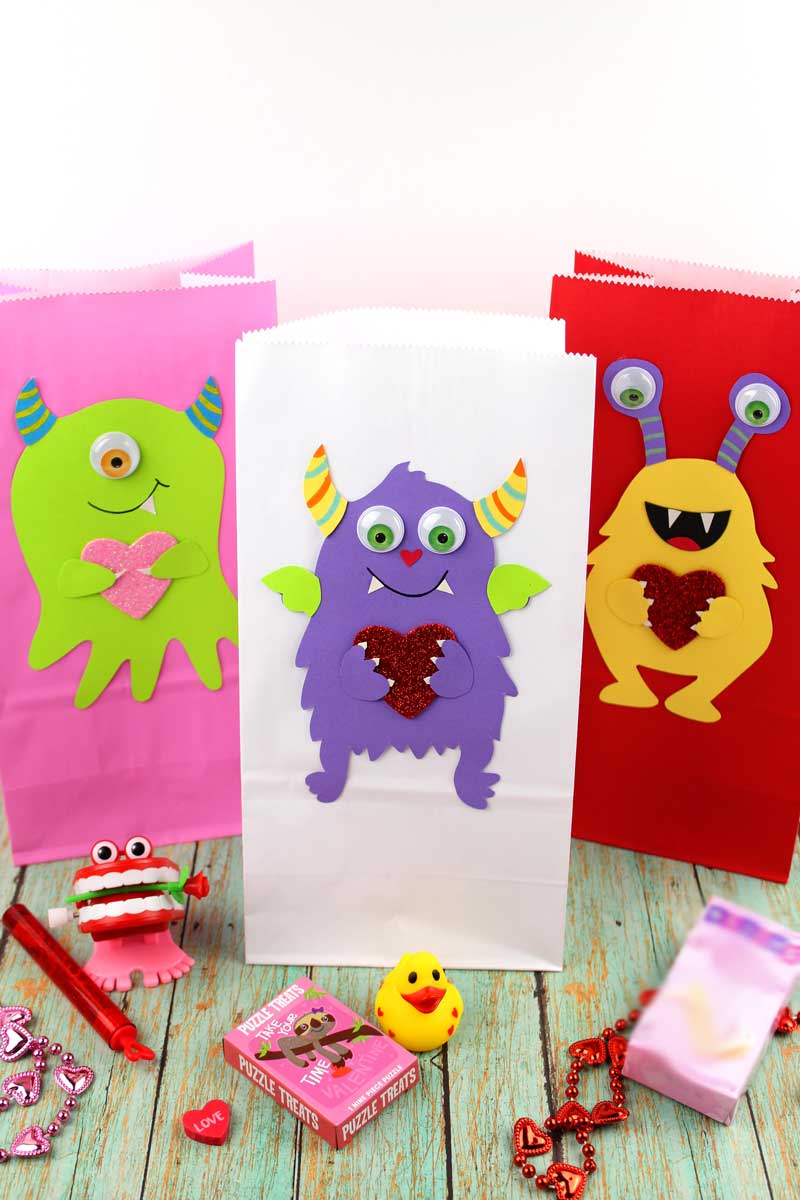 Choose one design and make a bunch of those, or make a few of each for variety.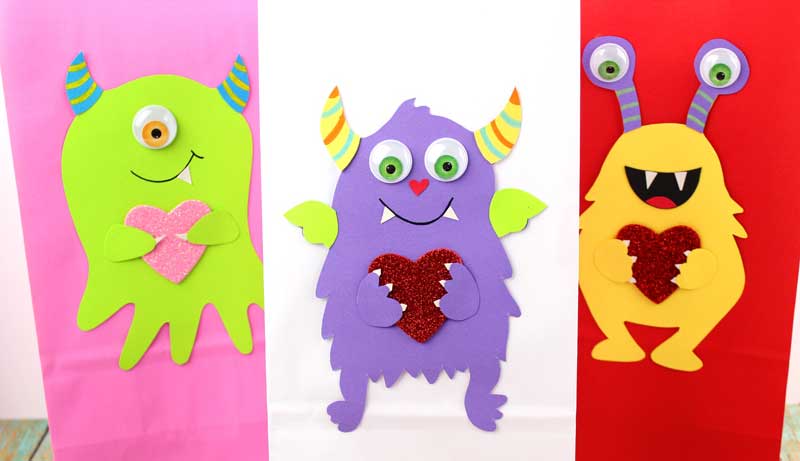 If you can't get some of the details used in this tutorial (such as the googly eyes and heart shapes) you can cut it out of paper instead. Getting those premade just add to the texture and dimension of this craft and make it a bit easier.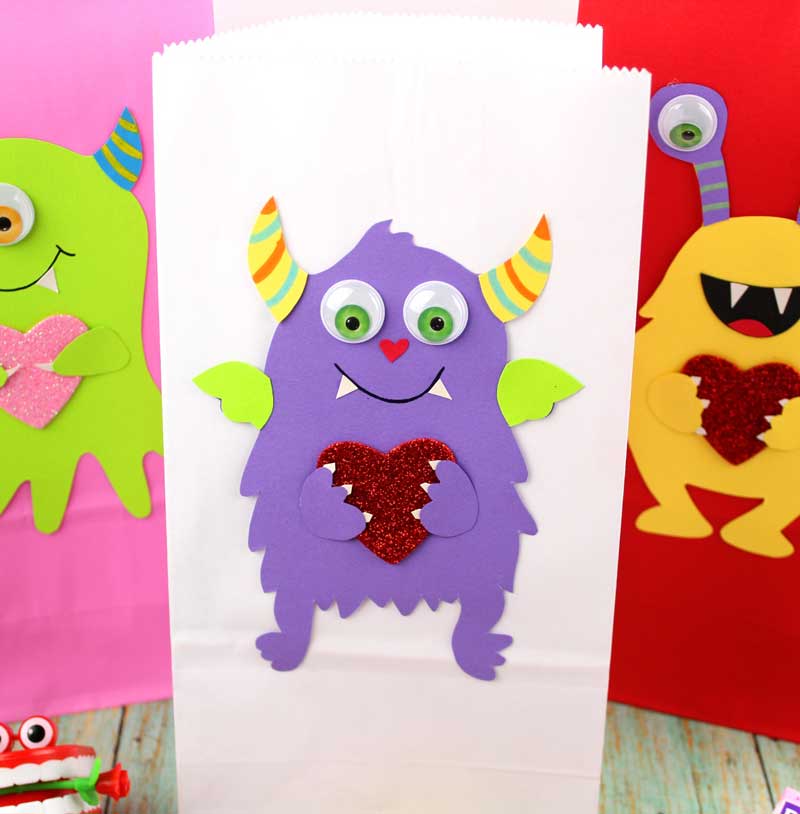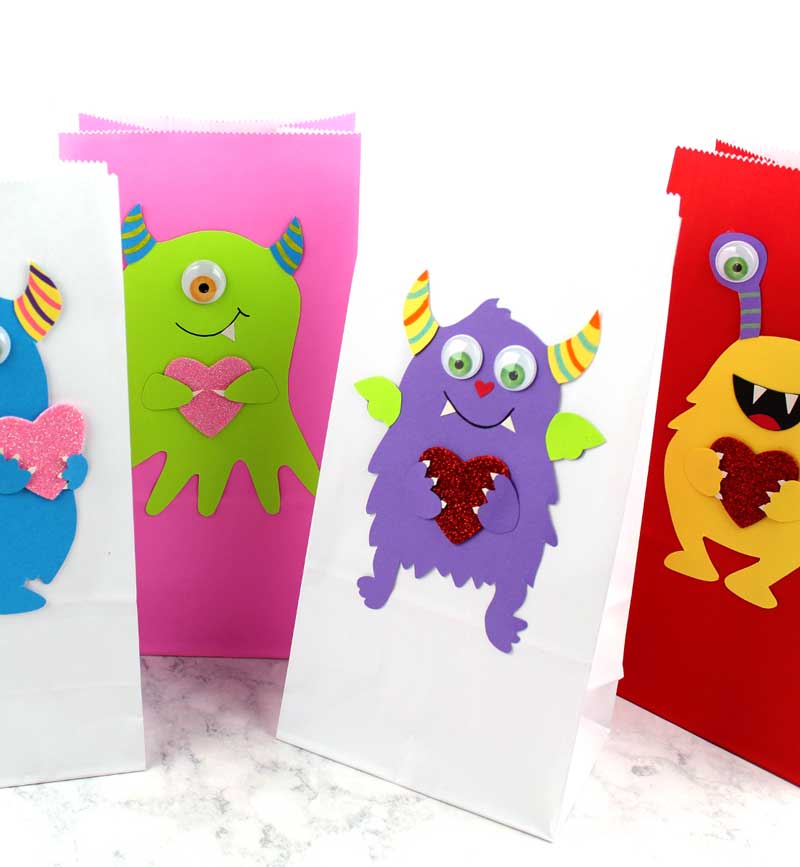 Of course, you don't even need to put a heart into the monsters' hands! You can put a flower if you want it to be for spring. The possibilities are endless.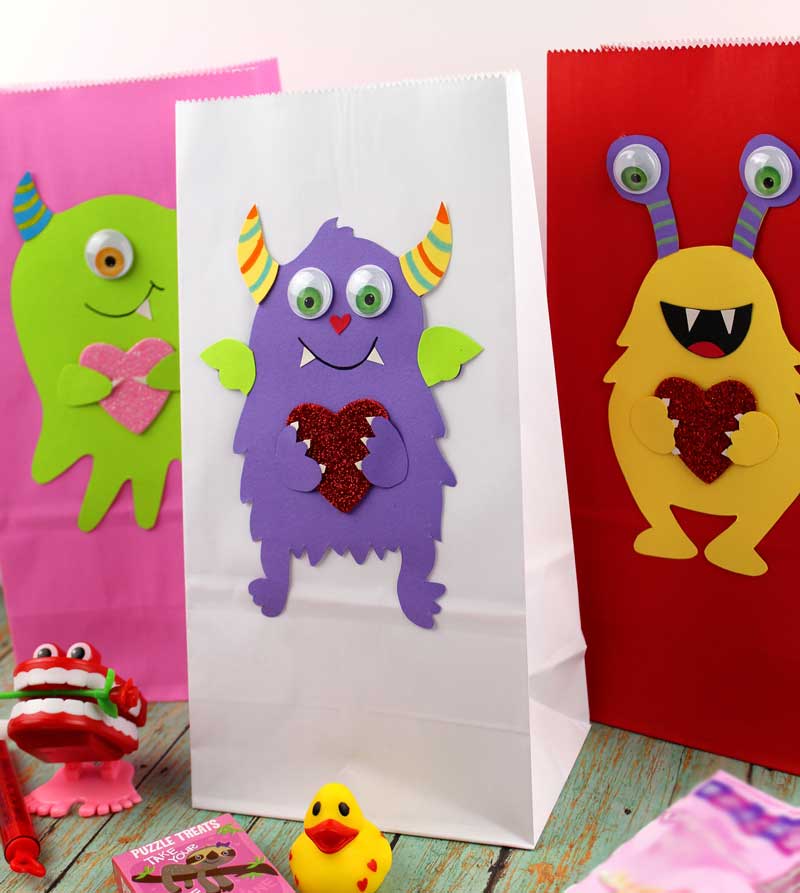 What you need to make Monster Love valentine treat bags:
How to make Monster Love valentine treat bags:
1. Download and print the monster template.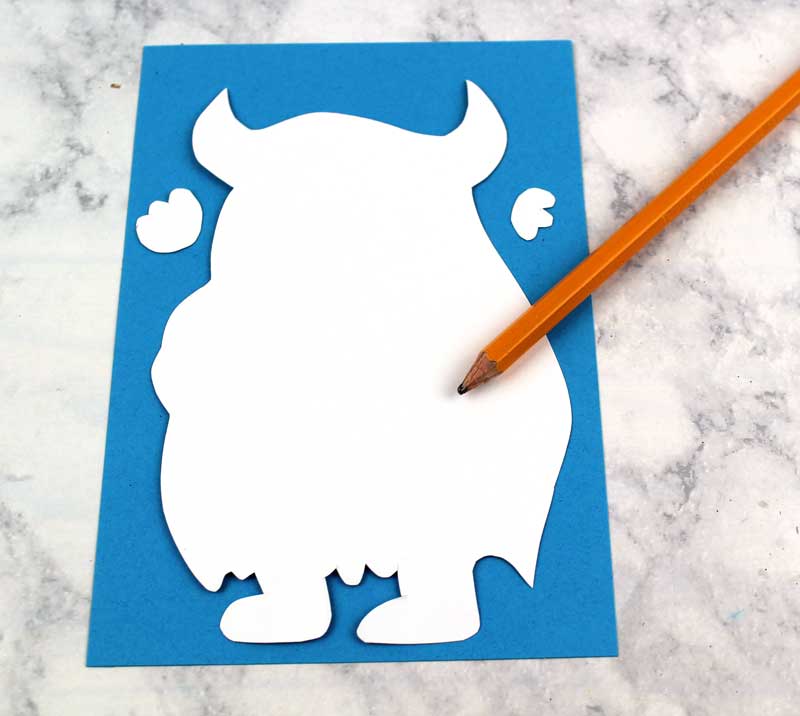 2. Cut out the monster template and trace onto colored cardstock.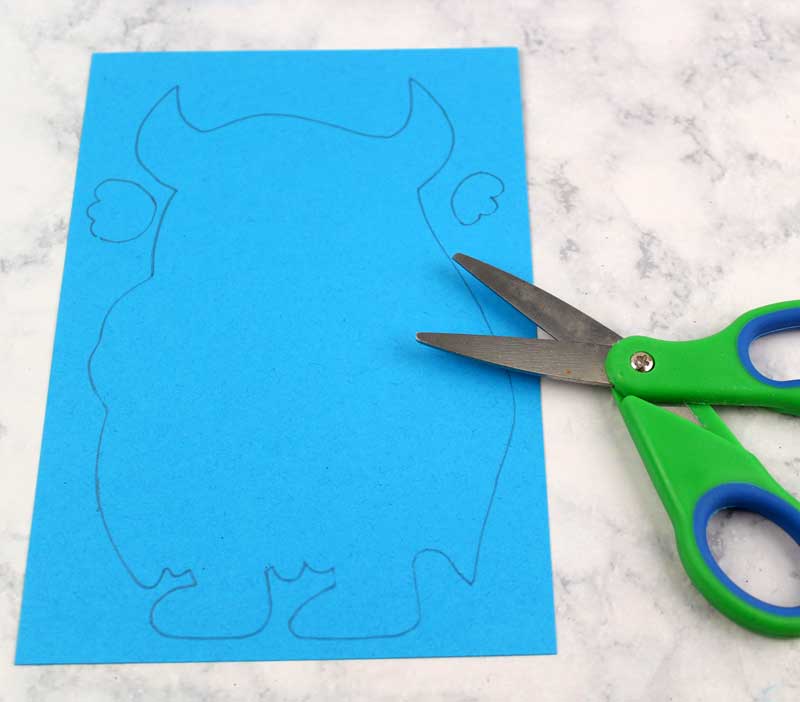 3. Cut the monster out.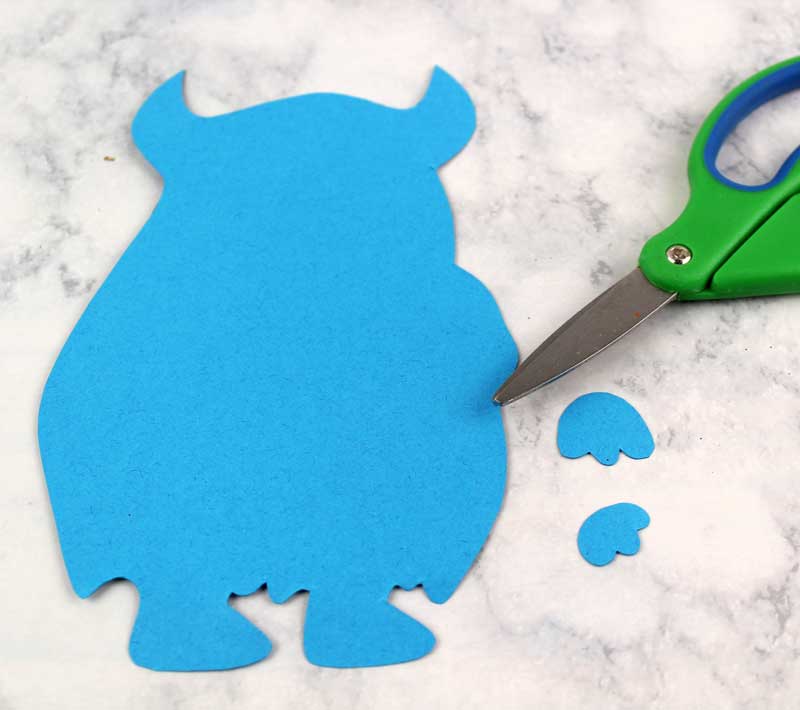 4. If you want claws: Cut thin strips of white cardstock. Cut small claws and glue onto each finger of the monster. Allow the glue to dry completely.
5. Glue a glitter heart shape onto the belly of the monster. Glue the hands on top of the heart.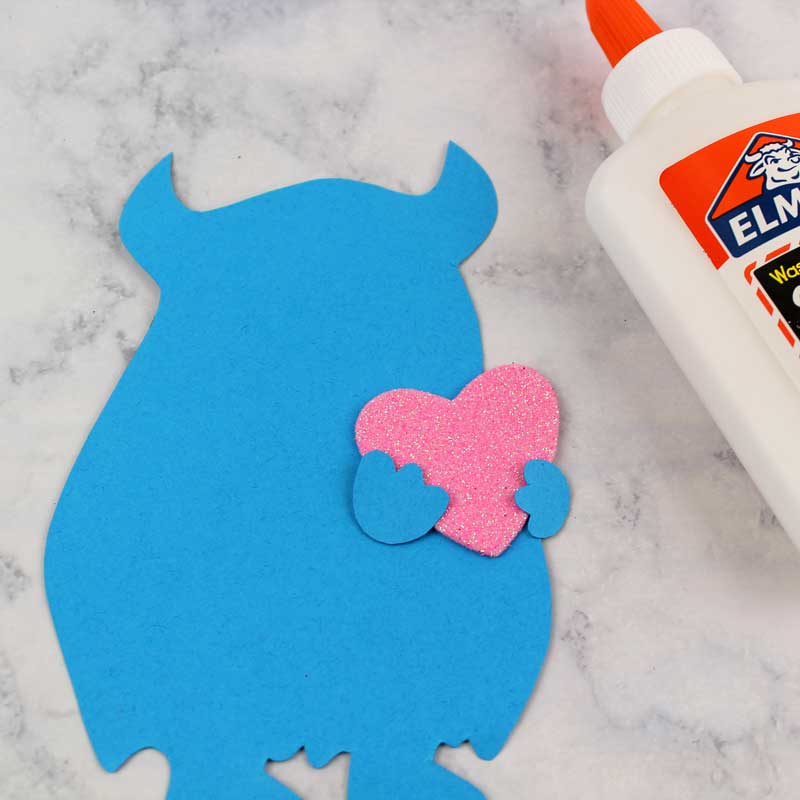 6. Glue googly eyes onto the monster. Allow the glue to dry completely.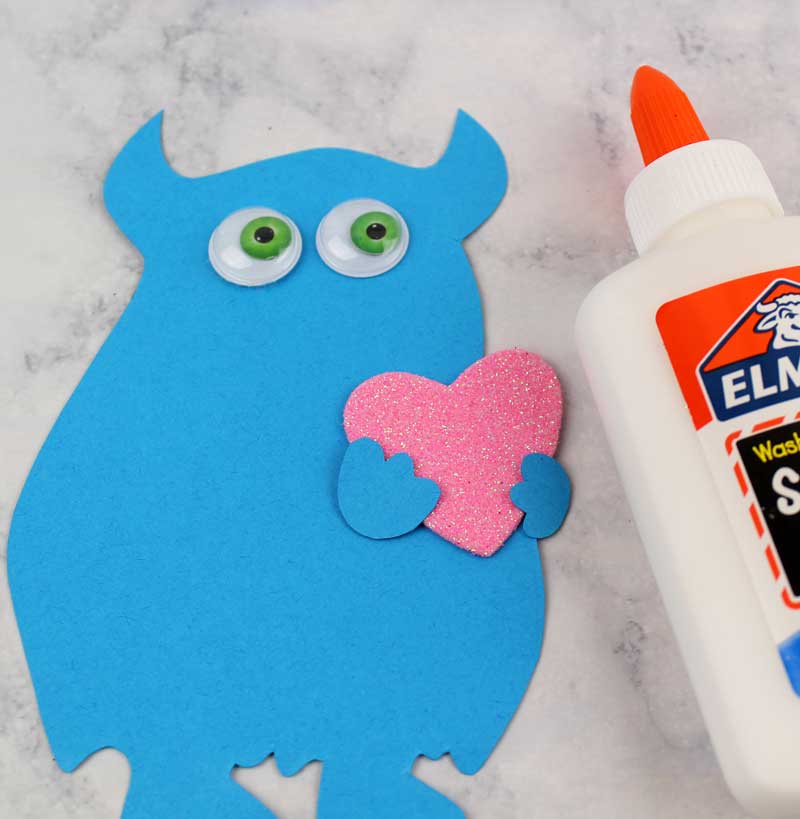 7. Draw a mouth onto the monster. Cut white teeth or fangs and glue onto the mouth OR Cut a black shape for the mouth, a red shape for the tongue and white teeth. Glue everything together and then glue onto the monster.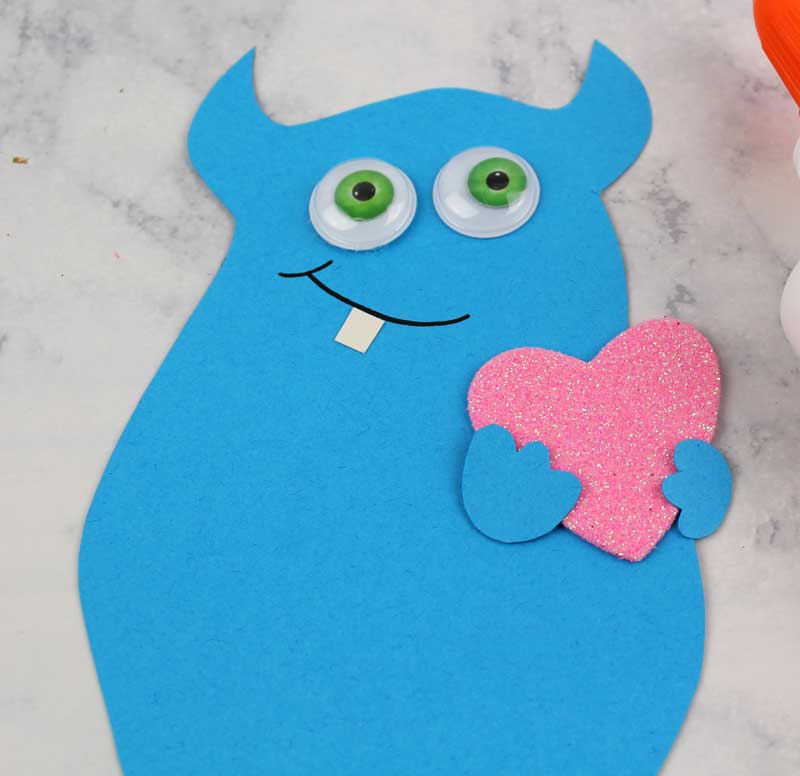 8. Cut colored cardstock and glue onto the monster here and there to add personality.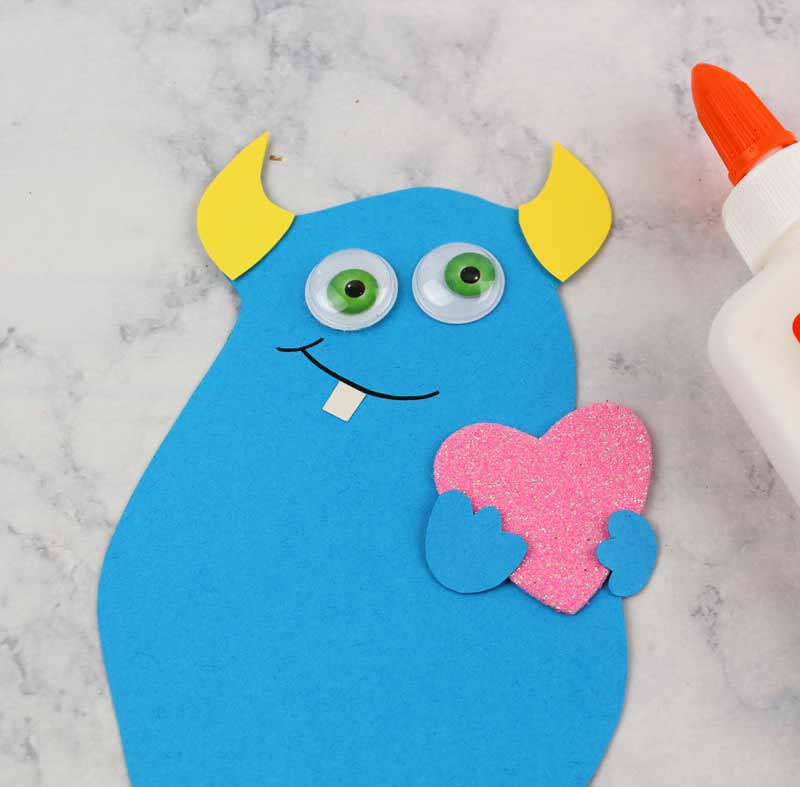 9. Add a heart shaped nose for a cute Valentine's Day touch.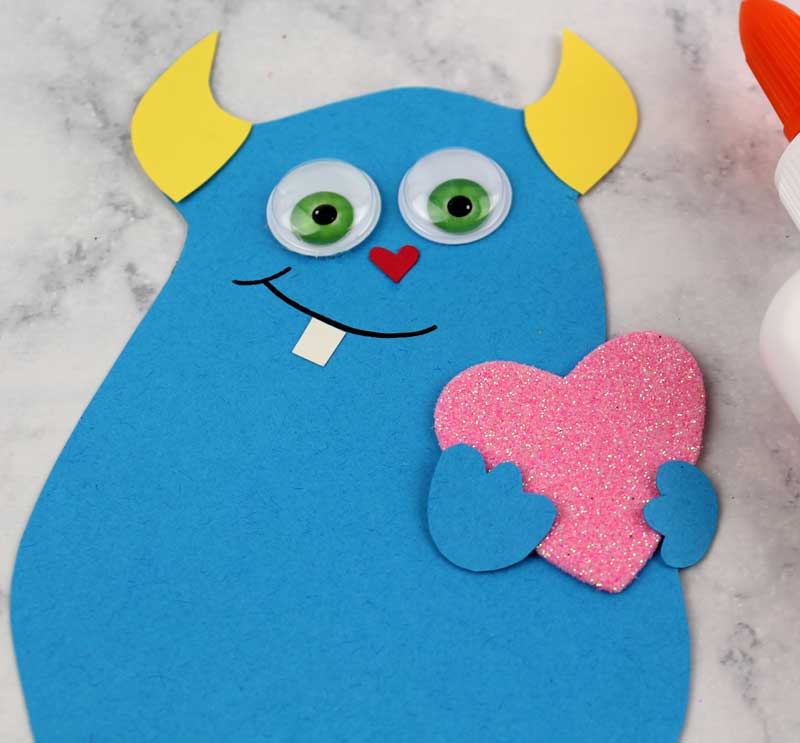 10. Use paint pens (or markers) to draw stripes, dots or whatever you want onto your monster to give it little more personality.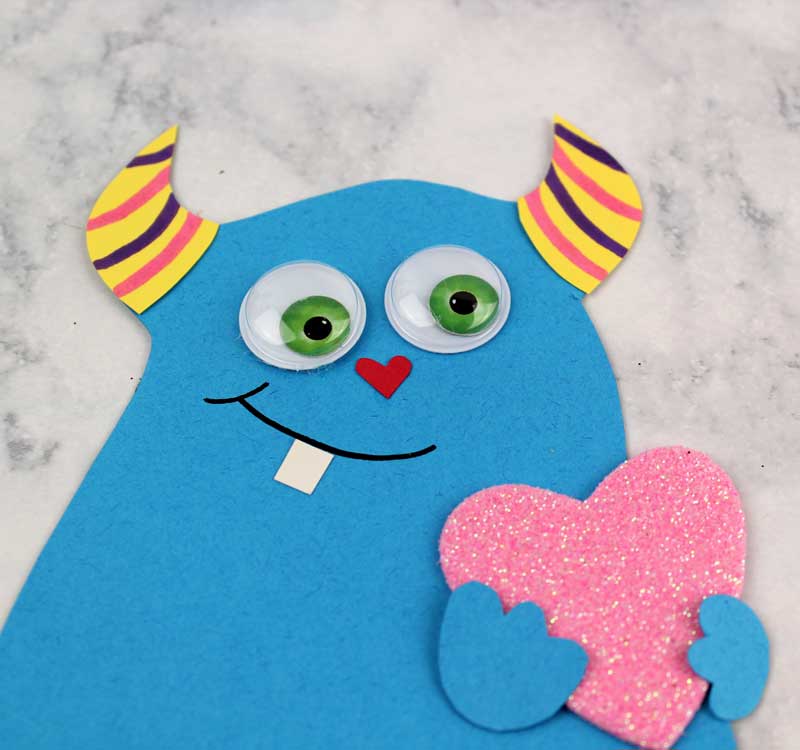 11. Glue the monster onto the treat sack. Allow to dry completely.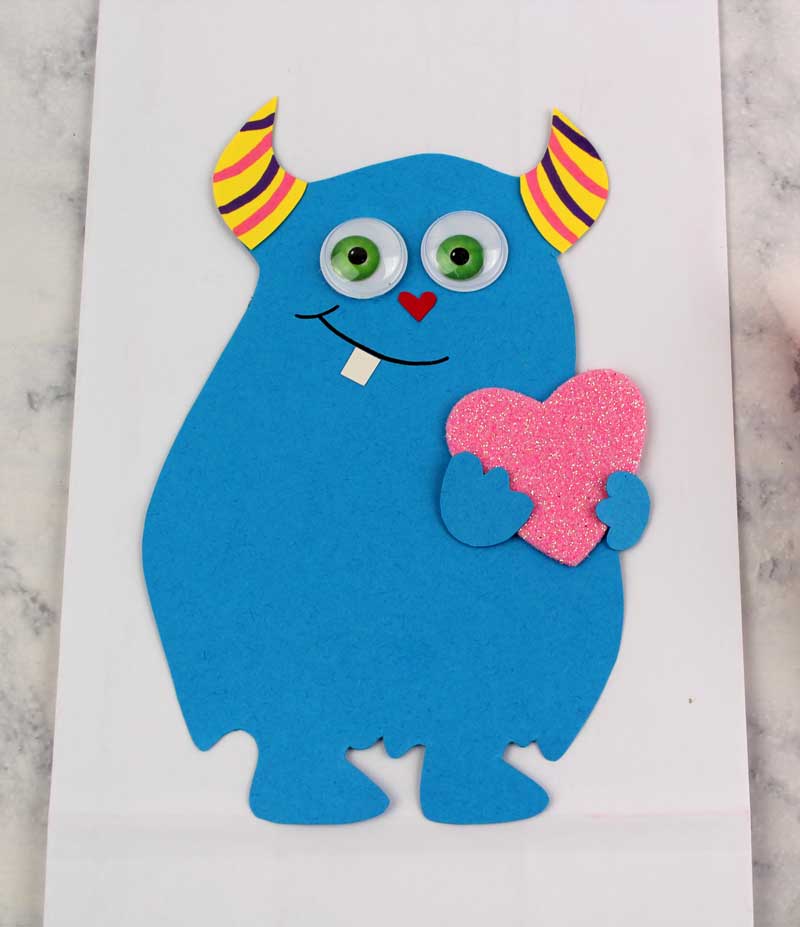 Your valentine treat bags are ready to be filled with candy and favors! This is sure to make someone smile!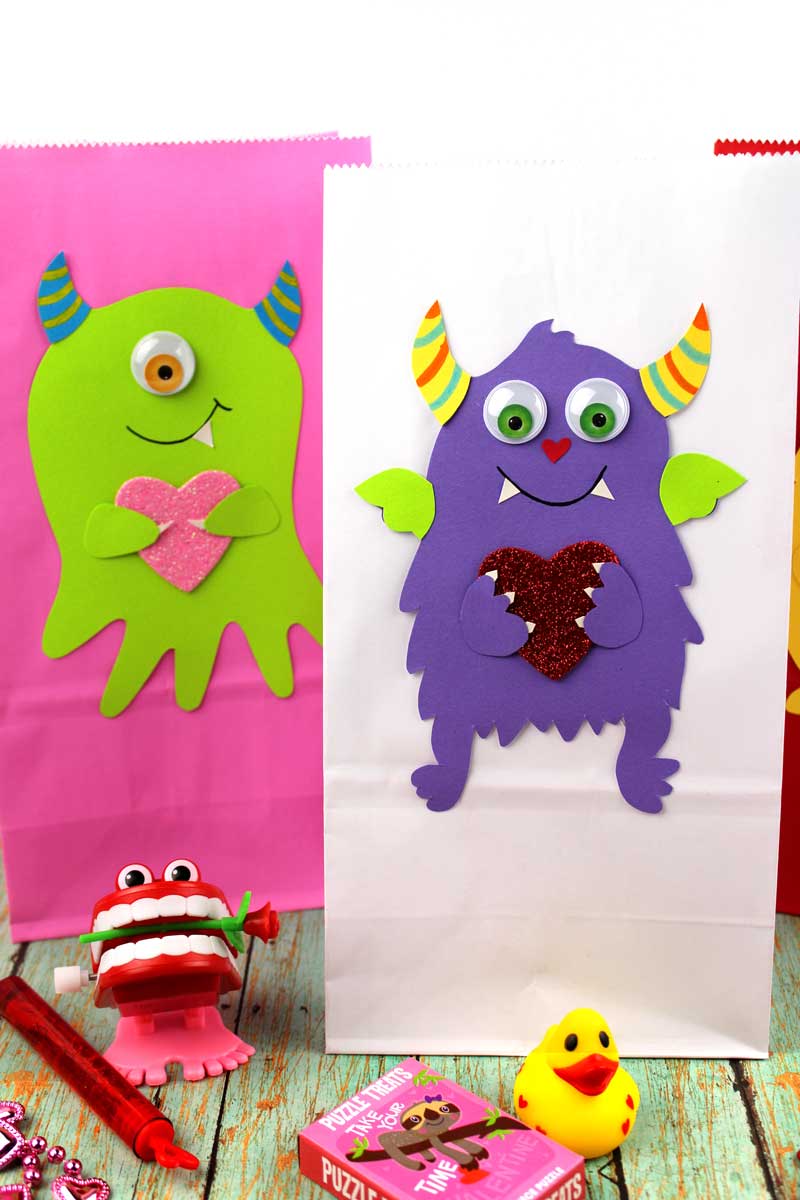 Who will you be making these valentine treat bags for? Comment below!